PIK (Pantai Indah Kapuk) has been known as a culinary center with a variety of unique food and become a culinary destination.  The restaurants compete to make the most different from the others by creating the uniqueness, therefore the culinary development in this area is growing rapidly. In this opportunity, with so excited I will introduce to you all one of the few restaurants that are in this area. The name of this restaurant is D&K Dessert.
Yup absolutely right, this restaurant has been imaged clearly on the name that describes if the restaurant serves a dessert menu variant. Precisely this restaurant in Ruko Cordoba, and you will have no trouble to look for it because of the design and shape of the restaurant building is very different from its neighbors. This restaurant makes the place like Chipmunks home if you've ever watched cartoons his figures are 3 ground squirrel that good at singing cutely.
let's see some menu that I've tried
The Drinks
Had not spared when serving dessert served with a variety of refreshing drinks menu and draw attention to be tried. Therefore the first I introduce to you guys is the drink menu presented at this restaurant. Check it out!
Frappe Oreo (IDR 29K)
Looks very interesting isn't? This  is a new menu here, served with a sprinkle of oreo and mounty whip cream. This is very heavy chocolate drink, the texture is very smooth and very easy to enjoy. The taste of the drink is not too sweet but the chocolate flavor very strong. I think this drink is perfect for you chocolate lovers and become one  of my recommendation.
Special Mocktail (IDR 36K)
This drink is a mixture of several fruit syrup mixed with a variety of carbonated soft drinks. Generally mocktail drink was created to give a sense of fresh non-alcoholic beverages, so it can be enjoyed by everyone. With slices of lemon and lychee to make it pretty and for filling your day to be more spirit.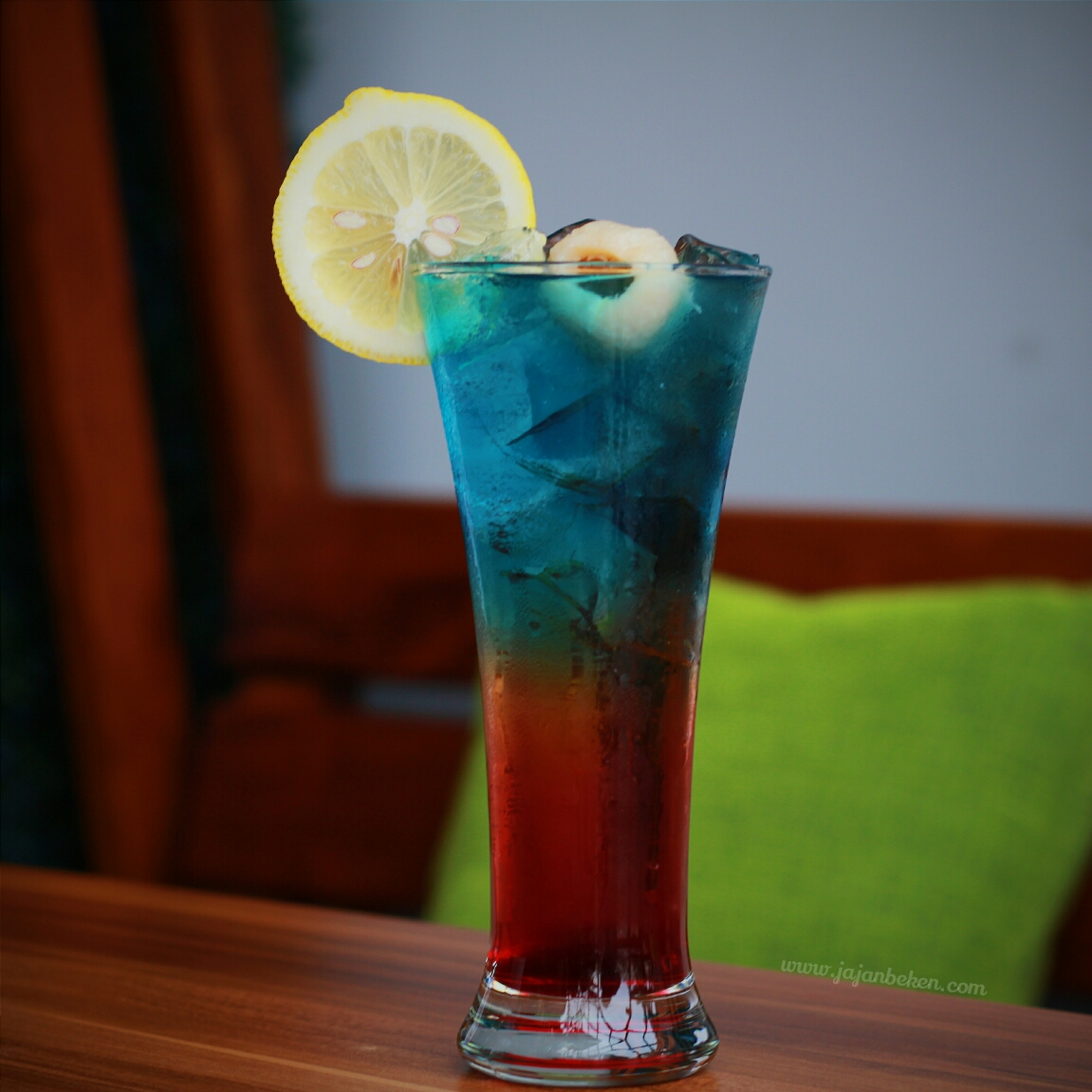 Hot chocolate Marshmallow (IDR 35K)
If you are one of hot chocolate addict, here you can get a different than usual from this restaurant. Served with whip cream and marshmallow make the flavor combination from this drink very tasty. The chocolate taste very creamy and tender and added marshmellow makes of this drink so much sweeter with different flavors.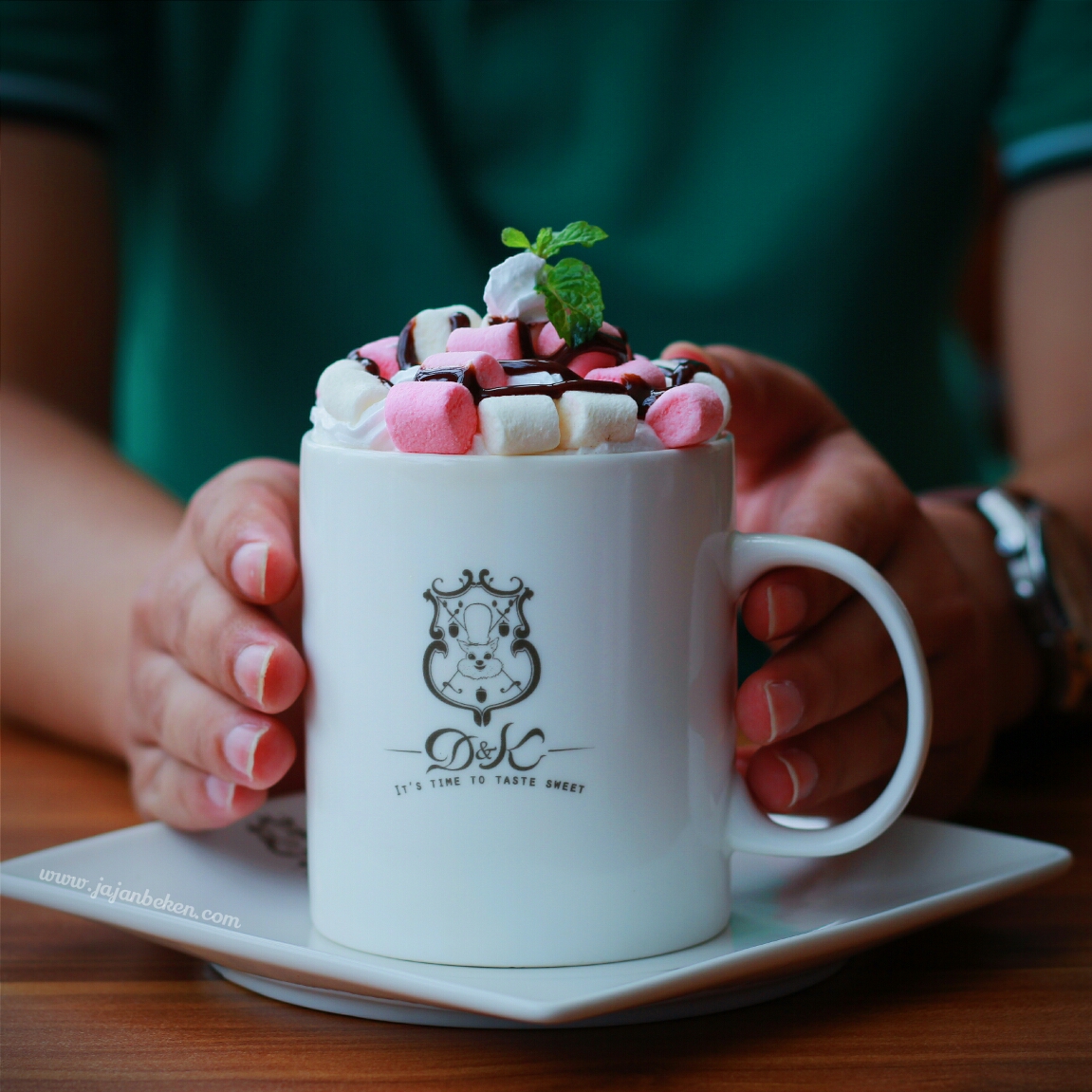 Another drink choice are the yoghurt blend. Mango, green tea and strawberry are most welcome to try.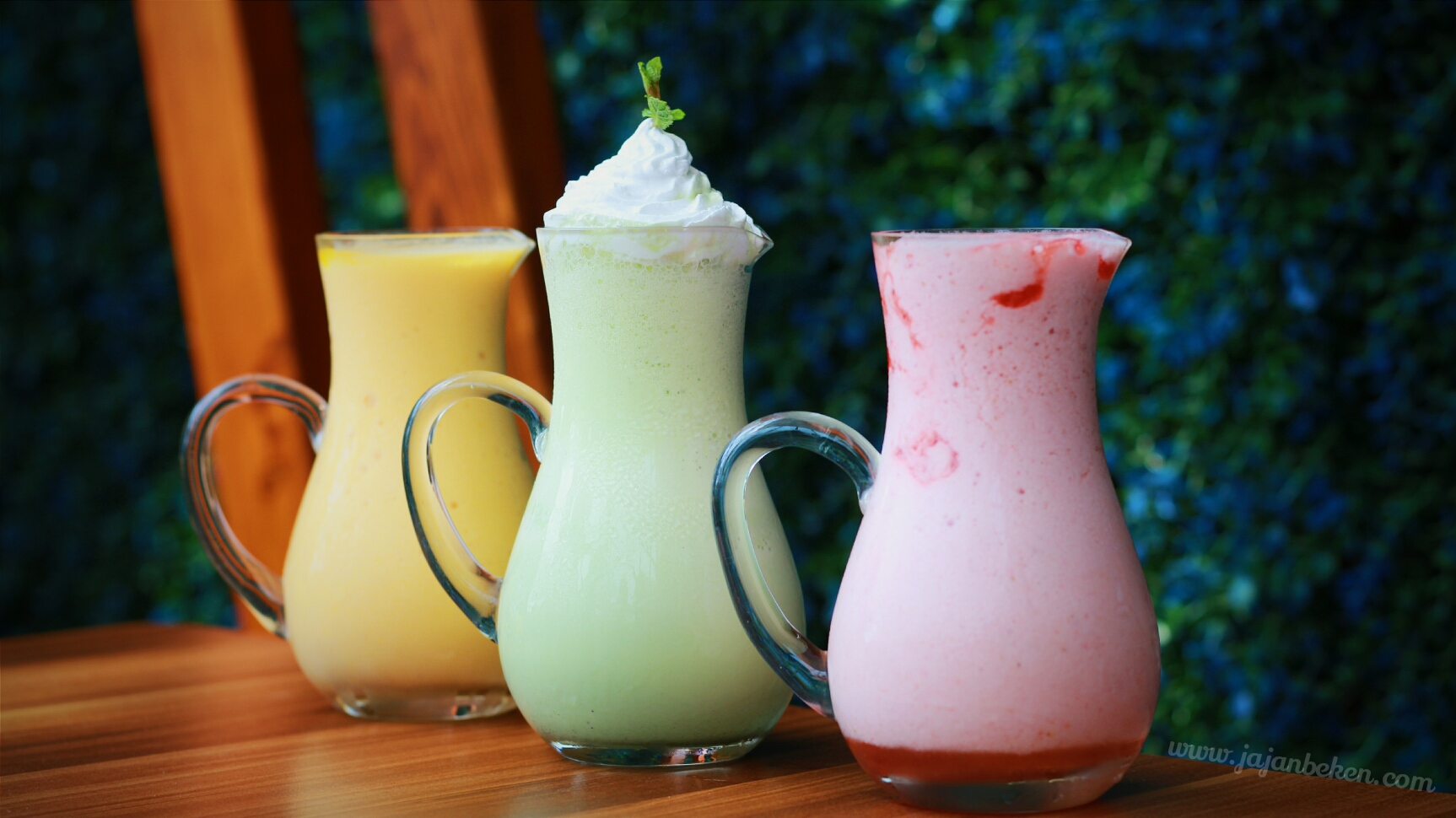 The Ice Cream
Most of us likes ice cream, and this one has become the icon of the word of dessert. The taste is sweet and refreshing make ice cream as one of the favorites menu so this is some ice cream menu at D&K restaurant.
The Joy of Party (IDR 39K)
Small but outstanding, that's a parable are suited for this menu, although the menu is relatively small but the taste from the ice cream is delicious. Vanilla ice cream accompanied with chocolate pudding, marshmellow and Malaga ice cream on top. Gorgeous presentation and a little cute to make anyone look like to taste. Bon appetite!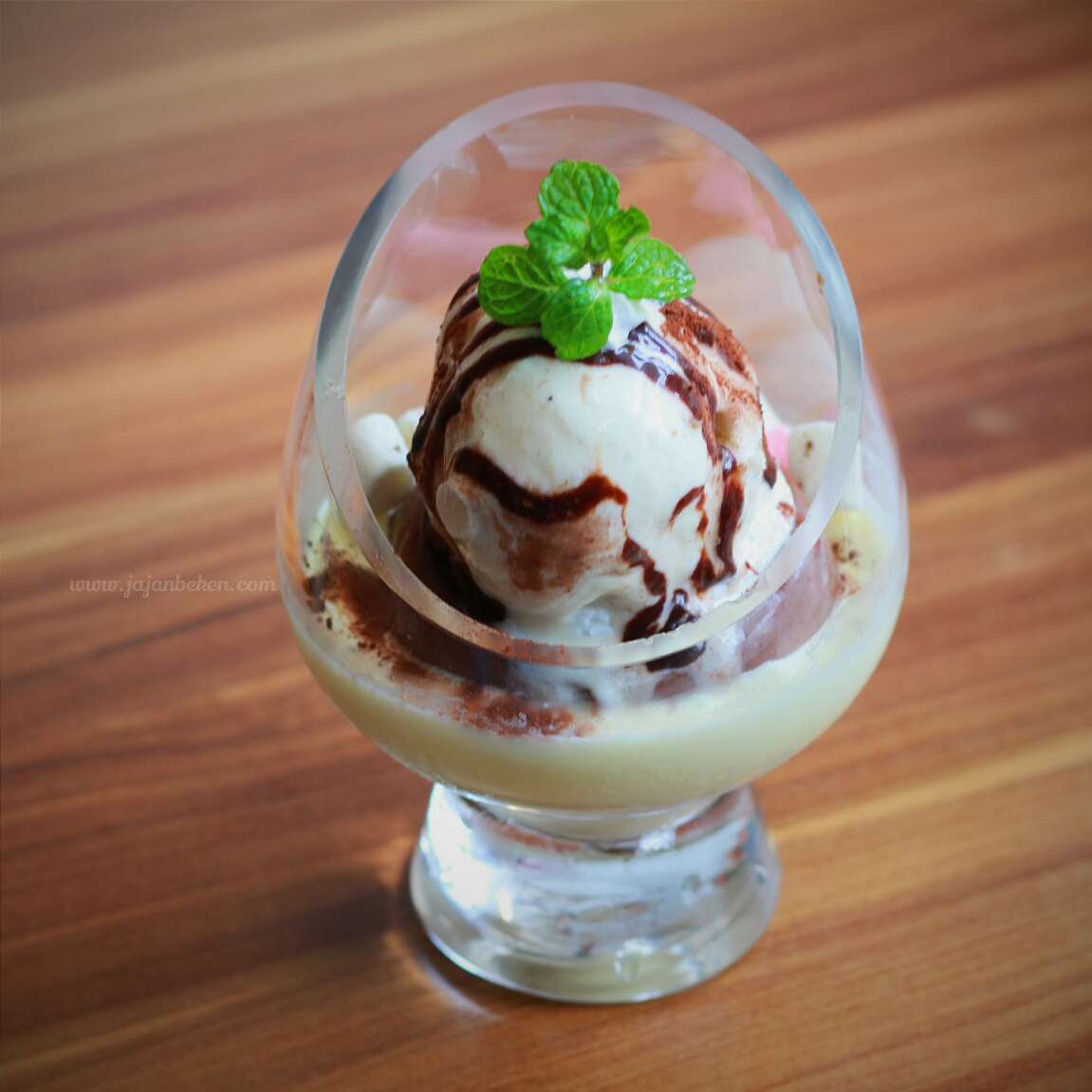 Crispy Waffle Ice Cream (IDR 48K)
Oh God this is very cute, so I'm not bear to eat this. This menu also has small portions but more have compositions and combinations, we can see how beautiful combination of ingredients made in a shape like a doll. comprises a scoop matcha, vanilla and strawberry and waffle as a bowl plus the pieces brownies make the look more sweet. I bet You're imagining how the taste of this menu 😀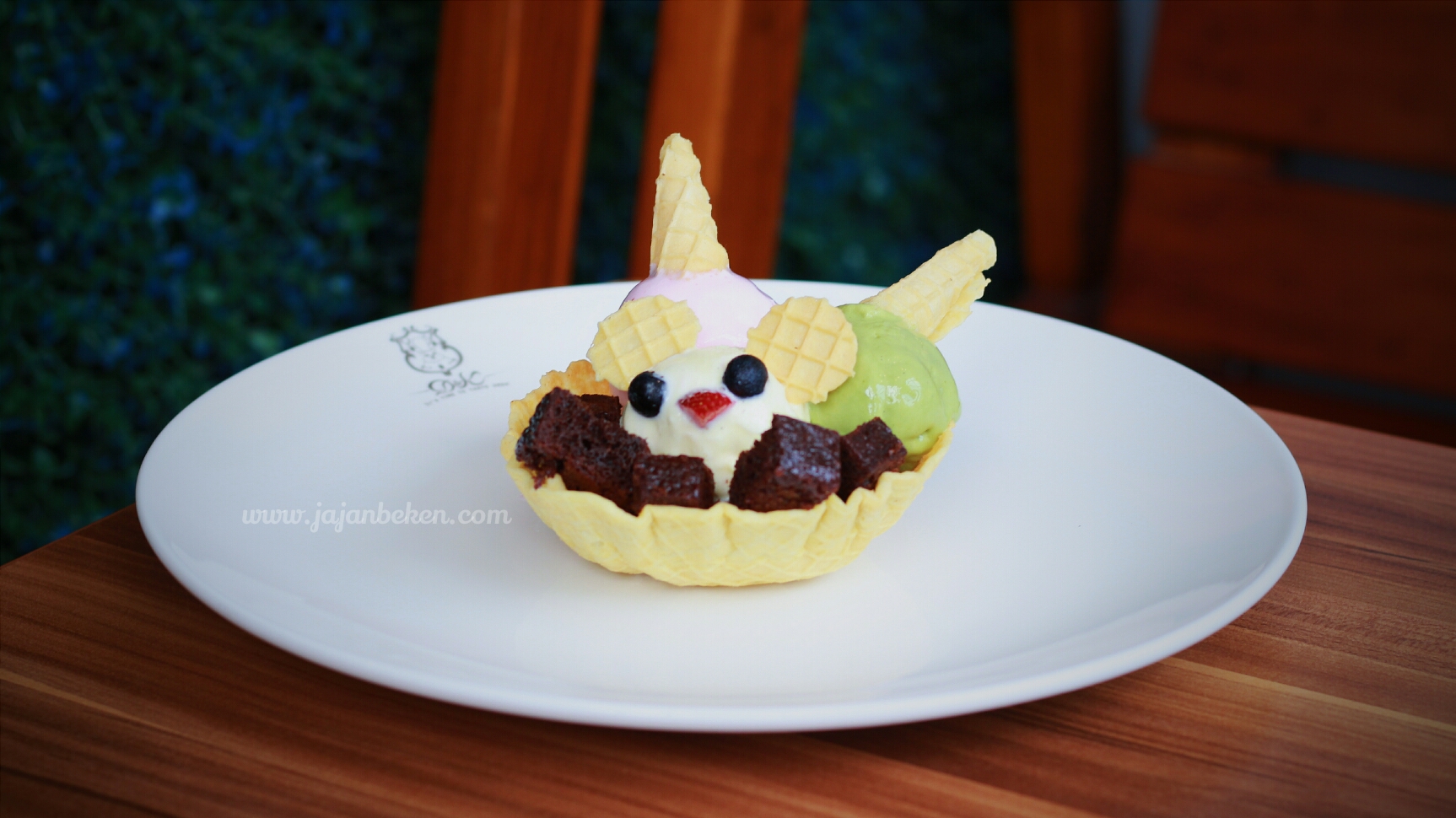 The Food
This restaurant has given all from sweet to heavy meals like this. they provide high-quality foodstuffs and hygiene and have their own distinct taste of the other restaurants. Just scroll guys! to find out more.
Hong Kong Fishball Curry (IDR 32K)
Other than sweet dessert this restaurant also has a good meal. Meatballs, almost everyone likes meatballs and so do I. But we will find different from meatballs here because here using fish meat or fishball very tasty because spiced with curry and you're will try a different than usual.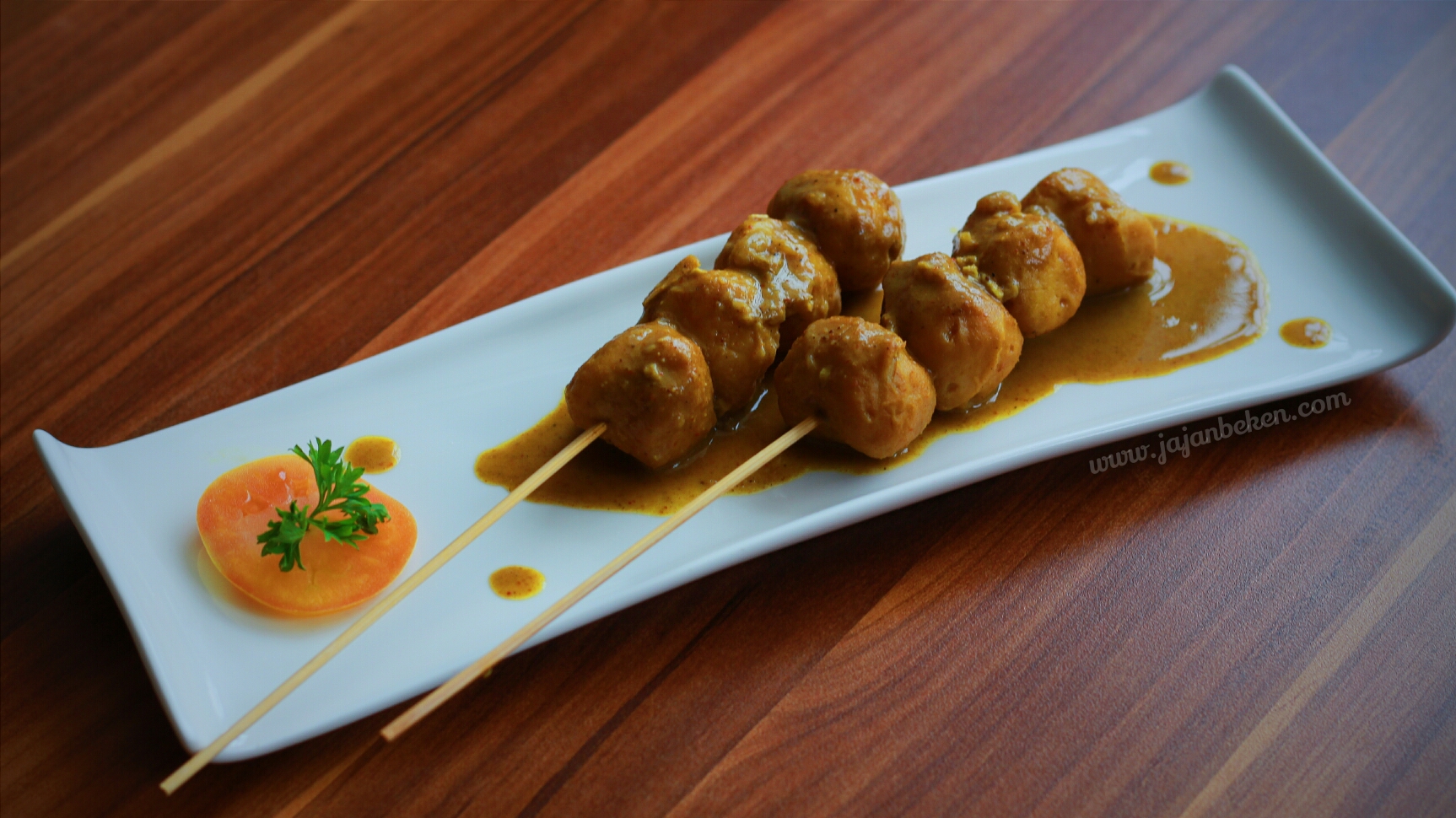 Tiger Bread Roll (IDR 42K)
Looks very tasty and satiating isn't? I like this dish because it is very filling and flavorful, the texture is very tender and easy when the bite. Plate used was a cutting board and a beautiful presentation like use lettuce for bread board. Other than that provided a tomato sauce that was tasty and not too spicy.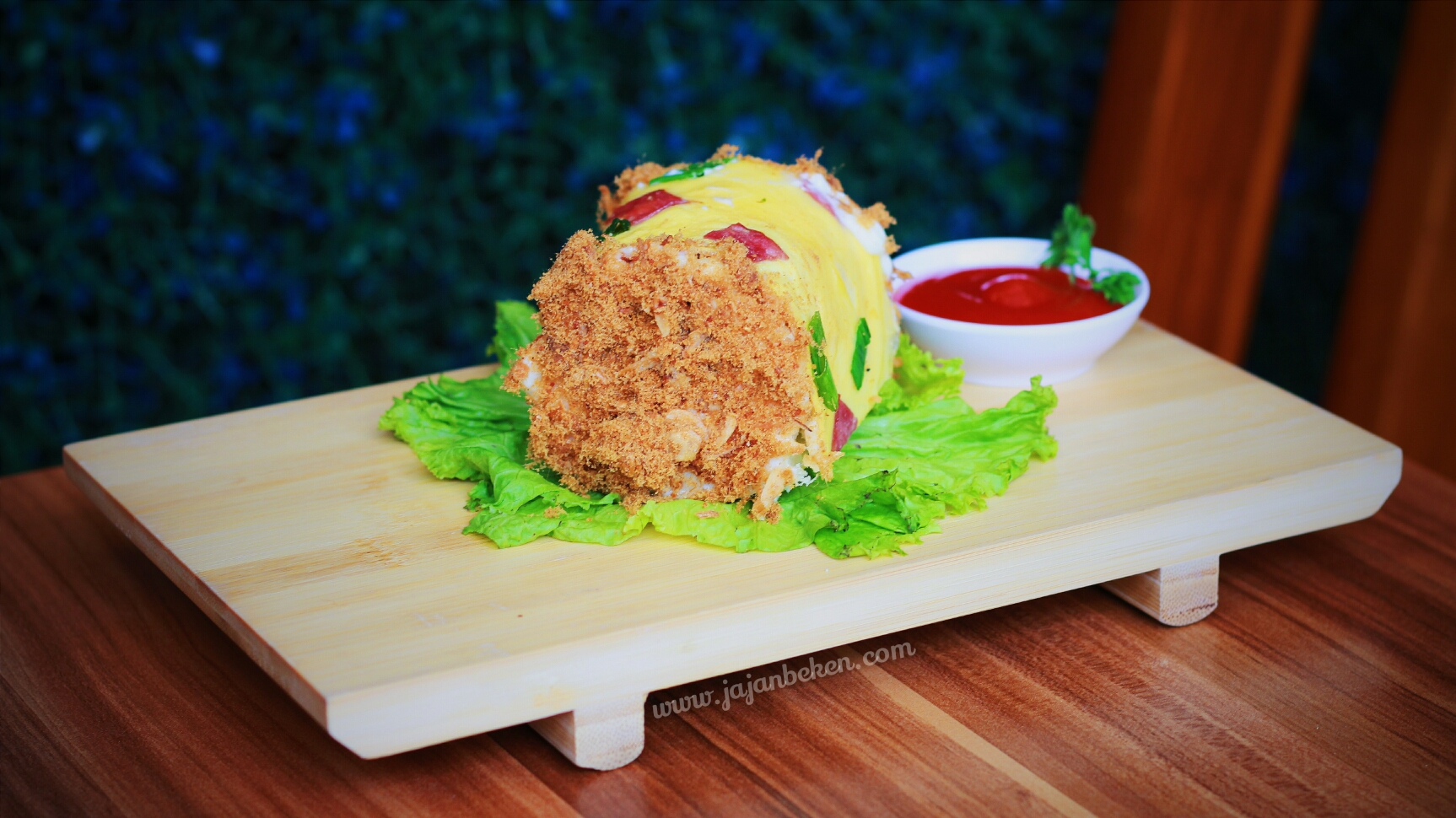 Mini Rainbow Burger (IDR 58K)
One of favorite menu at this restaurant, served with french fries and burger. But the most interesting part of this burger menu is on offer with three cute colors consisting of green yellow and red, like a children's song. This bread was given a special food colorant so it is safe for consumption. The meat is very tender and tasty plus delicious french fries added.
Gyudon (IDR 50K)
For you who want to enjoy the main course first, don't worry because this restaurant has a complete provide other than dessert like this dish. Gyudon is a dish made from thin slices of braised beef with onions. It is sweet spicy and served over steam rice. The meat taste so savory and tender plus a soft-boiled eggs makes this food very nutritious. For you who don't eat too much, you can share this menu with your partner, because gyudon here provided with portions big enough.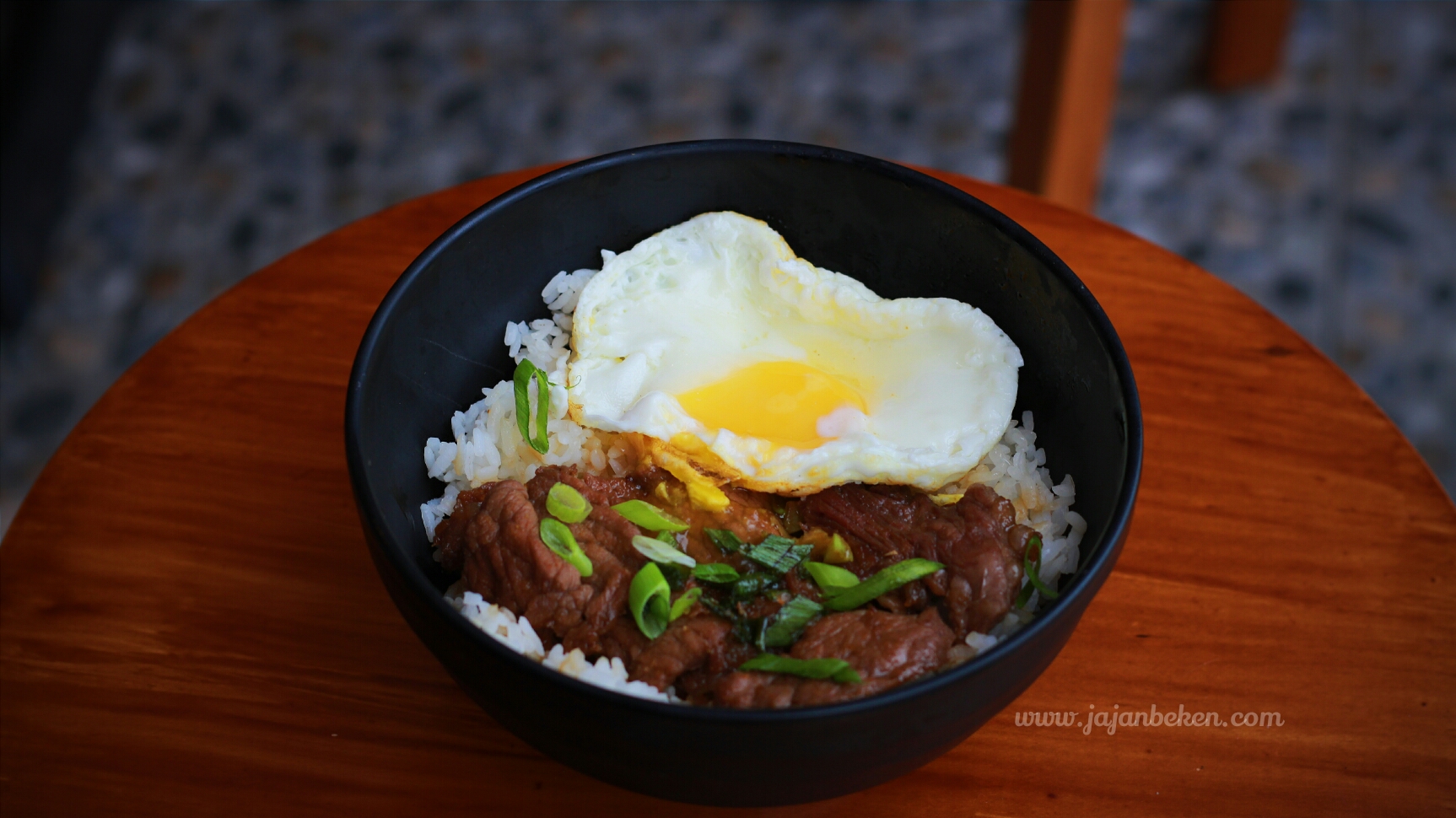 This restaurant provides good quality with friendly services and varied tasty menu. Other than that its a very cozy and divided from the front and inside consists of two floors make this restaurant looks great and magnificent. I  am recommend D&K Dessert Cafe to you.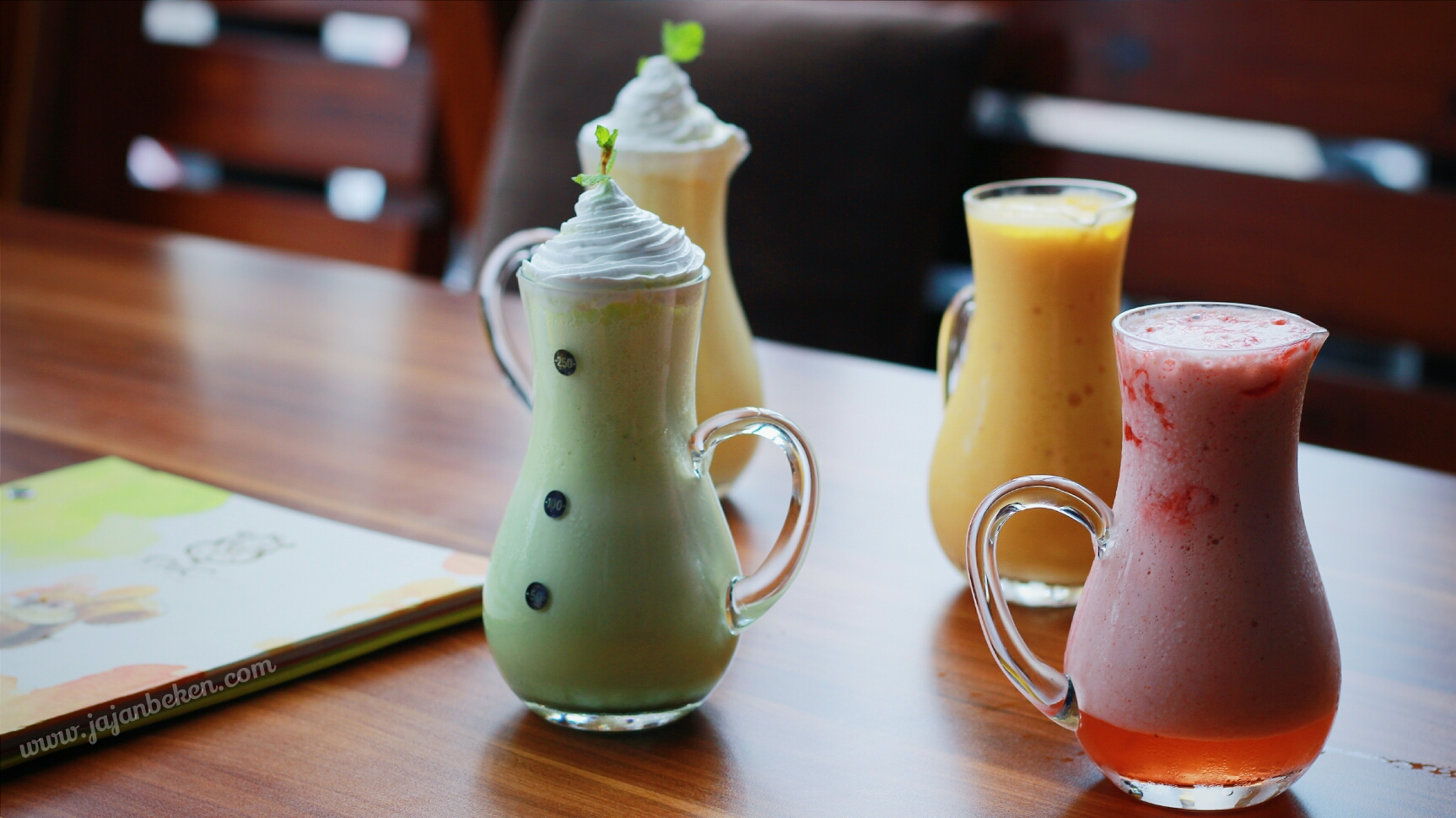 Thank you for coming in my Blog, don't forget to subscribe my blog and see the others awesome articles. I apologize if there are errors in my writing, and see you to the next adventure with JajanBeken 🙂
RATING
Ambience : Excellent
Taste : Good
Service : Excellent
FACILITIES
Wifi : Yes
Plug : Yes
Dine in : Yes
Outdoor : No
Toilet : Yes
Parking : Yes
CONTACT
Address : Ruko Cordoba, Blok E No. 5, Bukit Golf Mediterania, Jl. Marina Indah Raya,
Pantai Indah Kapuk, Jakarta
Phone : 0812 98179710

INFORMATION
Open hour : 11 AM – 23 PM
Price : Average Rp120.000 for two people (approx.)Cash and Cards accepted
MAP