Almost every week I visit Gandaria City Mall to hang out with friends or just to eat. This Mall does have its own charm to bring the guests, so there is no reason to come to this Mall. Indeed at this mall a lot of restaurants, sometimes I was confused to choose a restaurant as my choice. But now I have my own choice when it comes to this mall is Boat Noodle Gandaria City. For you to know Boat Noodle Gandaria City is a Malaysian origin restaurant which serves Thailand food or Thai street food to be exact.
Which is commonly known as Boat Noodle is a delicate dish which originates from the floating markets of Ayutthaya. Starting they first outlet in Empire Damansara in March 2014 by only serving noodles. The Original Boat Noodle has grown in leaps and bounds as the go to place for Thai food. They menu has hence grown incorporating more of the local Thai street foods. And until now Boat Noodle has become a place to meet and socialize with friends.
Located on the Upper Ground floor at Gandaria City Mall and not far from the escalator,  I think this is a very strategic location for the reach of visitors. Btw want to know what experience I felt when my visit to this restaurant? Stay on this page guys!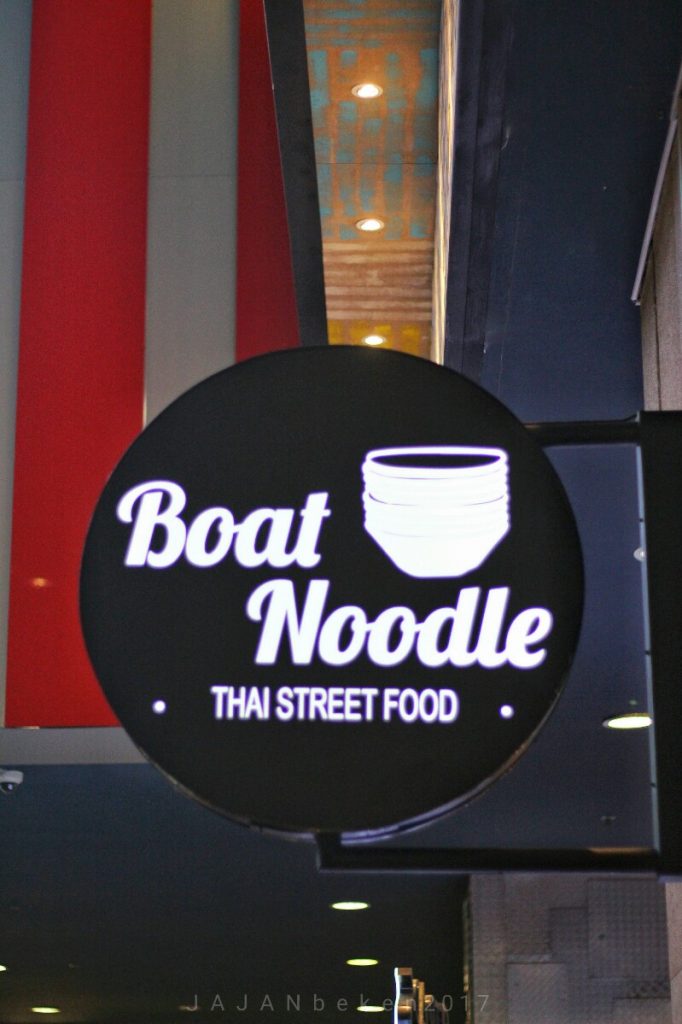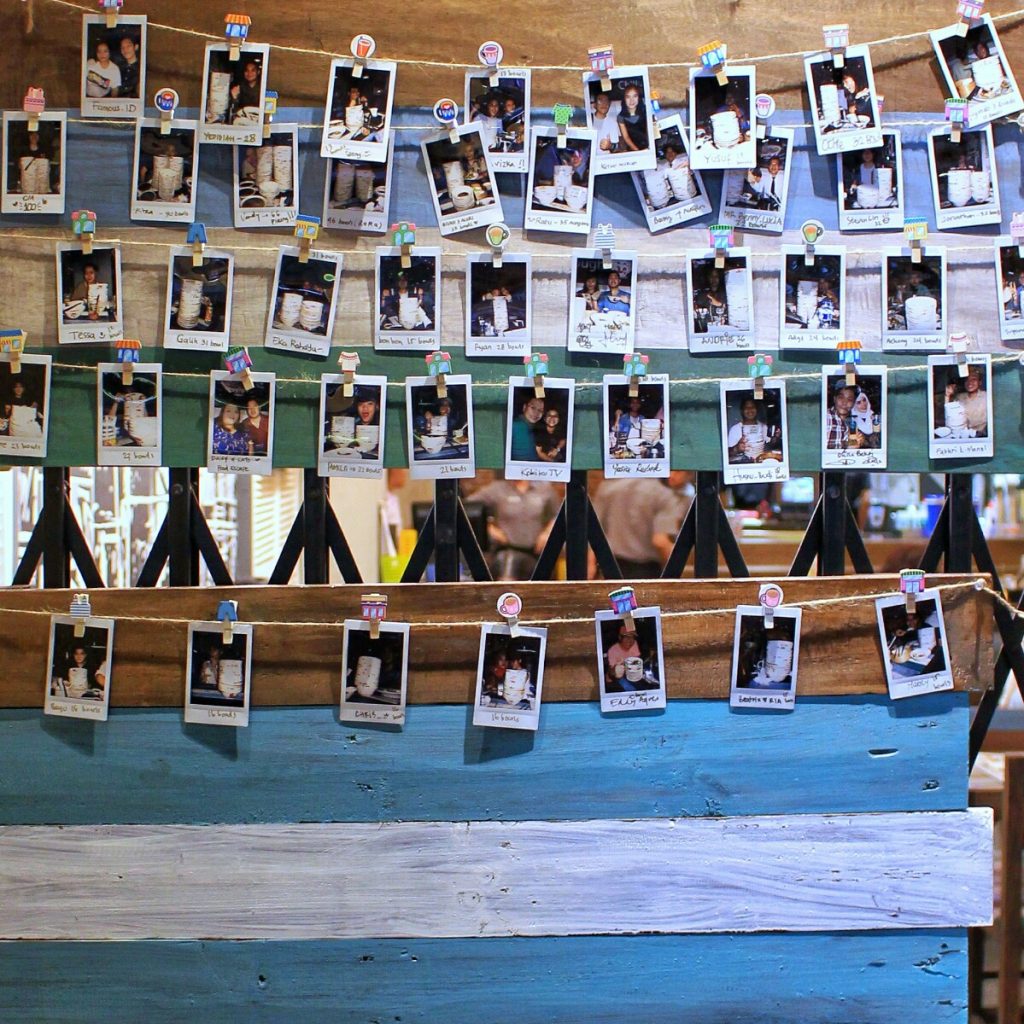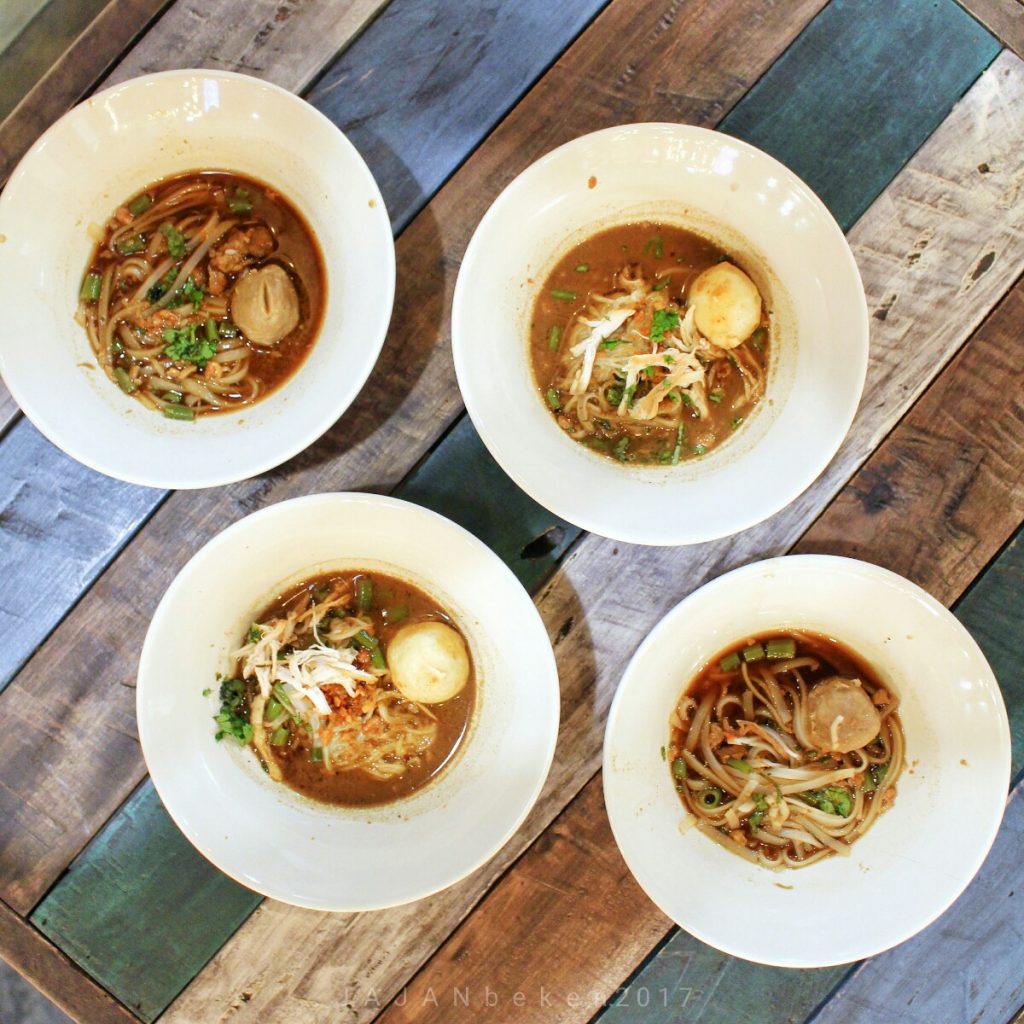 From outside this restaurant is very visible eye catching, when walking on this floor you'll see a small billboard that says Boat Noodle. Initially when looking at the billboard I immediately thought about the meaning of the title or the name of the restaurant. Out of curiosity and then I visited this restaurant and see how many visitors.
The staff here were very helpful to me when I asked about a glimpse of this restaurant.  And finally I chose to try some menus at this restaurant even though I was not hungry  maybe it's just my curiosity. Then I was escorted to the empty table of my choice and again the staff helped me choose the menu and described about some of the menus.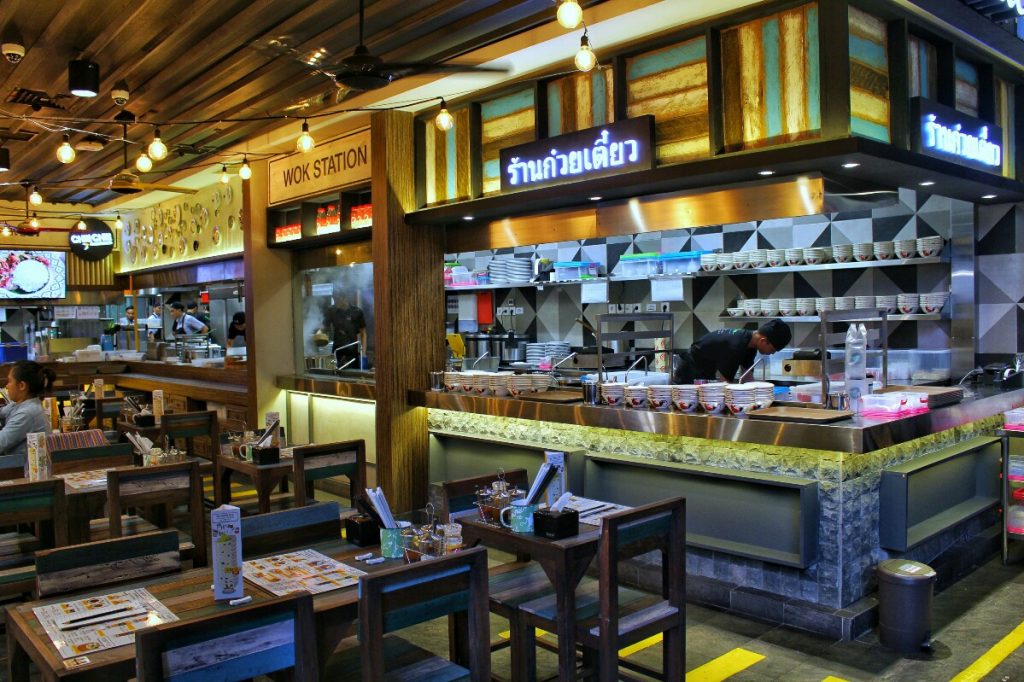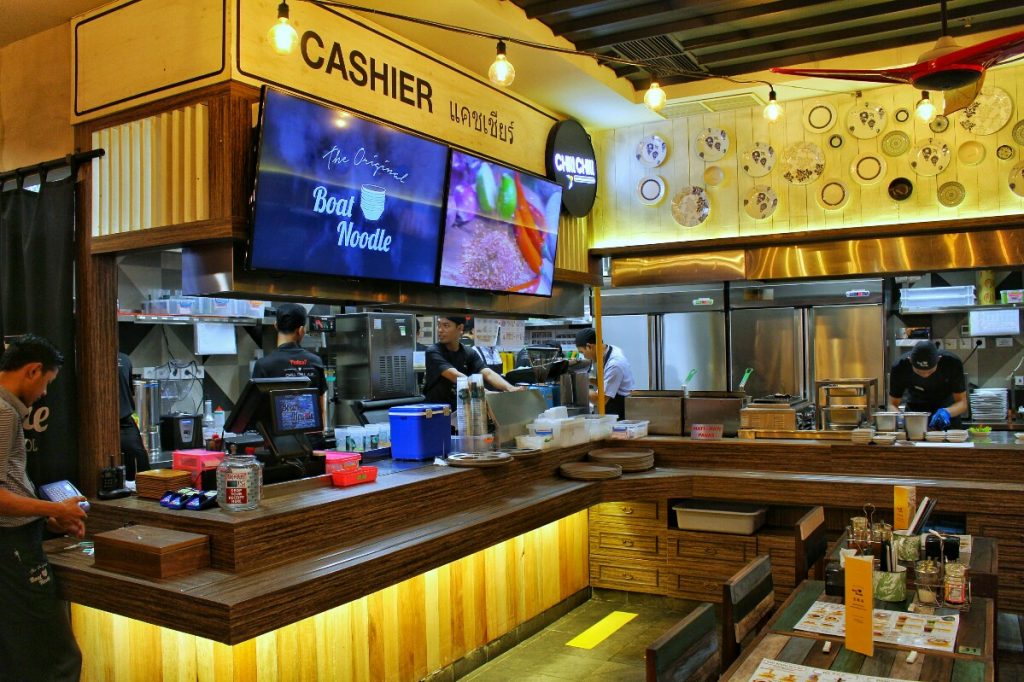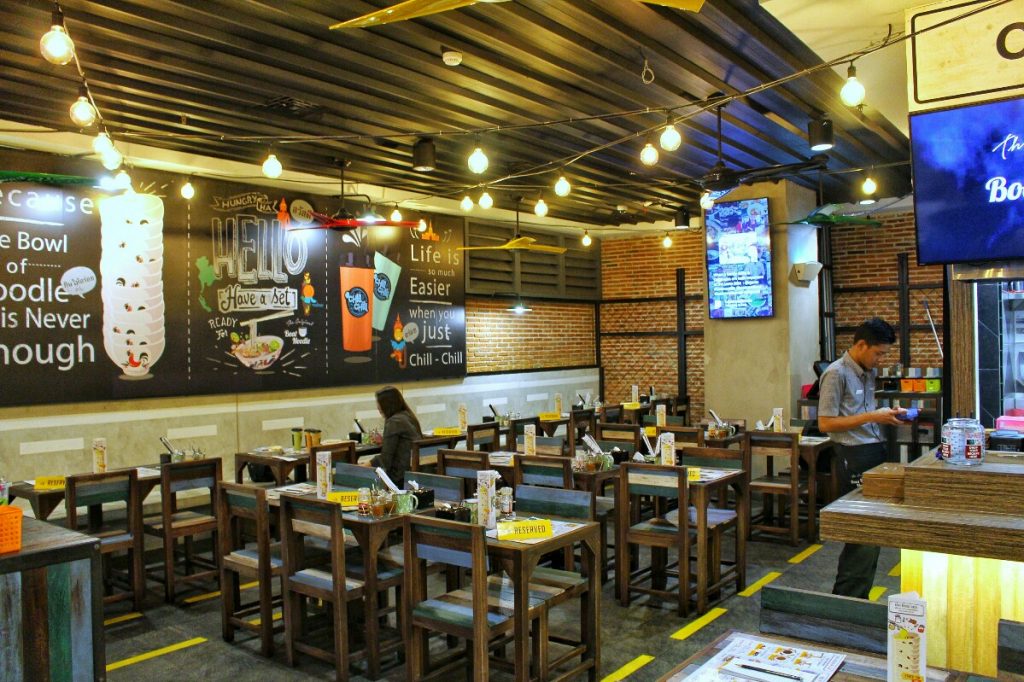 Here I see them using the concept of open kitchen which we can see firsthand the way they make food at this restaurant. I really like when the restaurant uses that concept  because I think it looks more transparent and we so know the processing. The most important is the atmosphere of this restaurant is not hot or smoky because they use modern kitchen utensils and quality.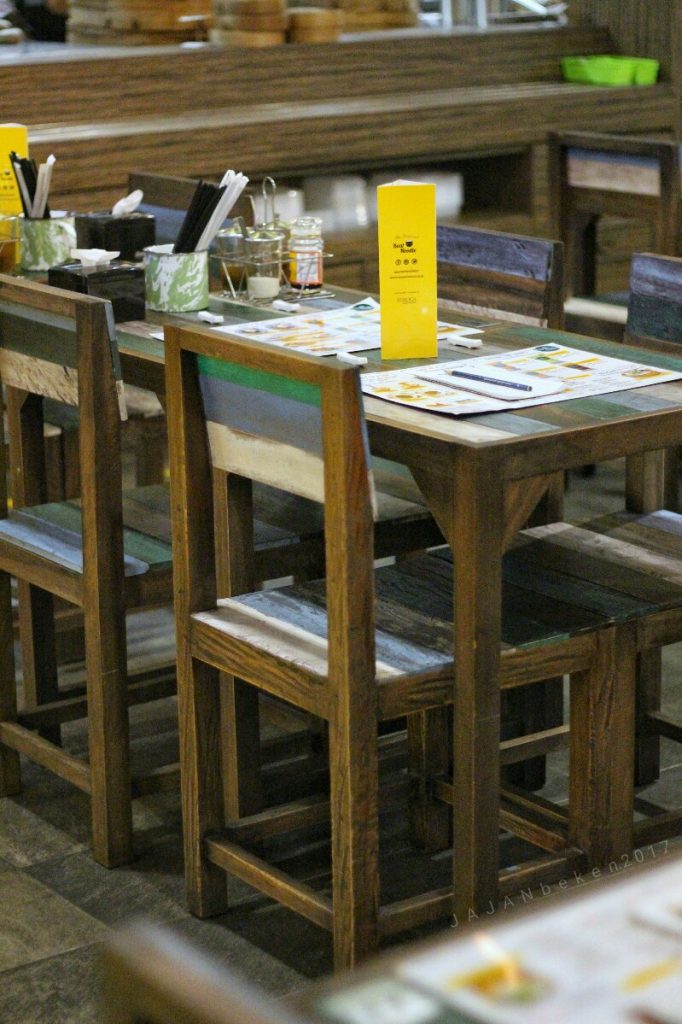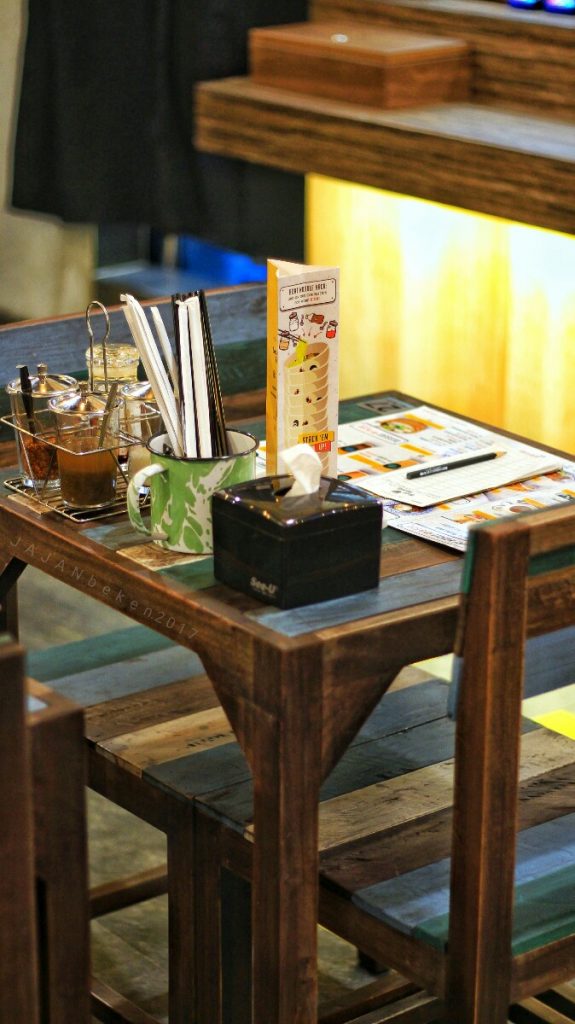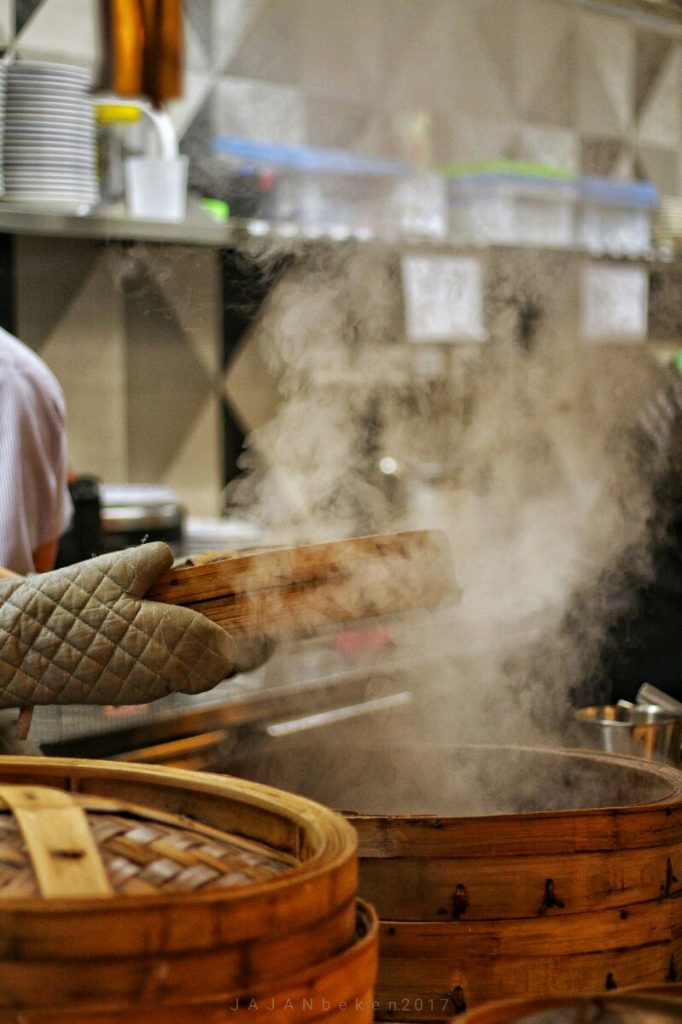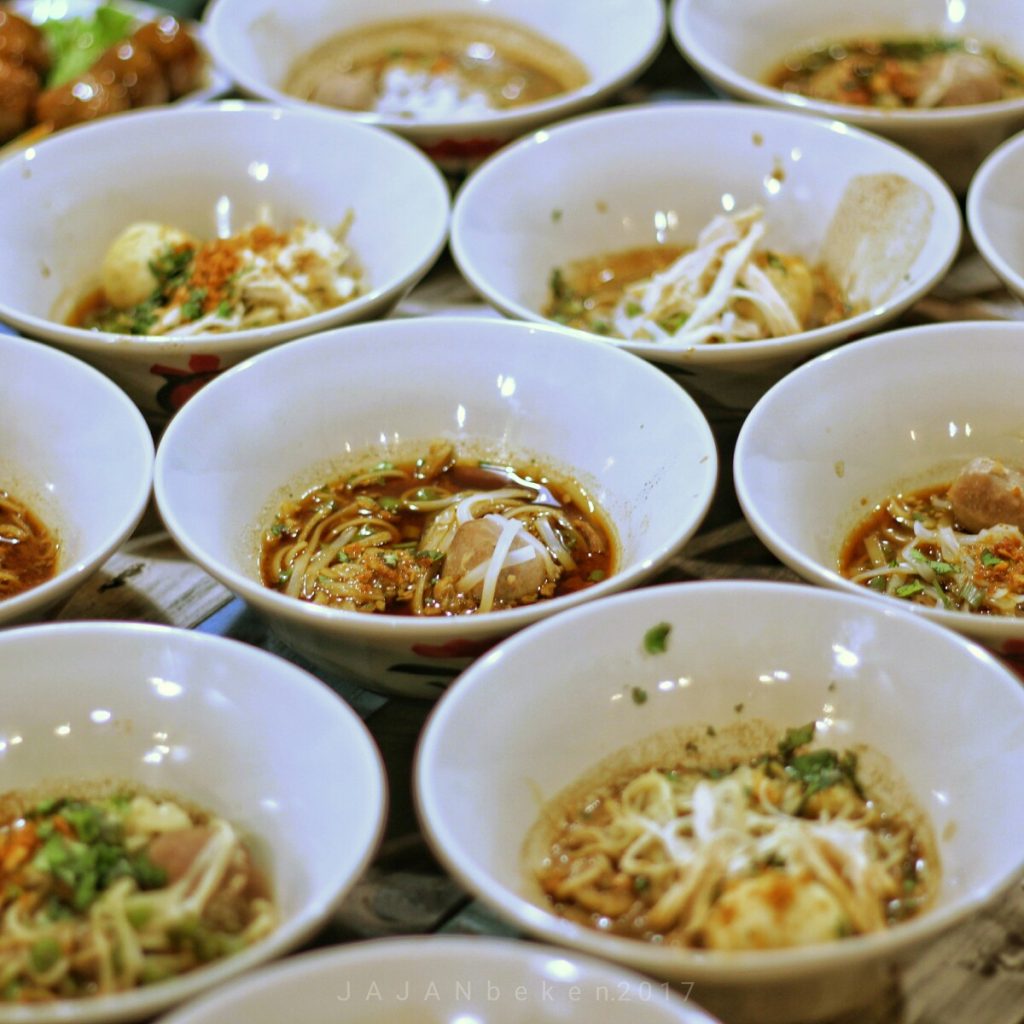 Which I like also at this restaurant is table. The table presented by this restaurant using wood elements which is painted with a unique color. Very happy when taking photos of the food here. The main room of this restaurant is equipped with a beautiful ornaments  with a very precise arrangement. If you do not believe it come and see for yourself!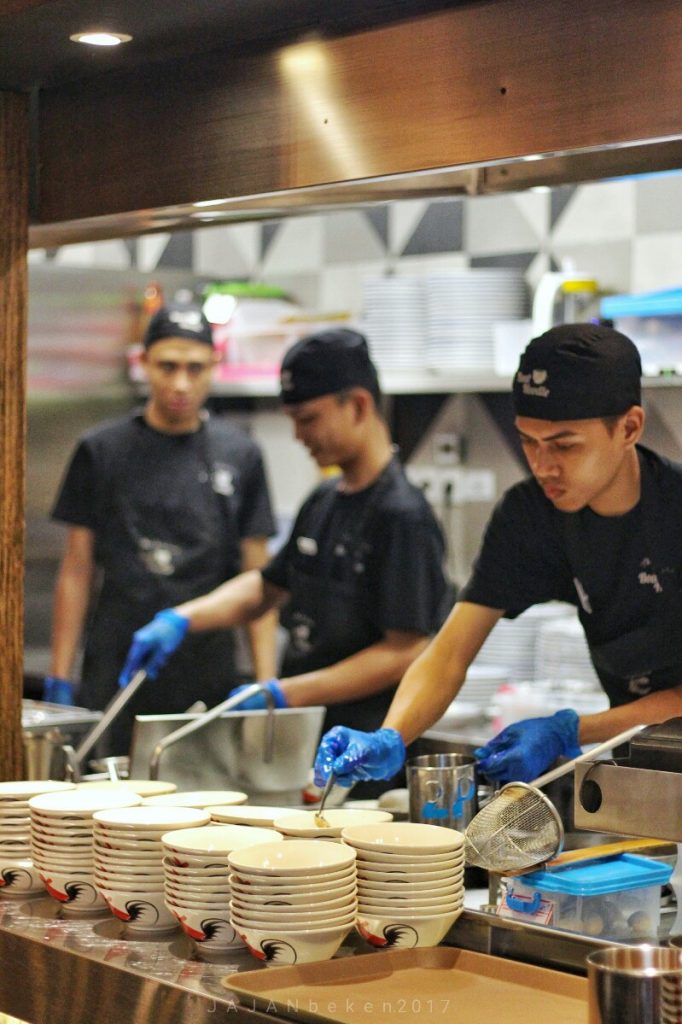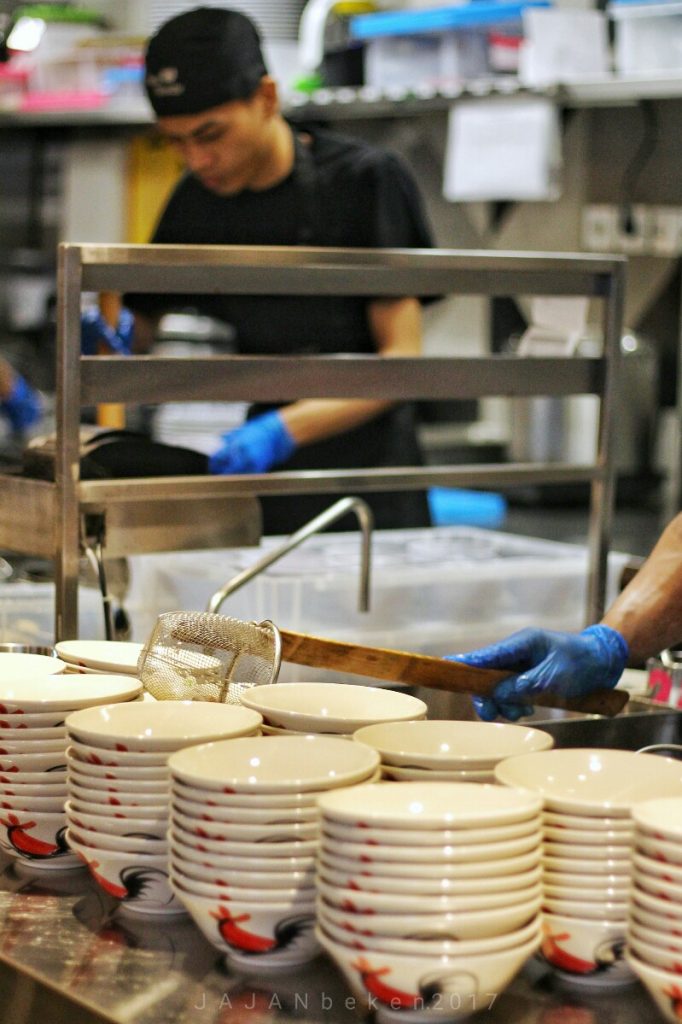 Let's go to the main menu of this restaurant. Many people say this menu is the Little Bowls of Happiness. Btw The bowls themselves are now an icon around Malaysia. They noodles not only taste good, but look equally beautiful on various social media platforms.
Boat Noodle menu is divided into two options and more precisely the choice of broth. Ayutthaya & Pathumtani are the two keys that makes this menu is very delicious. I think Ayutthaya broth contains more spices and Pathumtani broth such as soy sauce but tasted spicy and sour.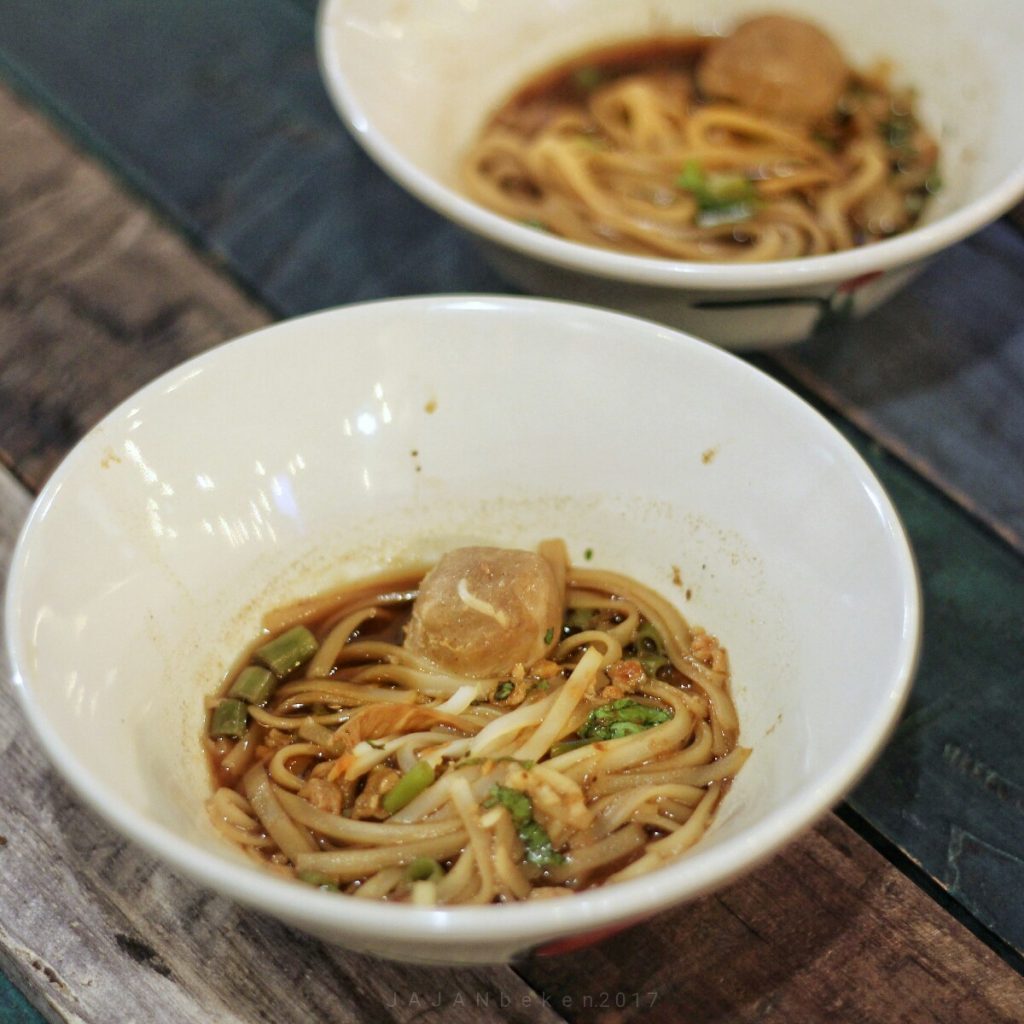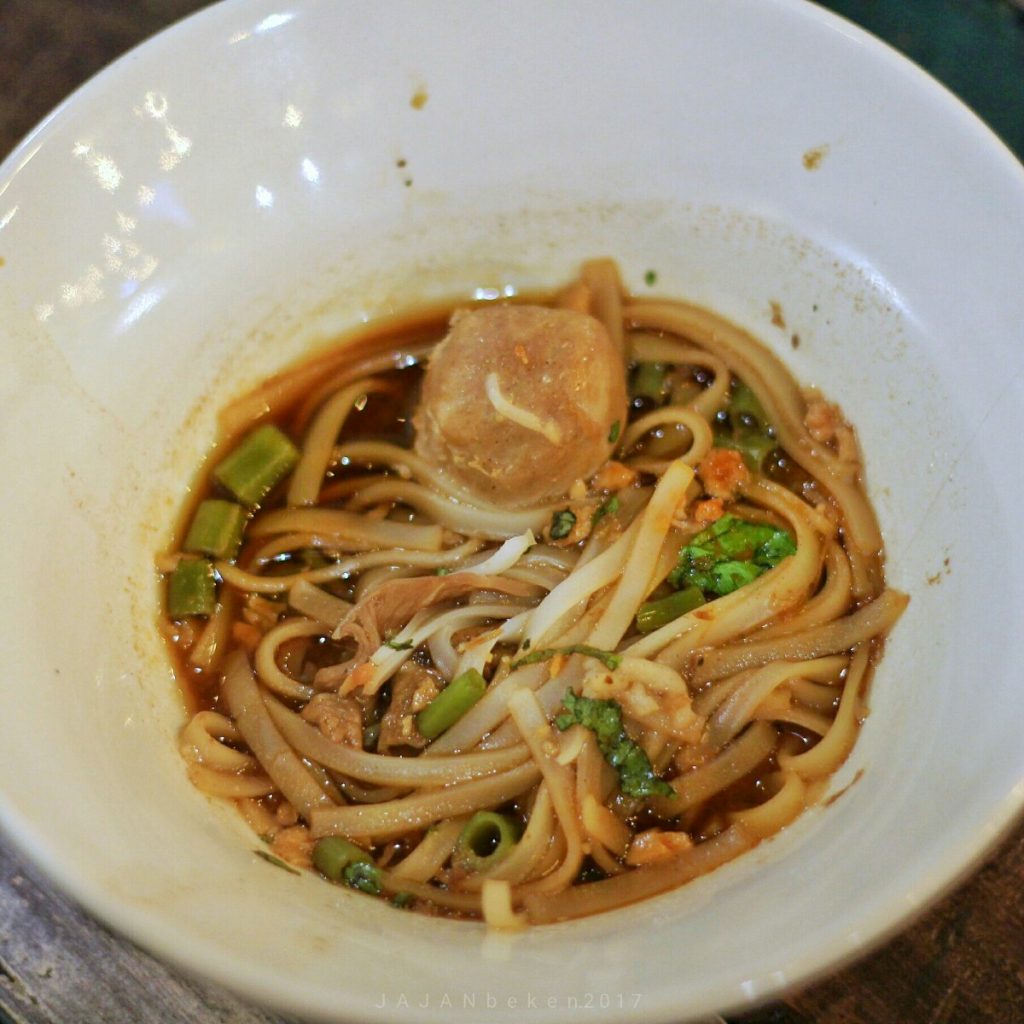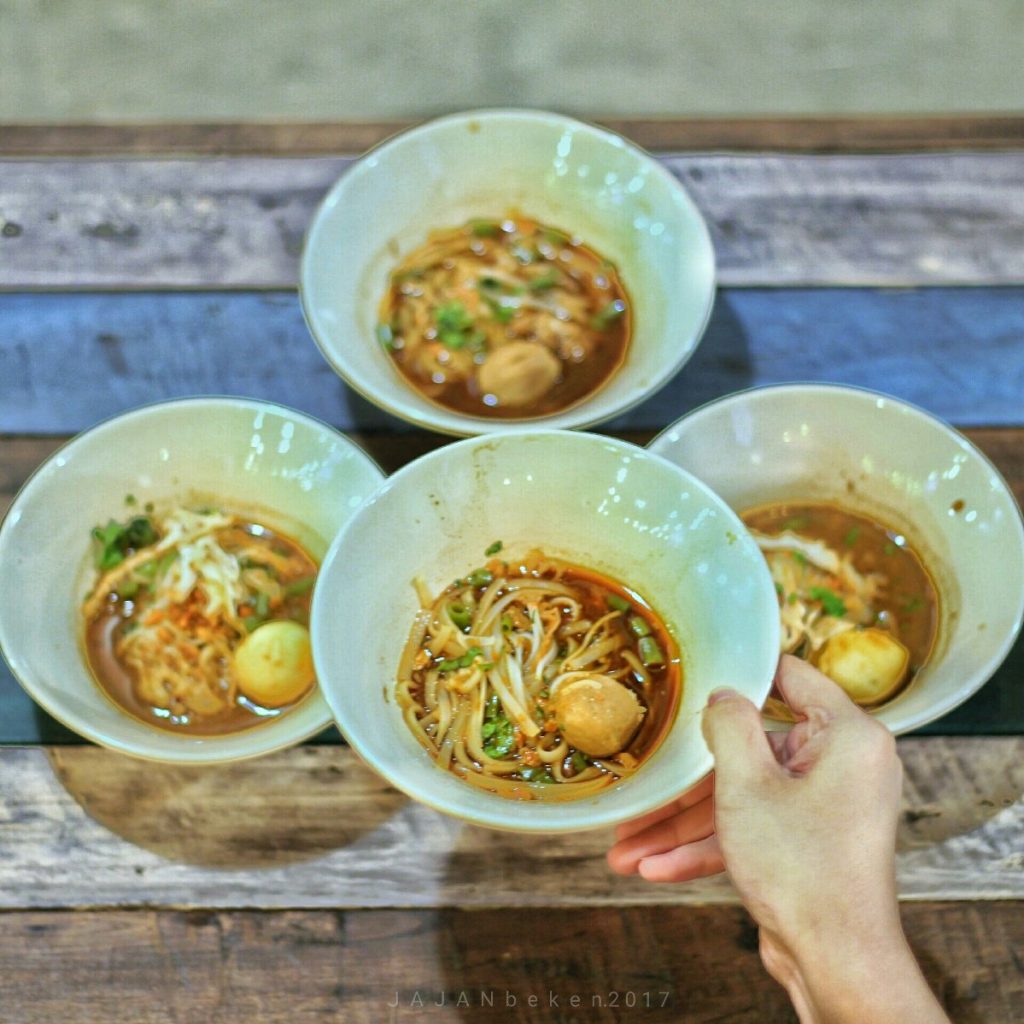 Oh ya, to order the menu here you should write it using the code shown on the menu for example like this menu. To order this menu the first you choose is the type of noodle: Rice Noodle or Egg Noodle. The second as I said before is broth: Pathumtani or Ayutthaya and the last choice of meat: Beef or Chicken.
For the price of the bowl is IDR 8.5K and in my opinion it's worth the price with the portion size and delicious taste of this menu. I can spend more than 5 bowls of this menu in one visit. So which teams are you on? Pathumtani or Ayutthaya.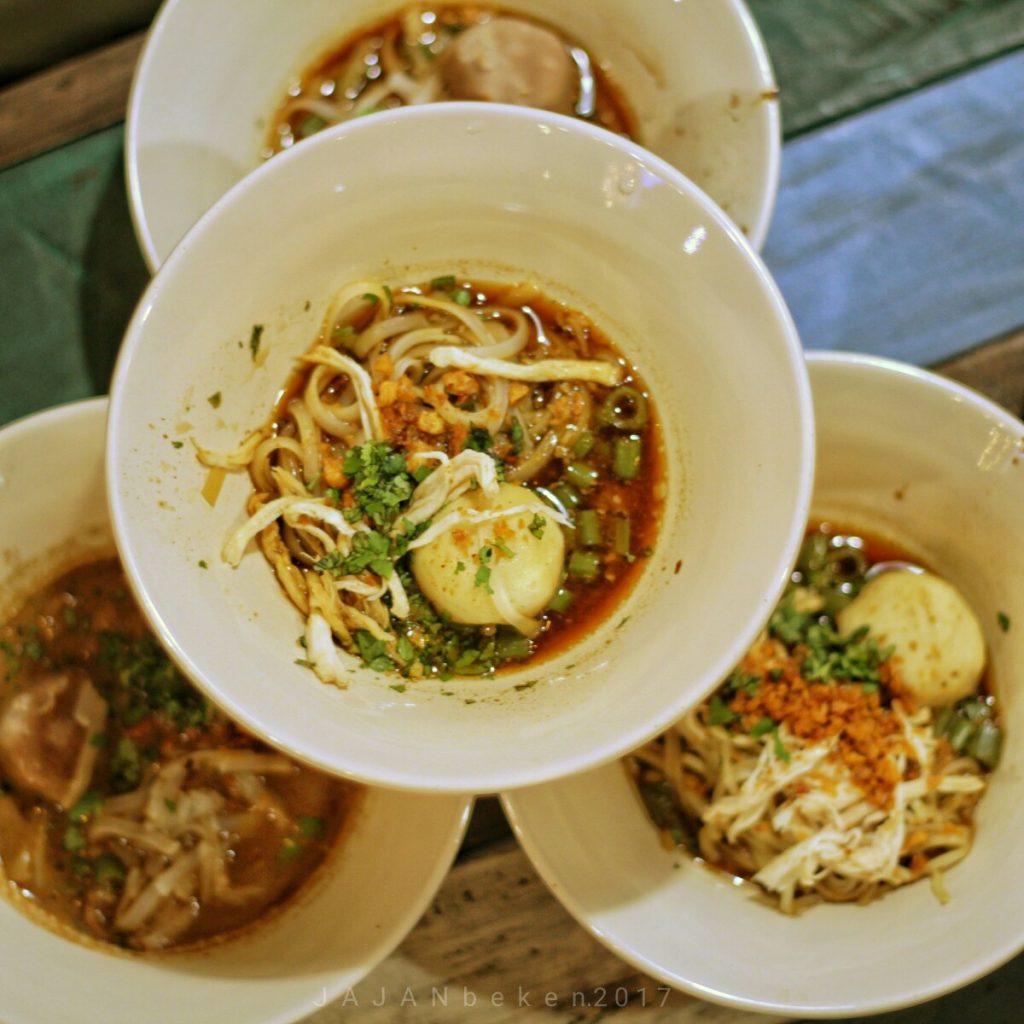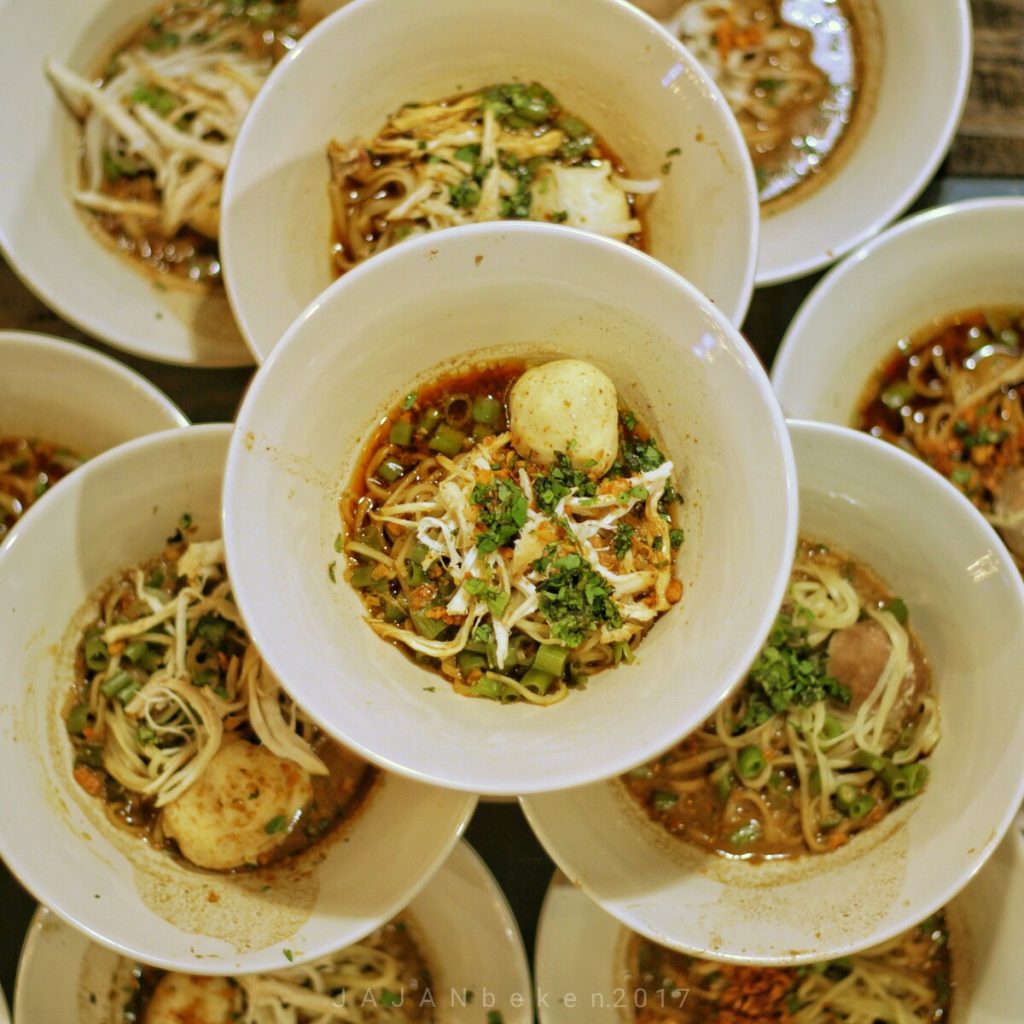 SANGKAYAA (STEMED BREAD) IDR 35K
Actually this menu is the dessert menu, but I show first because this is also one of the menu mainstay of this restaurant is very tasty. This menu is not just plain bread but you will know when to eat it. I really like the bread feels very soft and the aroma is delicious.  How to eat it too you must dip it into the green sauce provided then you will feel an unrivaled pleasure. This menu really really recommend!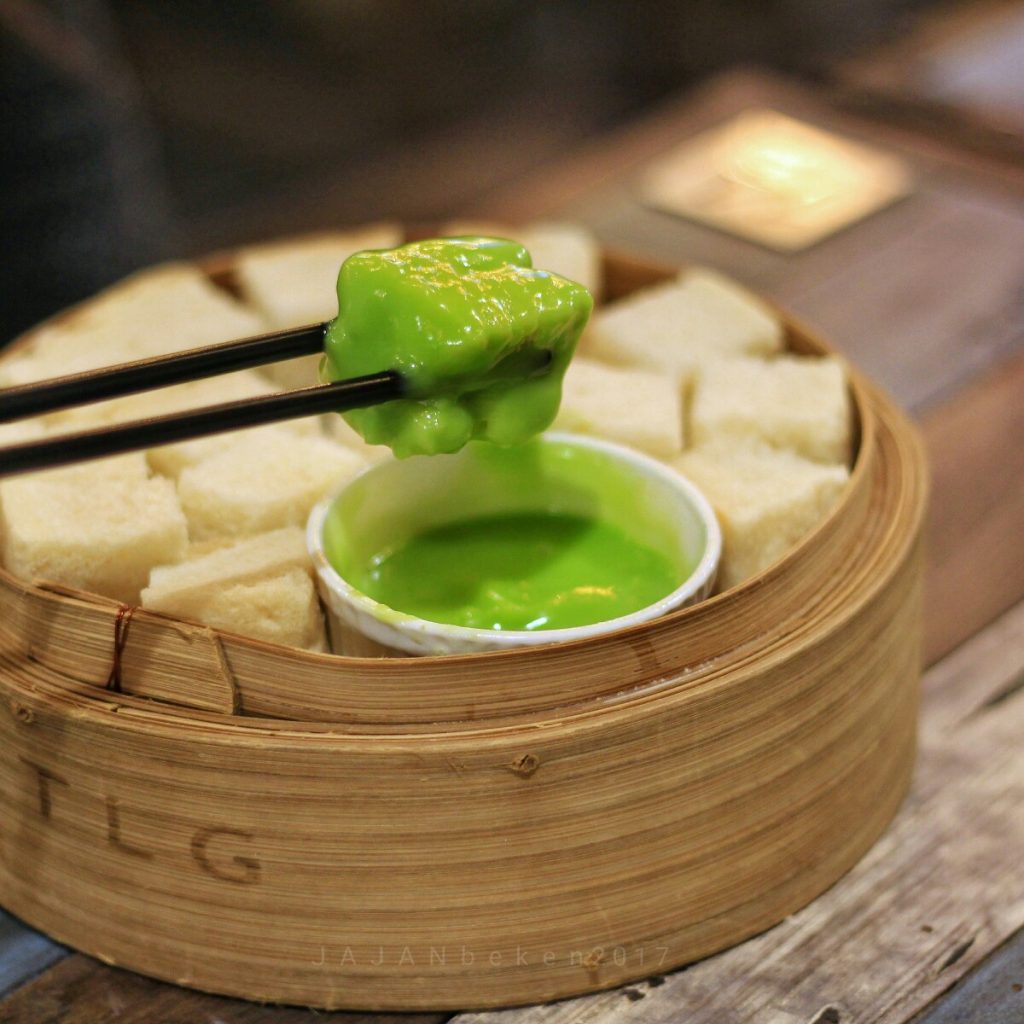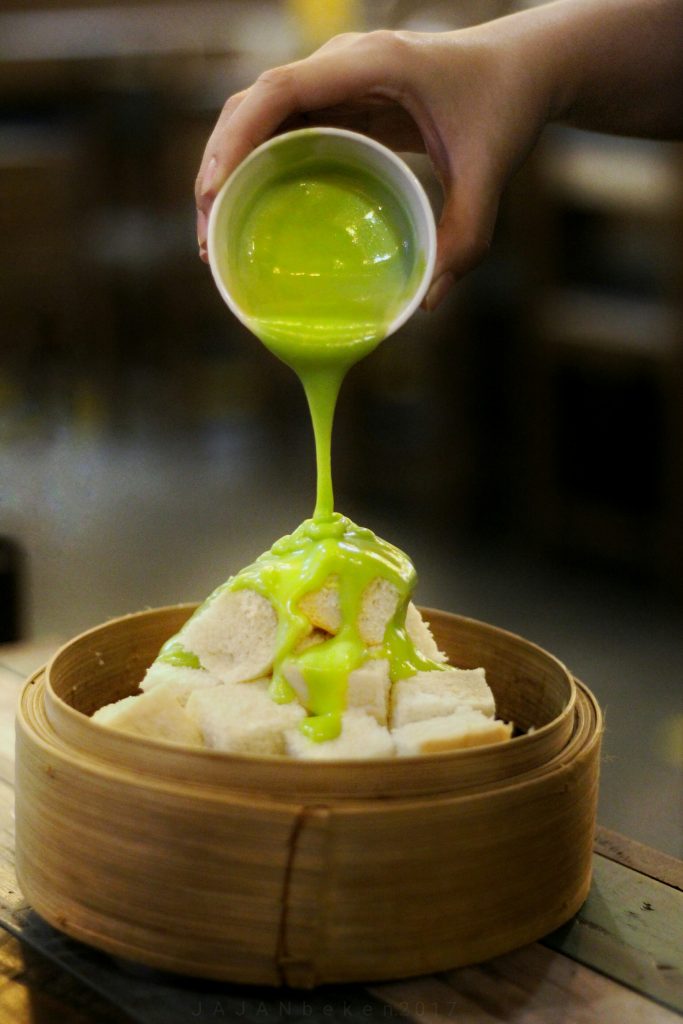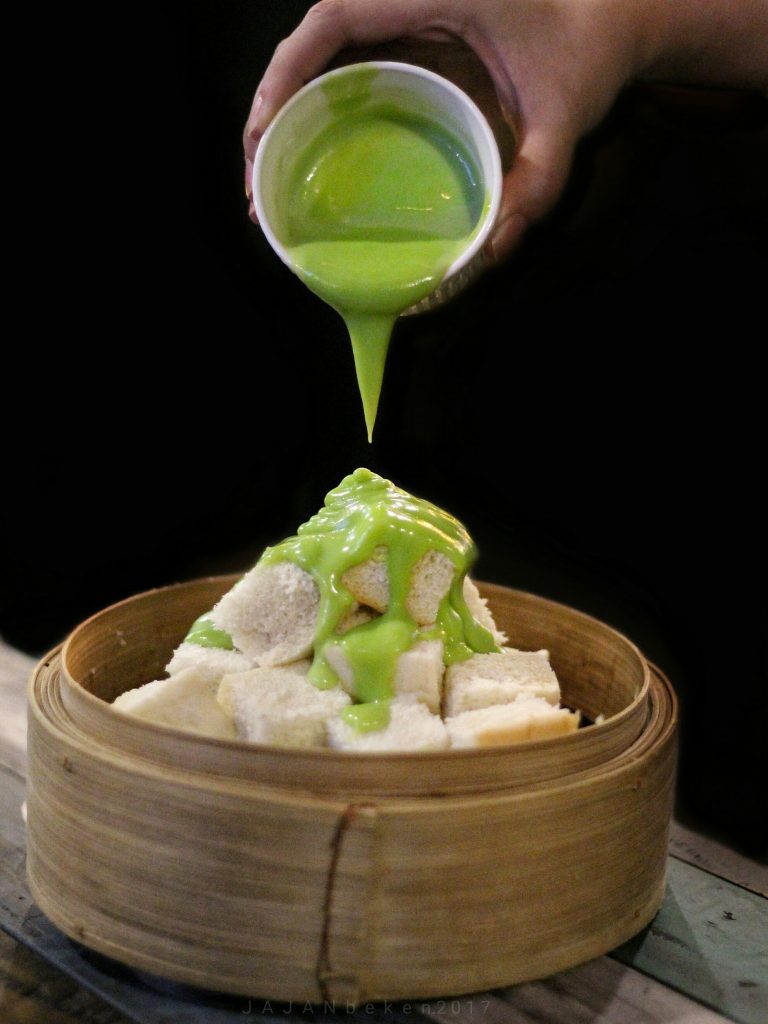 FLAME GRILLED AYAM LEGEND IDR 40K
If there is this menu on my table, I will never be able to stop to eat it. This menu manages to make me fall in love with a very wonderful taste. Chicken meat is presented very tender and juicy. If you eat it without sauce is very good moreover you eat it with a sauce that is served. And I also never forget to order this menu if coming to this restaurant.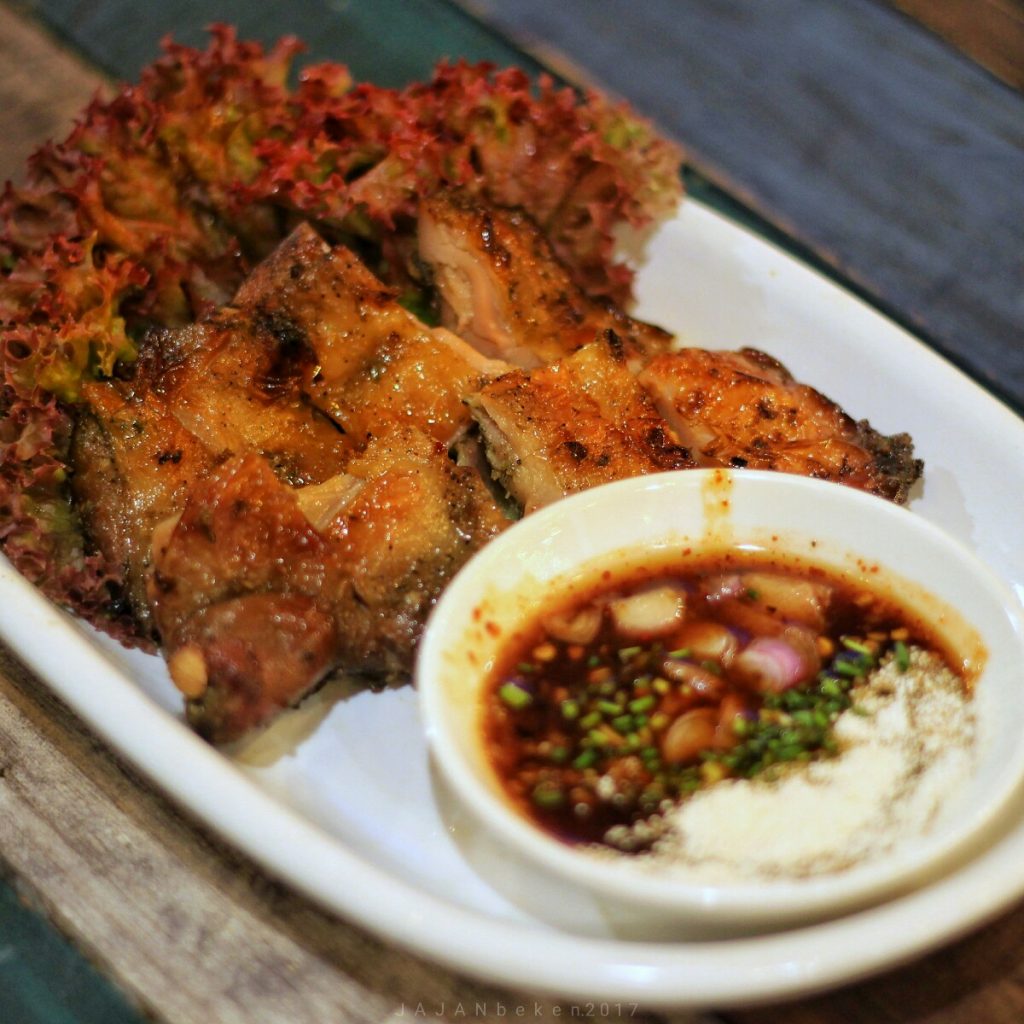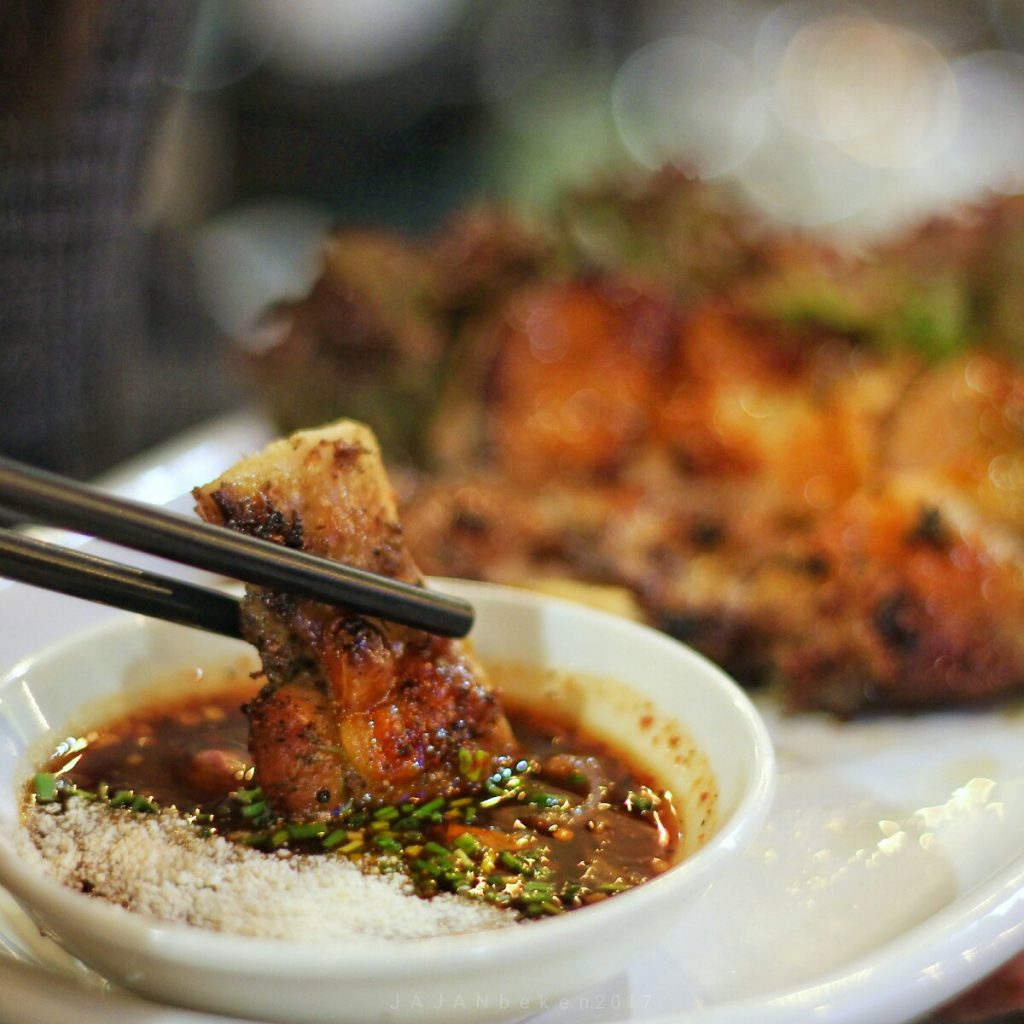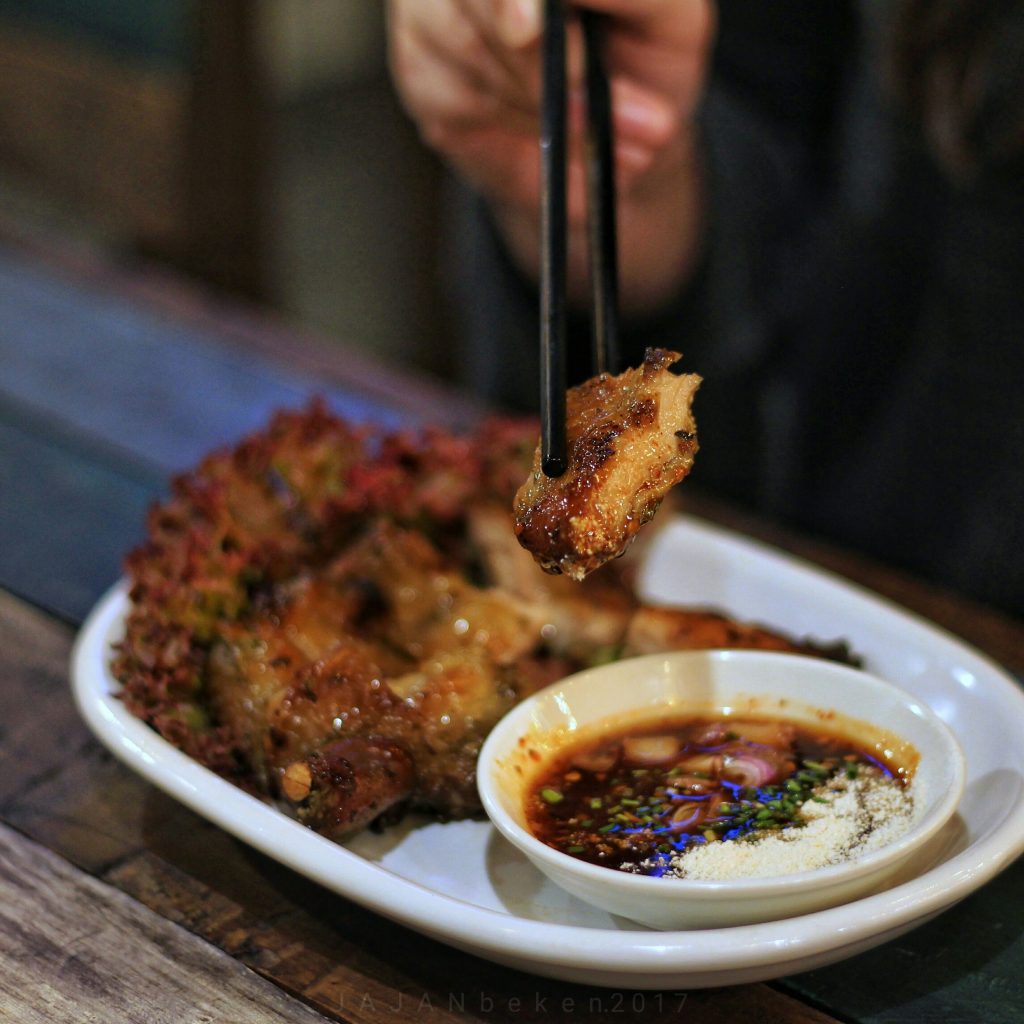 GRILLED CHICKEN MEATBALL IDR 18K
Actually I'm not too fond of meatballs with chicken meat but it is only a mere allusion if I eat at Boat Noodle Gandaria City. Meatballs are served very tasty with a very perfect meatball texture. And don't forget also to add the sauce in my meatballs to taste delicious.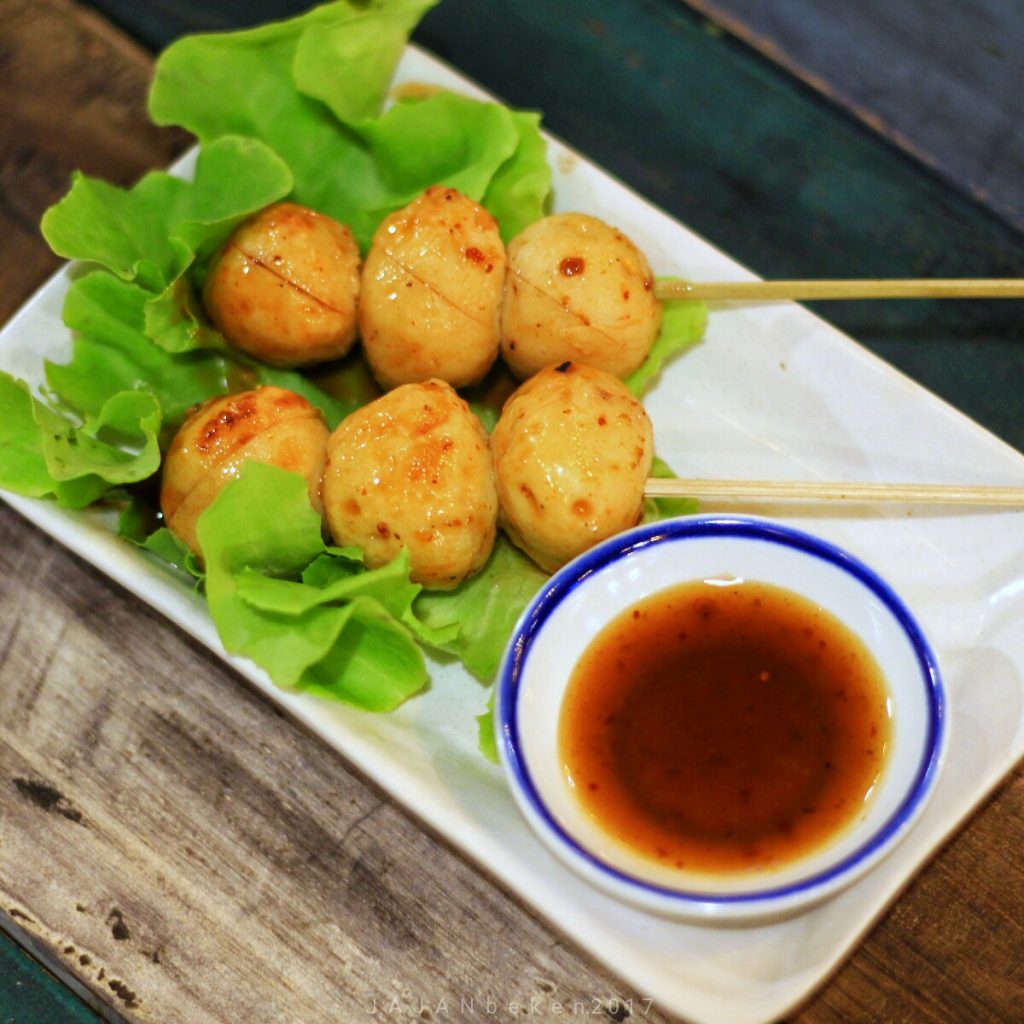 KRA-POW CHICKEN RICE IDR 43K
As an Indonesian especially me although many eat meatballs or meat it will not be satisfied before eating rice. Therefore I ordered the rice menu like this one. Served with eggs and chopped chicken and it tastes very good. You must try this menu when visit this restaurant.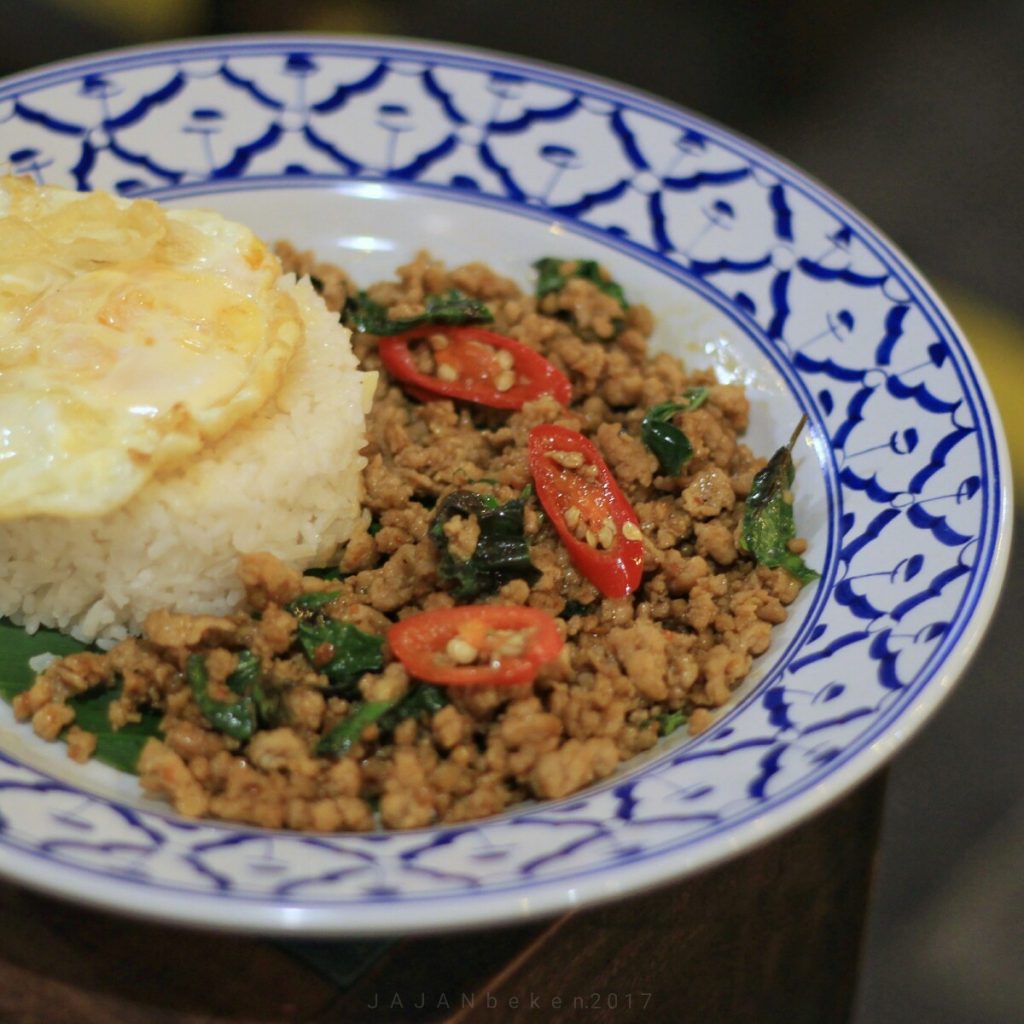 ORIGINAL THAI DRINKS
Boat Noodle Gandaria City Mall also have a drink you should try because it is delicious. There are 5 variants that you can choose like Cha Yen (thai tea), Cha Keow Yen (thai green tea), Cha Manao Yen (thai lemon tea), Kaffe Yen (thai coffee), Coconut Ice Blended.  Maybe in the future you will see this Chill Chill brand on every mall with its booth.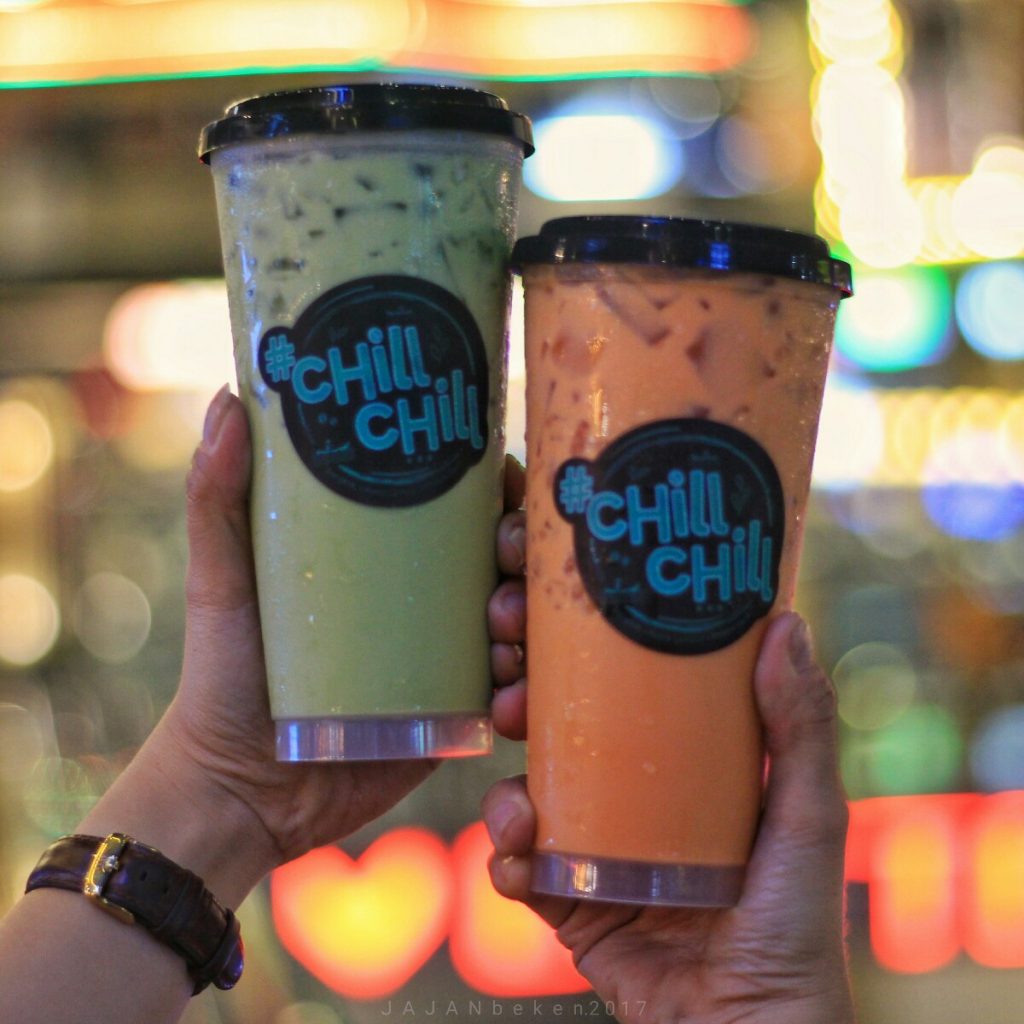 Finally I close my review and don't forget to follow our culinary journey in this blog, Instagram, Youtube and Facebook. Please apologize if there is something missing in writing or menu explanation. We open for critics and comment. See you in another culinary journey with Jajanbeken!
RATING
Taste : Excellent
Service : Excellent
Price :  Average
FACILITIES
Wifi : Yes
Plug : Yes
Dine in : Yes
Outdoor : No
Toilet : Yes
Parking: Yes
CONTACT
Address : Gandaria City, Jl. Sultan Iskandar Muda, RT.10/RW.6, Kby. Lama Utara, Kby. Lama, Kota Jakarta Selatan, Daerah Khusus Ibukota Jakarta 12240
Telp : 0811 3453360
INFORMATION
Open hour: 10.00 – 22.00 WIB
Price : Rp200.000 for two people (approx.)
Dresscode : Smart Casual.
MAP