Always very happy when it comes to this hotel, Hotel Mulia Senayan is one of the best hotels in Jakarta even this country. As the capital of the country, Jakarta would have many foreign guests who are either traveling or on a business trip. Moreover, Jakarta is always used as meeting destination city. Most of them choose hotels as their choice of places. And of course, this Hotel Mulia has the best facilities to pamper the guests and make them want to come back in the next day.
Like this one, Bleu8 Hotel Mulia Senayan has intimate venue to enjoy the sumptuous choices of cuisines and socialise all day and night. Yup, you're really right Blue8 Hotel Mulia Senayan Jakarta is one of 7 restaurants in this 5-star hotel. Blue8 has a dine and relax by the pool with Indulge in mouthwatering International a la carte dishes and discover refreshing drinks.
So my adventure starts from making an agenda with my friends to spend the afternoon here. We choose this place because we just want to chat with tasting snacks and see the reviews this place is pretty good. Then we chose the table inside and near the window overlooking the pool. While accompanied music played by the DJ we also choose the food menu to eat.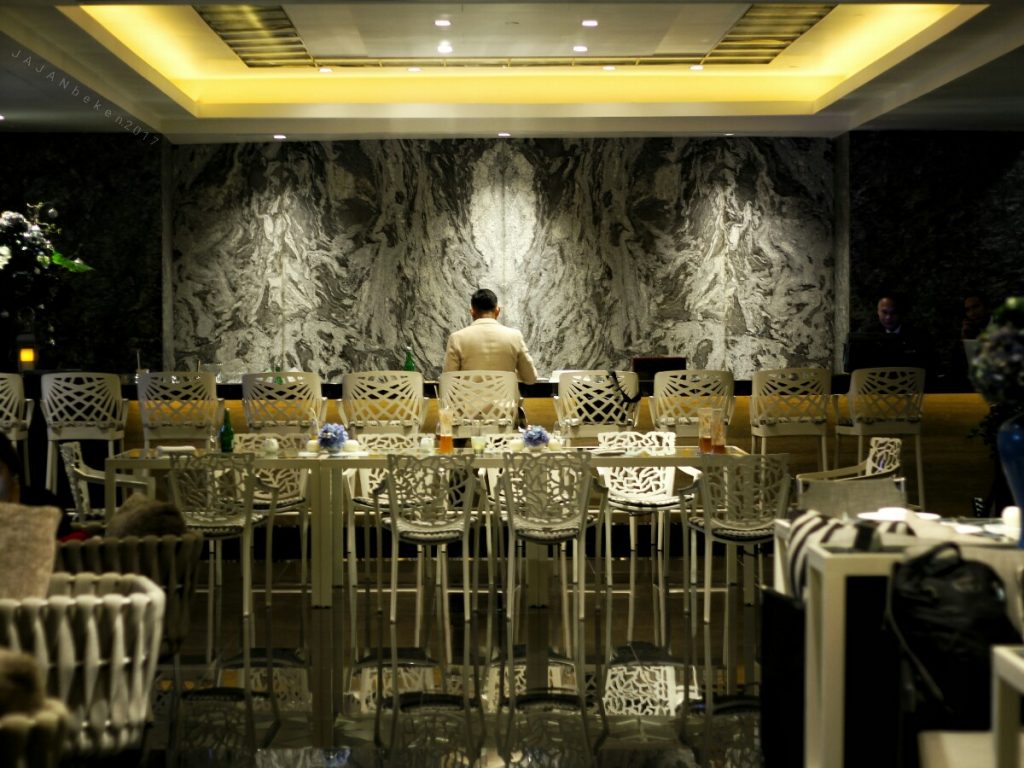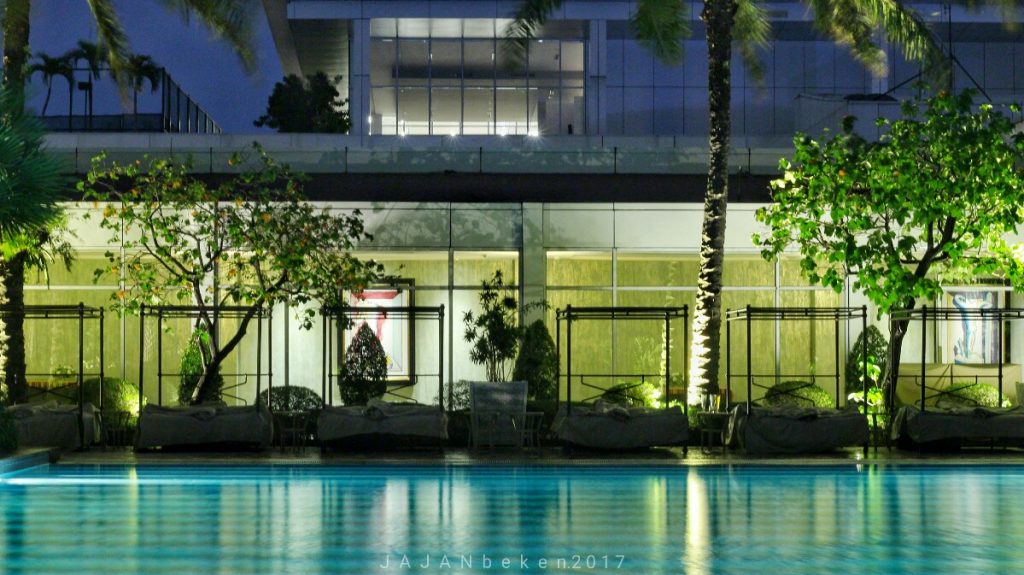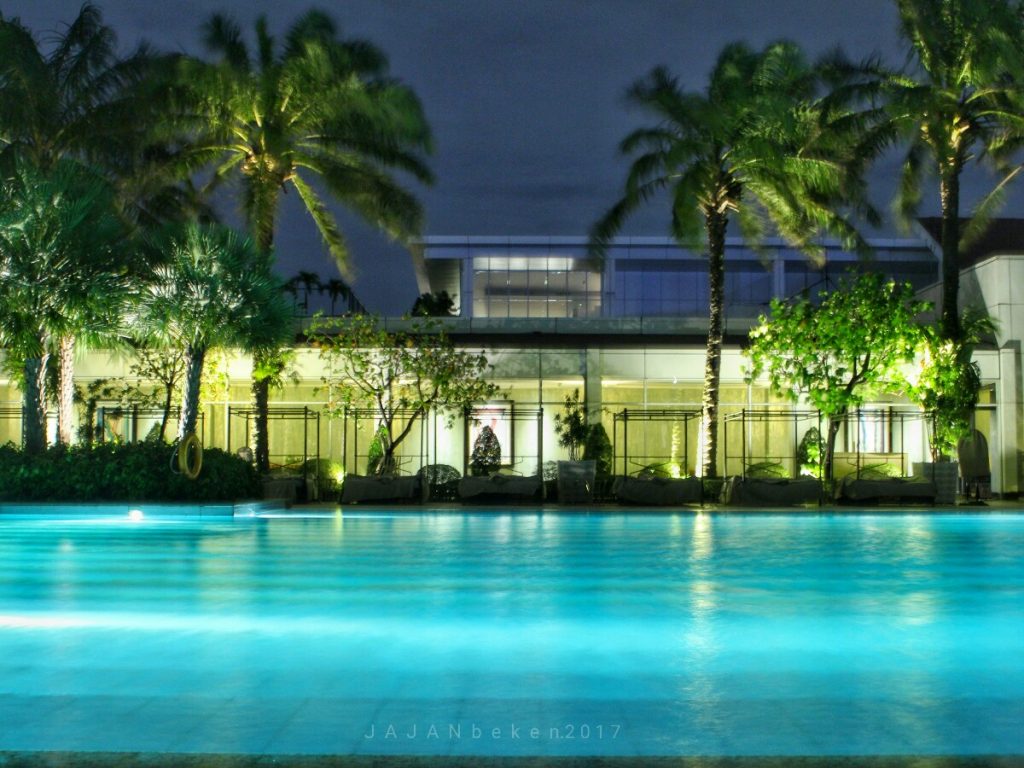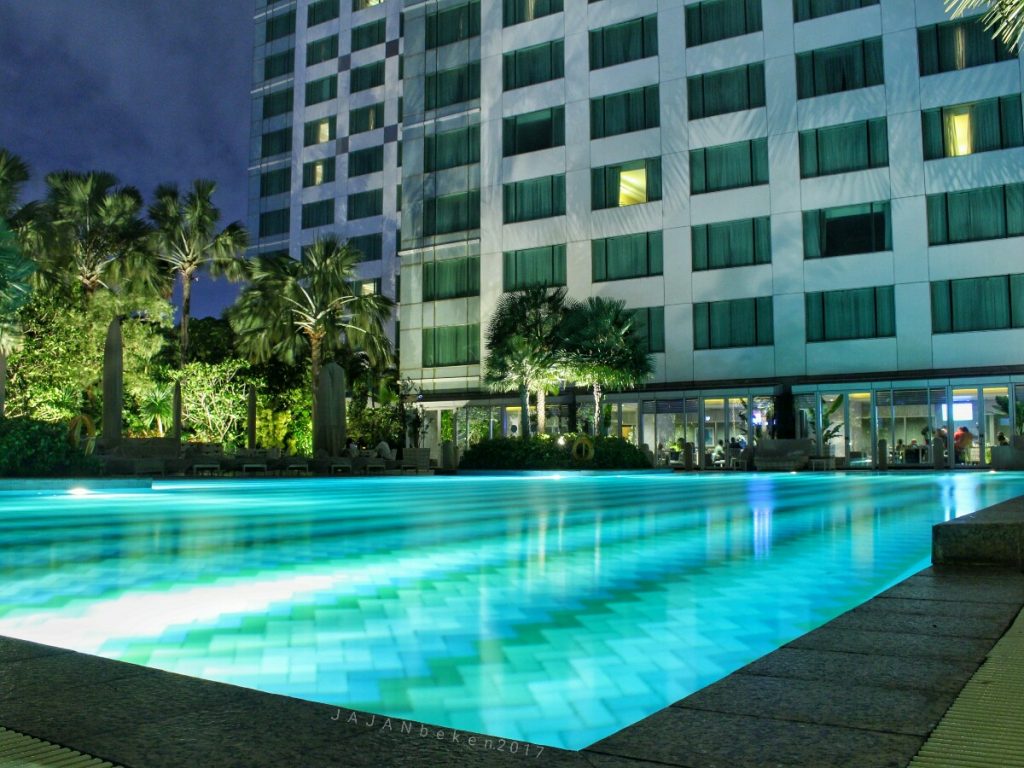 Blue8 Hotel Mulia is spacious and there are many tables with different capacities. And the decor at this restaurant is very pretty equipped with ornaments that adorn add to the impression of elegance. And I suggest if you come here wear a neat suit, because the guests of this restaurant are mostly businessmen.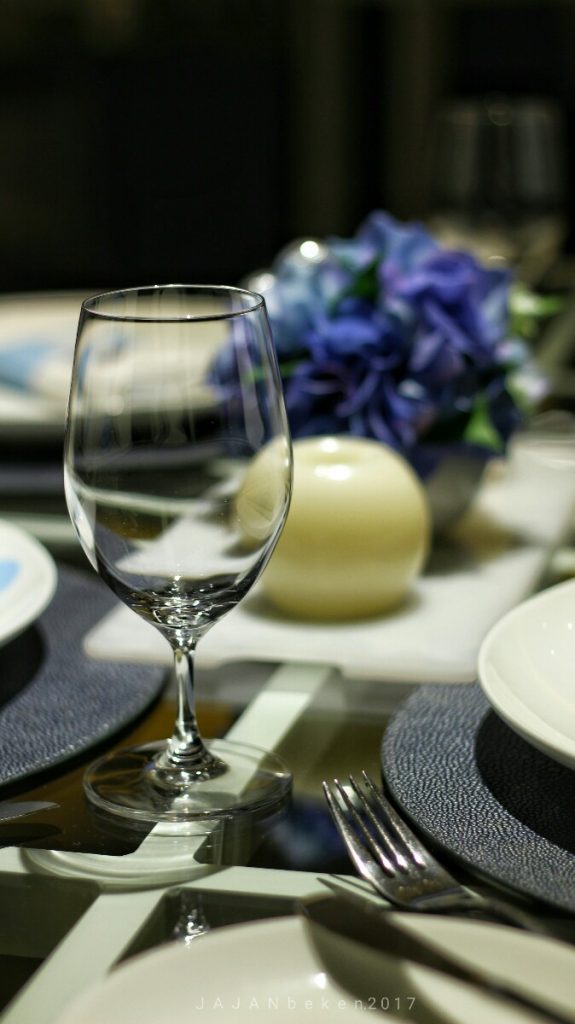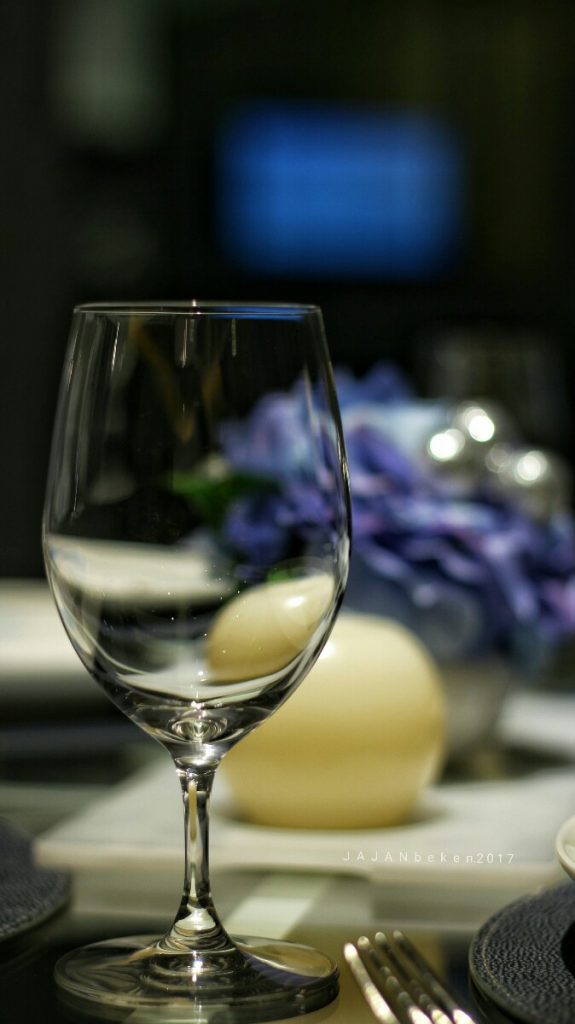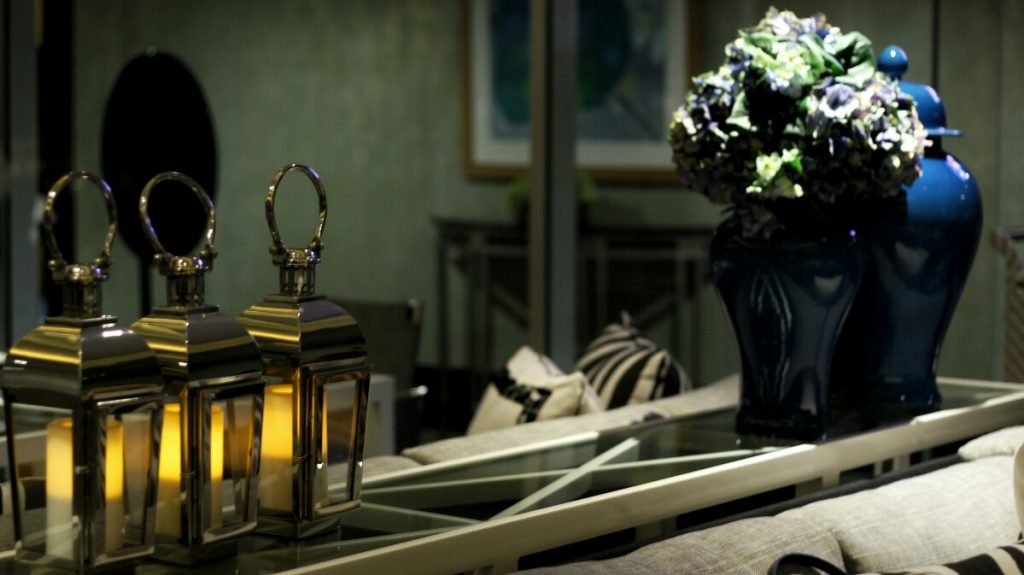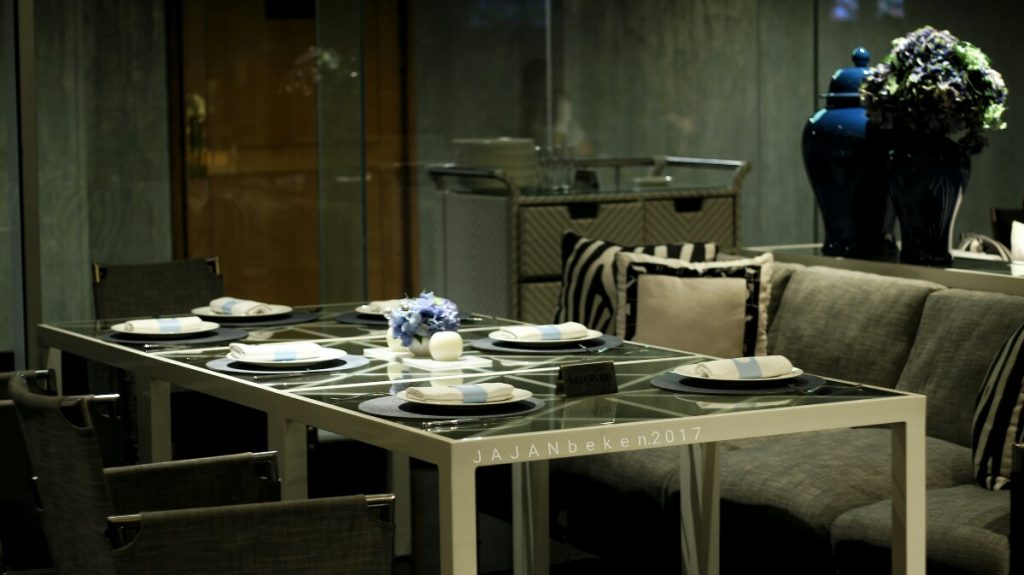 My arrival at that time pretty much ordered food, so much I forget the name of the menu that I ordered. But most of the menu that I order only appetizer menu, All the food I ordered very delicious and everything is fresh from the kitchen.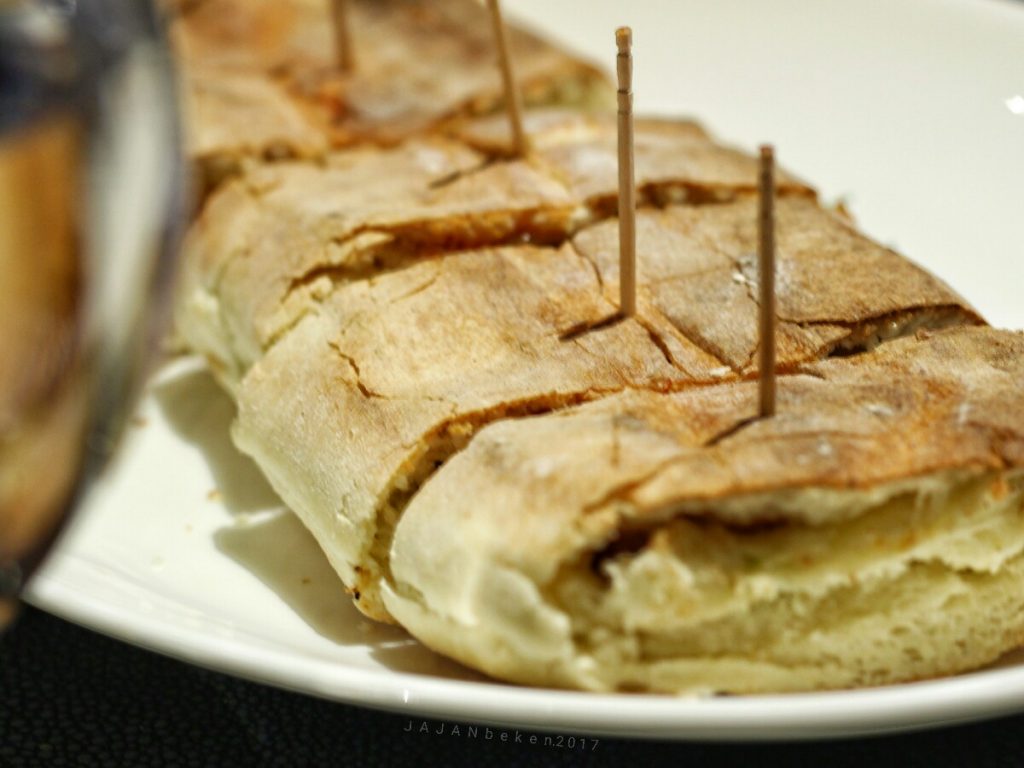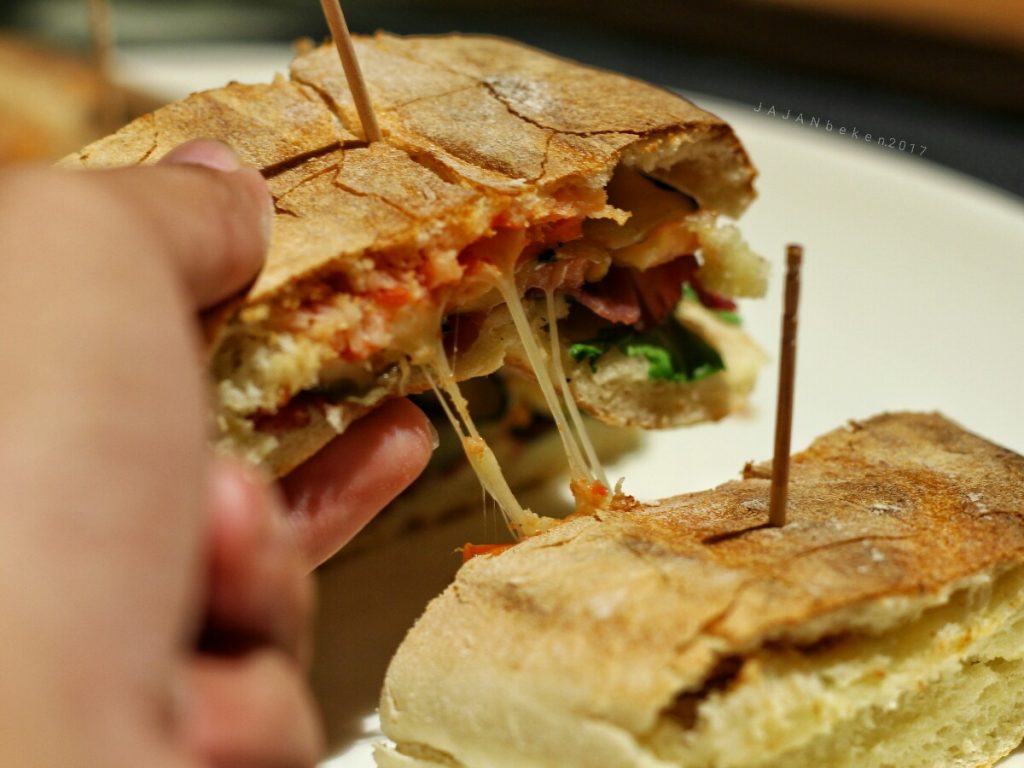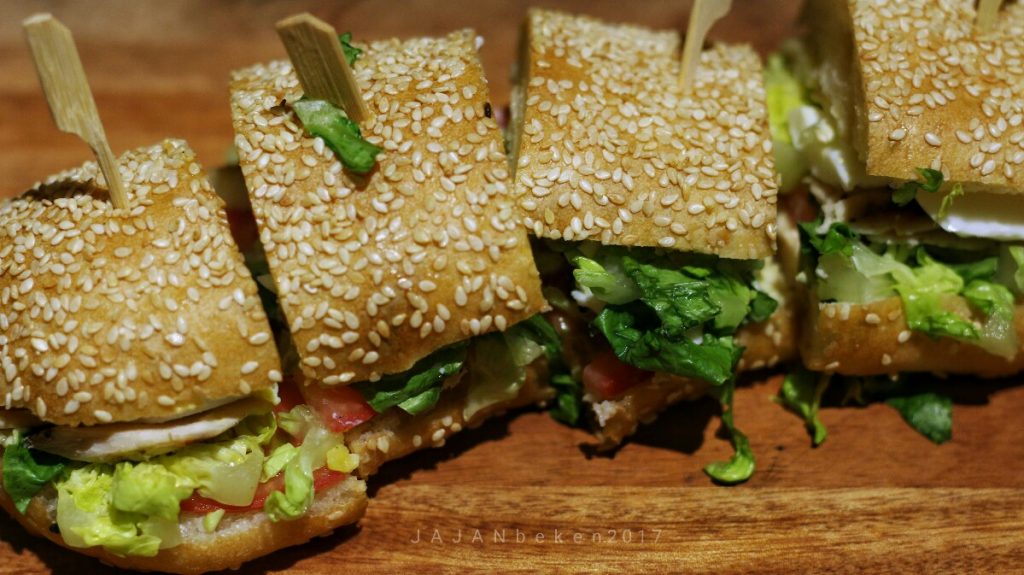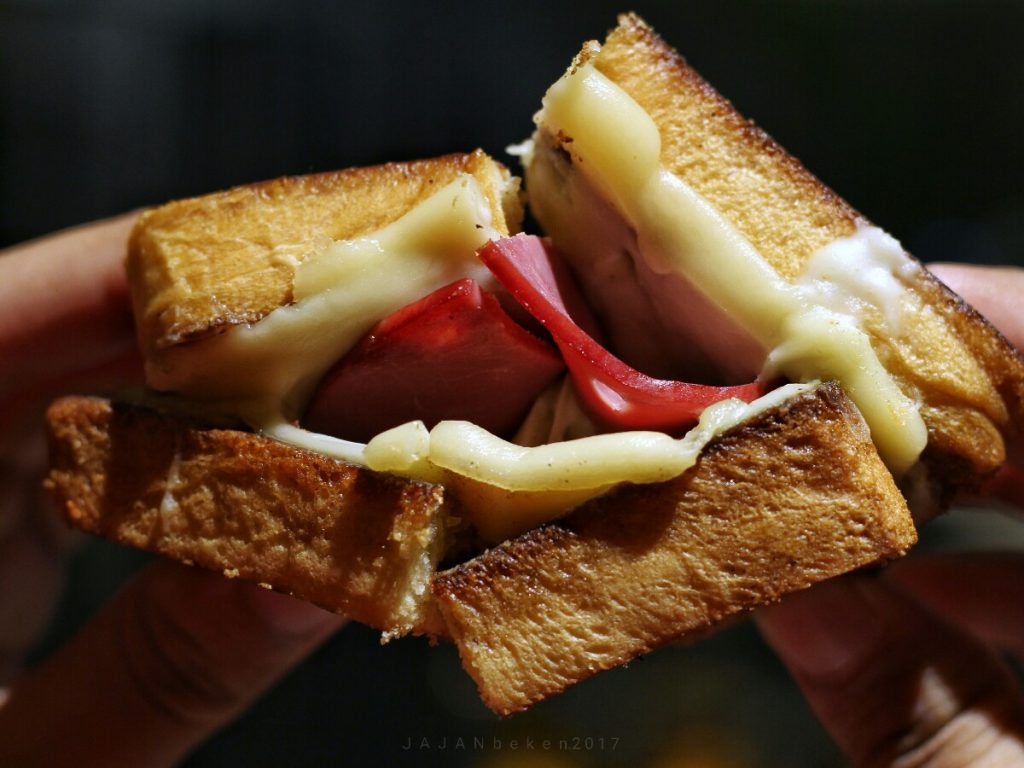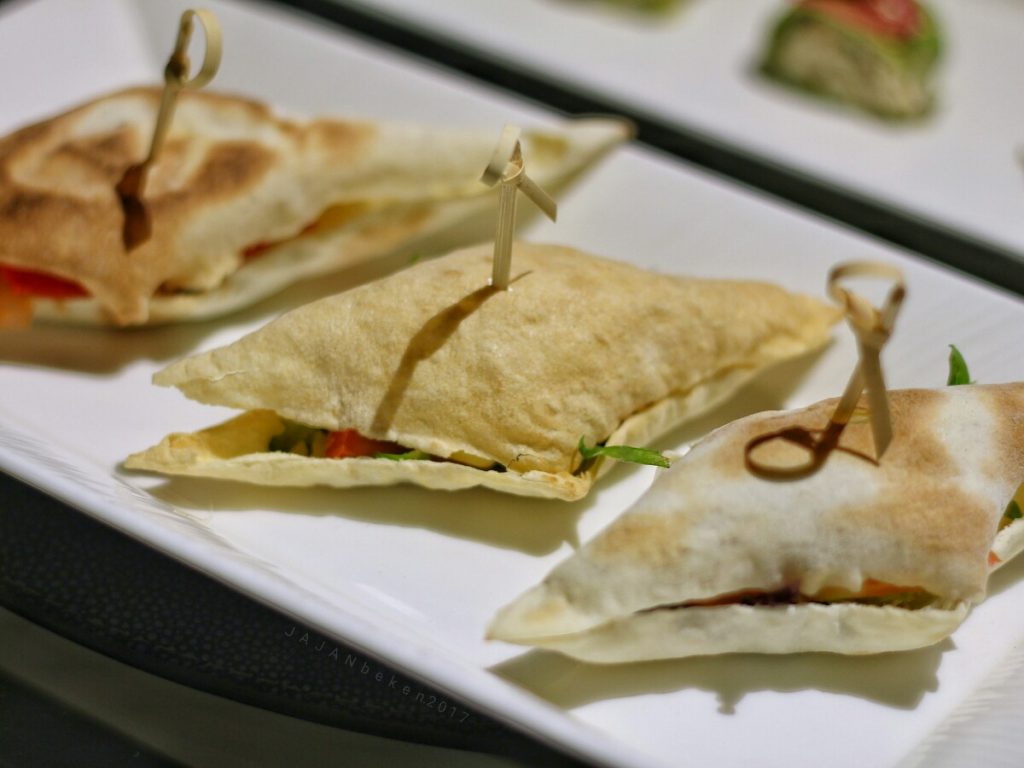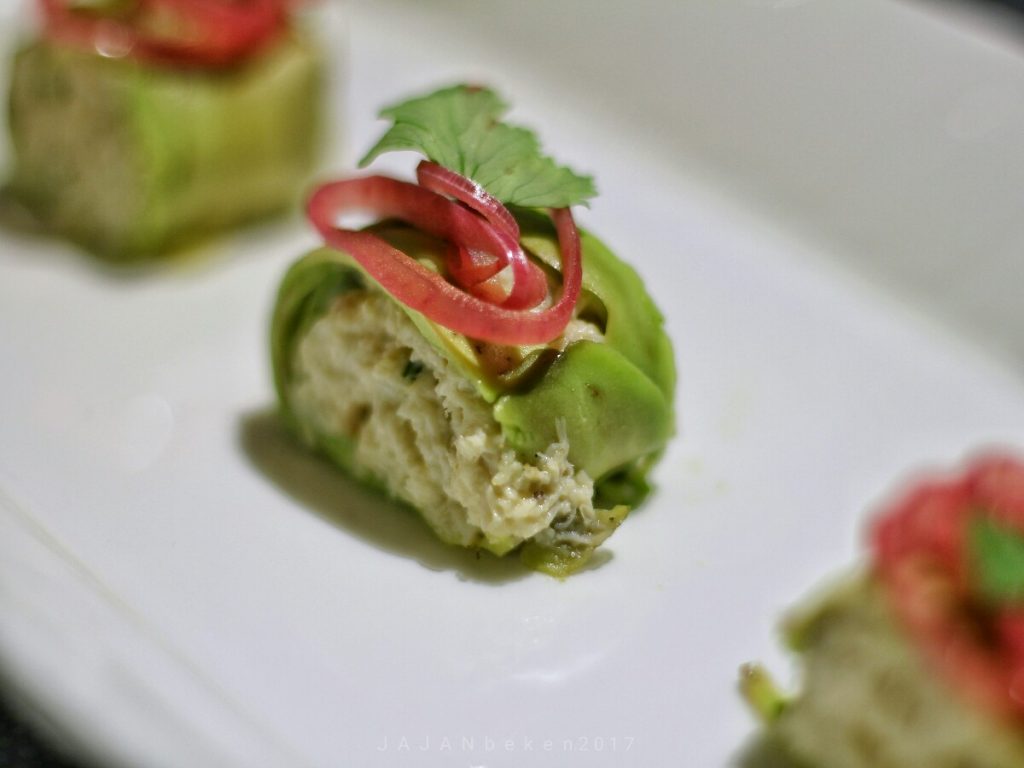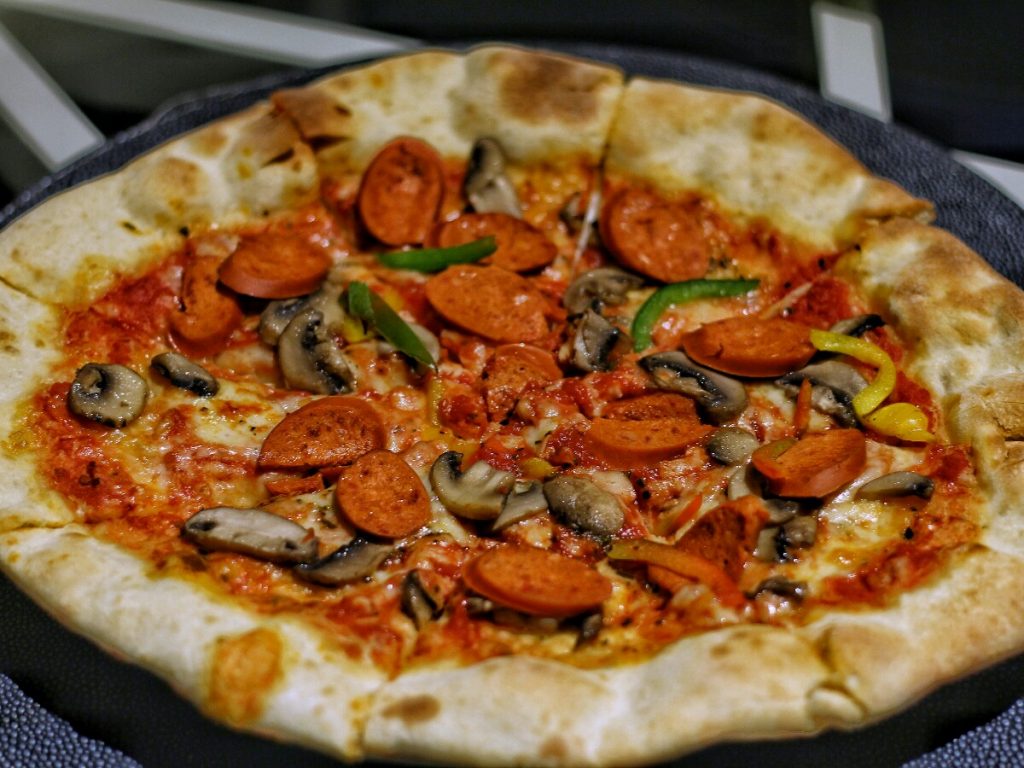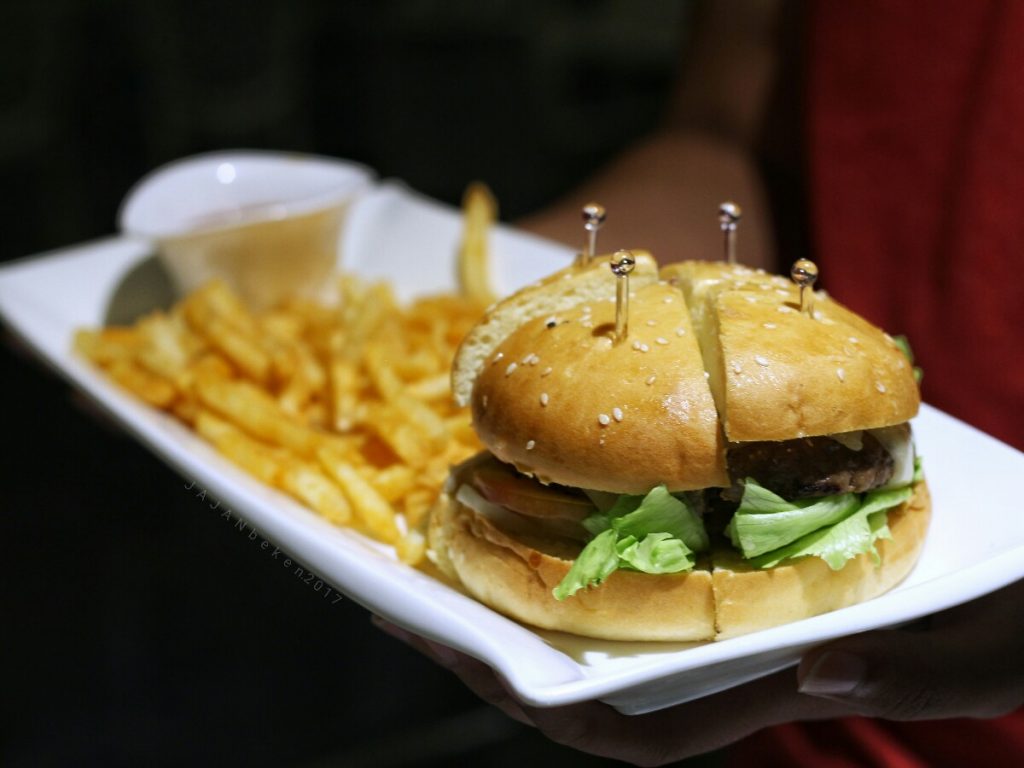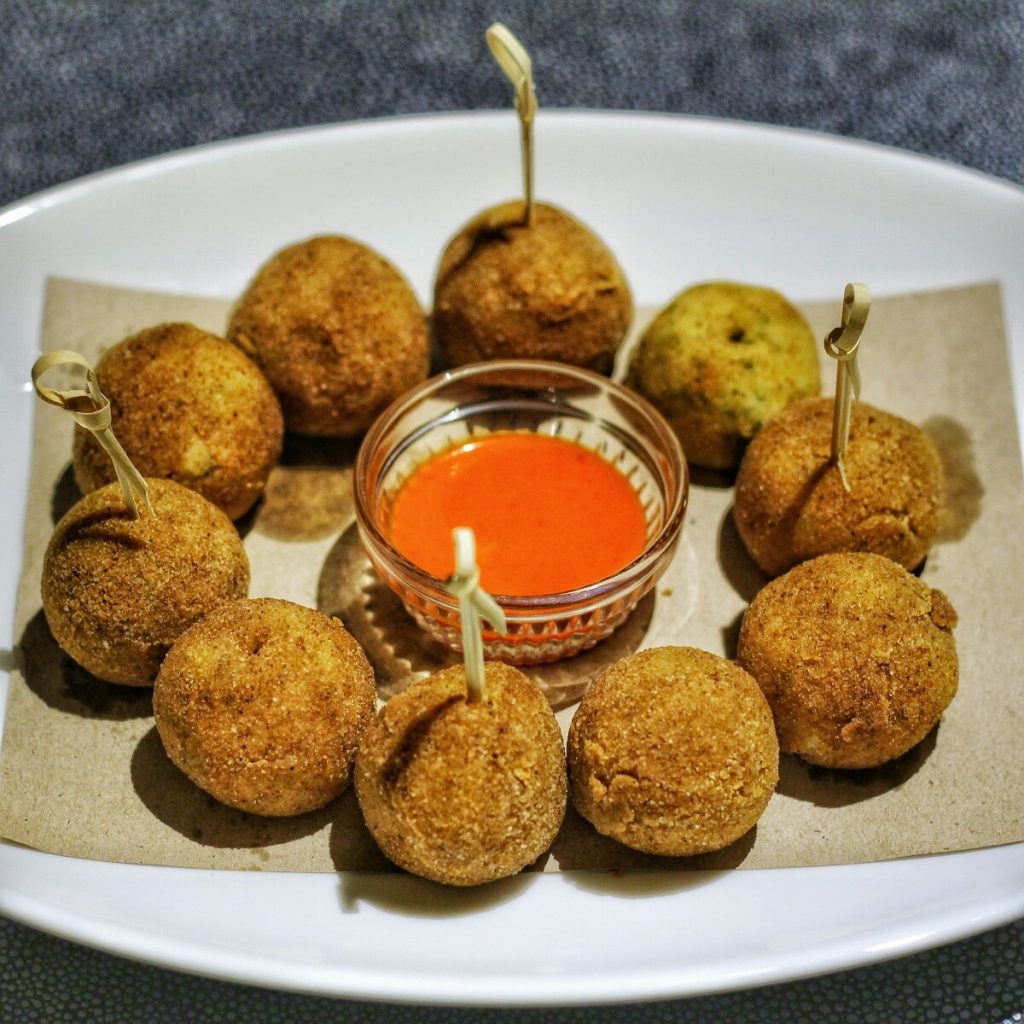 And the dessert I ordered is ice cream. Ice cream served at Blue8 Hotel Mulia so yummy. Homemade ice cream they have consists of 12 variants of flavor and with 70K you can enjoy 3 scoop ice cream with flavor that can be mixed. My favorite flavor is malaga, pistachio and peanut butter, so what's your favorite flavor?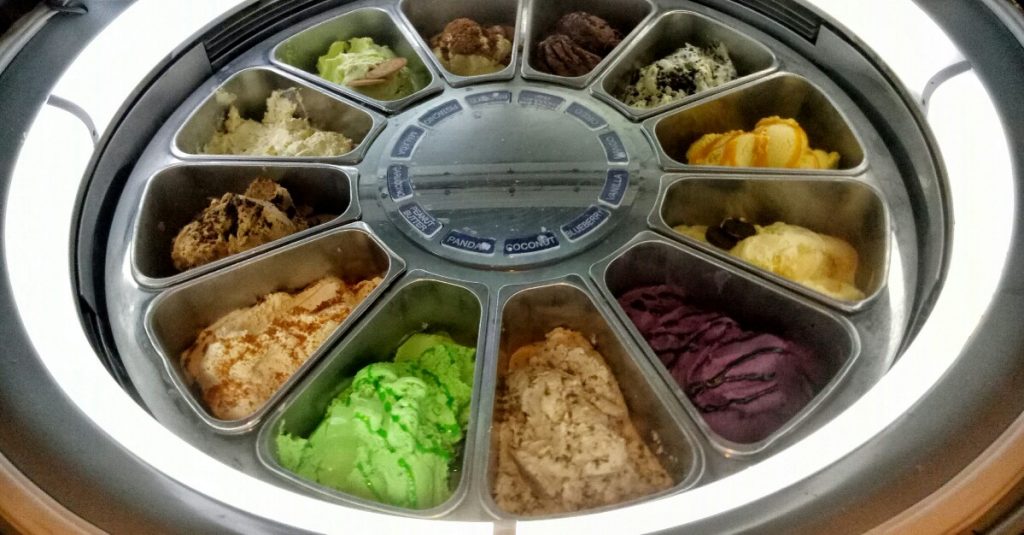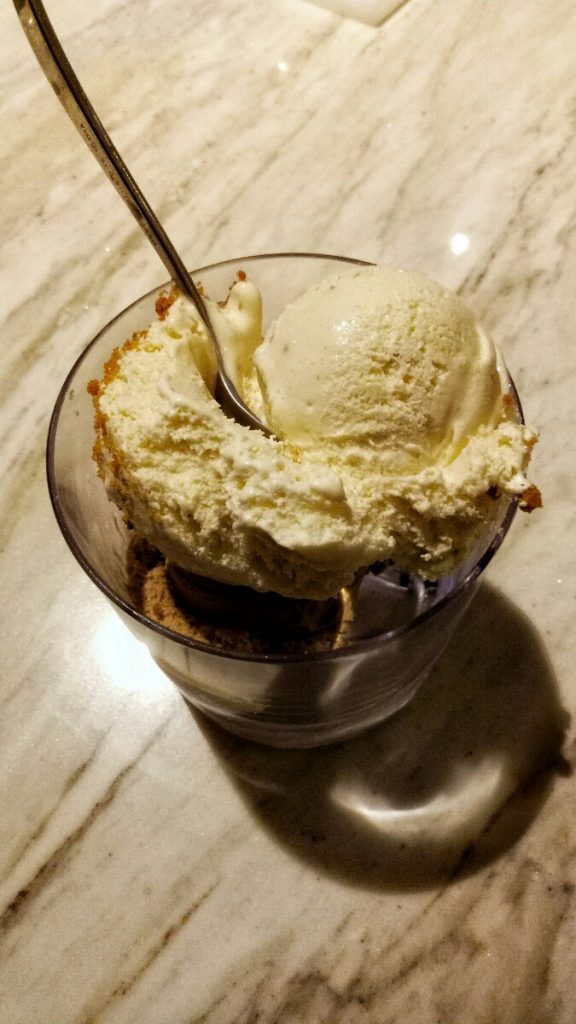 I highly recommend Blue8 Hotel Mulia for you, because in addition to the 5 star service gained you also get a very comfortable place and good food. I bet you will get a very good experience when visiting here. Please comment if you want to share the story here and know the name of the menu that I order lol.
Finally I close my review and don't forget to follow our culinary journey in this blog, Instagram, Youtube and Facebook. Please apologize if there is something missing in writing or menu explanation. We open for critics and comment. See you in another culinary journey with Jajanbeken!
RATING
Taste : Excellent
Service : Excellent
Price :  Average
FACILITIES
Wifi : Yes
Plug : Yes
Dine in : Yes
Outdoor : Yes
Toilet : Yes
Parking: Yes
CONTACT
Address : Jalan Asia Afrika, Senayan, RT.1/RW.3, Gelora, Kota Jakarta Pusat, Daerah Khusus Ibukota Jakarta 10270
Telp :   021 5747777 
Instagram @hotelmulia
INFORMATION
Open hour:  06.00 – 22.30 WIB
Price : Rp500.000 for two people (approx.)
Dresscode : Smart Casual.
MAP