We are very excited to share our short trip at Puncak and staycation at Novus Giri Hotel Puncak. We choose this hotel because of it's quality and beautiful view surrounding. The journey started when we went to Puncak on Monday morning and head to Novus Giri Resort and Spa directly. Well that's a weekday but we prefer to choose Monday just to avoid the crowded at Puncak Bogor on the weekend and we made it!
Less than two hours we arrived at Novus Giri Hotel Puncak. The first impression when we arrived here is the place was so calm, cozy with the thick-set trees surrounded. I felt the freshness air that I never found in Jakarta. Novus Giri Hotel Puncak filled with big trees with a hint of Bali atmosphere and the architecture looks very homey.
And when we enter the lobby, we were welcomed warmly by professional staff here. Then we were escorted to the reception desk to be introduced to all room types that suit our requirement. We chose a Pool suite type room because there is private infinity swimming pool with jacuzzi and directly to a spectacular valley view.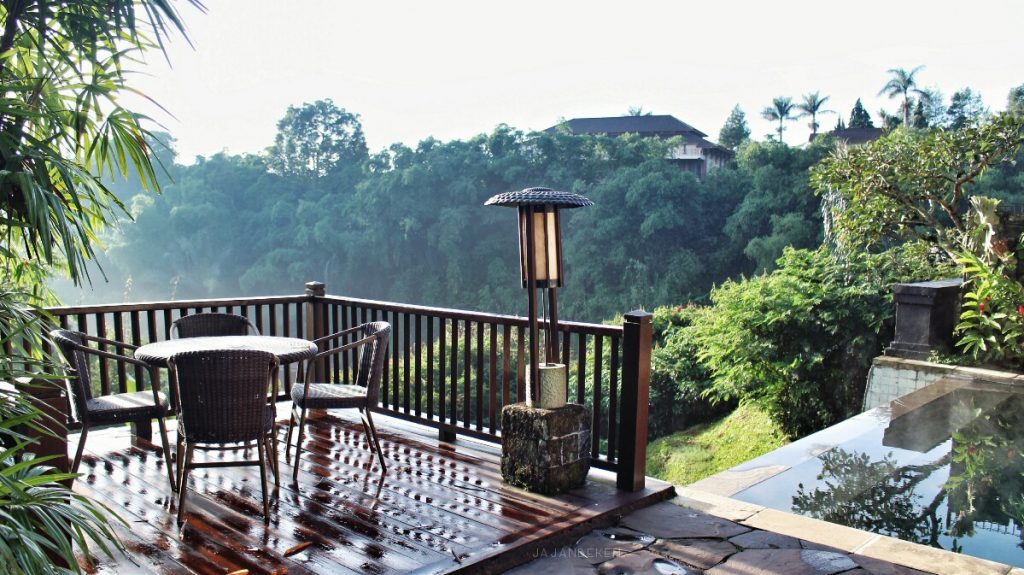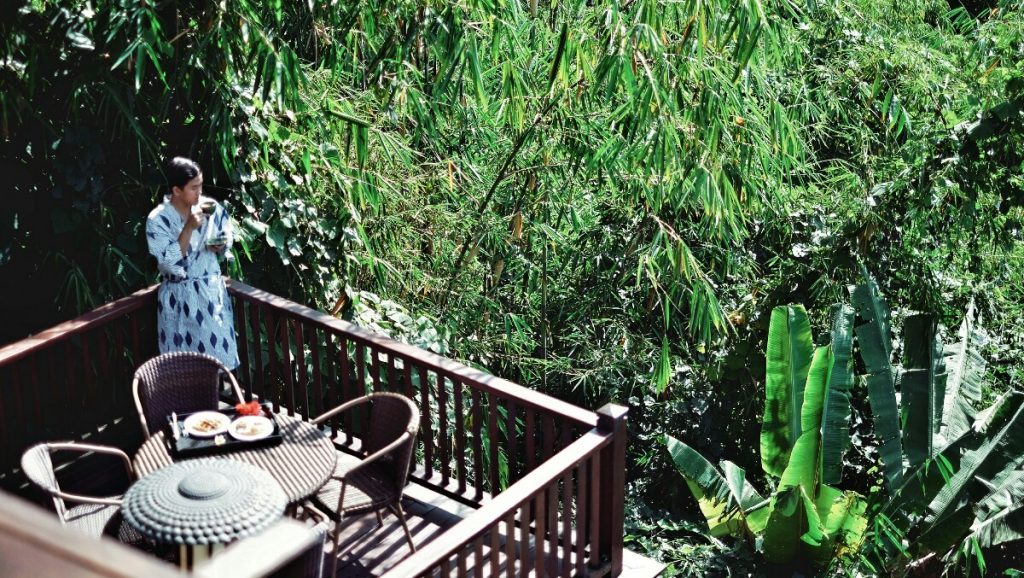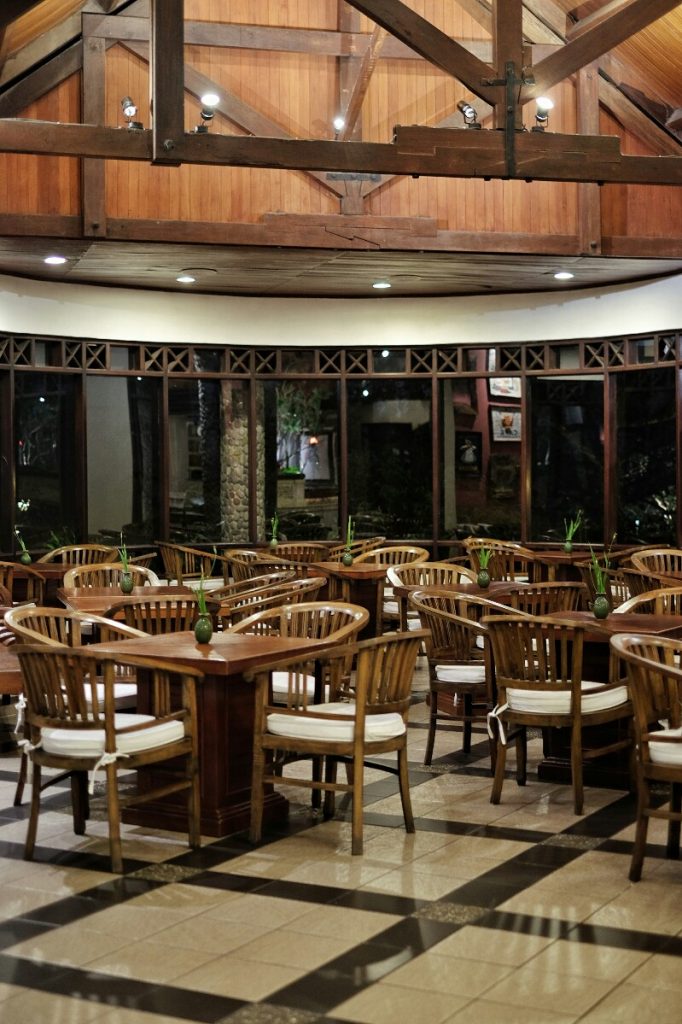 Whats On Surrounding!
After we were checked in at Novus Hotel Puncak we decide to go to some place around here while the weather was bright. Let's see what's interesting here!
Little Venice Kota Bunga Puncak
Not far from Novus Giri Resort and Spa it's about 7.5Km or 19 minutes from Novus Hotel there is family recreation adopt from Venice Italy. Only with IDR 100K you can be picked up by the driver and the car provided by Novus Giri and you know what? I really really like this place. Kota Bunga is a Villa Estate built on 125 Ha area with colorful building and Europe nuance.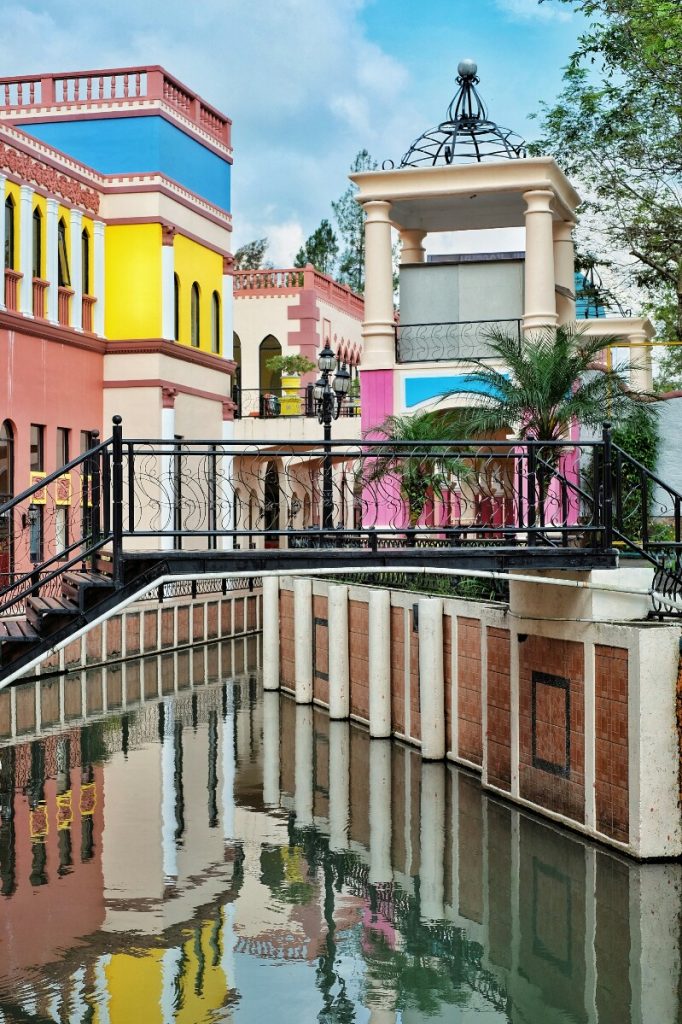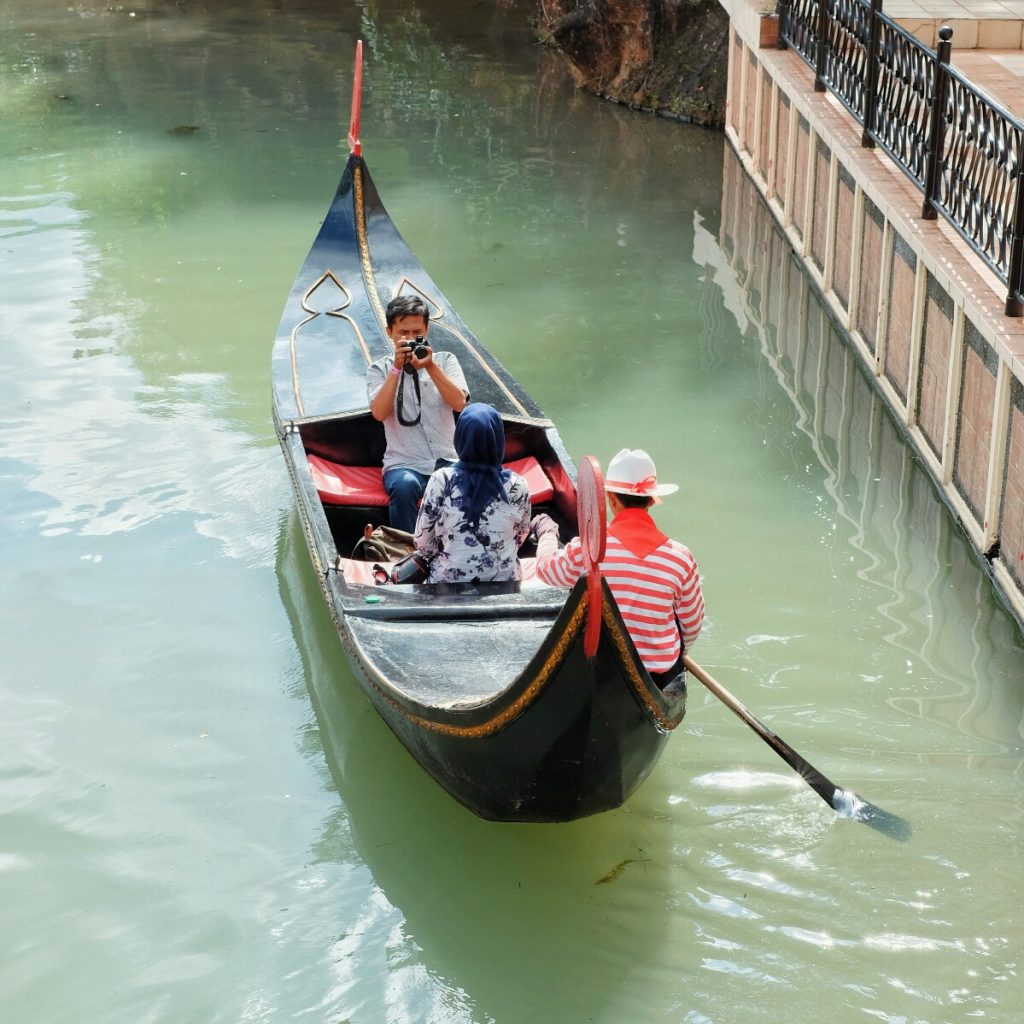 Slightly different from most tourist attraction in Puncak Bogor. This place offers a unique concept, Kota Bunga offers a place with atmosphere and scenery similar to already known Venice River in Italy, this tourist attraction is also called by the name of Little Venice Bogor. And this place is perfect for you who like to take pictures a la out fit of the day.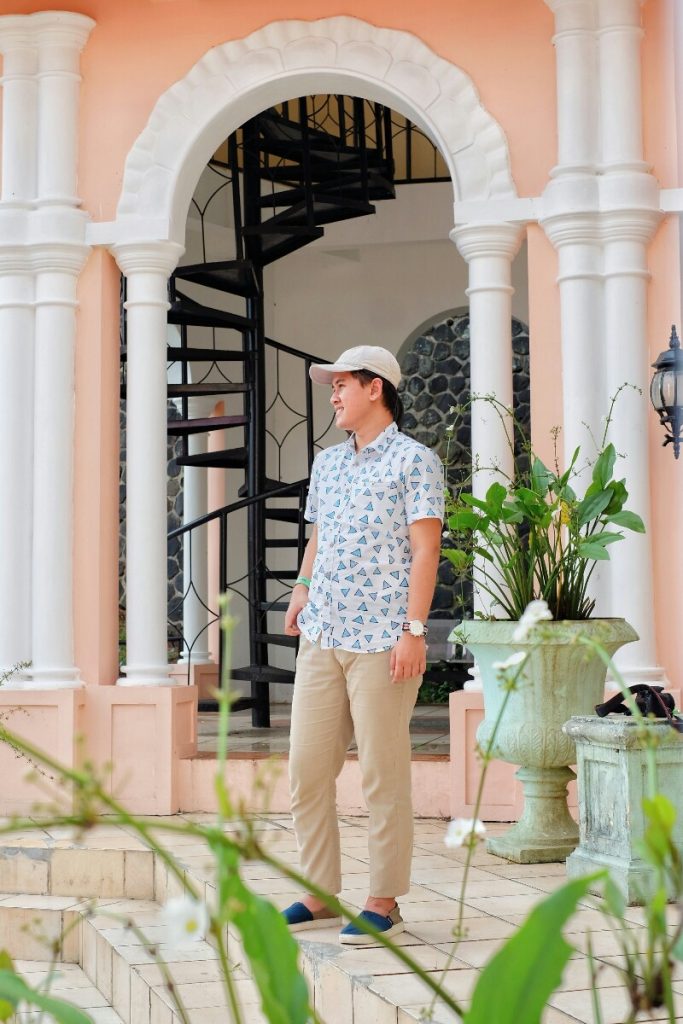 For ticket price per person is IDR 25K, Fun Ticket is IDR 35K per person (admission ticket, mississippi boat and gondola). Ticket price of regular day, For children IDR 20K, For adults IDR 25K. While ticket price for holiday, For children IDR 30K and For adults IDR 40K.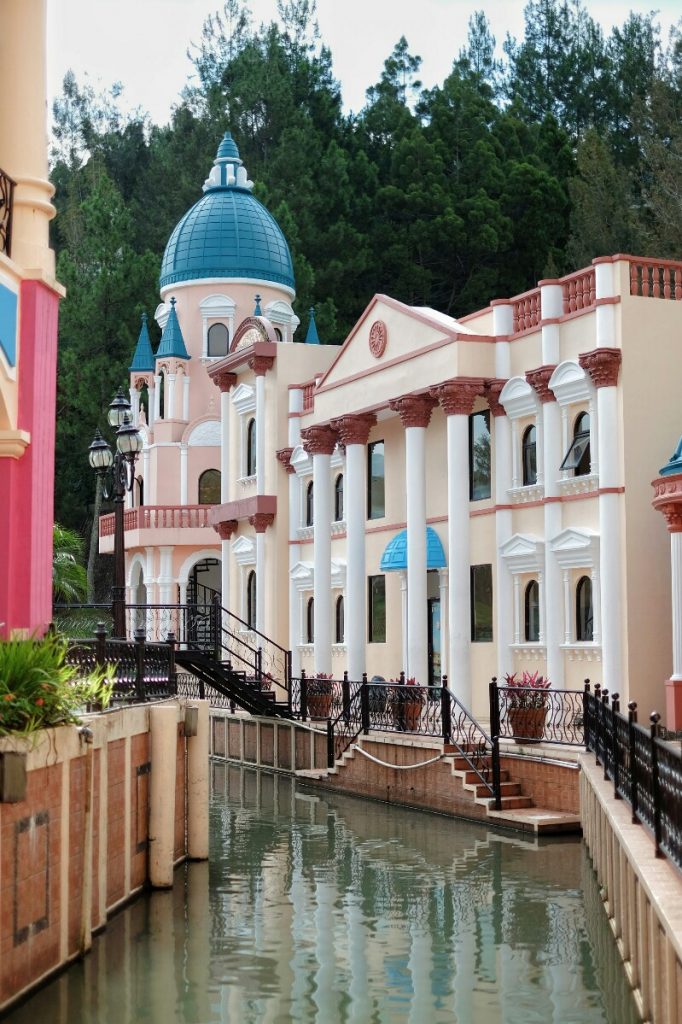 Taman Bunga Nusantara
Our second tourist attraction is Taman Bunga Nusantara, it take 24 minutes from Novus Giri Hotel or about 7.5Km. Again and again I was happy by Novus Giri Hotel Puncak staff recommendation which lead me to this place. Taman Bunga Puncak is perfect for relaxation and leaving frenzied life of falsehood.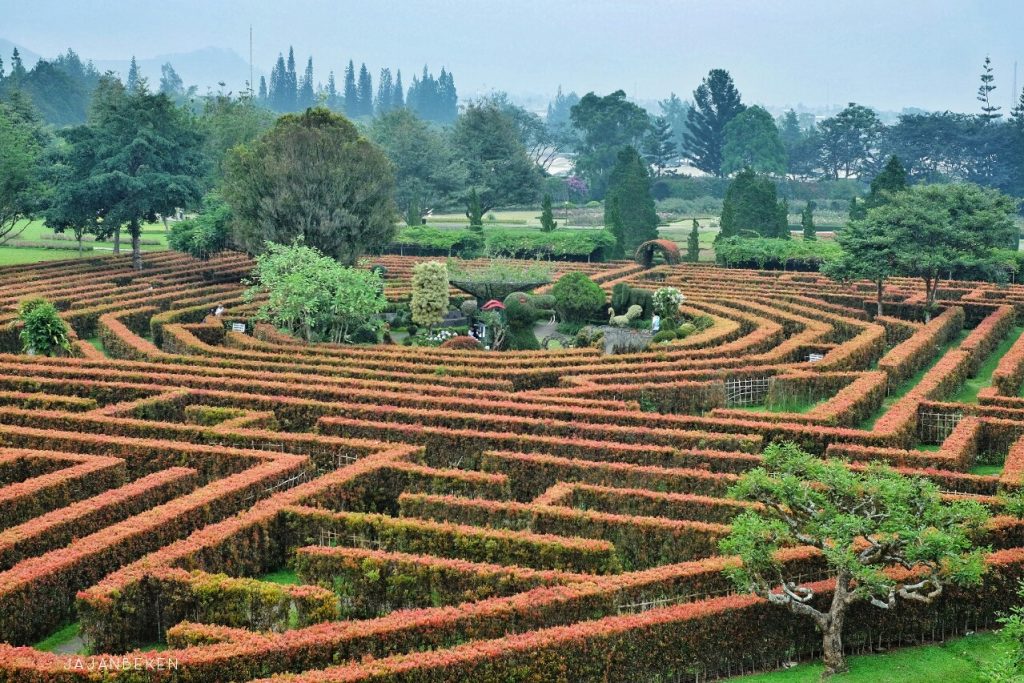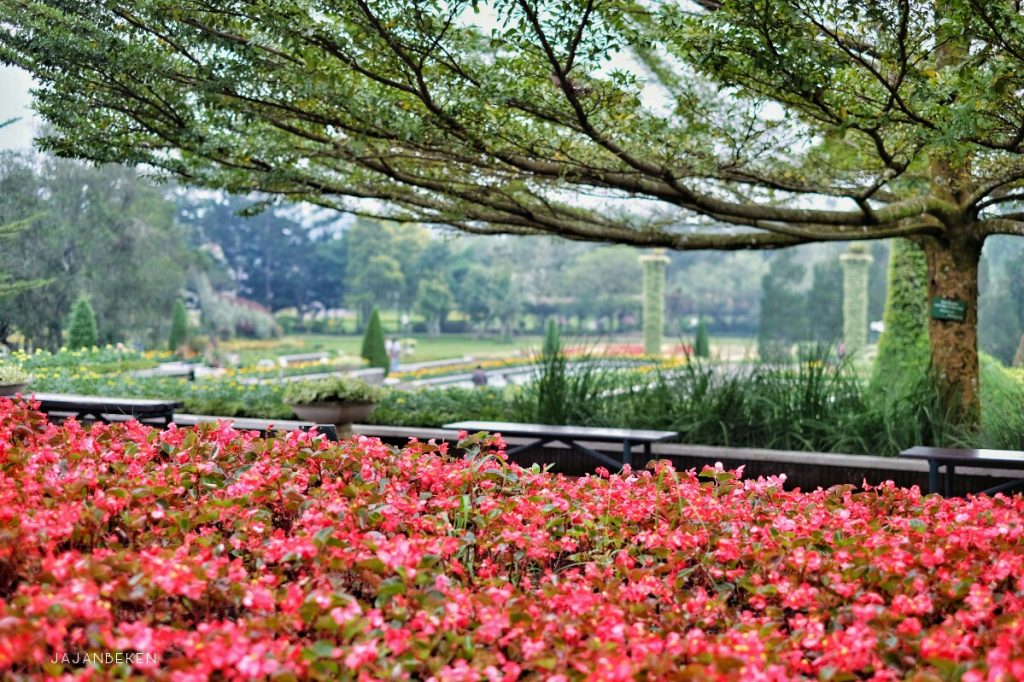 Taman Bunga Nusantara was founded on the initiative of Dani Bustanil Arifin's mother in 1992. Nowadays it is the Chairman of Bunga Nusantara Foundation, and built this garden as an agro-tourism area. And the admission price per person is IDR 40K.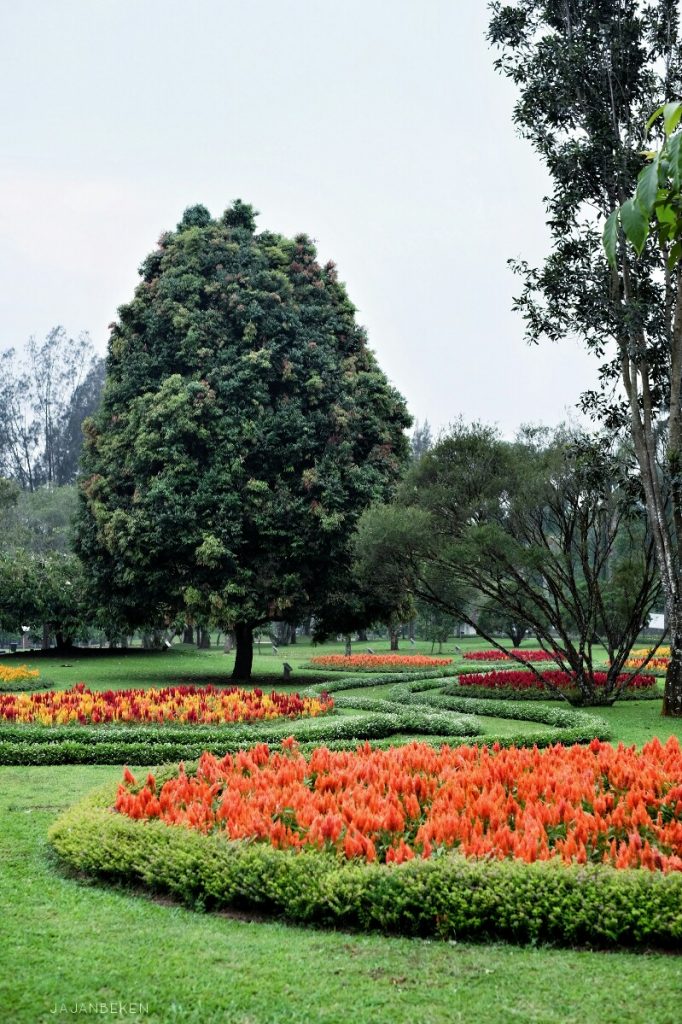 Truly Vacation on Novus Giri Resort and Spa
After a tour around the tourist attraction around this hotel, it's time for us to enjoy all the facilities at Novus Giri Hotel Puncak. Novus Giri is located in the mountainous region near the Indonesian capital of Jakarta that can be reach by car through Toll Jagorawi Bogor. The hotel overlooks the scenery of majestic Mount Gede, with rising volcanic peaks, large tea plantations and rugged blue mountainous landscapes on 3.8 hectares of land.
The 111 rooms and suites are built from natural stone, marble, and wood from west Java. Novus Giri Resort & Spa is subdued yet aesthetically pleasing. From the moment we enter the lobby, rough natural wood and stone in vaulted architectural style.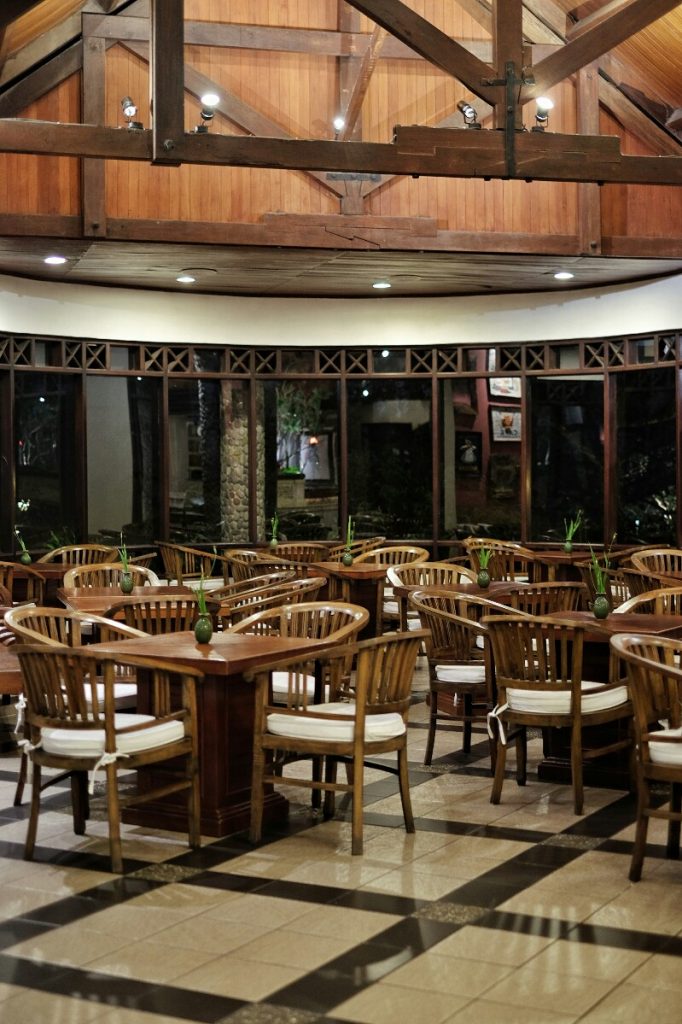 Novus Hotel Puncak Facilities
Novus Giri Resort & Spa will spoil you with various facilities that they have. Among other things the facility is Spa Treatment, The Game Room, Swimming Pool, Art Gallery, Rabbit Villege and Kids Club. And all the facilities here you can see clearly with click here.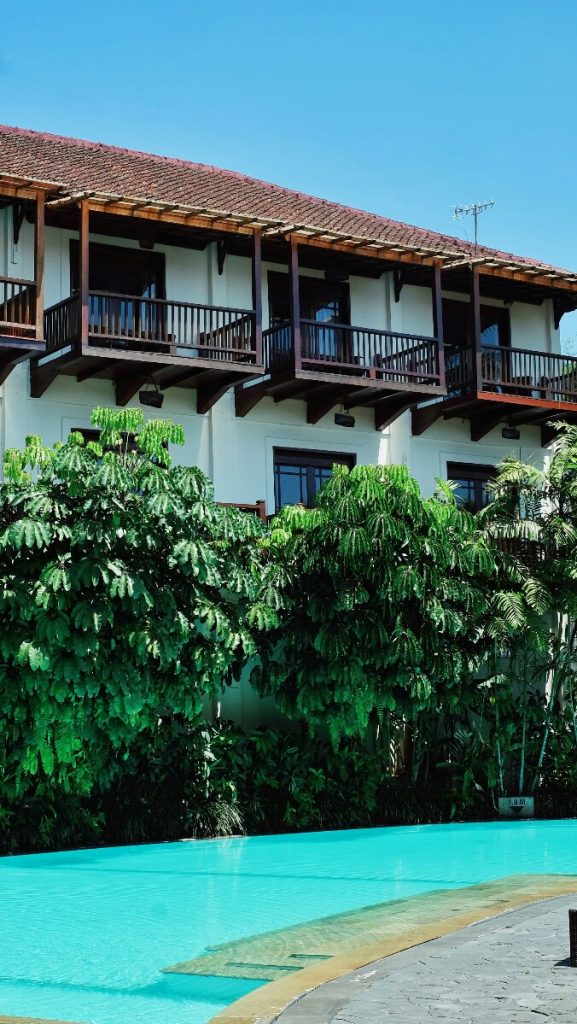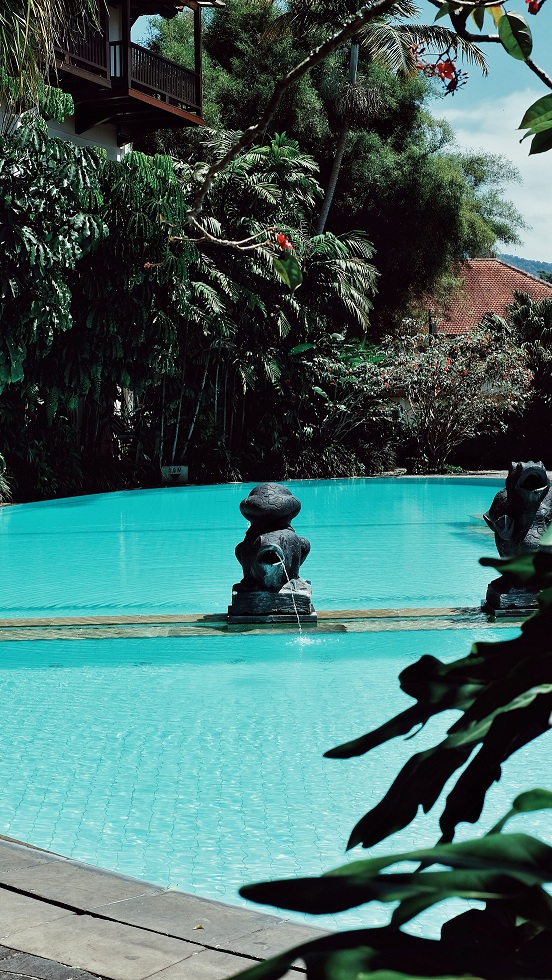 Rabbit Village
All the guest here can visit Rabbit Village anytime around 9 AM to 3 PM. Here we can play with a cute furry bunny at Rabbit Village, where we can also learn about the variety of rabbits and feeding them.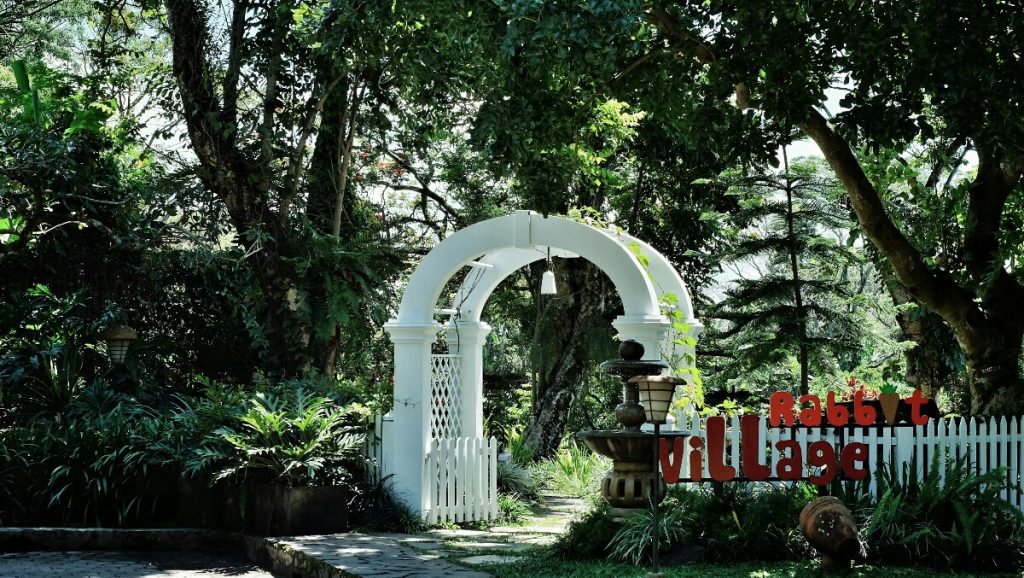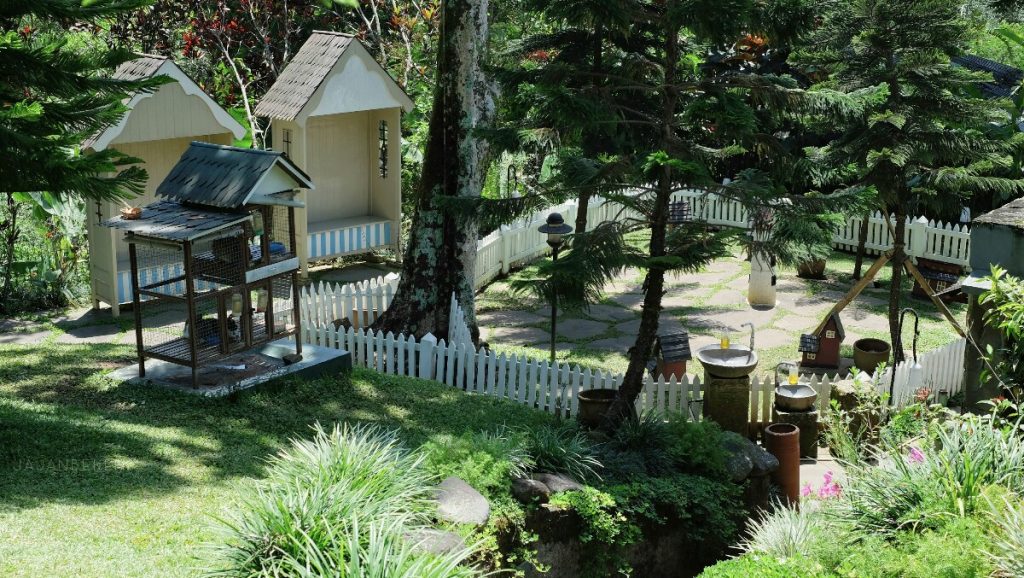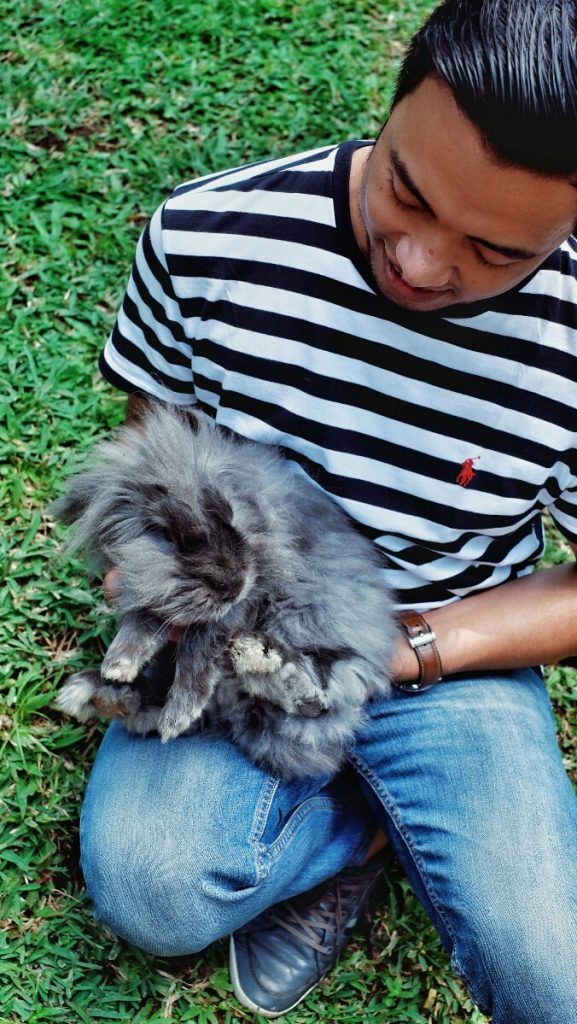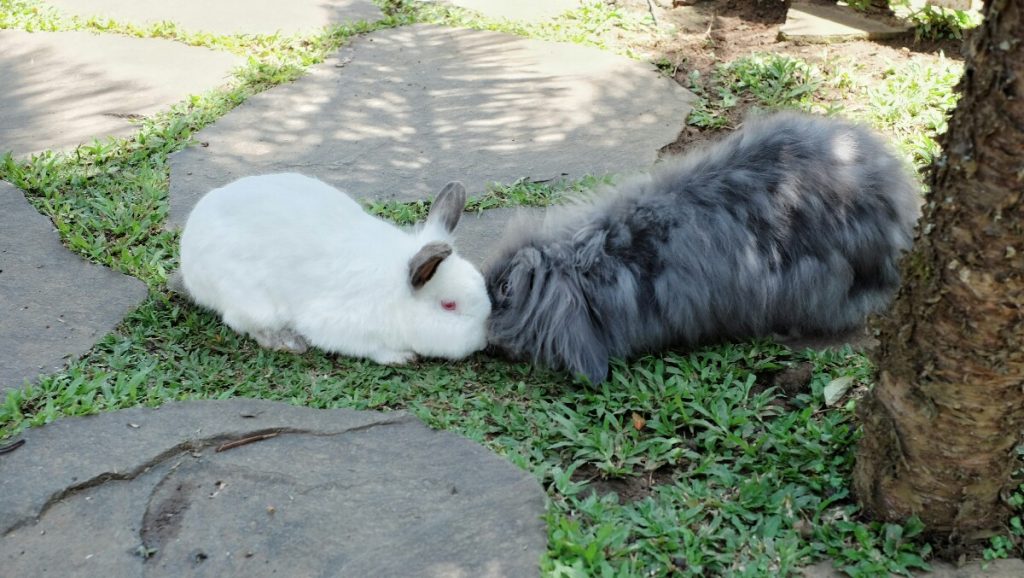 Novus Giri Hotel Puncak have 9 types room like a Superior Room, Deluxe Garden Room, Deluxe Pool View Room, Premiere Room, Premiere Garden, Garden View Suite, Valley Suite, Pool Suite, Grand Pool Suite and the last Duplex Pool Suite. And to find out more about all the room types at Novus Giri click here.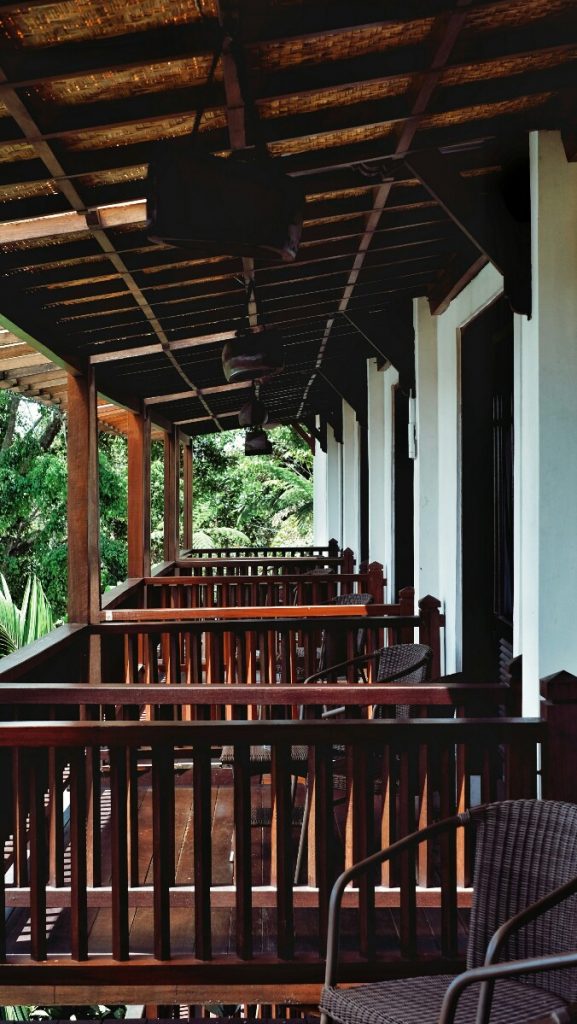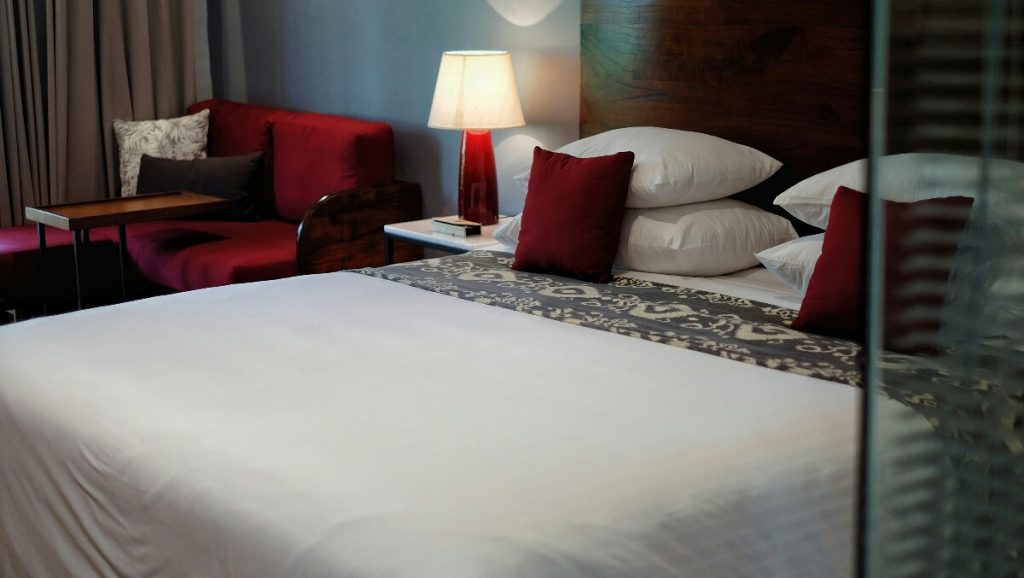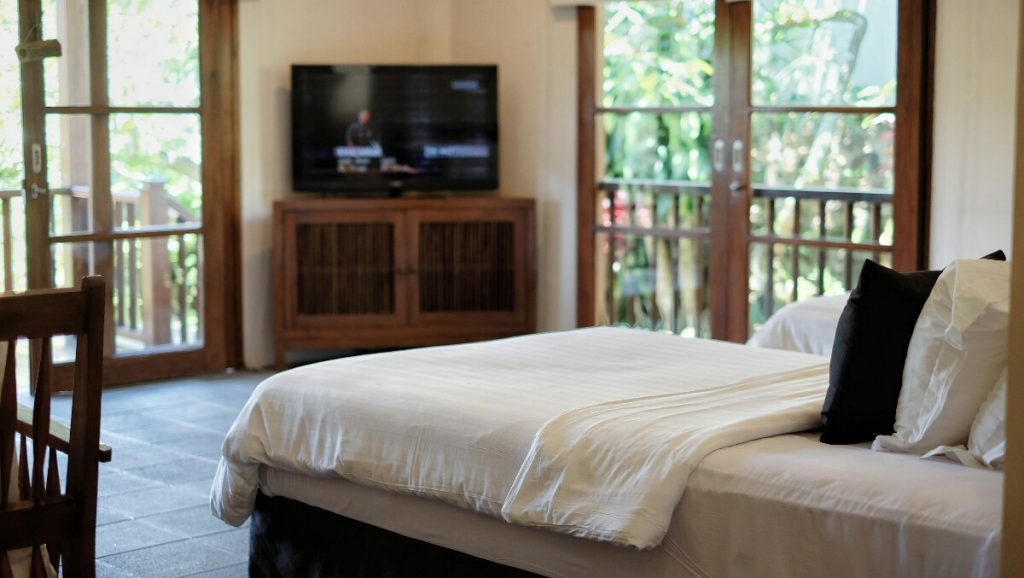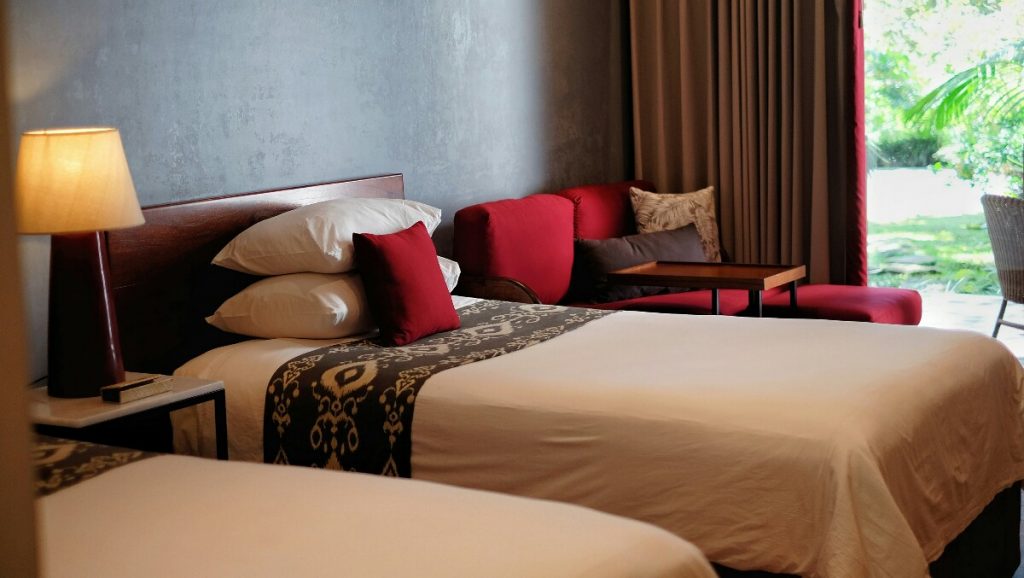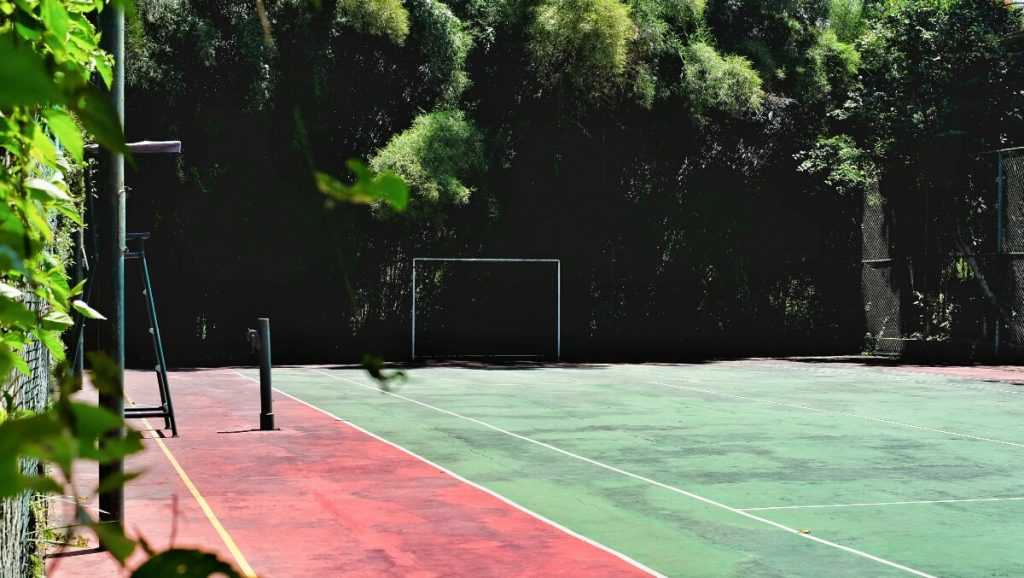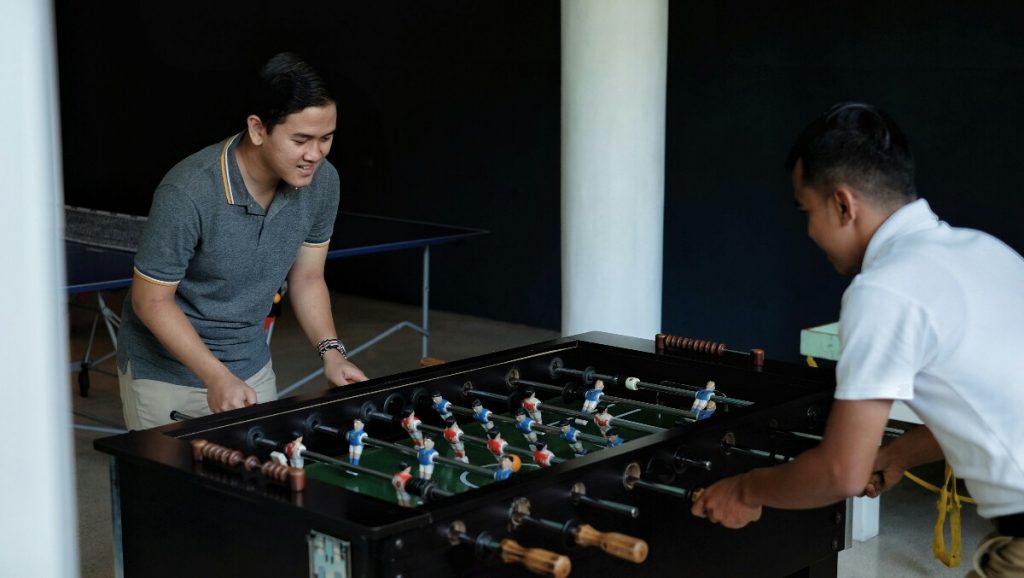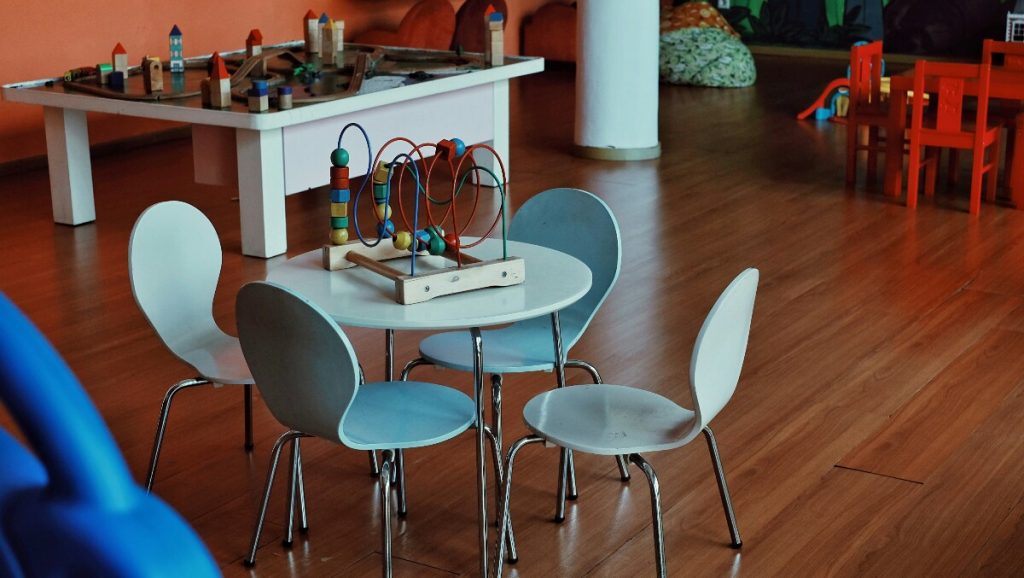 Bamboo Restaurant at Novus Giri Hotel
Bamboo restaurant offering delicious food ranging from breakfast, lunch to dinner. All the waiters here are also very friendly, and they will recommend to you what menus you should try. Bamboo restaurant at Novus Giri Resort and Spa concept is like a terrace overlooking the mountain, this will make you have a great meal time.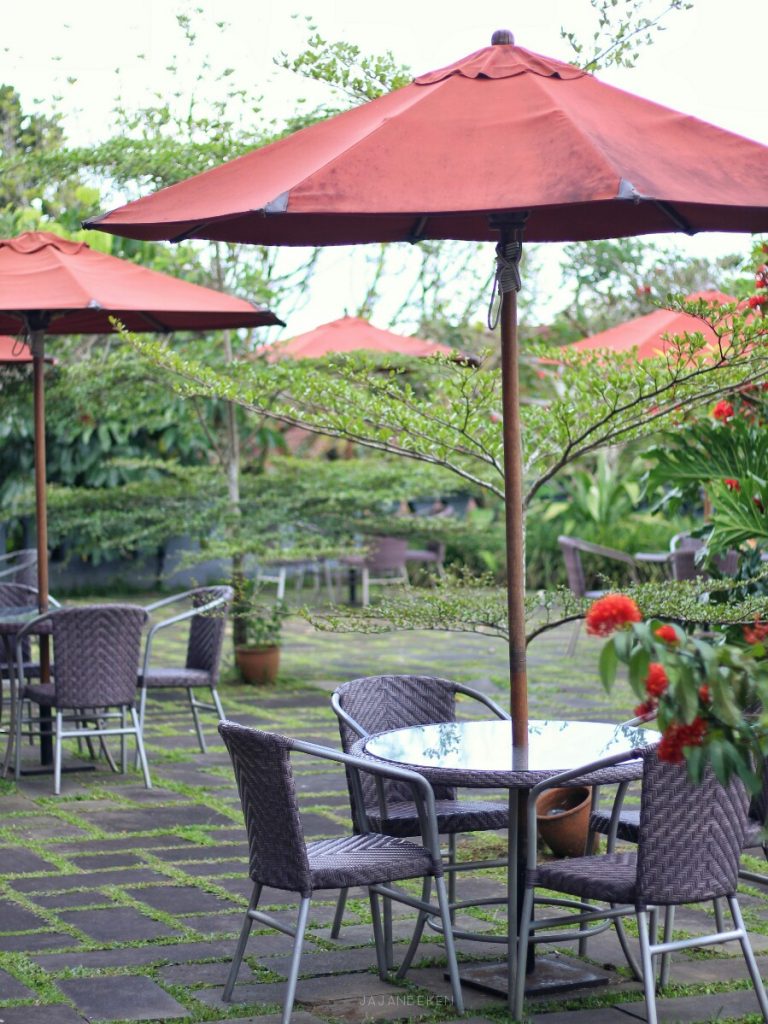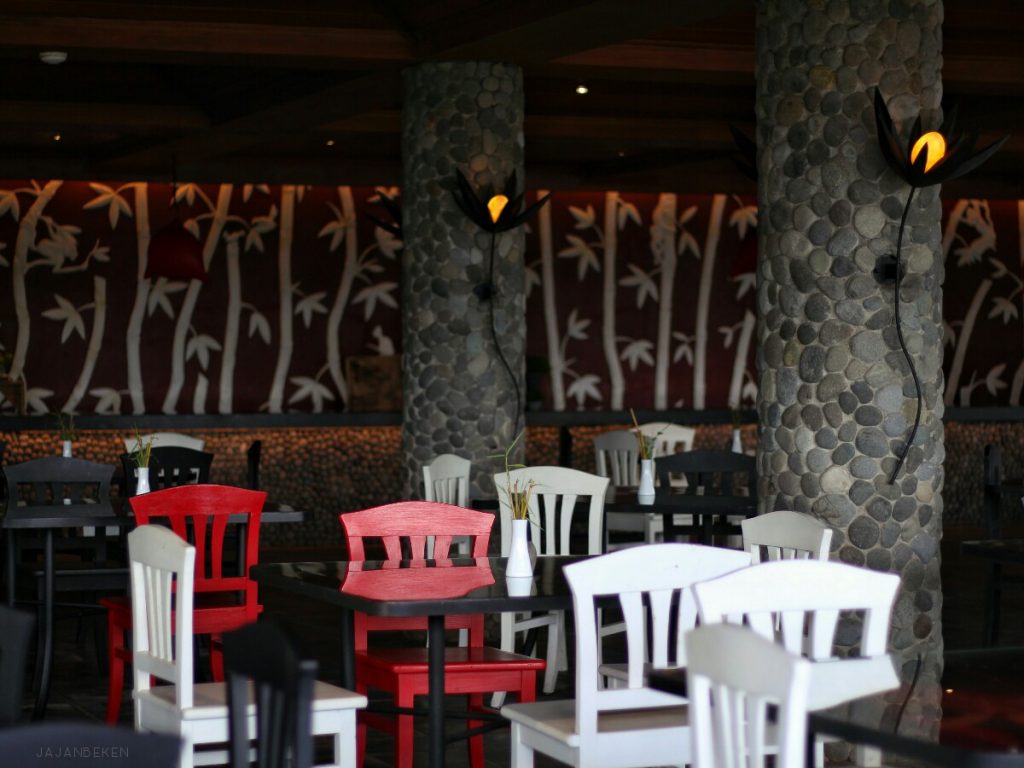 For all the food here is good indeed, all the food here are cook by professional chef. So none of the menus disappoint me. At least if you are in Puncak Bogor and do not stay here, you should come and try this restaurant.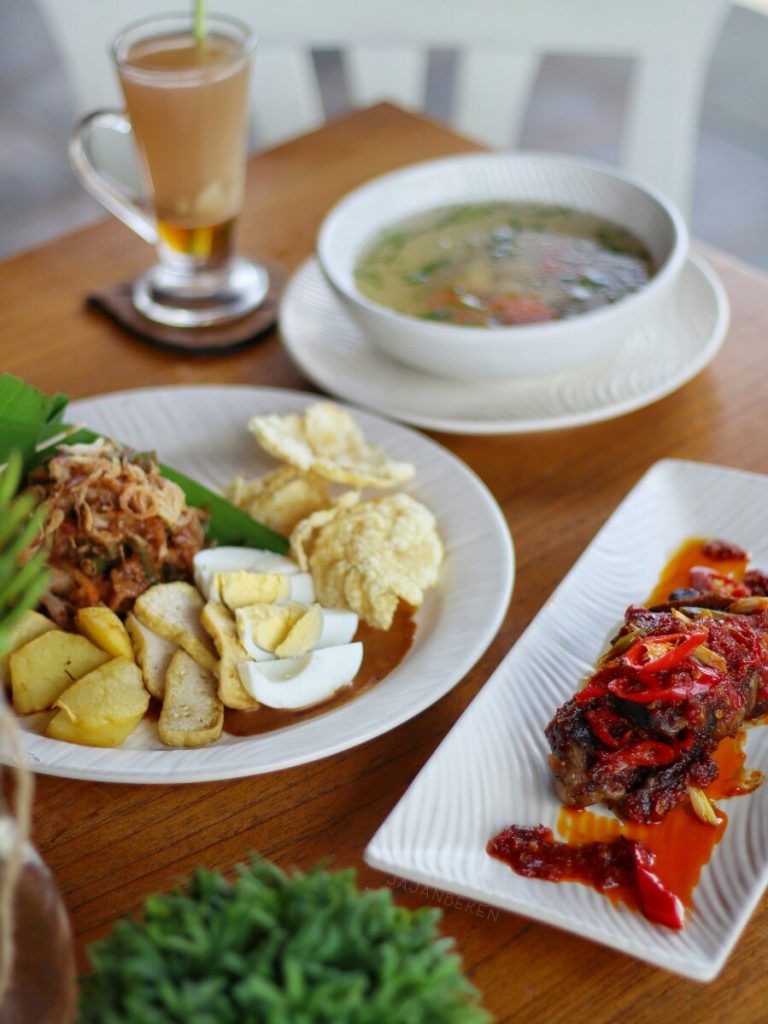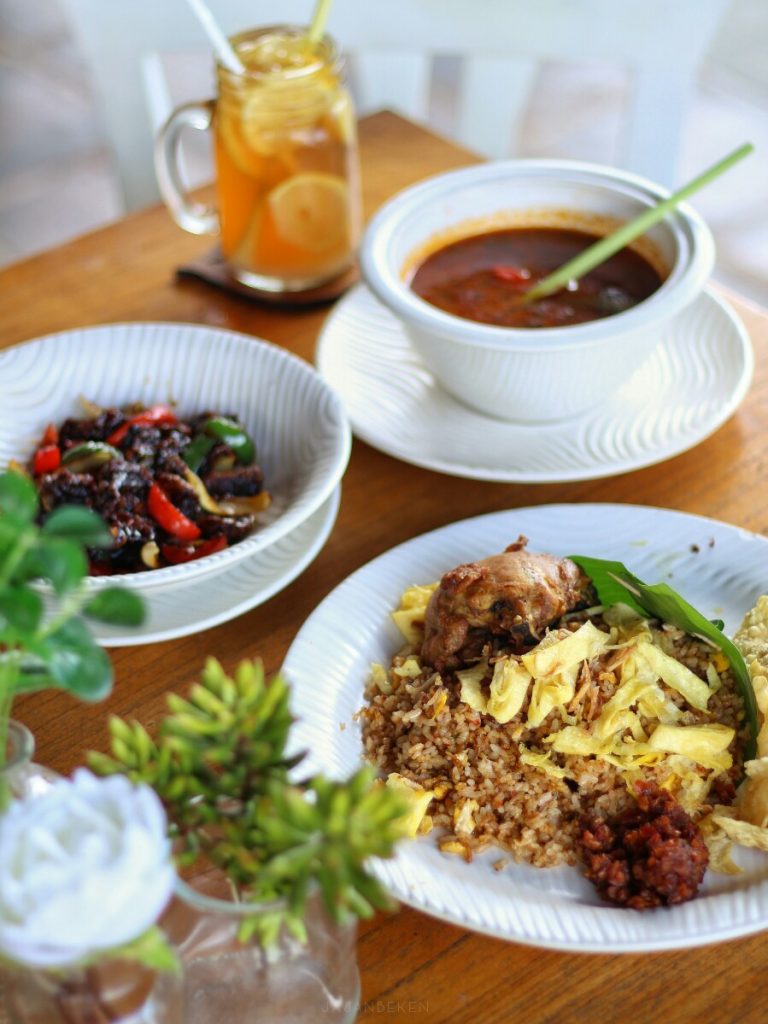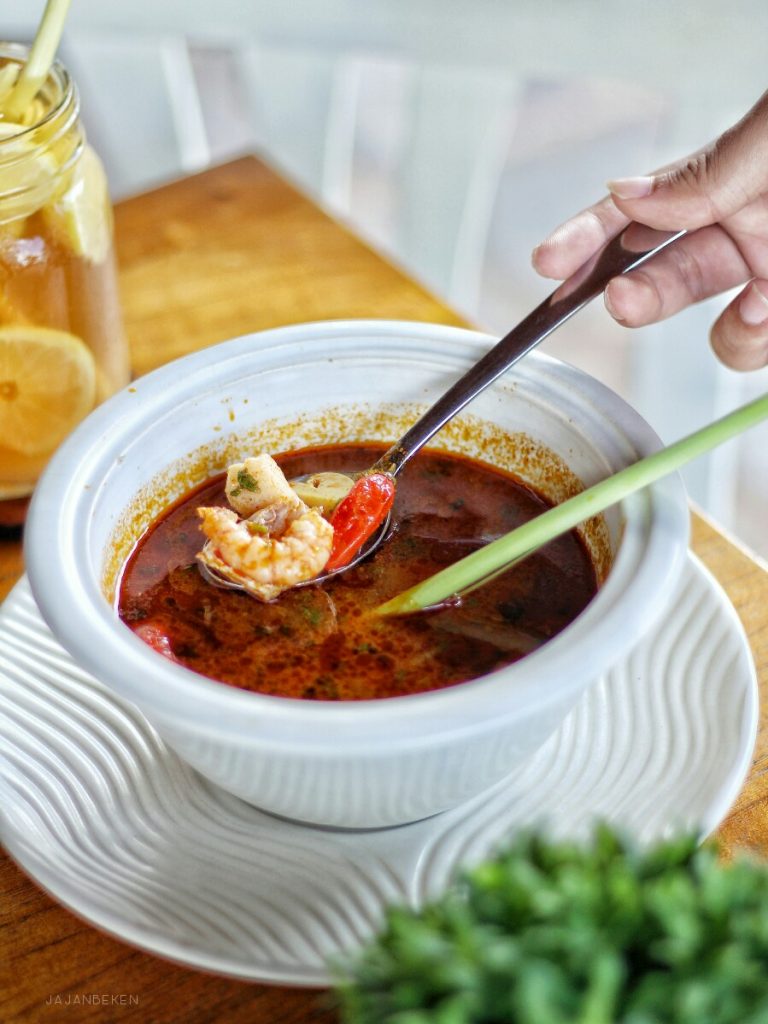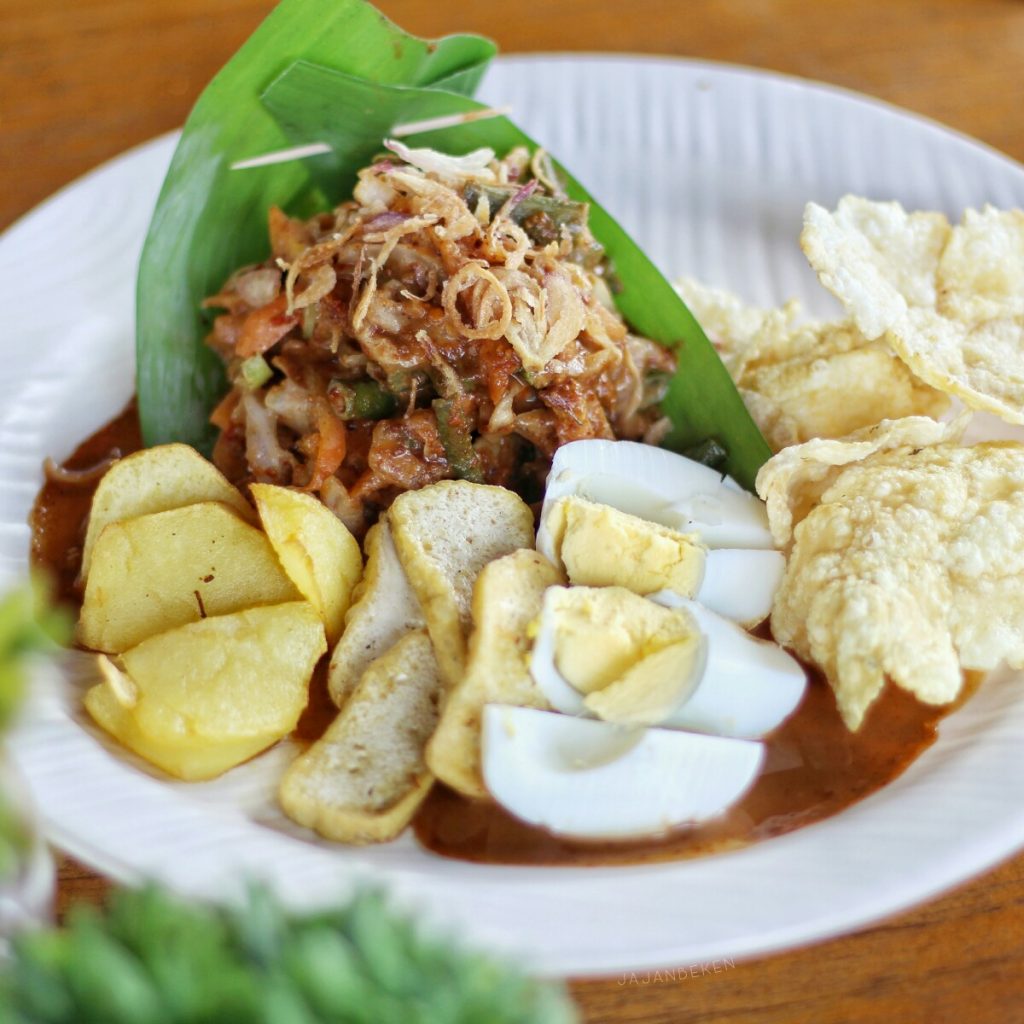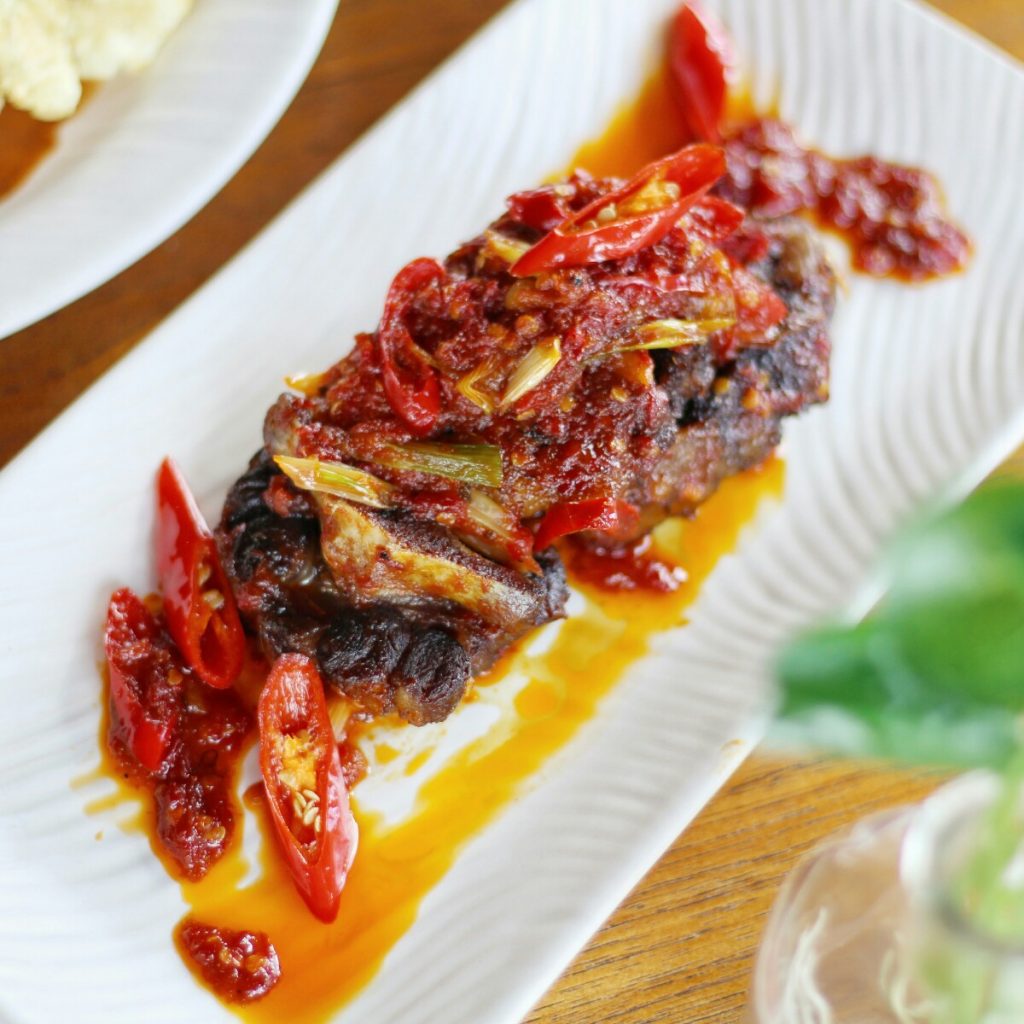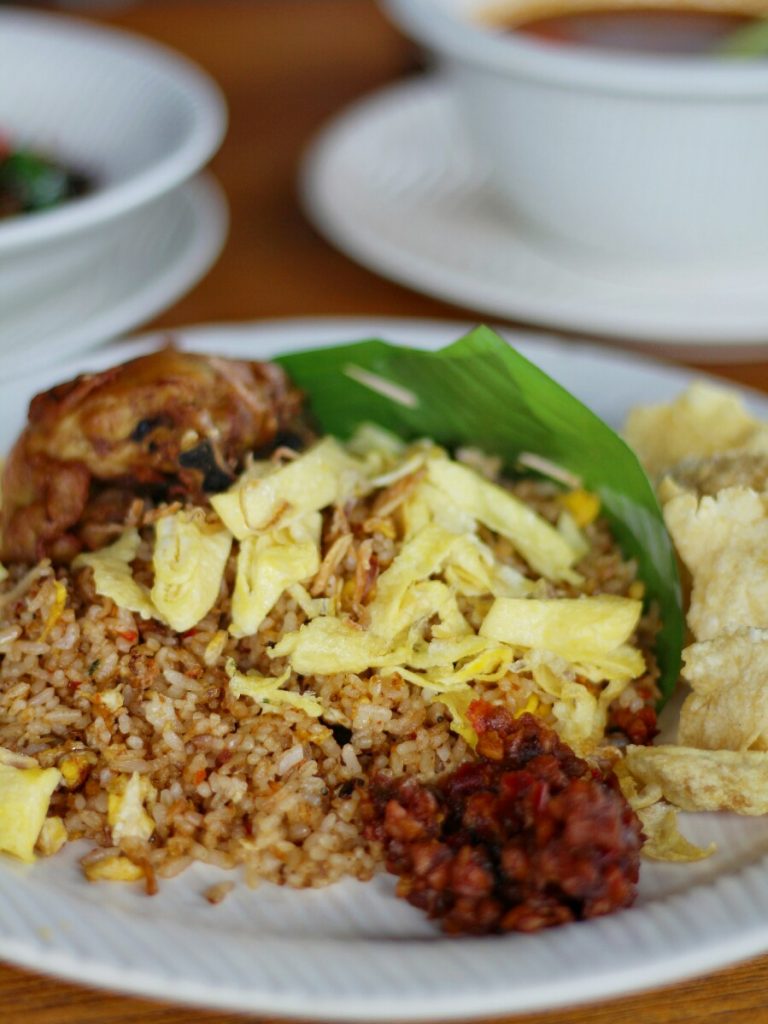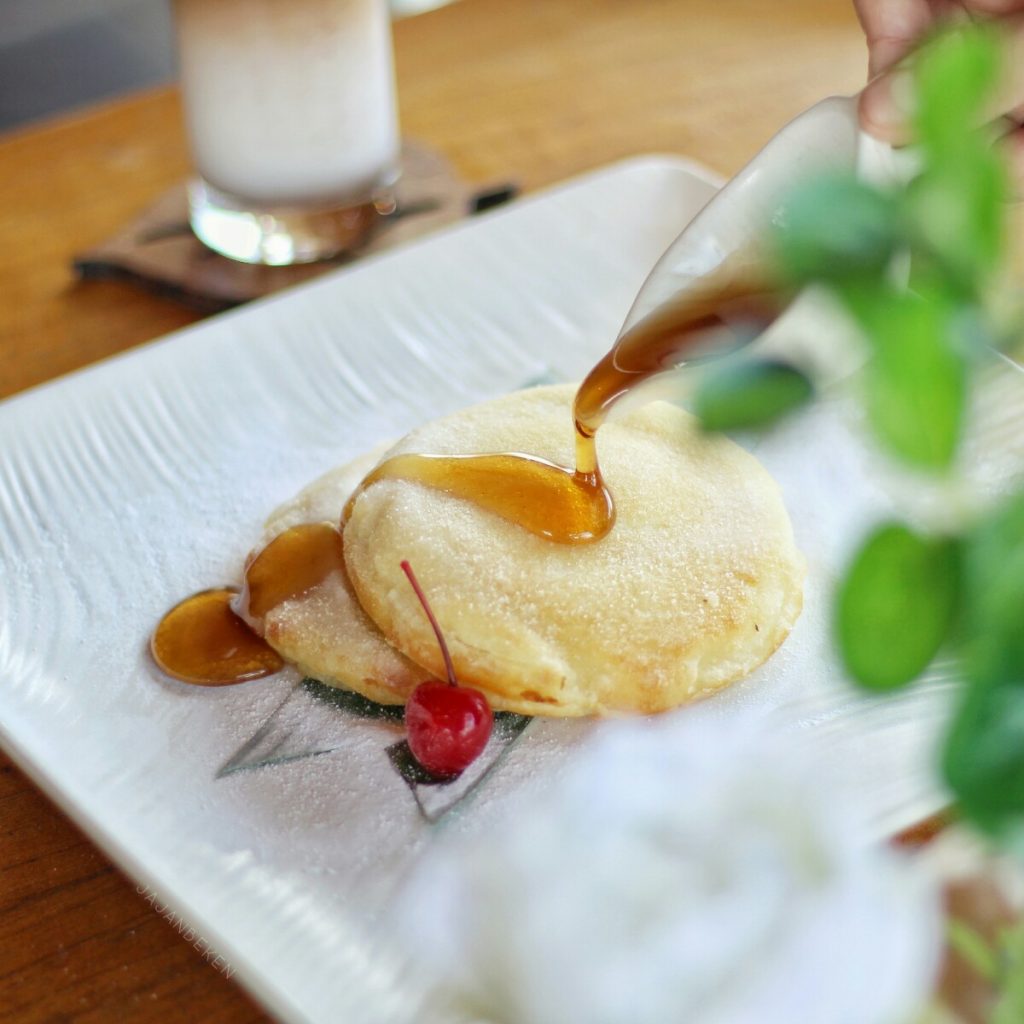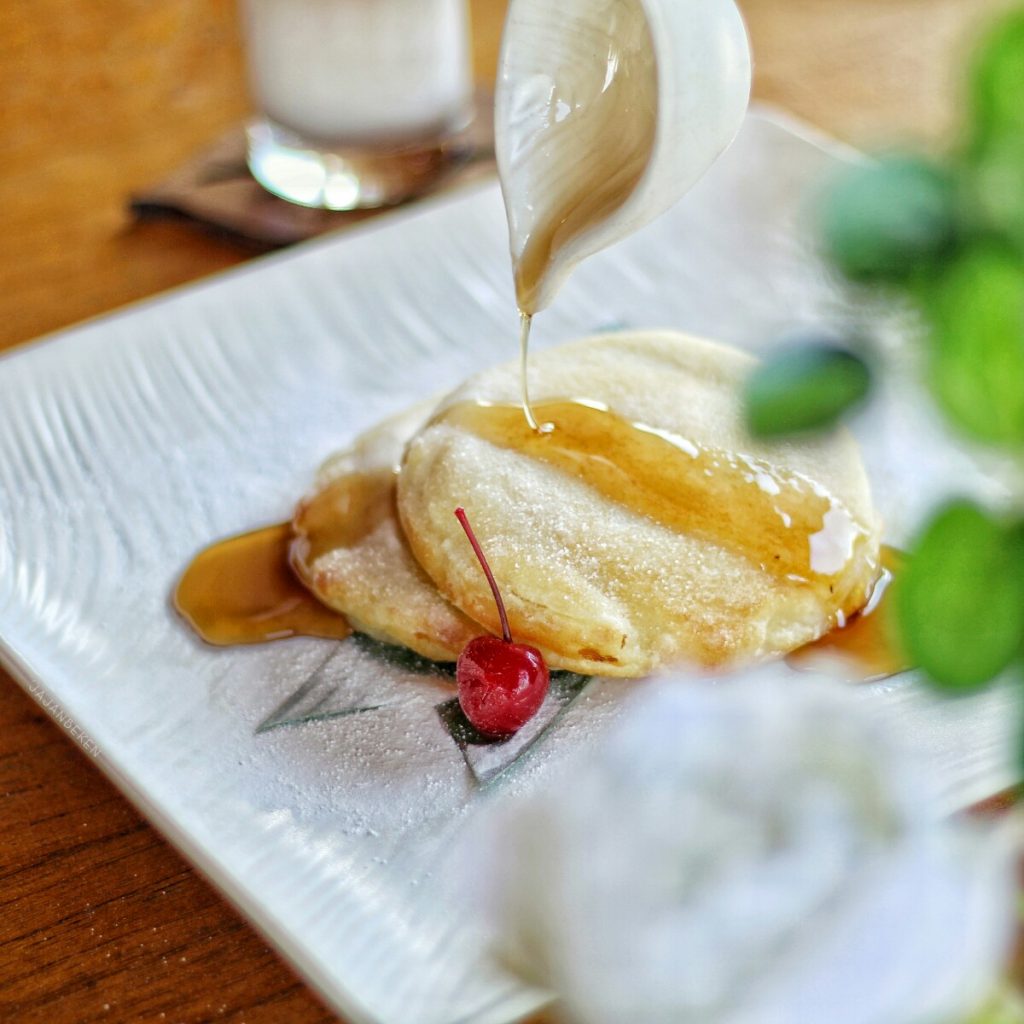 What Inside The Room
Even though the hotel has been standing since 25 years ago but the structure of the building not outdated not too mention the interior feel modern and in a few type you can find a minimalist modern room design. And our room was also clean, fragrant and so neat. Here is the facilities aside  private pool  which is quite large overlooking the valley:
Wifi
Infinity Swimming Pool with Jacuzzi
Private Terrace with sunbed staking
40'' LCD Flat Screen TV with TV cable
Living Room Area
Telephone
Snack bar
Safe Deposit
Refrigerator
Hair Dryer
Writing Desk
Bluetooth Stereo System
Mini Bar
Coffee Brewing Kit with Dolce Gusto
Electric water kettle
Shower and Bathtub
Bathrobe like Kimono
Hot & Cold Water
Slippers and Toiletries
Swimming towel
Outdoor shower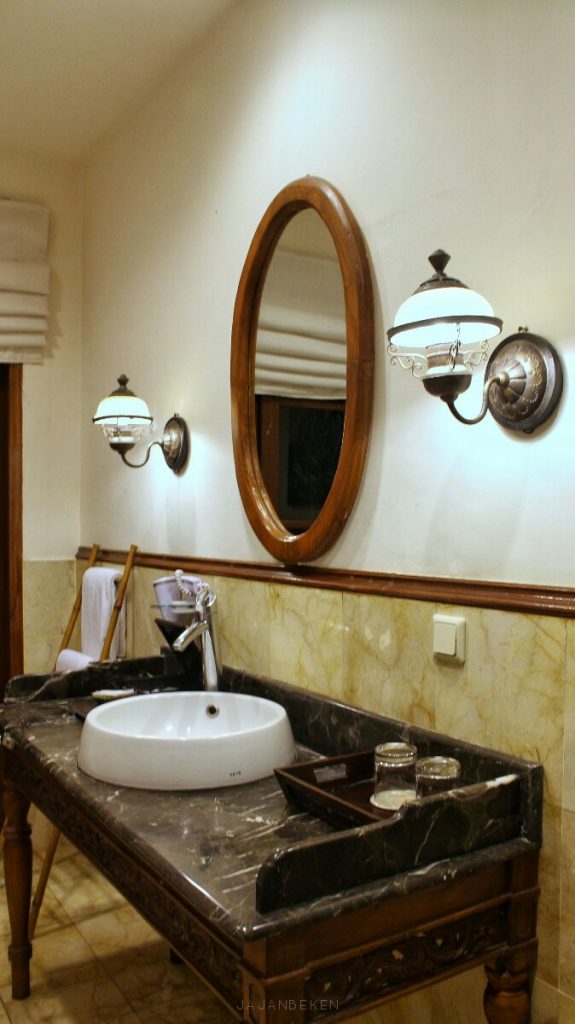 The bathroom is also very spacious although there is a bathtub. The toiletries are also very complete. What I like is the soap and shampoo they serve, very fragrant and the aroma is very relaxing.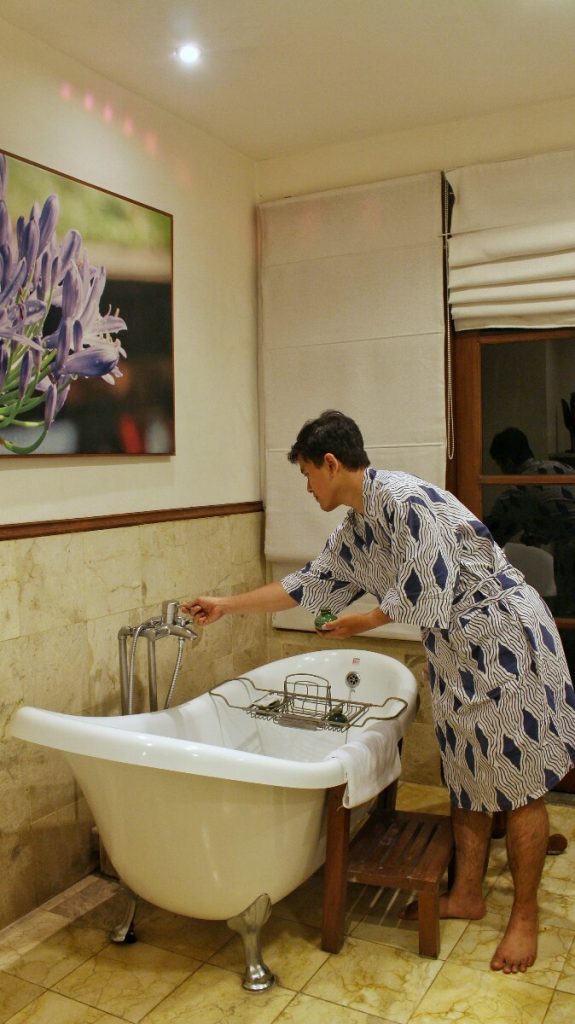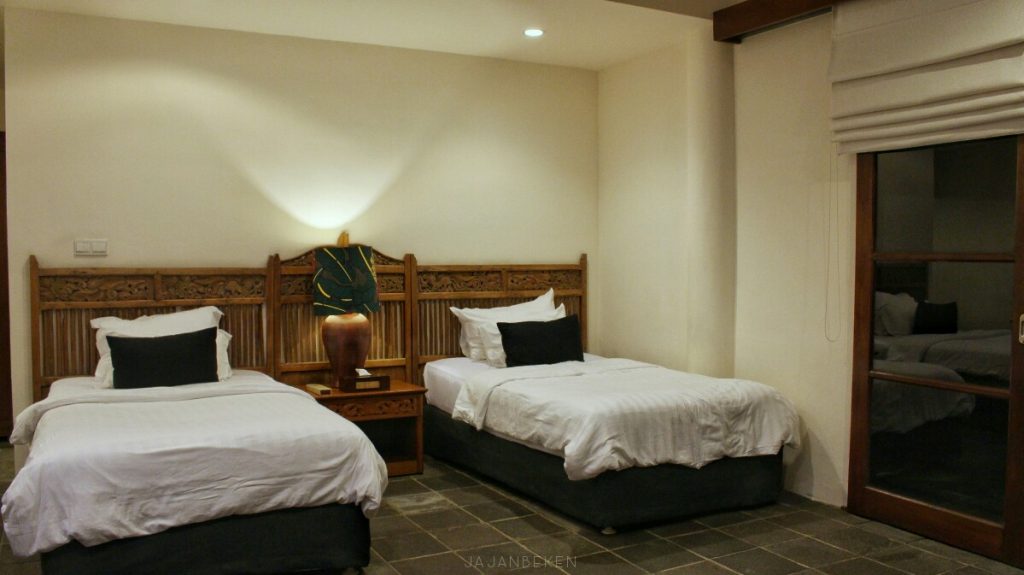 Especially in the main room is very spacious.  Oh yes, although there is no cooling like AC but it's still comfortable due to cool air surrounded and you will pull the blankets during on the bed.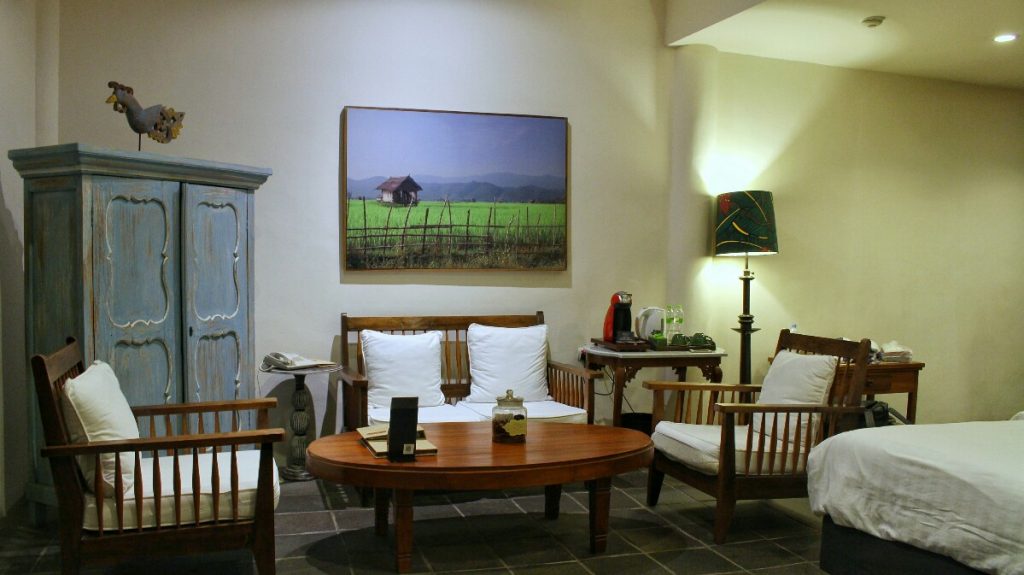 When the morning come, Oh God! I awe at this place. When I opened the curtains and windows I see the sun rising perfectly behind the mountain and the pool covered by the steam. Song of birds, crickets noises and gurgling water make it more dramatic moment at that time! And now I miss with Novus Giri Resort & Spa.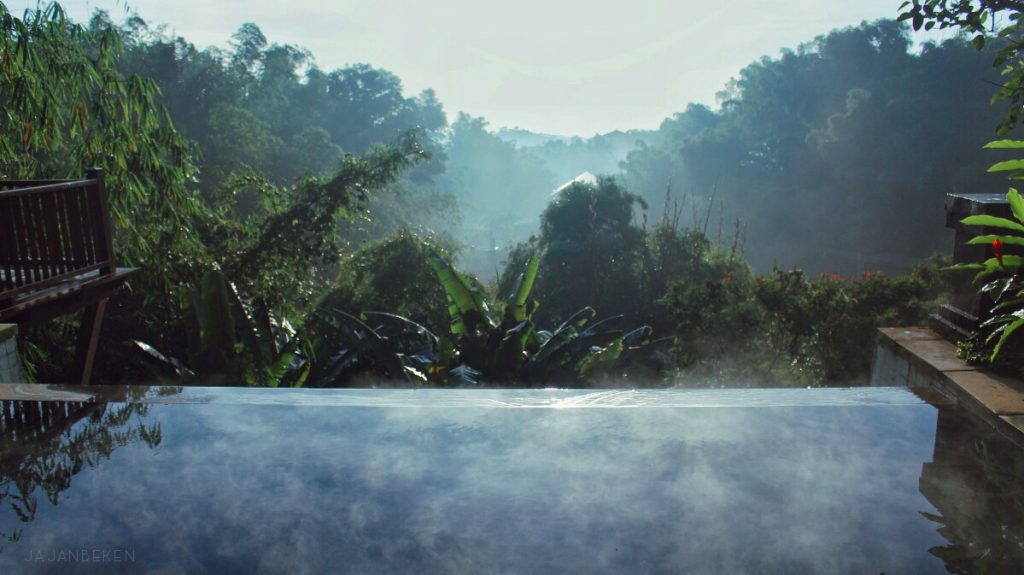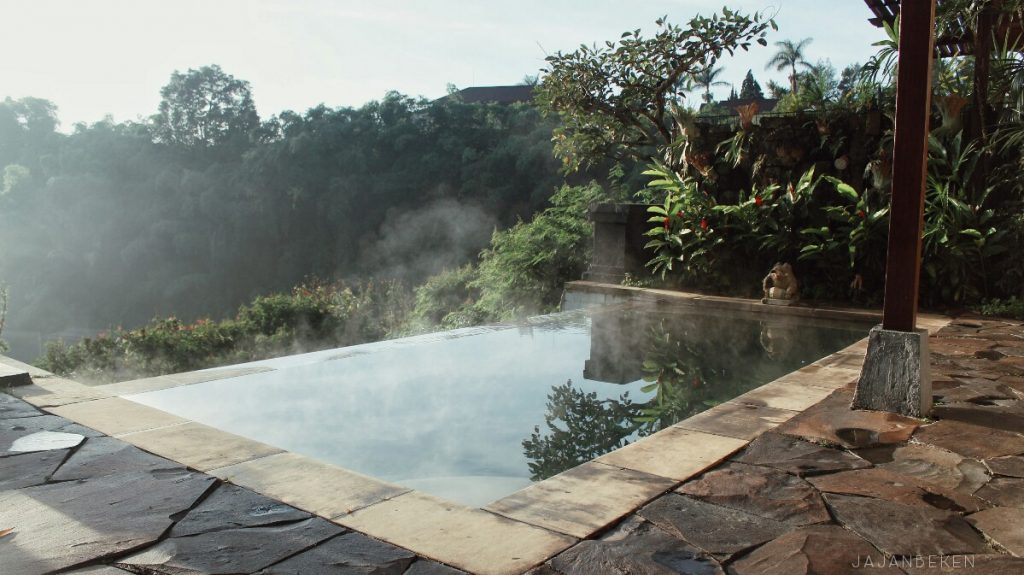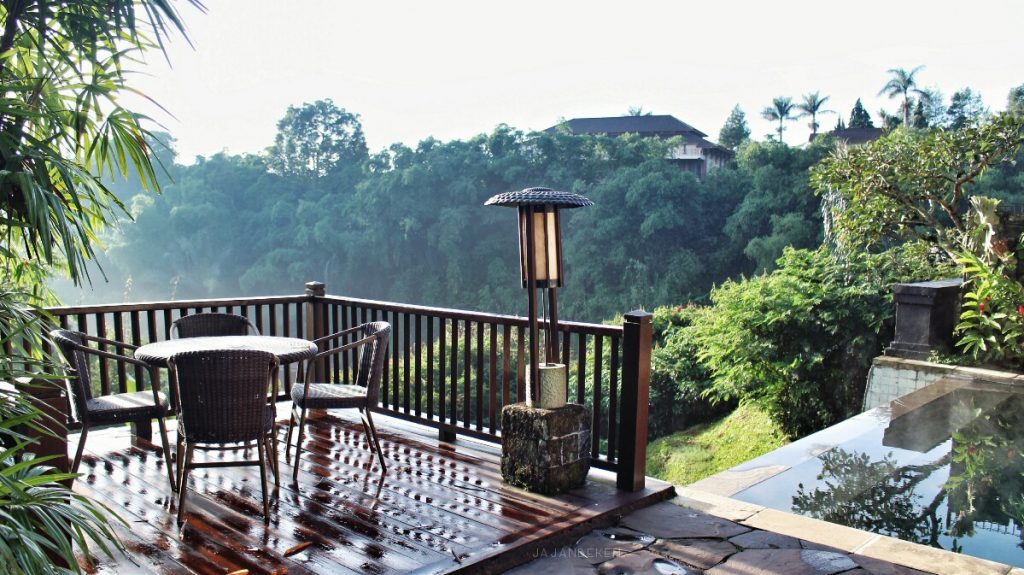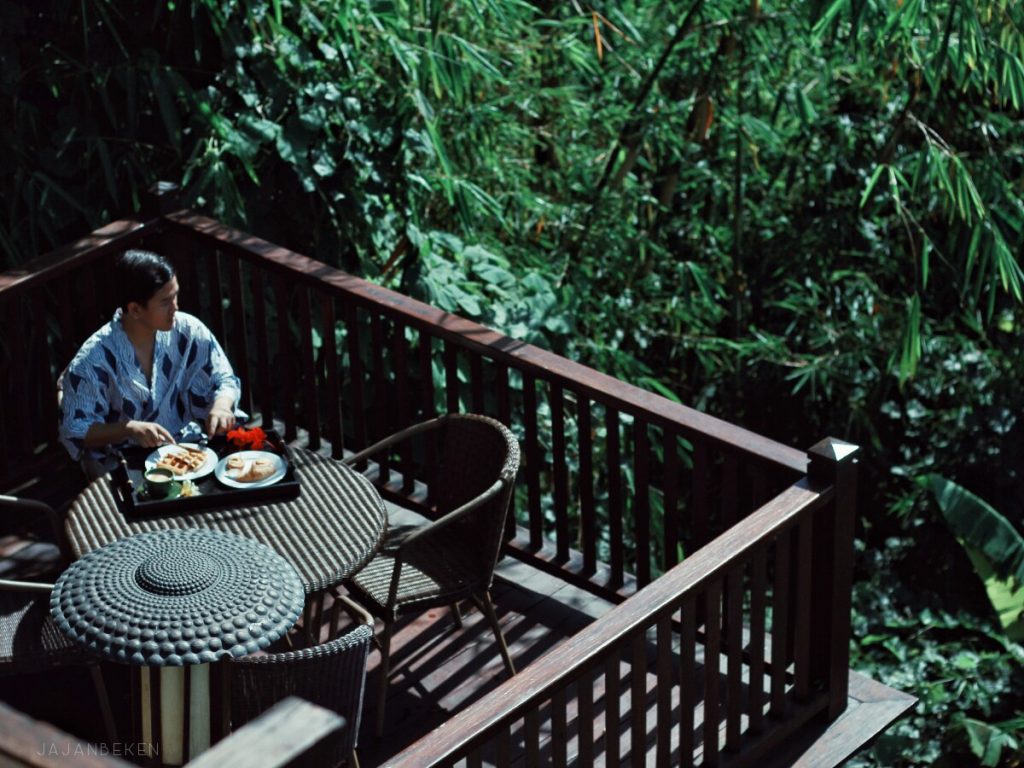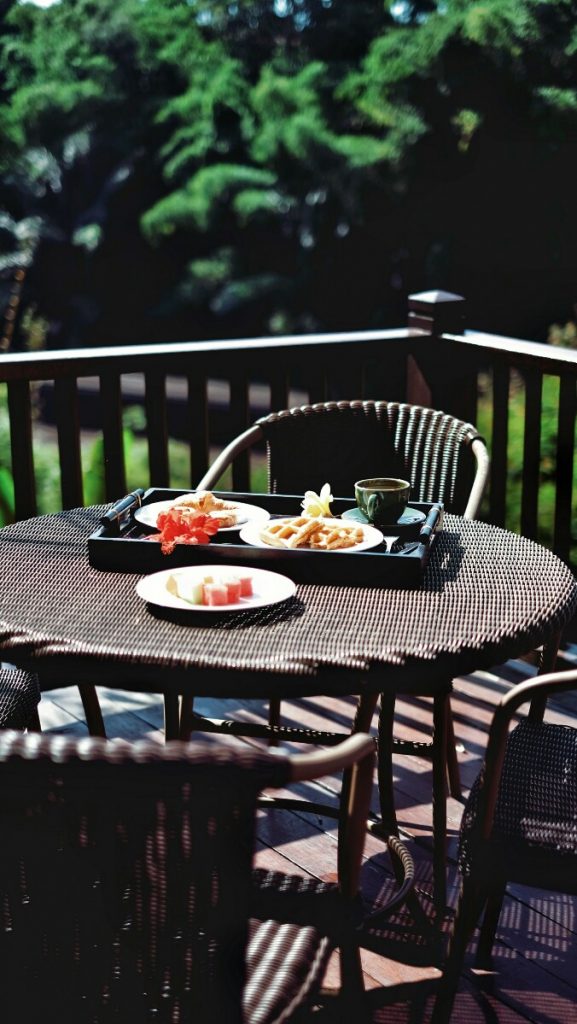 My favorite activity is enjoying hot coffee and seating there by overlooking the valley with the cold atmosphere.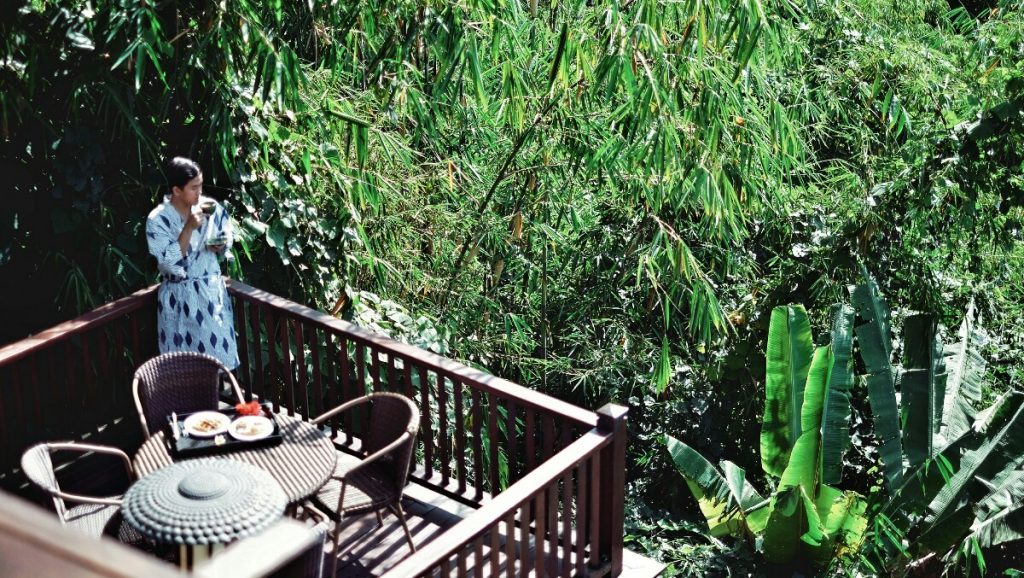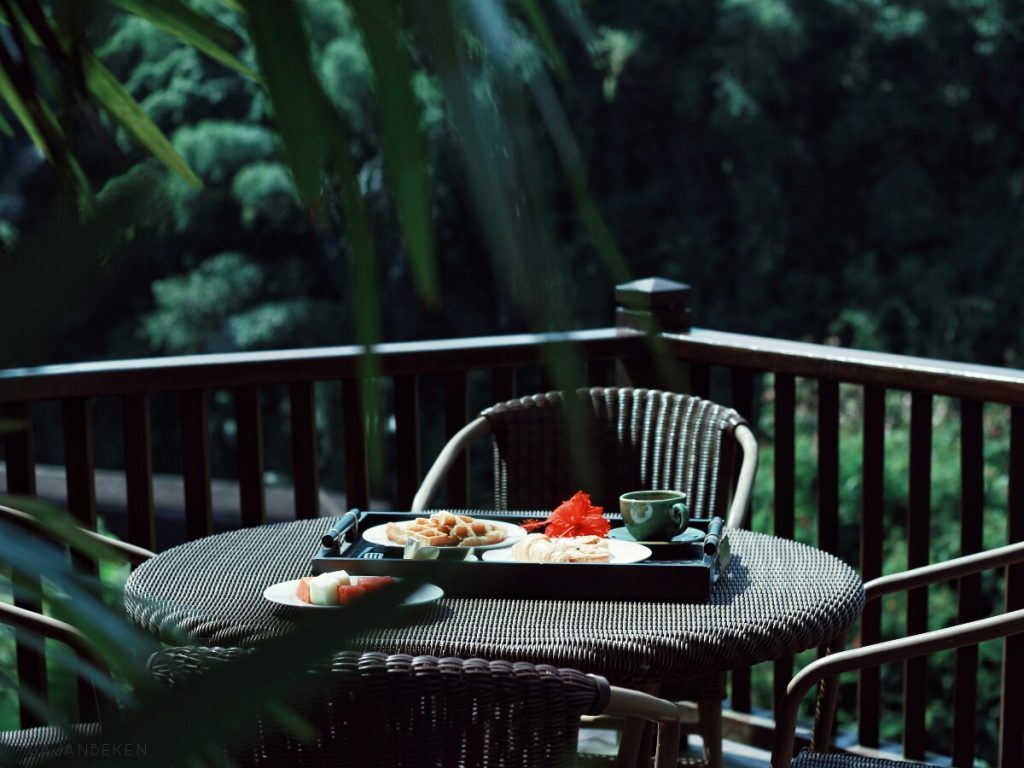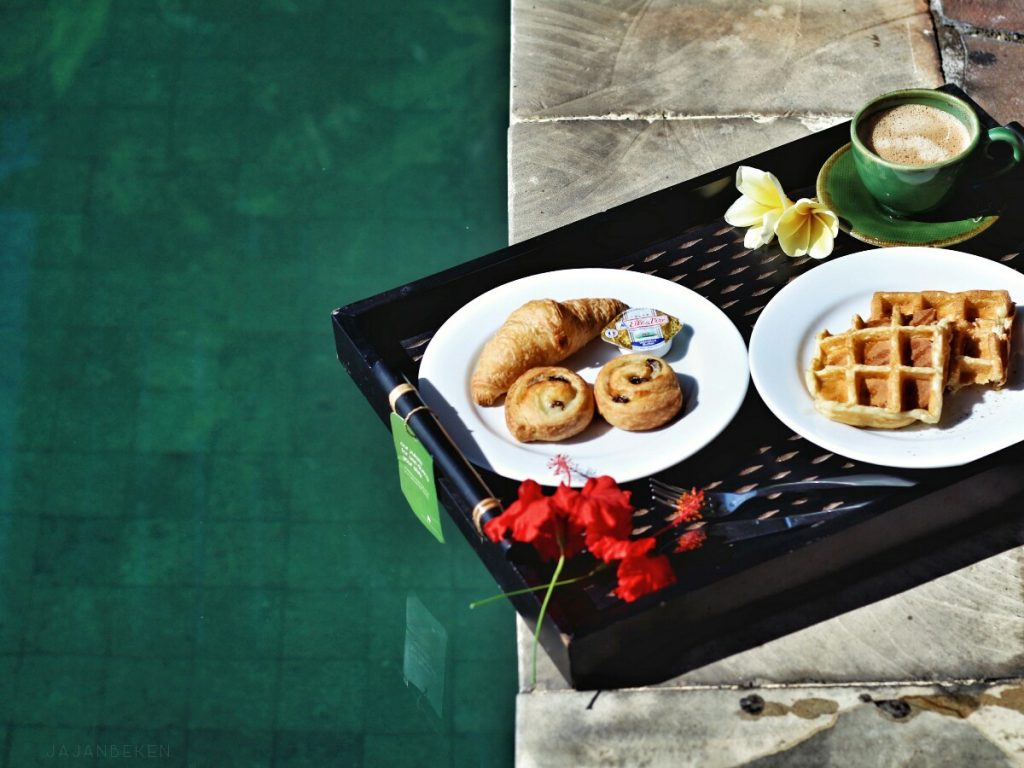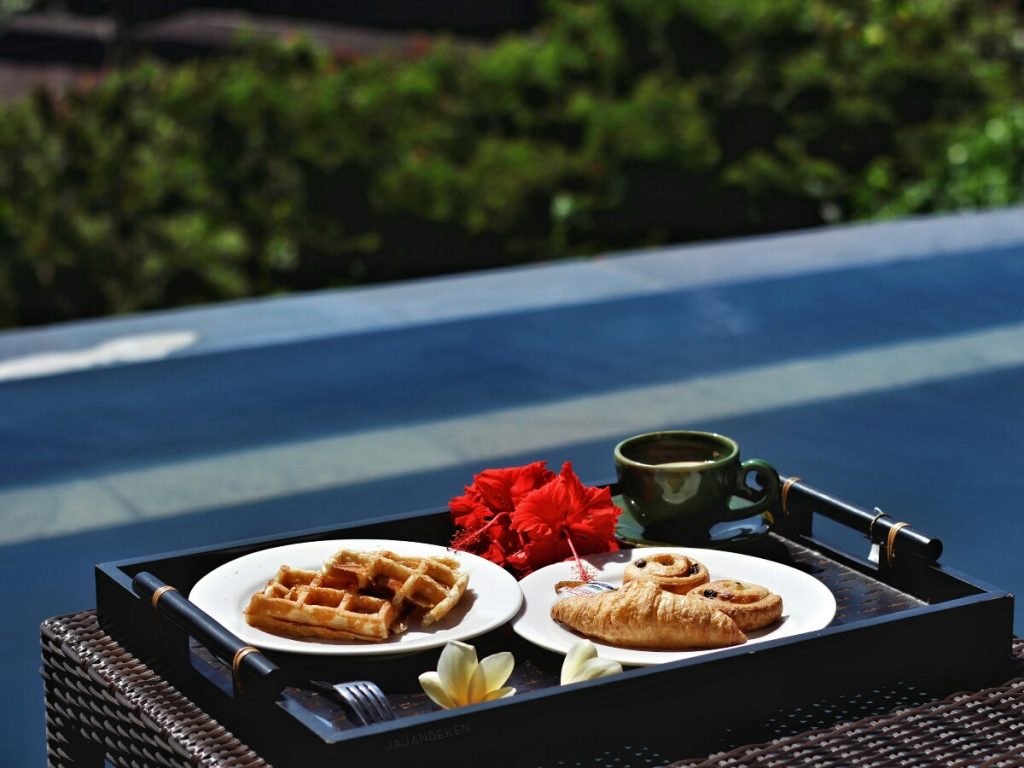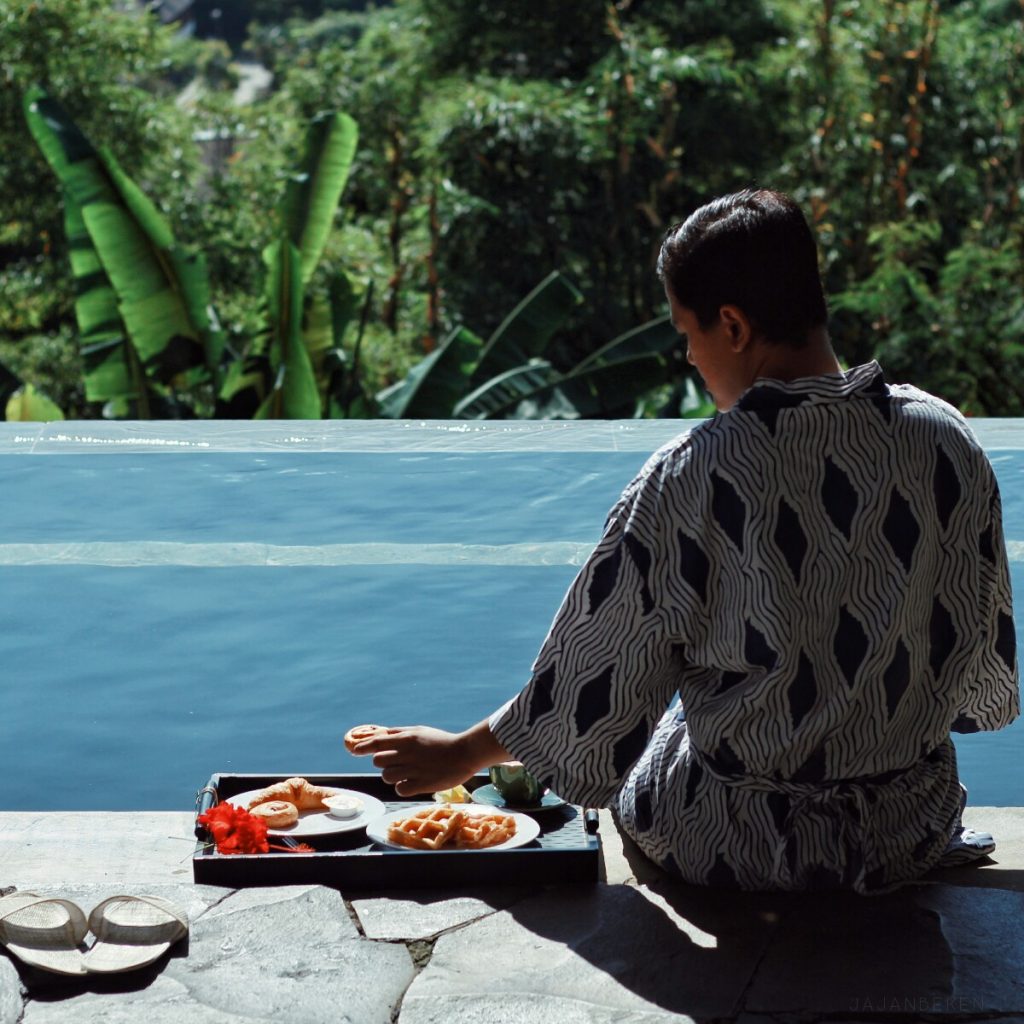 Talking about the breakfast menu, Novus Giri provides a small buffet located at Bamboo restaurant. But they also provide a la carte menu for its main course like Nasi goreng, Bubur ayam, Danish bread, Croissants etc.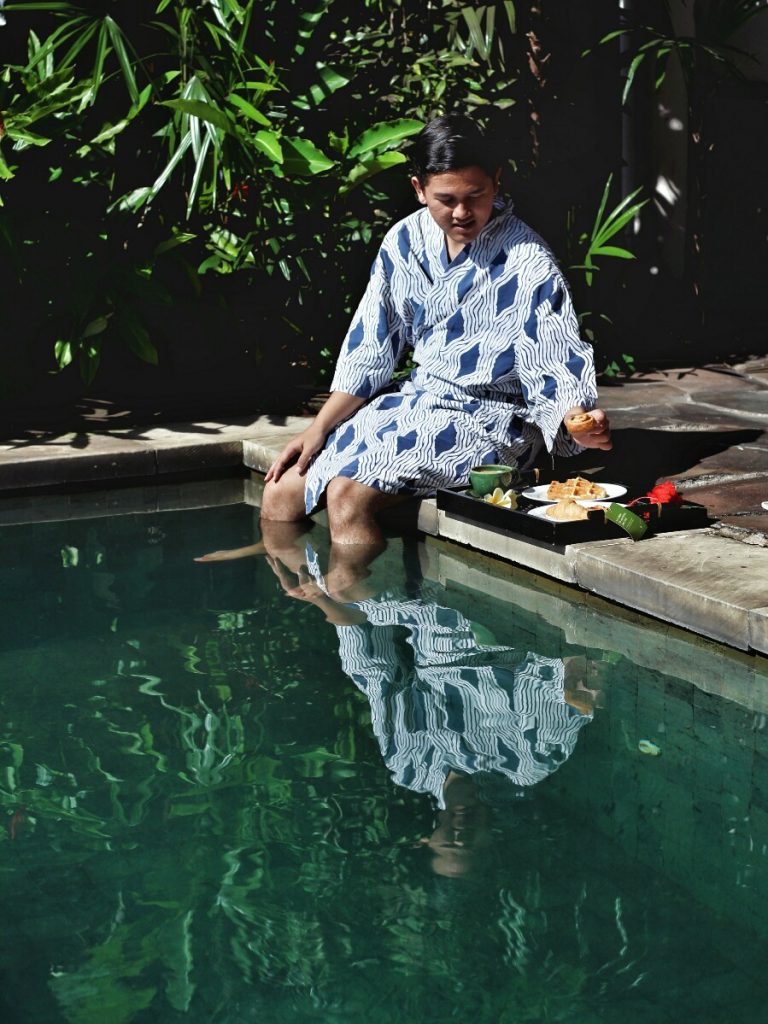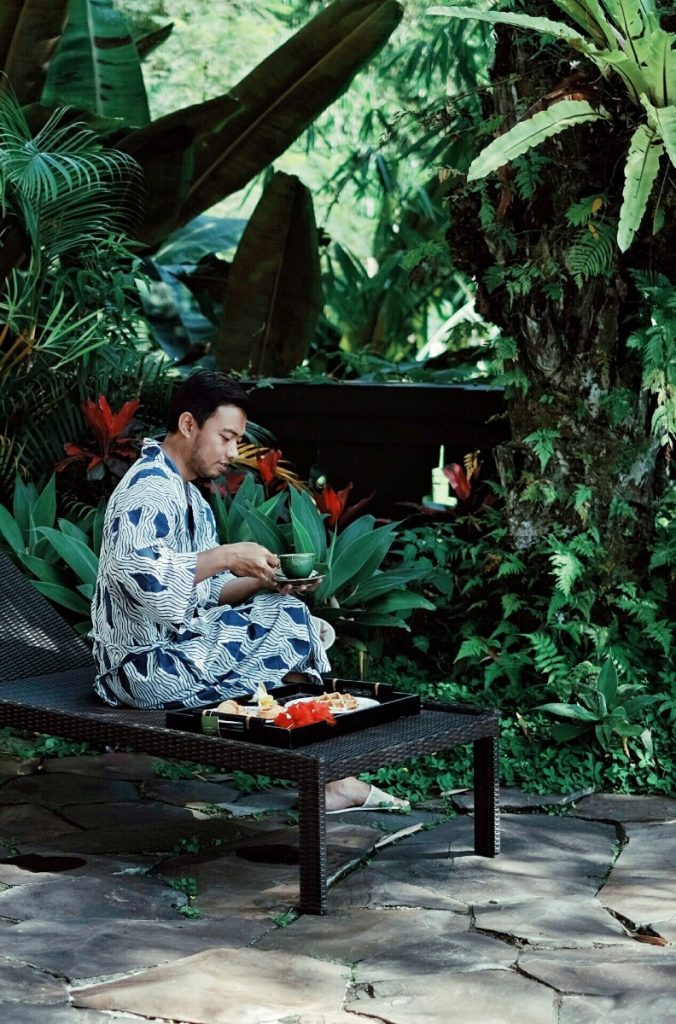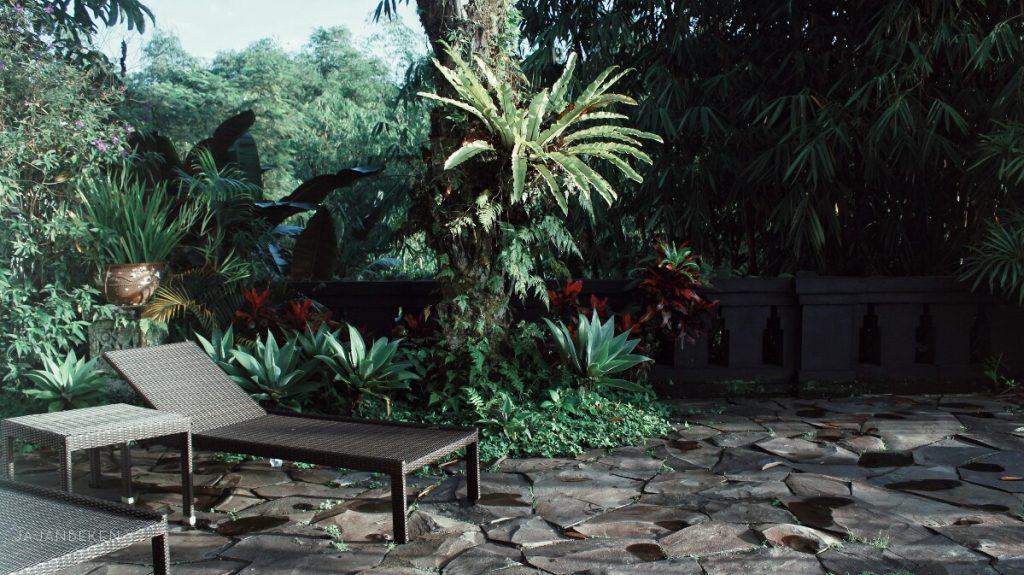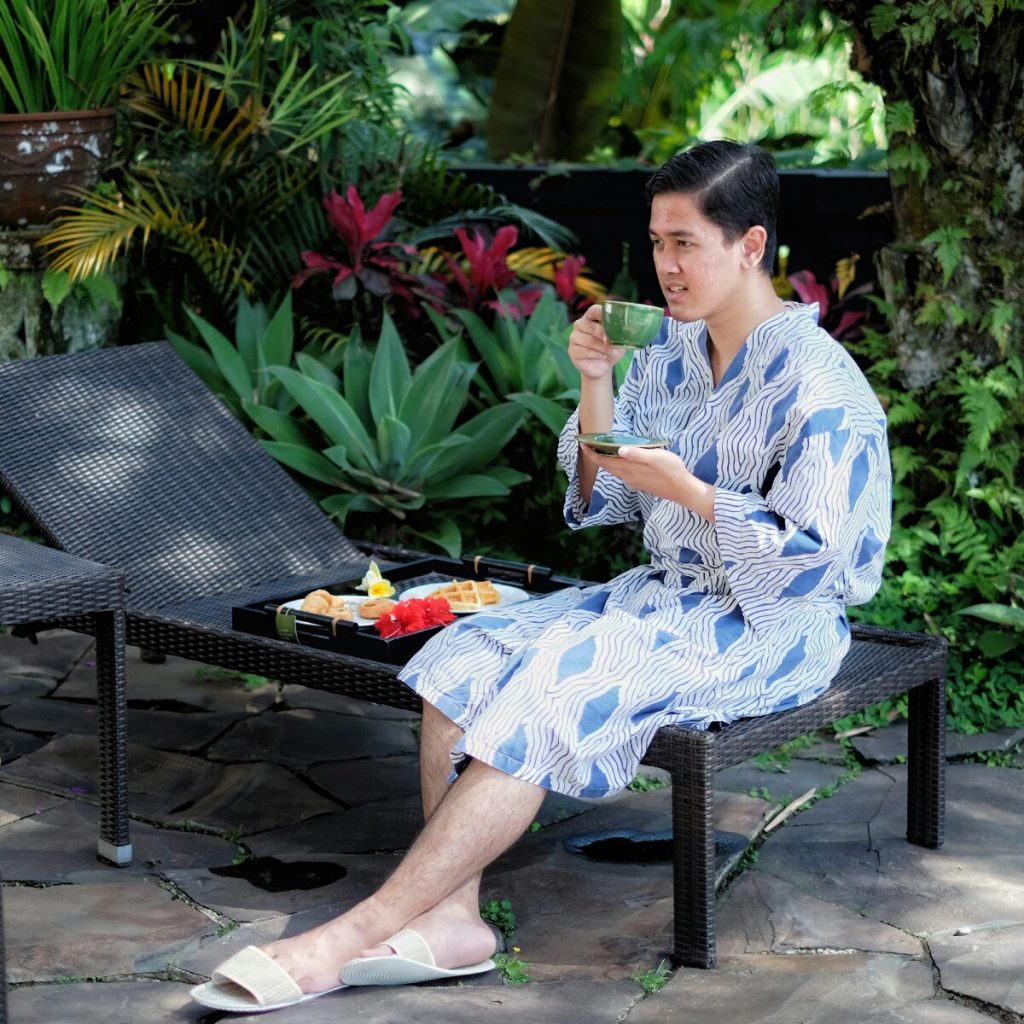 Hey reader! If you are wanting to vacation or go to Puncak Bogor I highly recommend this hotel or restaurant. Like looking at my review, I am very satisfied with all the services and facilities provided by Novus Giri Resort & Spa. And hope you also feel the same way when you stay here.
Finally I close my review and don't forget to follow our vacation and culinary journey in this blog, Instagram, Youtube and Facebook. Please apologize if there is something missing in writing or menu explanation. We open for critics and comment. See you in another culinary journey with Jajanbeken!
[contact-form][contact-field label="Nama" type="name" required="true" /][contact-field label="Surel" type="email" required="true" /][contact-field label="Situs web" type="url" /][contact-field label="Pesan" type="textarea" /][/contact-form]
CONTACT
Address : Jalan Sindanglaya Raya No.180, Sindangjaya, Cipanas, Sindangjaya, Cipanas, Kabupaten Cianjur, Jawa Barat 43253
Telp : (0263) 511511
Instagram : @novusgiri
Web : www.novushotel.com
MAP