When you are in Bali, is there any food that you want to find when you are there? Maybe some of you will answered Nasi Pedes, Nasi Campur Bali or Bebek Betutu. But realize or not Bali is well known for its beautiful beaches which means that Bali has the sea like other islands in Indonesia. That is why Bali also has seafood dishes that are worth to try too. In this article we will discuss about seafood culinary in Bali, there is Bali Fish Market that located at Lippo Mall Kuta.
Even though Bali Fish Market is a Chinese Seafood Restaurant but all fresh ingredients and fish are taken from local fishermen. Its located in a mall so makes this restaurant easy to reach because it is close to tourist areas in Kuta, Bali.
We and our friends from Jakarta were very enthusiastic to try the delicious seafood dishes at Bali Fish Market. It's almost the same as a seafood restaurant in Jakarta where guests can order food directly from the menu book or choose the fish and other seafood in the aquarium.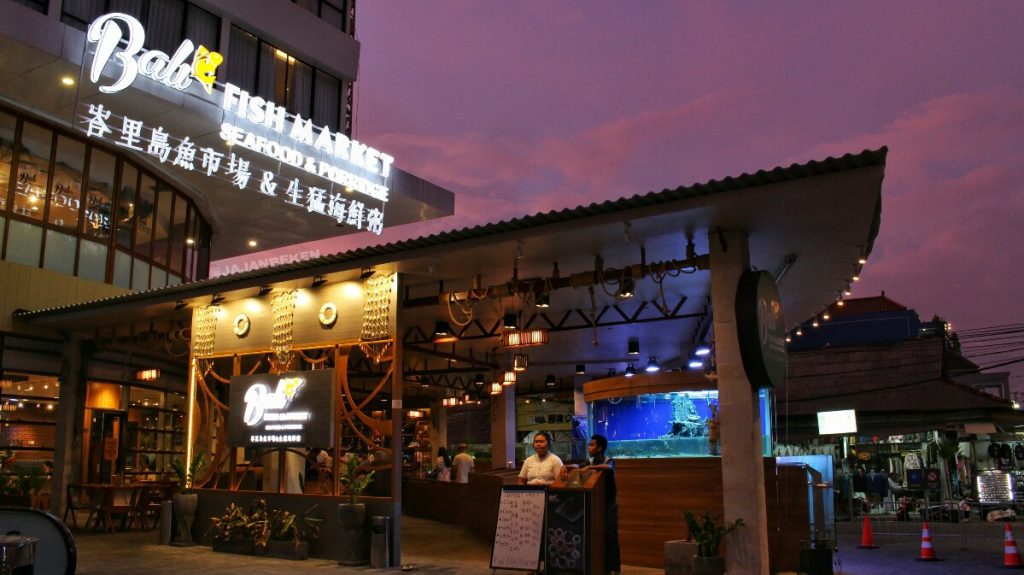 We visited during the afternoon before evening so this is a good time to have a dinner with the seafood.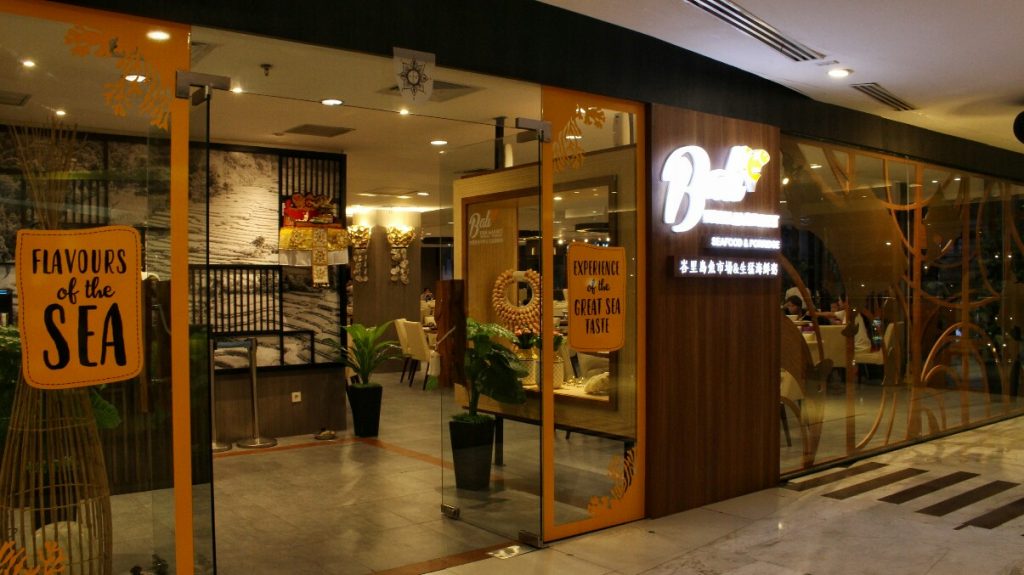 This restaurant has two floors, they also have outdoor and indoor. The largest area is on the second floor of this restaurant,including the private room.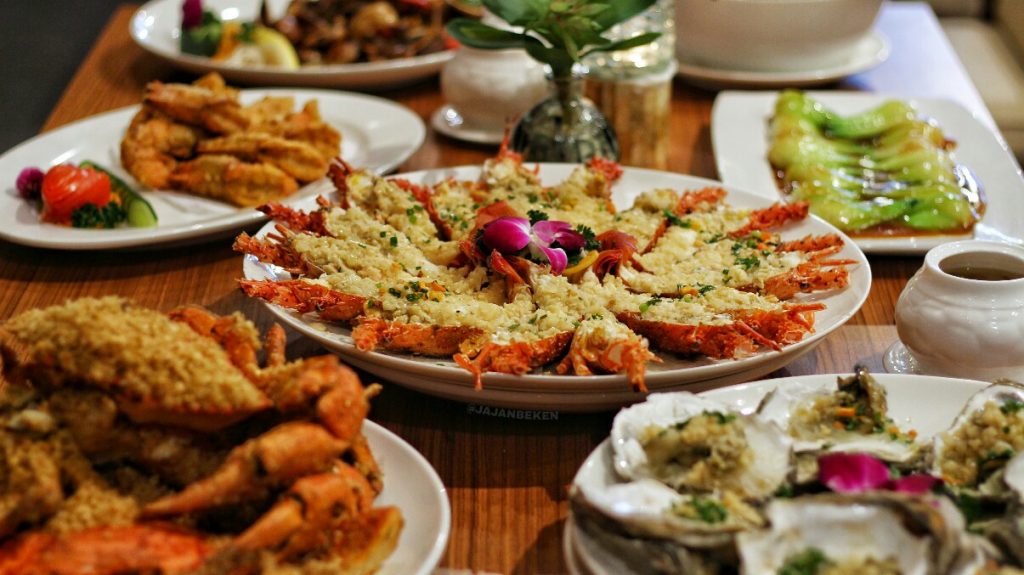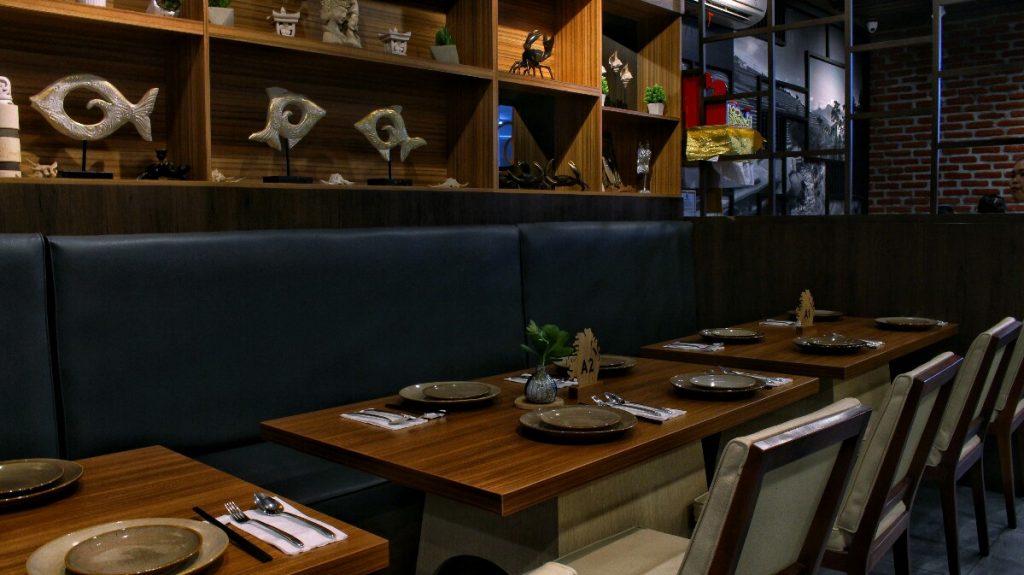 You can choose fish, crabs or shrimp in the aquarium on the first floor. The dining table on the first floor feels more casual while on the second floor is dominated by a round table like in a Chinese restaurant.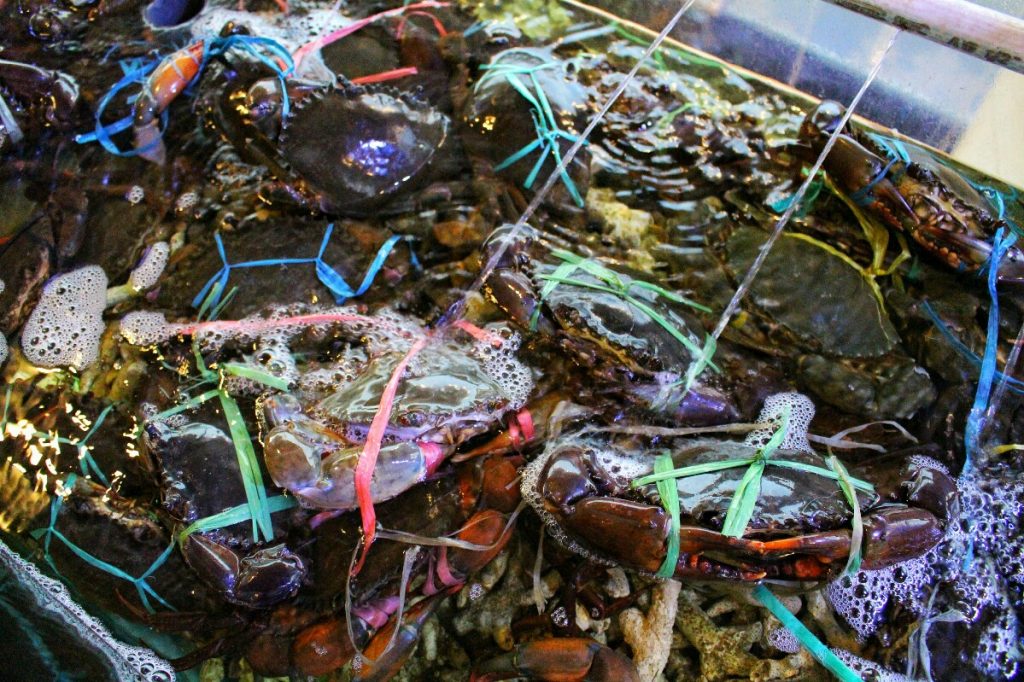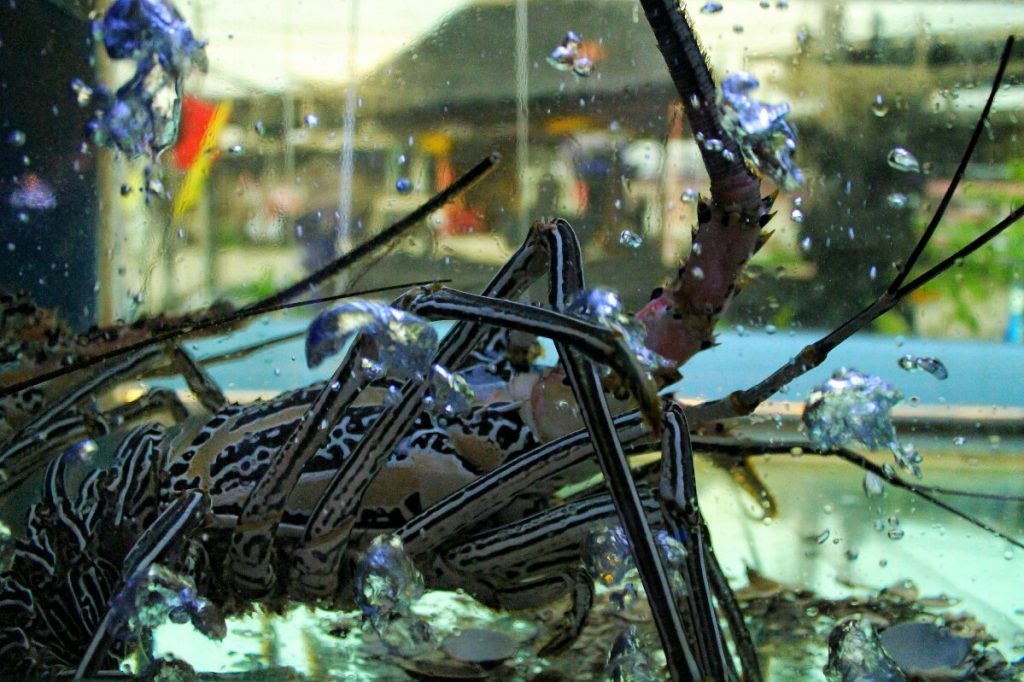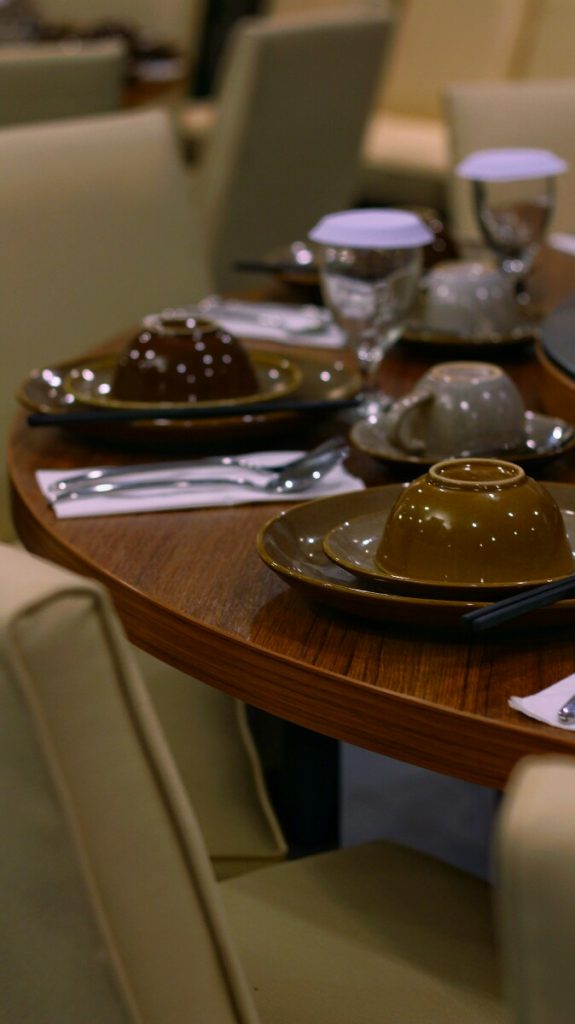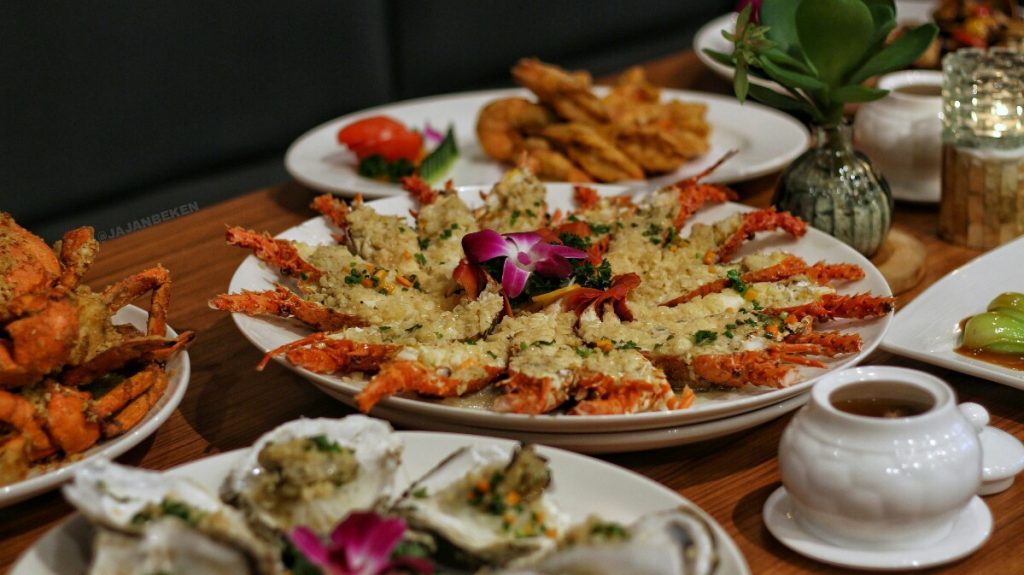 We ordered a lot of menus like shrimp, fish, oysters until lobster but there are some menus that caught our attention. And here are menus that we have tried in Bali Fish Market at Kuta.
Pok Choy with Oyster Sauce
Before entering seafood dishes, we chose pok choy as the opening. Pok choy, cooked with oyster sauce, tastes sweet and watery. It is so enjoyable to eat and surprisingly we and our friends love it as well as the seafood.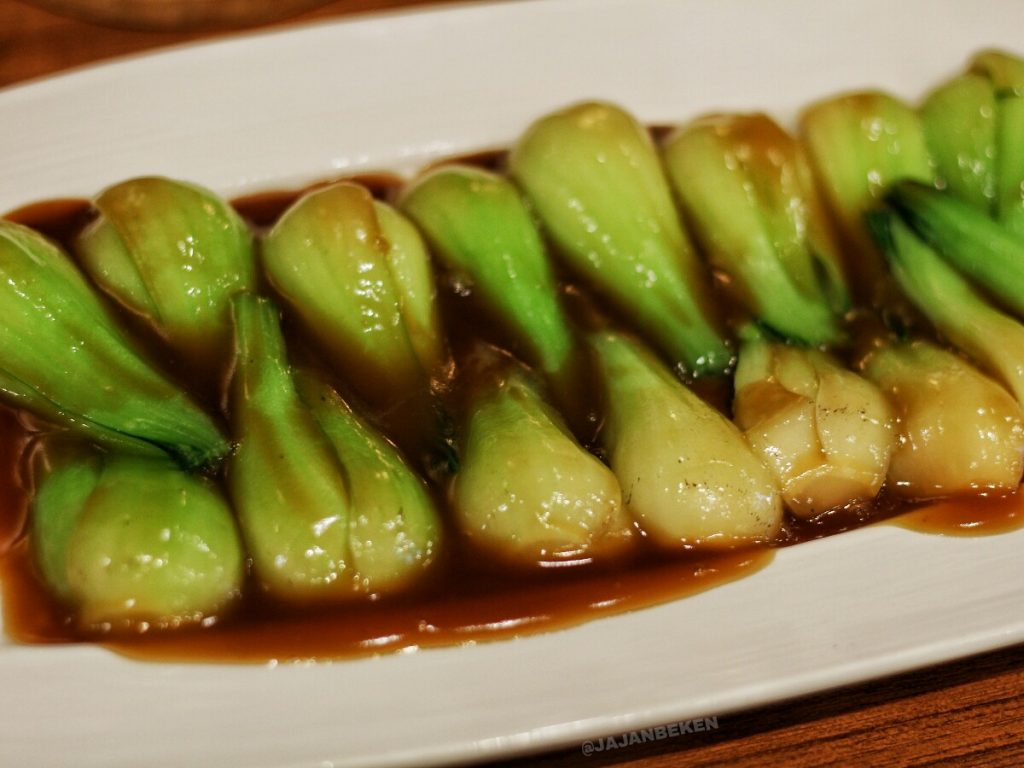 Oyster Steamed Garlic
Oysters served in a large plates were so fresh and not fishy when eaten. The garlic blends perfectly with the oysters. One that we highly recommend when you visit Bali Fish Market.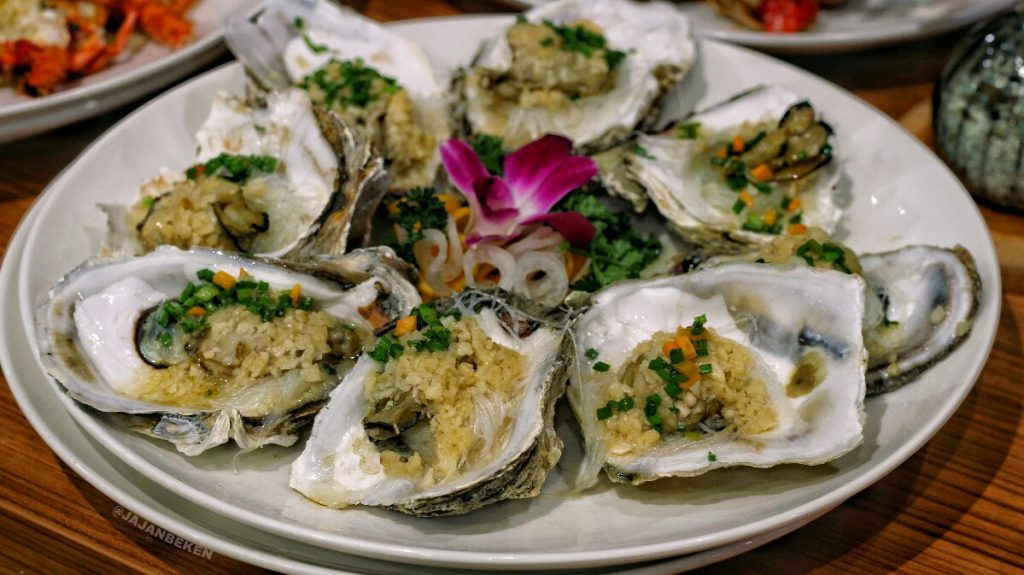 Salted Egg Prawns
This crunchy prawns with a salted egg seasoning was really appetizing. Listen to the sound of the crack when the prawns was bitten and get the the flavor from the the seasoning. One of adorable menu at Bali Fish Market so you gonna love this.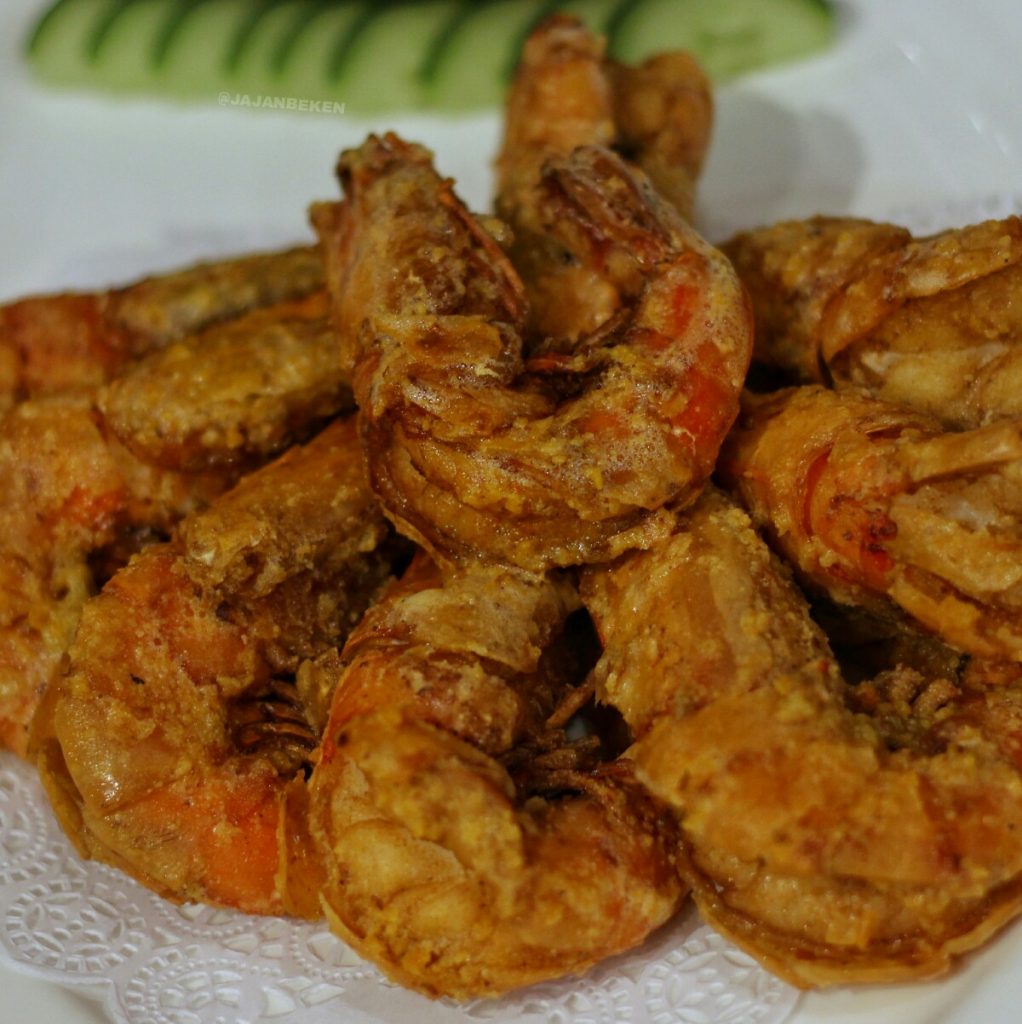 Baby Lobster Steamed Chopped Garlic
Baby lobster with soft and fresh meat combined with the garlic makes this dish worth to try. There is vermicelli in the bottom of the lobster that is also tender and delicious. I think I'll order this again if I visit to Bali Fish Market.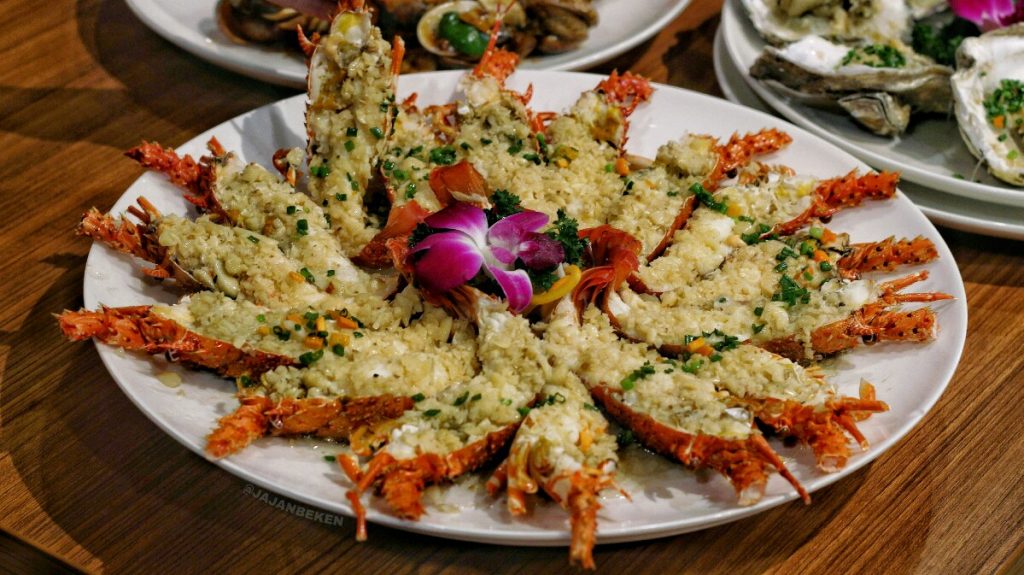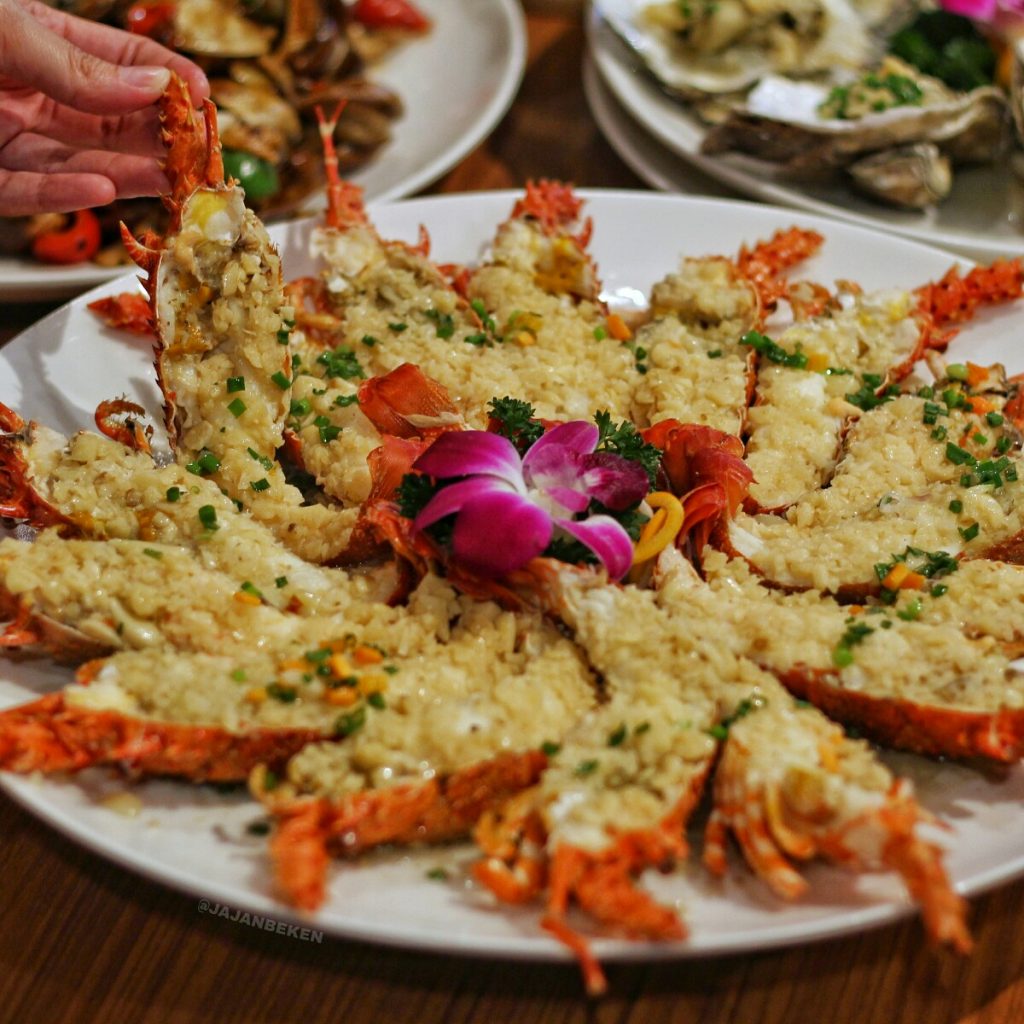 Fried Crabs
We might be found too many seasoned crabs with various sauces like chili crabs but look this time we try fried crab. Crabs fried and the crumbs with salted egg seasoning, it's so tempting and ready to get messy because these are fried crabs that must be enjoyed until their shells.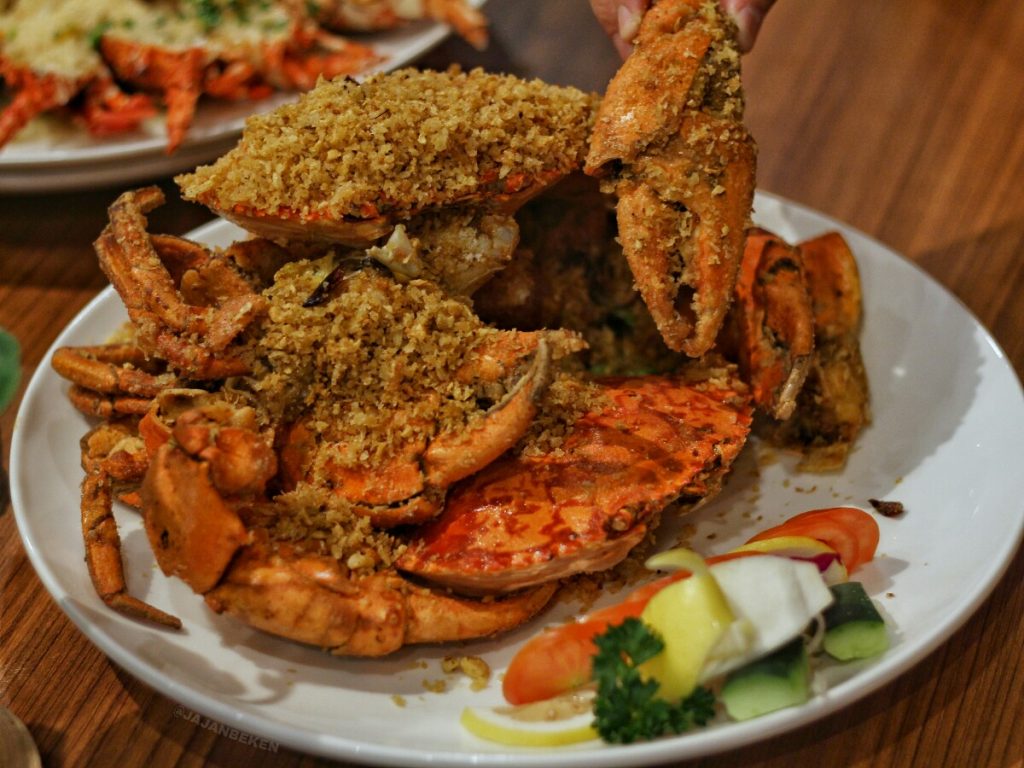 There is one more famous special menu at Bali Fish Market, namely seafoood porridge. What is the different from this menu with other porridge at the Chinese restaurant is that they cook the rice, broth and seafood in a cauldron to make delicious porridge with soft texture. Instead of seafood inside the porridge doesn't make it fishy due to the hint of a ginger.
So you don't need to be confused anymore where to find the best seafood restaurant in Kuta Bali or what to eat when in Bali? There's no doubt about the freshness of the fish and seafood here because you can choose all the seafood right here. So what are you waiting for, find your free day and fly to Bali to try the Bali Fish Market at Lippo Mall Kuta.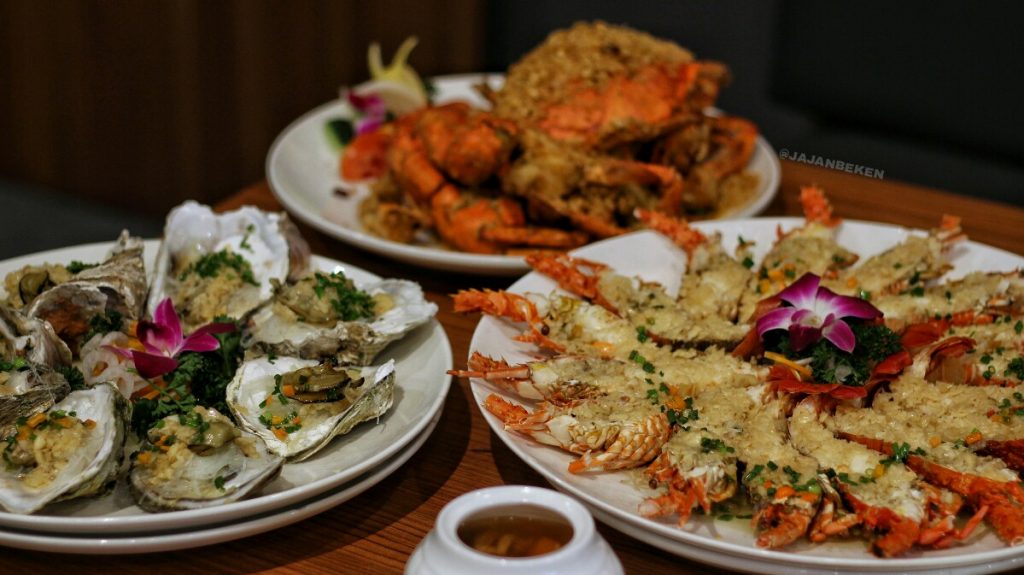 Well that's our review in Bali Fish Market, don't forget to follow our culinary adventures on the Jajanbeken blog. See you in the next article and keep on adventure.
RATING
Taste : Excellent
Service : Excellent
Price :  Average
FACILITIES
Wifi : Yes
Plug : Yes
Dine in : Yes
Outdoor : Yes
VIP Room : Yes
Toilet : Yes
Parking: Yes
CONTACT
Address : LIPPO MALL, Kuta, Kabupaten Badung, Bali 80361
Telephone : (0361) 8978070
Website : www.balifishmarket.co.id