Attarine is the latest restaurant by Potato head group located on the tree-lined Jalan Gunawarman. Quiet and idyllic, this is the perfect location for the all-day neighourhood restaurant. Attarine Gunawarman Jakarta is the perfect place for Jakarta residents to take a break from hectic city life and recharge with well made, unpretentious meals bursting with bright and fresh flavours. From coffee in the morning to leisurely conversation-filled lunch with friends, to group and celebration dinners and catch-up drinks in the evening.
15 October 2016 we were invited to the grand opening and the first opening Dinner, the current theme is romantic dinner.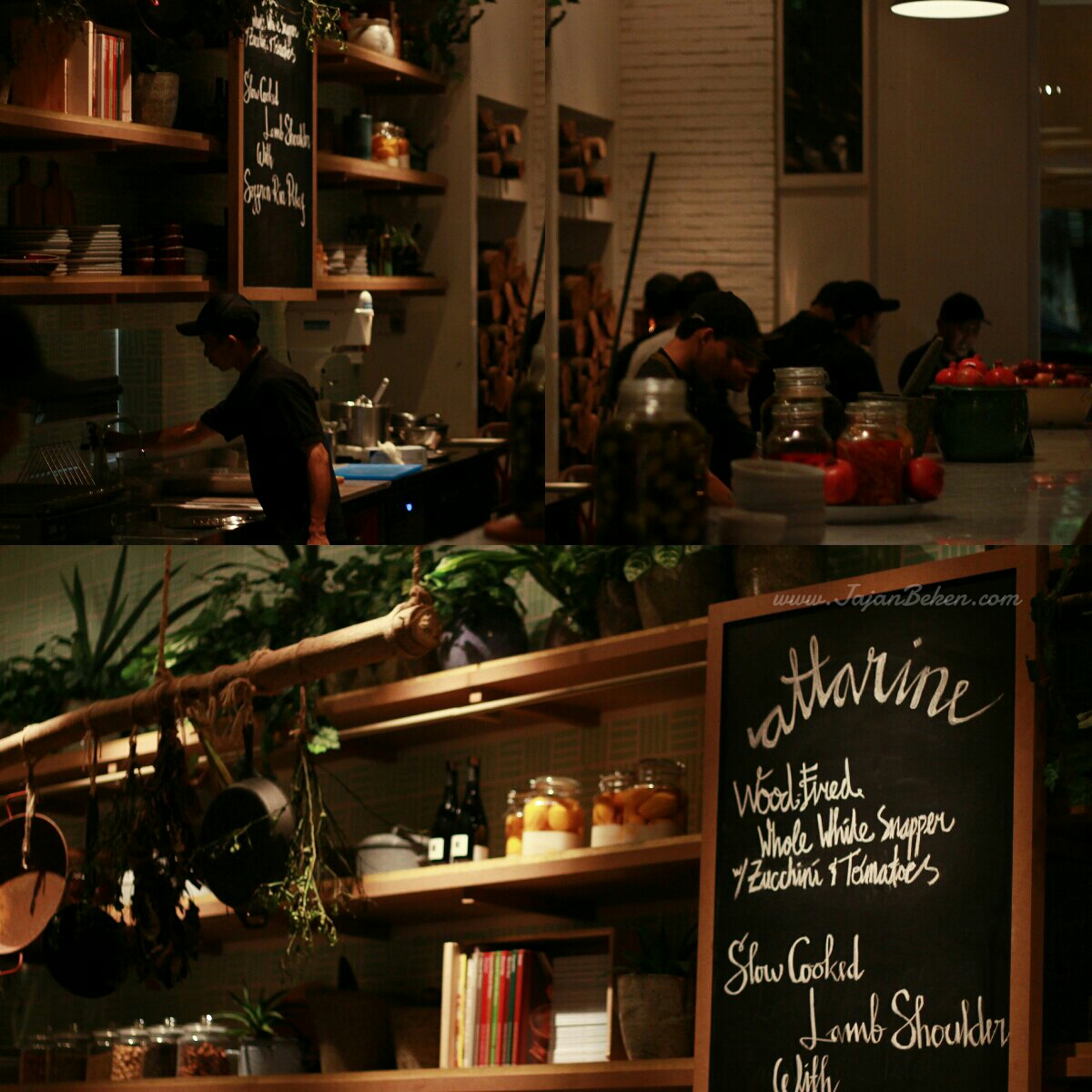 When we arrived at the restaurant, we were greeted warmly by the staff and help to get to the table already in the reservation in advance. Attarine Gunawarman Jakarta serves as a friendly and cozy space in the community to gather, exchange ideas or plan the next big thing.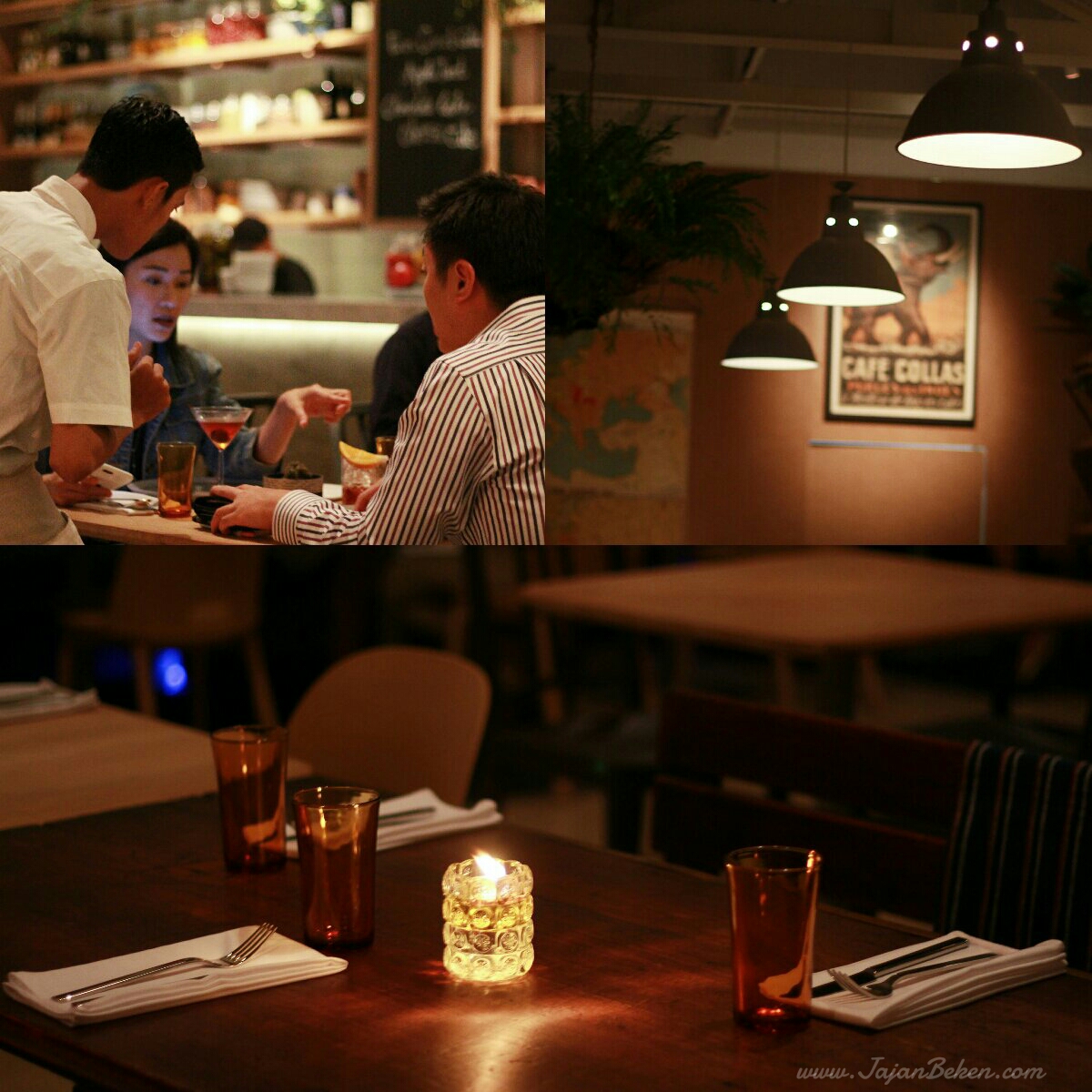 Service here is very good, all the waiters are very friendly and they are always present swiftly if we need them. Add to the impression of this restaurant is very luxurious.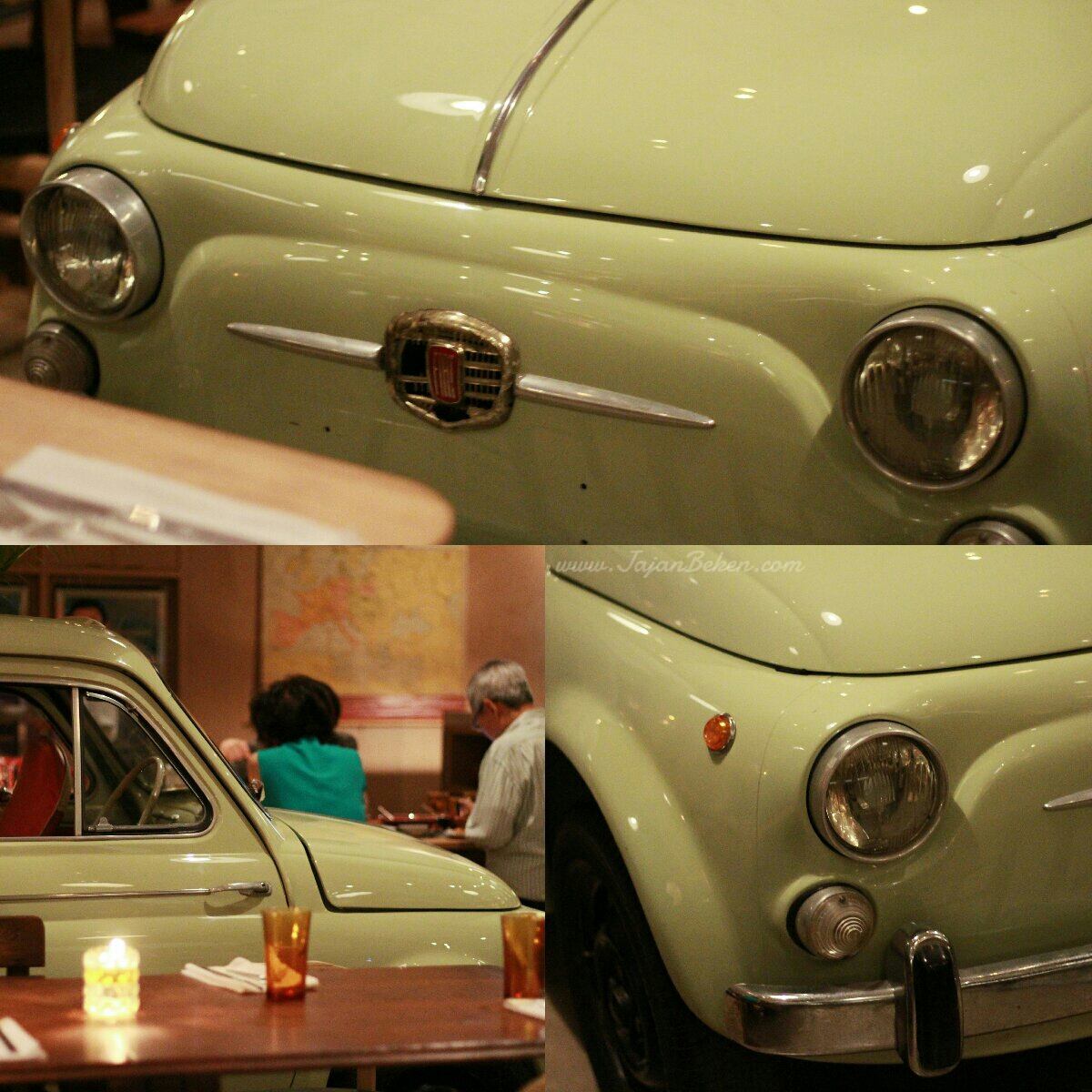 Inside, Attarine Gunawarman Jakarta is a bright, open and inviting space. The interior is clean and simple, creating the perfect setting to showcase the restaurant's vibrant and flavourful meals.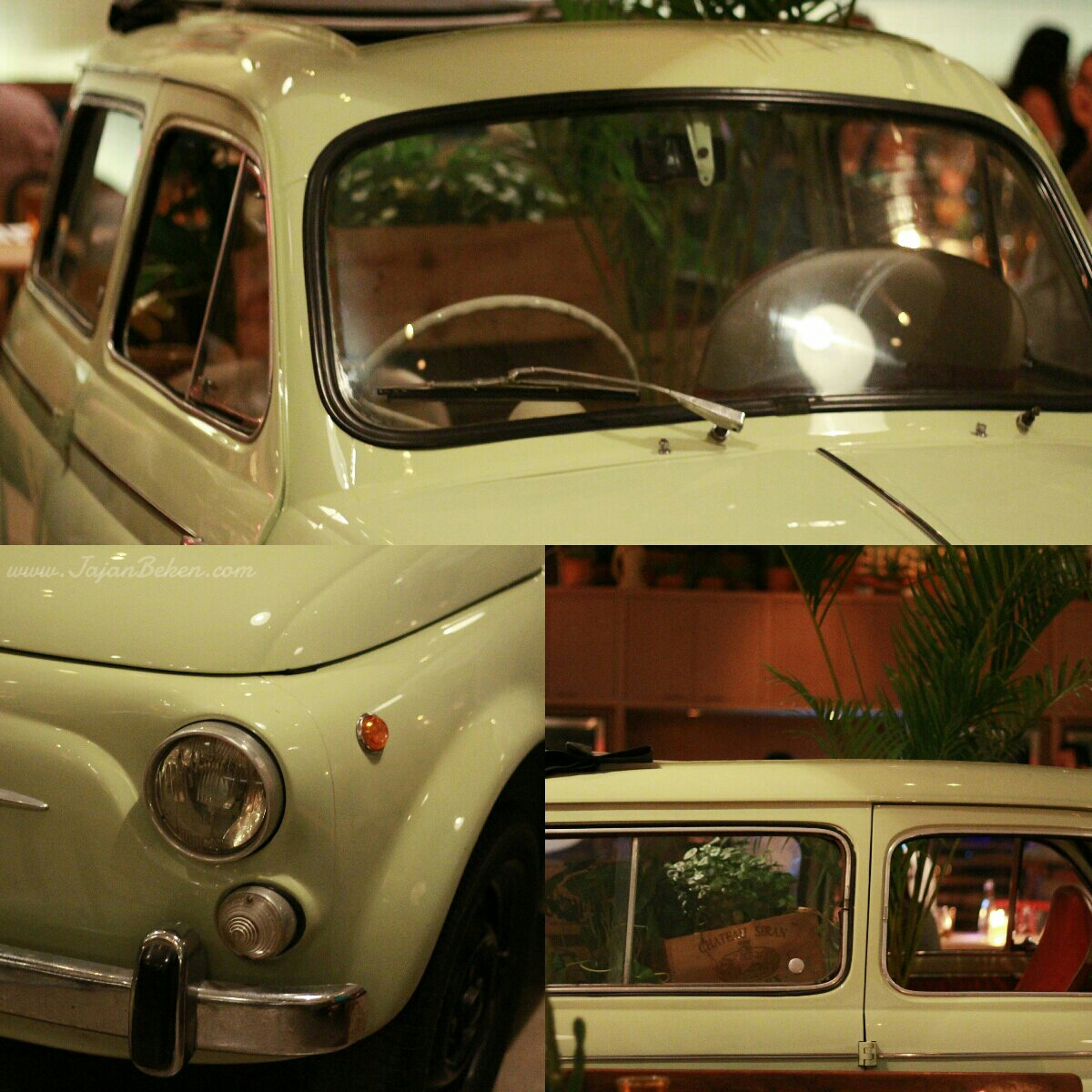 I bet, if you come here and see the old cars that are in the middle of the room you will be intrigued by the contents in it or you will take photos like OOTD.
Jacob Burrell  and Attarine Gunawarman Jakarta
Attarine's menu is under the direction of Chef Jacob Burrell, who draws on his experience and love of working with local suppliers and seasonal ingredients to create original and authentic cuisine. Bringing a similar approach to the refined and delicious food at Attarine, the menu showcases the best meats, vegetables, herbs and fruits; many of them are carefully sourced from independent Indonesian producers.
Jacob Burrell recently arrived to Indonesia from California, where he was most recently the executive chef at the Big Sur Bakery and Restaurant for three years and transformed the restaurant into a fine dining destination. He also served as sous chef at the three-Michelin-Star Manresa Restaurant and worked at The Post Ranch Inn, where he combined the best and seasonal products from small farms and local producers with rustic, wood-fired cooking techniques, creating original and authentic cuisine that is reflective of the seasons. (source : Attarine)
Lets take a look what i have tried here !
A modern, casual cuisine inspired by flavours of the spice route, brought to you by the Potato Head Group
Appetizer
Flat Bread (IDR 75K)
Wood fired flat bread green lentil puree with za'atar served with eggplant sauce and aromatic fried garlic. You will not find the taste of bread like this anywhere else with good taste and unique.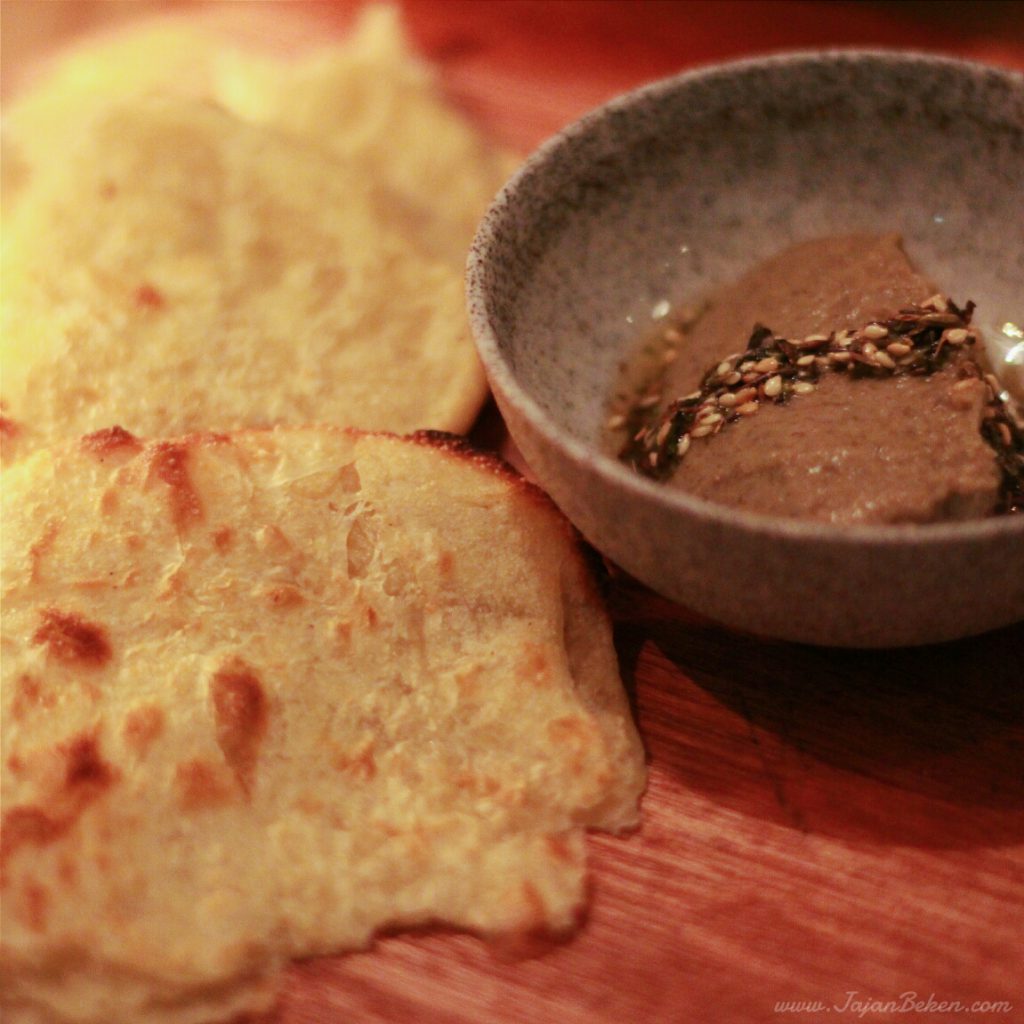 Cast-Iron Skillet Shrimp (IDR 135K)
Served with chili, tamarind, coriander, focaccia and a mixture of shrimp meat is very tasty. The seasoning is very seep into the meat, so that the flavor of the meat is very tasty when chewed and the seasoning feel slightly spicy, sweet and sour.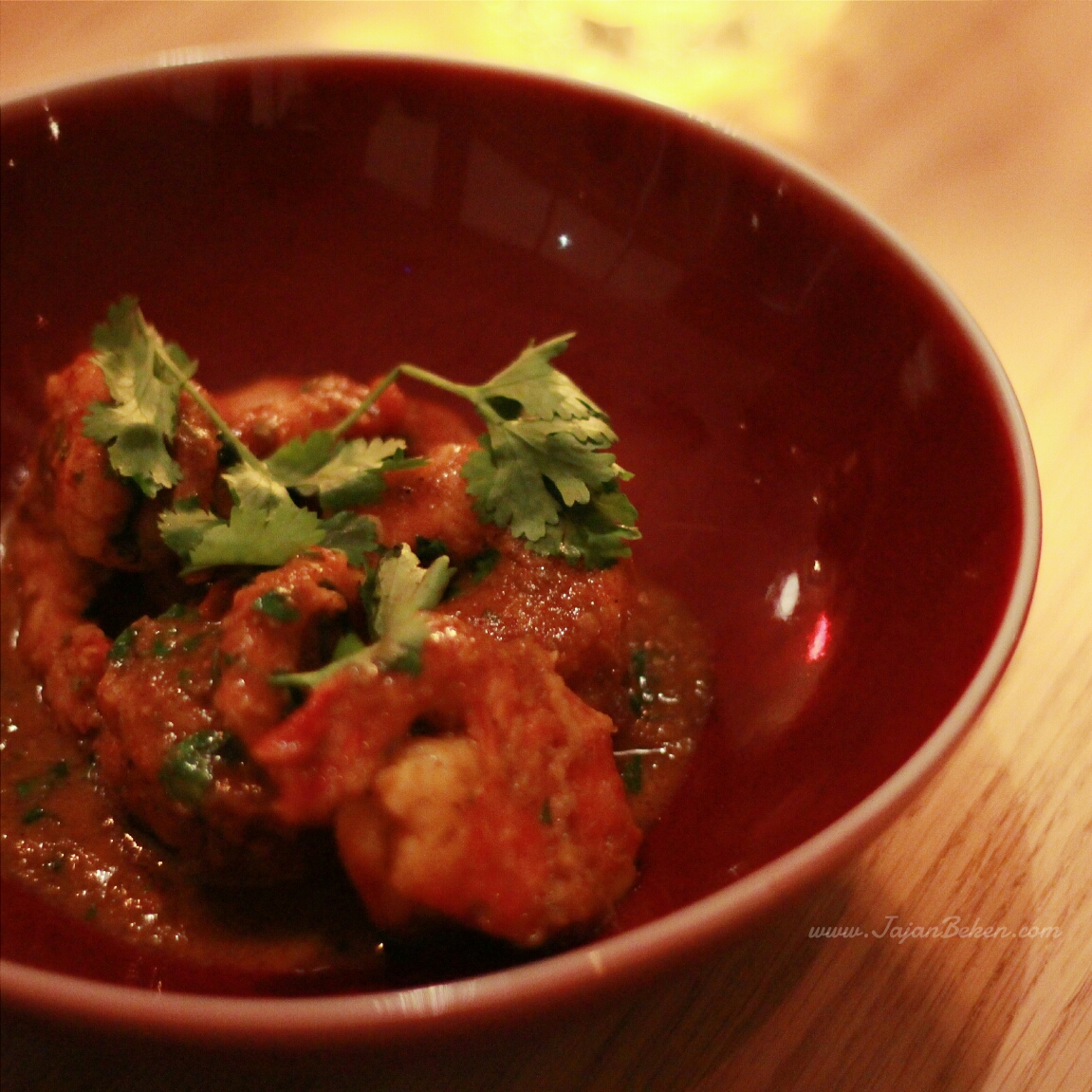 Salad Of Mixed Lettuces (IDR 85K)
Dressed in pomelo, toasted sesame, simple vinaigrette. For you who crave a healthy vegetable dish, this menu is suitable for you. With salty and slightly sour taste make the body feels fresh.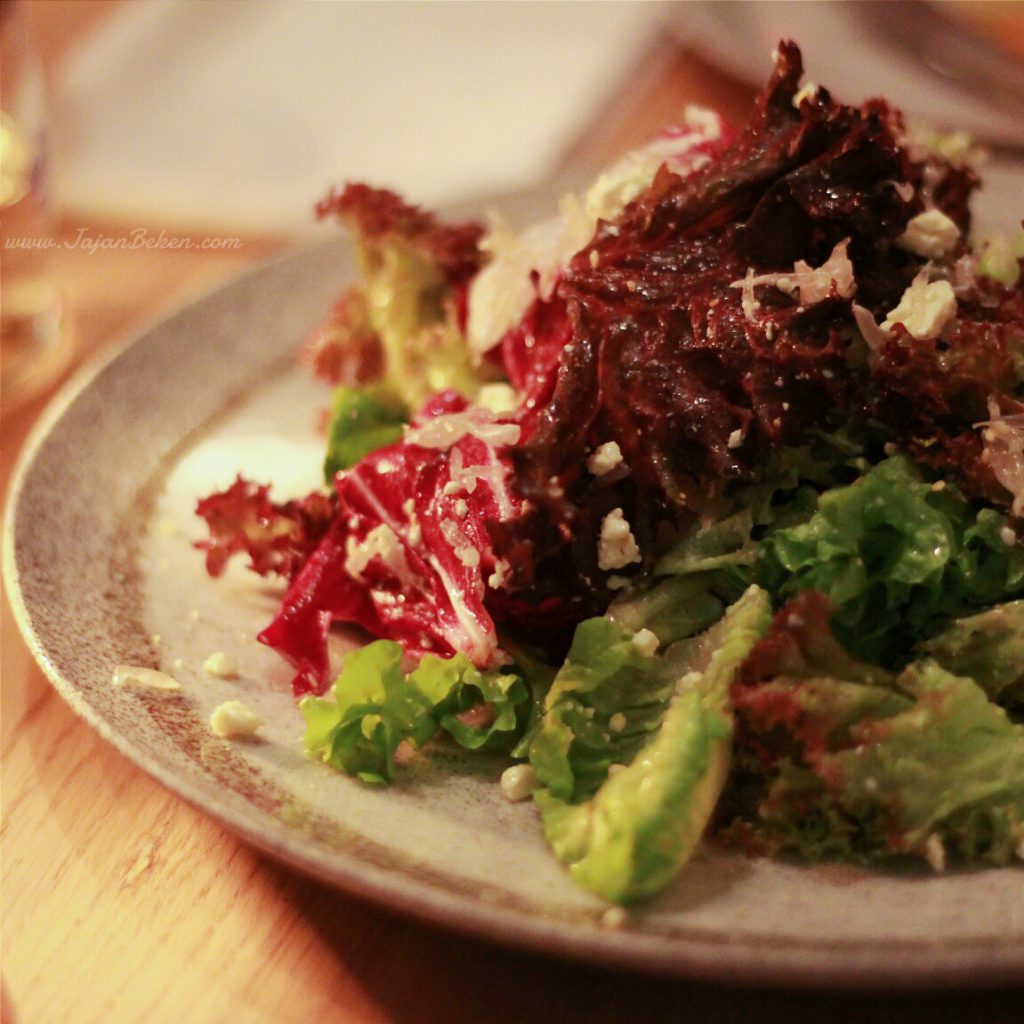 Stuffed Onion (IDR 115K)
Served with minced beef, rice, braised in a savory broth I think this is one of my favorite appetizer menu at Attarine Gunawarman Jakarta. I really like the different kinds of onions, especially stuffed onions. There are rice and minced beef in a layer of the onion skin, when in pieces all the texture is very soft and not easily destroyed. This menu gives taste sensations are different because of the taste, presentation and perfectly cooking time.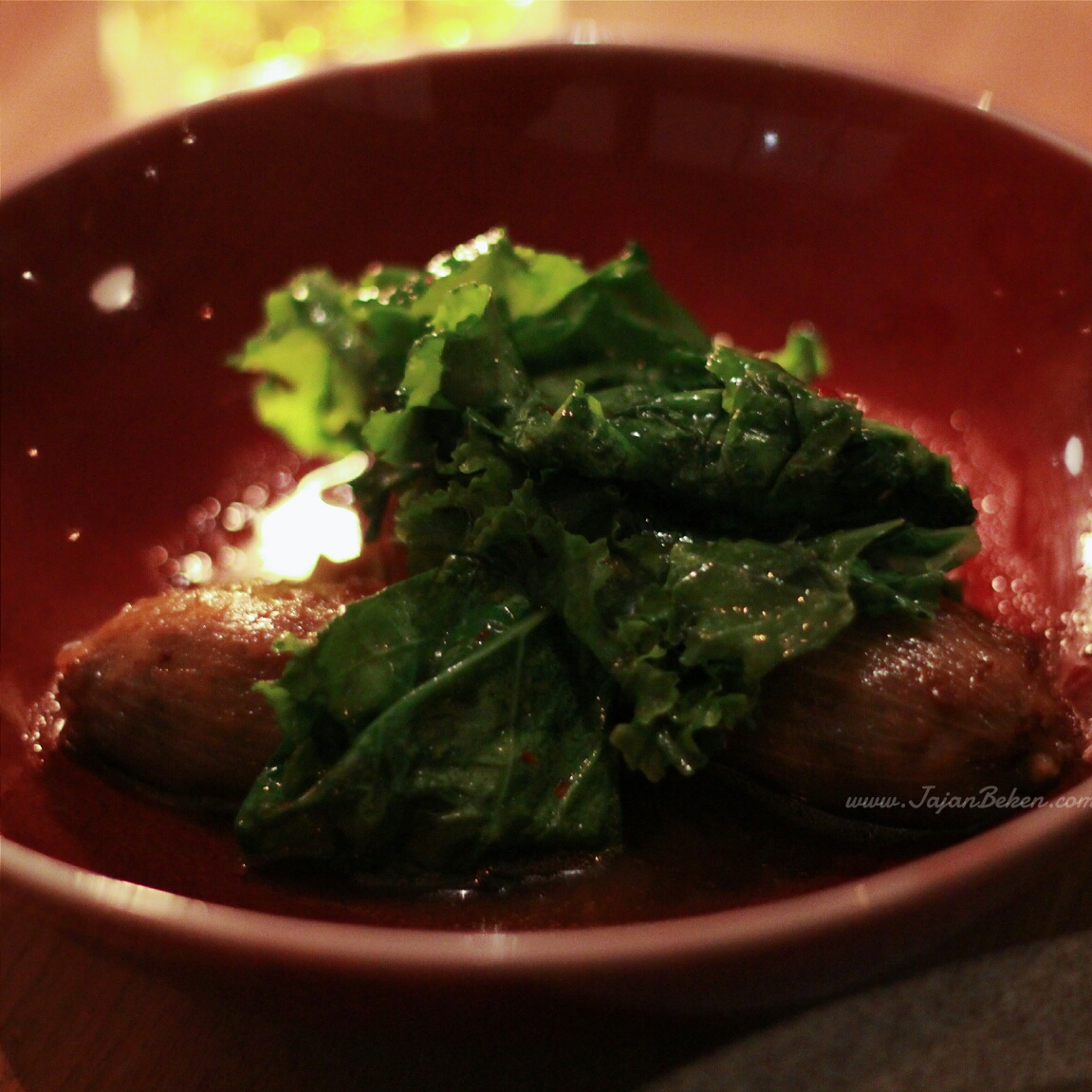 Main Course Attarine Gunawarman Jakarta
Merguez Meatballs (IDR 275K)
Spiced beef, lamb over stewed zuccini, onions. The taste of the meatballs is different from the others because in luxury serve with a mixture of meat and seasoning dishes rich in flavor. This is one recommendation menu at Attarine Gunawarman Jakarta.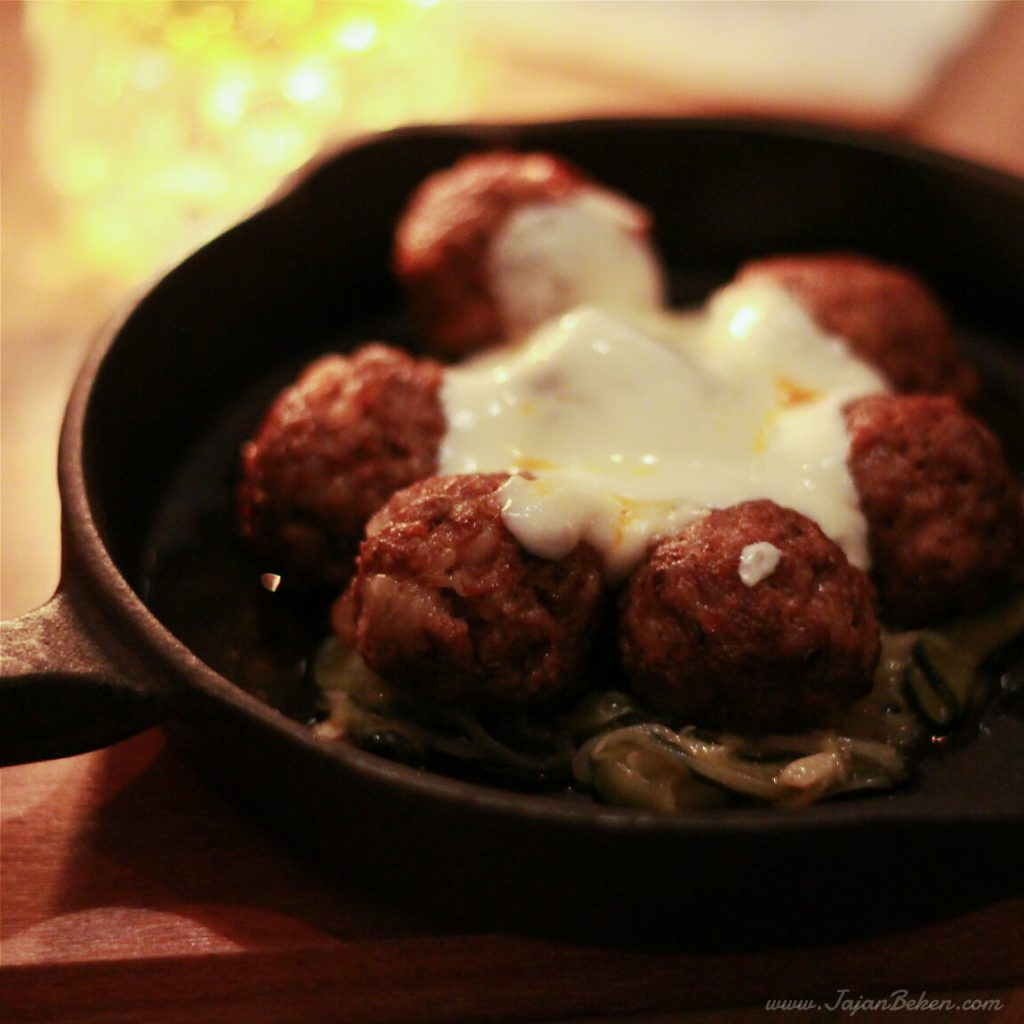 Grilled Fish Of The Day Fillet (IDR 325K)
White snapper, roasted paprika, fried garlic, coriander. Served with good presentation and very appetizing, the meat is very tender and the smoky flavors mingle perfectly into the meat. A blend of elements from one another very visible from the presentation so luxurious and the food is very delicious.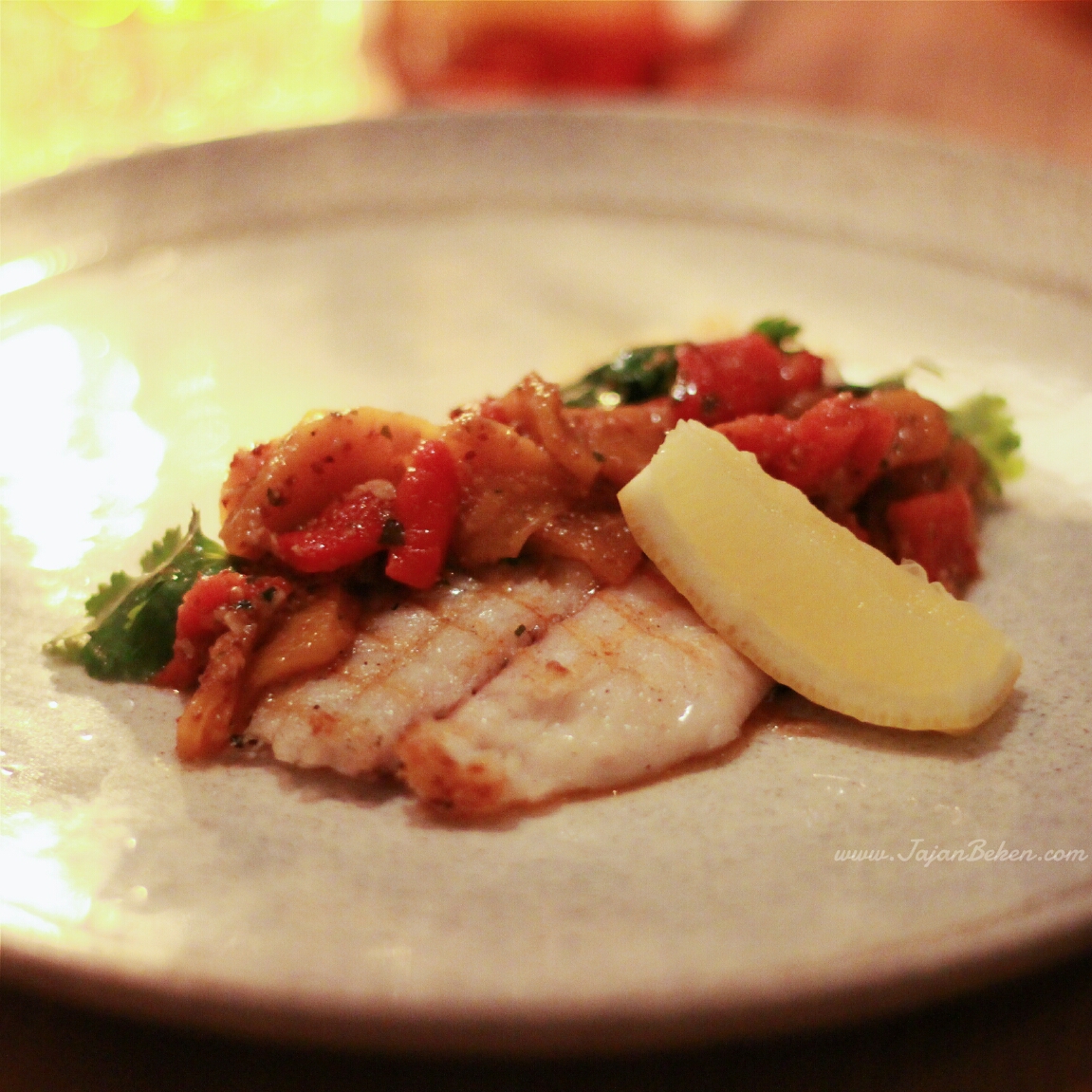 Desserts
Baked Cheese (IDR 65K)
I never forget when I cut this cake and tasted for the first time. The cheese flavor was very tasty and the cakes are very creamy. An attractive presentation make anyone who sees it will suddenly craved.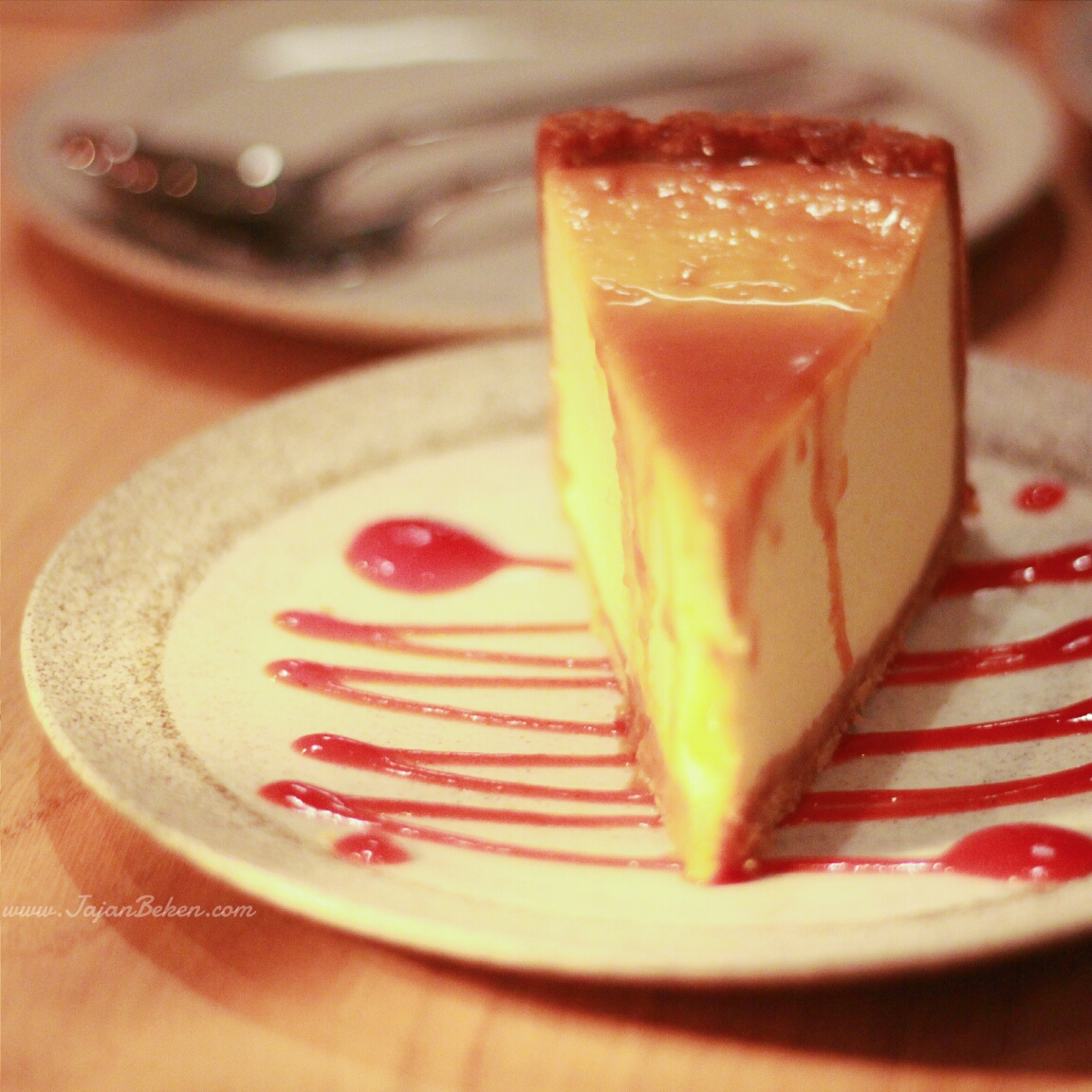 Tabanan Bali (IDR 65K)
Good news for you for dark chocolate lovers especially brownies. Attarine Gunawarman Jakarta provide a sweet taste on this cake fit perfectly, served with chocolate brownies and given a little ice cream on side. Taste was sweet with a little bit bitter and brownies texture was very tender.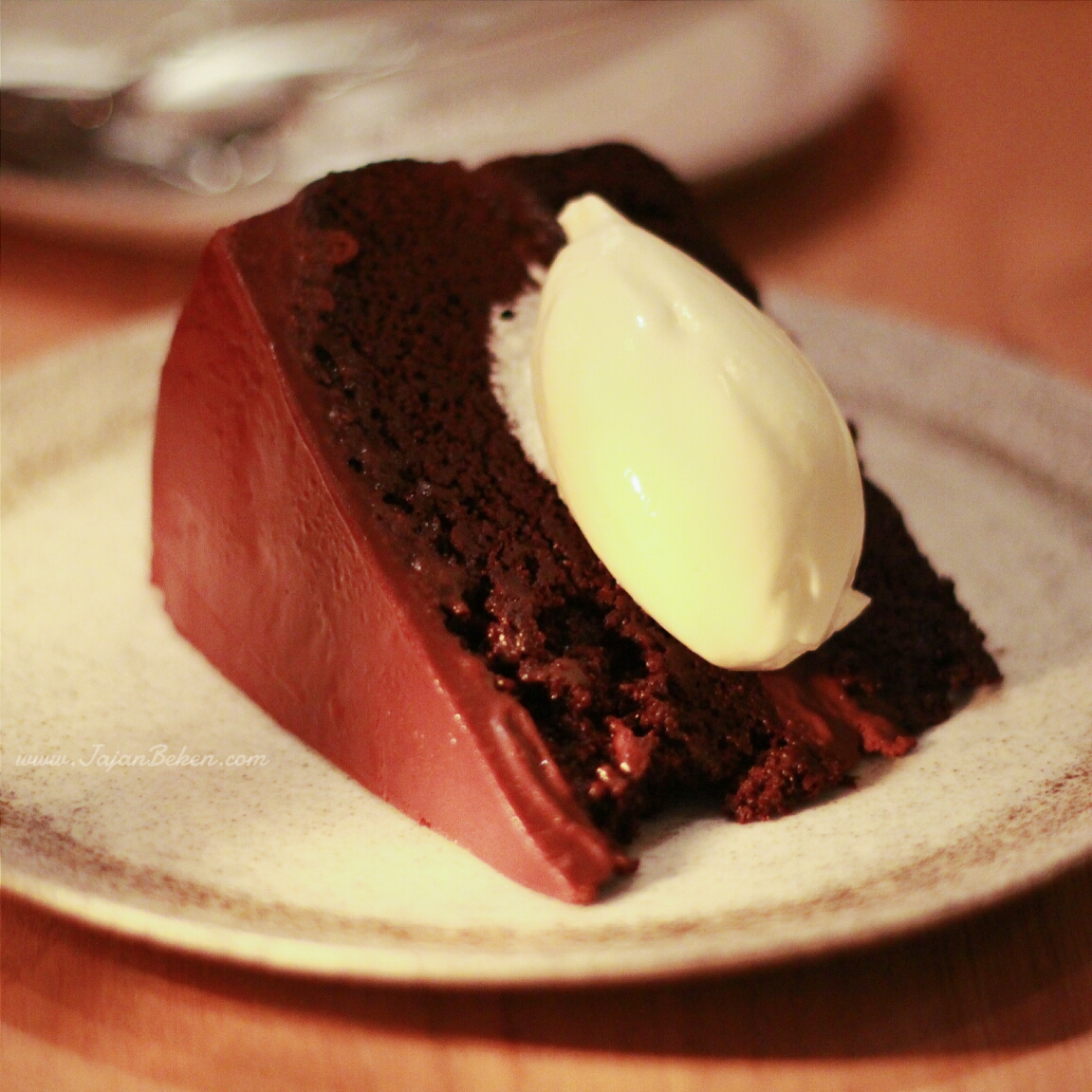 Drink
Grilled Lemonade (IDR 50K)
Grilled lemon juice, palm sugar, tastes slightly sour and sweet was combined perfectly in sparkling soda. Not too sour due to palm sugar influence and this is the first thing I try a new flavor that so refreshing. So, you must try it.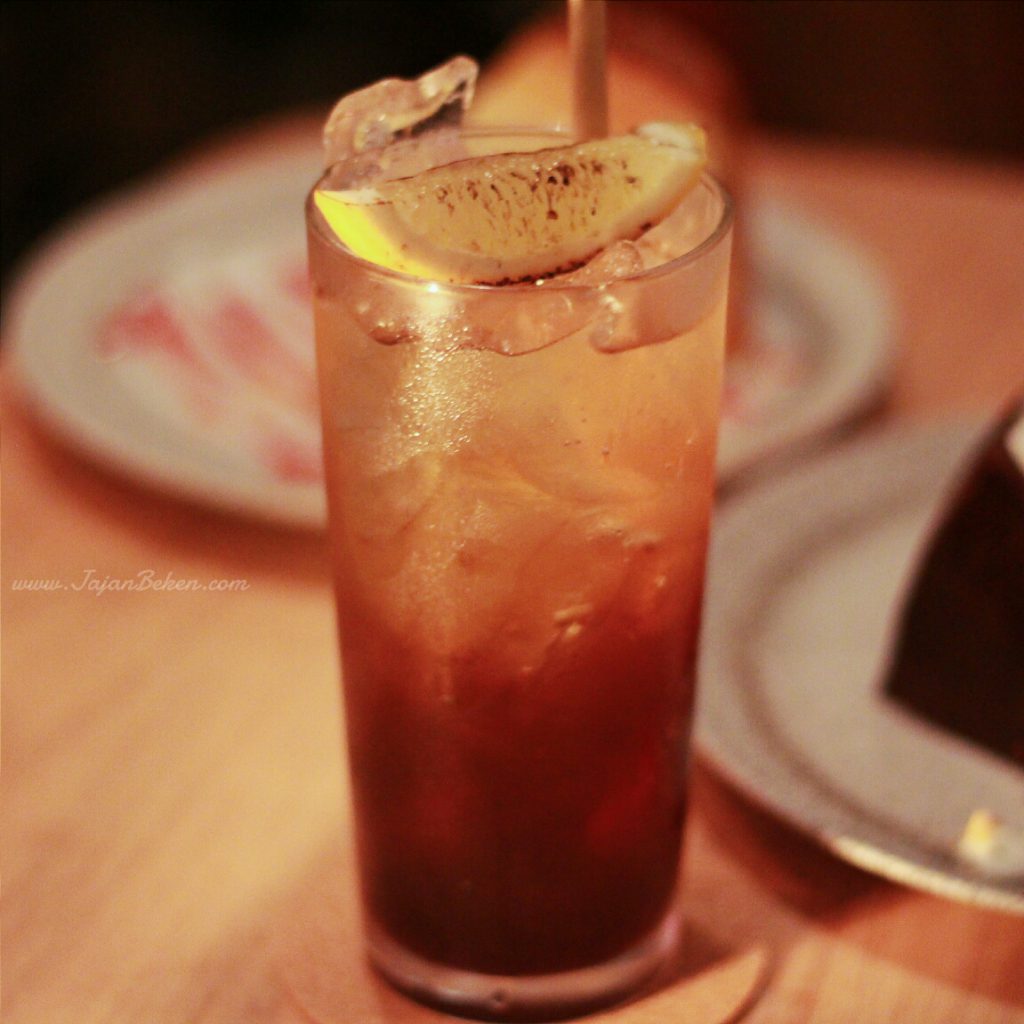 Jamu Royal (IDR 50K)
One of the mocktails here served with turmeric, tamarind, honey, lemon juice, carrot, ginger beer. Very unique with the combination of traditional with sophisticated presentation. These drinks will indulge your taster.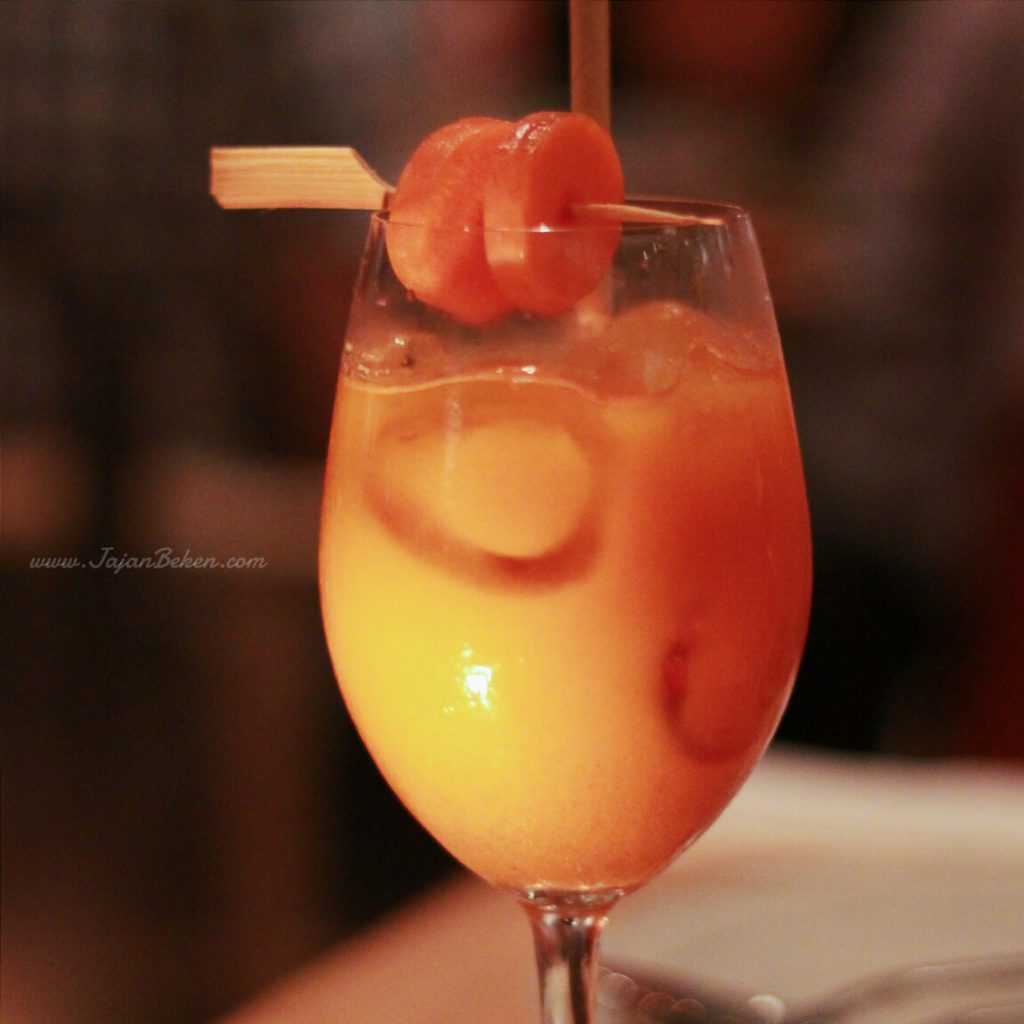 That was my visit at Attarine Gunawarman Jakarta, the place was so very cozy with tranquility atmosphere, instead the food and the beverages was so very tempting and delicious! I love being here and feel so comfortable.
Thank you for coming in my blog, finally i apologized if there any mistakes in the writing this blog. Don't forget to subscribe my blog. See you in the other food adventure with Jajan Beken.
RATING
Ambience : Excellent
Taste : Excellent
Service : Good
Price :  Average
FACILITIES
Wifi : Yes
Plug : Yes
Dine in : Yes
Outdoor : Yes
Toilet : Yes
Parking: Yes
CONTACT
Address : Attarine Jakarta
Jl. Gunawarman No.11 A, Selong, Kebayoran Baru, Jakarta Selatan, DKI Jakarta 12110

INFORMATION
Open hour : Lunch (11.00-16.00 PM), Dinner (18.00-01.00AM)
Price : Average 600K 
for two people (approx.)
MAP