Animale restaurant Jakarta delivers a lifestyle full-service restaurant and bar, offering progressive American cuisine with flavors from the Mediterranean. Carrying a modern classic concept in each dining room, Animale restaurant will spoil you with natural interior nuances to the ocean in every corner of the room. Complete with views of the glittering city of Jakarta.
So a few week ago, I had the opportunity to come and try some menu at Animale Restaurant. I came with my friend and had planned in advance of our arrival. We arrived at Animale restaurant Jakarta during dinner hour. I suggest when you come to this restaurant better make reservations in advance.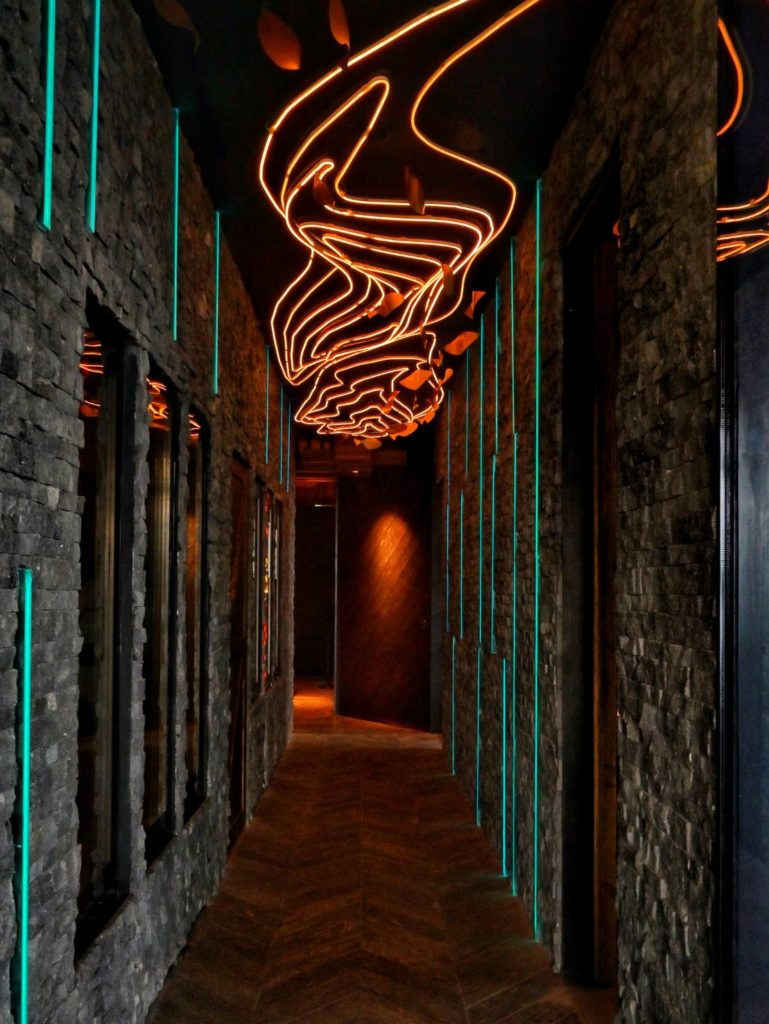 Upon arrival you will immerse into 'Habitat' inspired interior. From the welcoming 'ocean', you will journey to the 'land' where Animale transports you to a warm surroundings highlighted by the use of plenty raw stone material, enriched by accents of woods slats on the ceiling and illuminated by a warm light creates that intimate feel.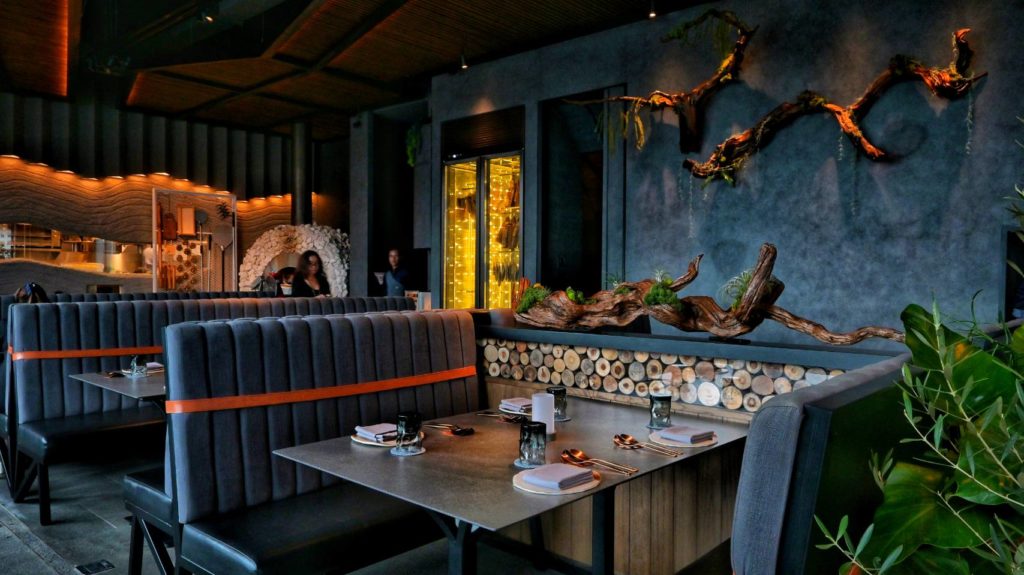 Animale Restaurants allows guests to enjoy their meal at 3 distinctive spaces. Bar/lounge, main dining room and al fresco. And for those who require an added seclusion and private gathering away from public eyes, they also offer 3 VIP rooms that can be booked to accommodate such requests.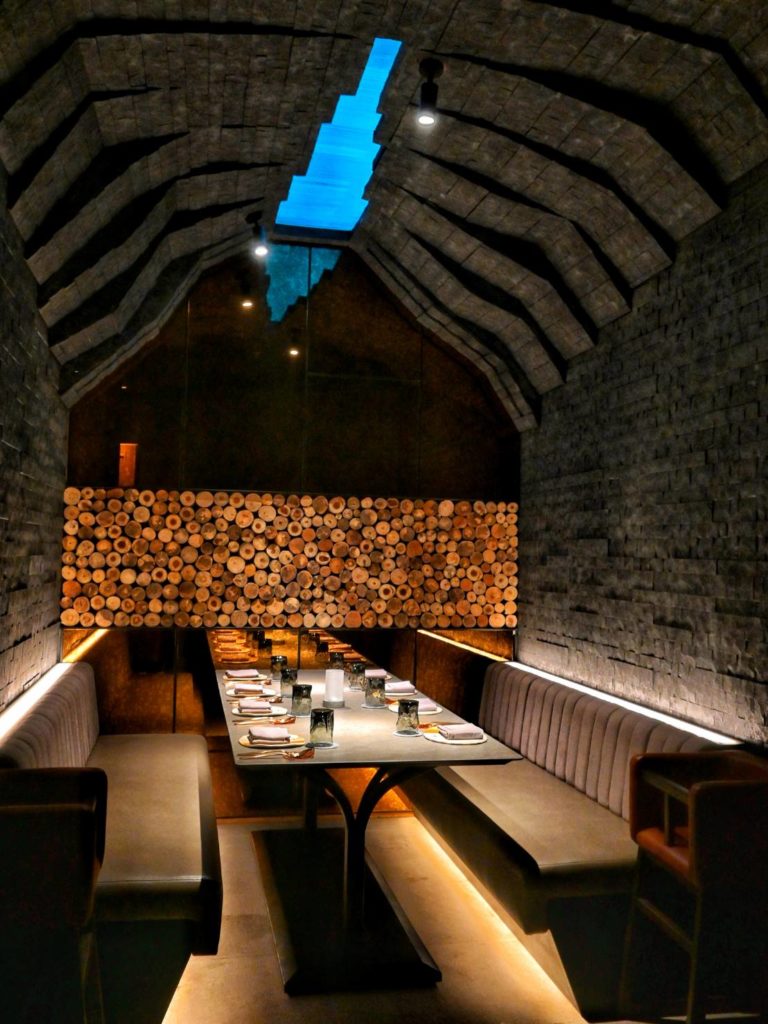 An al fresco 'mountain' themed area serves as smoking seating area with magnificent view.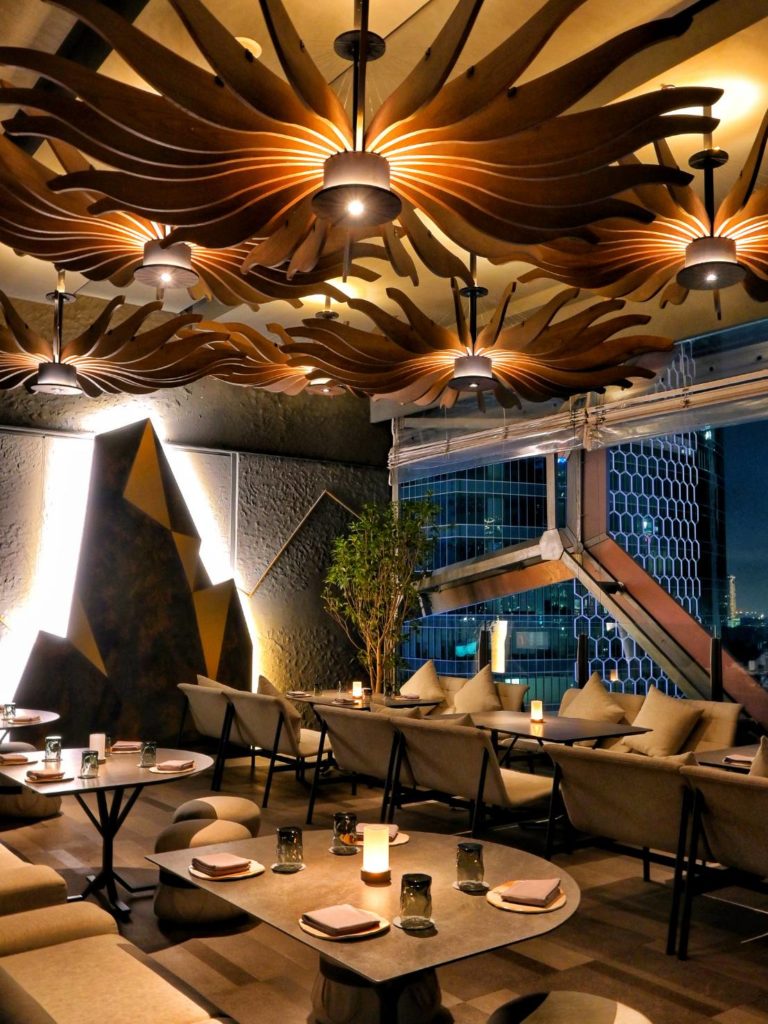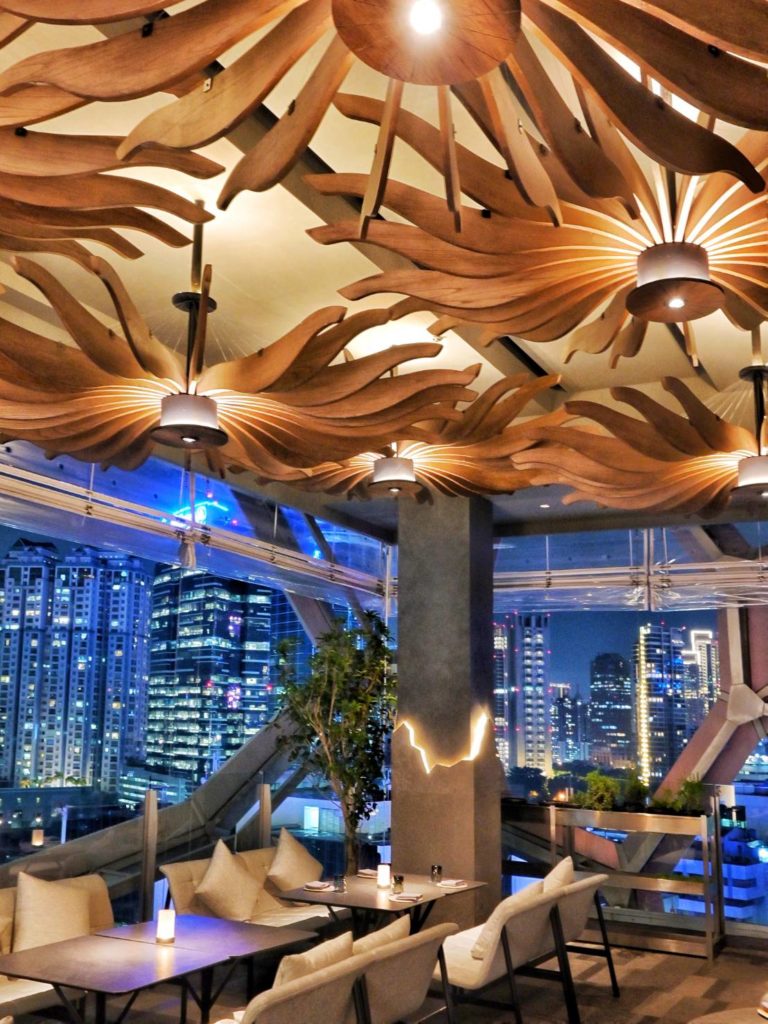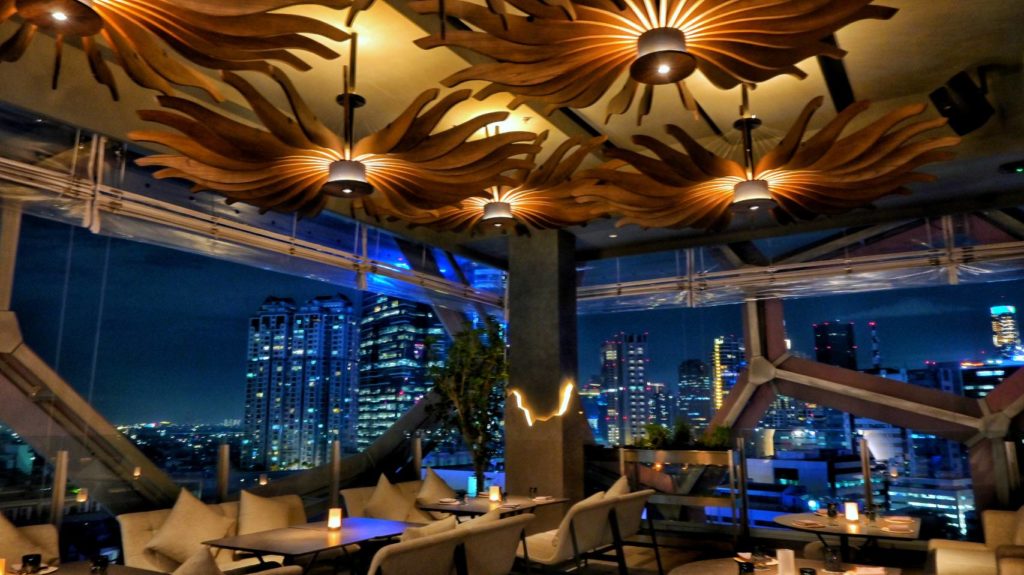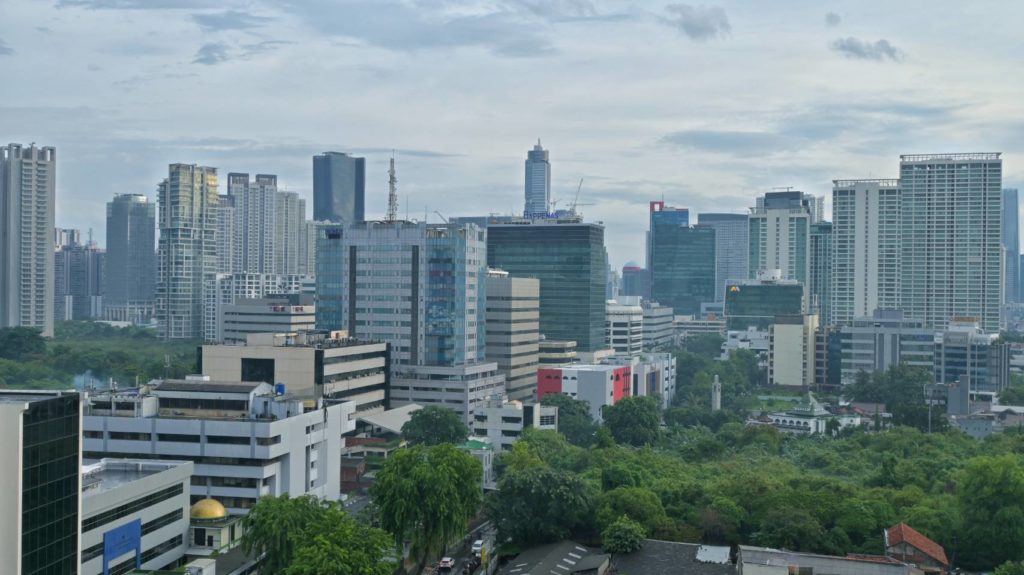 Animale Restaurant
Animale Jakarta embraces the idea of great food packed in shareable small dishes to evoke the energy of social dining experience. Showcasing their wood burning oven in the dining room, allows you to hover in and join the action.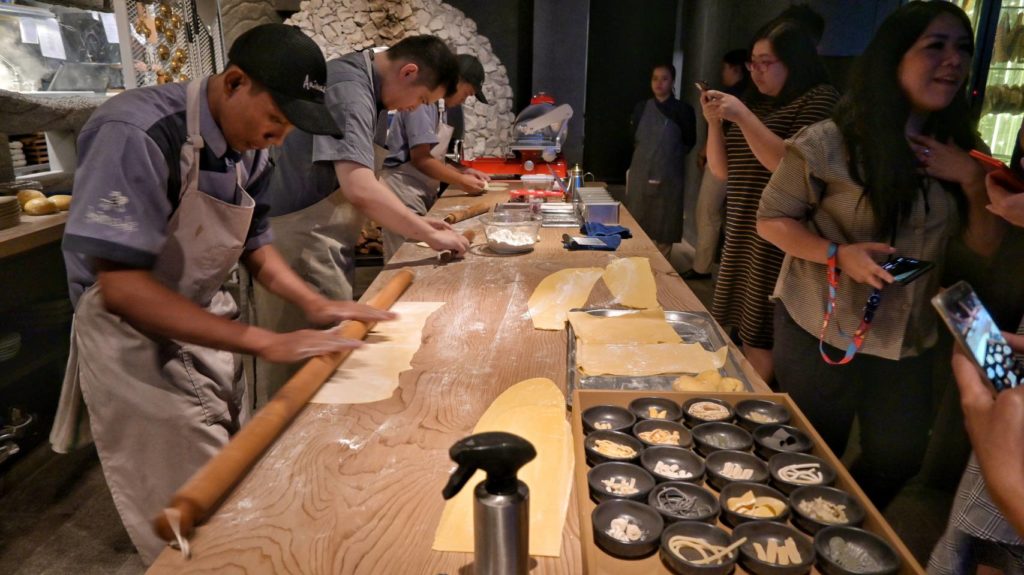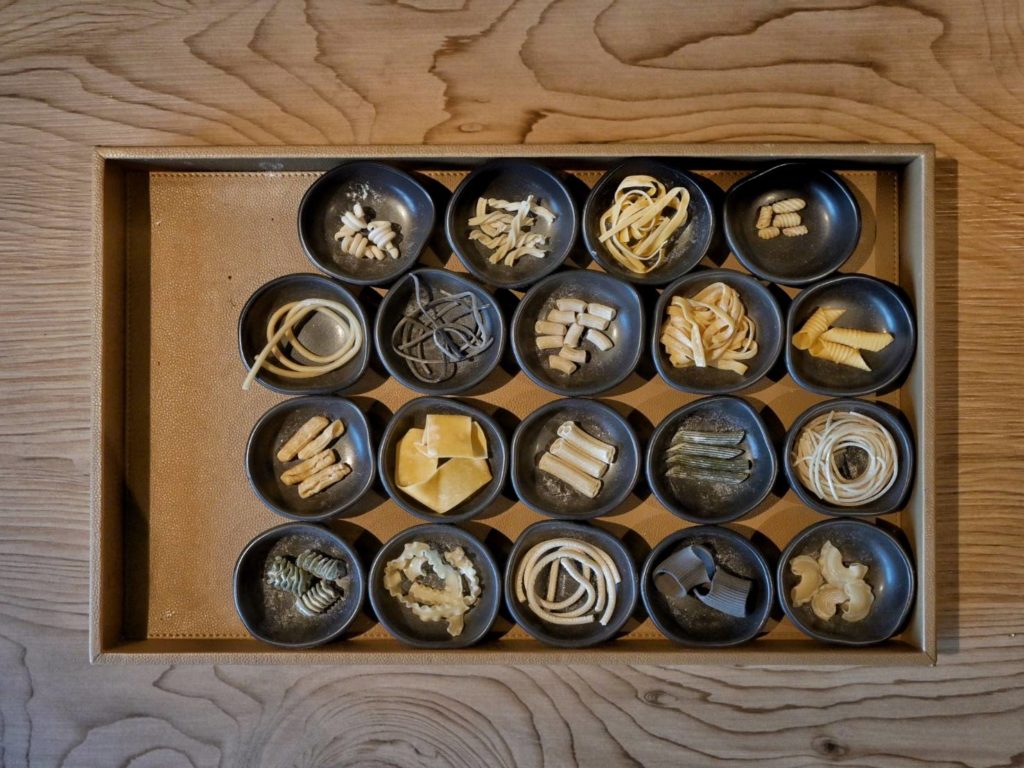 Mediterranean cuisine is a culinary originating from temperate countries around the Mediterranean Sea. Fresh seafood is mixed with good quality vegetables, fruits and grains, while what is meant by progressive Mediterranean cuisine is a form of contemporary culinary movement that gained popularity in the 1990s in high-end restaurants.
Unlike restaurants in general, which classify food based on appetizer or main course, Animale restaurant has its own way. The distribution of food is categorized based on cooking methods, up to the types of raw materials that exist.
Mezze IDR 165K
The mezze platter come to our table as a first dish. The menu served with two hummus, baba ganoush, labneh & marinated olives pita.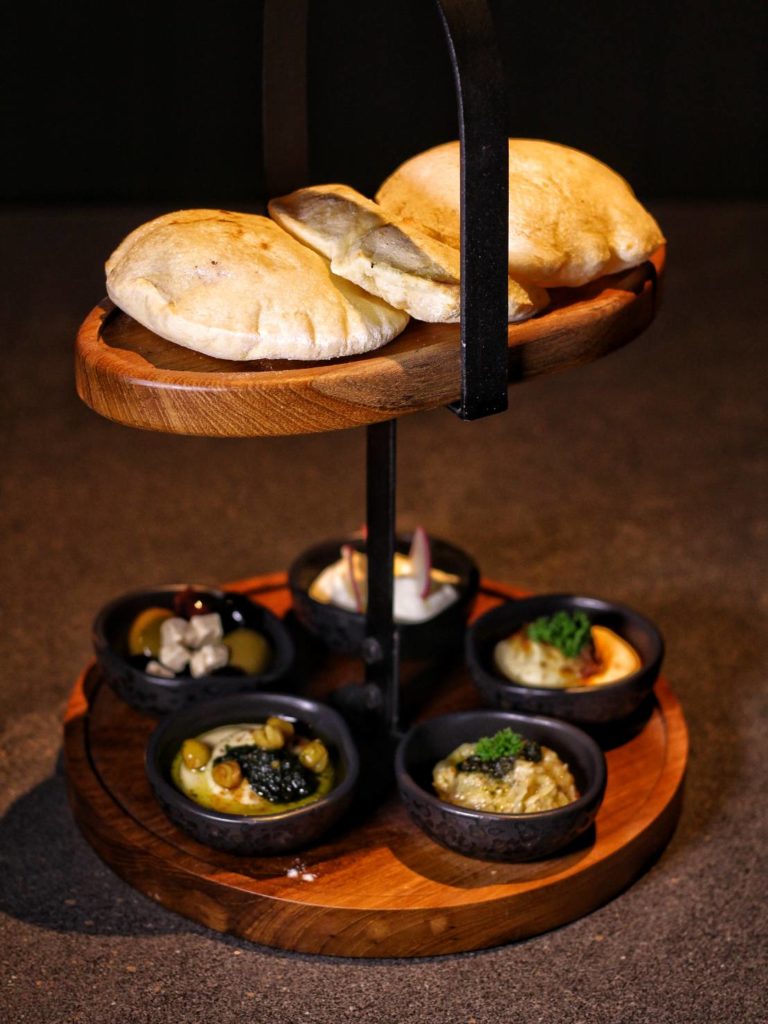 Chicken Romaine Salad IDR 110K
The menu served with chicken, raw garlic & smoked anchovies dressing and shaved parmesan crouton. For you who like vegetables you must order this menu which combination between the elements is very good and creates a perfect taste. Interestingly the chef will present this menu directly in front of you and you will see him making this salad.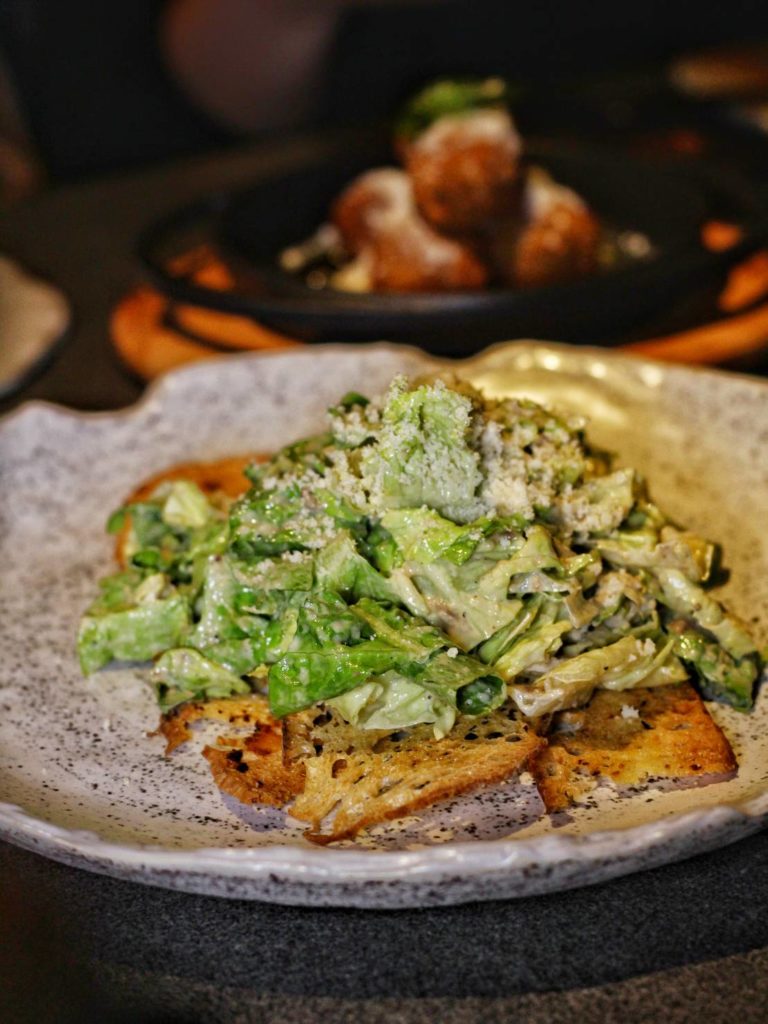 Tomato Salad IDR 140K
The next salad is one of my favorite, served with cherry tomatoes, burrata, arugula, citrus cinnamon vinaigrette, aged balsamic and crispy quinoa. This burrata will be the main topping that is placed on top of cherry tomatoes. Of course, by placing the burrata on top, soft cream will be mixed with the savory and delicious taste of this menu when mixed.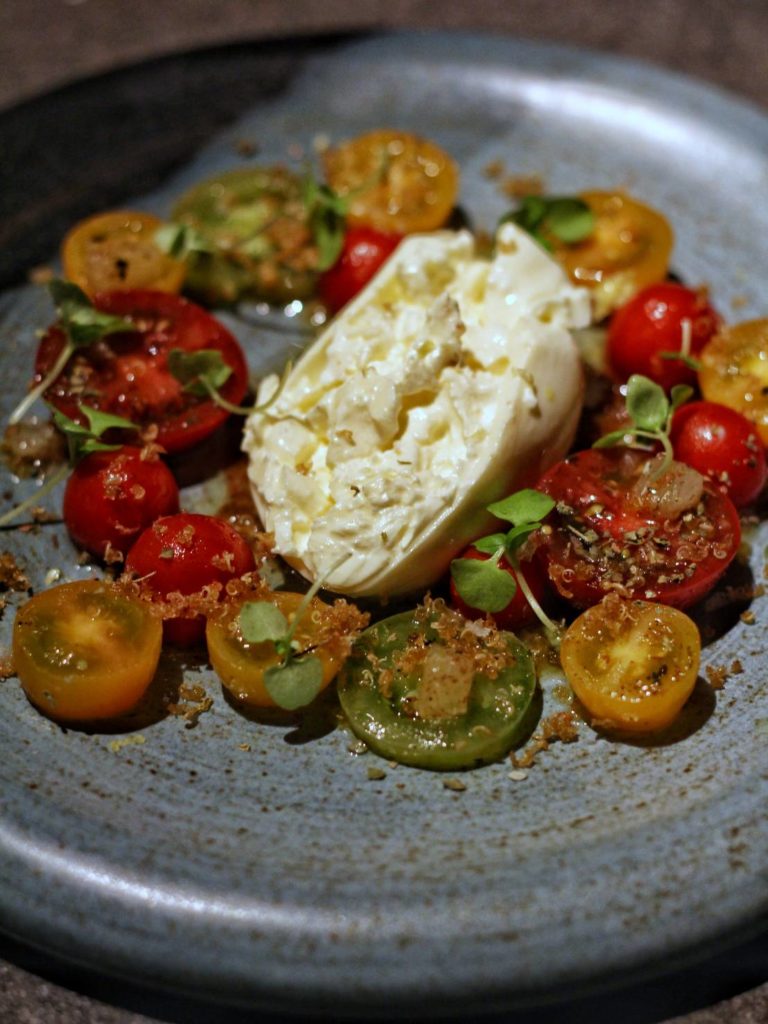 Wagyu & Foie Gras IDR 175K
Still with starter, the menu served with master kobe carpaccio, pine nuts, truffle sauce, saba, arugula and parmesan lavash. The meat is very tasty and very refreshing. And more perfect if you eat this meat with parmesan lavash will taste more savory. I recommend this menu when you visit Animale Restaurant.
Angus Meatballs IDR 120K
From the outside it looks like an ordinary ball, but if you have eaten it will taste very extraordinary. This meatballs served with dry aged & filled with smoked mozzarella, parmesan crust, marinara & pistachio pesto.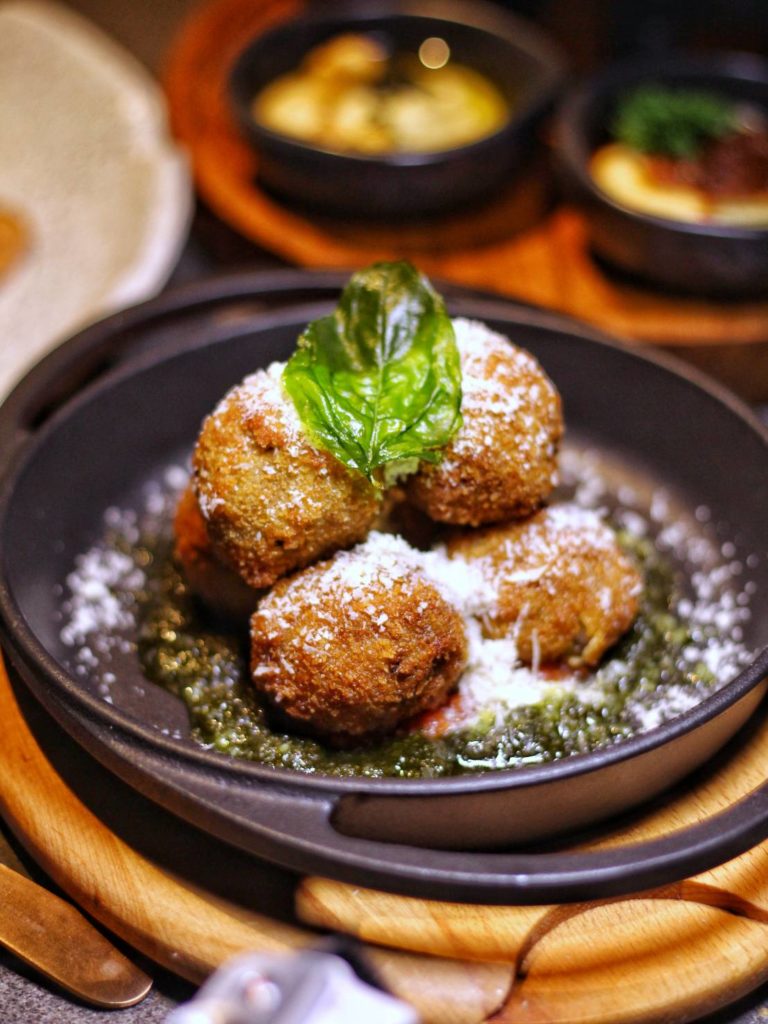 Lamb Kofta IDR 185K
The menu served with grilled then stewed in terracotta, confit garlic, shallots & tomatoes, green tahini, sesame flatbread. I really like this lamb kofta, it has perfect texture and good taste.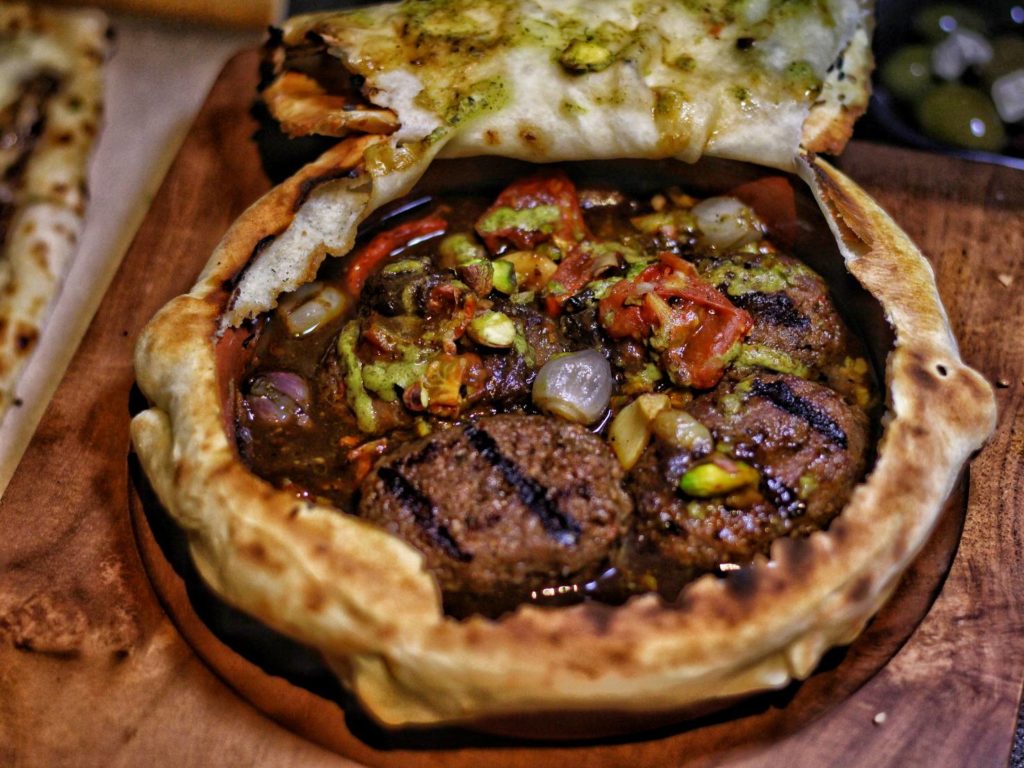 Salmon IDR 195K
This is one of the menus that I will order again when I come back to this restaurant. They use dry-aged salmon for this menu no wonder why the texture of salmon was tender and rich of flavor.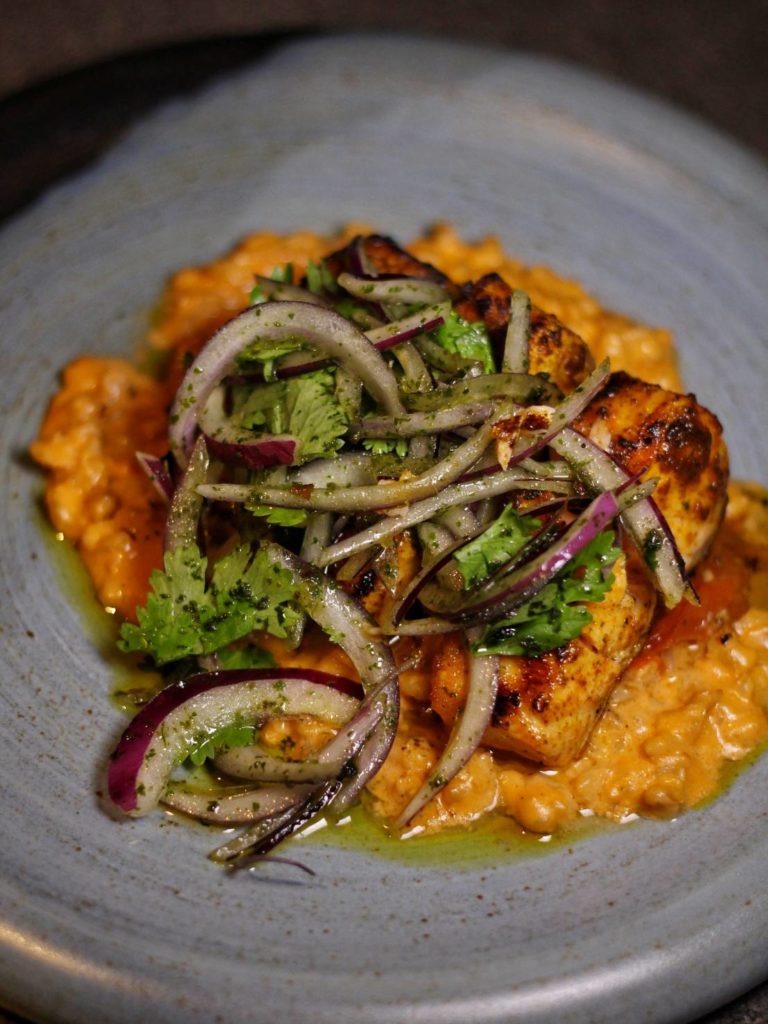 Truffle Hunter IDR 145K
And this pizza is also my favorite menu in Animale Restaurant. Served with roasted mushroom pureé, straciatella, roasted garlic, crispy sage, white truffle oil. When this menu comes to the table the aroma of truffles is like calling to be ready to eat! Other than that what makes this delicious pizza is the thickness of the skin and savory cheese.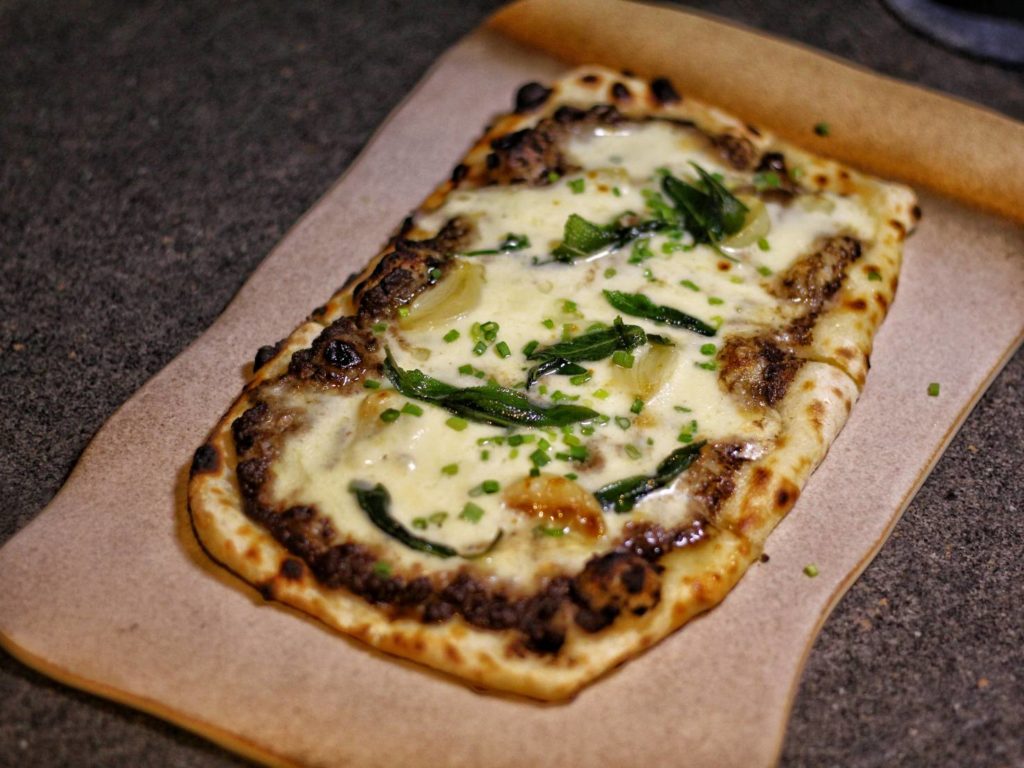 Beef Cheek IDR 225K
Yeah the next awesome menu is beef cheek, served in a "Tagine", caramelized fuji apples, almond & golden raisin couscous. I like the tender and juicy texture of meat with gravy that is rich in flavor.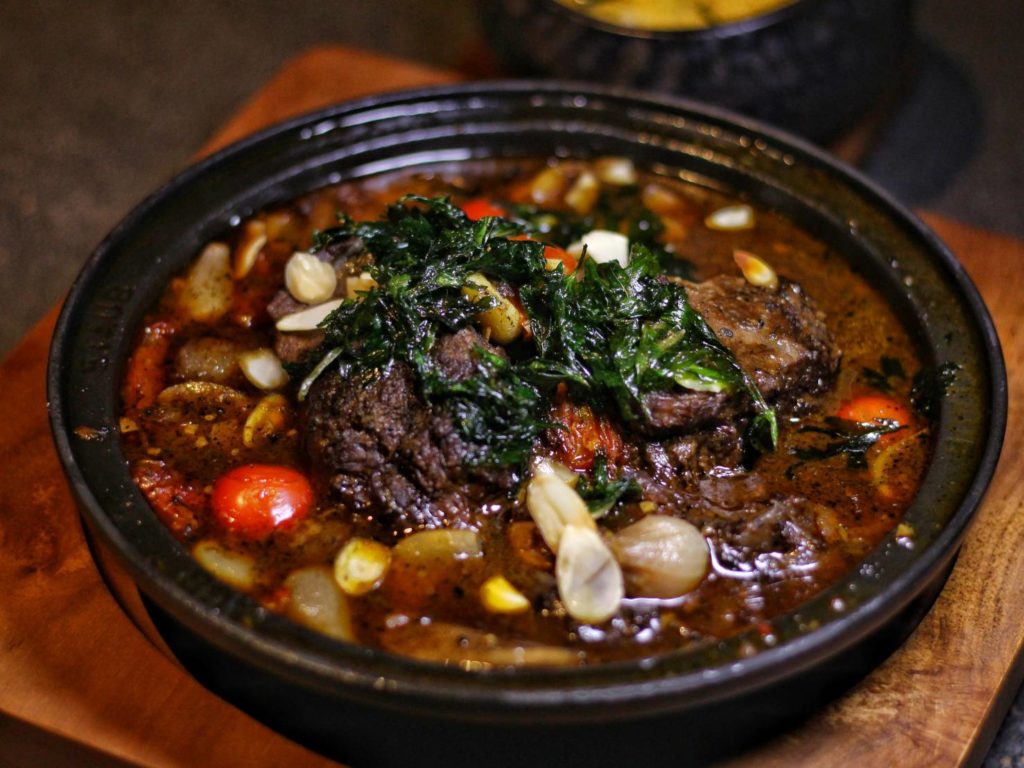 Linguine Nero al Bronzo IDR 175K
This menu served with aglio olio, grilled slipper lobster, burnt garlic oil, anchovies, chili flakes. The linguine seasoned just right, savory garlicky and slightly spicy.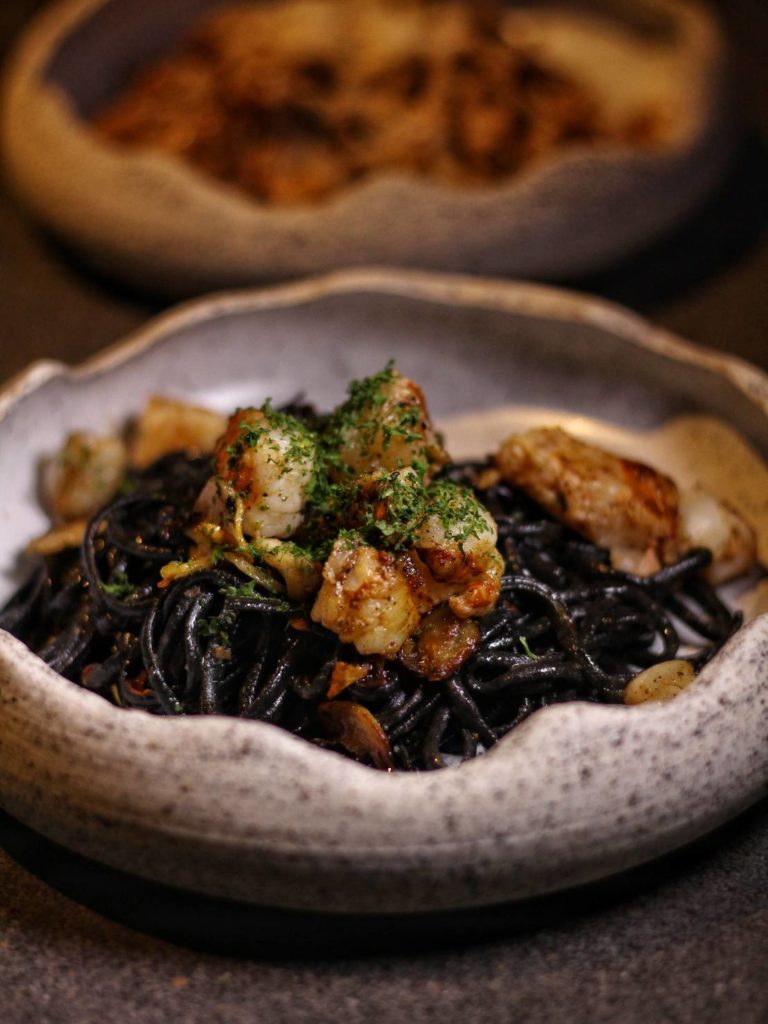 PB&J Malabi IDR 85K
And now we head to dessert, this menu served with pistachio butter milk pudding, strawberry rose compote, strawberry sherbet. At first I thought this menu would taste sour and apparently not! Fruit and ice cream contribute a refreshing taste in my mouth.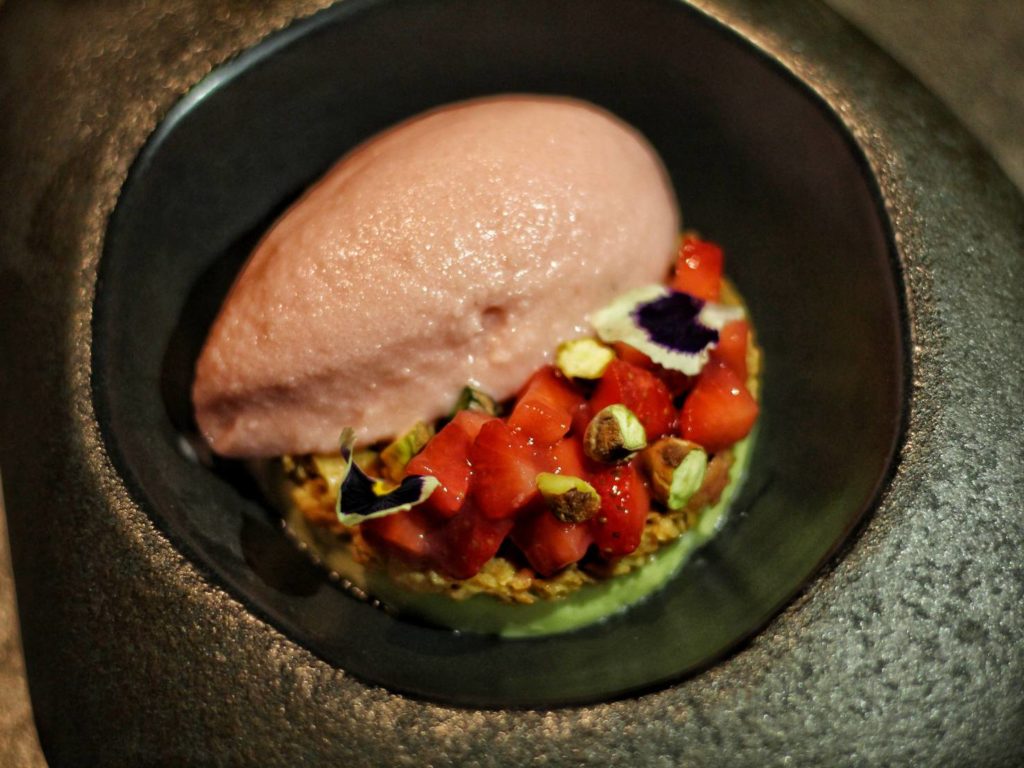 Truffle Truffle IDR 75K
Unique dessert I've ever tried, why? Because on this menu the truffle aroma is very strong as in the main course in general. It tastes very good with full chocolate, Sweet and salty.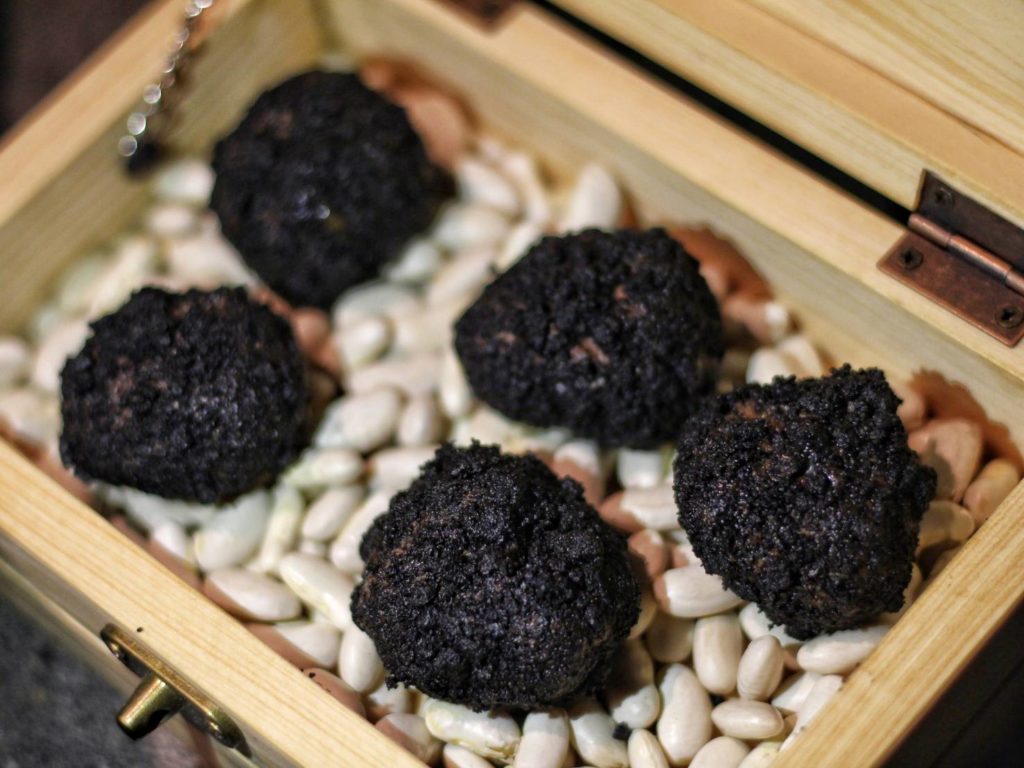 Portoklaopita IDR 85K
This menu served with orange bread pudding, whipped guanaja ganache, orange blossom sorbet. This menu is perfect for making your mood back! Sweet and sour taste provide perfection on this menu.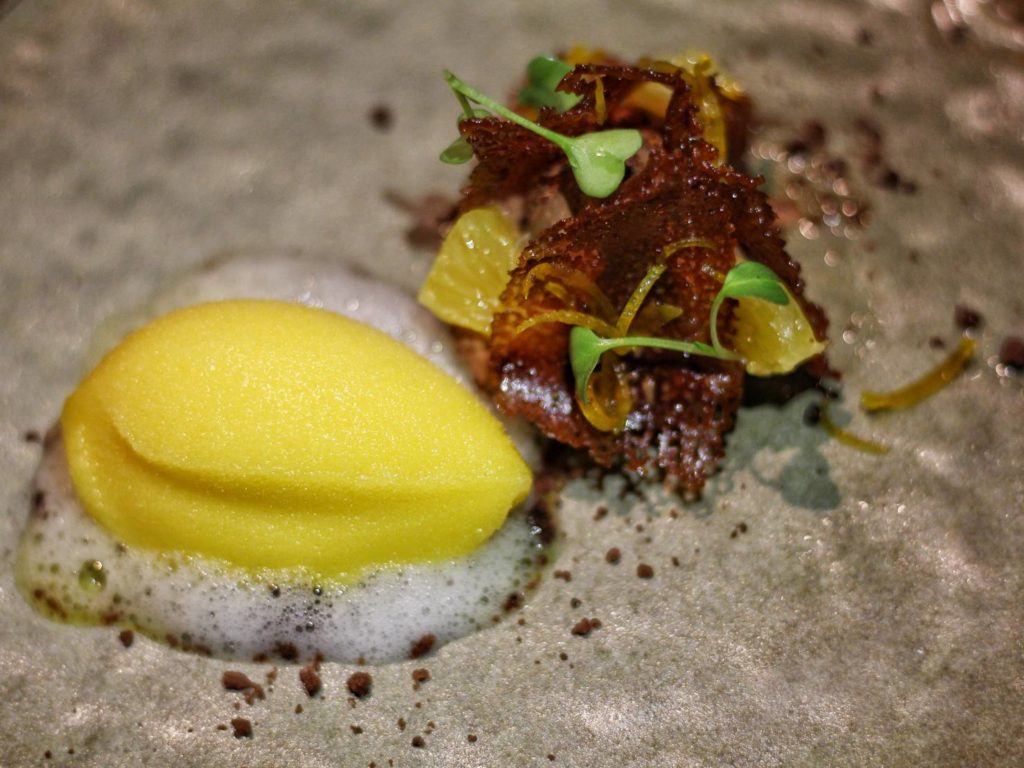 Apple Pie Baklava IDR 90K
And the last menu is apple pie! Served with filo pastry, ricotta, brown butter ice cream. They use natural sweetness of apple and honey to make this dessert.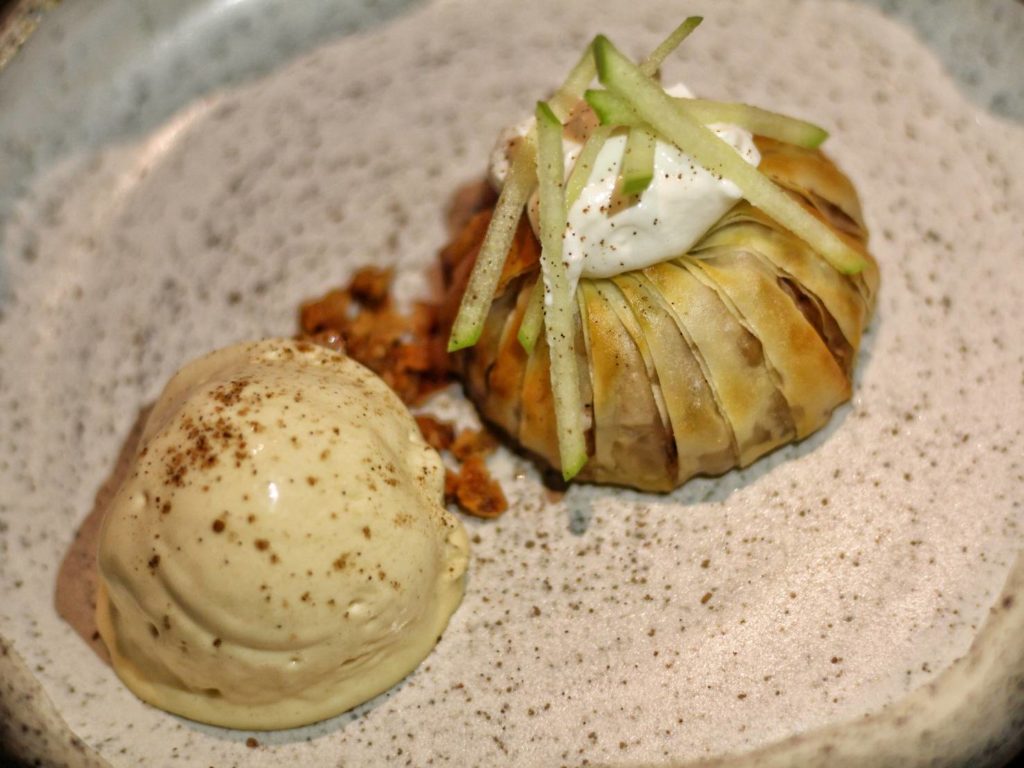 Finally I close my review and don't forget to follow our culinary journey in this blog, Instagram, Youtube and Facebook. Please apologize if there is something missing in writing or menu explanation. See you in another culinary journey with Jajanbeken!
RATING
Taste : Excellent
Service : Excellent
Price : Average
FACILITIES
Wifi : Yes
Plug : Yes
Dine in : Yes
Private Room : Yes
Outdoor : Yes
Toilet : Yes
Parking: Yes
CONTACT
Address : MD Place 11th Floor Jl Setia Budi Selatan No 7, Setia Budi, RT 5, RT.5/RW.1, Kuningan, Setia Budi, Kuningan, Jakarta, Daerah Khusus Ibukota Jakarta 12910
Telp :0877-7264-6253
Instagram @animalerestaurant
INFORMATION
Open hour: 17.30 – 22.30
Price : Rp500.000 for two people (approx.)
Dresscode : Smart Casual.
MAP