This time we would move to some place in Nusa Dua that full of shady trees, a cool place with serenity surrounding. This is Amarterra Villa Nusa Dua, our home for three days.
Amarterra Villa Nusa Dua is one of so many five stars hotel that located inside ITDC (International Tourism and Development Corporation). There are so many activities that we had here and this is our memorable time at Amarterra Villa, let's take a look what inside this villa.
Amarterra Villas Nusa Dua
Amarterra is a place with tranquility where you can relax with a view that full of shady green trees.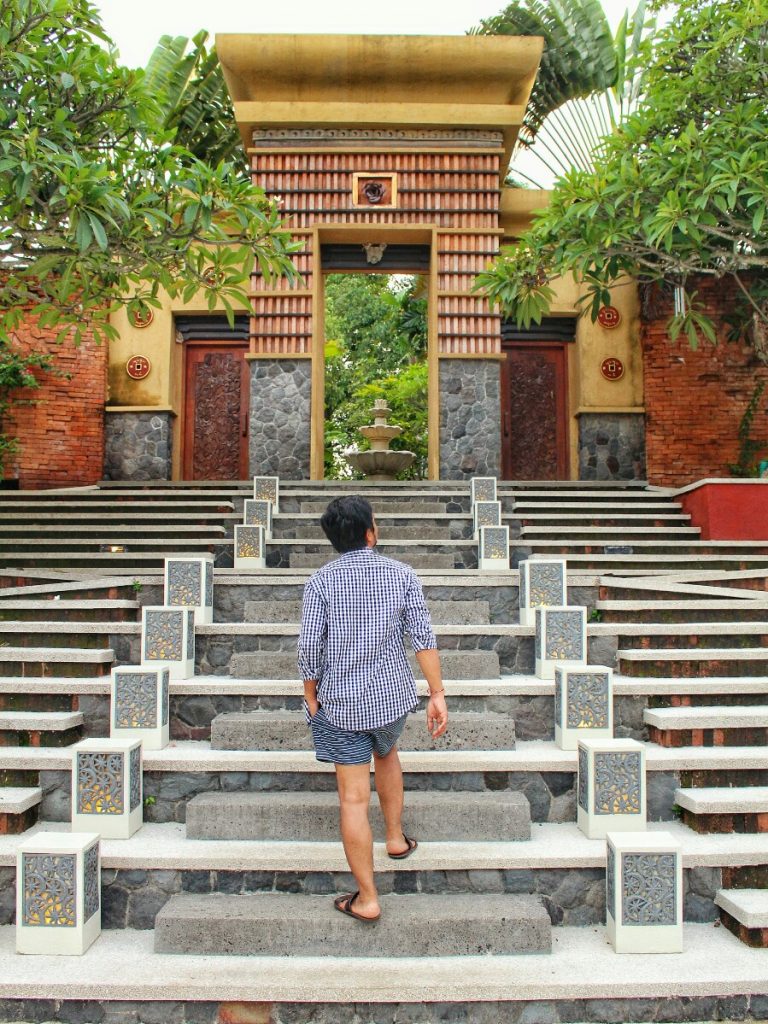 I feel a royal touch at the entrance to the villa like in The Kingdom of Majapahit in ancient era. So does The Amarterra Villa are made inspired by Majapahit remarkable technique manifestation on architectural by terra (soil), a symbol of basic life.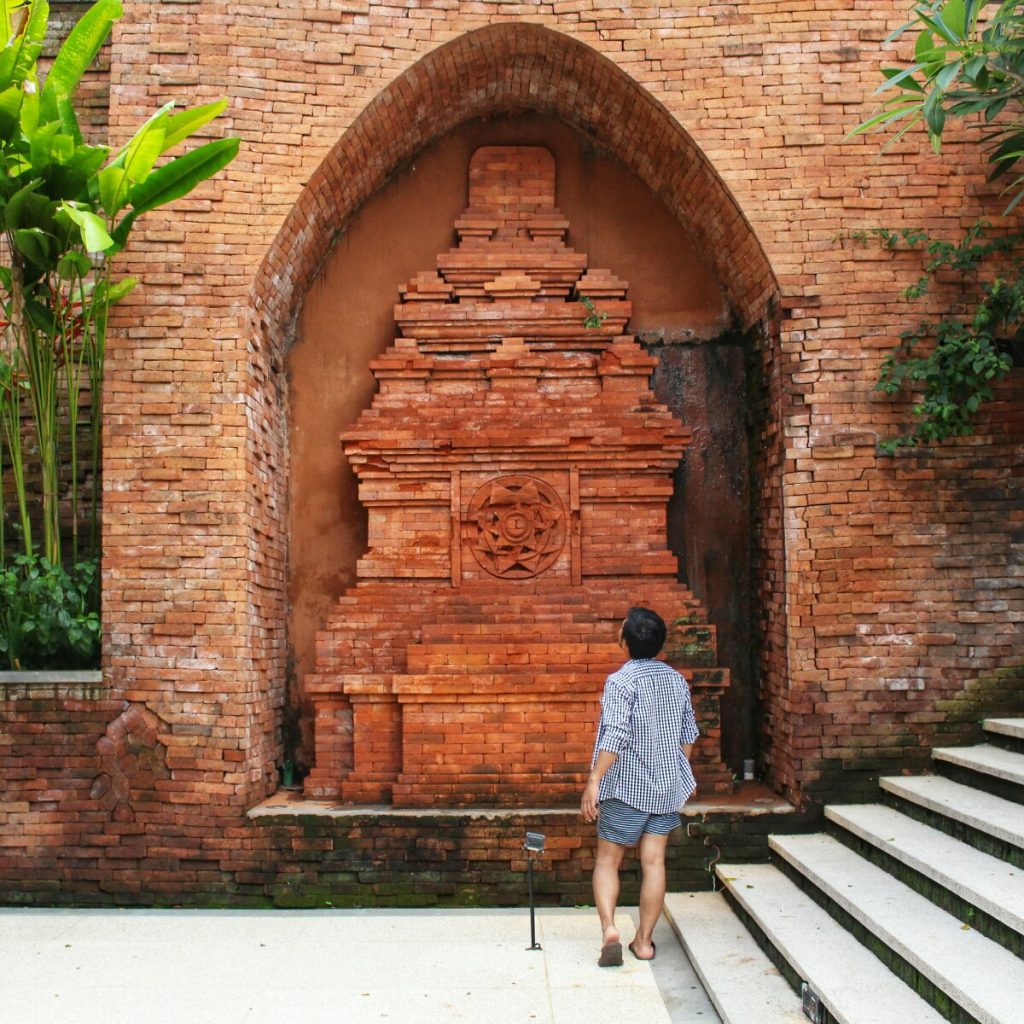 While the water is a symbol of life hodd and healing in Balinese cultures. The synergy from soil and water gives balance in soul, life and surrounding.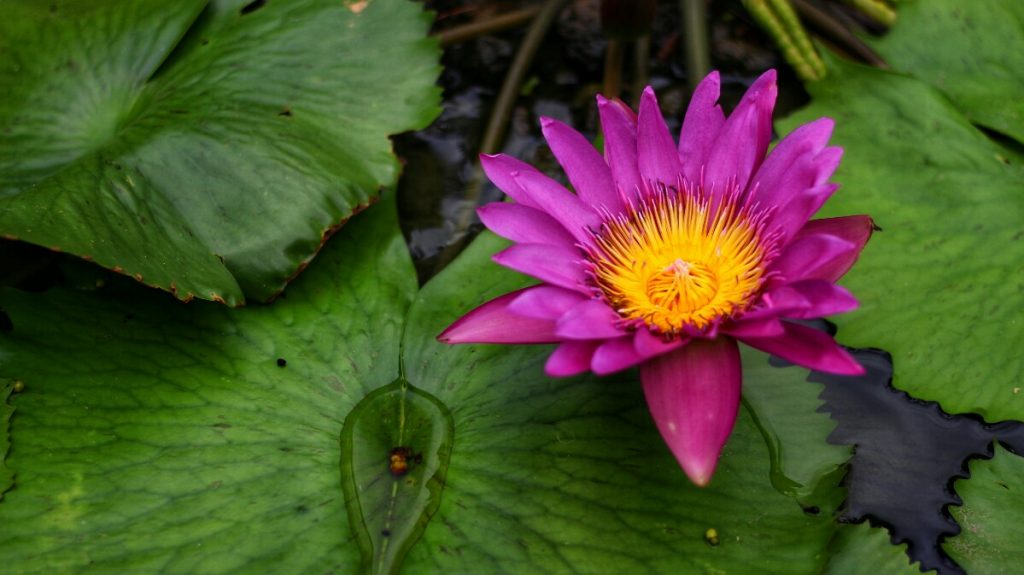 You will find many plants and trees from the path to the villa. This will make you feel tranquil and live in serenity.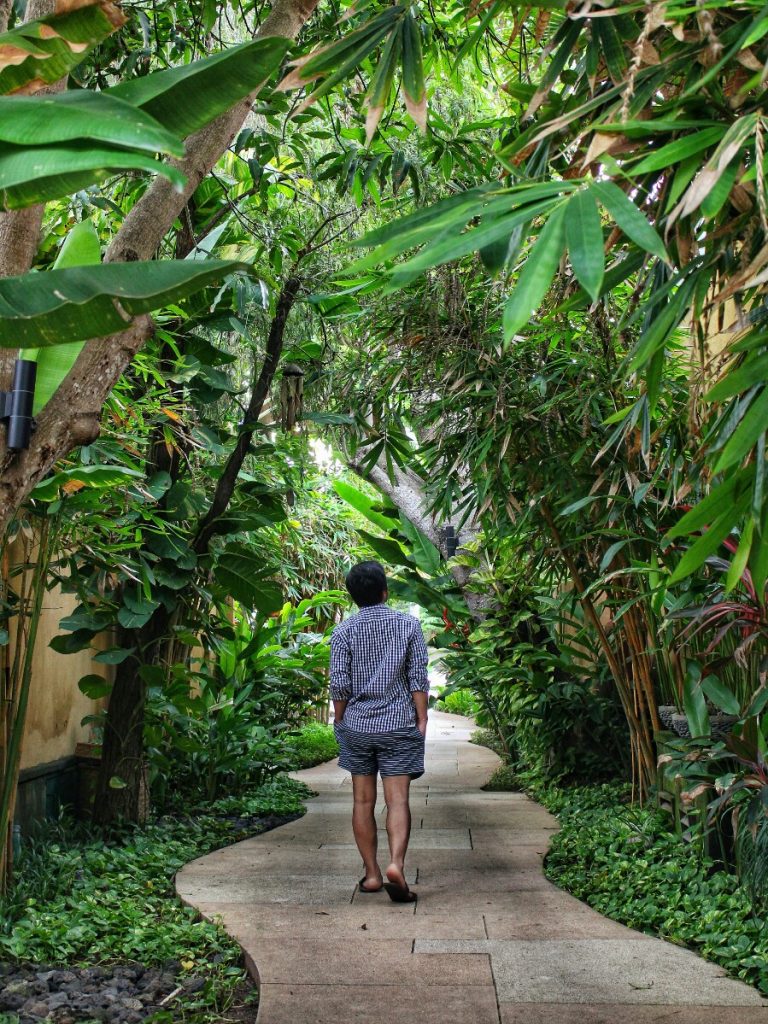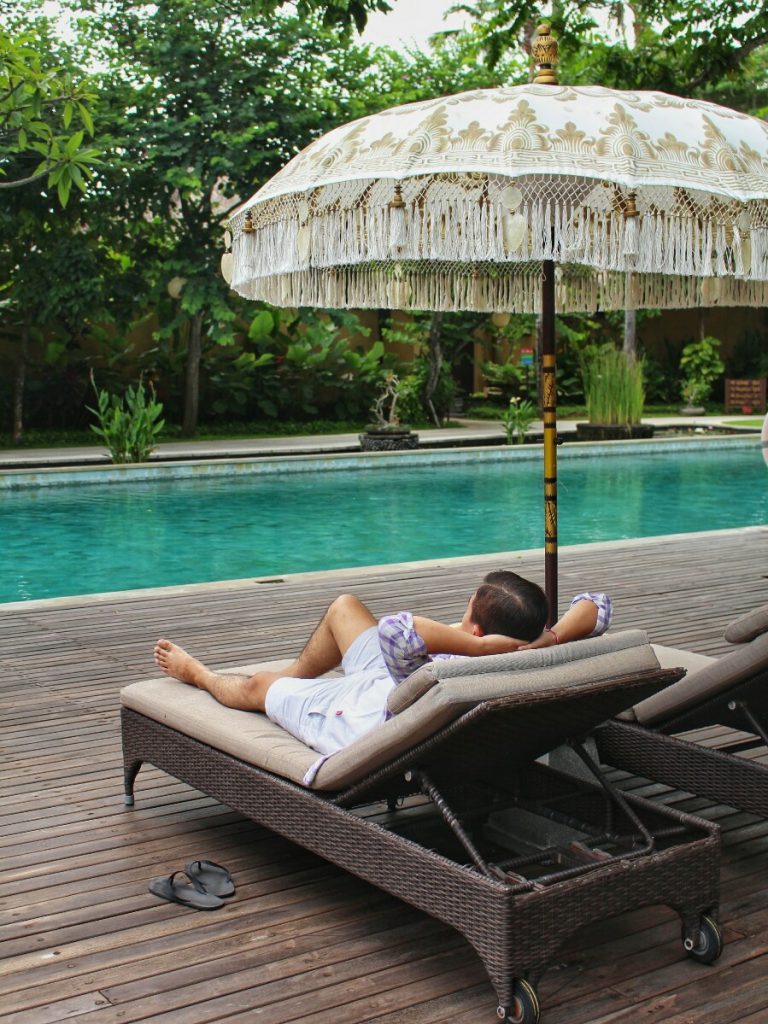 Two Bedroom Villas
We have got two bedroom villas that separate with the Living Room that provided with wide LCD TV. There also a big private pool with 1.5 meters deep.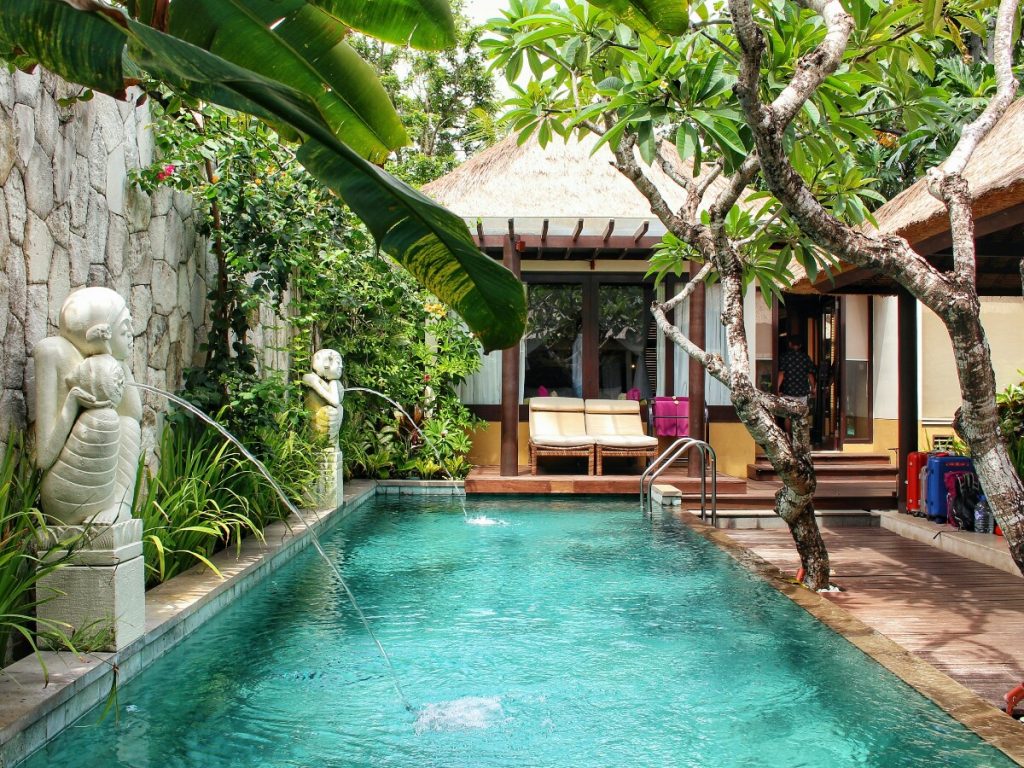 Our villa will get daily fruit basket, daily restocked mini bar and snack and not forget their daily turn down service and sweets. Let's take a look in each bedroom.
Main Room Villa
The bedroom is directly faces the window in front of the private pool. A big curtain is covering the bedstead make it feel like a very private and calm.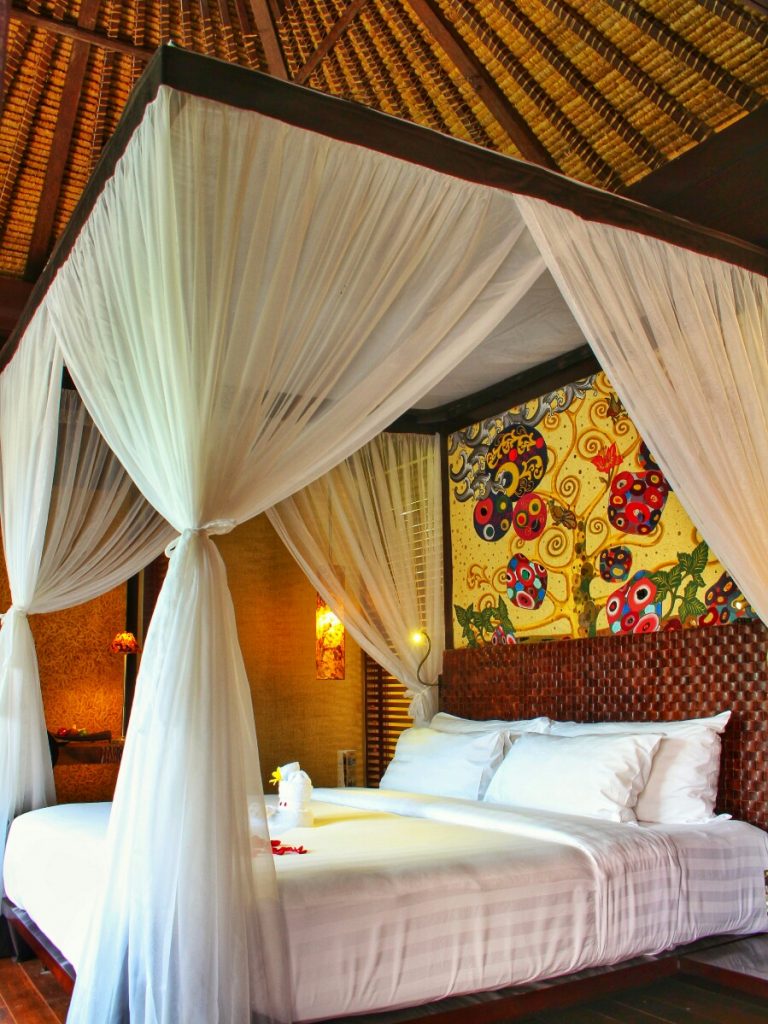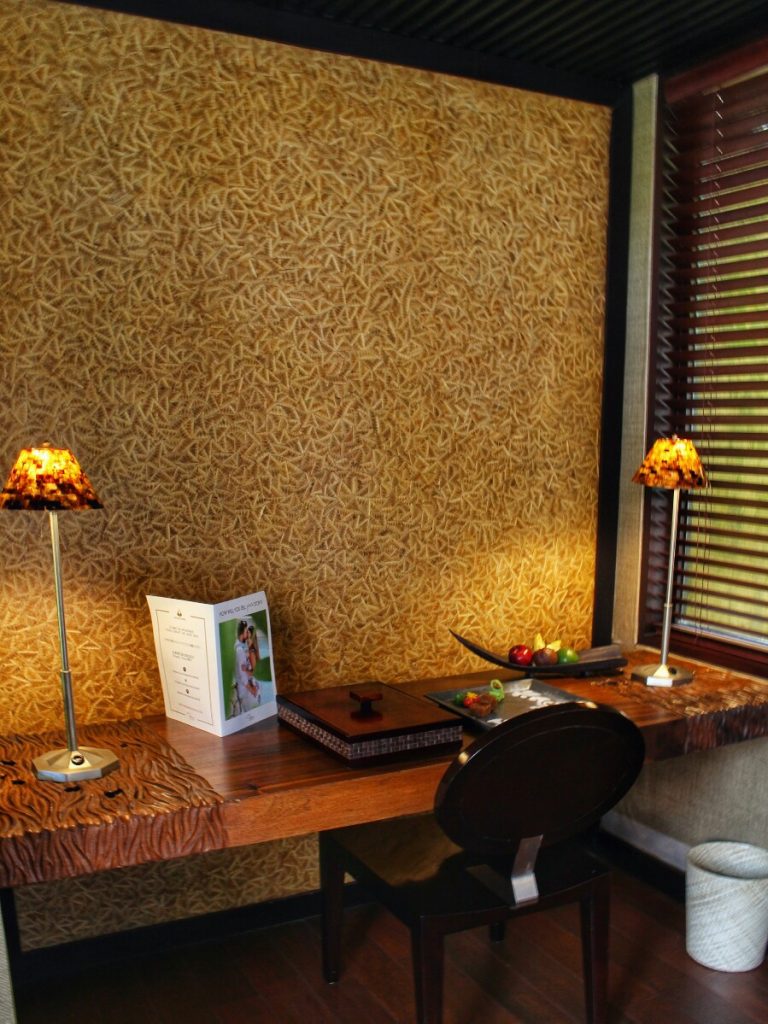 What a cozy moment while we laying inside this whirlpool bathtub with Jacuzzi and watching the LCD TV.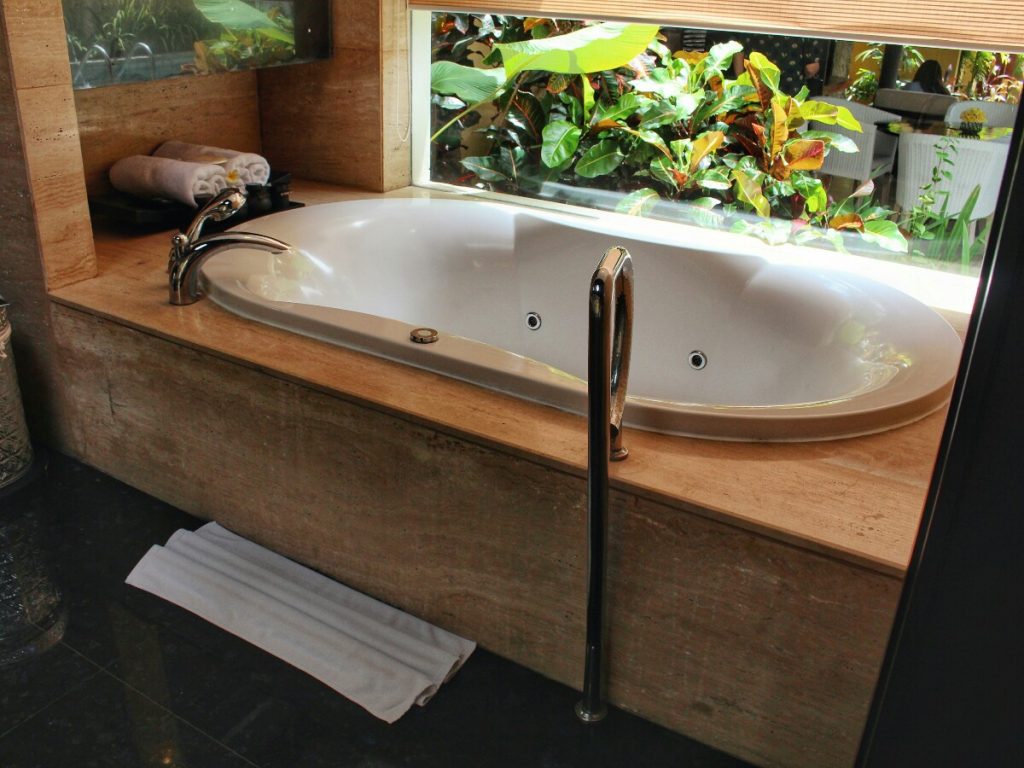 Second Room Villa
You can find a Cable TV , DVD player in all bedrooms just near to the window with big comfy sofa.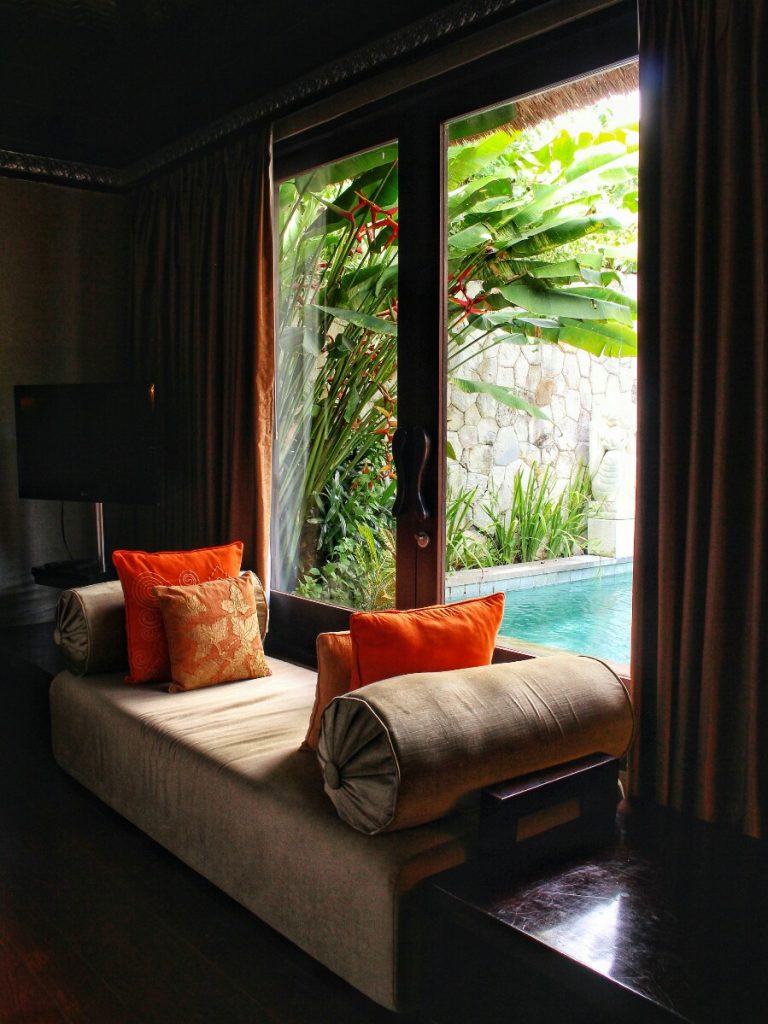 There is a big luggage room complete with safety deposit boxes, bathrobe, scale and a safety equipment like portable fire extinguisher.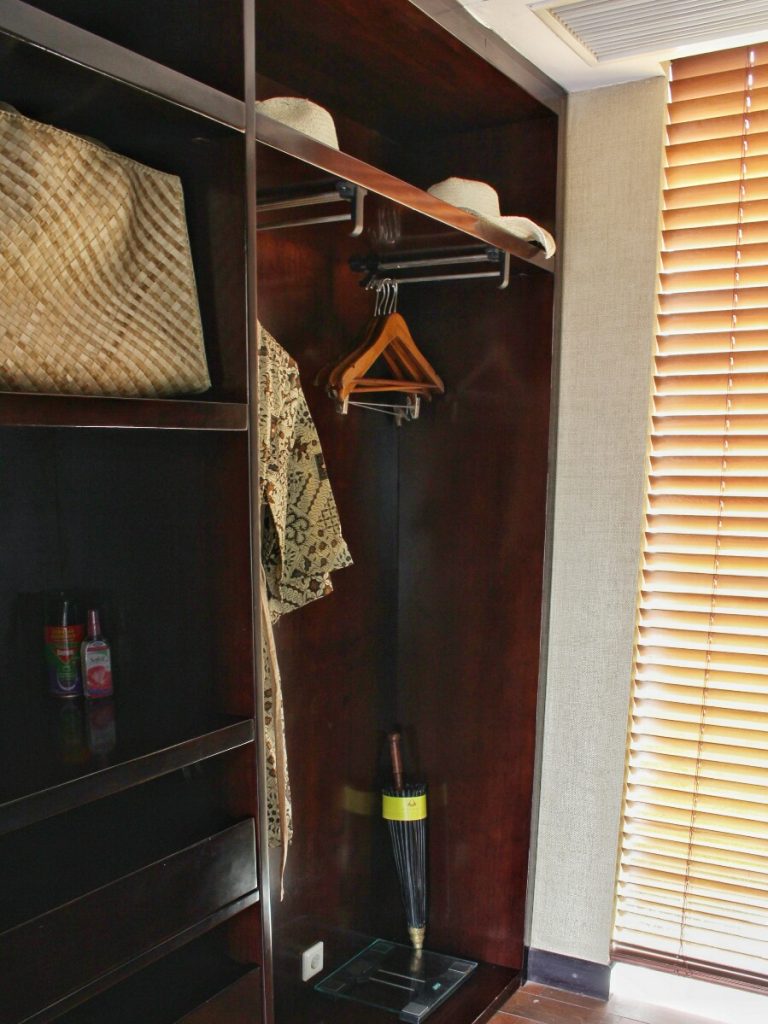 Working desk is also available in each bedroom and of course for the wifi and telephone.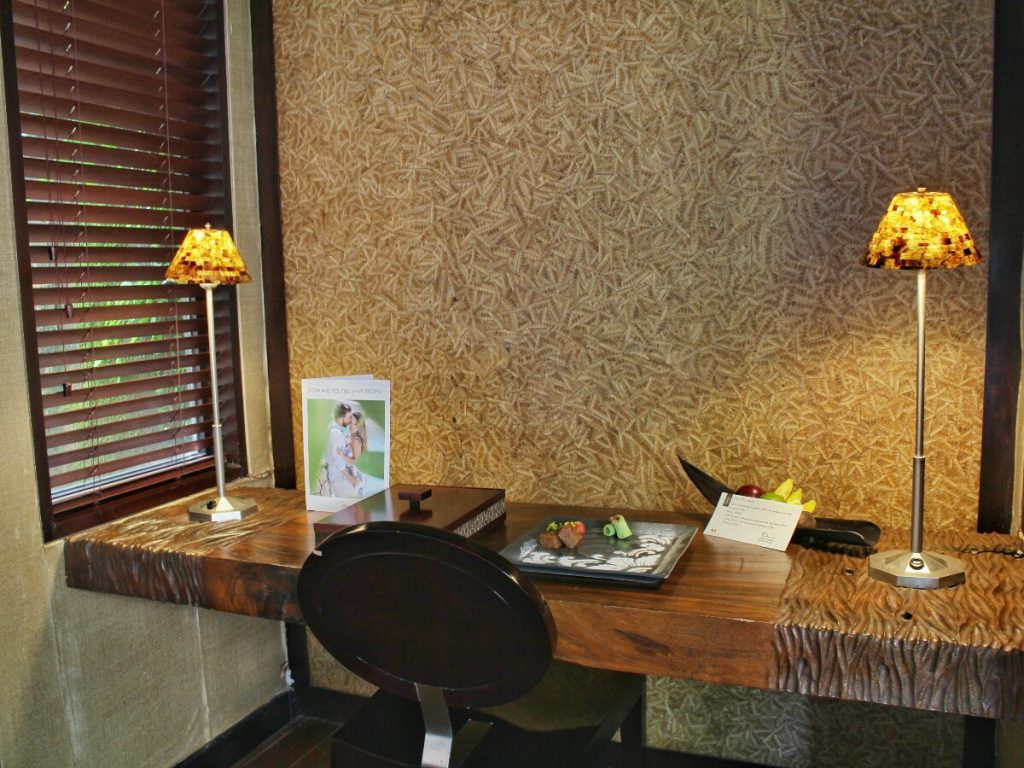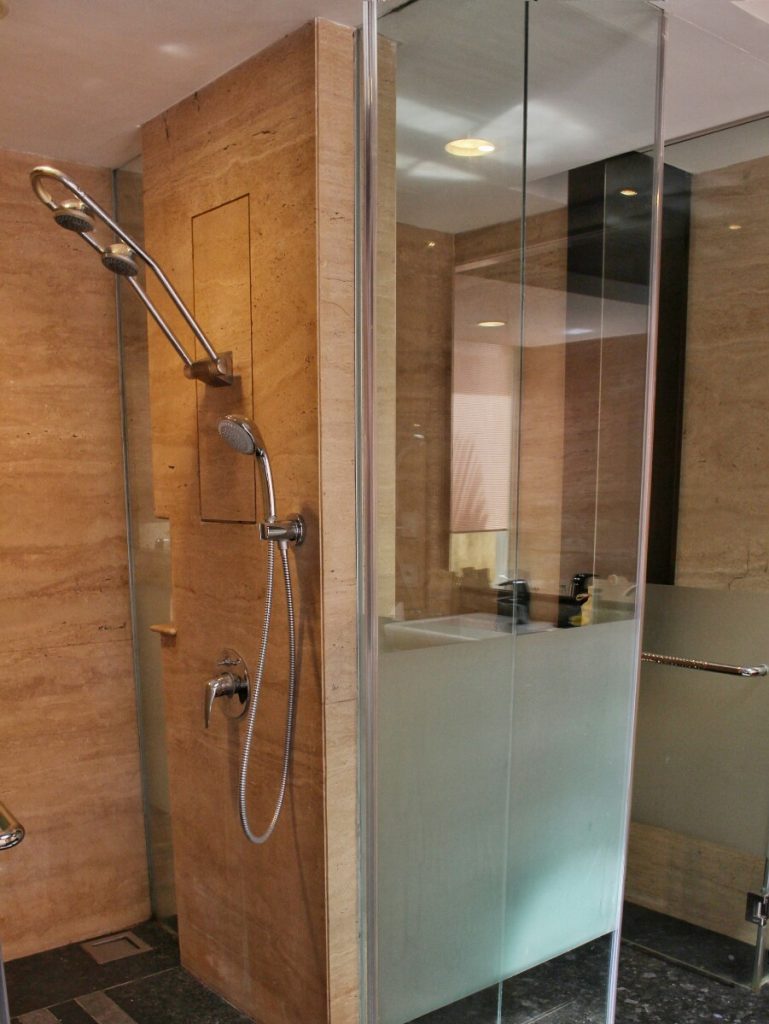 Amarterra Villa Facilities
We have three days two night at Amarterra Villa Nusa Dua and there are so many experience that we had. Here we tried from their spa, the culinary, the private beach, floating breakfast and the barbecue dinner in the villa.
Amarta Spa
The first thing we will share is the spa experience. Spa can be done in the Amarta Spa or in your villa. It will start with the detoxification from the coconut water and choose the desired massage oil for you.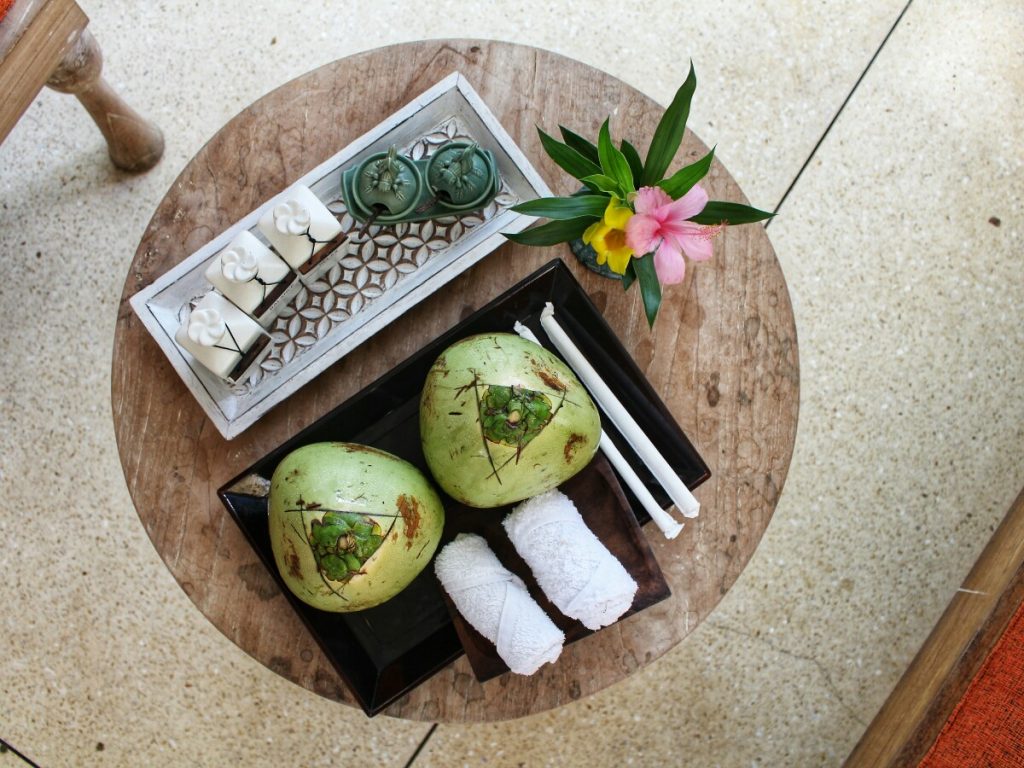 Try their 60-minute massage that continued by soaking in herbs and spices for 30 minutes will make you relaxed and refreshed.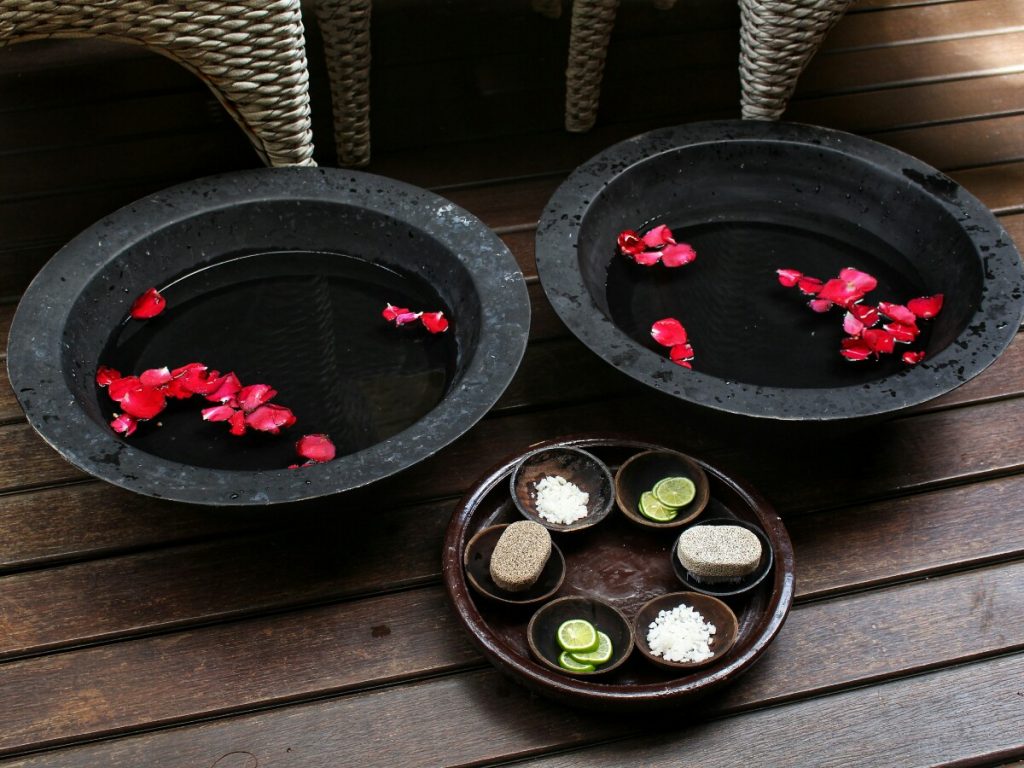 Amarta Spa will provide an unforgettable spa experience and this is recommended to you and your loved ones.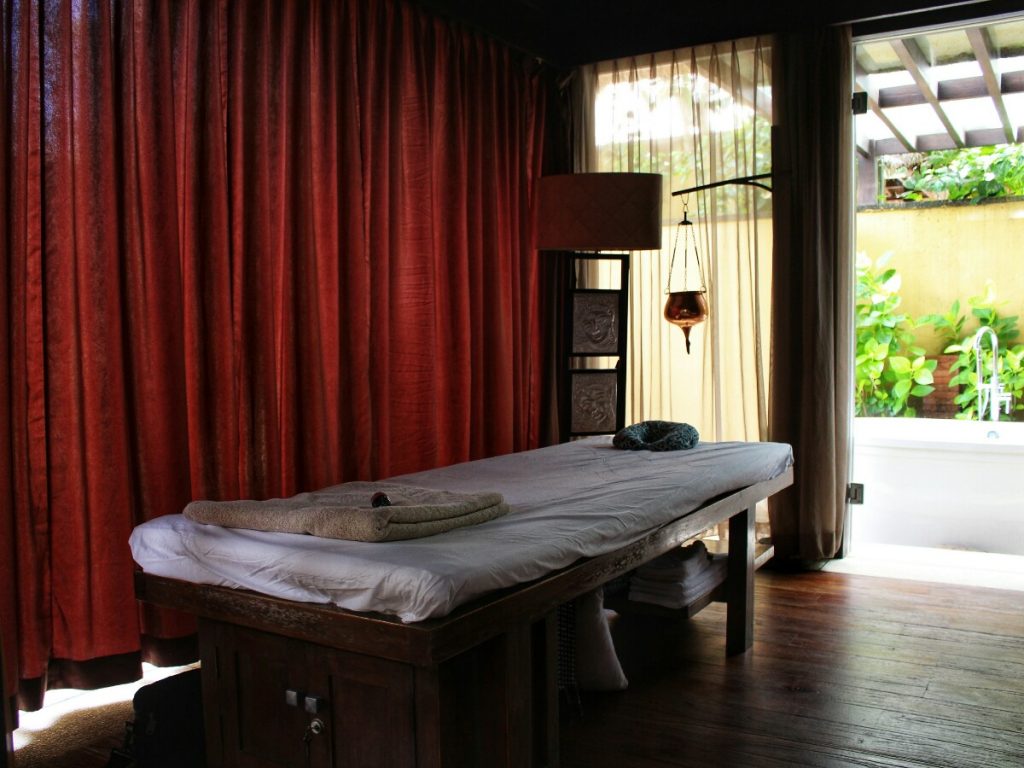 Floating Breakfast
Floating breakfast can be done in the private pool in your villa. Order the floating breakfast at the night before and the hotel staff will bring it to your villa at the desired time. The best time to do a floating breakfast is starting at 7 a.m.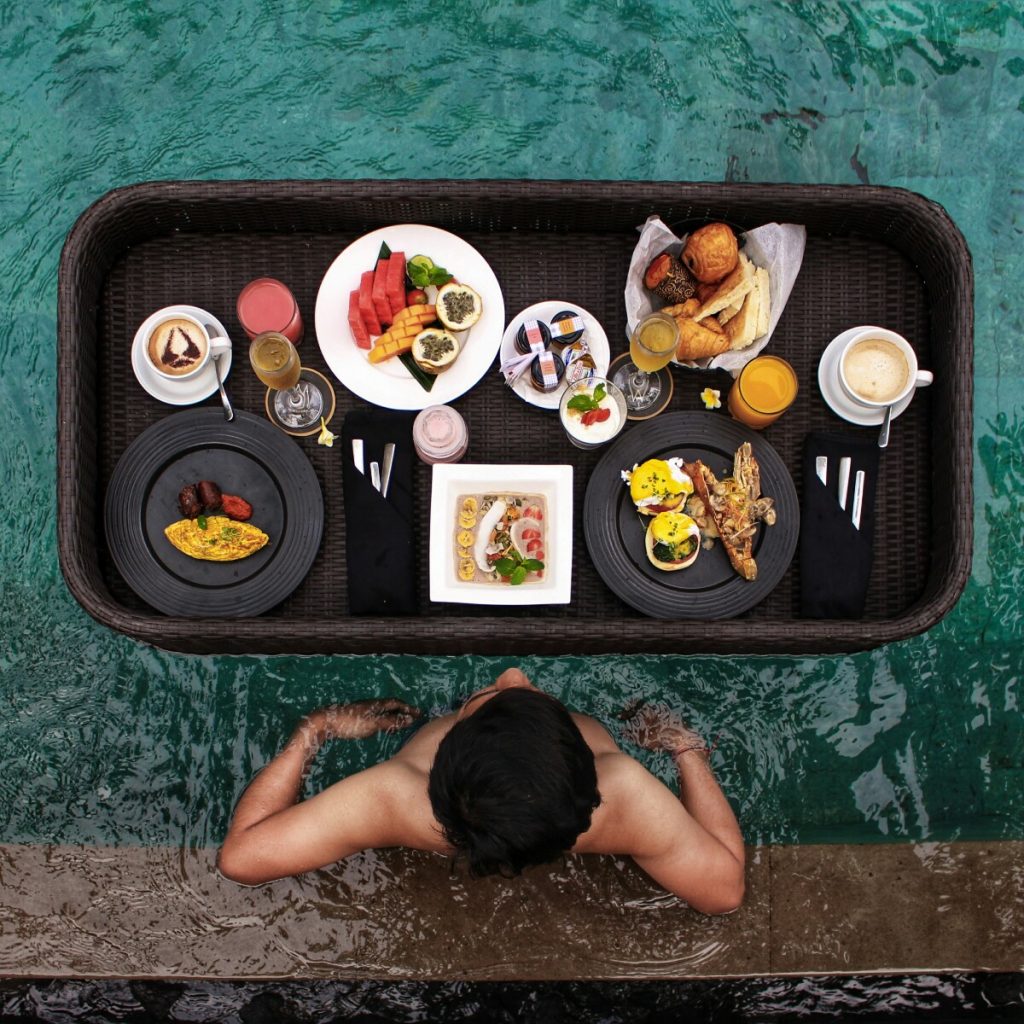 In this floating breakfast package you will get omelets, egg benedict, pastry, fruits and beverages. There will be a smoothies, fried rice and other companion that provided.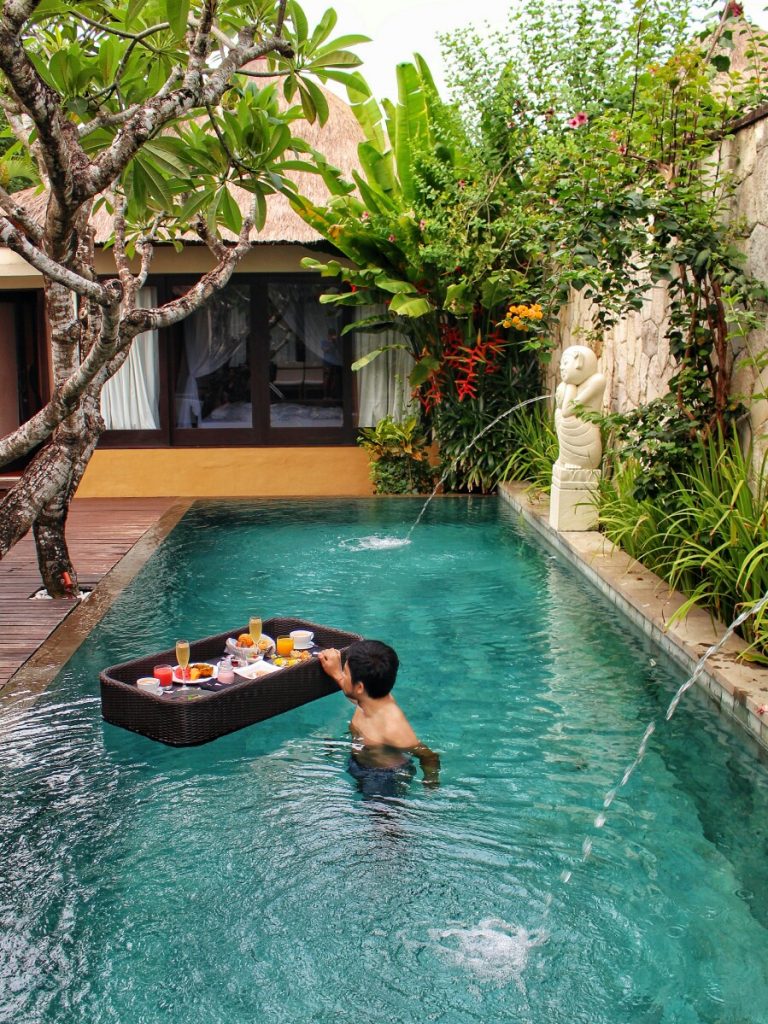 BBQ Dinner
If you want a more romantic dinner maybe you need to try Amarterra BBQ dinner.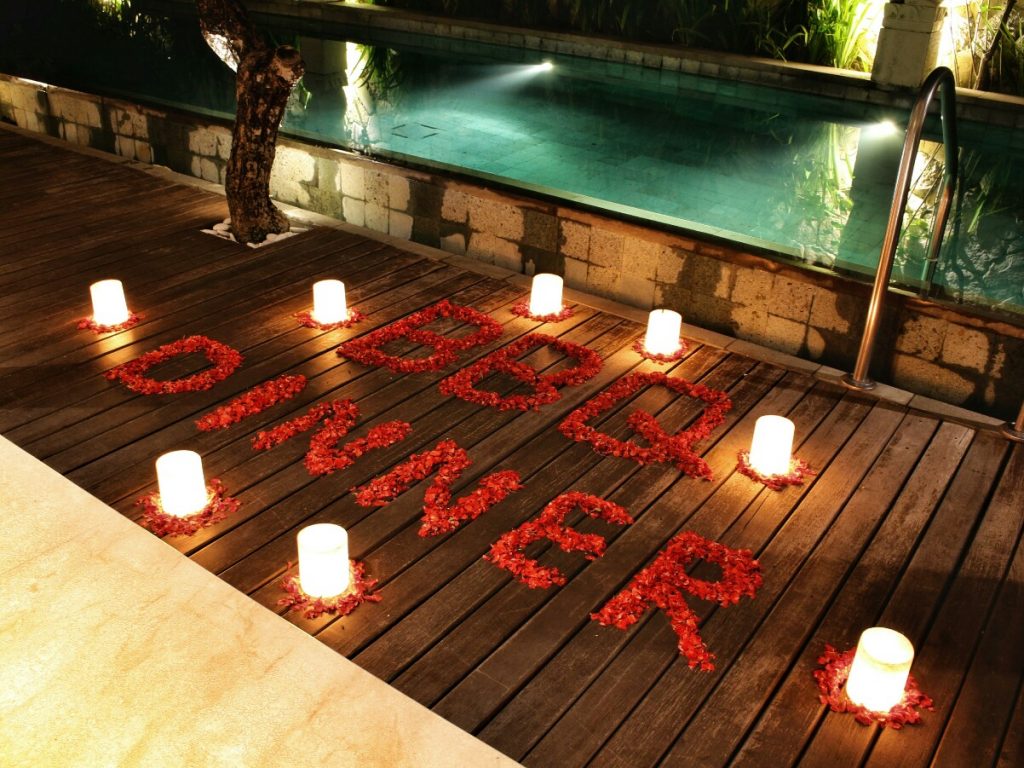 BBQ dinner can be prepared in your villa complete with table sets and the barbecue dishes that will made beside the pool in your villa.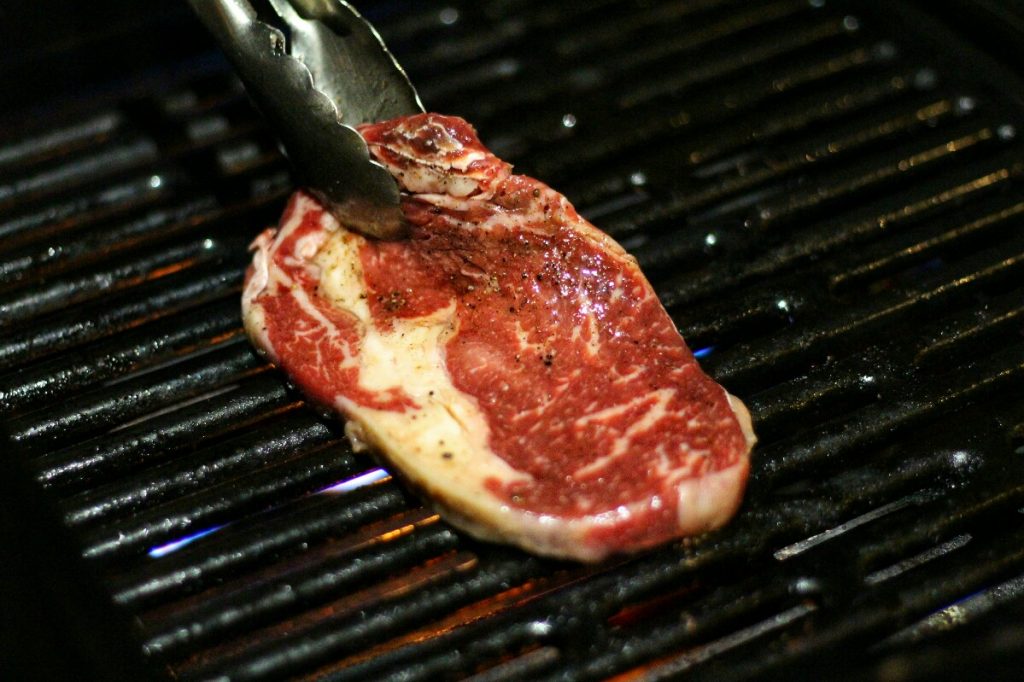 Like a dinner, BBQ dinner will give you an appetizer, salad until dessert. Not only a beef but you can also get seafood, you will get each 1 kg both seafood and beef.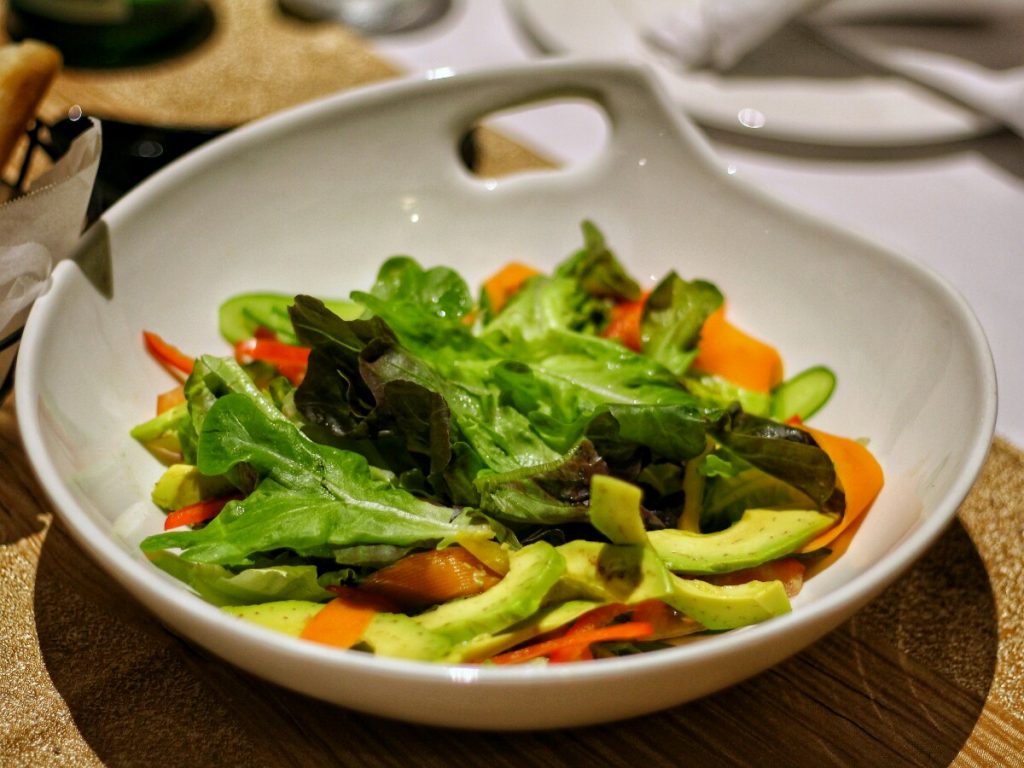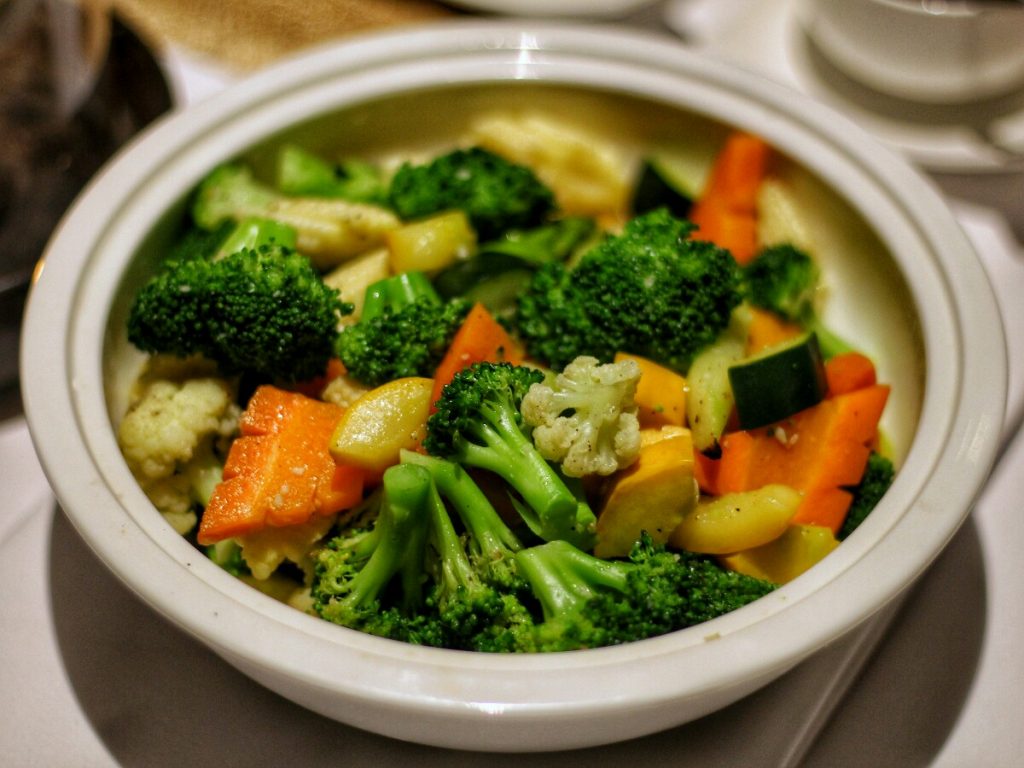 It must be admitted that they have a good type of meat and of course everything is cooked according to your request.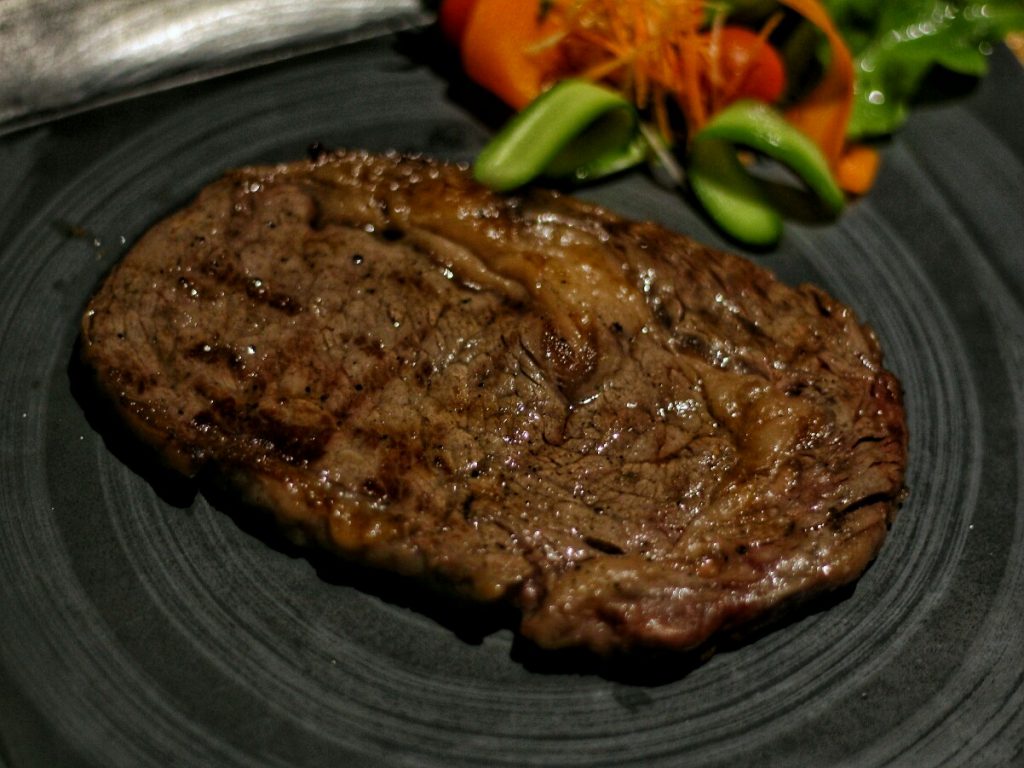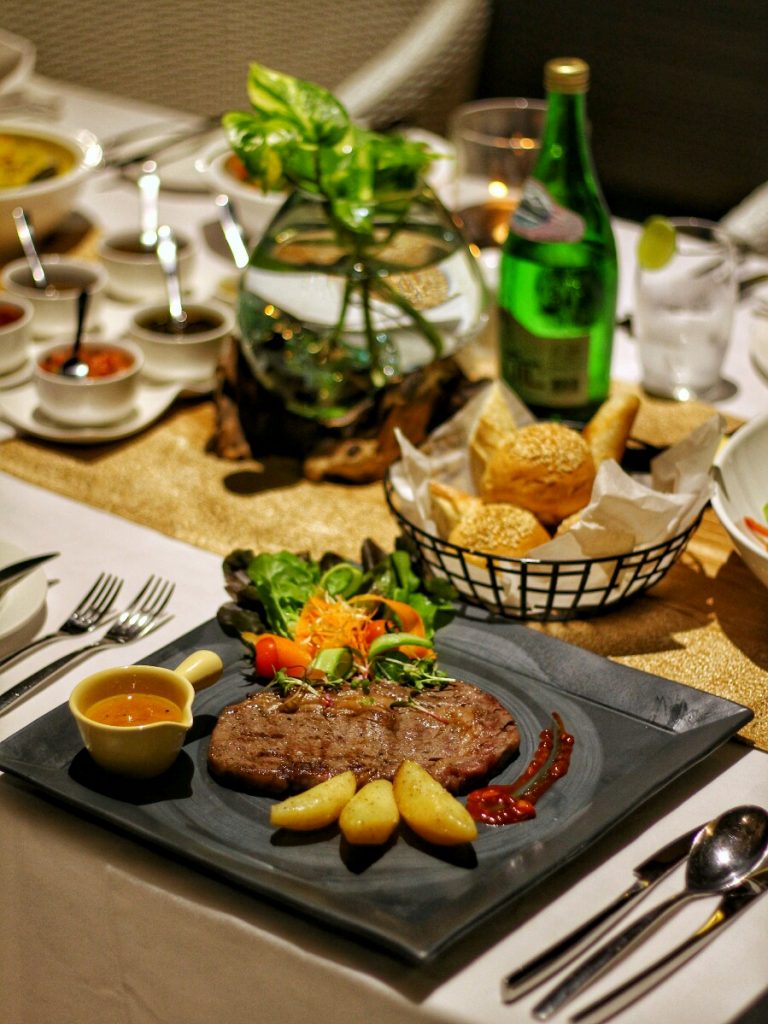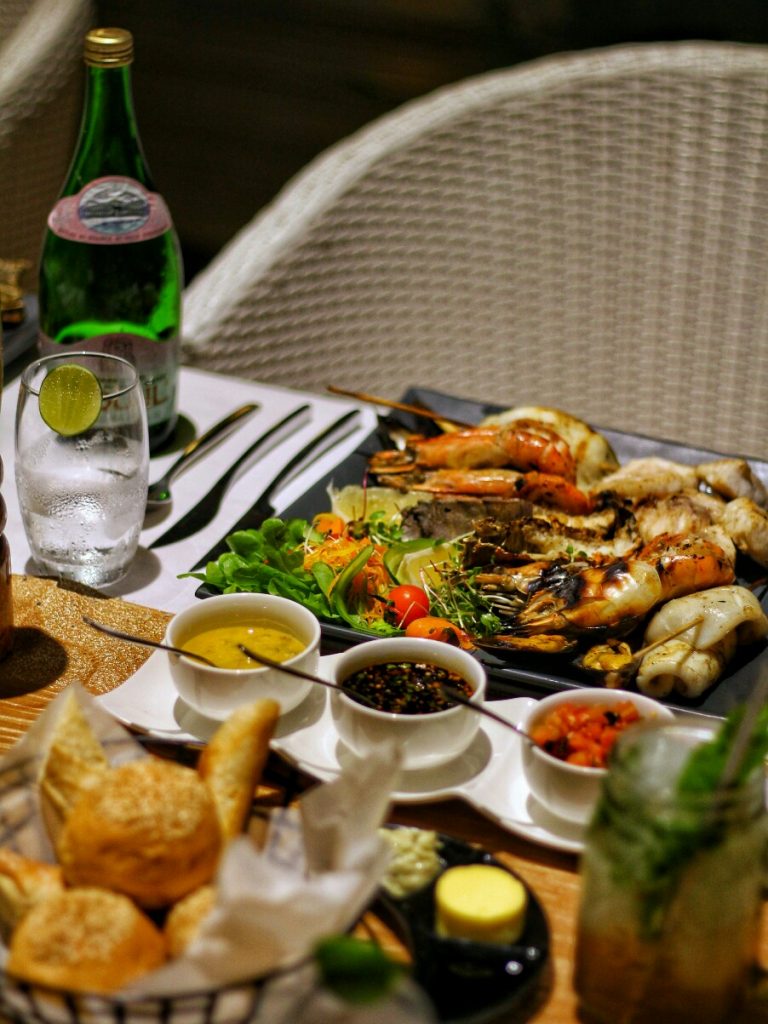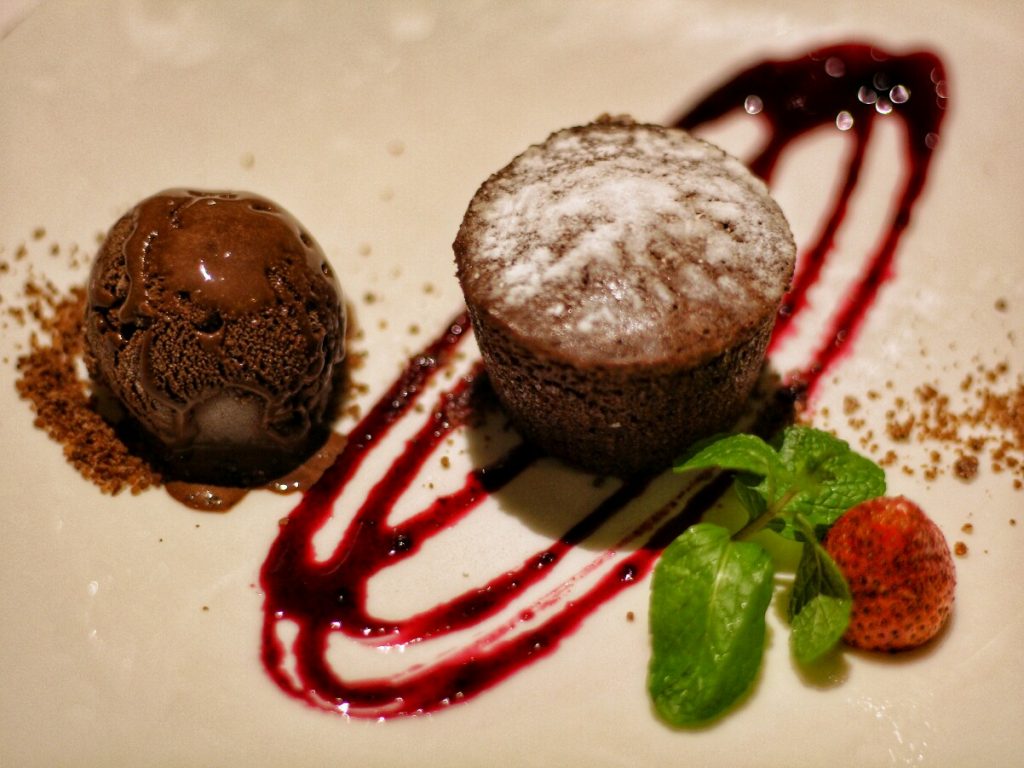 Yoga
Almost all five star hotels in Bali provide yoga classes and this is our first experience in yoga classes. Guided by instructors who are experienced we feel pleasant and relaxed.
It's good for you to follow the appointed hours and the morning is the best time to do yoga.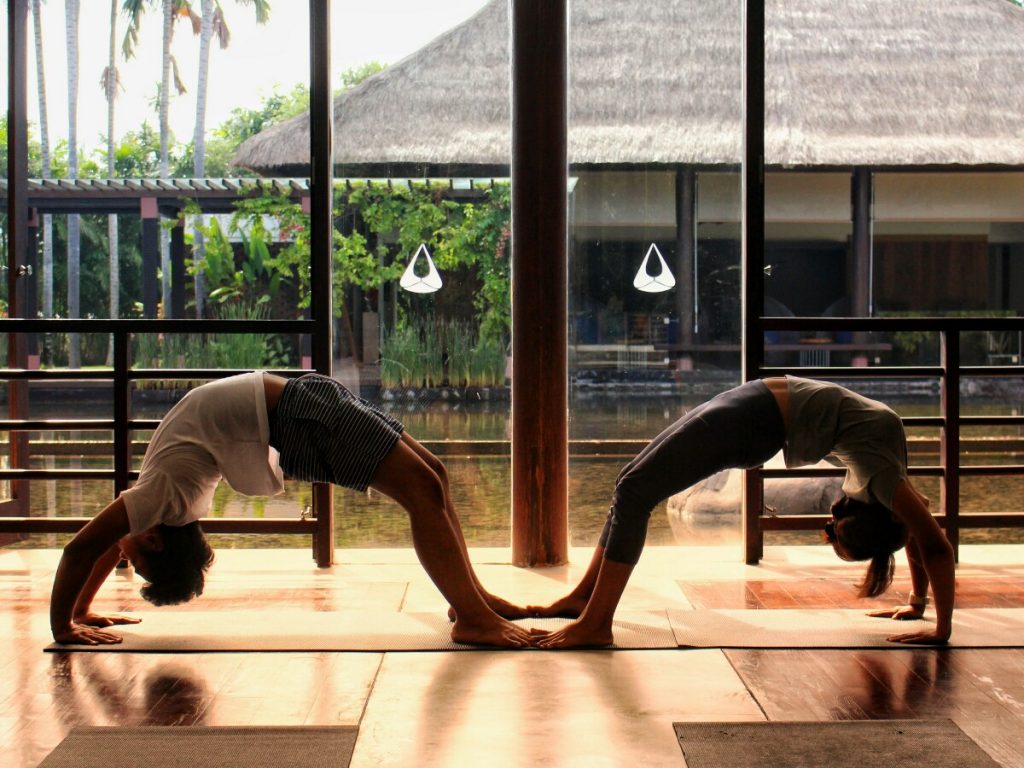 Amarterra Villas Surrounding
Amarterra Villa is located in Nusa Dua and is very close to the beach, there is a Hotel Pool with sundeck and private Beach Club at Mengiat Beach. The beach can be accessed either by walking from the hotel or using the hotel car.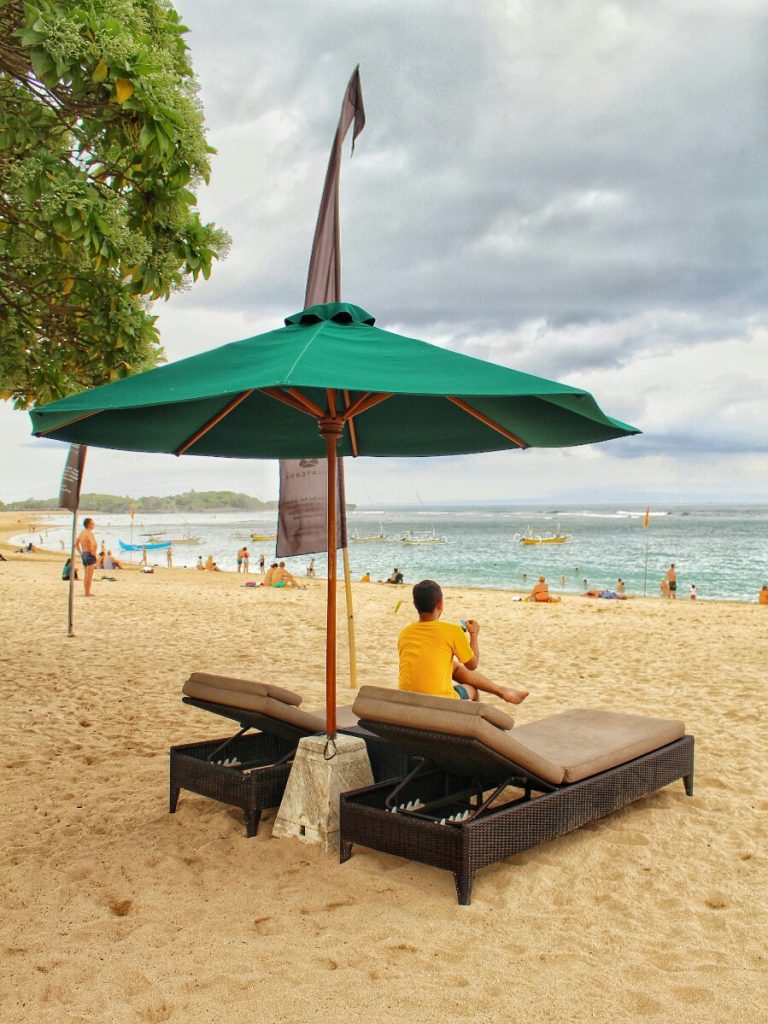 Mengiat Beach has a blue sea and clean white sand. There are no corals so it is very fun for swimming even with kids.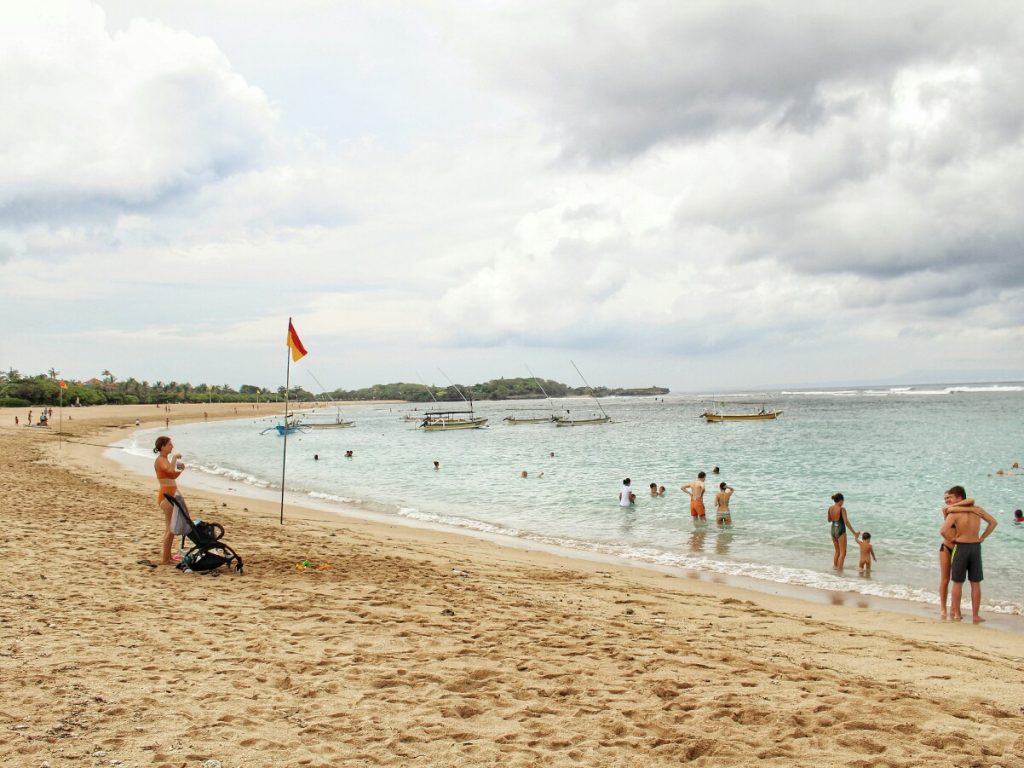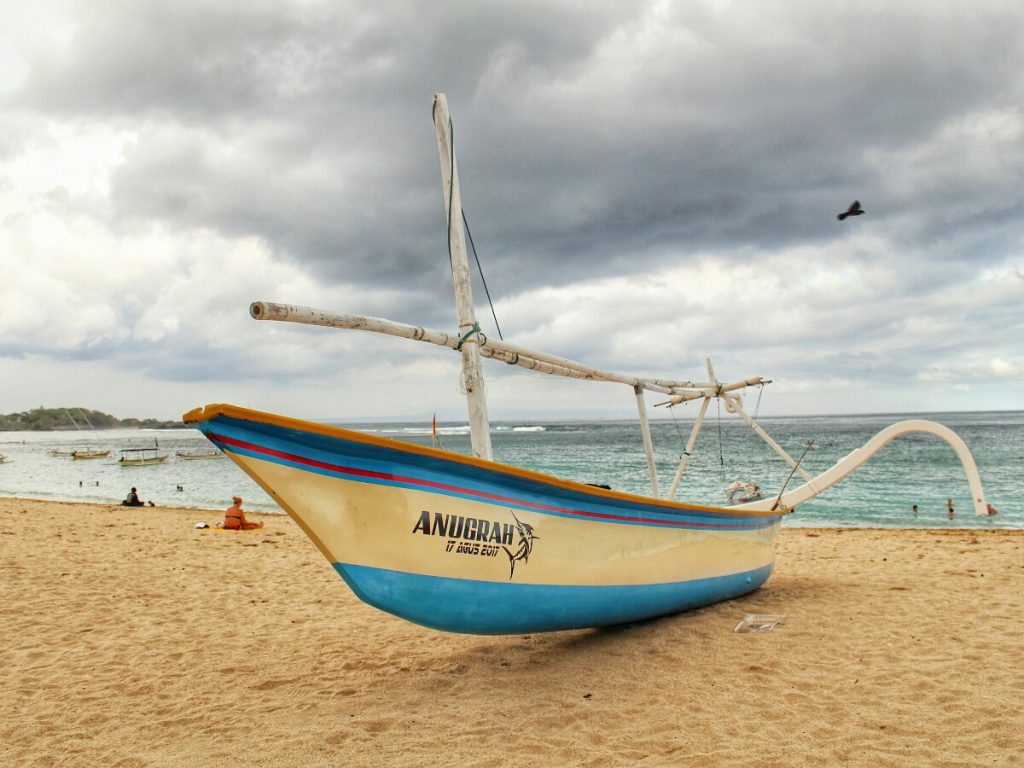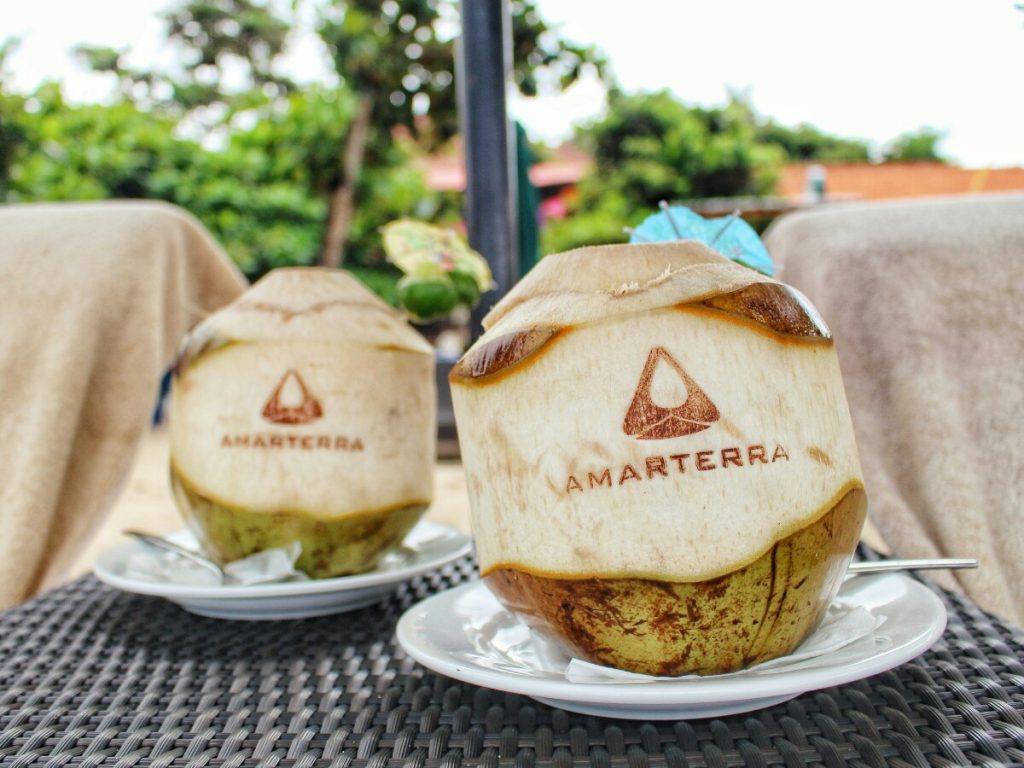 Terra Terrace Restaurant
With all the facilities, it is incomplete if we don't try the dishes in their restaurant. The only restaurant at Amarterra Villa is Terra Terrace which serves Balinese and European cuisine. If you want to know what we try in this restaurant you can refer to the following link.
That is all for our review in Amarterra Villa Nusa Dua. I really enjoy all the memorable experience here and really recommended this place for you who need a place for relax or even honeymoon.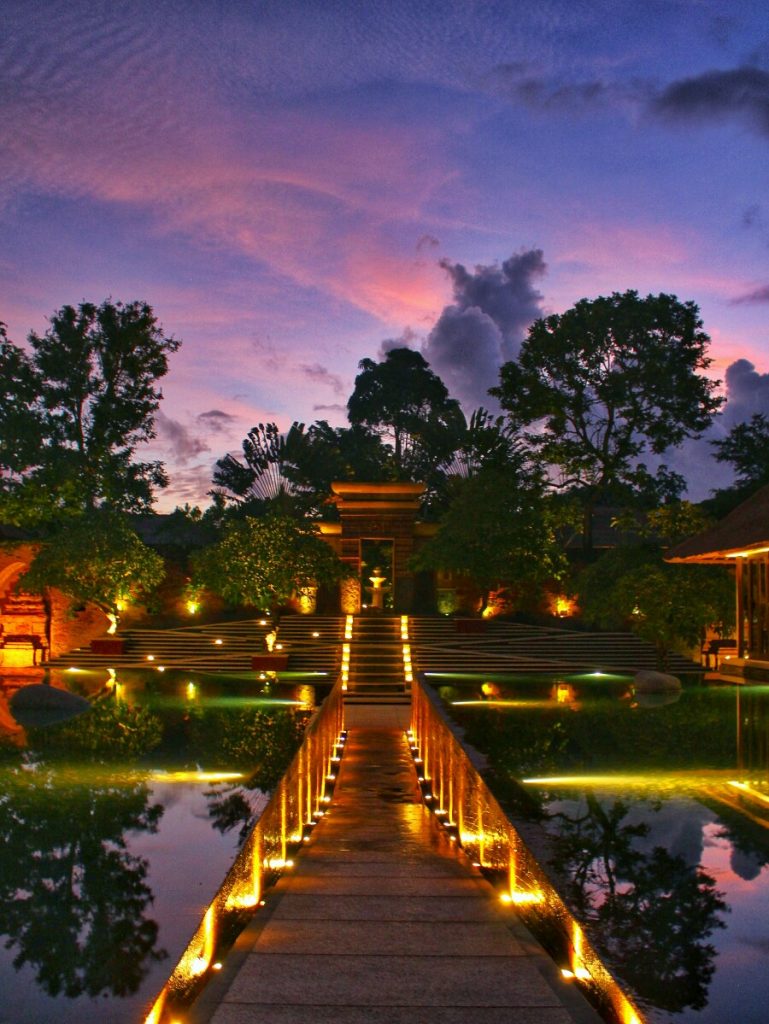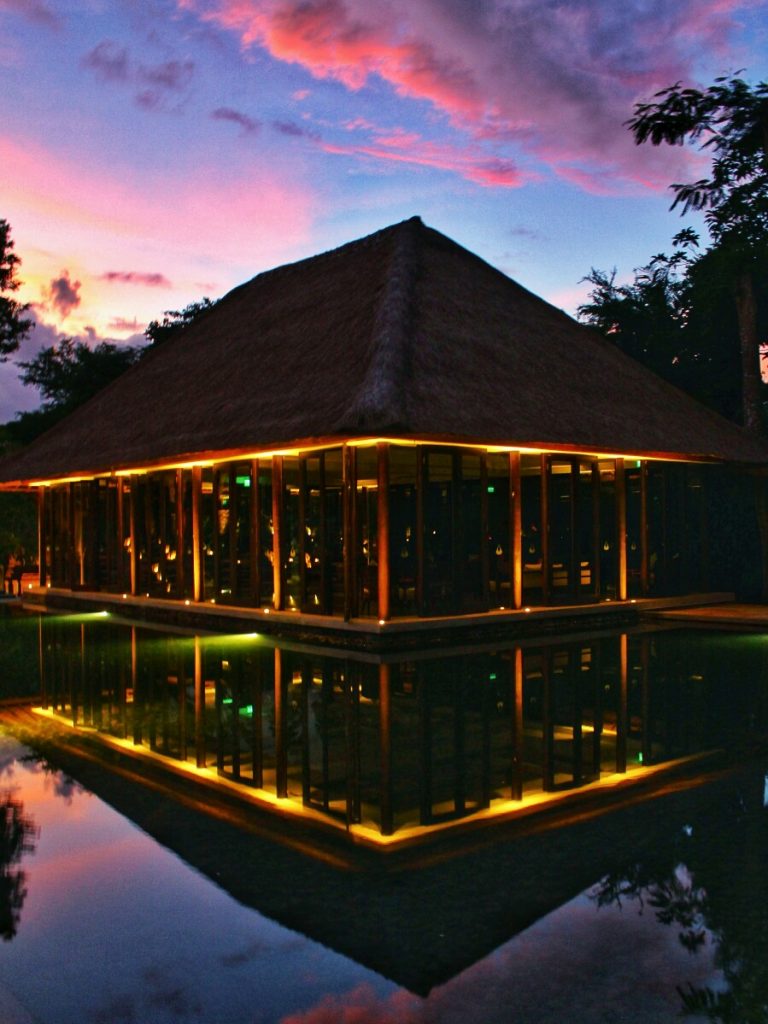 It is an experience of unprecedented luxury, it is a journey to hidden treasures in Bali. I wish someday I could be back to Amarterra Villa Nusa Dua. See you again in another hotel adventure with jajanbeken!
INFORMATION
Address: Kawasan Pariwisata Nusa Dua BTDC Resort Area Resort lot block B, Benoa, South Kuta, Badung Regency, Bali 80363
Telp: (0361) 776400
Instagram: @amarterravillasbalinusadua
Website: AmarterraVilla.com
MAP