Altitude Grill at The Plaza calling you all meat lovers to get a new flavor and will bring you to the next level. The wait is over Altitude Grill Jakarta grilling on 19th Nov 2017 and they team are ready to turn up the heat. By relying on experienced chef, Altitude Grill Restaurant Jakarta brings collaboration between executive Chef Gary Eng and executive Chef Saskyra Rosano will brings another colours to Jakarta's culinary world especially steakhouse.
Steakhouse in Jakarta, is growing rapidly from year to year. Expansion of taste is no longer limited to the concept of western and oriental, but moves extends to various culinary themes. Together with the growing middle class population, the presence of luxury restaurants were scattered in many places, not least in Jakarta, which grow like mushrooms in the rainy season.
Alitude Grill at The Plaza is the steakhouse which not only gives you the best taste, but the place and the atmosphere is so comfortable that it can make you feel at home lingering here. Just imagine, here you can eat steak while enjoying the beautiful Jakarta city view from the 46th floor of The Plaza. And now I will tell you a bit of my experience when eating some menus at Altitude Grill Restaurant Jakarta.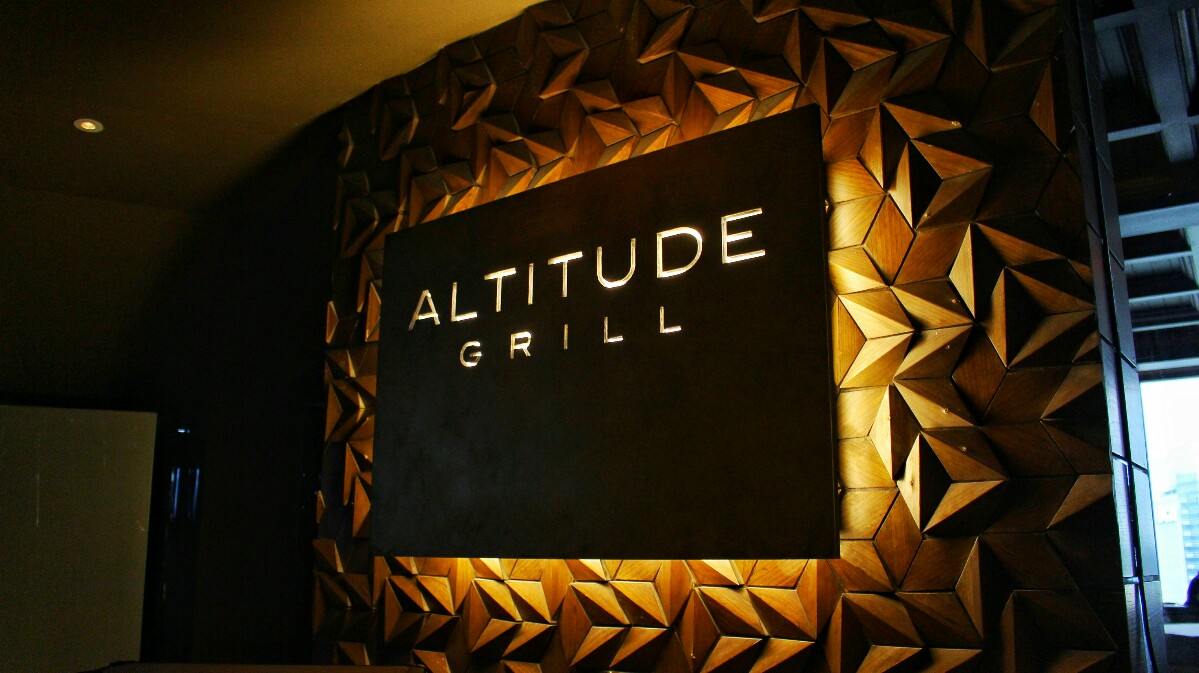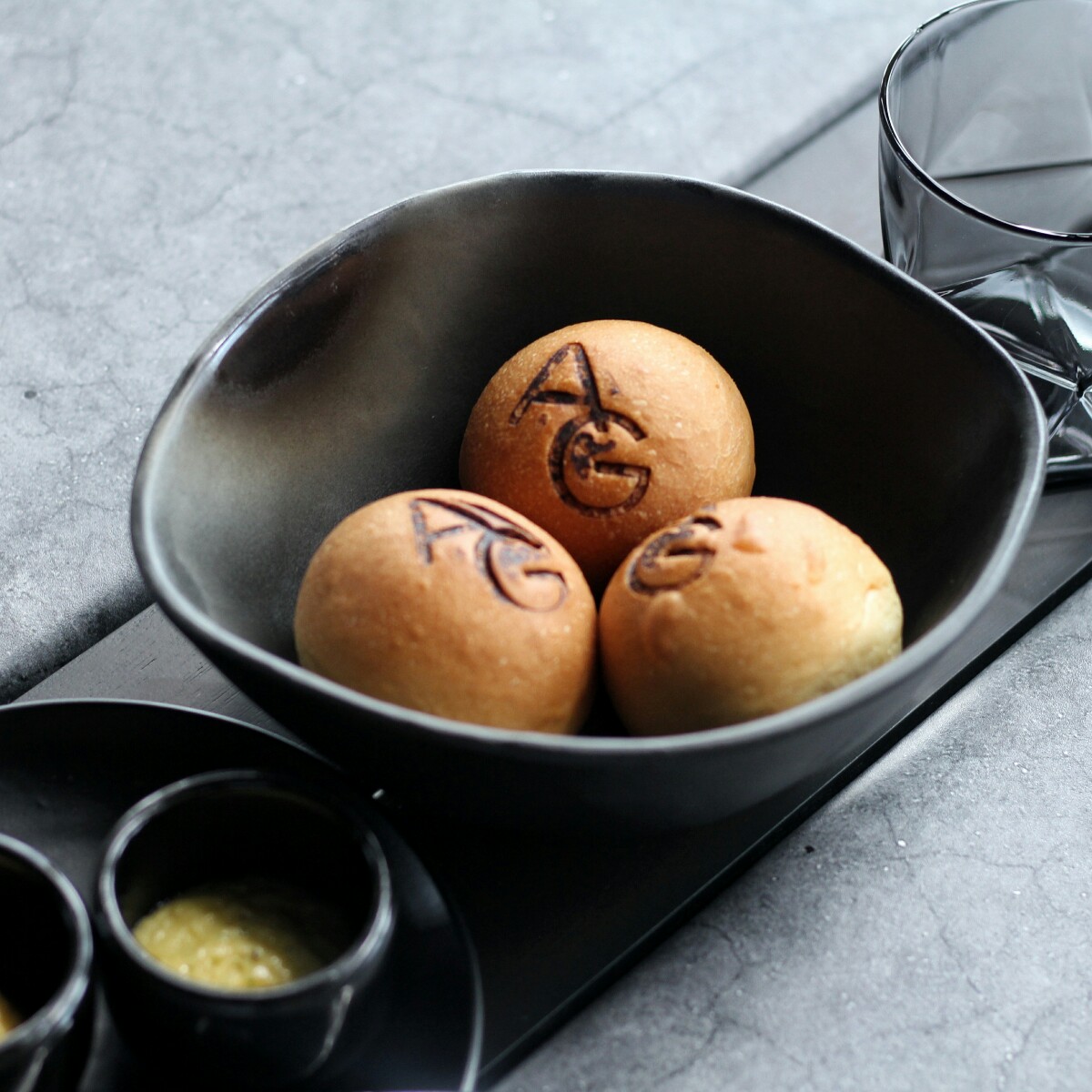 Welcome Bread
Such as fine dining restaurants as usually, Altitude Grill also provides a complimentary for you to enjoy while waiting for food and see the city skyline. The bread served is very tasty with a soft texture. The bread is also served with two selections of sauce,  there are garlic and butter, which I really like to eat with garlic sauce but it really enjoyable too when I cut it and spreaded it with both garlic and butter.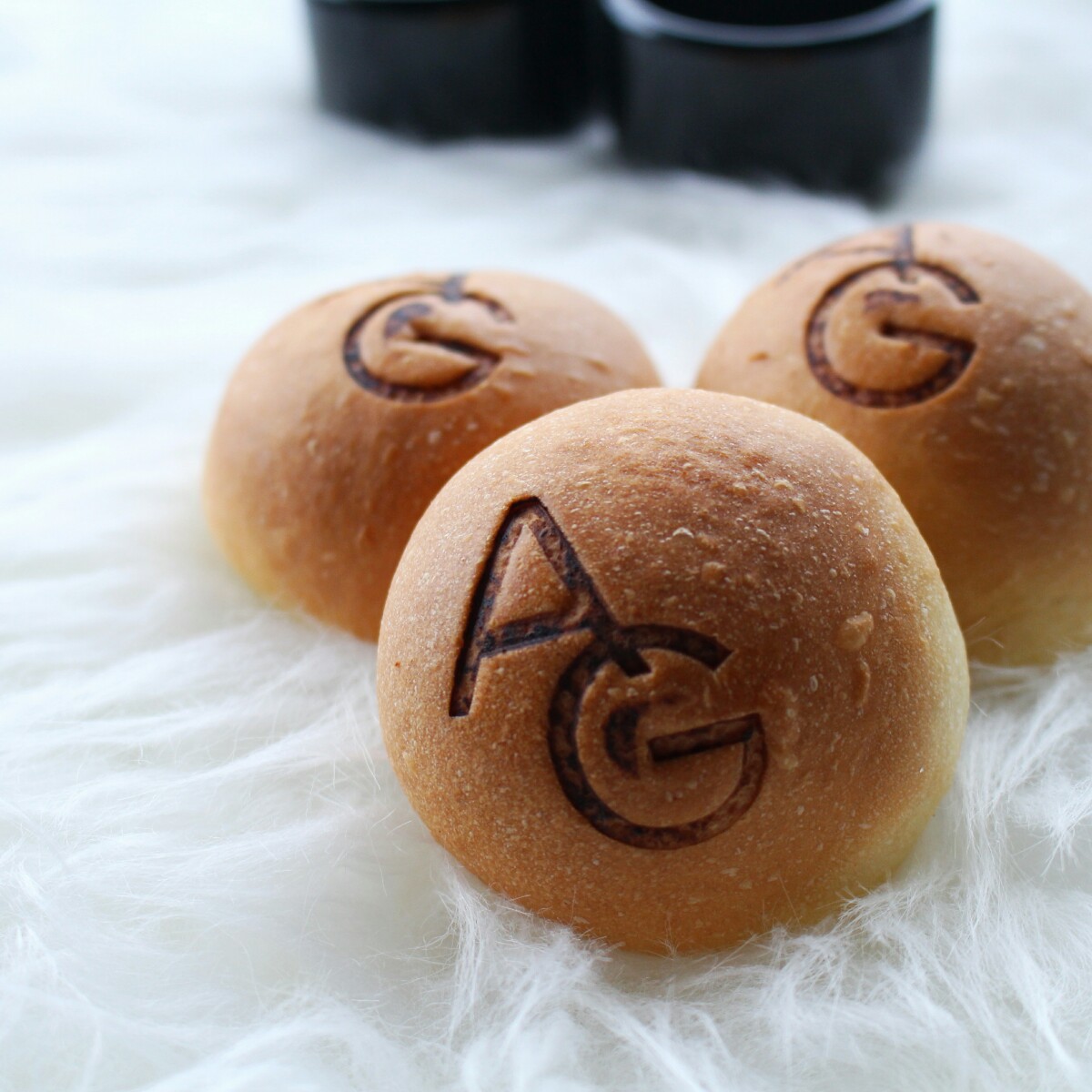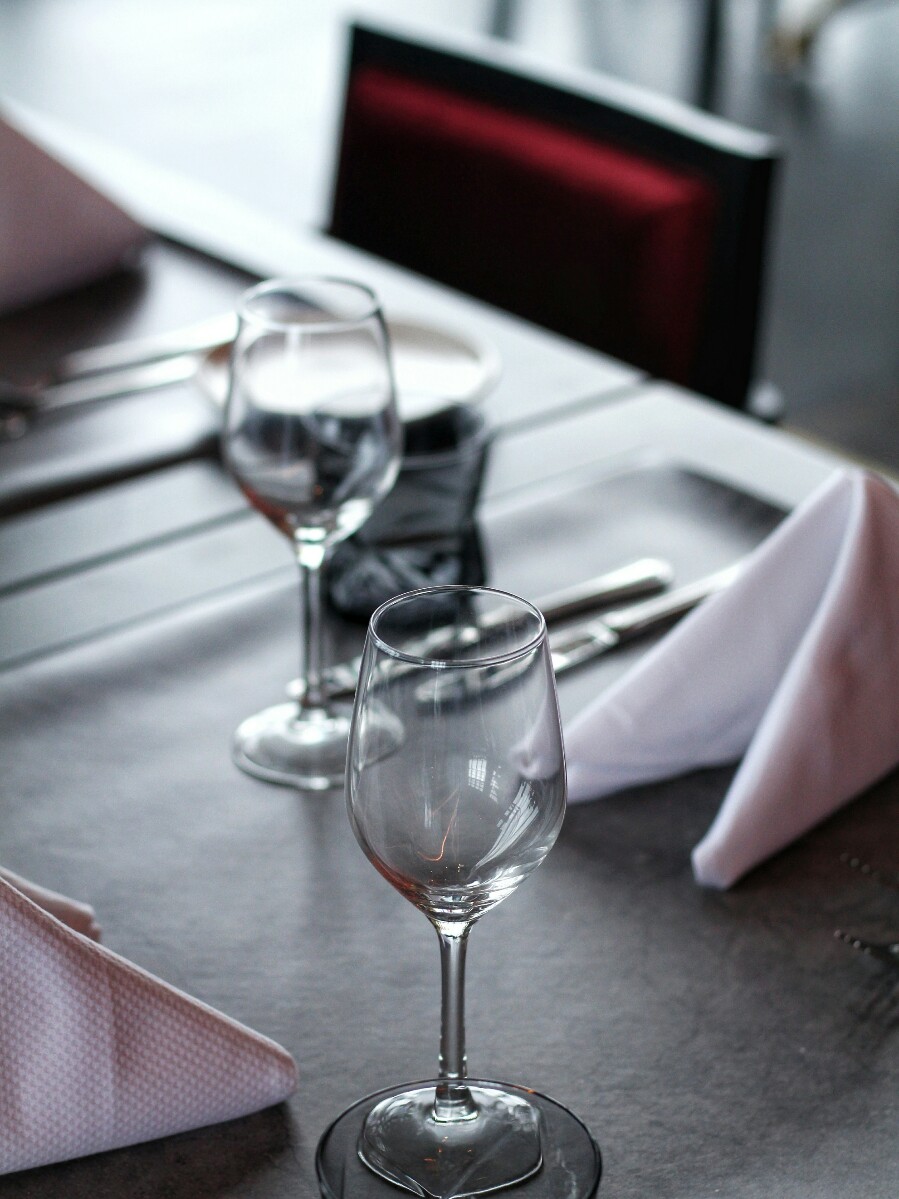 FYI, Altitude Grill at The Plaza replacing Salt Grill by Luke Mangan as the previous restaurant. Salt Grill has standed at Altitude The Plaza for about 4 years by having loyal customers. And now the Altitude Group from this restaurant replaced it with a new casual dining concept.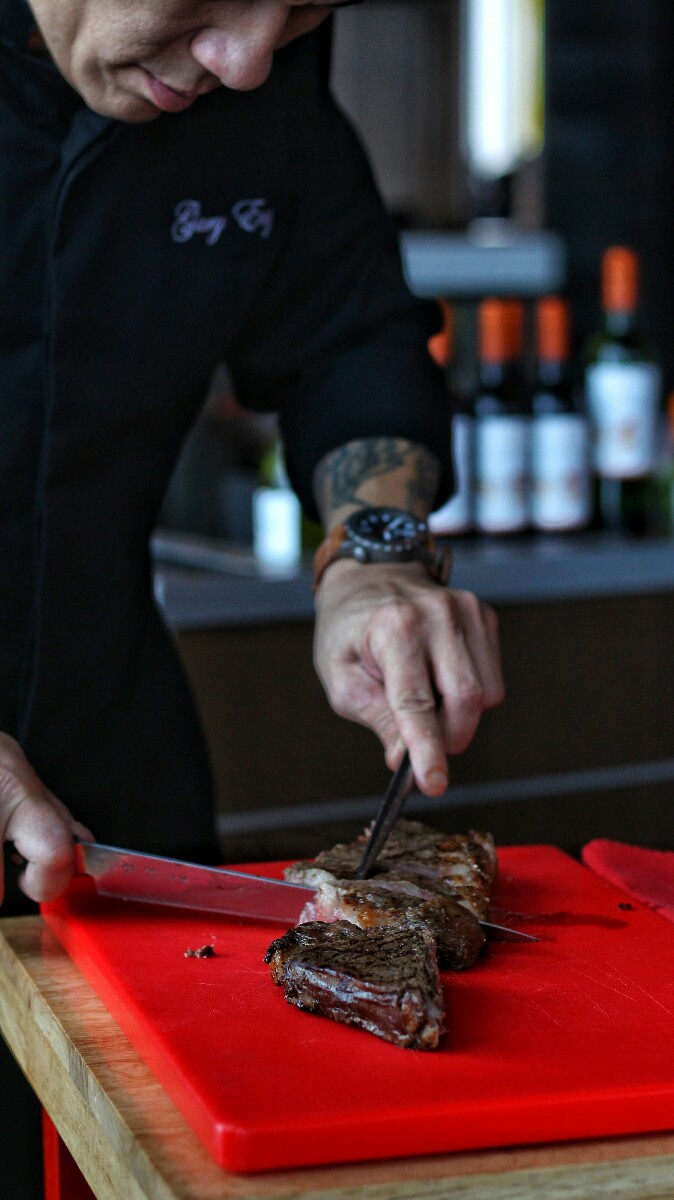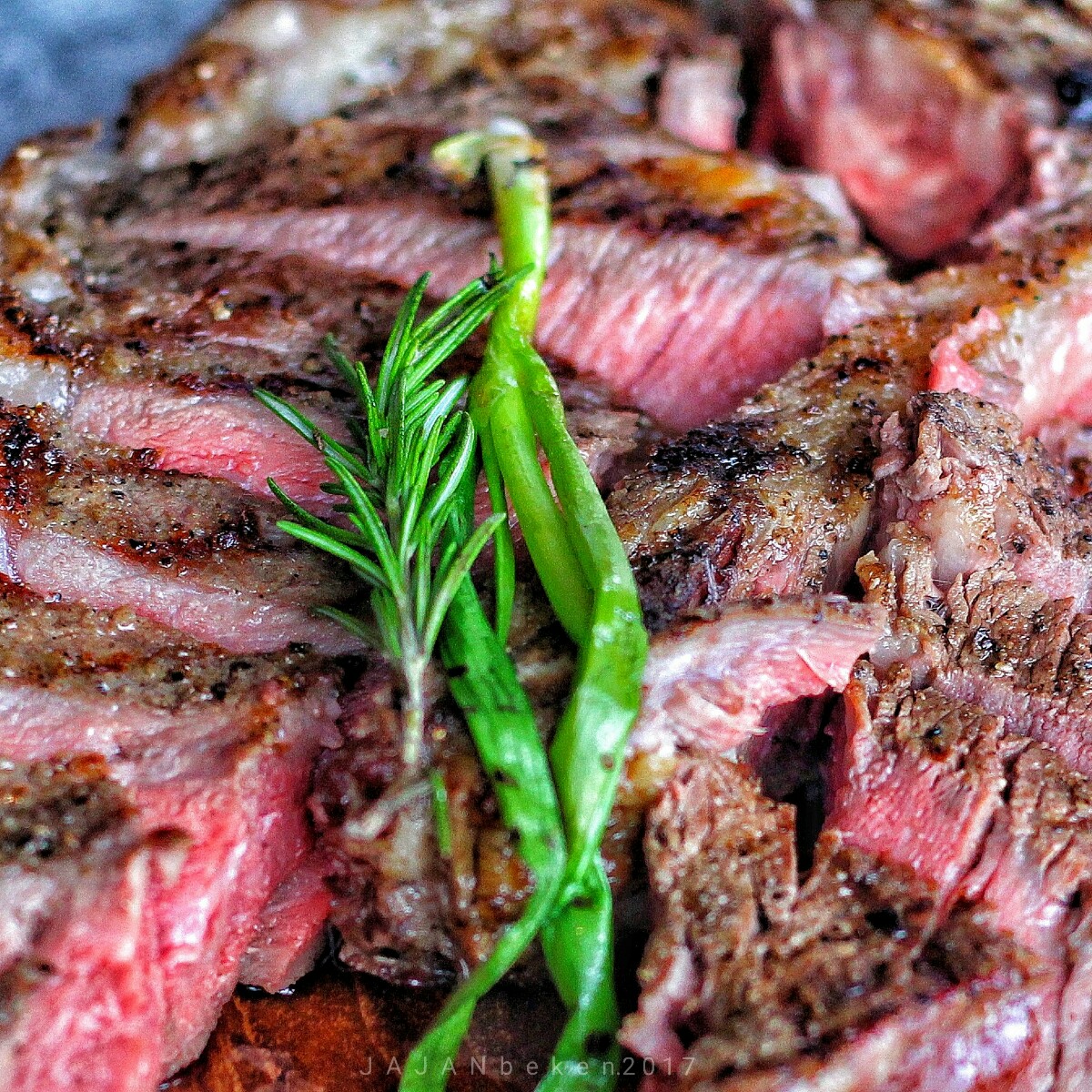 What do you imagine if you are at an altitude of less than 250 meters? surely the fear when we are at such an elevation. But what if we eat at restaurant with this altitude? Surely this is a very exciting experience you should try. With like this atmosphere your meal time with your partner is more solemn and intense between each other.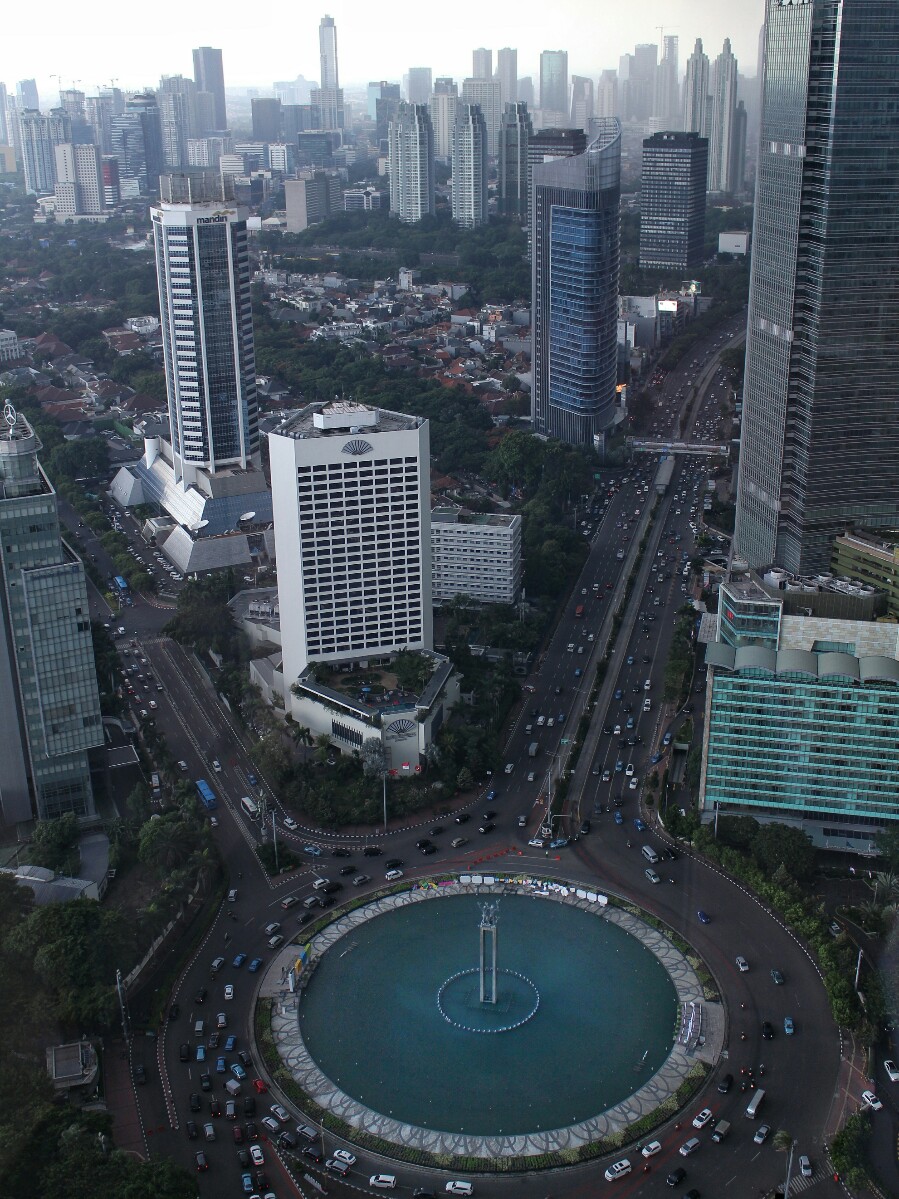 Grilled Watermelon Salad IDR 160K
A very beautiful appetizer with a very seductive red color. This menu served wih feta cheese, balsamic and arugula. It feels very refreshing. This menu is perfect as an appetizer when you eat here.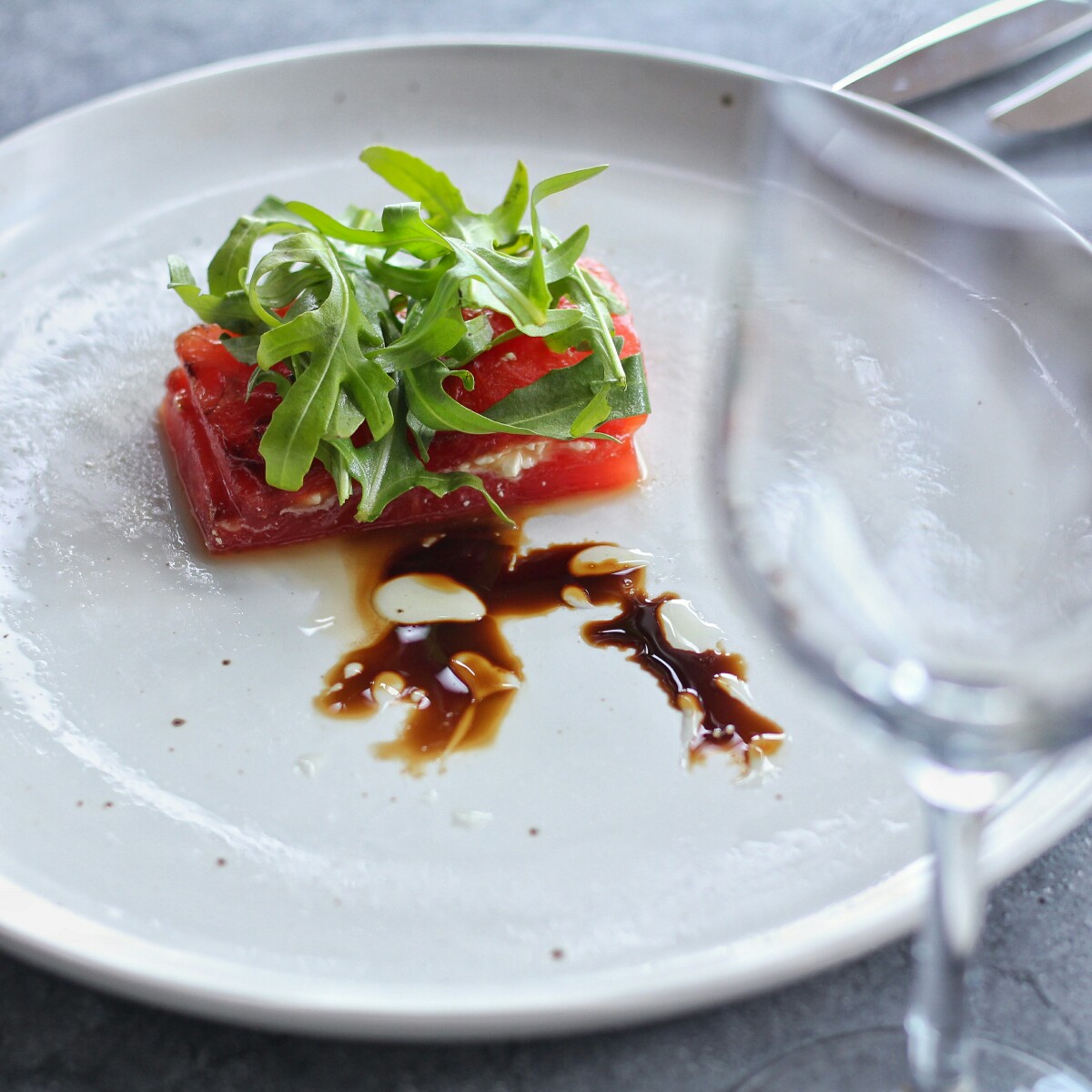 Apple Mango and Prawn Cocktail IDR 160K
This appetizer served with shrimp, slice mango, ebiko and cream sauce. The presentation of this menu also looks pretty with color combinations in a cocktail glass. The shrimp served very fresh and make sure all ingredient become mixed, that the way to eat it. But for the overall taste, it feels more dominant sweet and sour.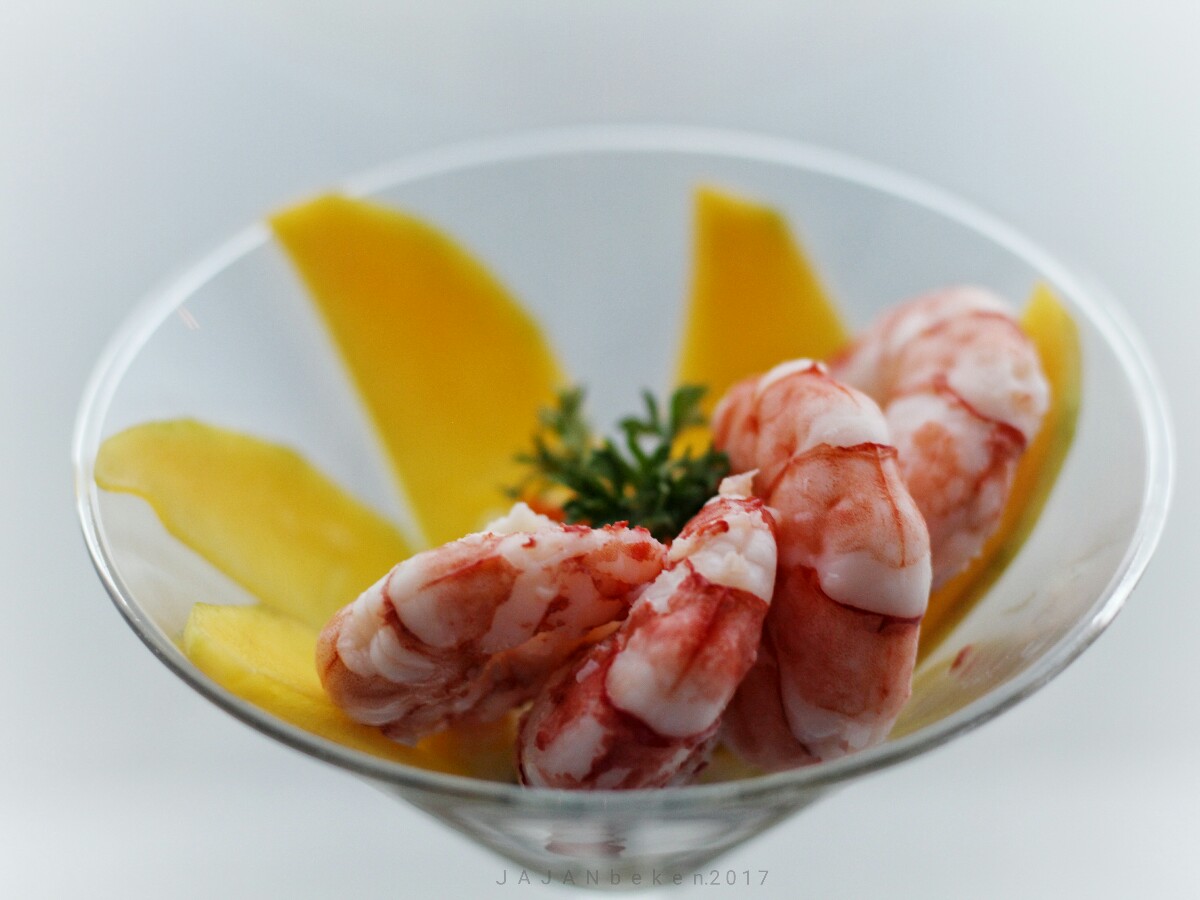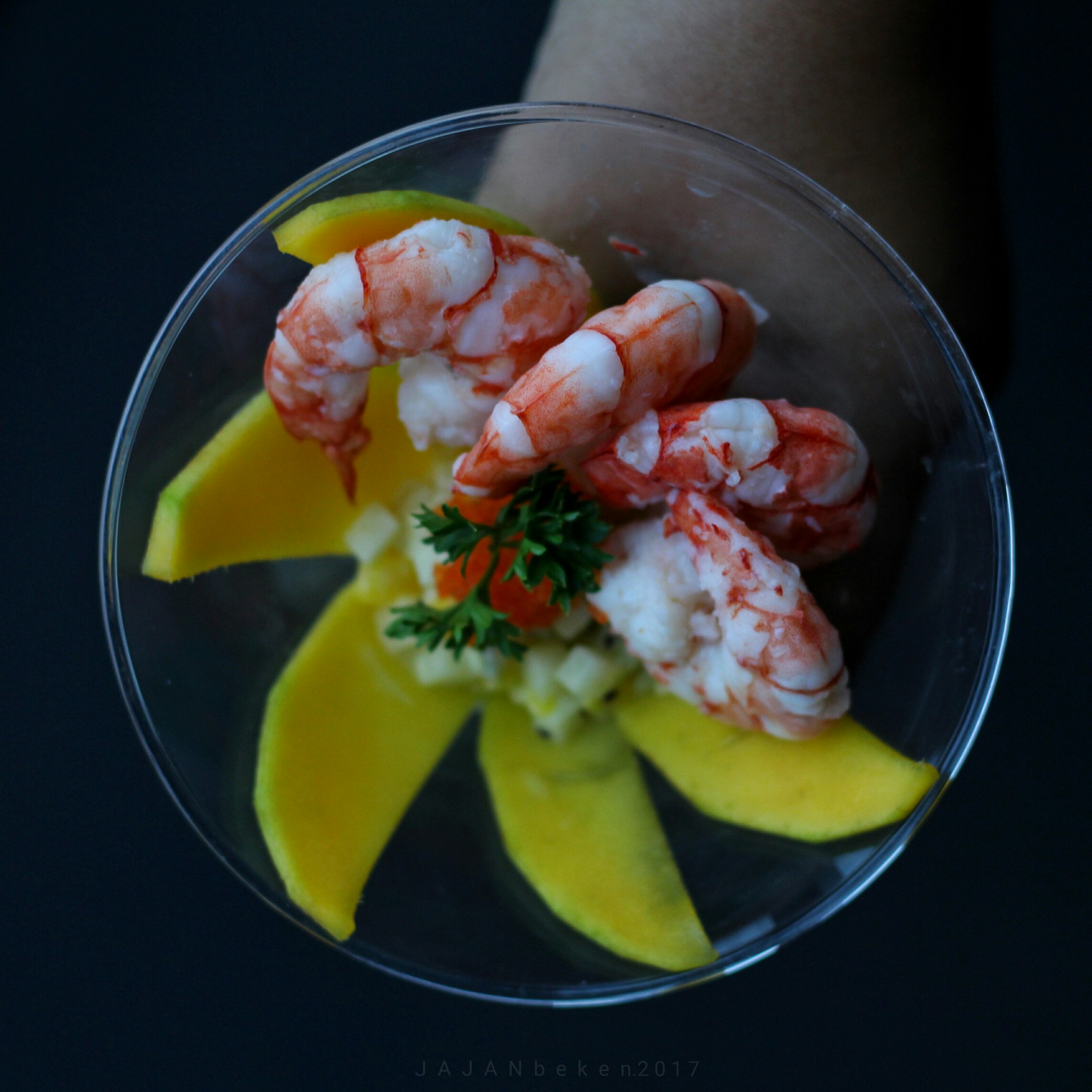 Tripple Cooked Wagyu Ox Tounge IDR 180K
Until now I still imagine the delights of this menu. This Ox Tounge served with creamed hazelnut dukkah. I really like this menu because it feels tender and also juicy, the tongue is so smooth and fragrant with a bit of smoky notes. And when I comeback here I will order this menu again, recommended!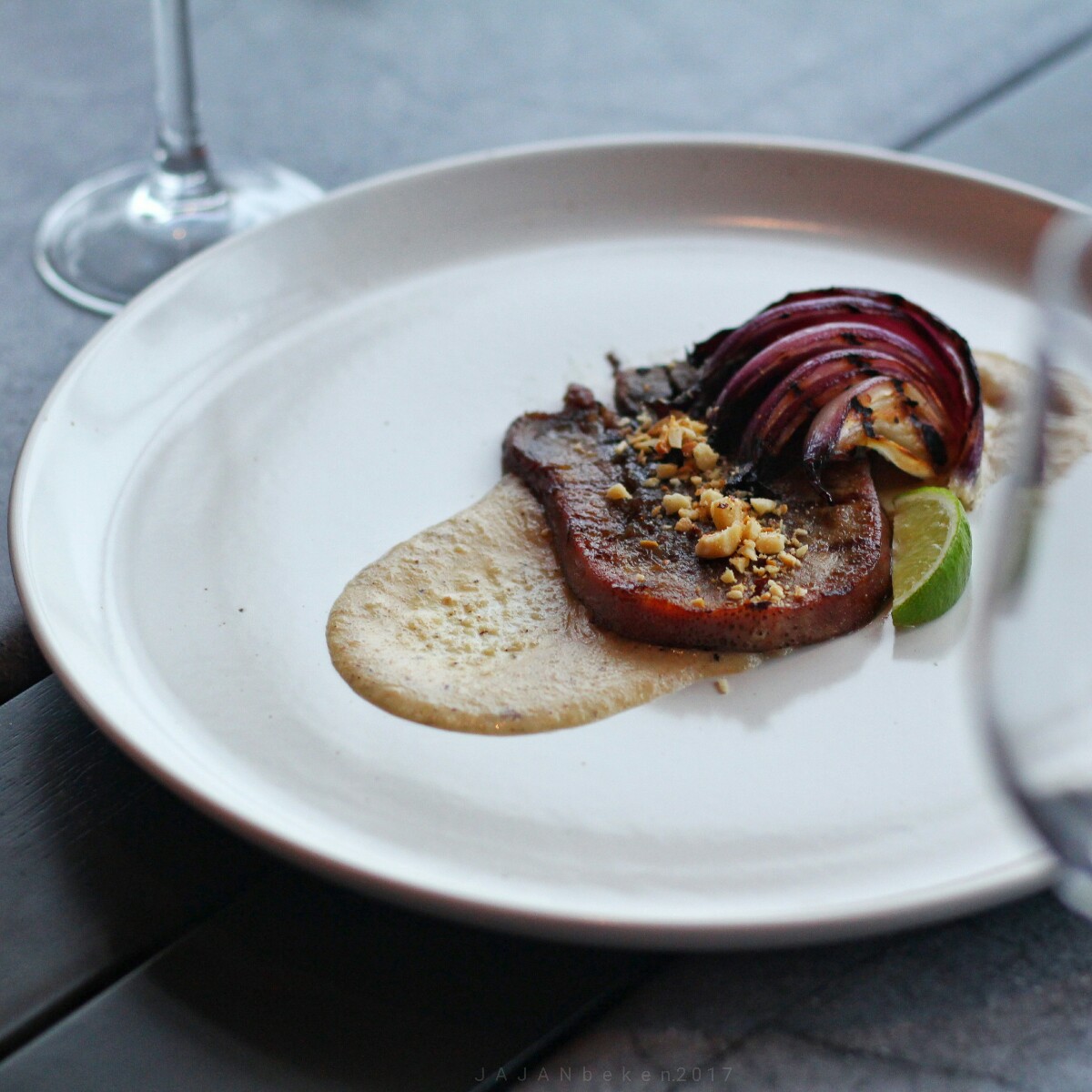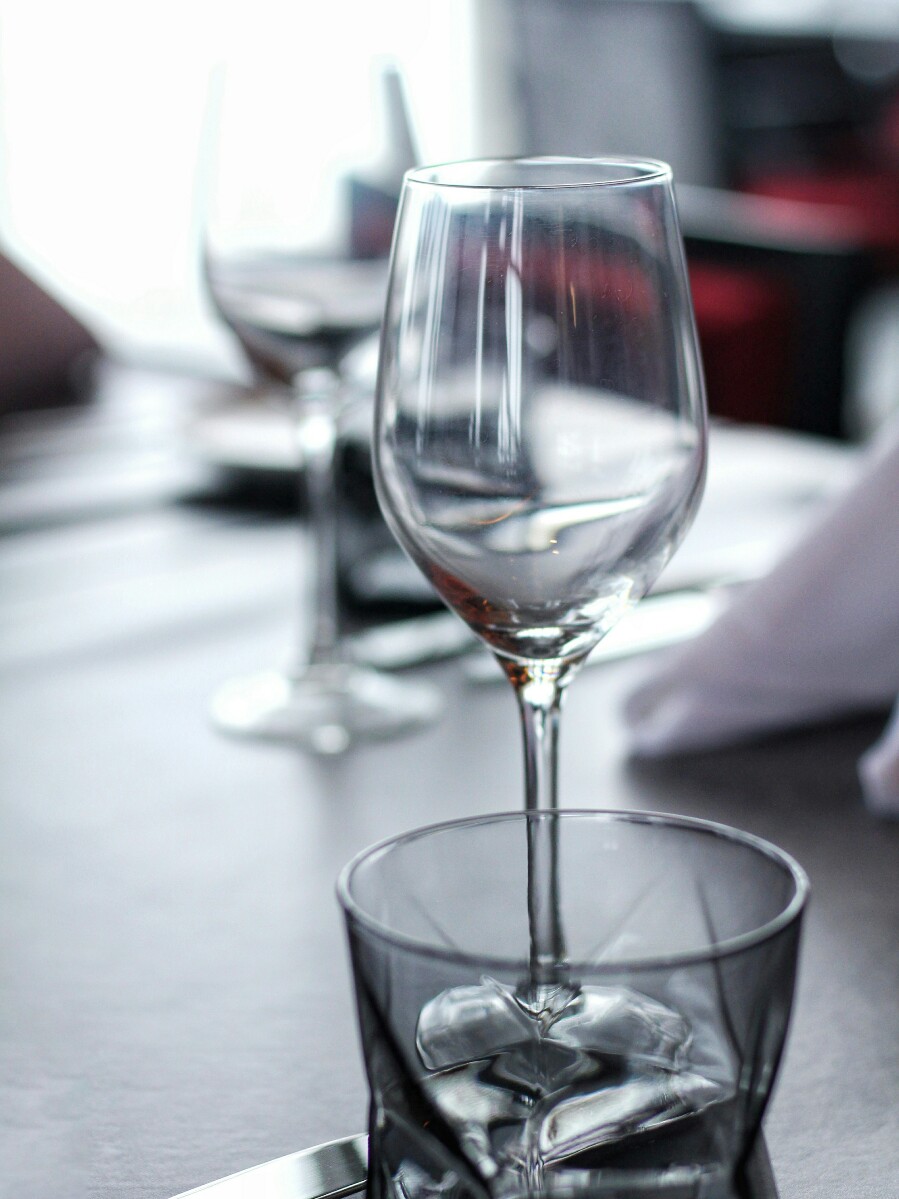 It's appropriate that this restaurant will be one of the best steakhouse in Jakarta. In addition to presenting a good taste, Altitude Grill at The Plaza providing an exceptional dining experience. They offer a classy ambience on 46th floor of The Plaza building.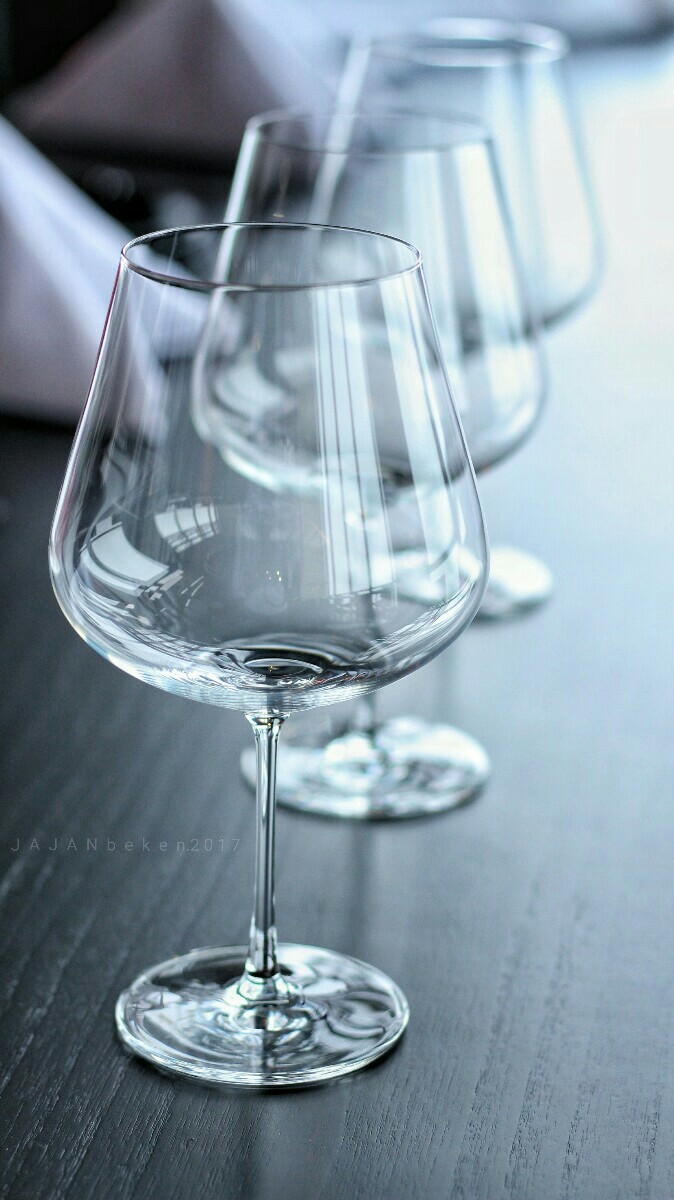 Confit Shallots IDR 75K
This is my favorite side dish at Altitude Grill,  a confit shallots. With a smooth texture and sour sensation this shallots is very match when you eat with the steak. Must try!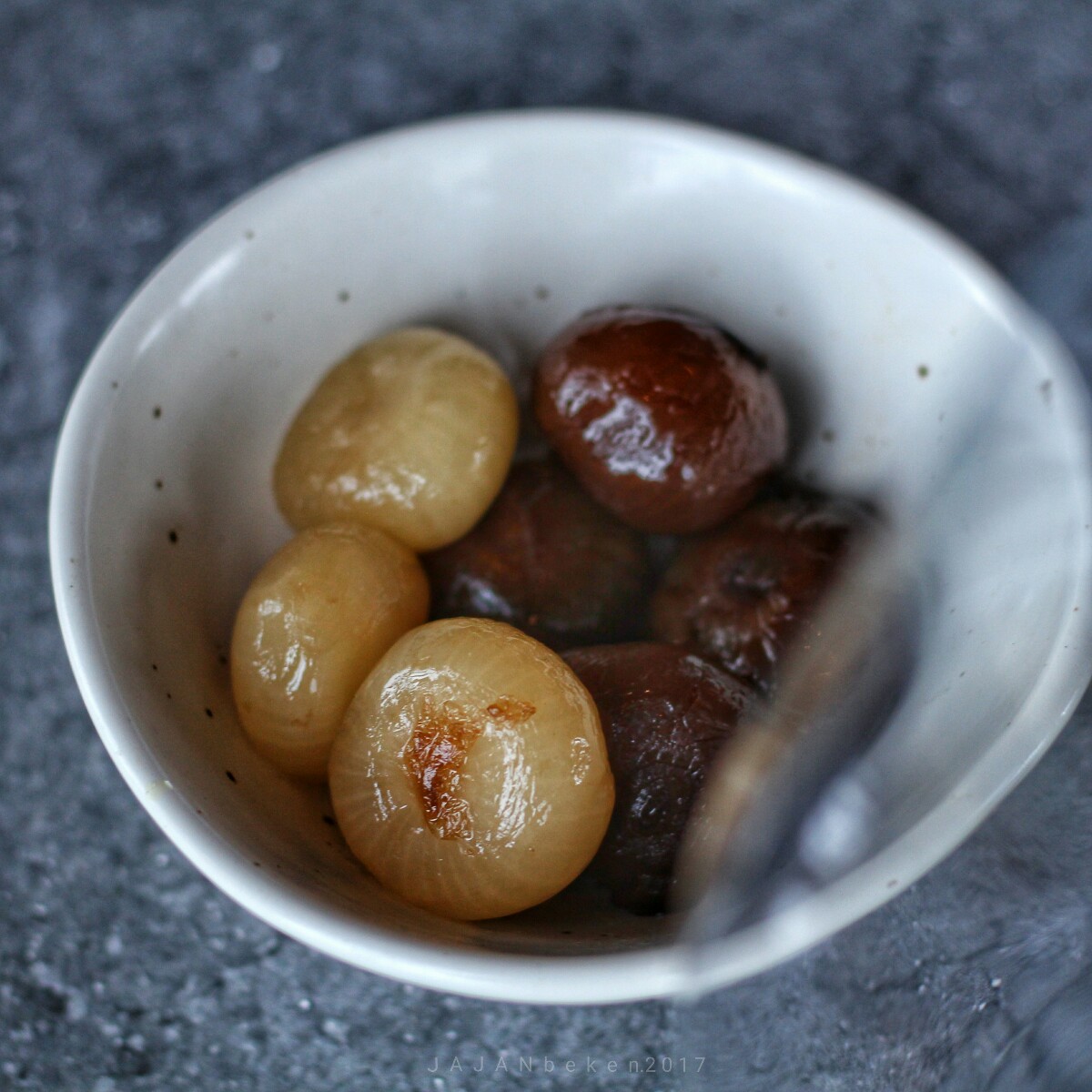 Whipped Potatoes IDR 90K
This is my another favorite side dish here, potato fries with cheese smothered. Not an ordinary potato fries,  this is so good and I can't stop eating this. Must order menu!
Oven Baked Salted Egg Hollandaise Black Cod – IDR 320k
And now we are heading to the main course menu of Altitude Grill Restaurant. This menu is presented with mashed taro and asparagus. The cod is very tender and smooth with salted egg sauce sprayed on it.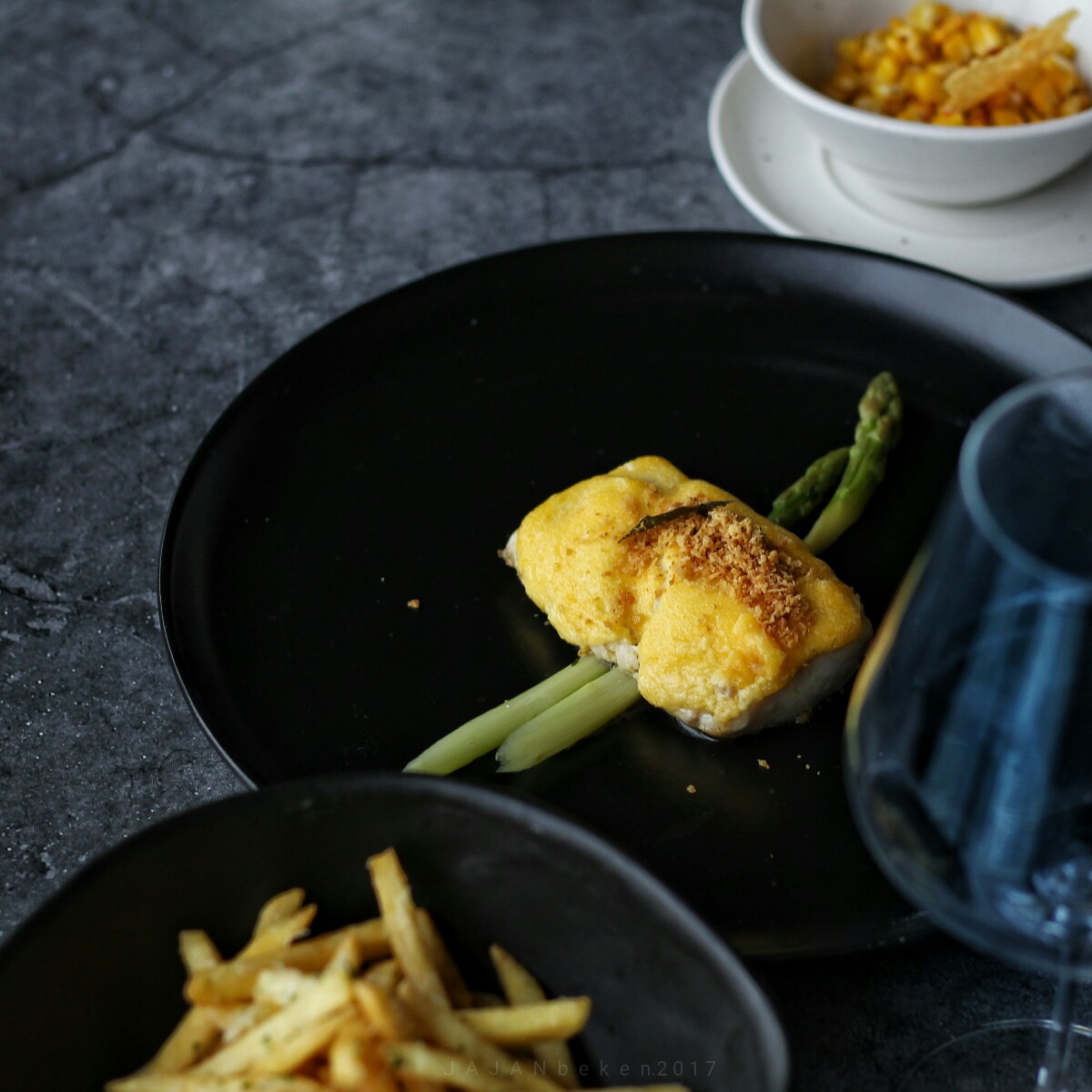 Picanha (200 grams) IDR 225K/100g
Served with a very tempting, the meat on this menu looks great. When eating it the meat was very tender and juicy. Even though it looks simple but the taste is so good and don't forget to eat it with salt. Recommended!
Bistecca a la Altitudine IDR 260K/100g (min 500 grams)
And this one is the mainstay menu from Altitude Grill at The Plaza. This wagyu T Bone presented in front of me and I see directly the process of cutting. When Chef Gary explains clearly about this meat I learned a lot about the meat of the T Bone part. This meat is served with medium level and it's very juicy. Gary presents a medium level because he sees the market of most people in Jakarta.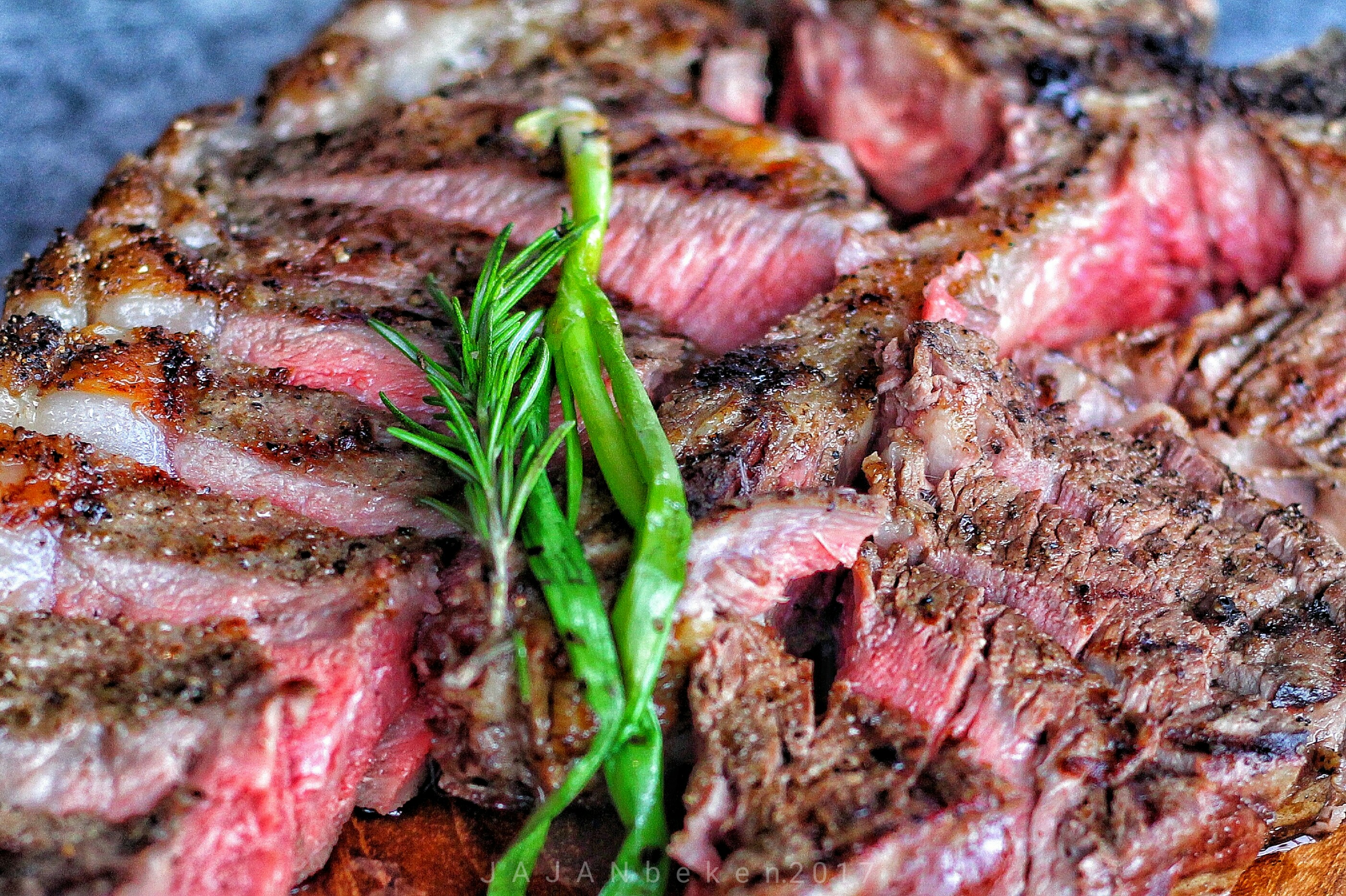 Steak Platter IDR 1,1 Mio
If you want to try different flavors of meat this menu is perfect for you. Because on one platter this menu there are 5 choices of meat, among others: Picanha, Rib eye, Skirt, Tenderloin and 3 slices of Ox-Tongue.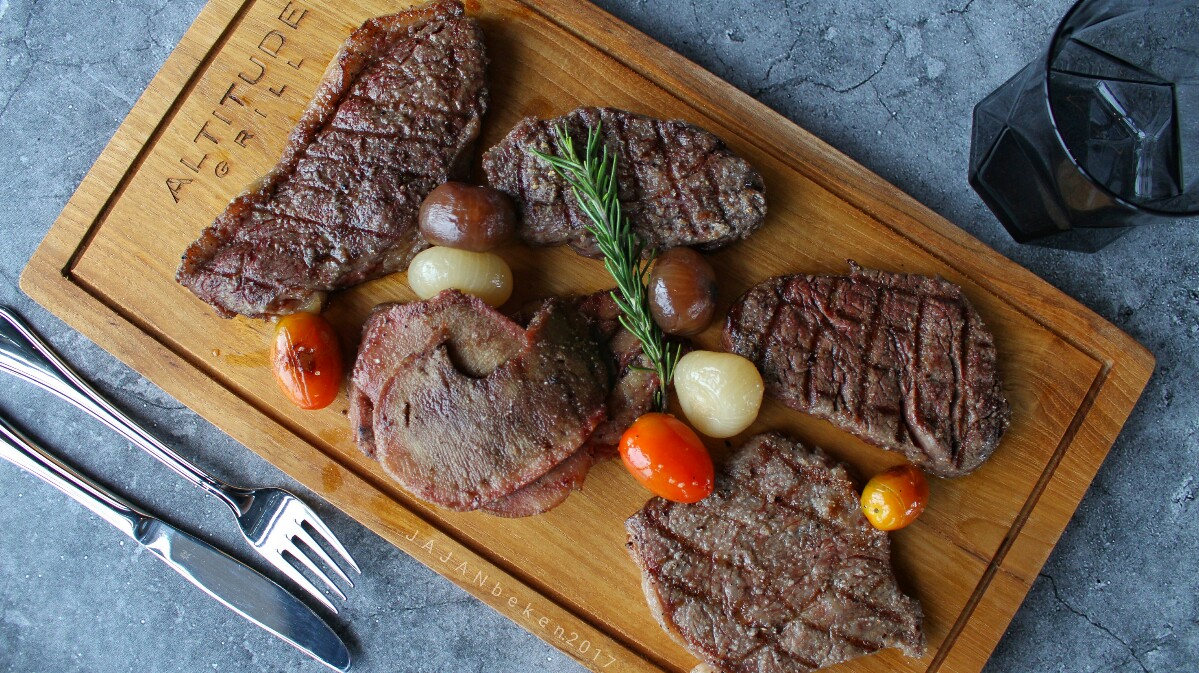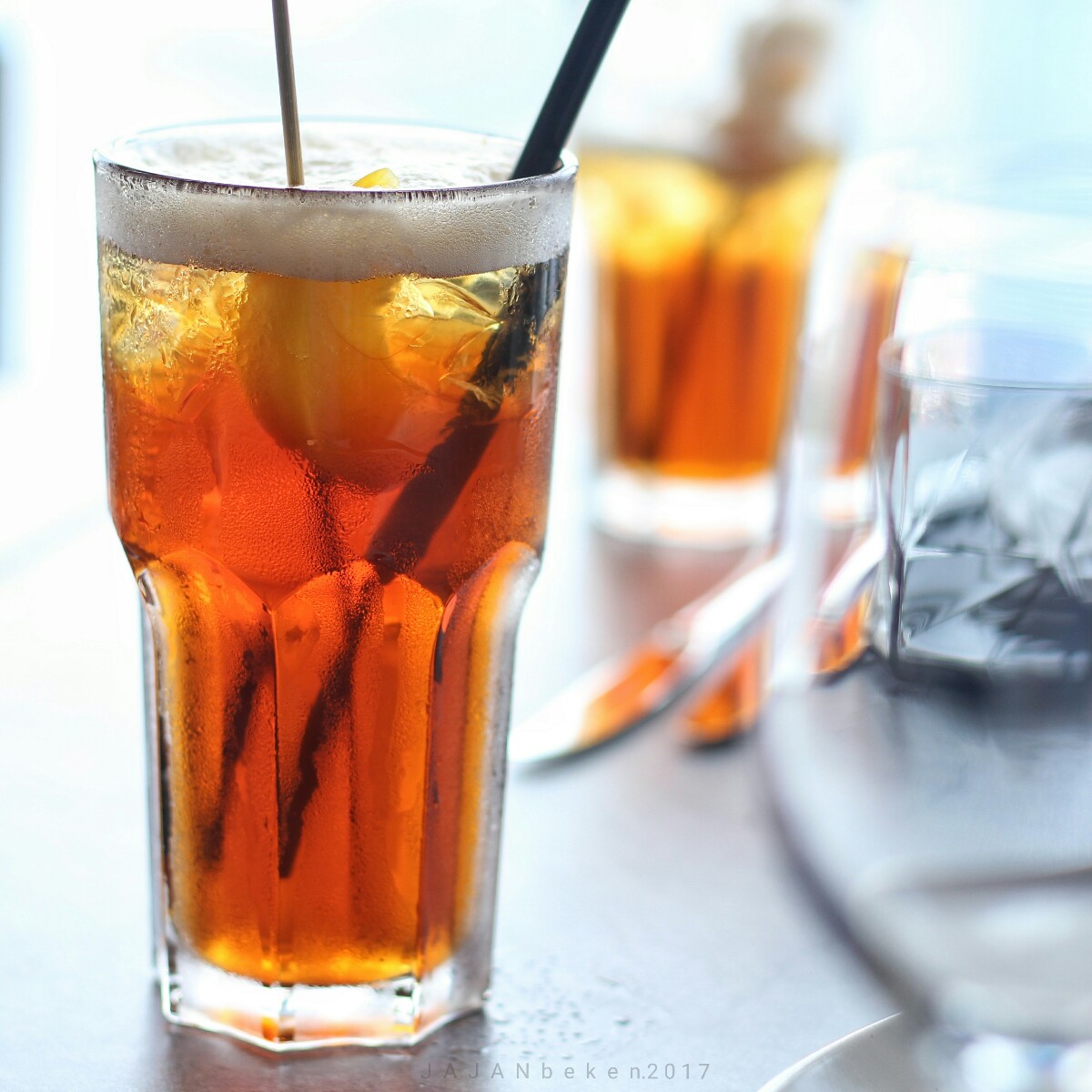 Assorted Desserts Buffet IDR 150K
Altitude Grill Restaurant Jakarta presents a very much dessert and certainly very sweet and delish. They serve these desserts very nicely with the concept of a buffet that is very elegant and luxurious. There are many cakes here and for you dessert lovers will surely feel like in heaven when seeing this infront of you.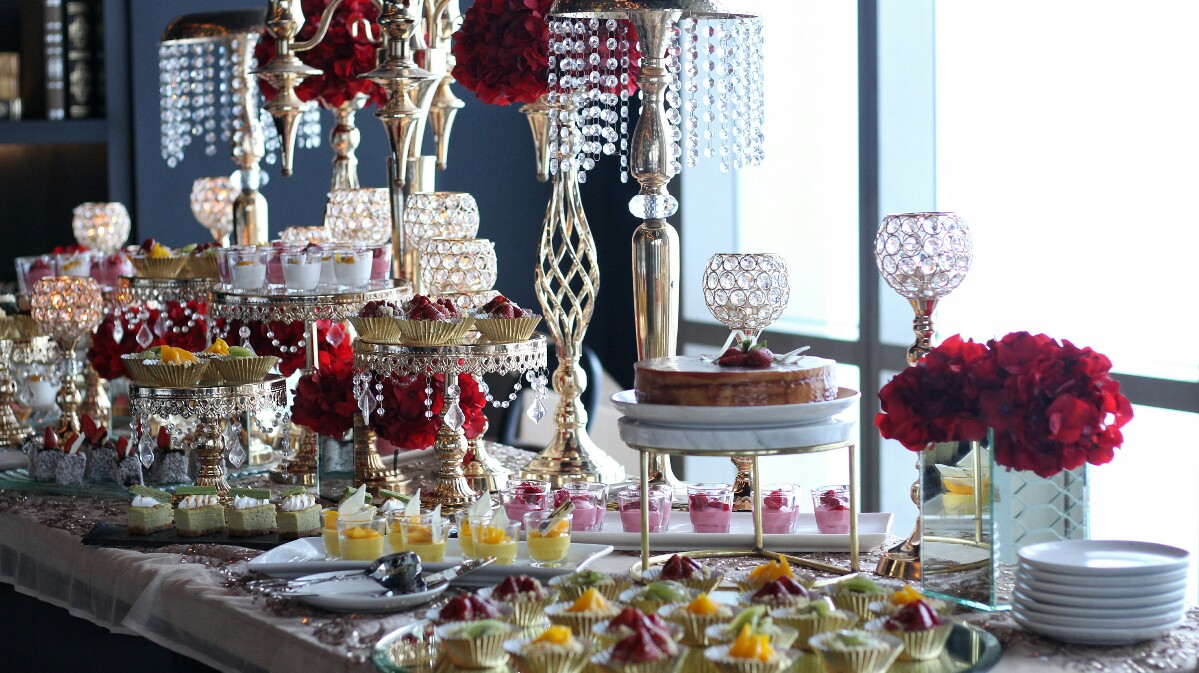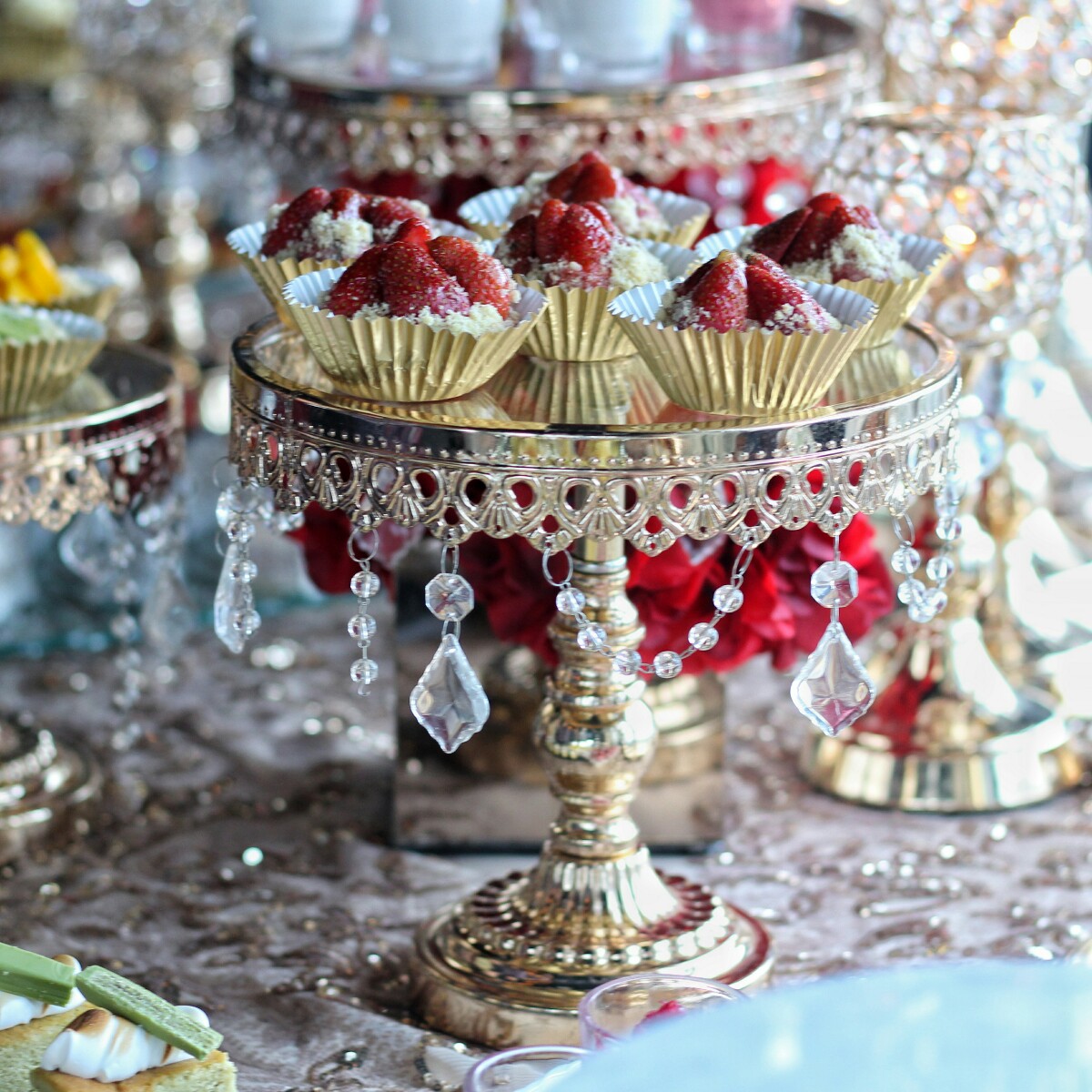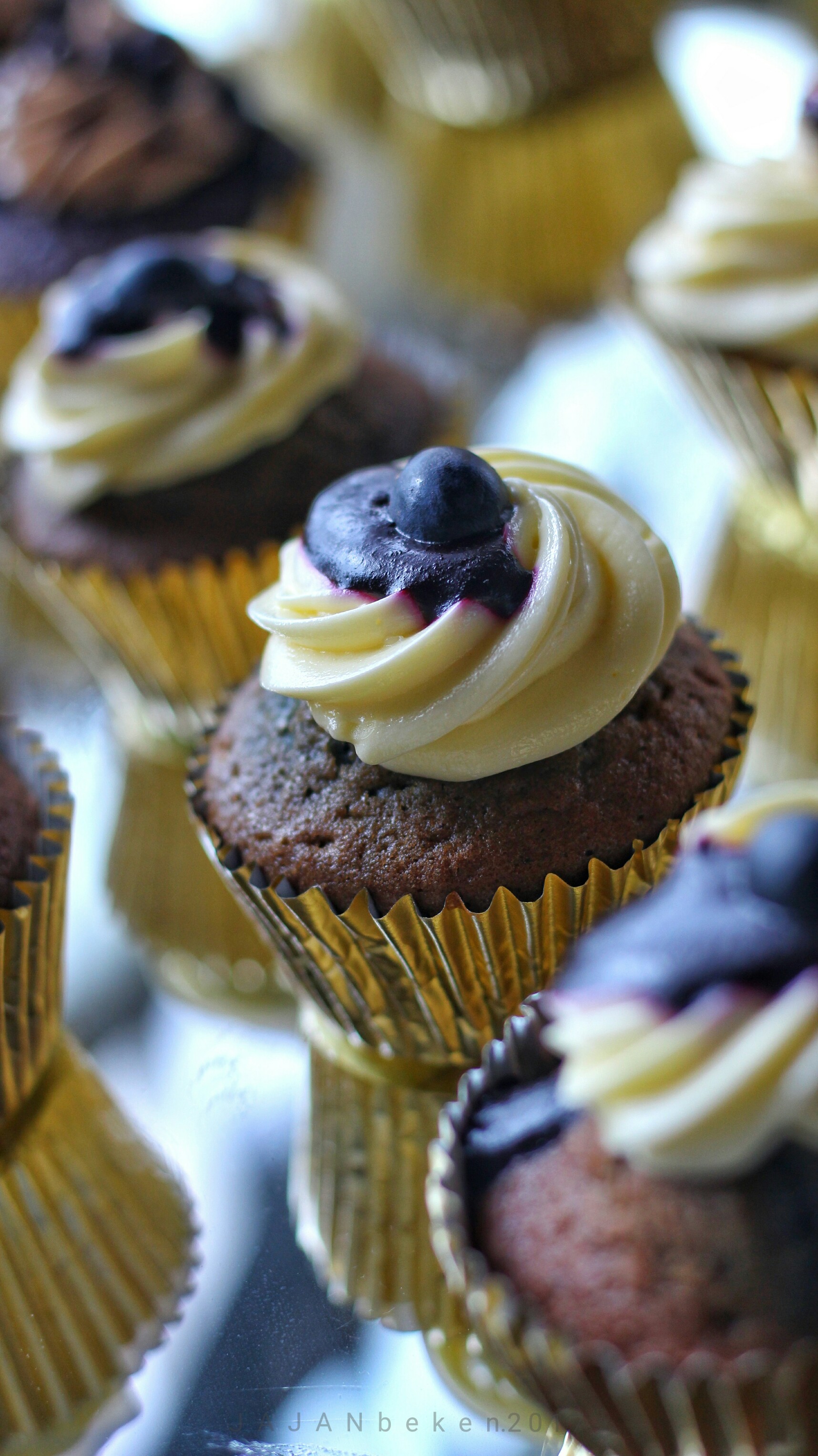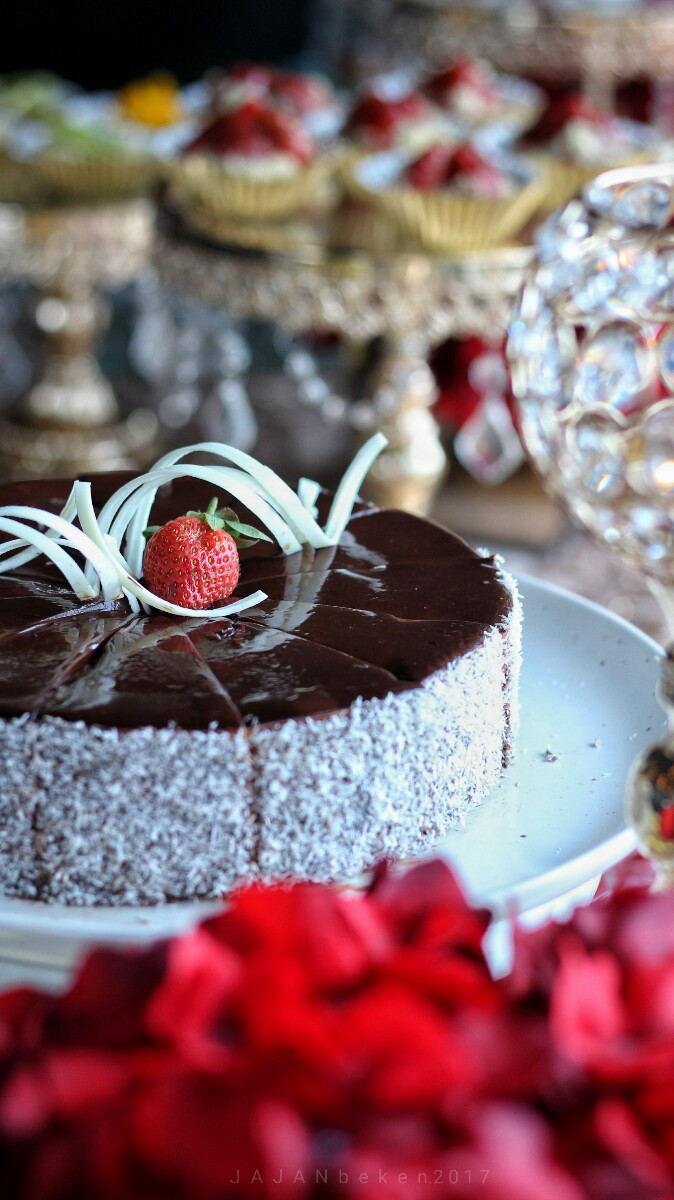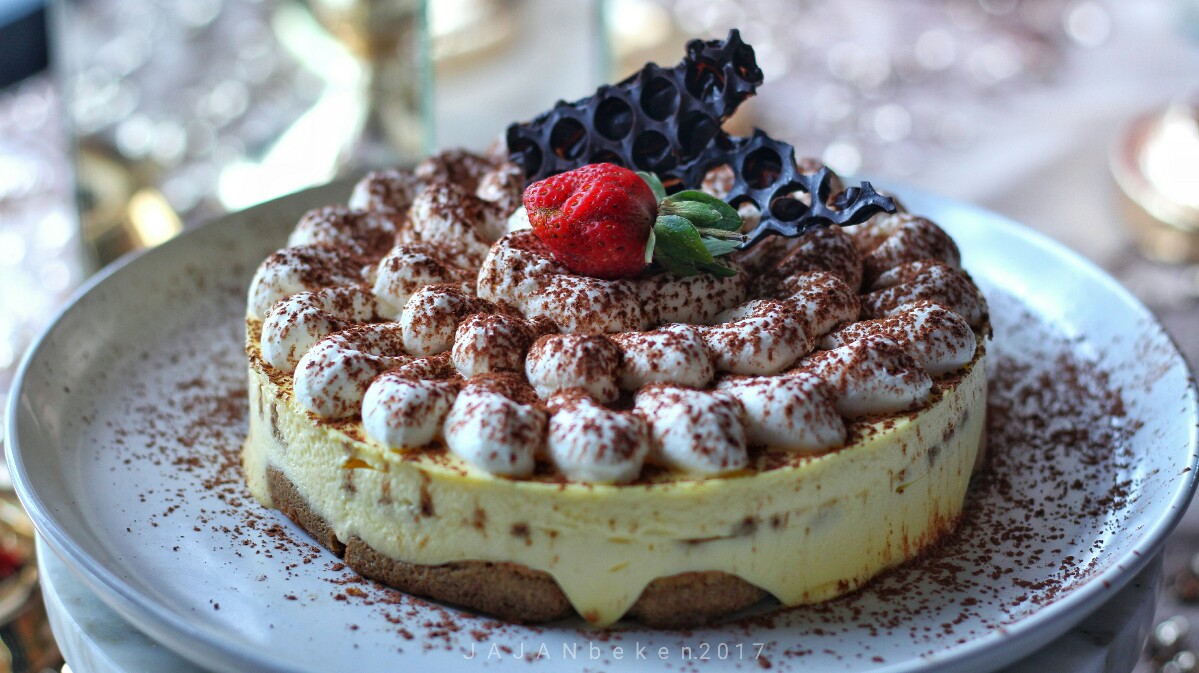 Besides various cakes, this desserts section also provide ice cream. And honestly ice cream here is very delicious! Very soft and the taste of each variant is very tasty. But my favorite are chocolate and black sesame, you must try it!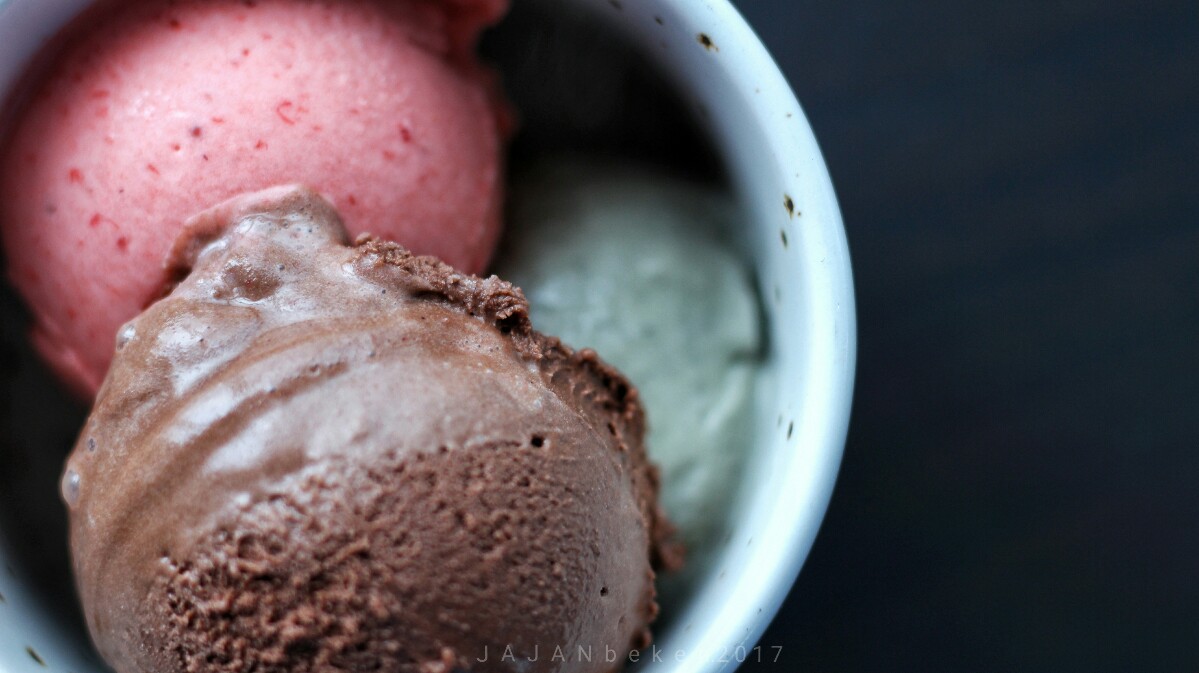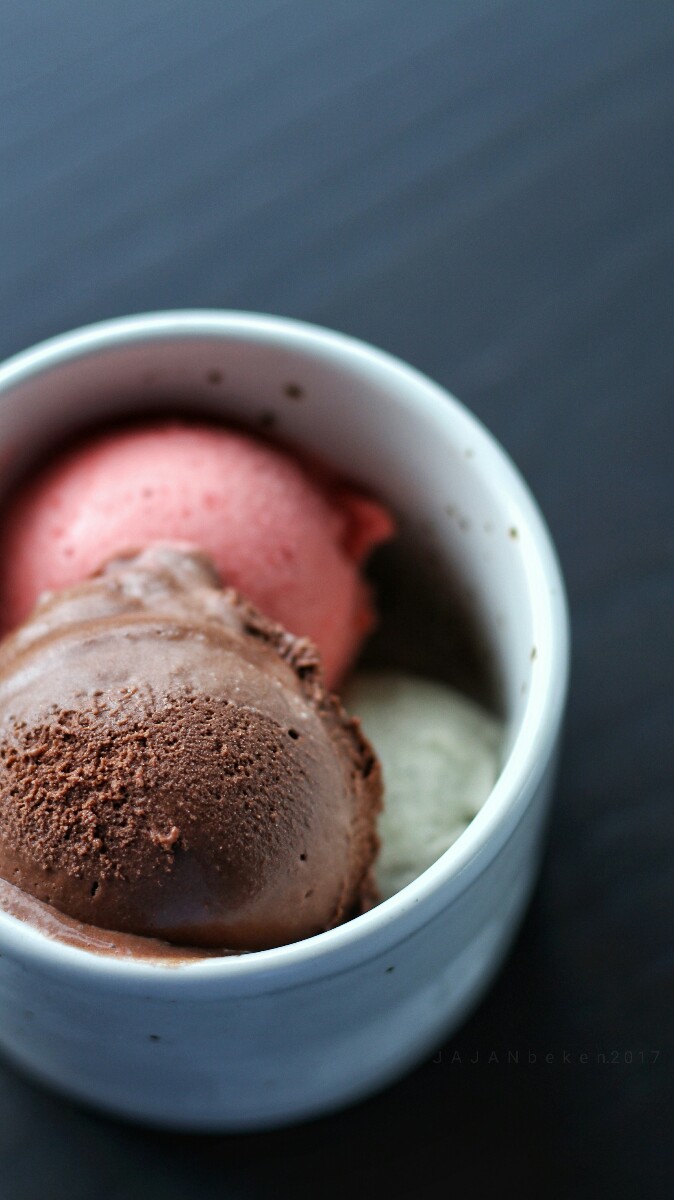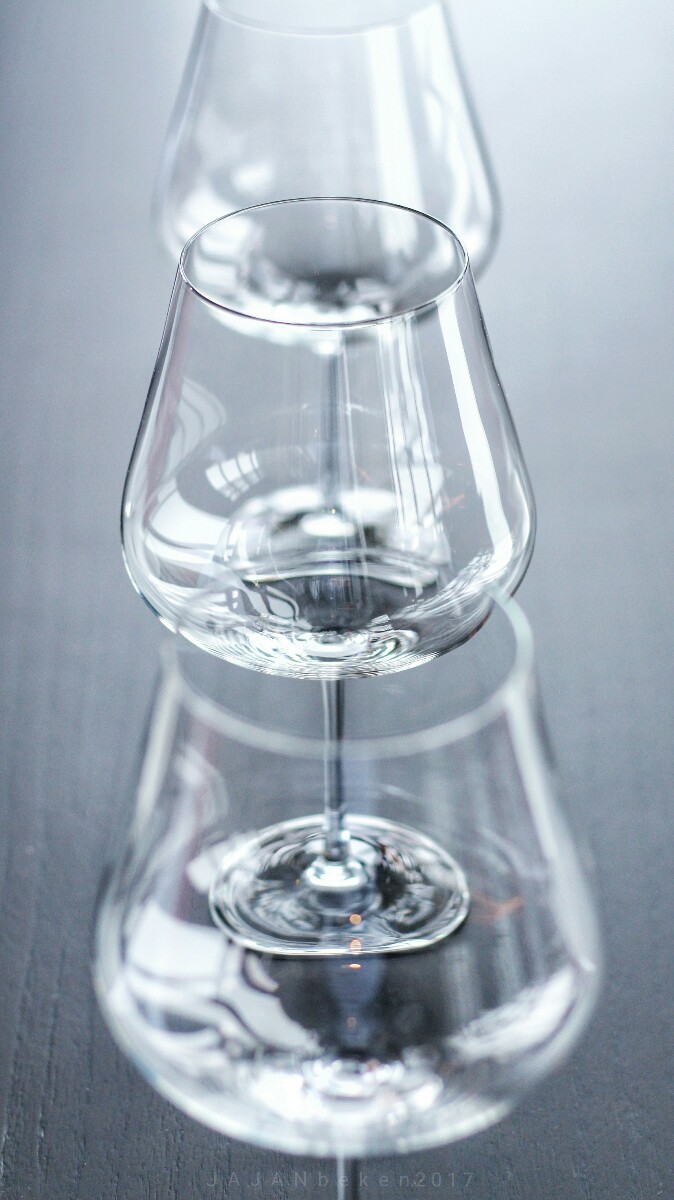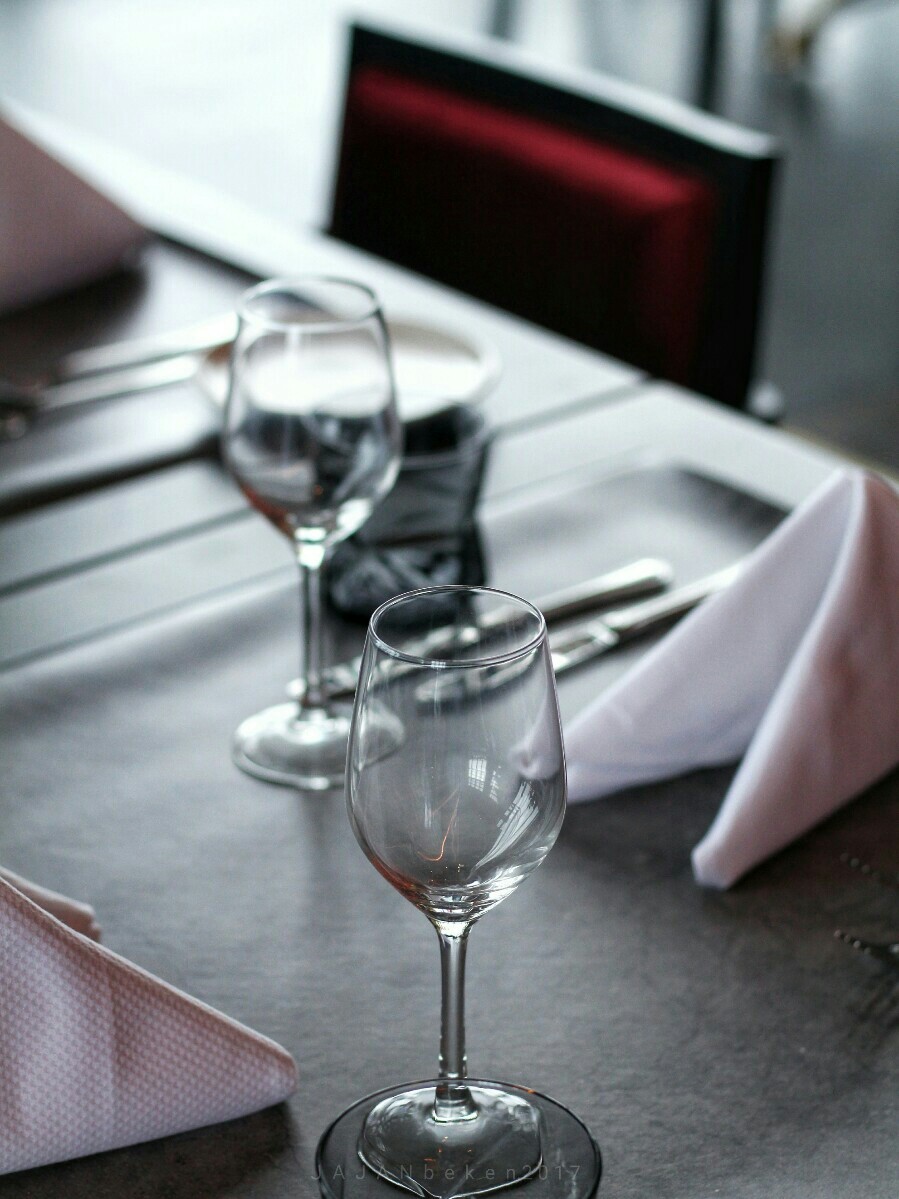 Before we leave this article,  so here is the summary what Must Try at Altitude Grill at The Plaza? From the appetizer I recommend the Ox Tongue,  the side dish are Confit Shallots and Whipped Potatos. For the steak I recommend for the Picanha.
I highly recommend this steakhouse to you guys. Altitude Grill at The Plaza will give you a great dish with a very classy taste. Besides they also have a very pretty dining atmosphere with beautiful city views.
Finally I close my review and don't forget to follow our culinary journey in this blog, Instagram, Youtube and Facebook. Please apologize if there is something missing in writing or menu explanation. We open for critics and comment. See you in another culinary journey with Jajanbeken!
RATING
Taste : Excellent
Service : Excellent
Price :  Average
FACILITIES
Wifi : Yes
Plug : Yes
Dine in : Yes
Outdoor : No
Toilet : Yes
Parking: Yes
CONTACT
Address : The Plaza, Lantai 46, Jalan M.H. Thamrin Kav.28-30, Gondangdia, Menteng, RT.9/RW.5, Gondangdia, Menteng, Kota Jakarta Pusat, Daerah Khusus Ibukota Jakarta 10350
Telp : 0859 3992 2799/ +61 29922448
Email: altitudegrill@altitude.co.id
Instagram @altitudegrill
INFORMATION
Open hour: Lunch : 12.00 – 14.30 WIB
Dinner : 18.00 – 22.30 WIB
Price : Rp800.000 for two people (approx.)
Dresscode : Smart Casual.
MAP