Have you ever wondered how it'd be like to become a participant at a culinary competition TV show, such as MasterChef and Top Chef? Ben Ungermann, Thitid "Ton" Tassanakajohn and Revo has shared about their experiences of participating at MasterChef / Top Chef, and i'm discover that it's way beyond merely cooking.
But before further, I want to introduce you to these three chefs!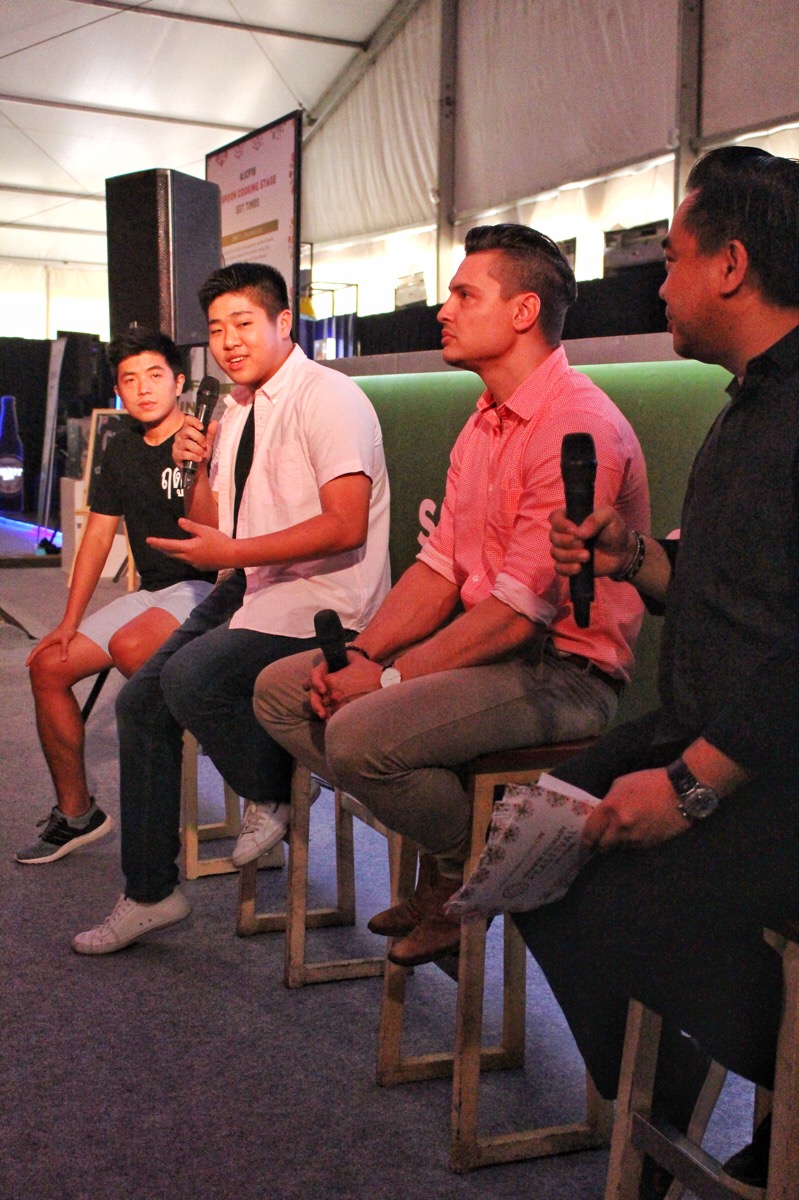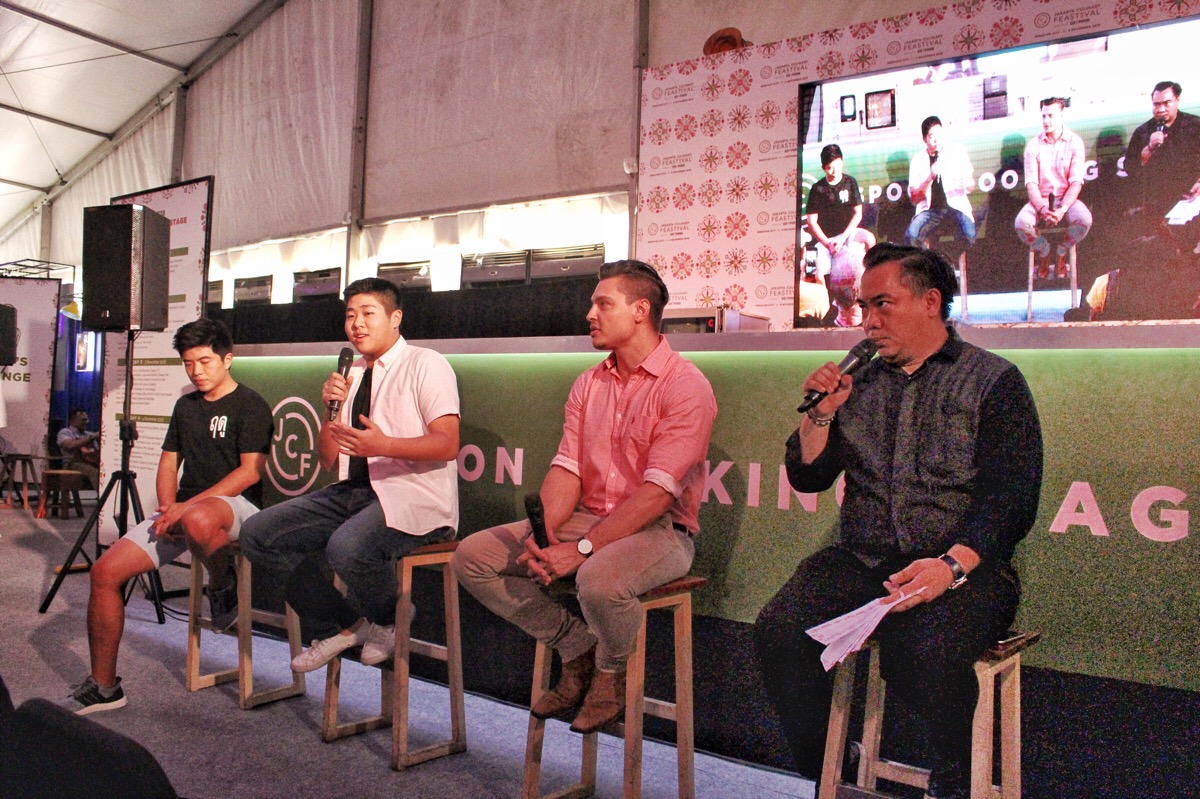 Chef Revo
Revo, who graduated from Junior MasterChef Indonesia 2014, shared his experiences that have been fond of the world of cooking since he was a child. Starting from his favorite eating, then he started trying to cook and continue to become a passion.
Revo, who will continue his studies at Le Cordon Bleu in New Zealand, says cooking is something that is fun. If children like to cook since childhood, they should be directed to join the cooking class so that their talents are honed.
Chef Ton
Chef Thitid "Ton" Tassanakajohn, 29, has been the toast of Bangkok's restaurant scene in 2015. His debut restaurant, Le Du, scooped third place in yearly Top Tables fine dining guide. Since then, the Culinary Institute of America graduate has opened three more restaurants: Taper (brunch staples and Asian breakfast dishes); Baan (home-style Thai dishes); and Baa Ga Din (deconstructed Thai street food). And he is the judge of Top Chef Thailand season 1.
Ben Ungermann
Ben ungermann is a celebrity chef who was a participant on Master Chef Australia Season 9, in 2017. He was the Runner-up, losing to Diana chan by one point, and he won $40.000 as prize money.
Just before coming to Masterchef, he prepared by quittung his retail job and moving in with his parents. There he practiced and honed his cooking skills for the competition. He aimed at using his Dutch heritage to bring something new into the competition, and popularise his native cuisine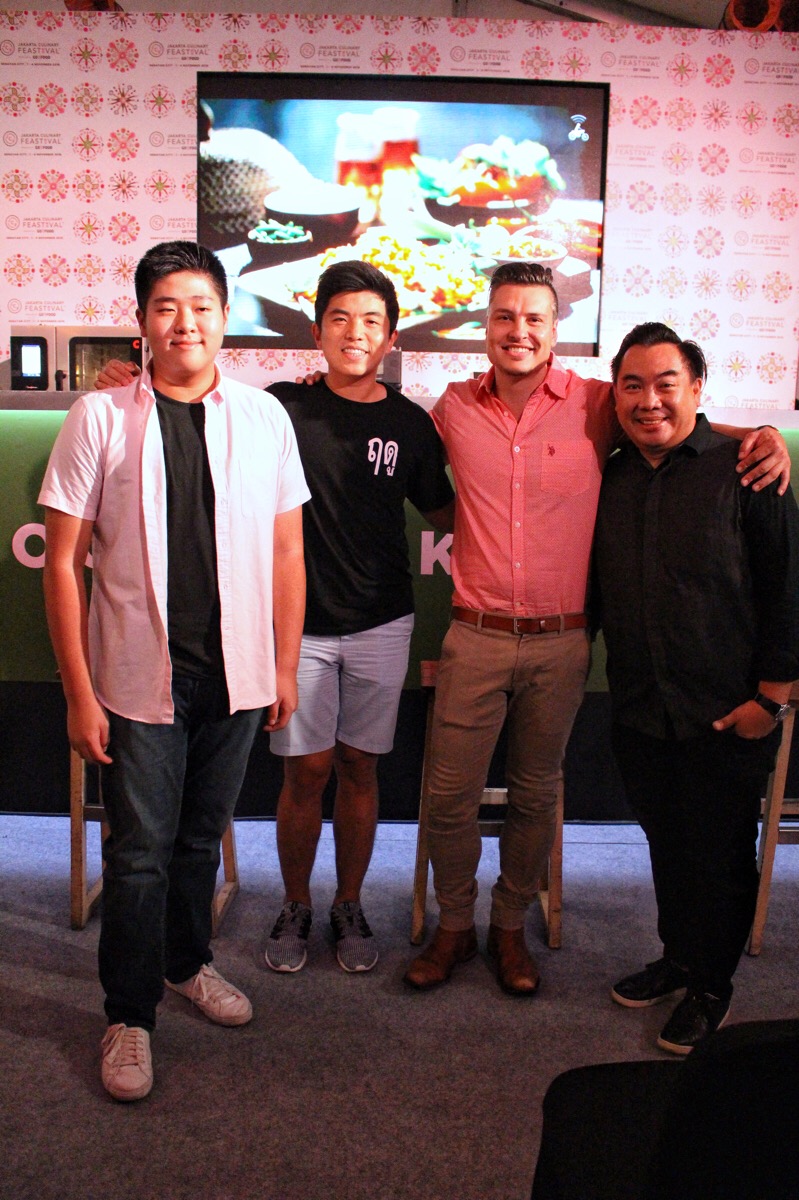 Talk Show Begin!
And I got a lot of stories from them, how they competed with other contestants. It turns out they said that participating in this competition not only requires skills but we also have to be mentally strong. Because in each episode they are always given a cooking challenge and must present it well.
And they said to participate in this competition do not think about winning but serve the best dishes that you can do. If you have done the best, achievement will approach you.