Italy is one of the extraordinary countries in the world, many consider that Italy is the most exotic country on the continent of Europe. Besides fashion, the highlights of Italy is the diverse food with a distinctive taste and certainly have different taste with the most taste of the food in asia. At this time a lot of restaurants that serve typical Italian cuisine, which is Italian cuisine is very tasty and liked by many people. Therefore I have one restaurant recommendation with a great selection of italian food and delicious to be exact it's called  Rosso Shangri-La Hotel Jakarta.
Talking about Shangri La Hotel they have some very popular restaurants in Jakarta and of them is Rosso. In 2012 Rosso Shangri La gets award from Now Jakarta as The Best Restaurant, Bar and Club Award. Rosso's brunch buffet only operate every sunday (11.30am – 2.30pm) for IDR 490K++ ( free flow Mineral Water, Soft Drinks and Juices ) IDR 878K++ ( free flow Prosecco, Red or White Wine ) and IDR 1.378K++ ( free flow Beer, Champagne, Prosecco, Red or White Wine ).
The quality and consistency of Rosso's Italian specialties makes it many people's favourite Italian restaurant. This restaurant Being extremely suitable for families and children gives the restaurant a lively, casual and personable atmosphere that is embraced by they service and kitchen colleagues alike.
A la Carte Menu at Rosso Shangri La Hotel Jakarta
In a happy moment I will share my experience of trying the food at this restaurant and feel the atmosphere of Rosso Restaurant. I tried the buffet and some a la carte menu.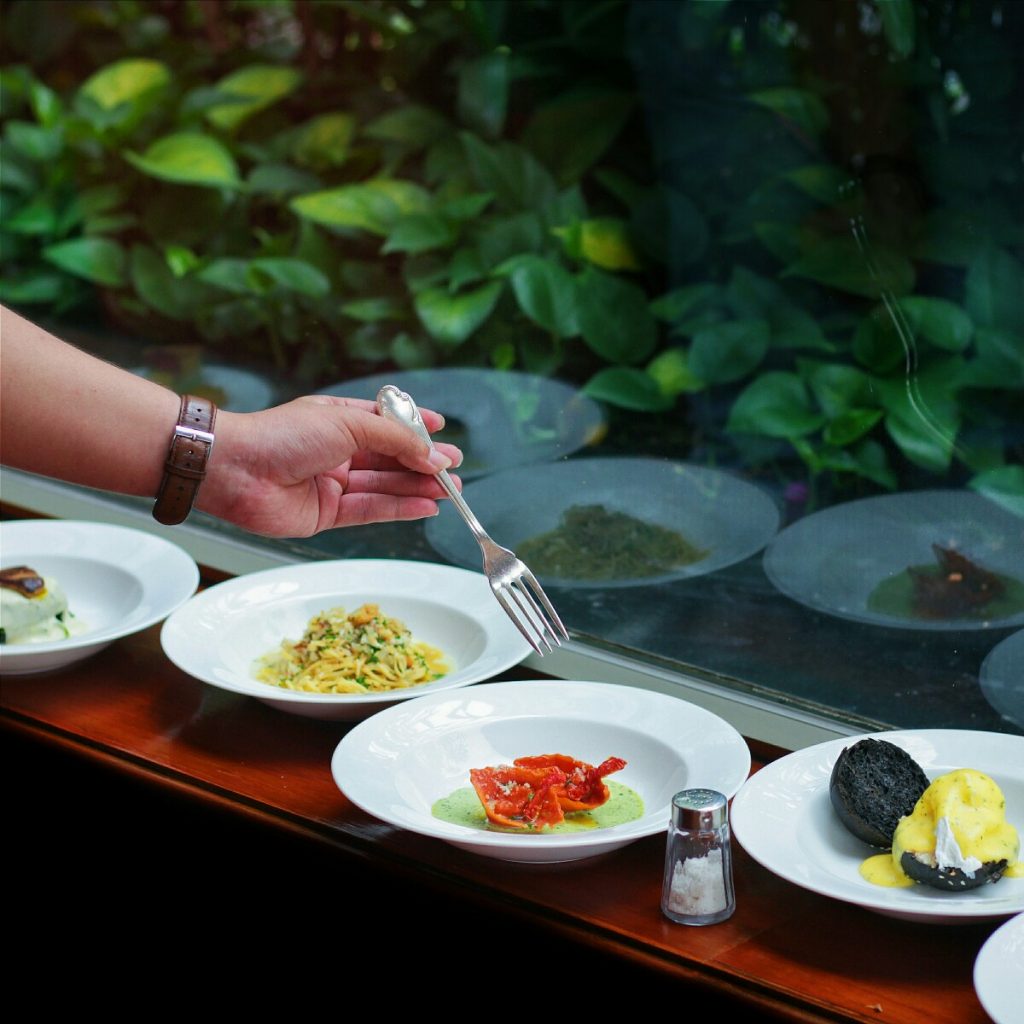 A la Carte Rosso Shangri La
Spaghetti Polpa Di Granchio E Acciughe IDR 160K
This spaghetti served with Crabmeat and Anchovies, served with Fennel sauce and Spicy Bread Crumbs. The pasta was perfect with a very tender texture which is very easy to cut and tasty to be exact. I like this menu because it feels spicy when eating it. And the presentation of this menu is very beautiful and tempting.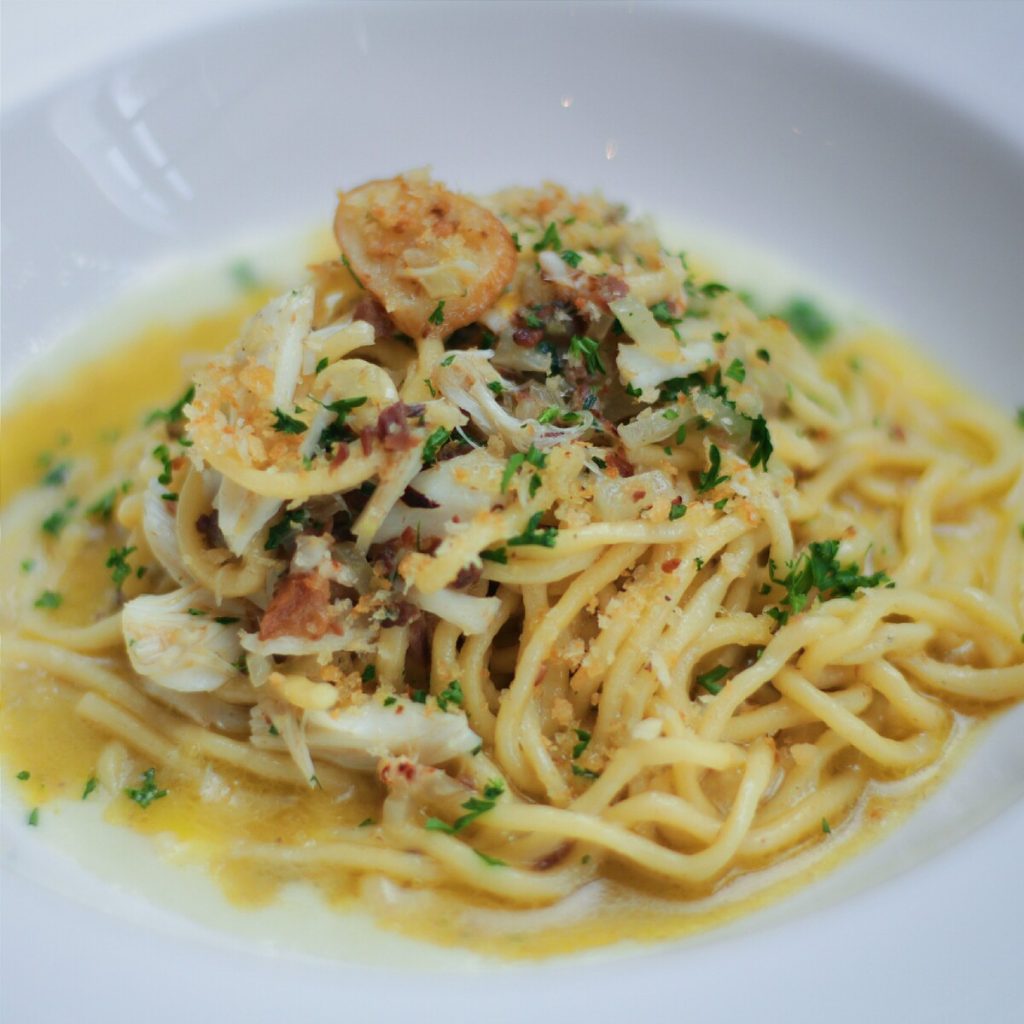 Filetto Di Manzo IDR  490K
This menu served with Beef Tenderloin and Foie Gras, served with sauteed Parmesan Spinach and Gorgonzola sauce. The combination of this menu is very interesting, tenderloin very tasty with served rich melting gorgonzola sauce. And served Foie Gras Add a perfect dish to this menu.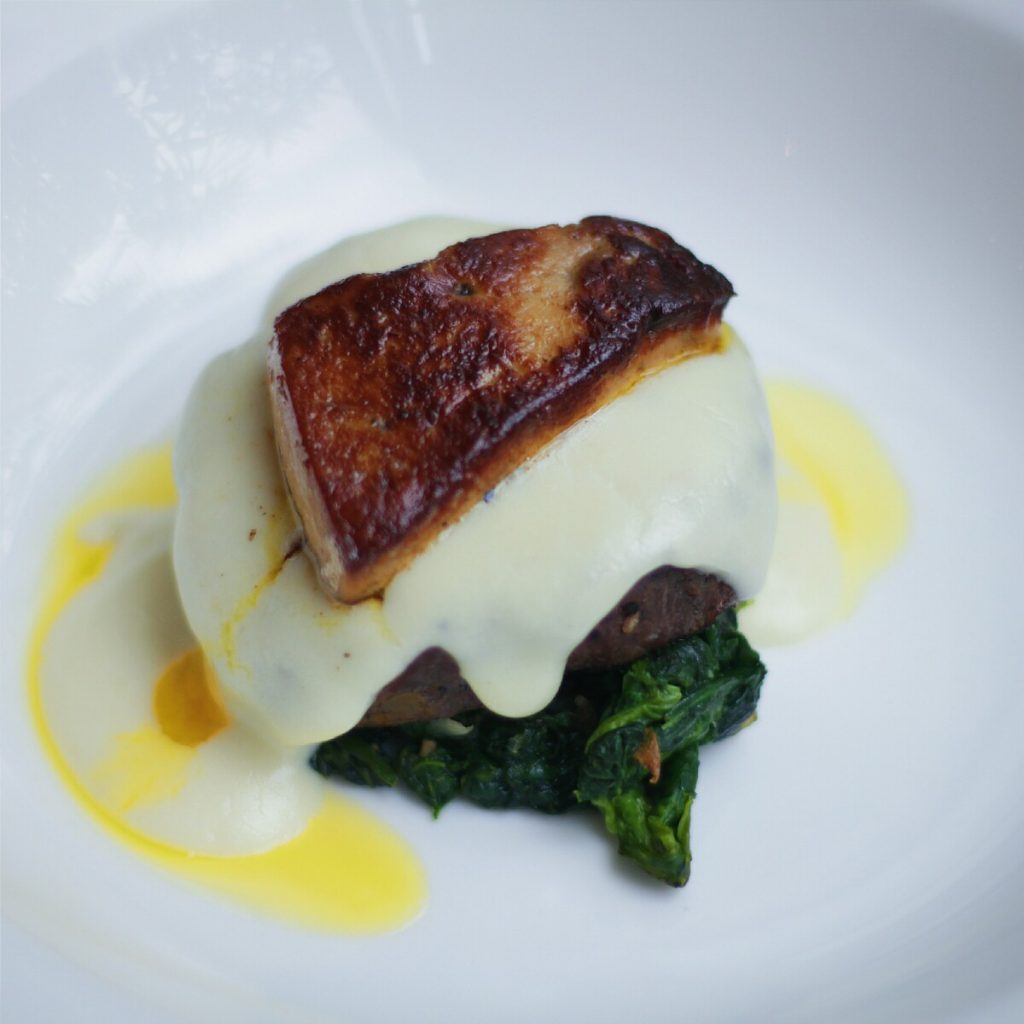 Agnolotti Di Bufala E Pesto IDR 180K
This Agnolotti filled with Buffalo Mozzarella, served with Basil Pesto sauce. Actually this is my first time eating this menu. This menu is perfect for lovers of cheese because the combination of pungent cheese and basil pesto very perfect. And I think this is to eat a pasta with a different taste than usual.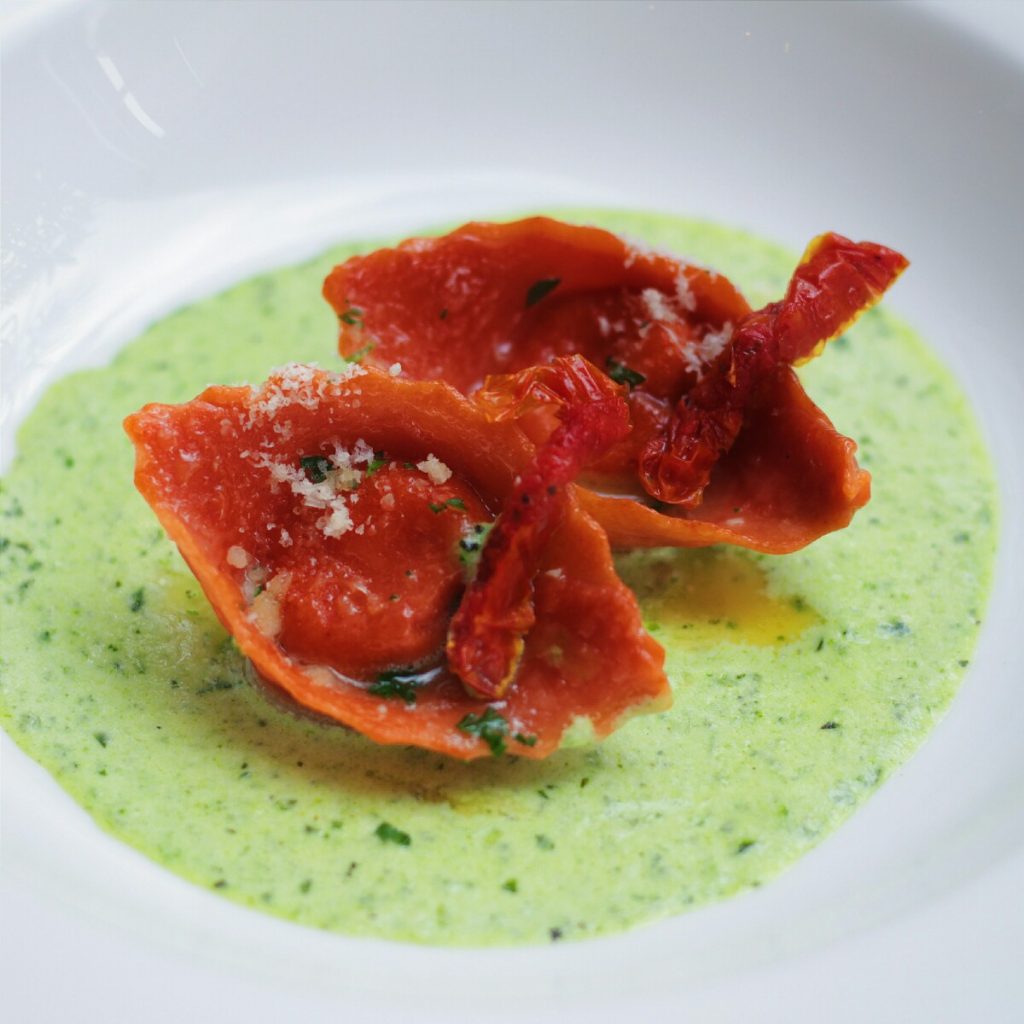 Filetto Di Cernia IDR 190K
This menu served with Grouper Fish Fillet in Mediterranean Tomato Sauce, served with sauteed Mixed Vegetable. I really like the grouper fish sauce smeared by a very tasty tomato sauce. The seasoning perfectly seeps into the meat and texture of fish very tender. And vegetables add to the completeness of this dish.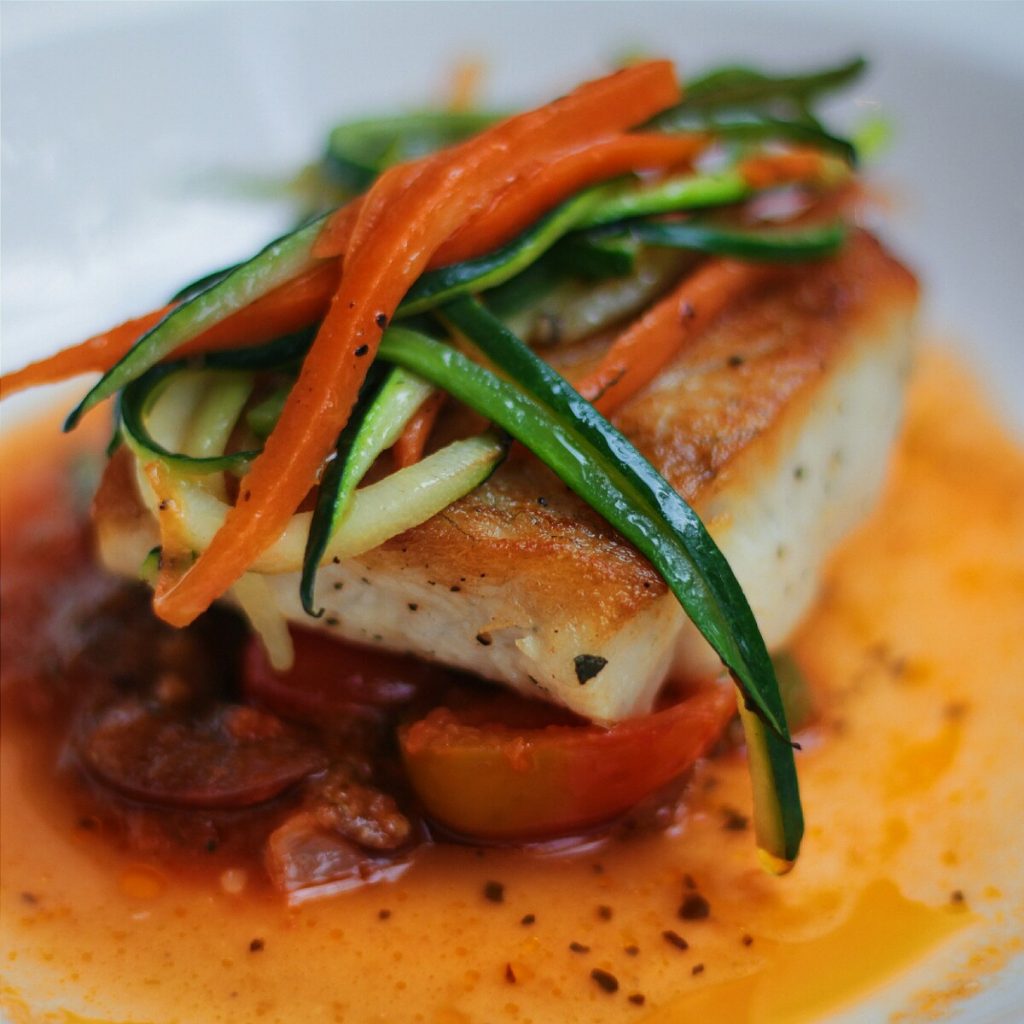 Uova Alla Franco 
This menu served with Black Bun with Poached Eggs and Salmon Tar Tar with truffle hollandaise sauce.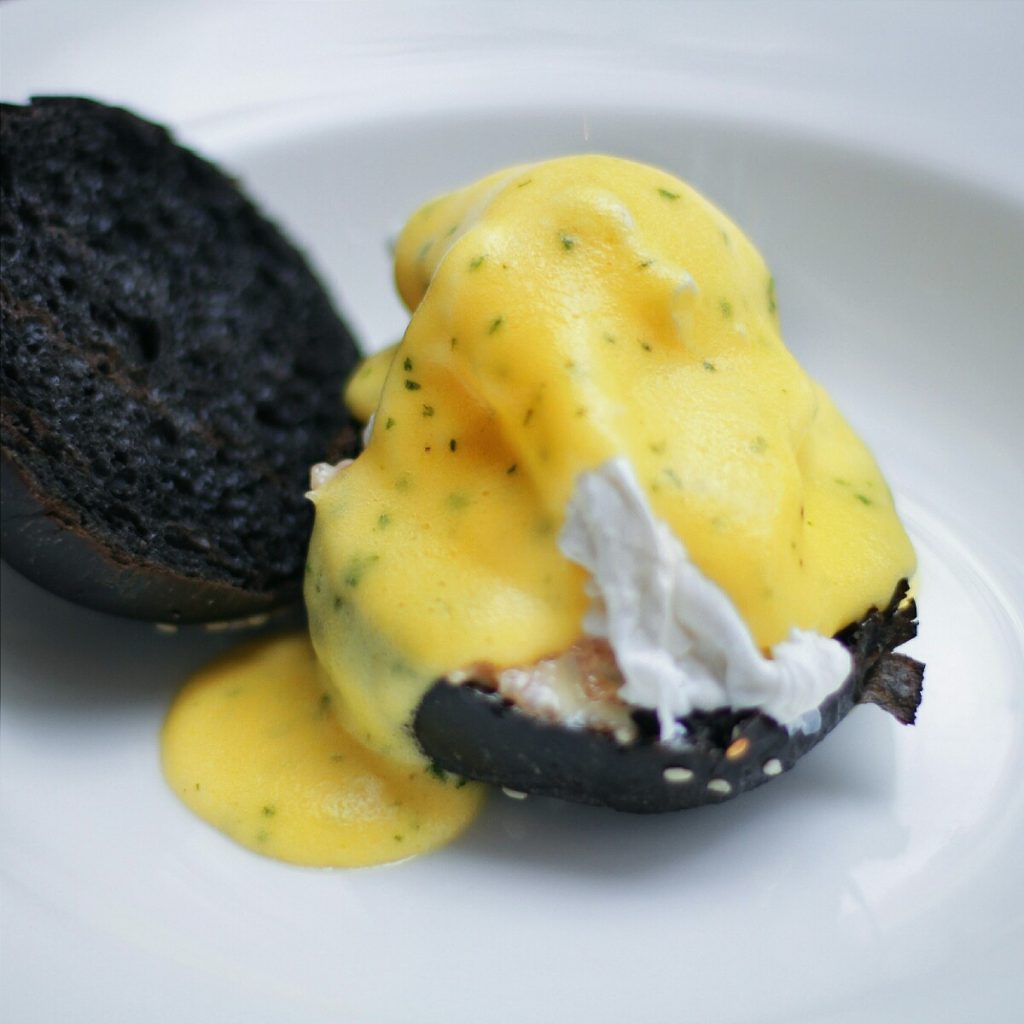 In my opinion all the dishes here are very tasty like the menu that I have tried above. But do you know what the meaning of Rosso? In Italian rosso is red, which is the red color describes the ambience of this restaurant. Besides having food with upper class Rosso's presents the atmosphere of the room with the dominance of red it represents elegance, passion and warmth.
To get this restaurant is very easy, located not far from the main lobby. When entering this restaurant you will feel very classy because you will be treated well by the staff were very spry here.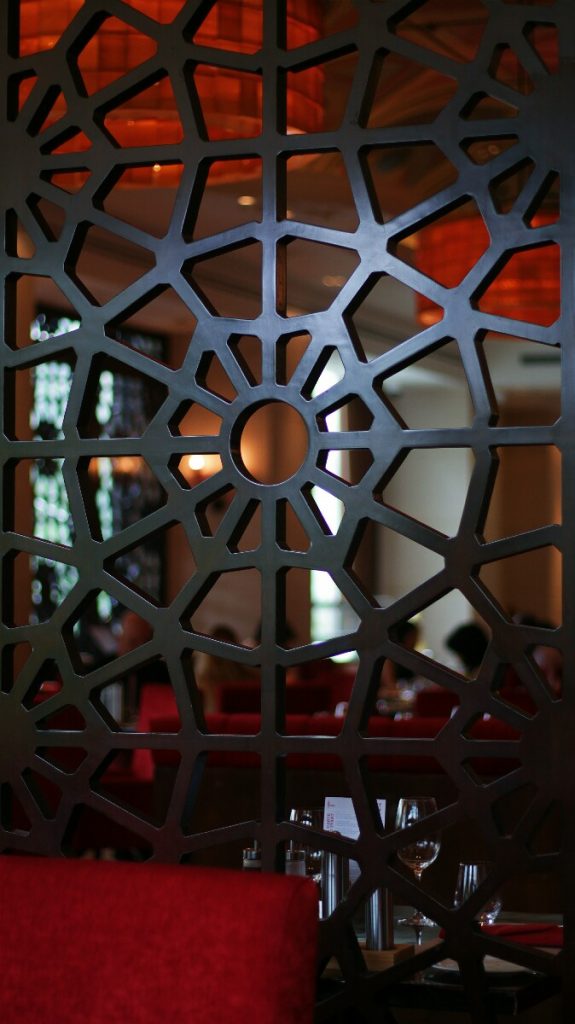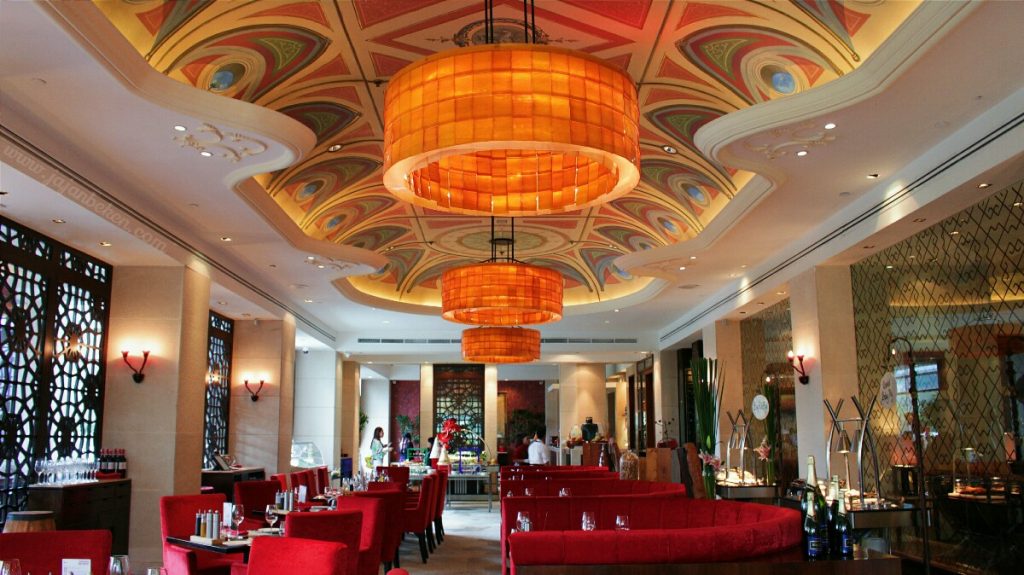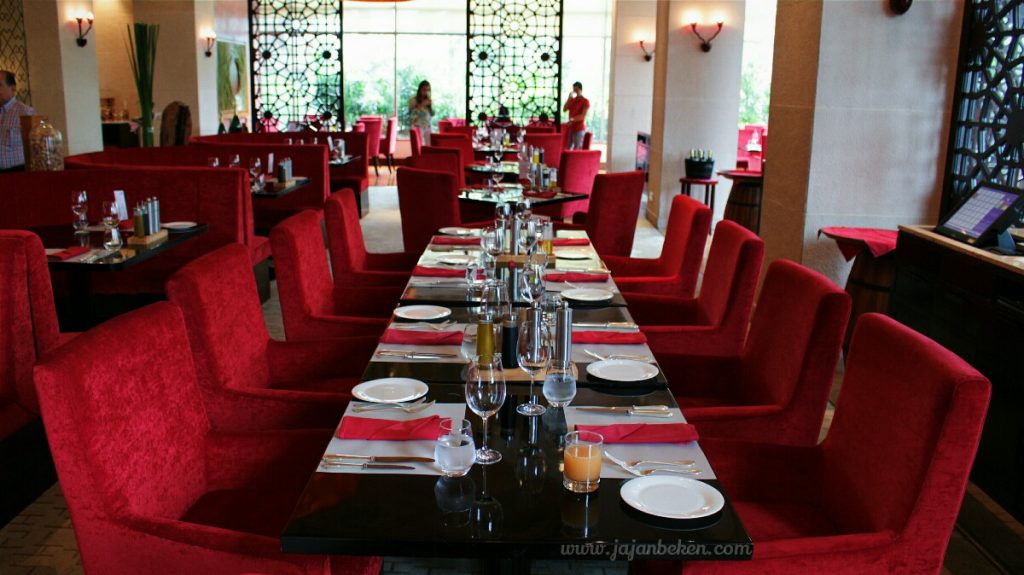 Rosso's is enhanced with ornaments that are perfectly arranged with good placement. Cutlery arranged neatly on the table in accordance with its provisions. And they provide several table choices such as for families with a capacity of 10 people or just for a couple. And don't forget to make a reservation in advance before you come here.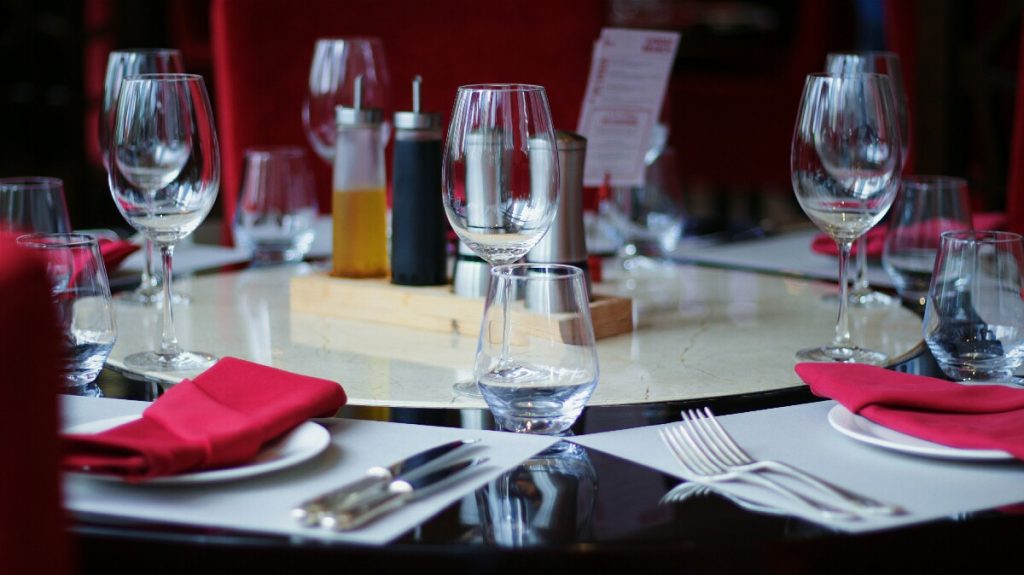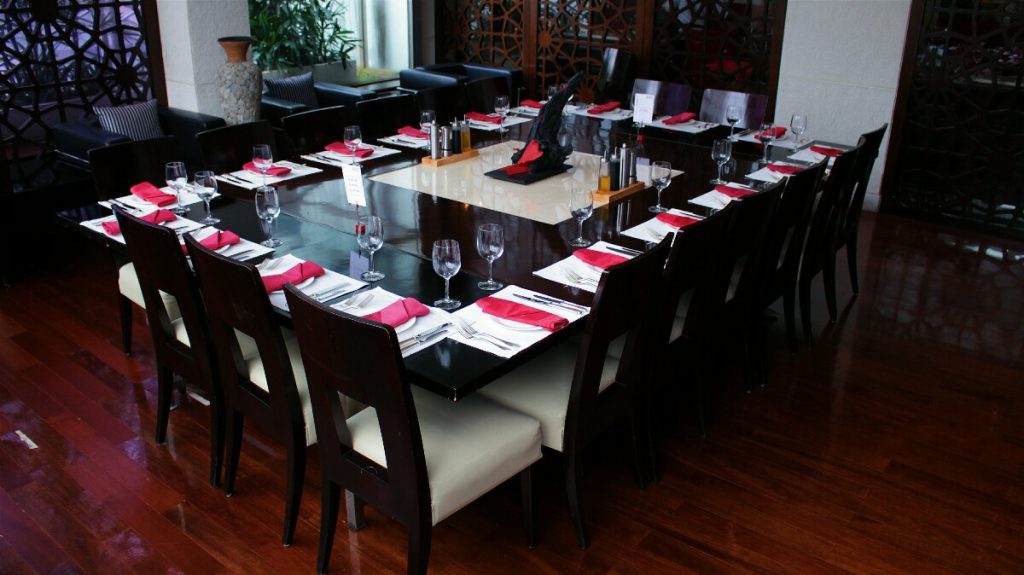 Beside A la carte Rosso Shangri La Jakarta provides a very good buffet with many choices. Let's see one by one!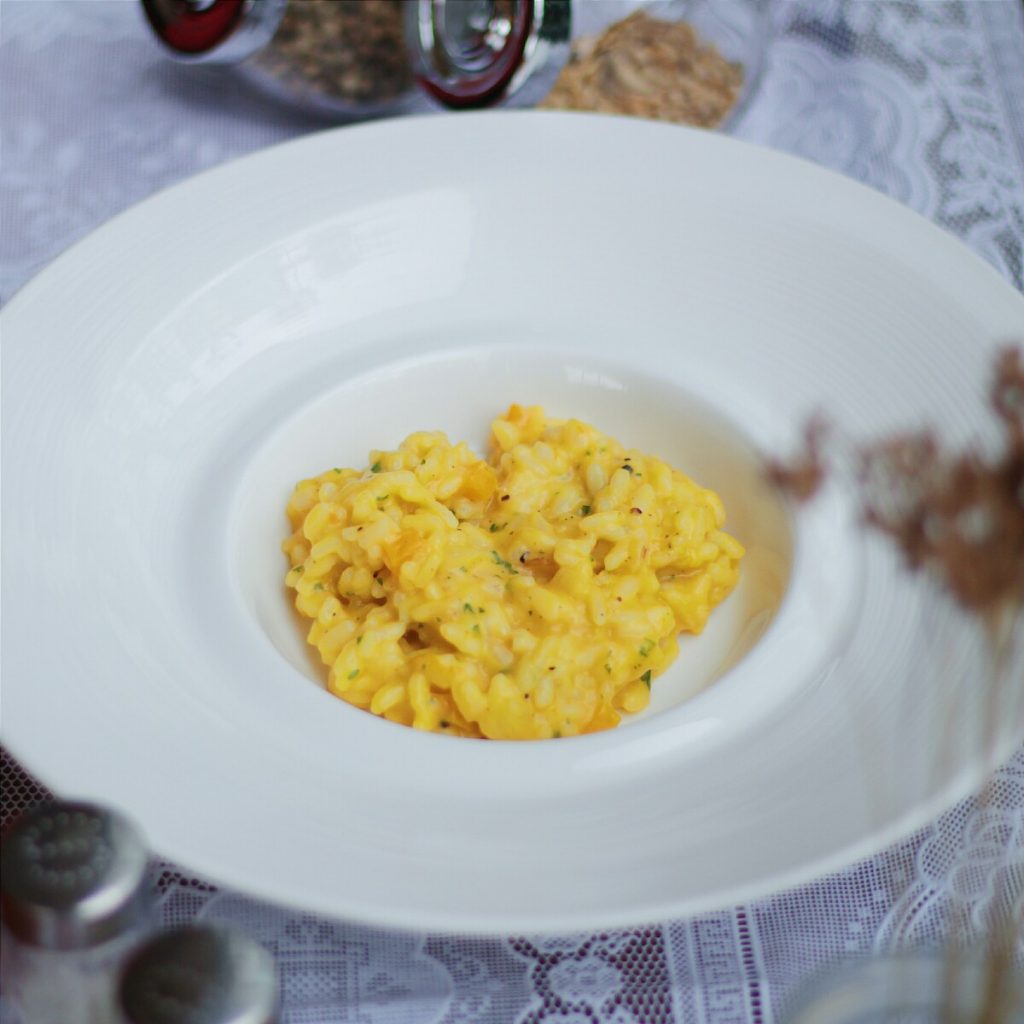 Antipasti
For the opening menu from the buffet this restaurant is very much a choice.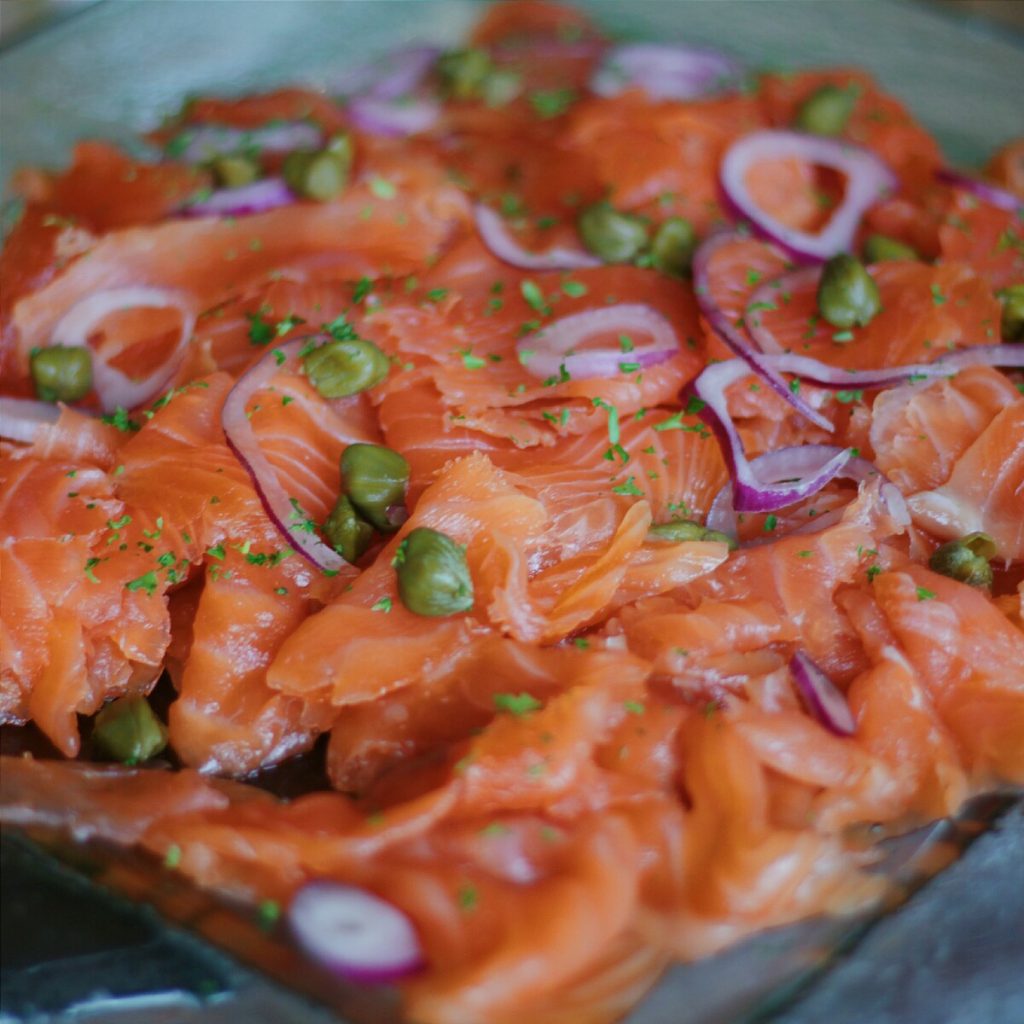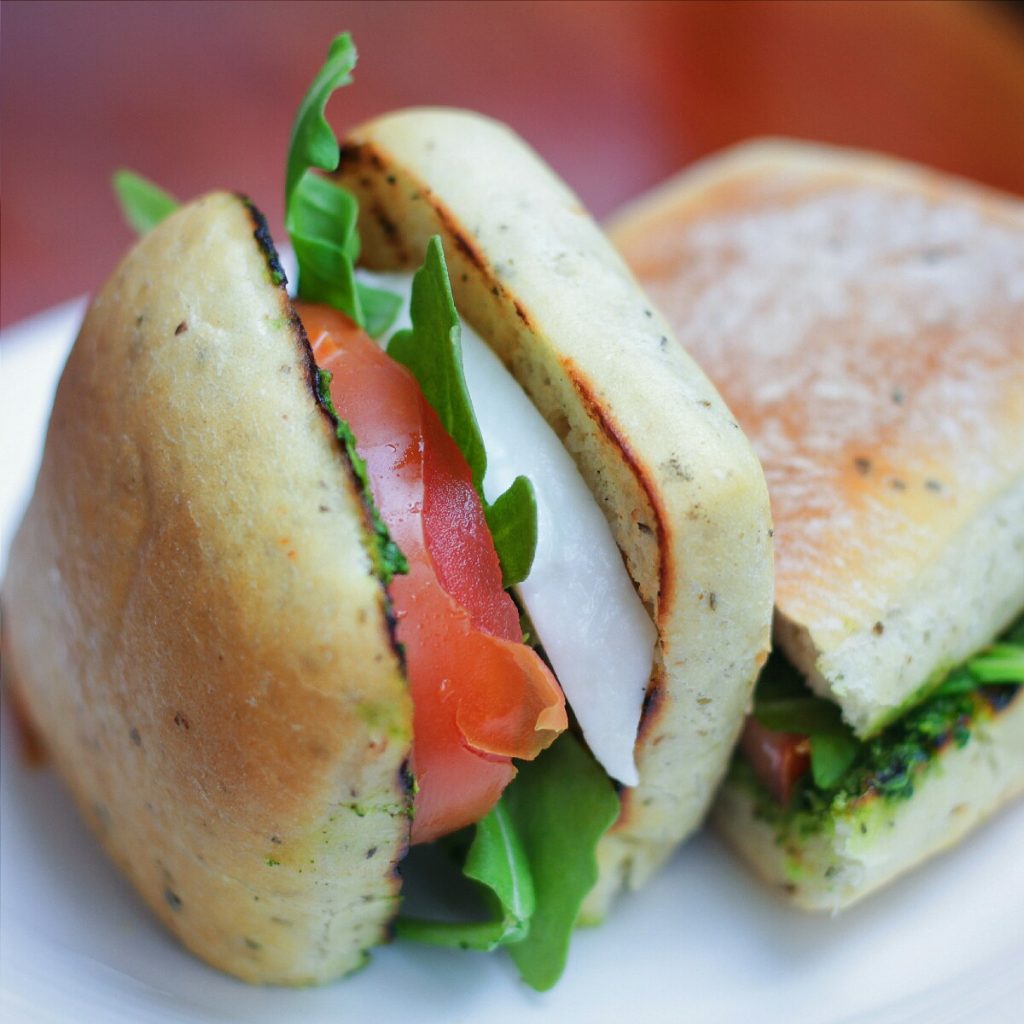 Fresh Seafood
There are many seafood options here that are ready to eat such as shrimp, shellfish which is all of it served very fresh.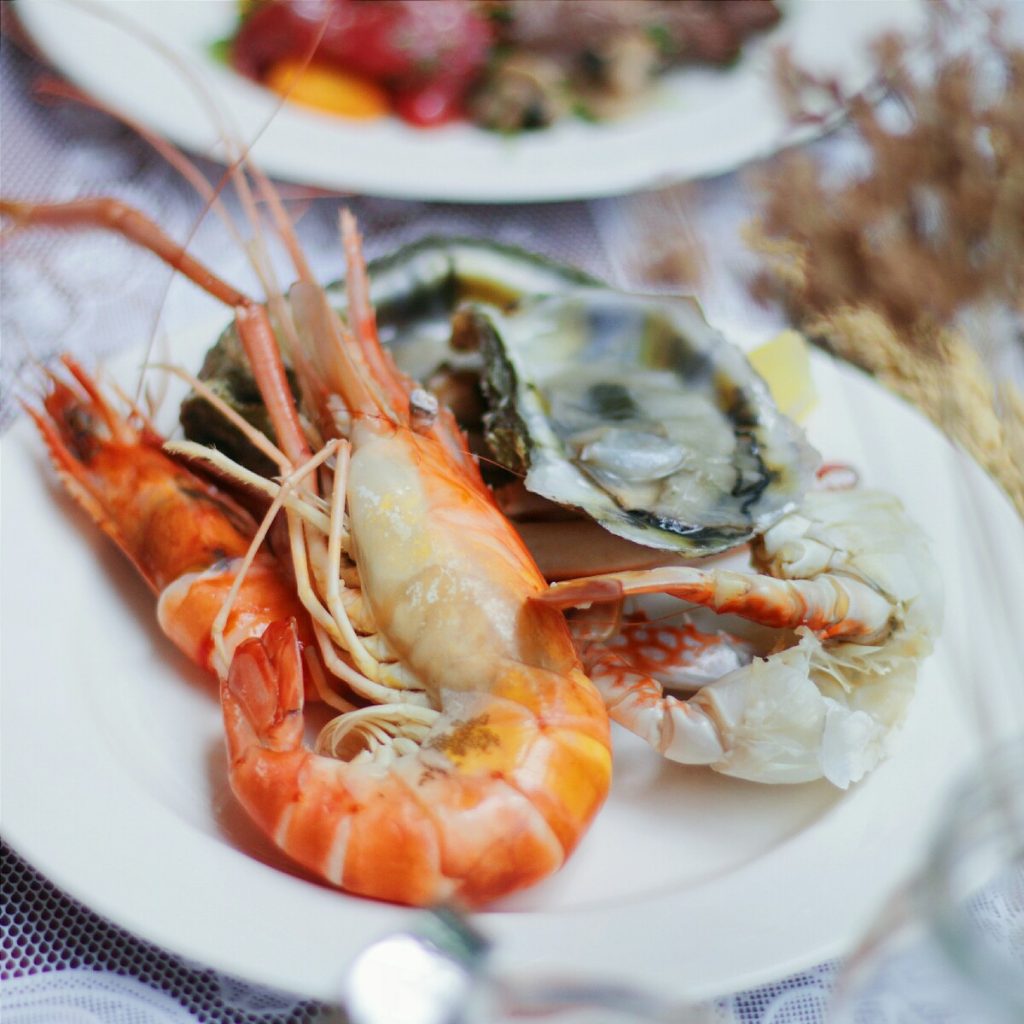 Beef Rib Eye
For beef only provided one station only, To take this meat you don't have to worry because there will be staff stand by to help you cut the meat. Besides that there are several choices of sauces.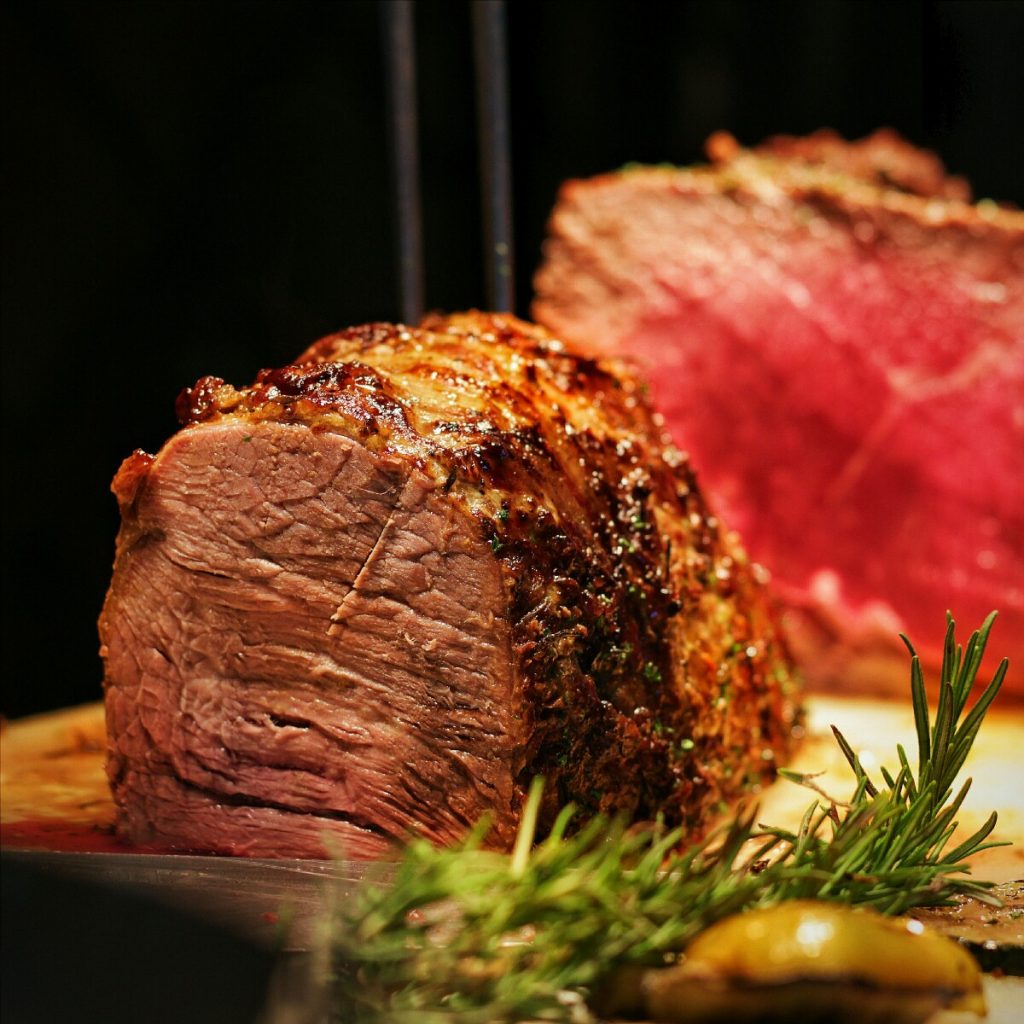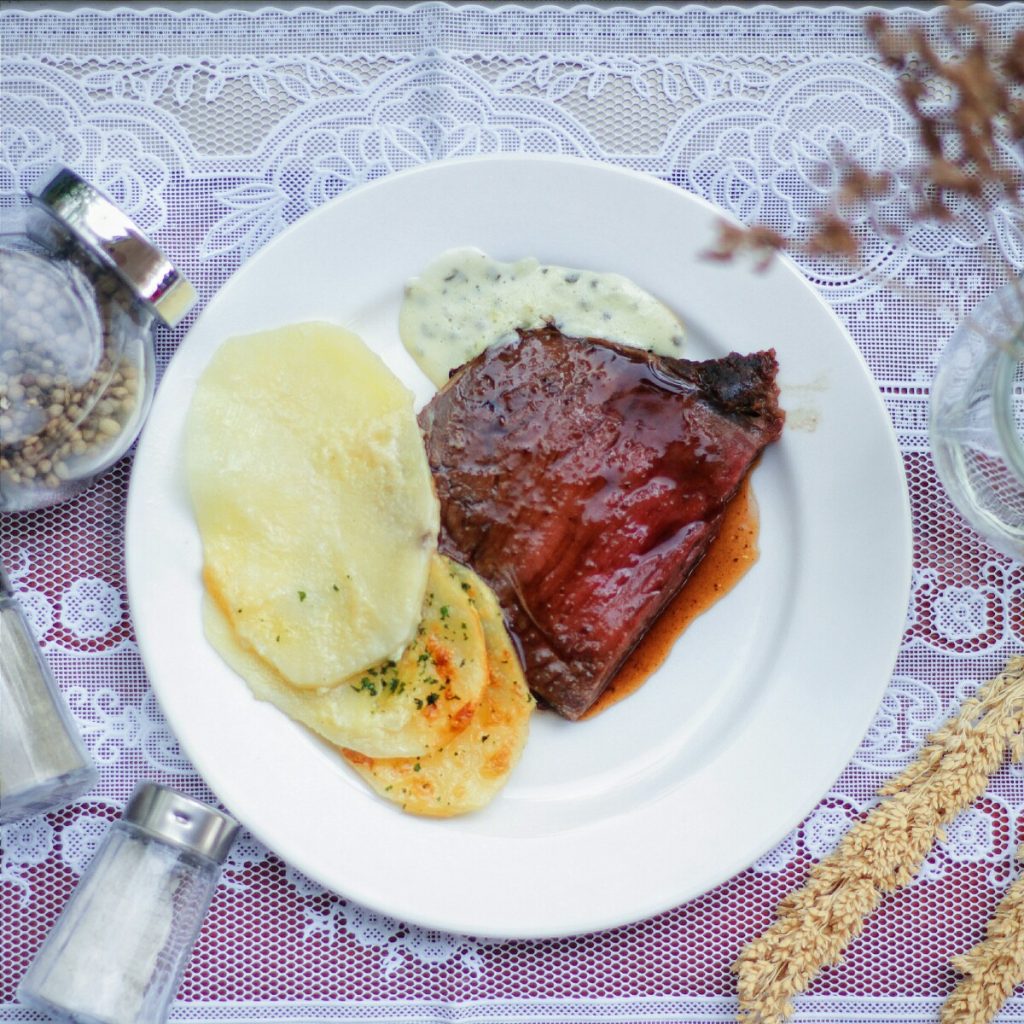 Soup
The soup served by this restaurant is very tasty. You must try!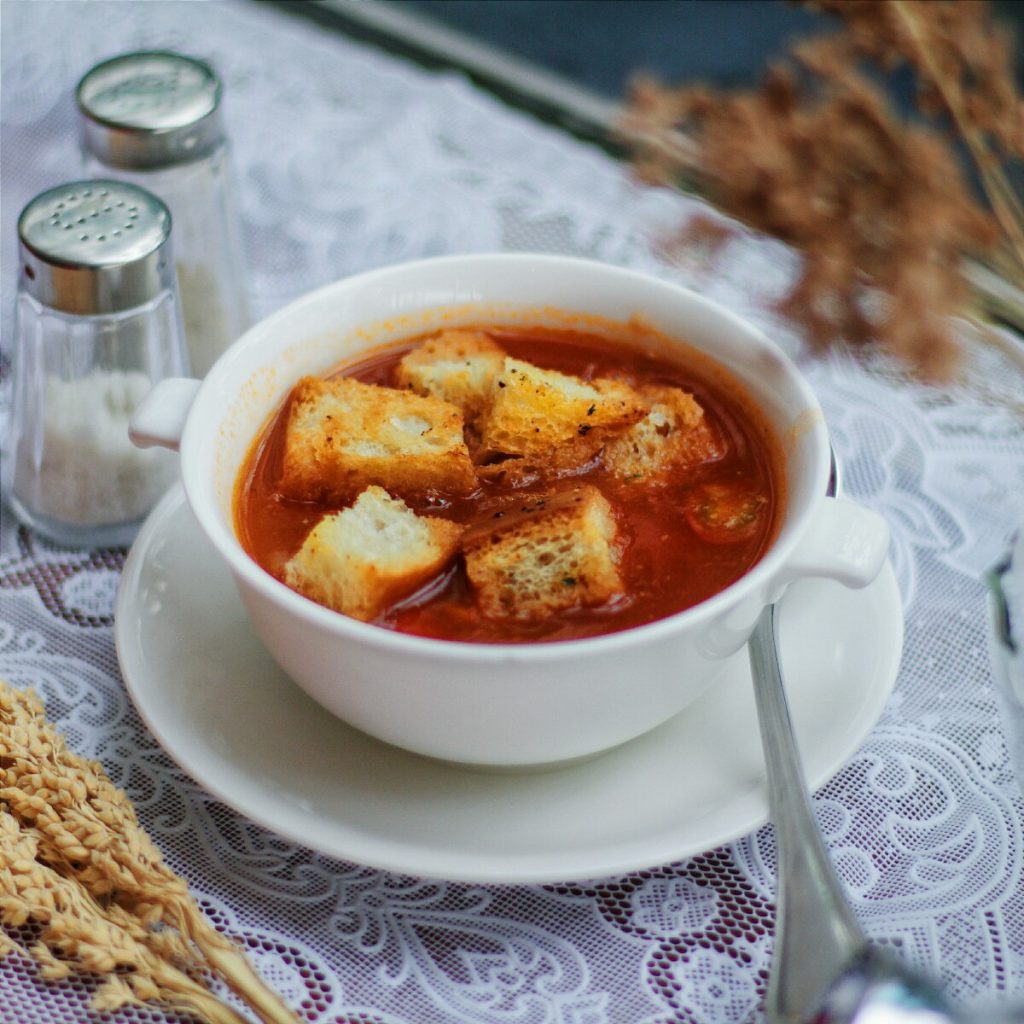 Dessert
They have separated Ice Cream bar the rum raisin and coconut ice cream , and towers of macarons, and fruits and toppings. Moreover served cake with many variants.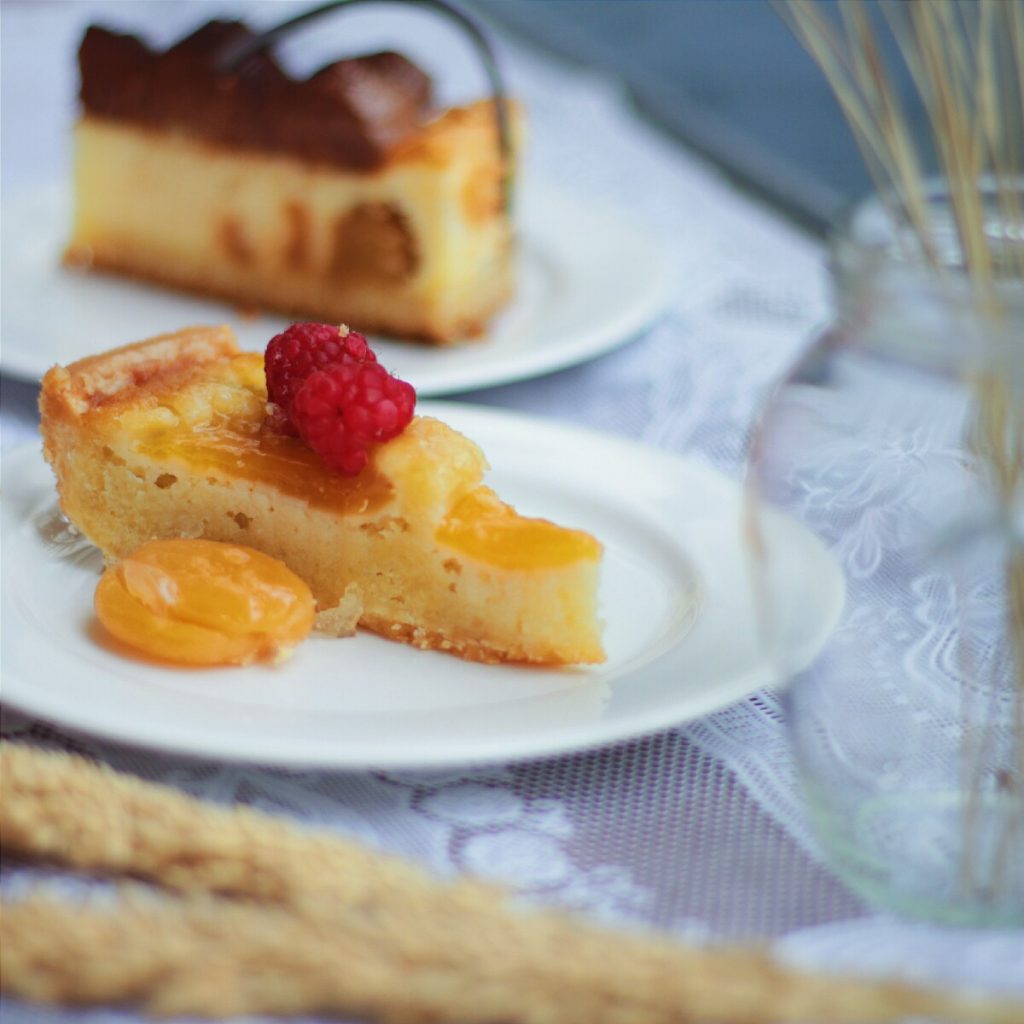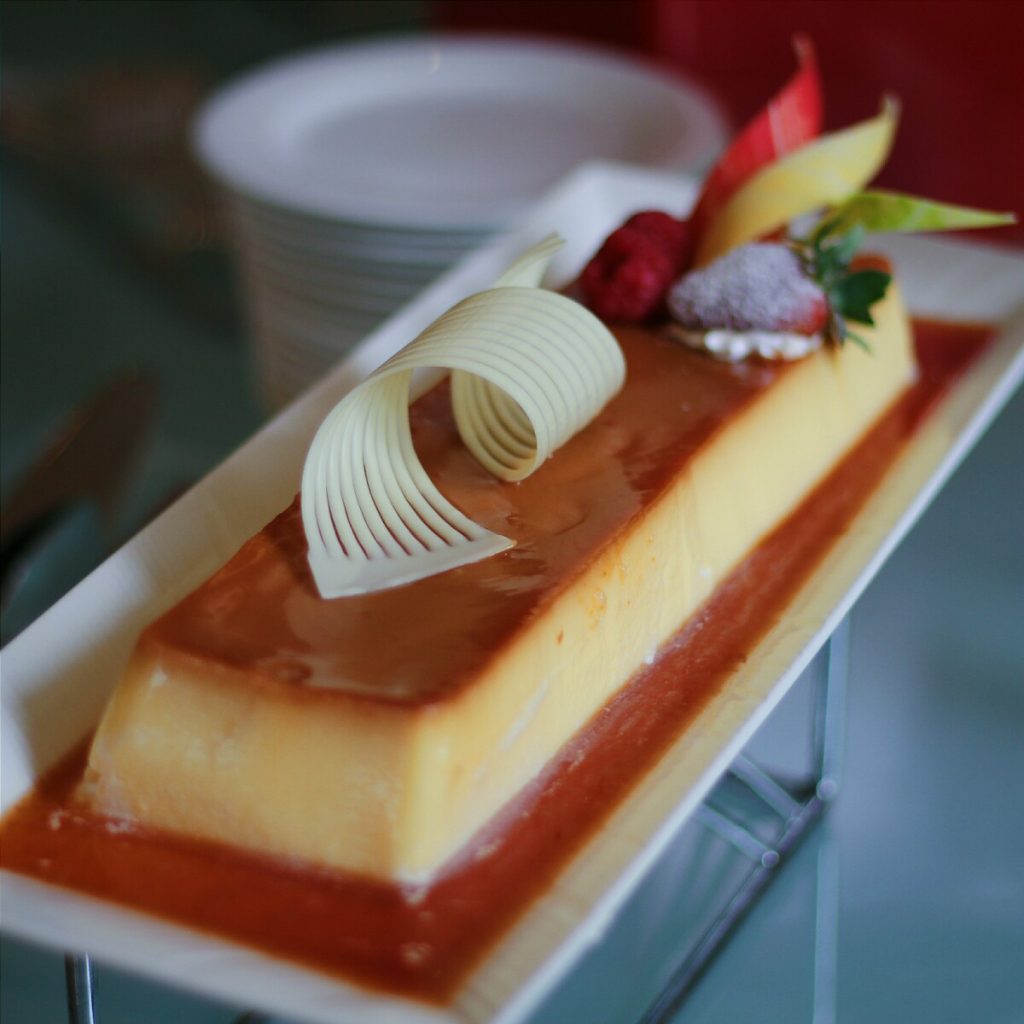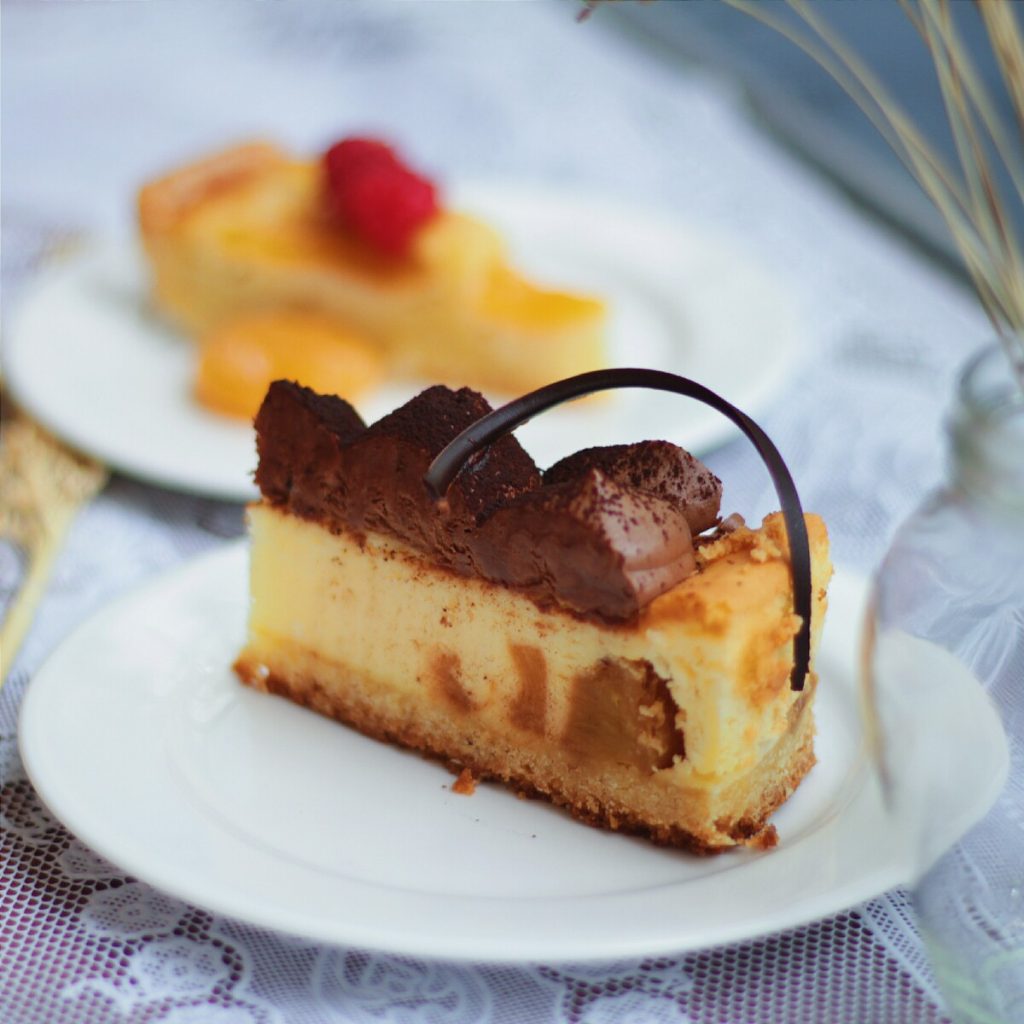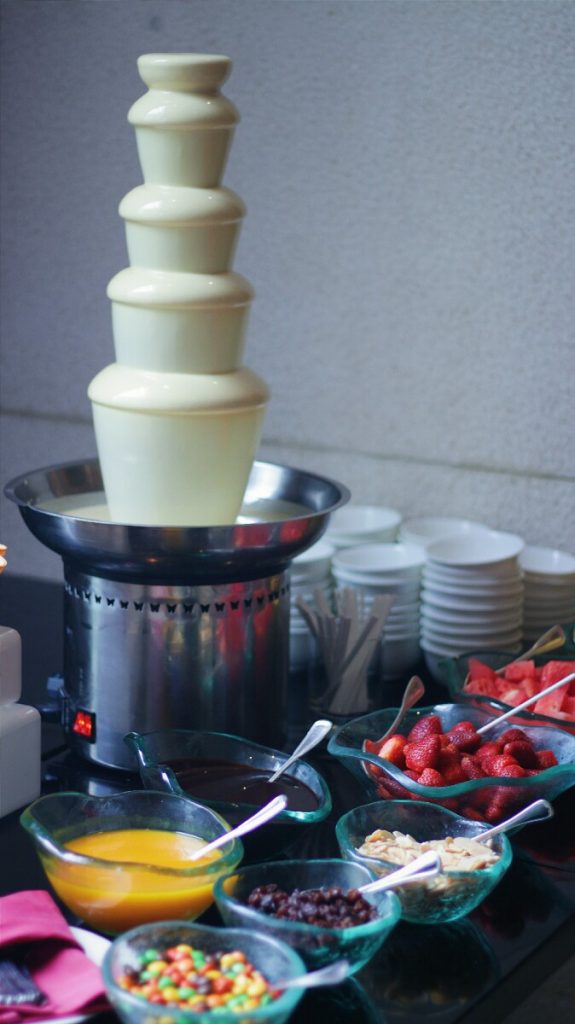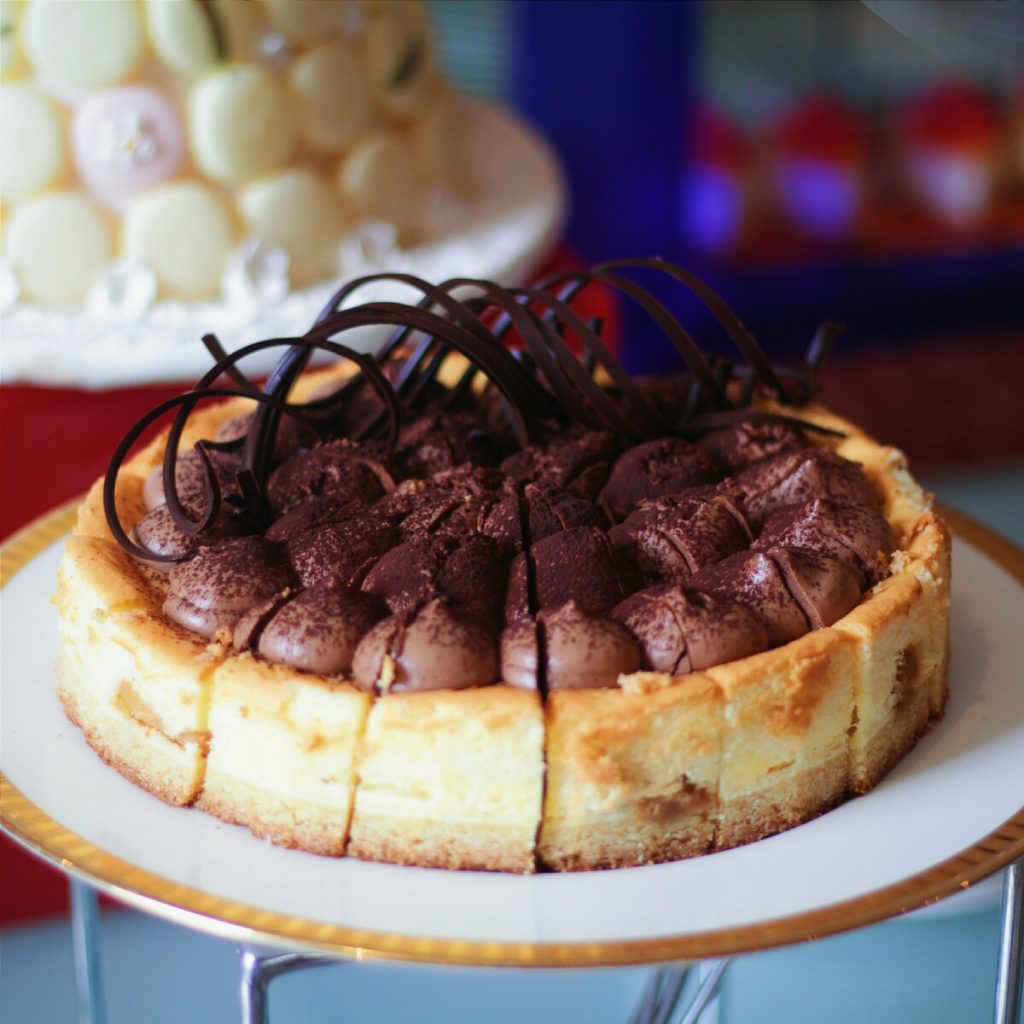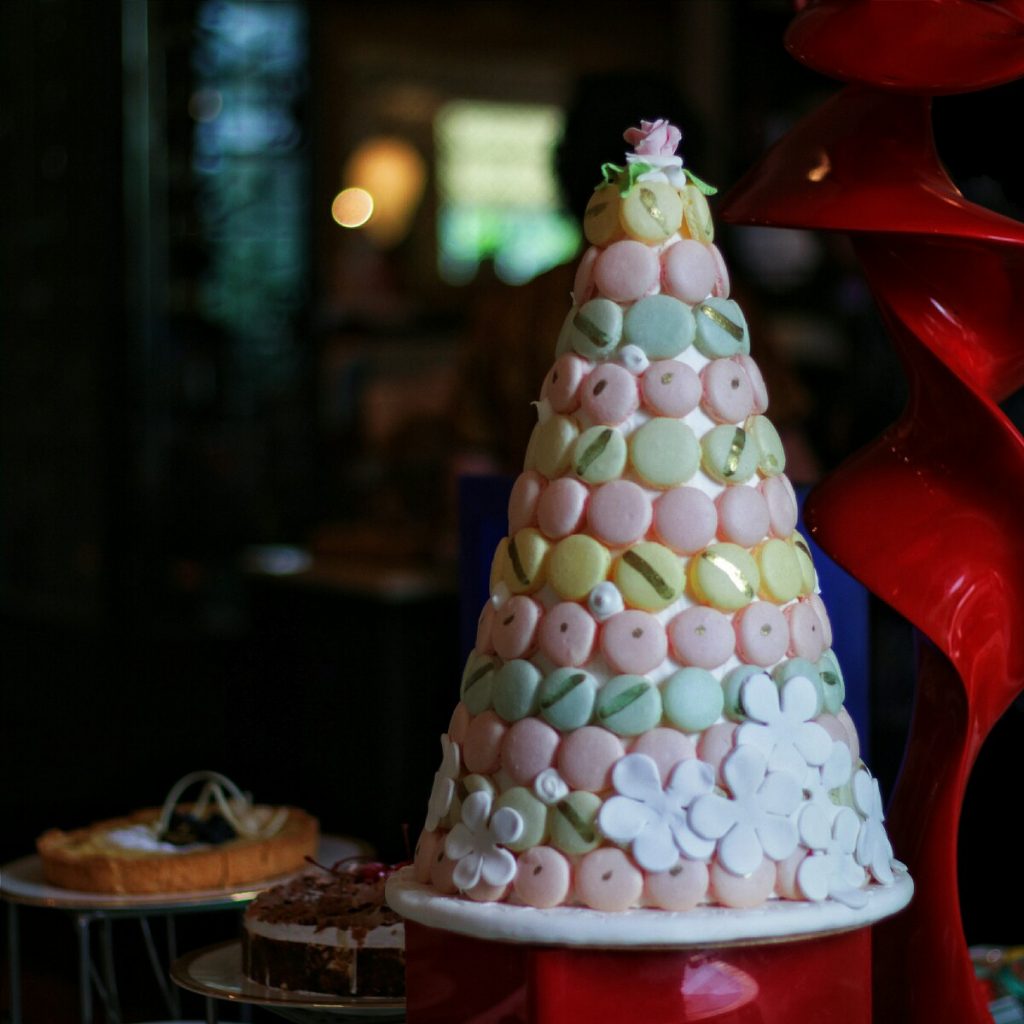 I highly recommend this restaurant to you guys! They have a cozy dining atmosphere with a very classy ambience. Besides the A la carte menu the buffet served is very tasty with plenty of choice.
Thank you for coming in oury blog, finally i apologized if there any mistakes in the writing this blog. Don't forget to subscribe our blog. See you in the other food adventure with Jajan Beken.
RATING
Ambience : Excellent
Taste : Excellent
Service : Excellent
Price :  Average
FACILITIES
Wifi : Yes
Plug : No
Dine in : Yes
Outdoor : No
Toilet : Yes
Parking: Yes
CONTACT
Address : 
Shangri-La Hotel Jakarta Lobby Level, Jalan Jendral Sudirman Kav 1, Jakarta Pusat, Daerah Khusus Ibukota Jakarta 10220
Instagram @shangrilajkt
Zomato Rosso  
INFORMATION
Price : Average 650K  for two people (approx.) Cash and Cards accepted
MAP