If you looking for a Chinese Restaurant in Jakarta with a large menu selection and affordable price. Herewith I recommend you the contemporary Chinese Restaurant Jia Dining located at first class business hotel at the heart of Jakarta, Shangri-La Hotel Jakarta. Many people who came to this restaurant impressed and would love to come back, for this reason we will share 7 Recommended Menu at Jia Dining Shangri-La Hotel Jakarta.
We can call it Jia Dining, Jia Shangri-La, Jia Restaurant or Jia, a Chinese Restaurant serves a line-up of delectable dim sum, sumptuous roasted duck and chicken and much-loved Chinese classics cuisine. The restaurant blends classic Chinese cuisine with stylish presentation, giving each dish a twist, yet respecting the original recipe.
Jia features a contemporary Chinese-inspired interior that up to date without departing from tradition. Unlike a classic Chinese Restaurant in Jakarta, Jia Dining come with contemporary design to get warm ambience but still looks oriental.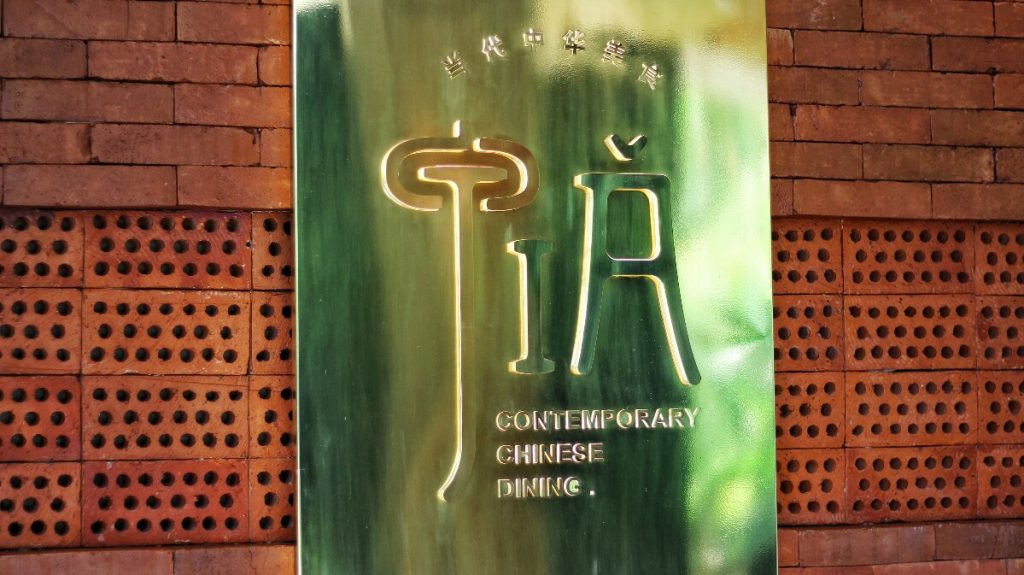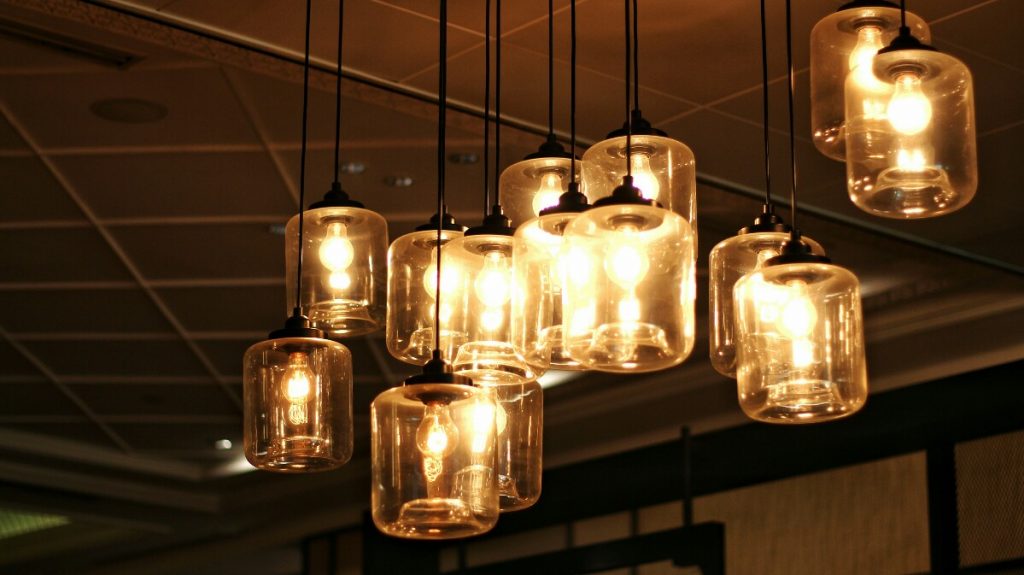 When you enter the restaurant you will feel a coziness and warm because there so many terracotta color in a whole room. Even though it feels like a modern and minimalism design, look from the interior and their furnitures.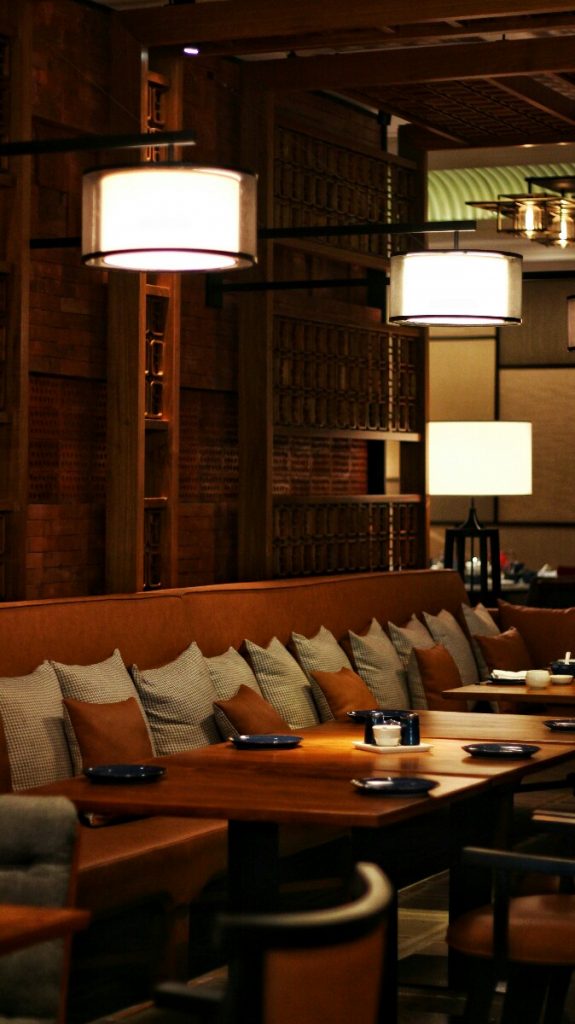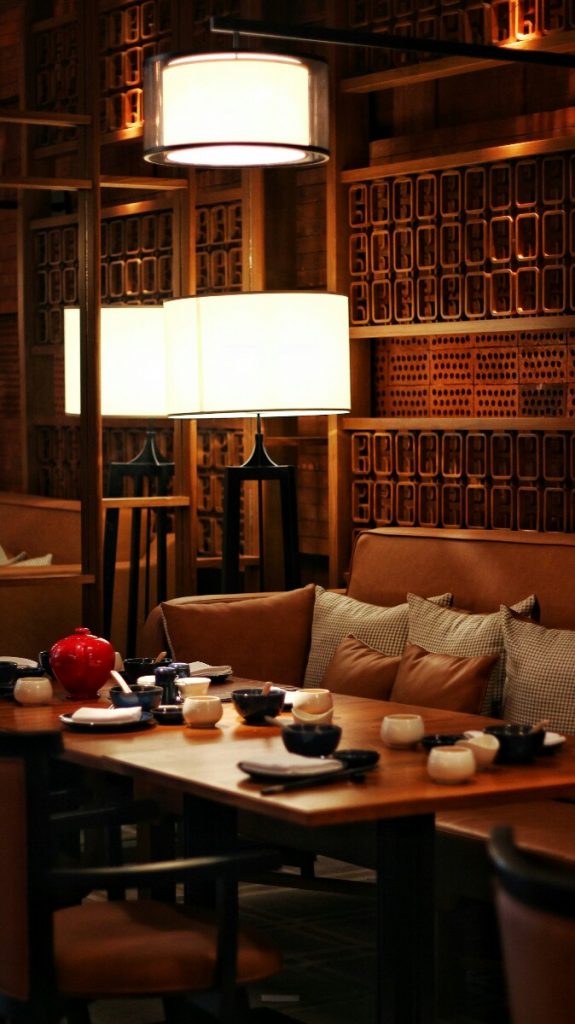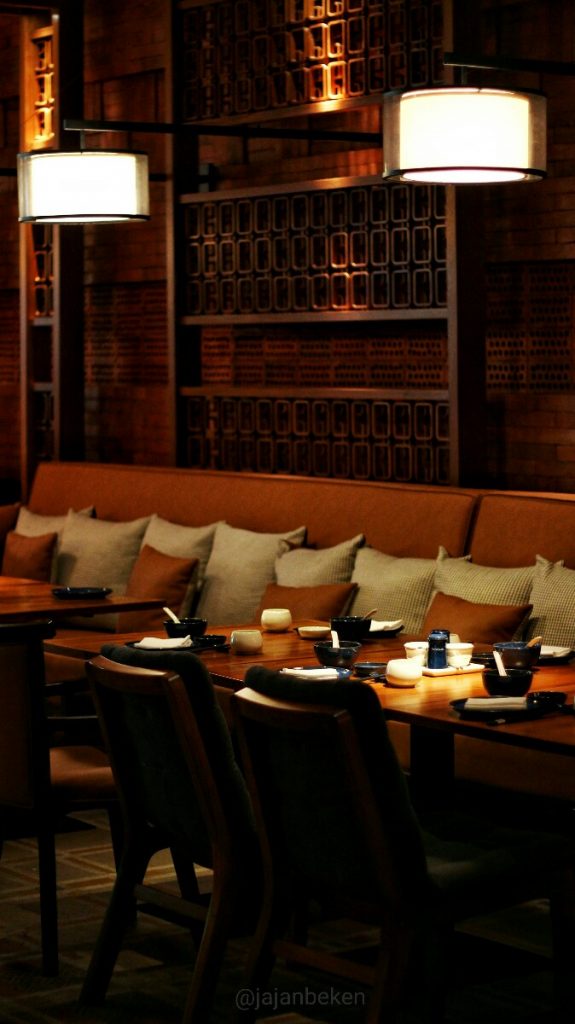 Jia Shangri-La Jakarta is still a young restaurant but they awarded and won Best Restaurants 2017 from Indonesia Tatler. They also got winner of Best Single Chinese Restaurant by Now Jakarta.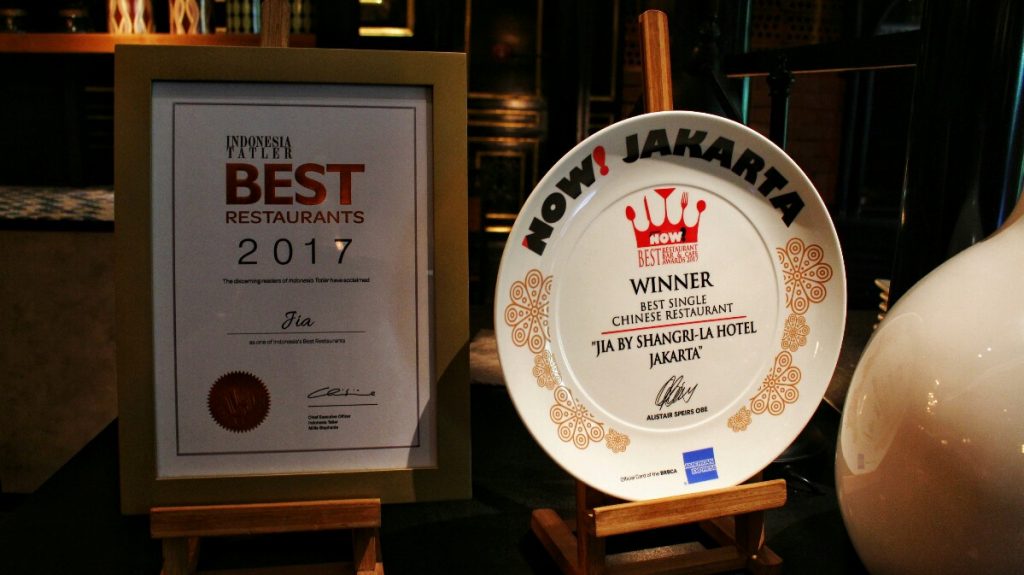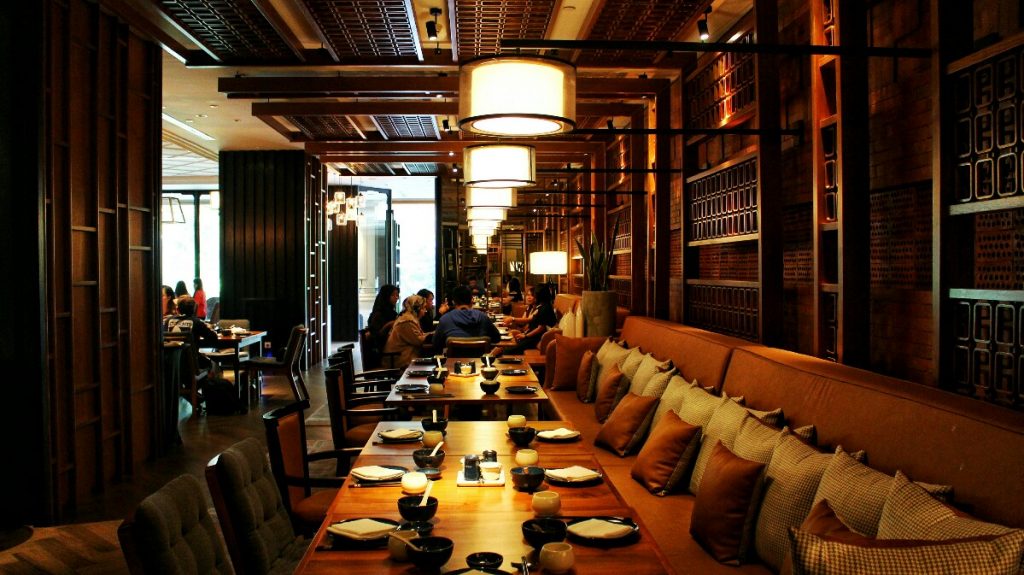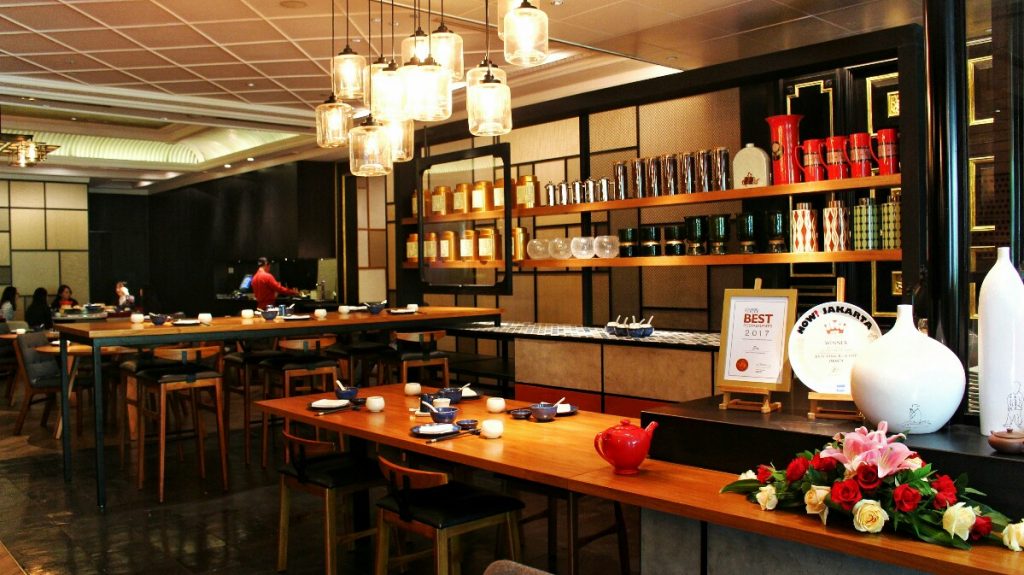 Jia Dining Appetizer
After you see the interior lets we find out how is the menu here! First of all we will take you to taste the appetizer.
<h5>1. Deep-fried Crispy Eel with Honey Sauce</h5>
<p style="text-align: justify;">This one is too good to be through, a crispy eel with honey sauce. Love the crispy texture and the sweet sauce over glazing the eel. A suite to combine and this is so enjoyable and I cant stop to eat piece by piece. Recommended!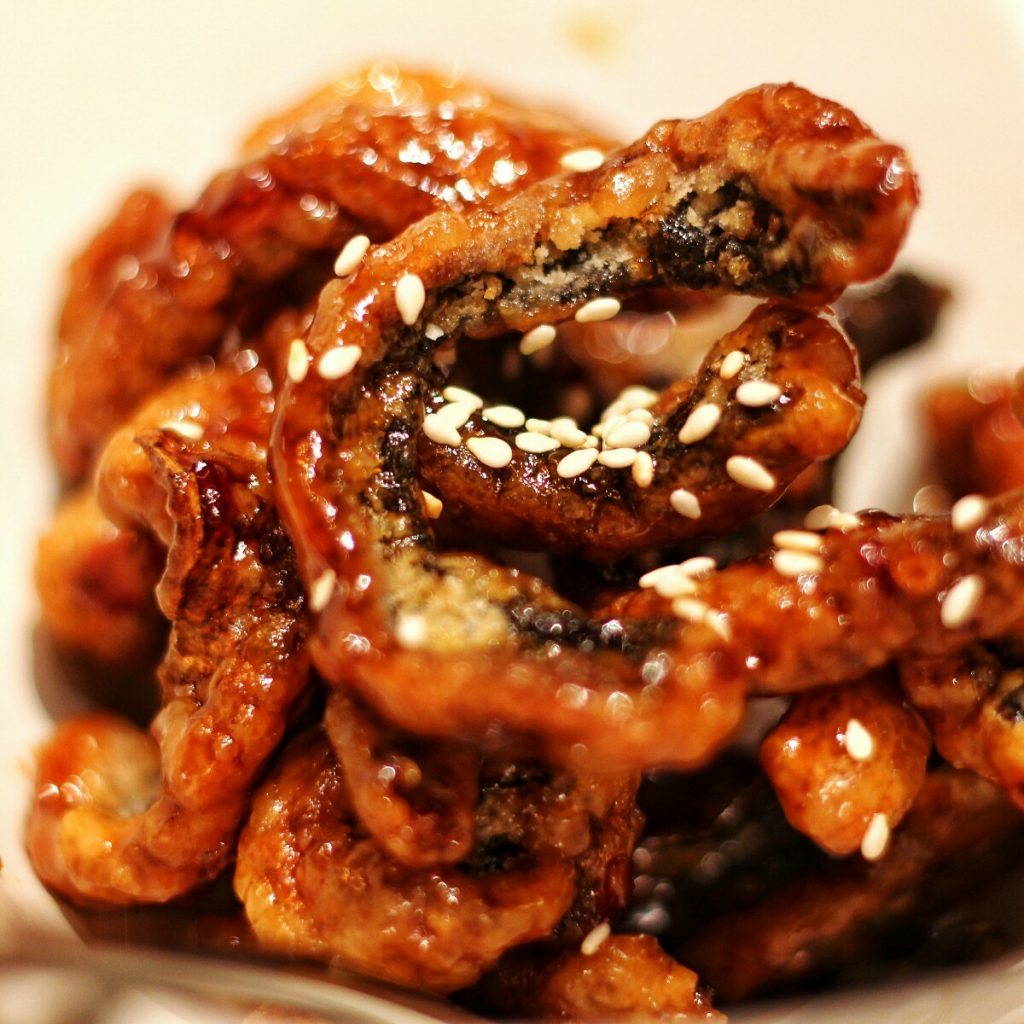 2. Crispy Prawn with Wasabi Mayonnaise and Almond Flakes
Super love with this crispy prawn! The texture was nice with sweet-spicy taste from the mayonnaise and the wasabi. This is a unique flavor in this simple dish. Recommended!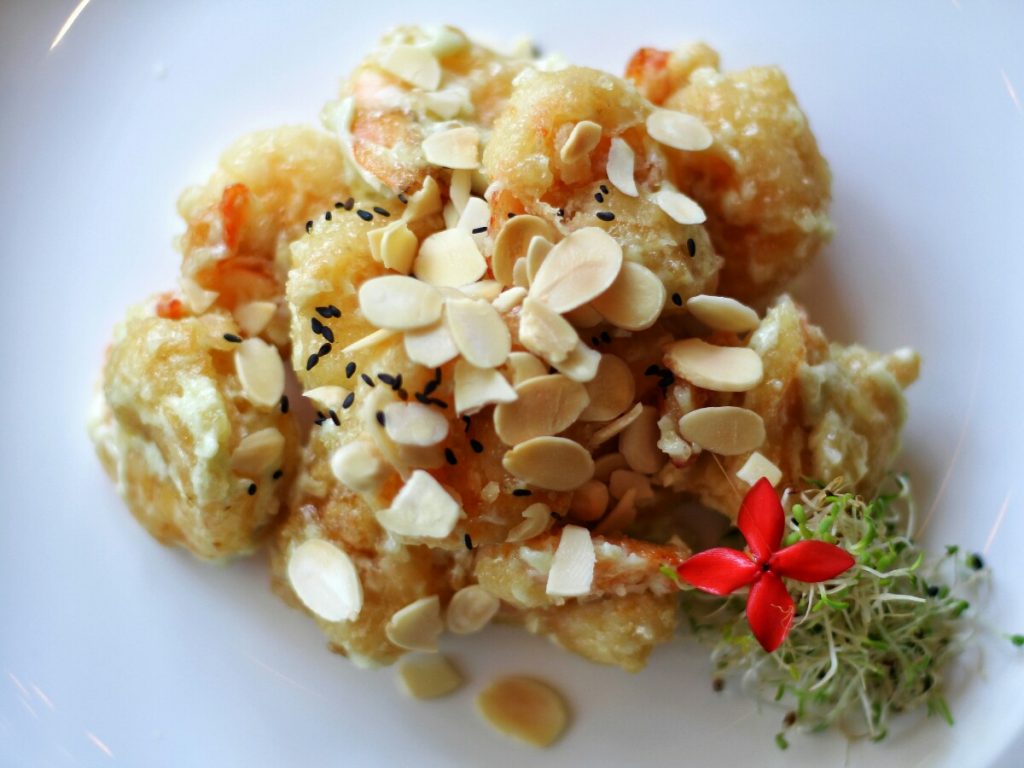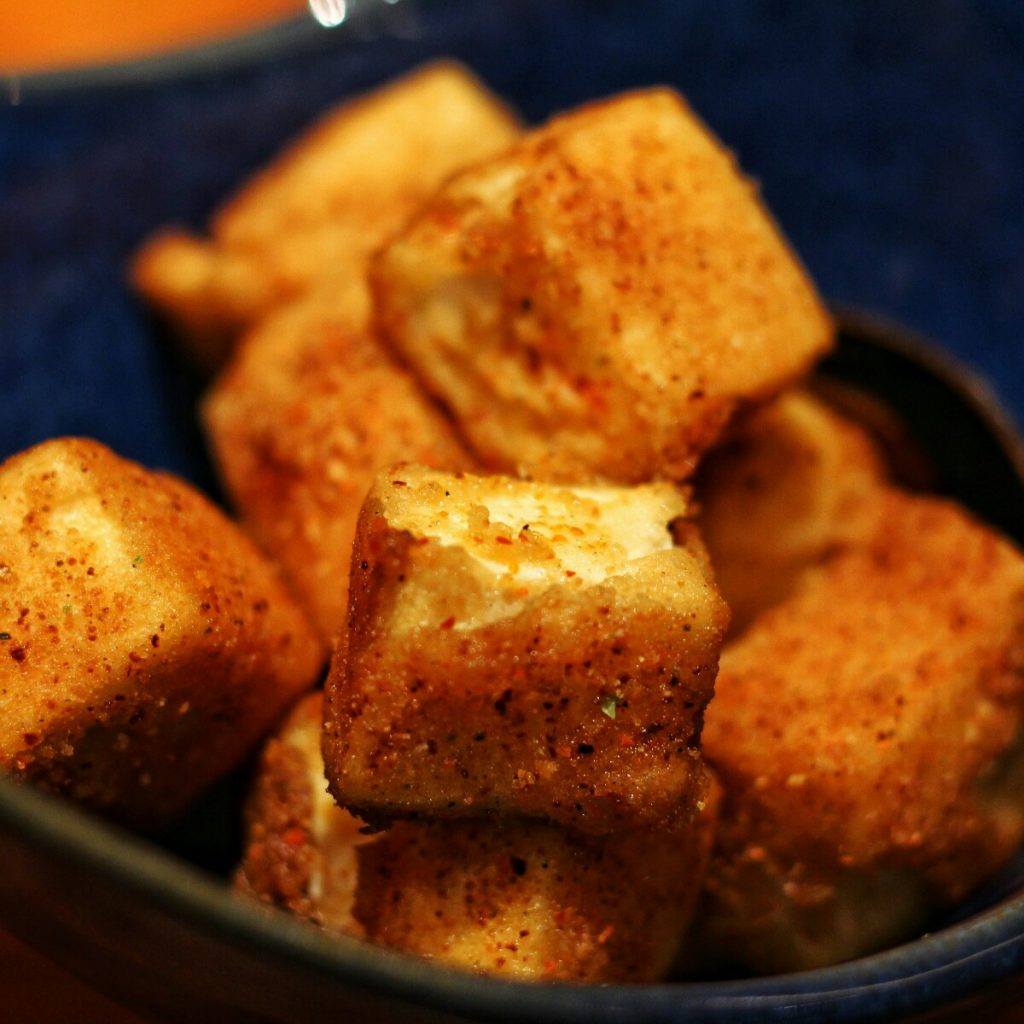 Main Course in Jia Dining Shangri La Jakarta
Jia Dining has a large main course selection from noodle, la mian, vermiceli, congee (pouridge), stew and vegetables. Let`s take a look what we tried here.
3. Wok-fried Diced Chicken with Dried Chili in Gong Bao Style
Full of flavor! My first impression when we ate this Kung Pao Chicken. The meat taste so savory, with a hint of herb. Overall the taste was sweet-savory but this is was nice menu indeed. Recommended!
4. Pan-fried Beef Strip Tenderloin with Sliced Garlic and Barbecue Sauce
The most I like when visit Jia Dining, this Beef Strip BBQ sauce amazing. The tenderness of the meat and sweet from sauce make the dish become addictive. The garlic was contribute to aromatic taste in every bites. Recommended!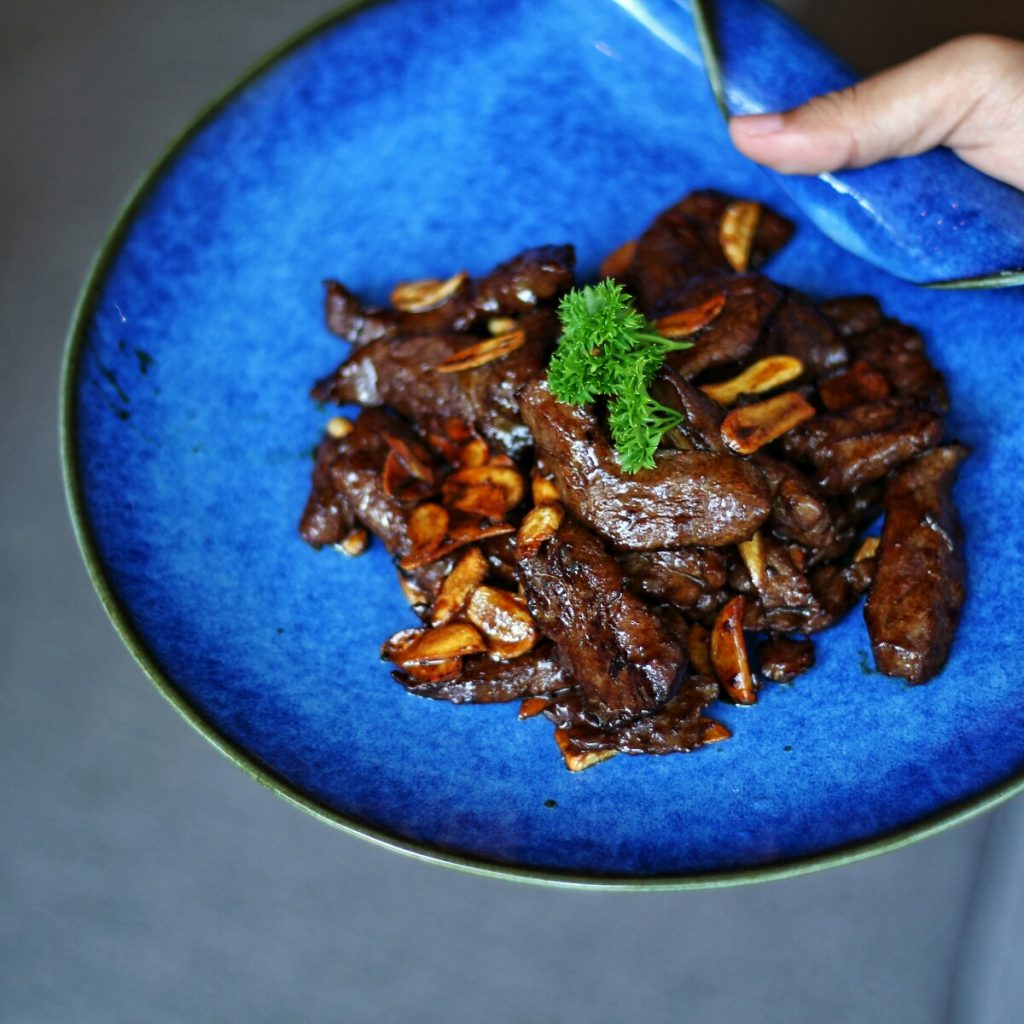 Wok-fried Udon Noodle with Seafood
This Japanese noodle serves in fried way with seafood and vegetable. The taste of udon was tender with thick seasoning over the noodle.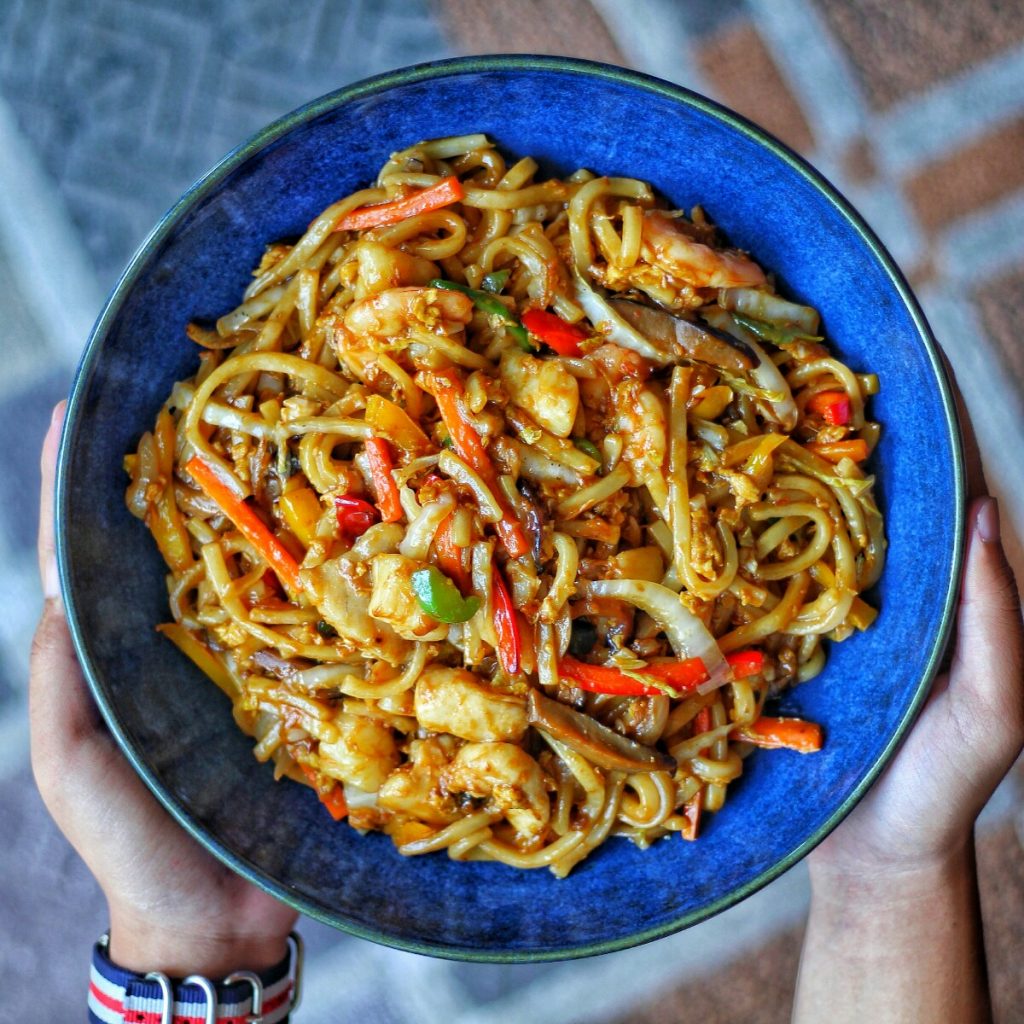 Traditional Ma Po Tofu
The Ma Po Tofu serves in big portion and this can be share up to 4 persons. The soup was savory with the silky tofu texture.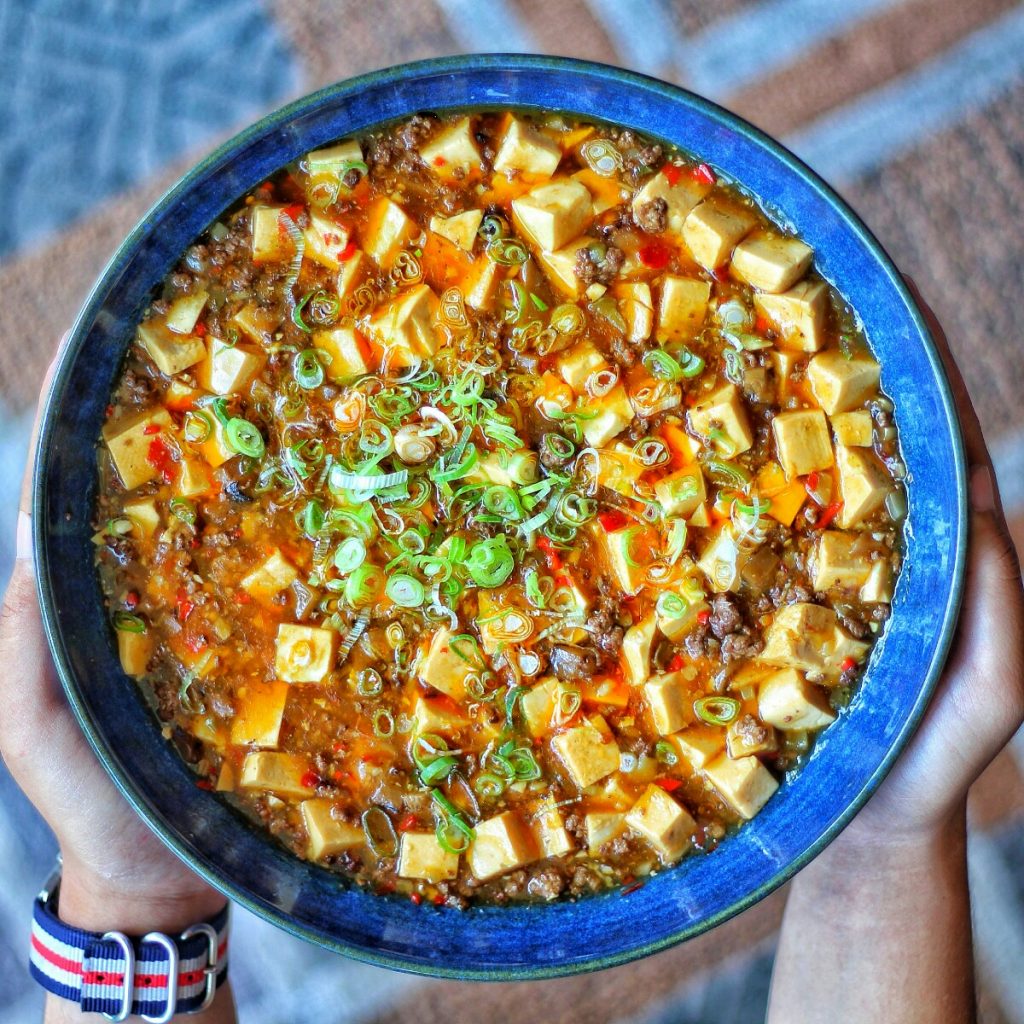 Ipoh Special Salted Fish Fried Rice
Nasi Goreng lover will find this menu at Jia Shangri-La, this super portion is a nasi goreng with peranakan influence.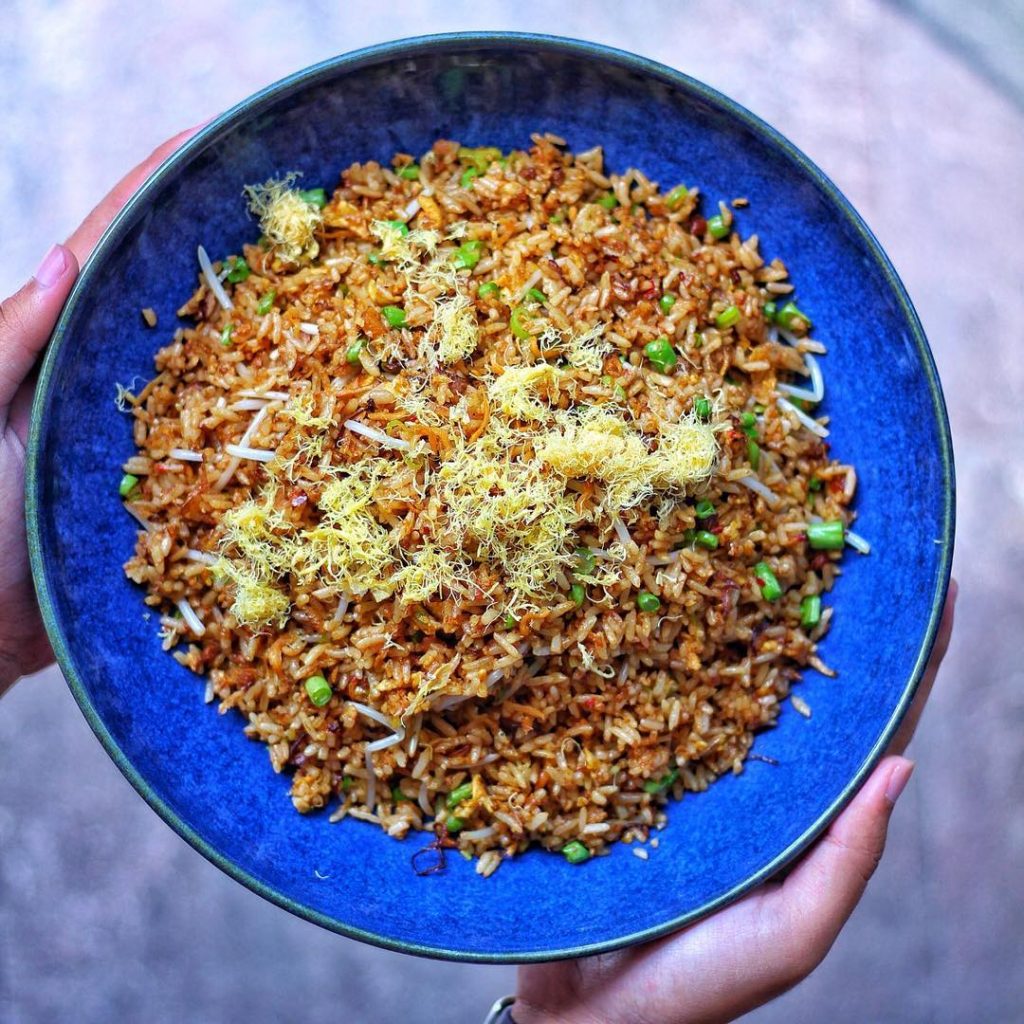 5. Signature Peking Duck Jia Dining
This is a mandatory  menu when you visit Jia Shangri-La Jakarta. Why? Because this one is the signature menu here. You can order by half or whole duck but you can book in advance due to a special treatments for this menu preparation. Peking Duck Jia Dining price for half duck is IDR 218K and for whole duck is IDR 428K.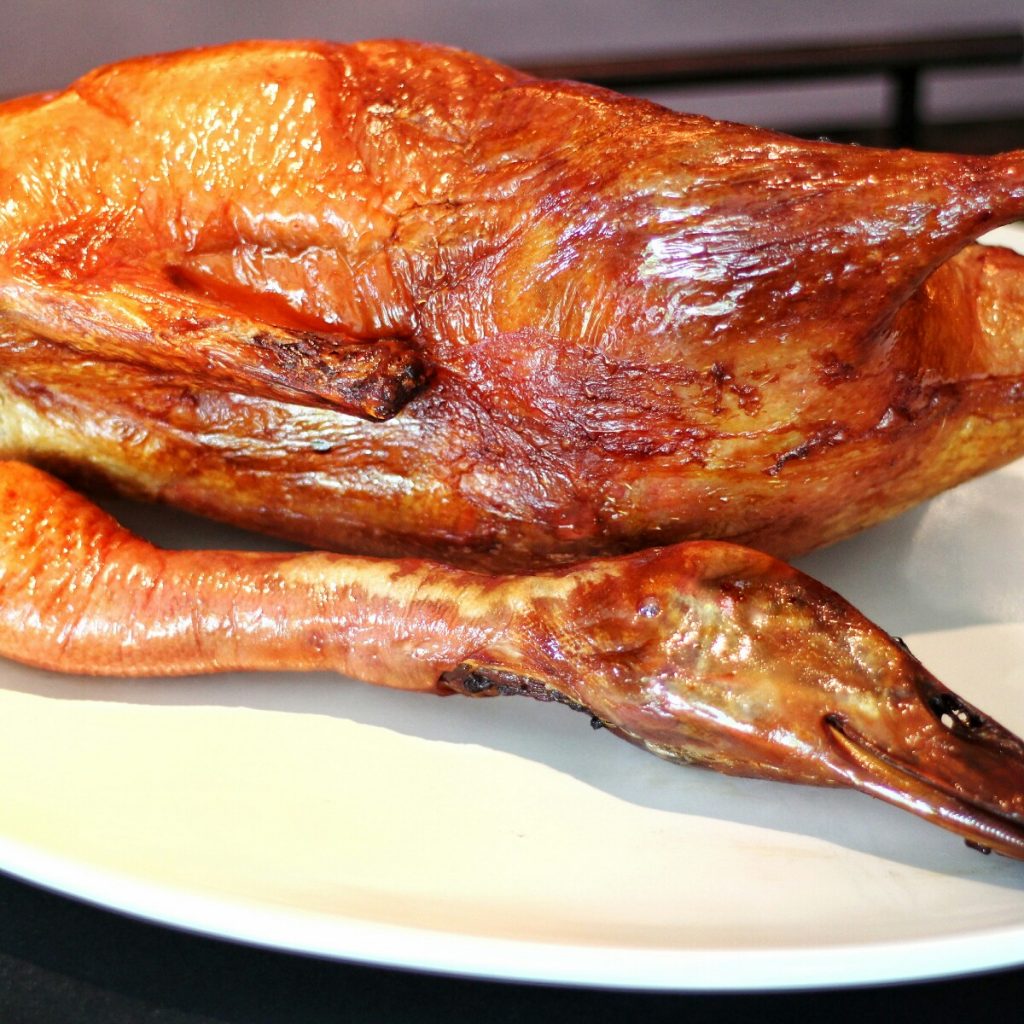 Need an accuracy roasting time when developing this menu to get a perfect Peking Duck with tender meat and glossy skin. Said Irma as the Marketing Manager.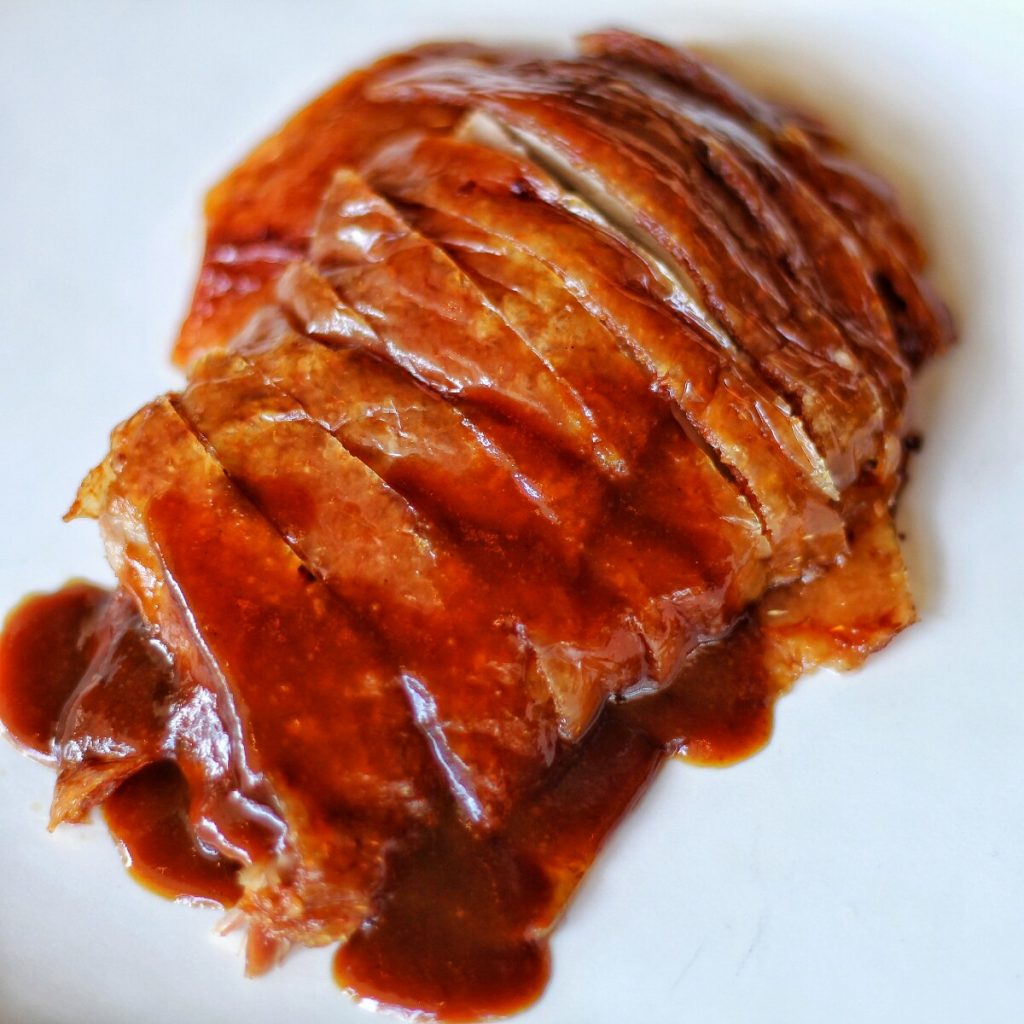 Look at those glossy skin! A mouthwatering and look alike succulent. The skin texture was crispy and sweet while the meat was thick, tender and savory. That is why the Peking Duck at Shangri-La is the best Peking Duck in Jakarta.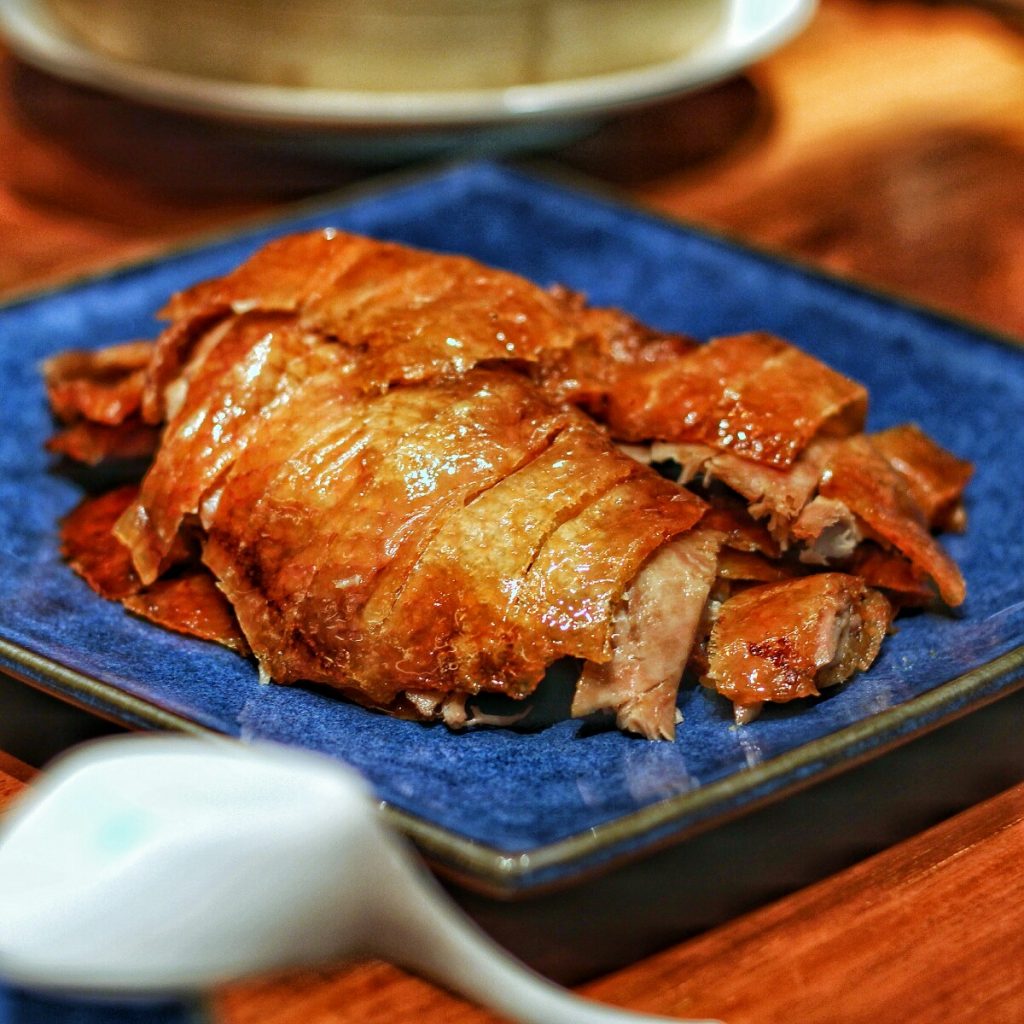 How to enjoy your Peking duck? This roasted duck best eat with pancake, leek, cucumber and the sauce. But you can direct eat as you like. Recommended!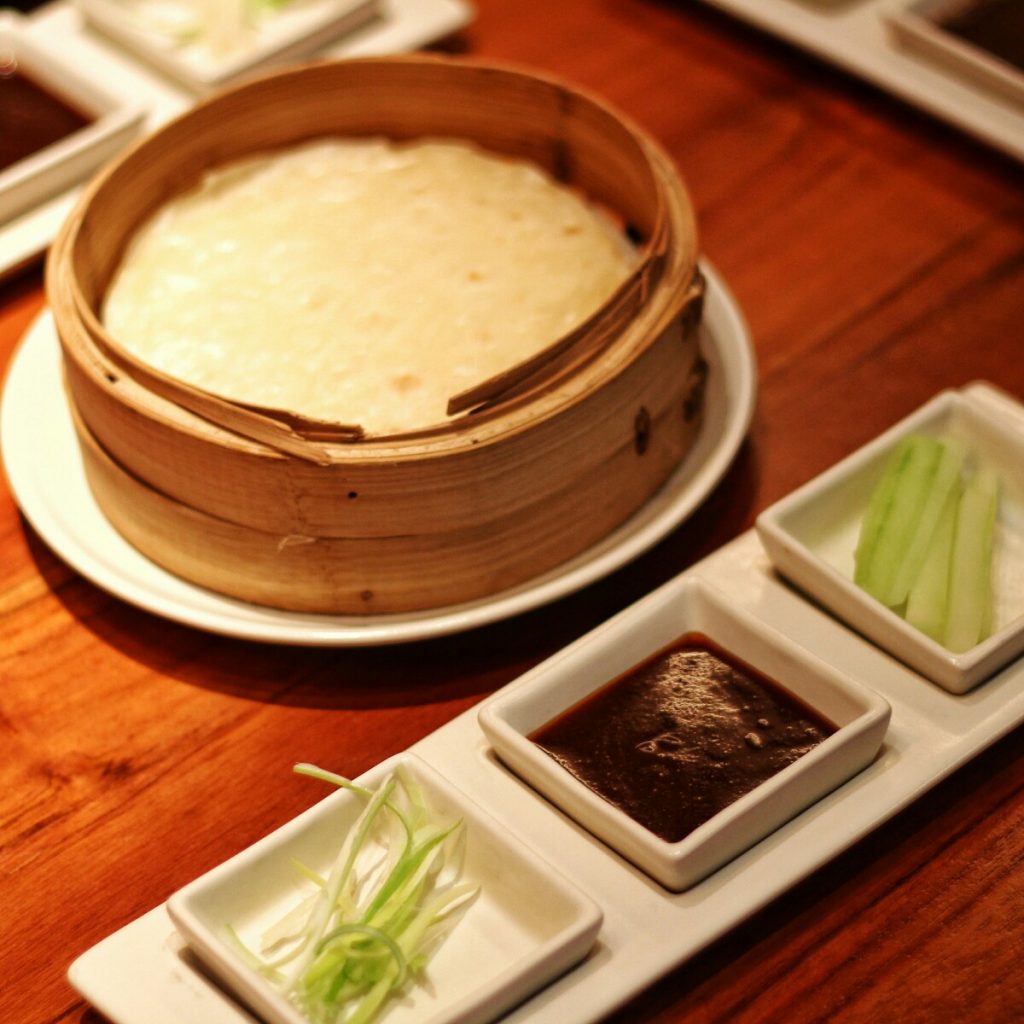 In order you need another dish from your Peking Duck, you can ask to the staff to cook another duck meat in another way. You can request to cook with Wok-fried with ginger, Stir-fried with E-Fu Noodle, Wrapped in lettuce and Wok-fried with black pepper sauce like our request. The wok-fried with black pepper amazing too, the taste combine sweet, spicy and salty was impress us much.
Dim Sum of Jia Dining
Jia Dining also have a great dim sum choices to eat.  Ranging from steam dim sum up to fried dim sum, all is well and good to enjoy. You can order Dim Sum package in Jia Dining like All You Can Eat Dim Sum that available every day in lunch for IDR 268K on weekdays and IDR 298K on weekend. Here is some of dim sum that we already tried.
Steam Shrimp Dumplings
The dim sum was smooth and delight. Love the sweet taste from the shrimp, so fresh and best eat while heat.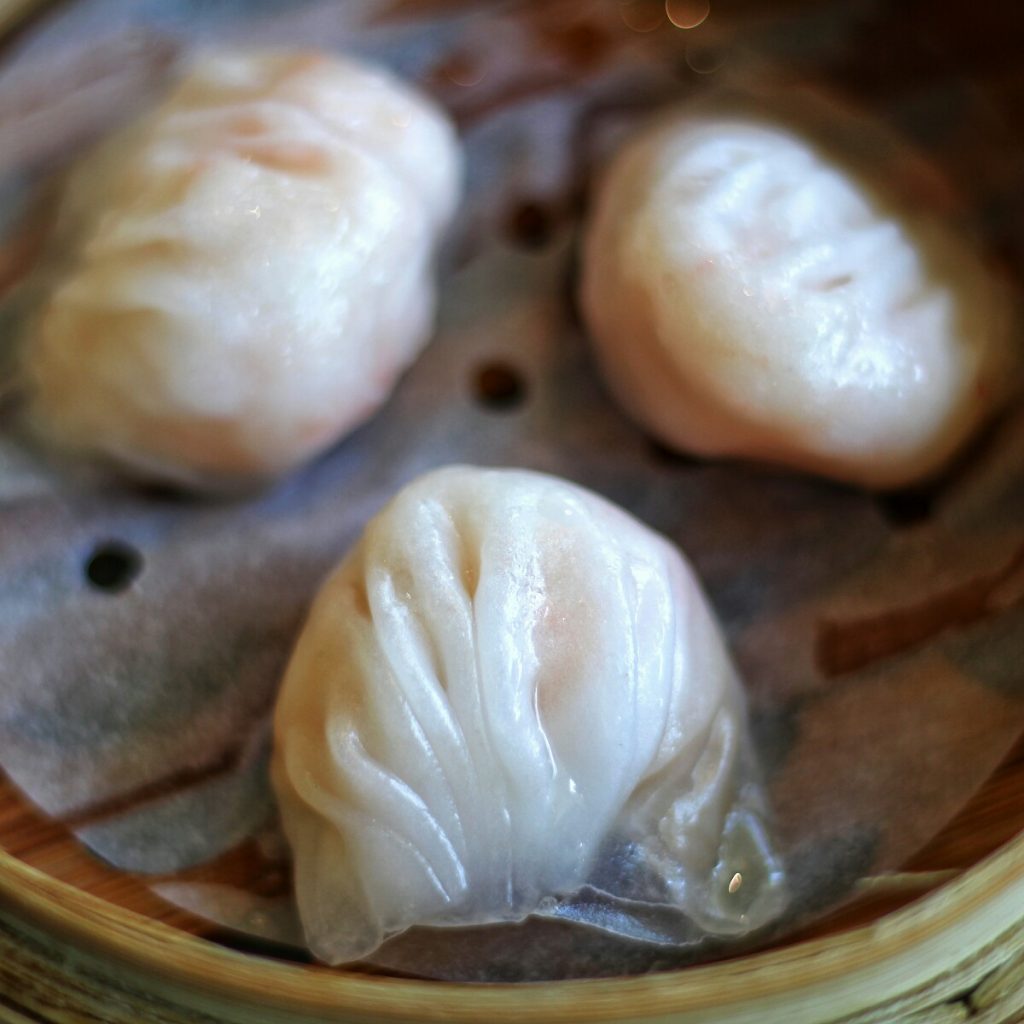 6. Steamed Shrimp Dumpling Topped with Bird`s Nest and Tobiko
The dumplings were smooth and chewy with crunchy shrimp inside. Sweet, umami and delightful were combine together in the mouth. Recommended!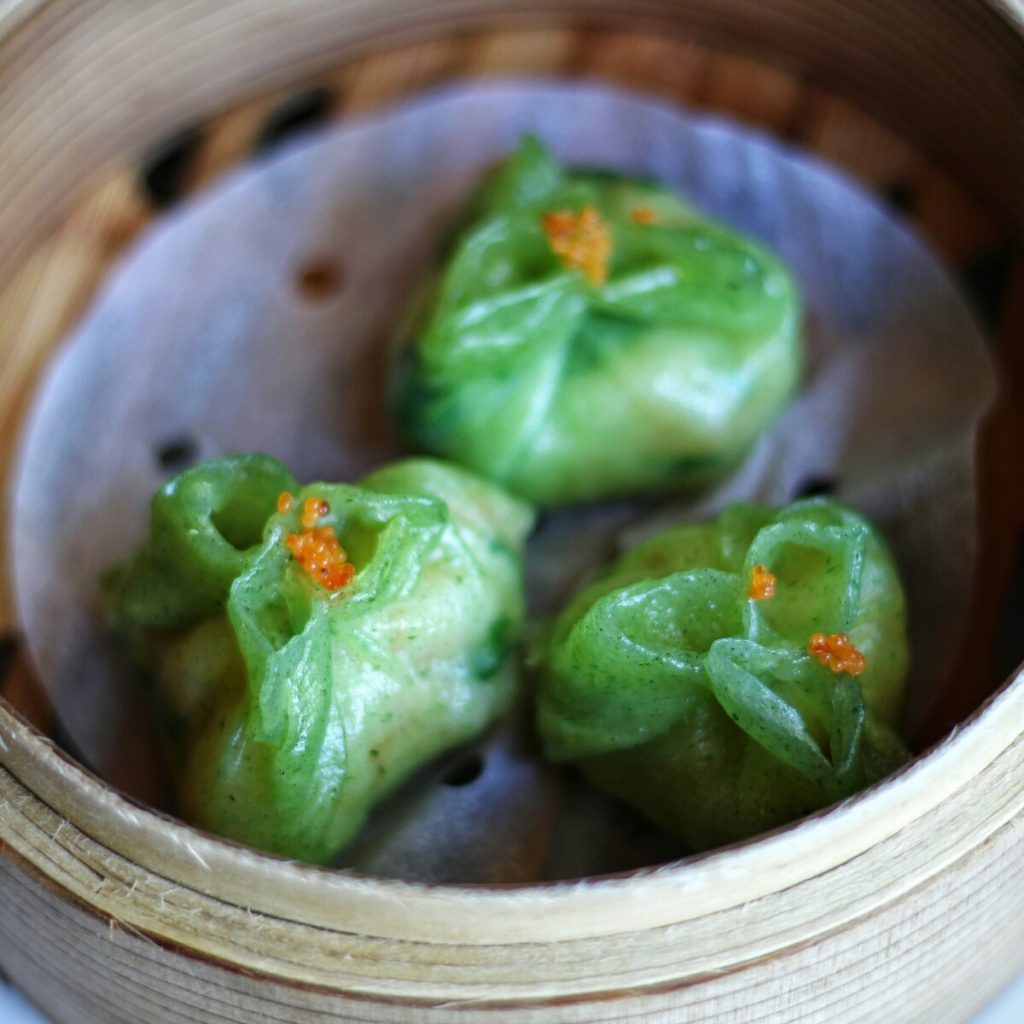 Steamed Chicken Claws with Spicy Sauce
Love the red color of the dish, the taste not too sweet but the spiciness level still favorable.
Steamed Bean Curd Rolls in Oyster Sauce
Love the tofu skin, the sauce and the filling. Smooth, savory, salty and umami will twist in your taste buds.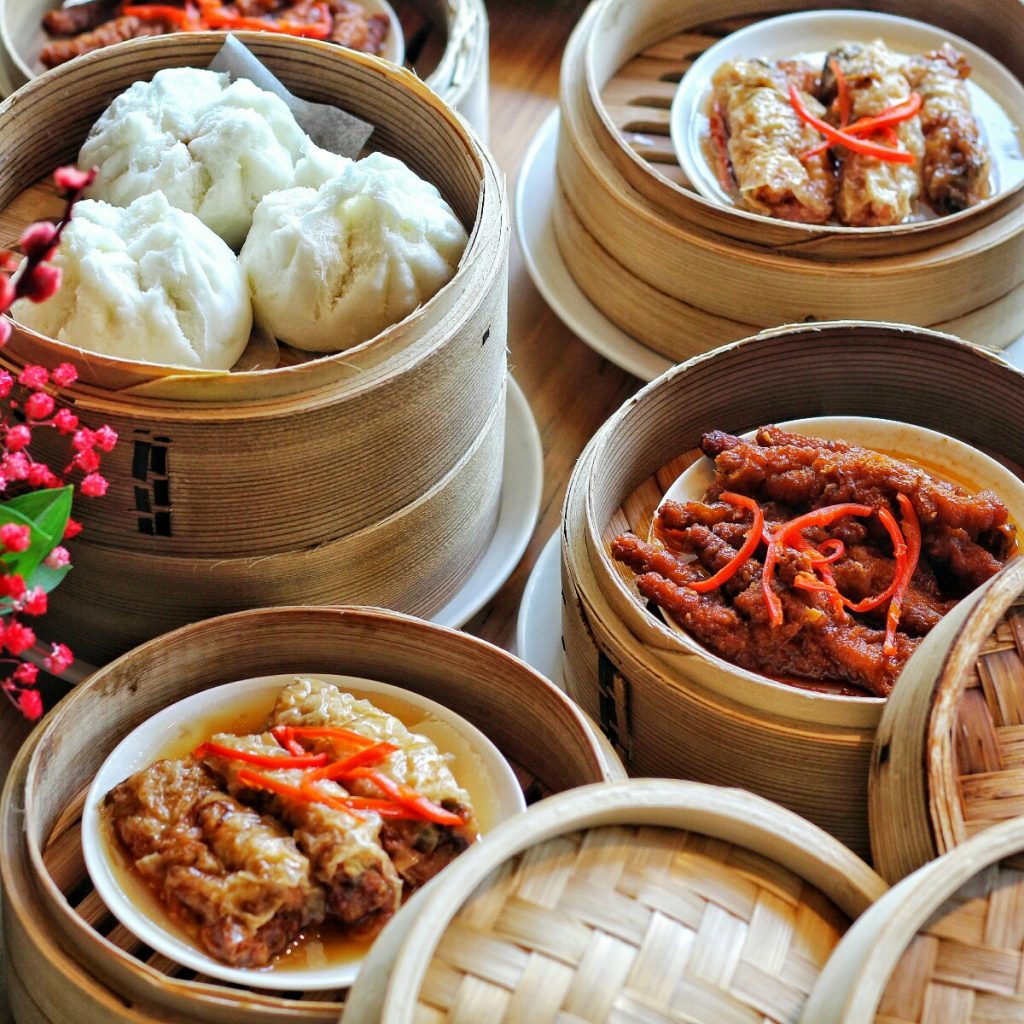 Crispy Bean Curd Roll with Chinese Chives
Love the texture from the skin it`s so crispy not to mention the filling it was so smooth. The taste is umami, salty and yummy. Recommended!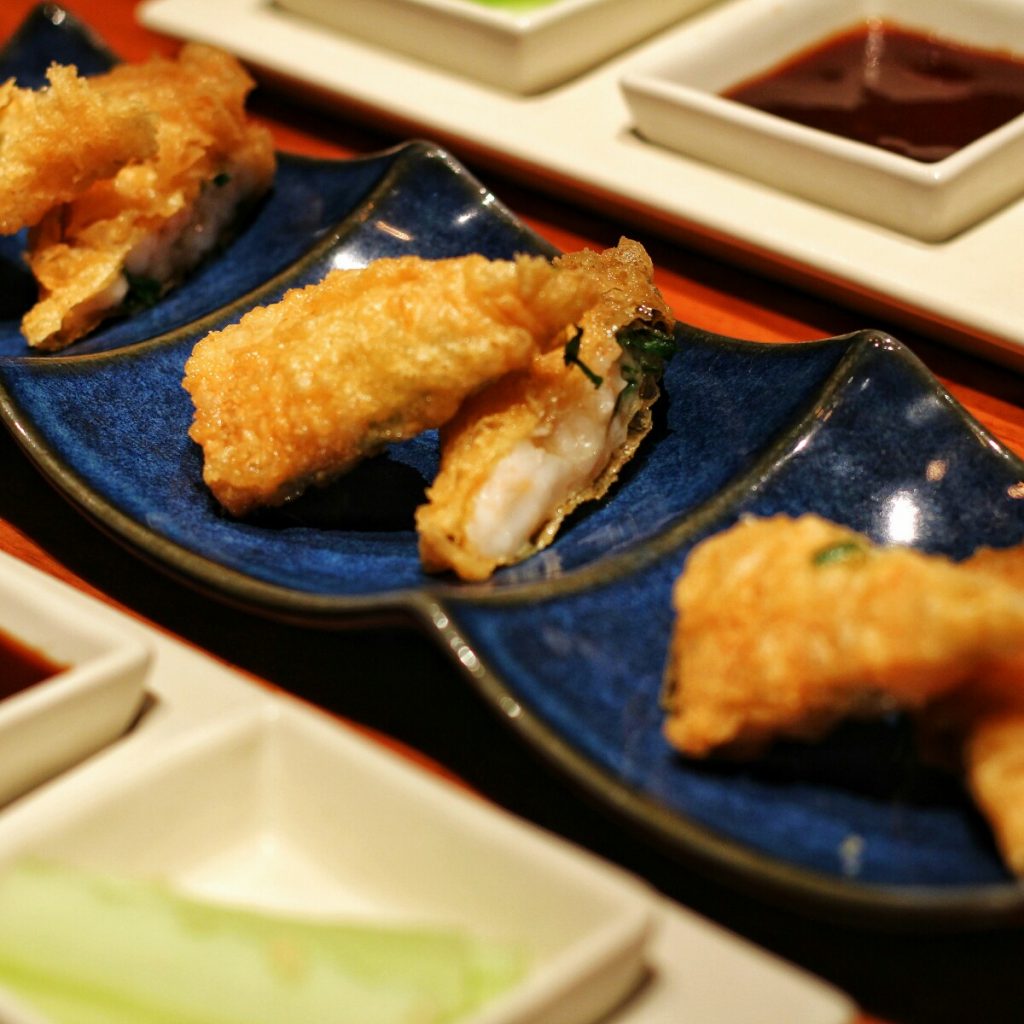 Deep-fried Wonton with Crab Paste and Mayonnaise
I love the crab meat inside the crispy wonton, there is cracks sound when you bite it. The sweetness of the mayonnaise  will combine well with the crab.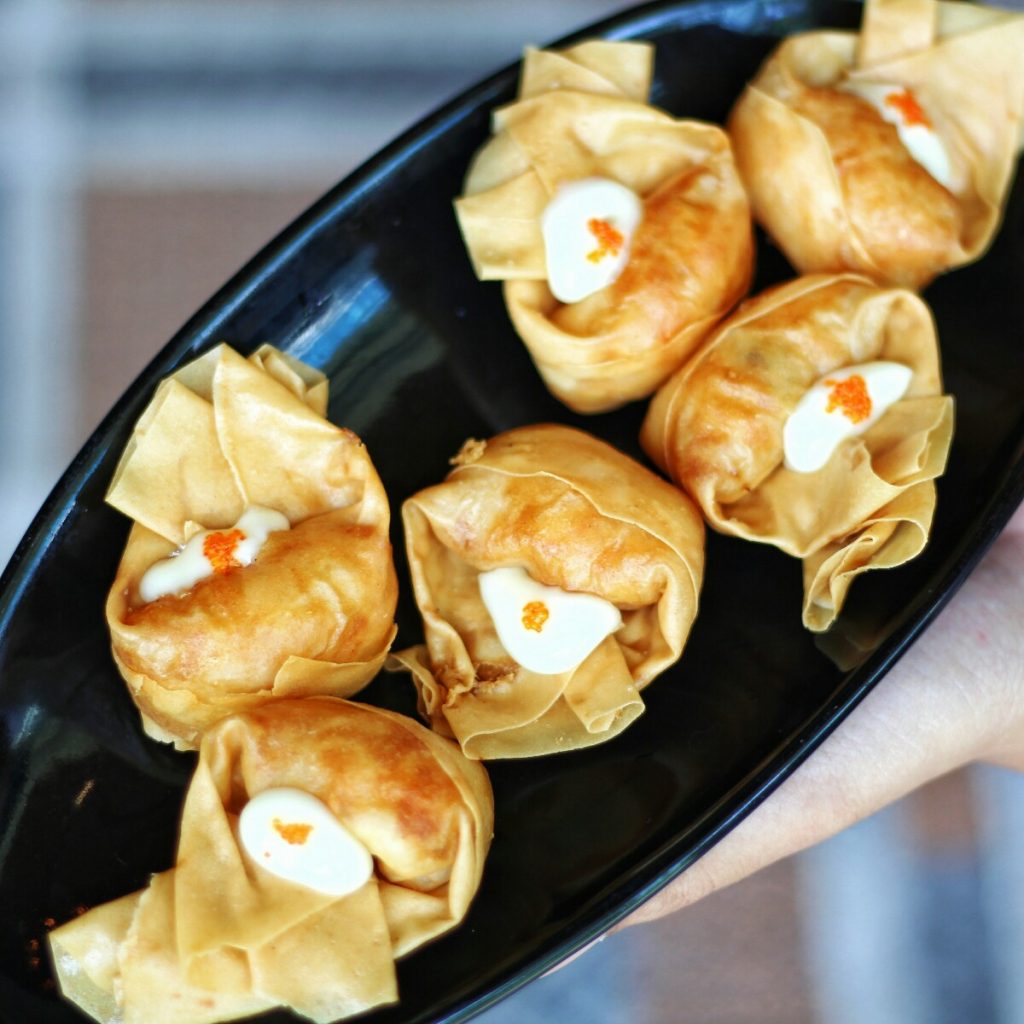 Deep-fried Minced Chicken and Seafood Puffs in Curry-coconut Sauce
Never stop bite when you meet this cute fried dim sum. Love the combination and presentation. The sweetness of the shrimp mix together with the chicken. Enjoyable!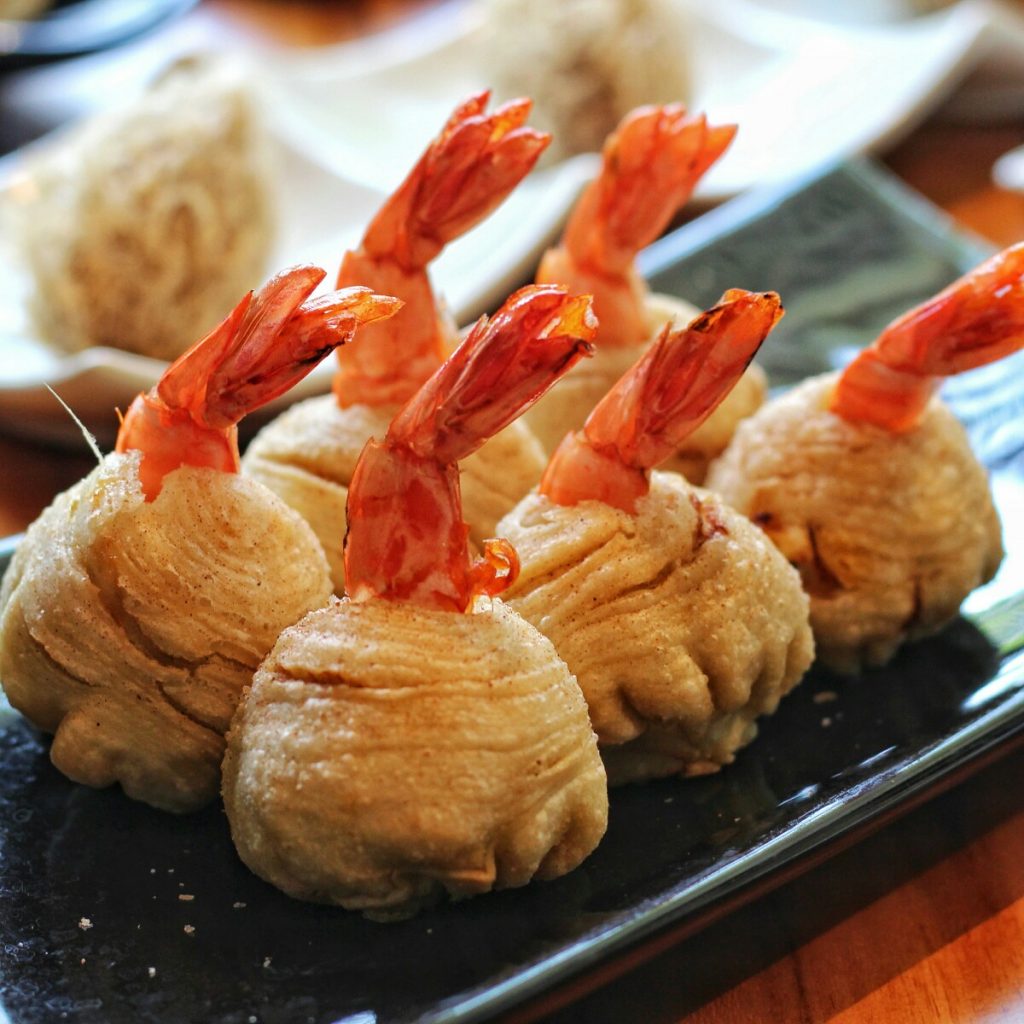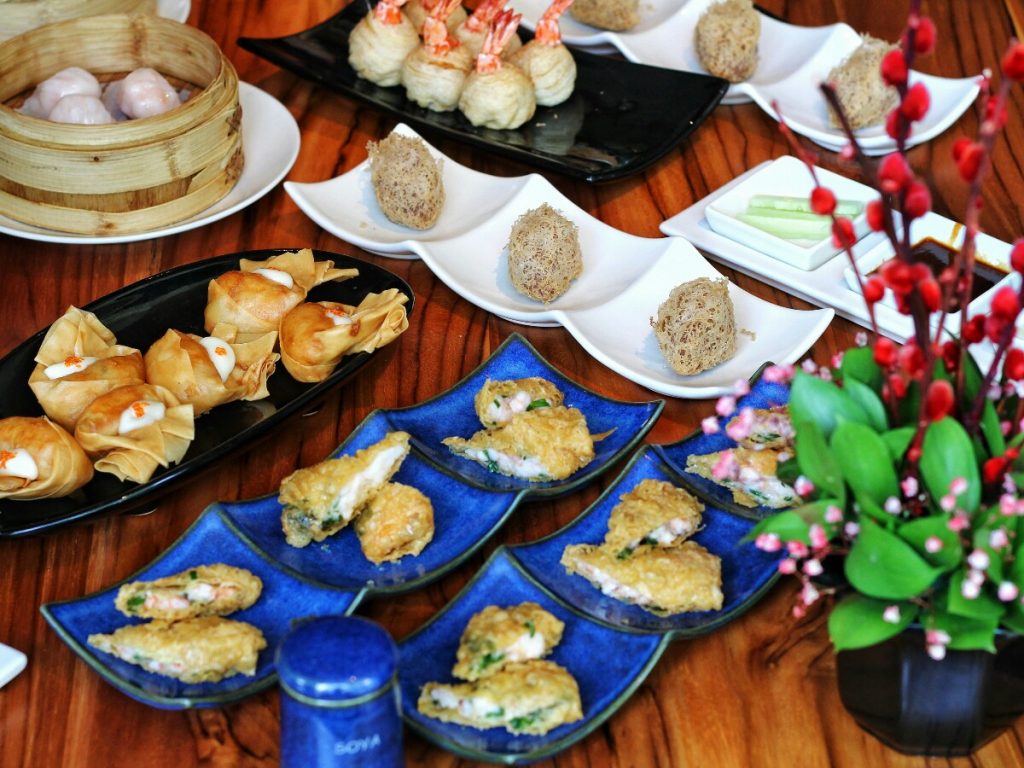 Jia Dining Dessert
Not only great food  Jia Restaurant also  serves unique and delightful dessert. I will show you a few dessert that we already tried.
Chilled Mango Sago Cream with Mango Ice Cream
Mango Sago with a pudding texture and topped with ice cream. The mango taste from the sago and ice cream was delightful.
Chilled Mango Pudding
In order you can not eat ice cream as well, this one could be alternative with berry on top.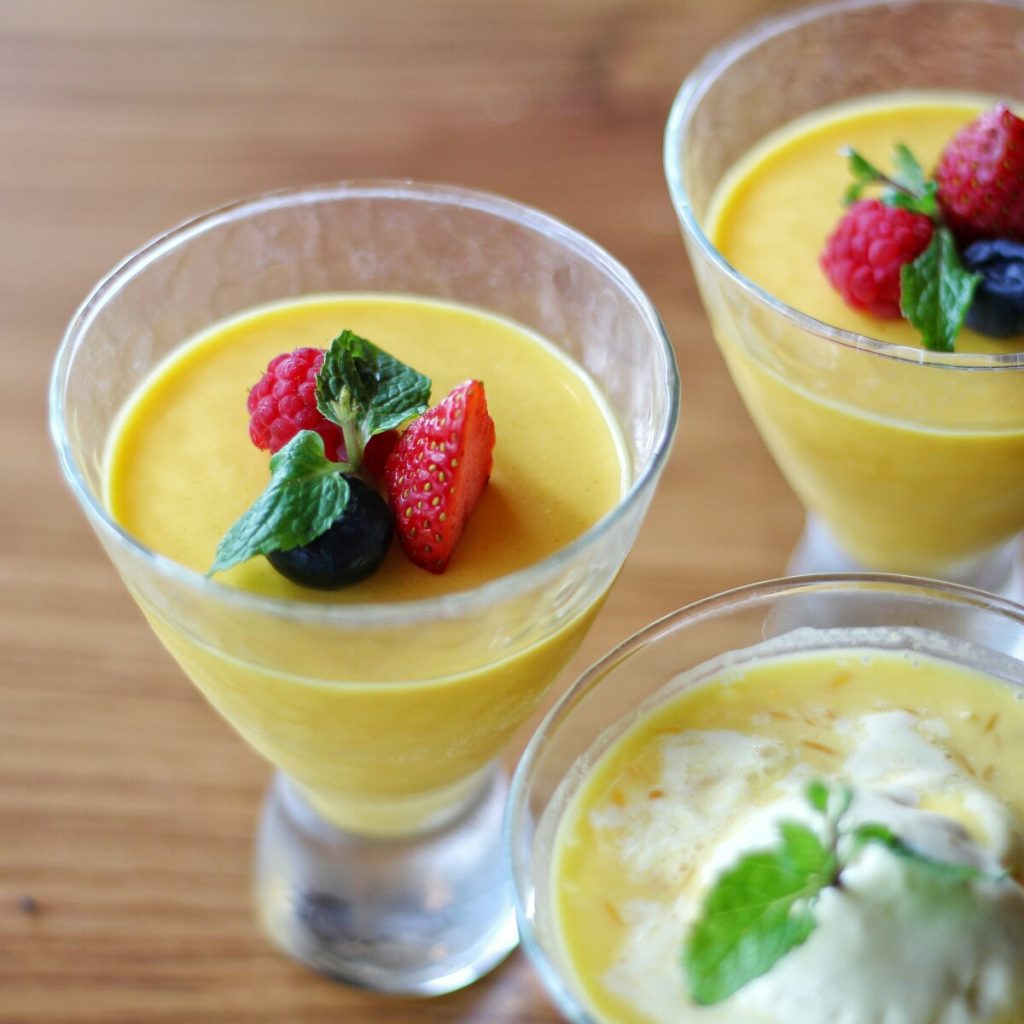 Chilled Sweetened Almond Bean with Longan
A good combination from the almond pudding and longan, taste match and enjoyable.
7. Double Boiled with Fungus, Sweet Osmanthus and Red Dates in Glutinous Ball
This one is warm type dessert, consist of mochi, osmanthus flower, red dates and white mushroom. The liquid part taste sweet with a hint of spice. This is reminiscent me with wedang ronde of Indonesia. Recommended dessert!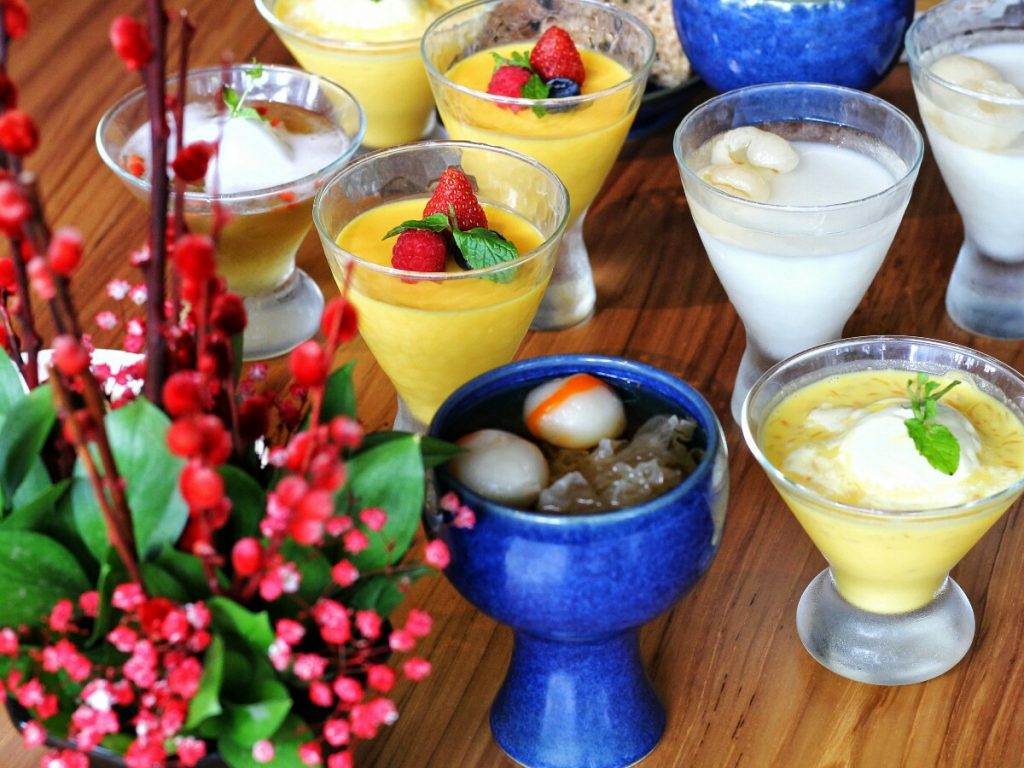 That is all 7 Recommended Menu at Jia Dining Shangri-la Hotel Jakarta. The menus here amazing and make me want to come back due to the taste and affordable price too. Not to mention the place was great and they have 5 stars luxury service to the customer.
Thank you for reading and apologized if there is a mistake in writing menu and price. See you again in another adventure with Jajanbeken!
RATING
Taste : Excellent
Service : Excellent
Price :  Average
FACILITIES
Wifi : Yes
Plug : Yes
Dine in : Yes
Outdoor : No
Toilet : Yes
Parking: Yes
CONTACT
Address : Shangri-La Hotel Jakarta, Jl. Jend. Sudirman No.kav. 1, Karet Tengsin, Tanah Abang, Kota Jakarta Pusat, Daerah Khusus Ibukota Jakarta 10220
Telp : 021 292 29999
Instagram @jia.dining
Zomato
INFORMATION
Price : Rp400.000 up to 800.000 for two people (approx.)
Dresscode : Smart Casual.
MAP