Almost of us loves Japanese cuisine, and Japanese restaurant in Jakarta very much with a variety of distinctive features. But there is one of my favorite Japanese restaurants now is Enmaru Restaurant The Plaza Jakarta. Located at Altitude The Plaza Jakarta on the 46th floor which is Enmaru has amazing view.
So I'll tell you a little about my time eating here. An amazing experience enjoy delicious Japanese food with city views that will amaze you. As usual, I went with Adi here to try some of their All you can eat menu. Not something new but the AYCE menu was offered to us and we are interested to try.
In our opinion the menu offered a very lucrative customer, because on the menu AYCE all types of food here included in the list. FYI, previously we also been to several restaurants in Altitude The Plaza like Altitude Grill and Momozen. You can see the full review by clicking the link guys!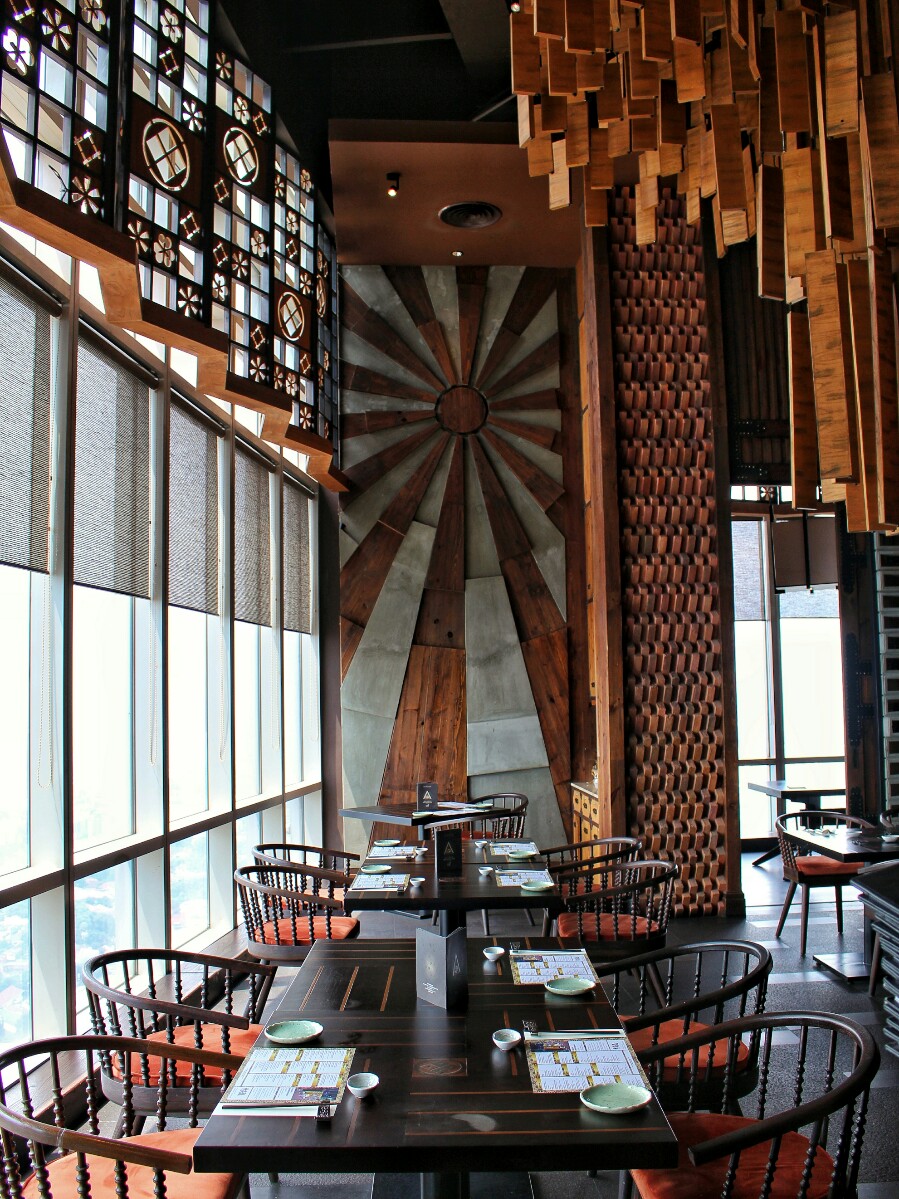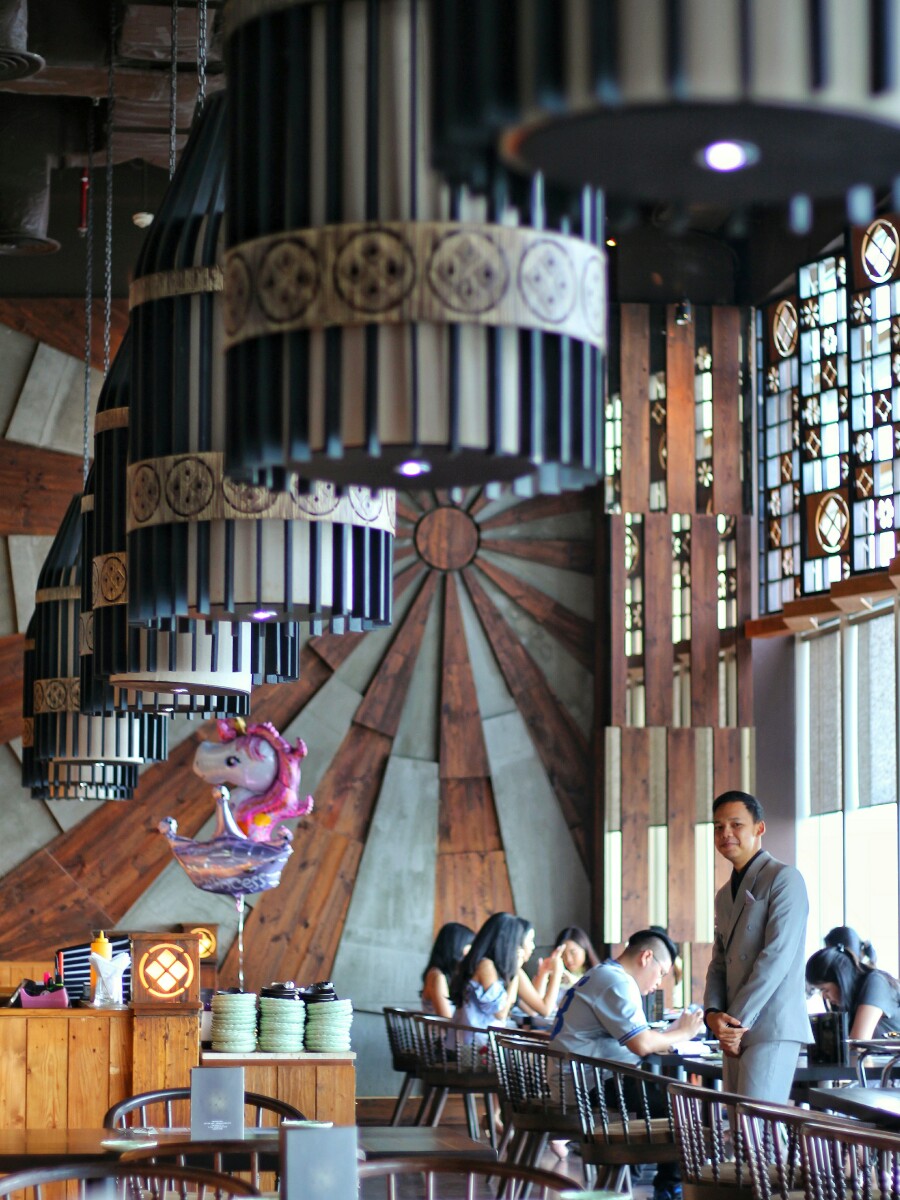 Enmaru has interesting design concept, they use wood elements with beautiful carvings and arrangements. The ornaments on the ceiling are made of wood too, simple but looks elegant. And you can see also brown color dominates this room and this is the reason why I love Enmaru.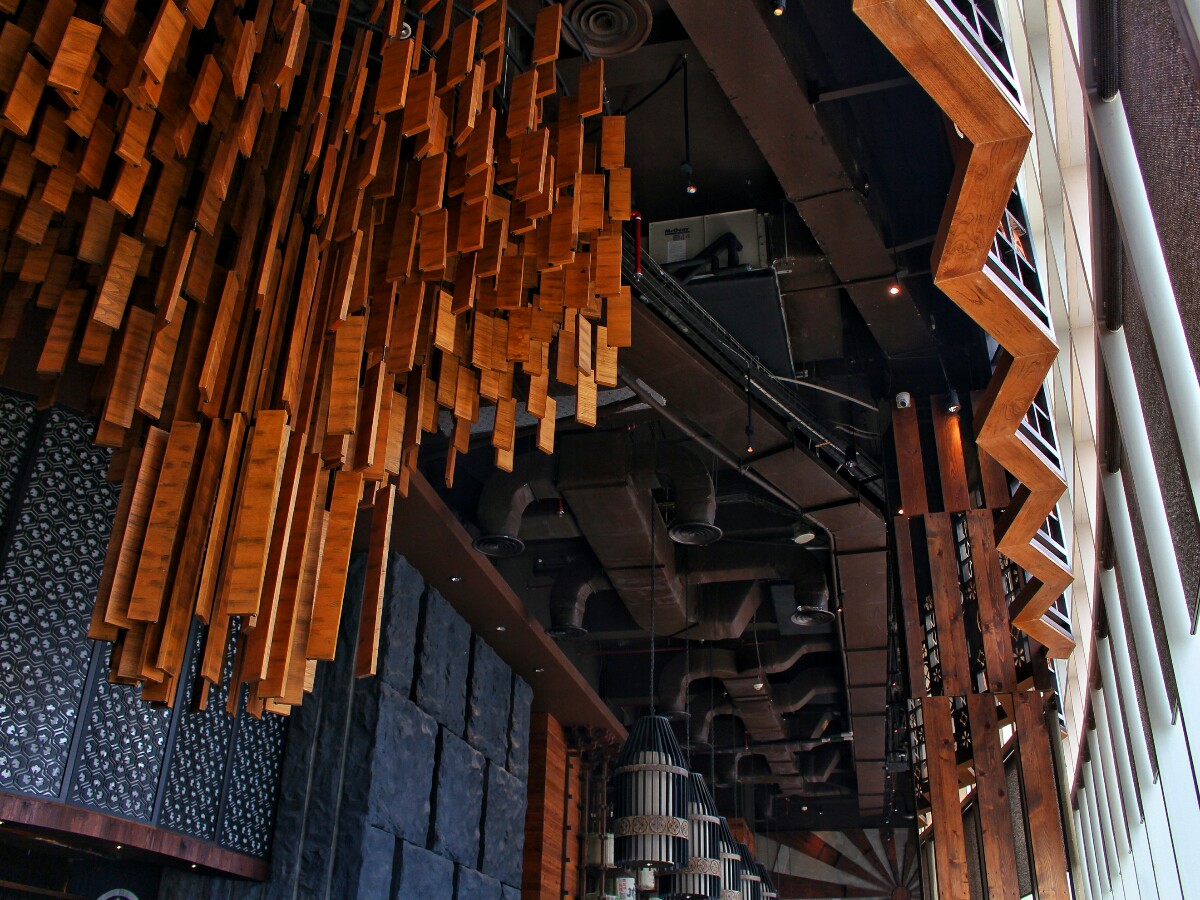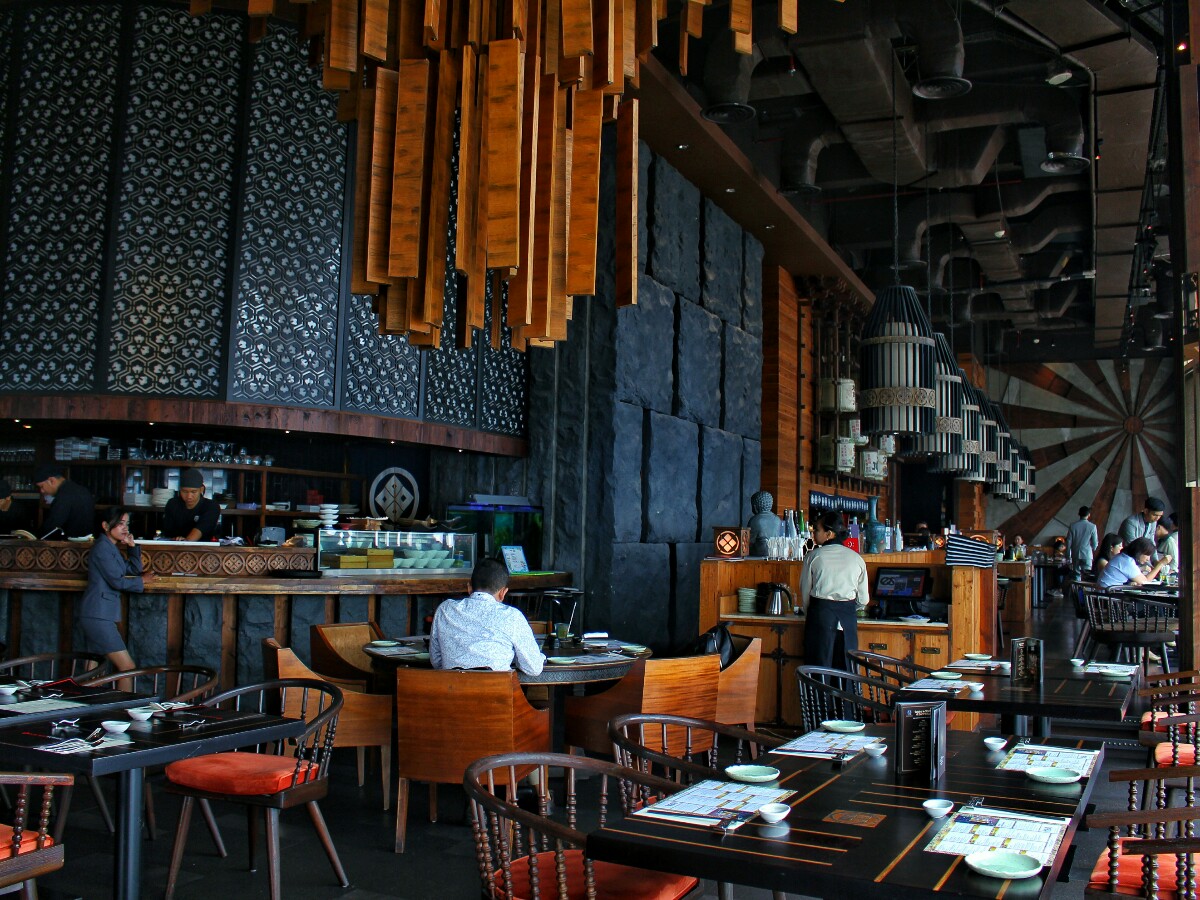 what menu we ordered
1. Enamru Sasshimi
As I said before, I ordered the AYCE menu. This menu is only available at the weekend  and at specified hours is 10 AM untul 3 PM. For the price is 400K/ Person Approx. All menus are served by request so the food stays fresh right from the kitchen. Don't worry, all menus are served quickly so you will not wait a long time.
Now we are talking about sasshimi. You should know guys! The presentation of sasshimi here is very instagrammable. They make a very beautiful plating with full color and include other supporting condiments. Sasshimi served with grated ice cubes which is  make the freshness of sasshimi very good. The taste is really not fishy and very perfect if eaten with dipping sauce.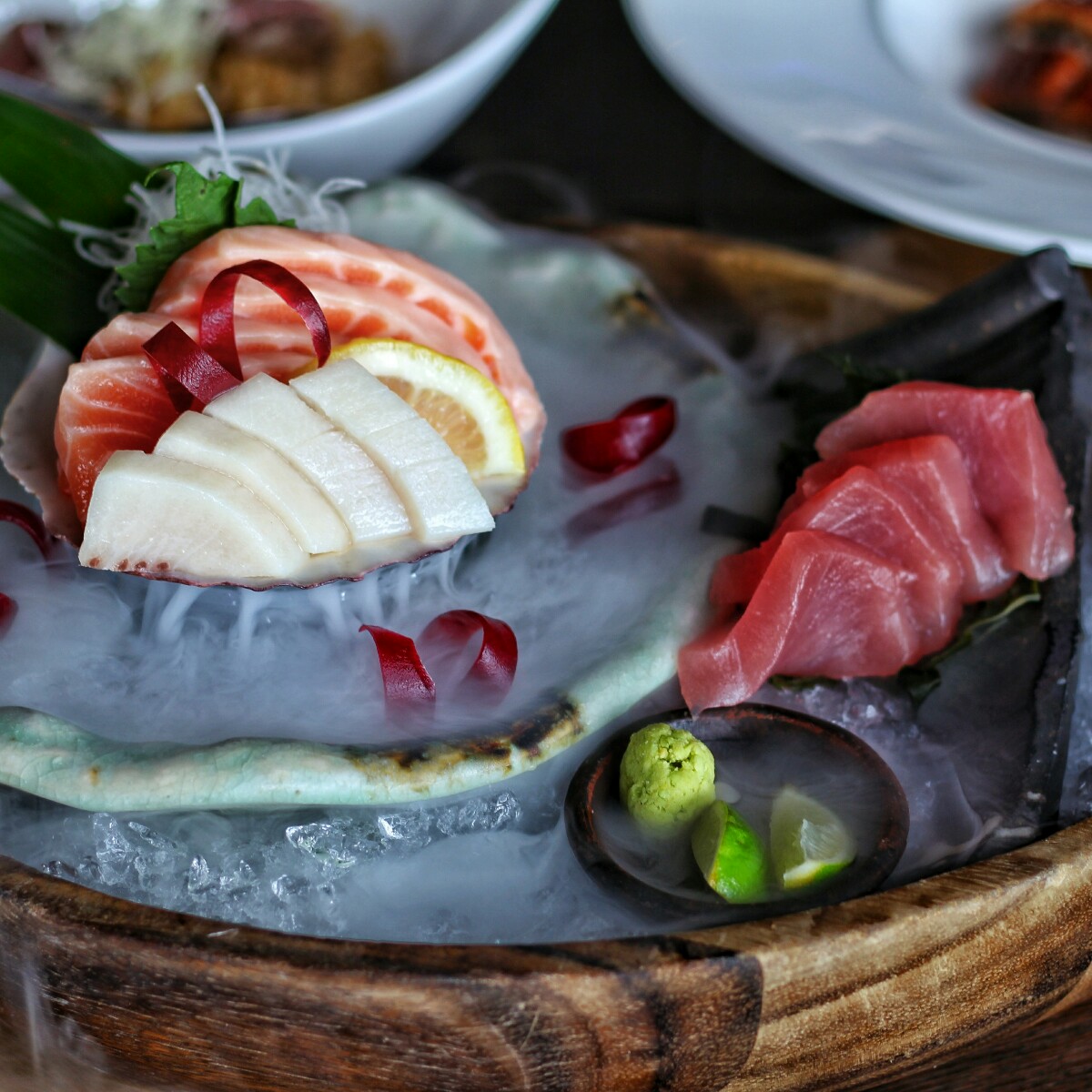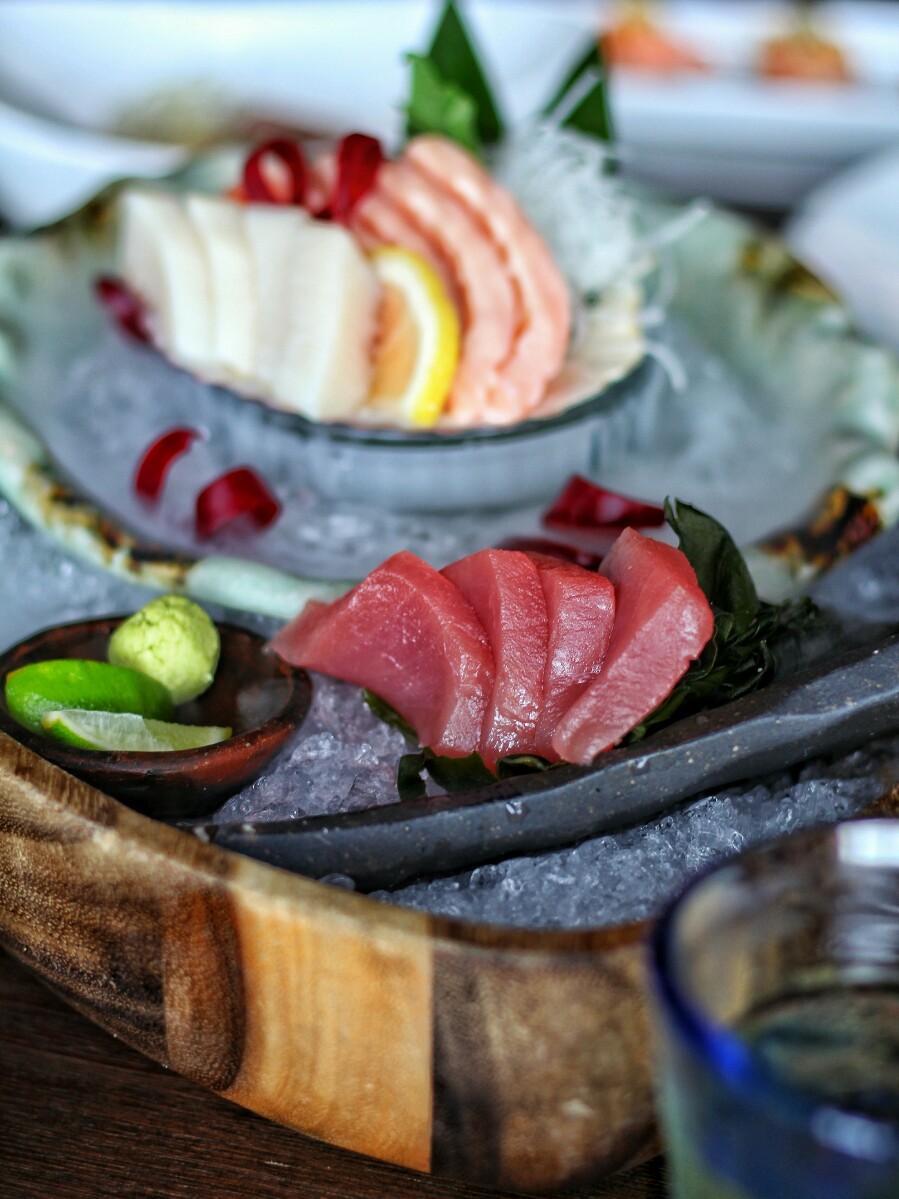 2. Enmaru Sushi
Sushi is one of their signature menu. They serve pretty much any kind of sushi with a beautiful presentation. When I eat Sushi by Enmaru it made my day fun tasted very good and fresh. When chewed, deeply felt melted in the mouth. You should try this one guys!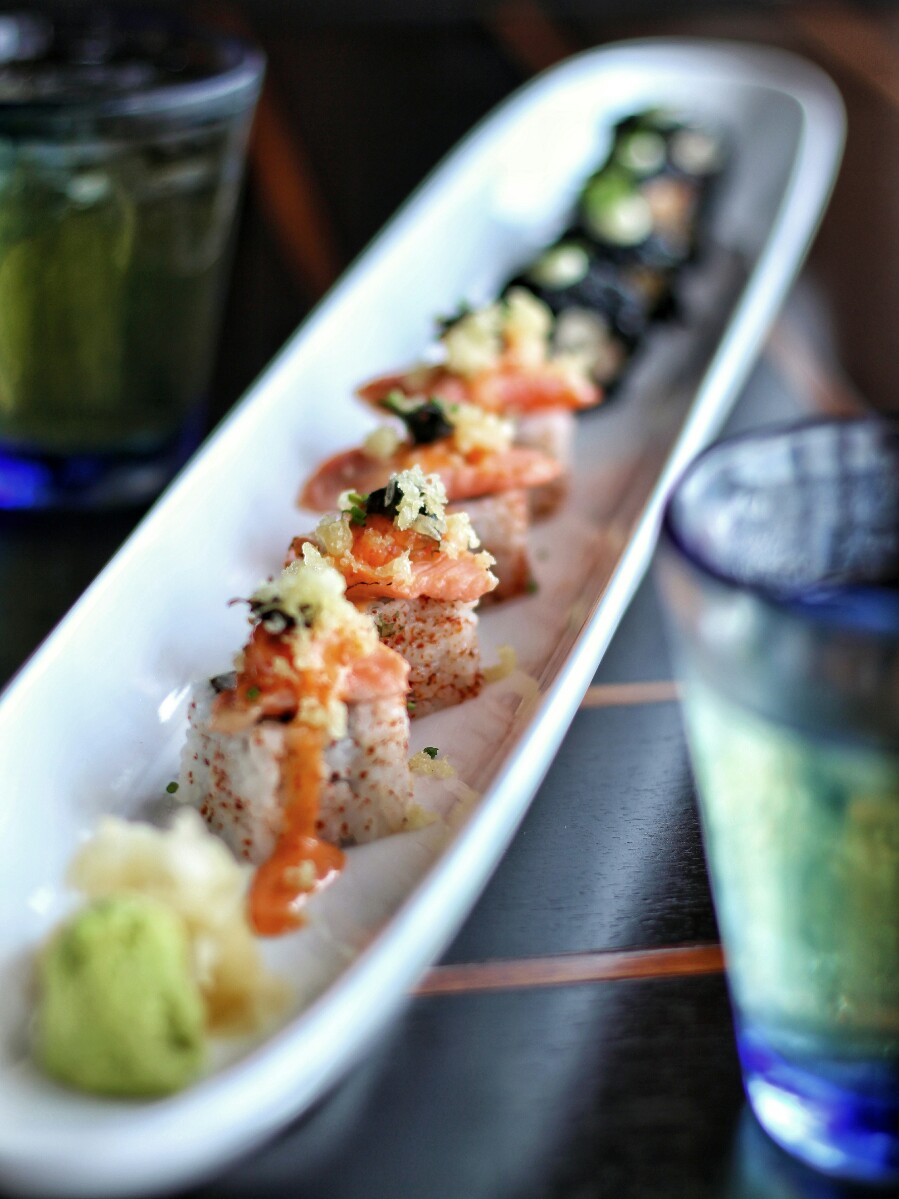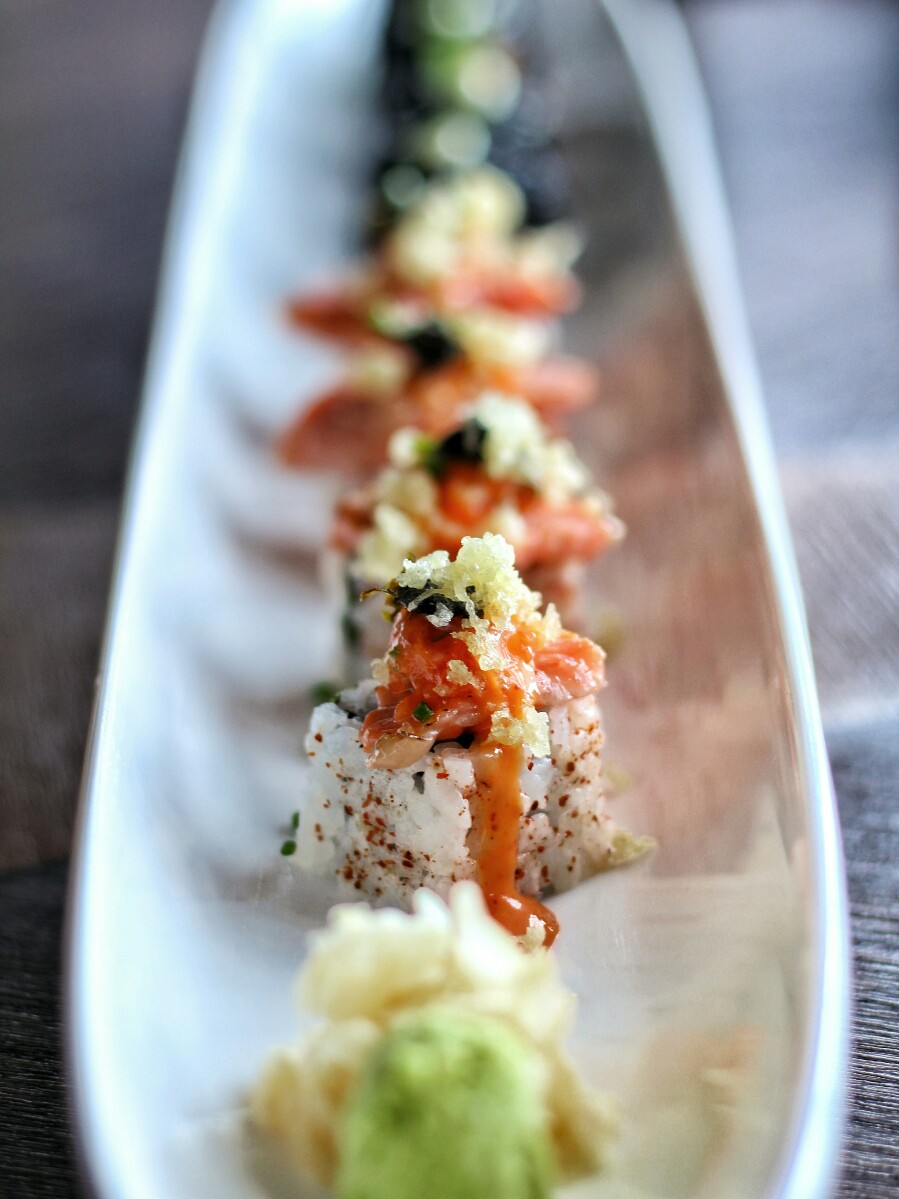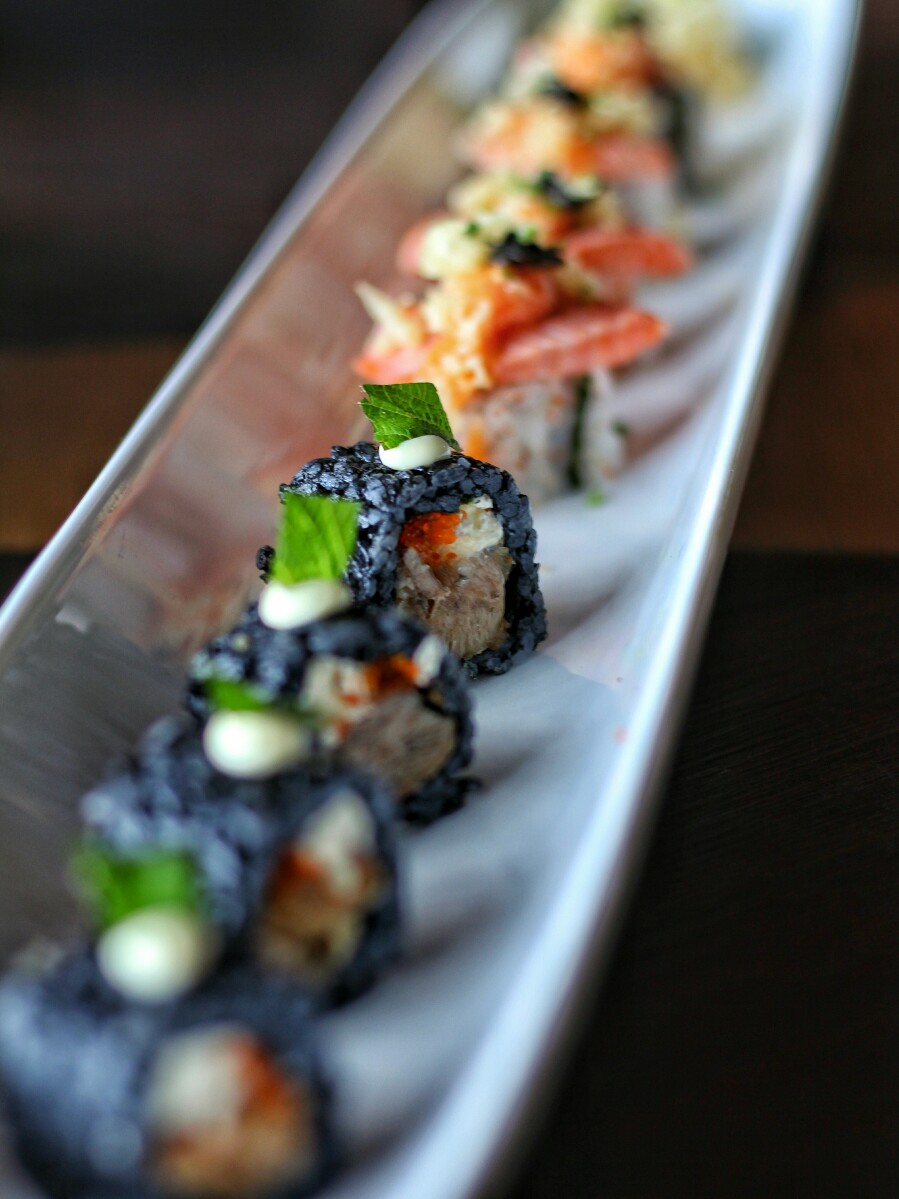 3. Enmaru Beef
For beef we only order satay is Wagyu Tongue Kushiyaki. This menu is very recommendable if you are a lover of tongue. Because to be honest I am not a tongue eater but I like this one. The texture of this tounge really really tender and spices are also tasted.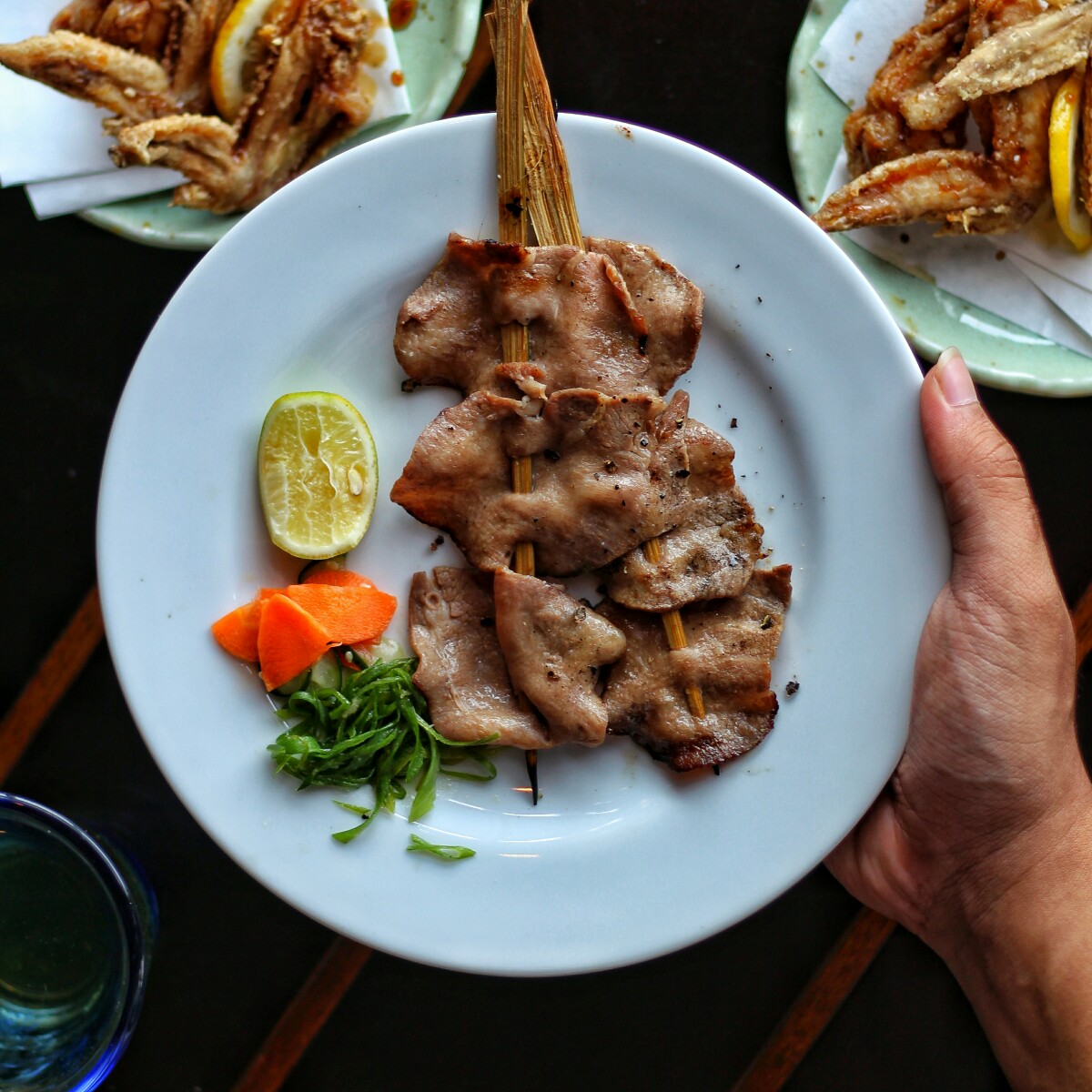 4. Enmaru Hot Appetizer
The menu this one is Foie Gras Chawan mushi. The chawan mushi texture smooth like pudding with flavorful aroma, And the foie gras make the taste more savory. Over all the presentation look pretty and make me droll.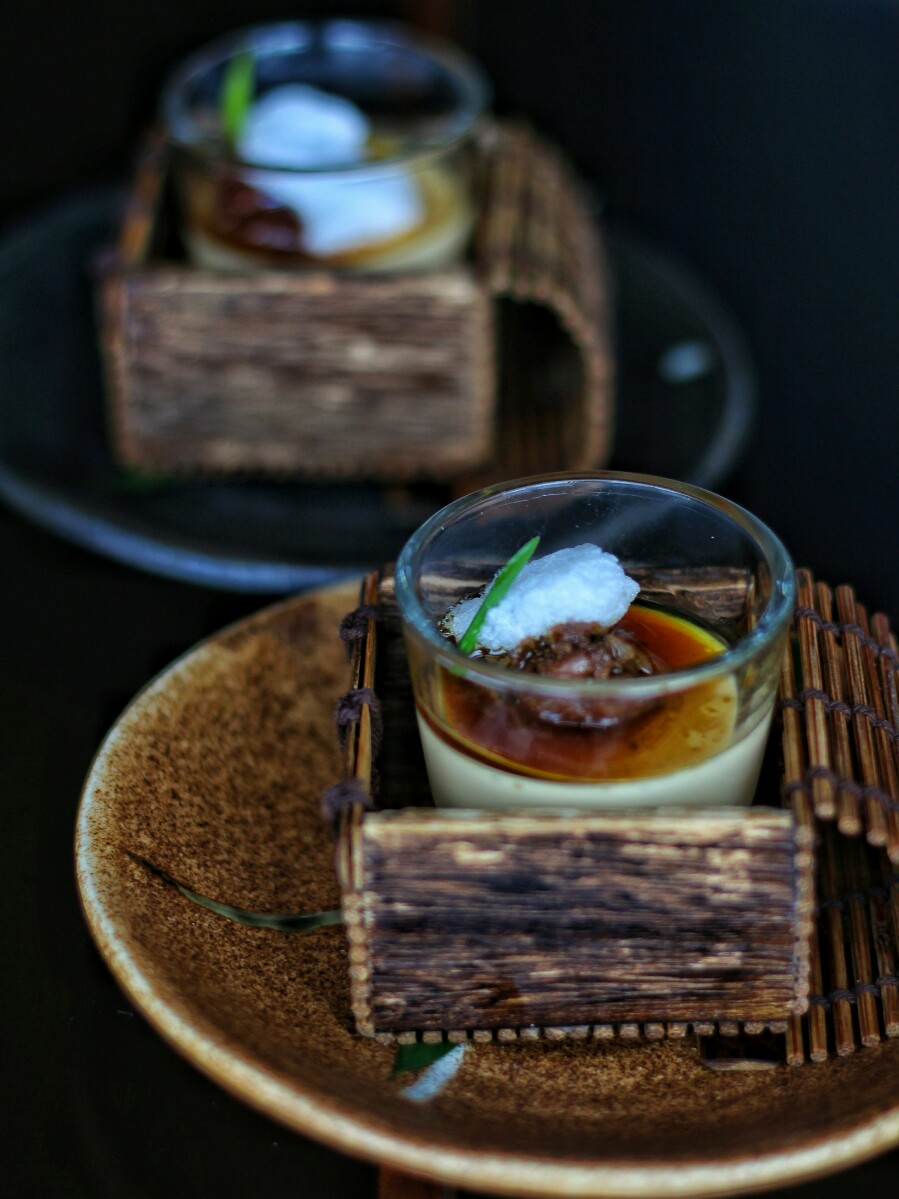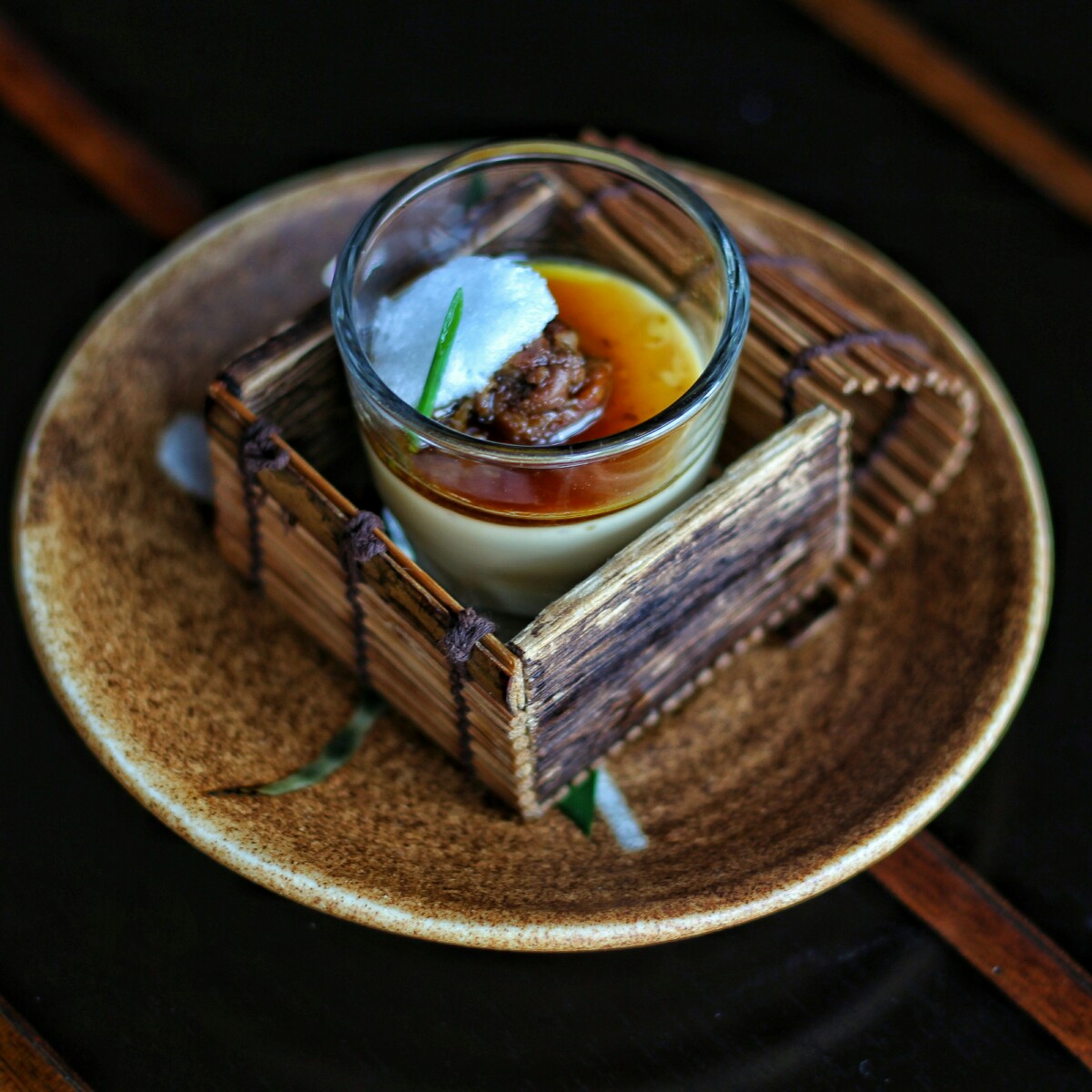 5. Enmaru Rice
Oke, for the rice menu I ordered Wagyu Cahan and Unagi Gohan. Wagyu Cahan is wagyu meat served with spiced rice like fried rice. For the texture of meat very tender and juicy. Not too dry but easy for cut. More perfect if eaten together with the rice. Because the rice deeply tasteful. Unagi Gohan is one of favorite menu Enmaru rice. And I agree because the unagi meat taste very delicious. Aah I really love it, can eat unagi as much here.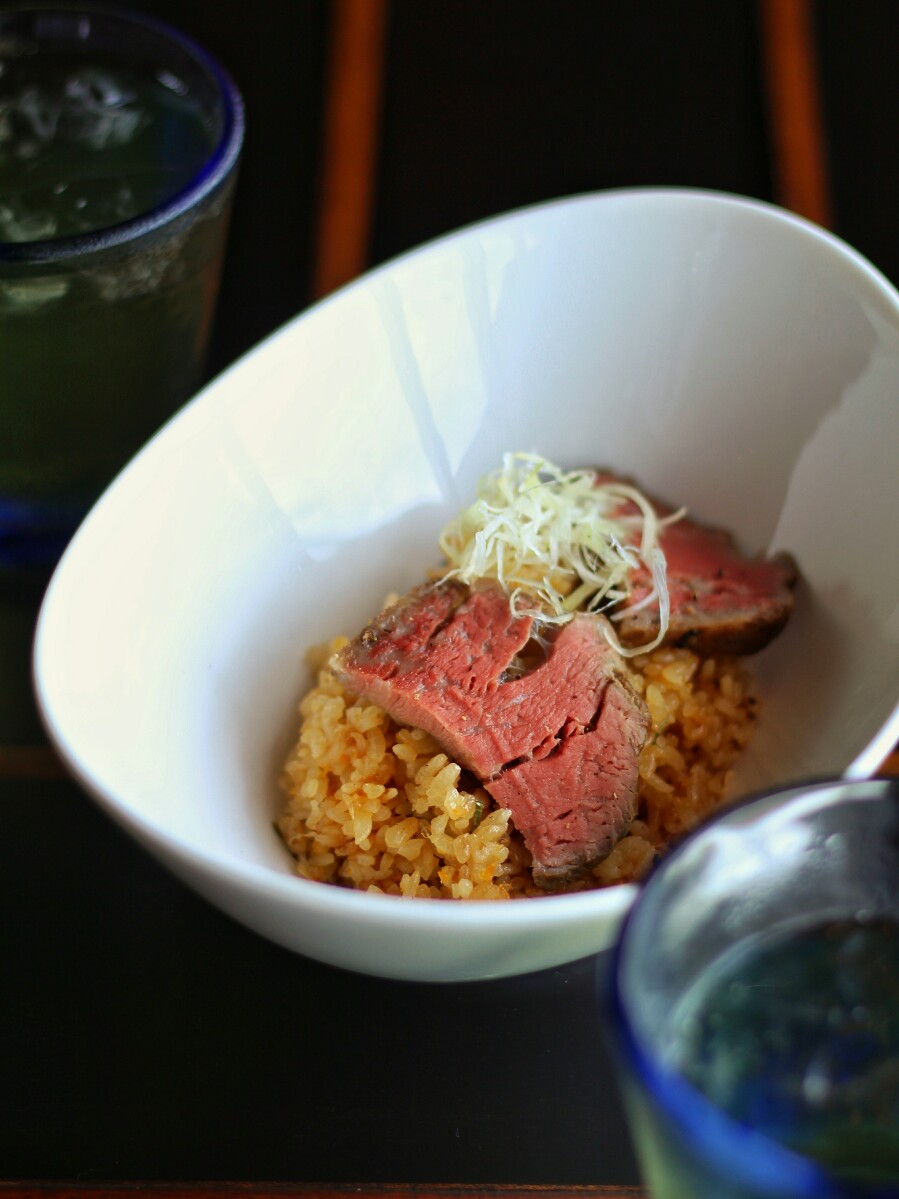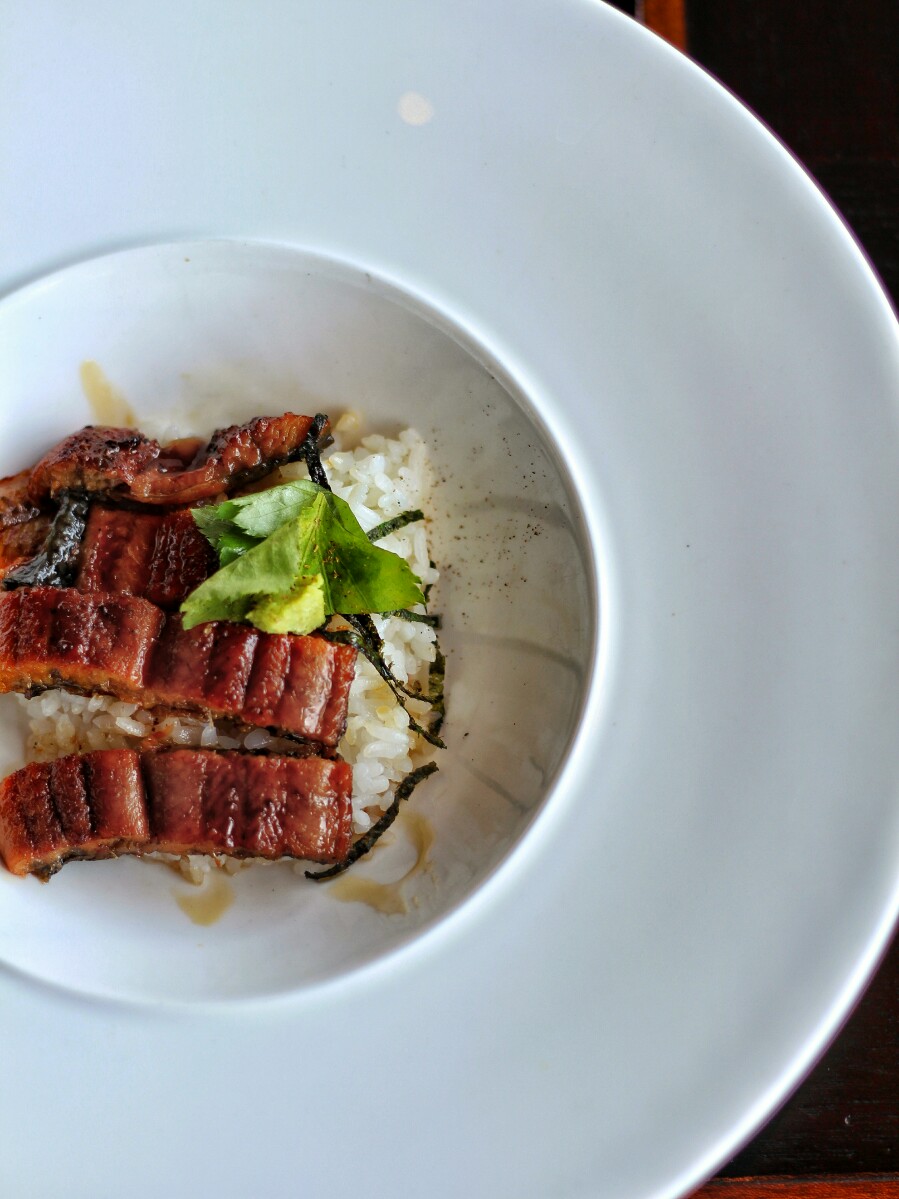 6. Enmaru Tori
For the tori menu I order Tori Momo Kushiyaki 3 Kinds Moriawase and also Chicken Wings. The tori tomo served with basil sauce, spicy miso sauce and chop leek sauce. And I really like a combination of satay and sauce served.
For the chicken wings I think you should try too. The chicken wings are crispy to the bones and taste so delicious.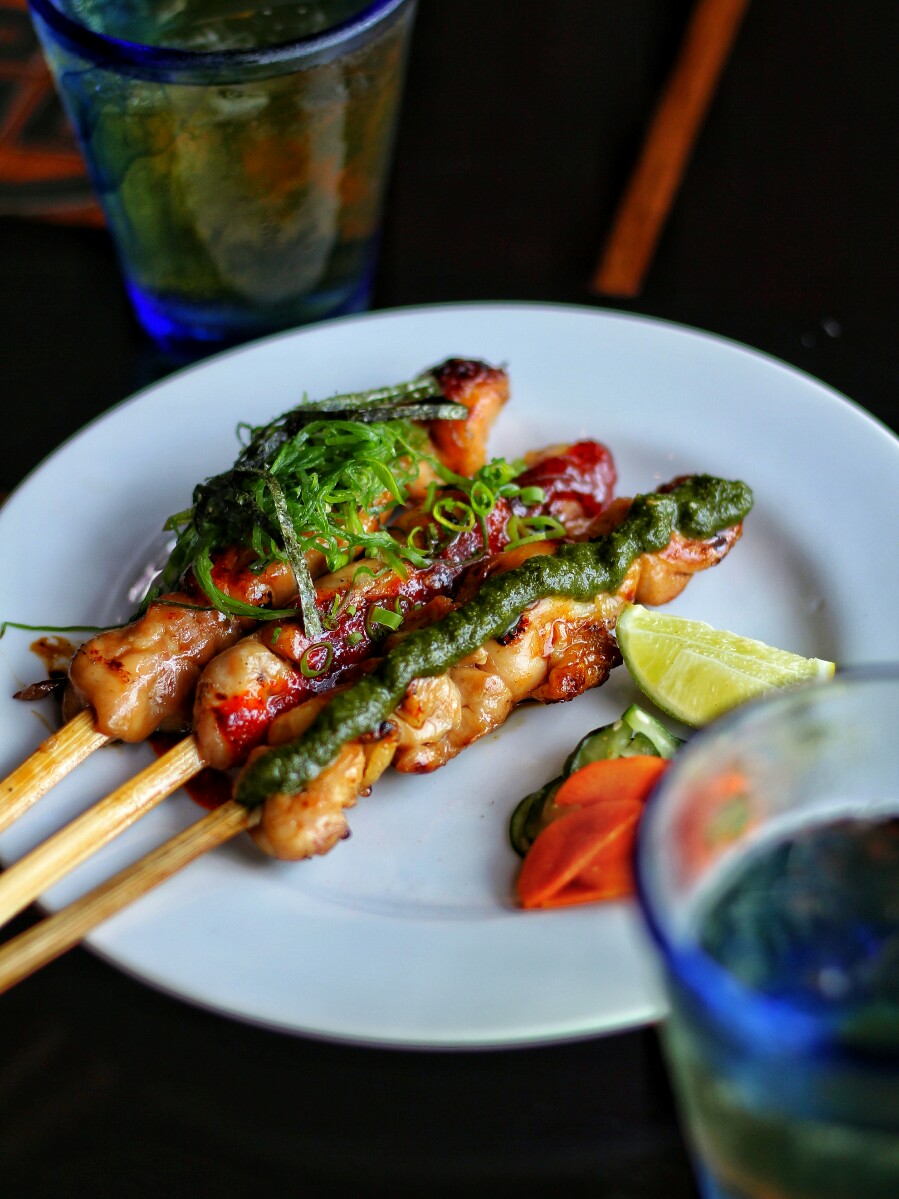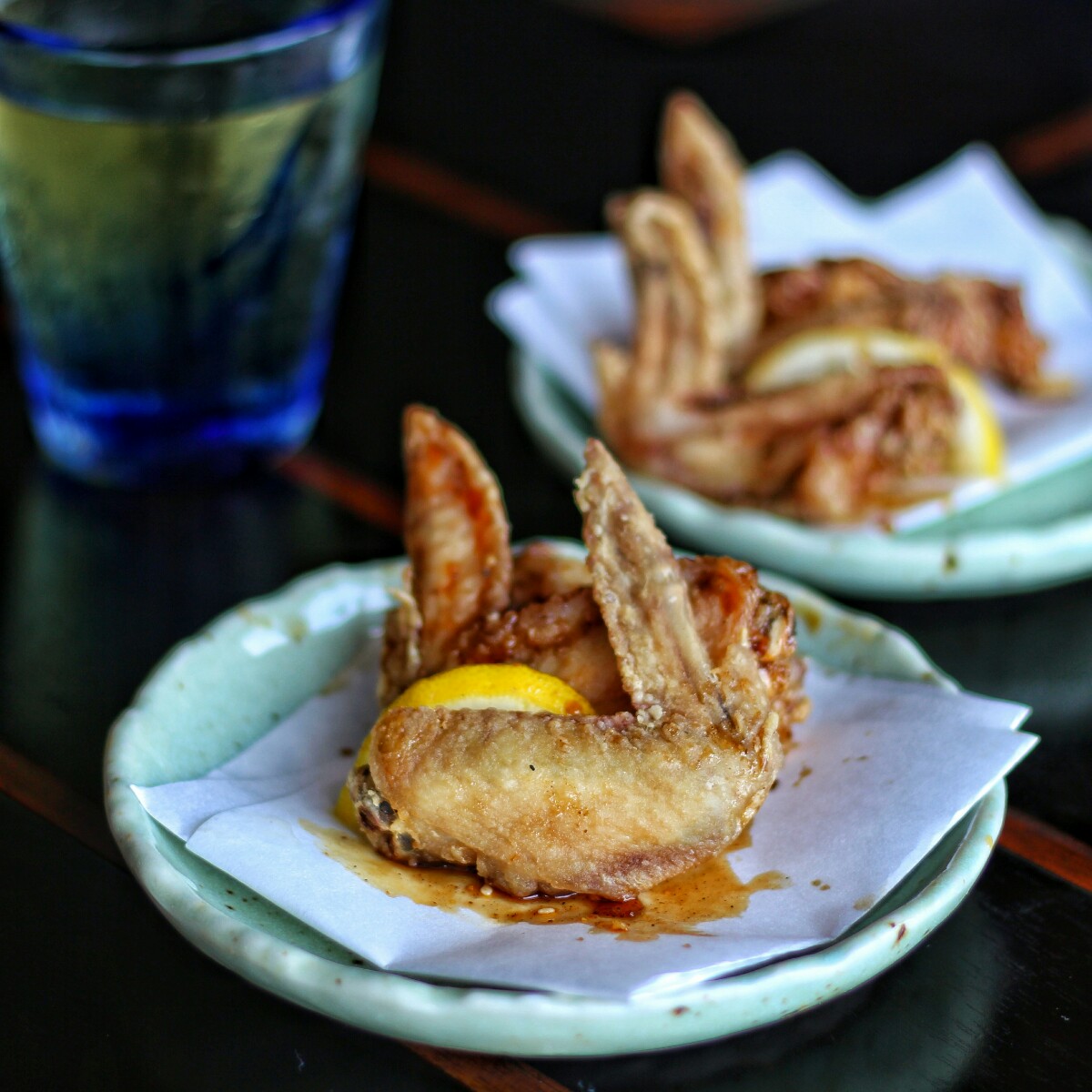 7. Enmaru Seafood
And this is the last from our recommendation menu AYCE here is seafood. I ordered Maguro Shouga Yaki and Mekajiki Steak Kani Sauce. I really like all this seafood menu. Feels fresh and also tasty. Each menu has its own enjoyment.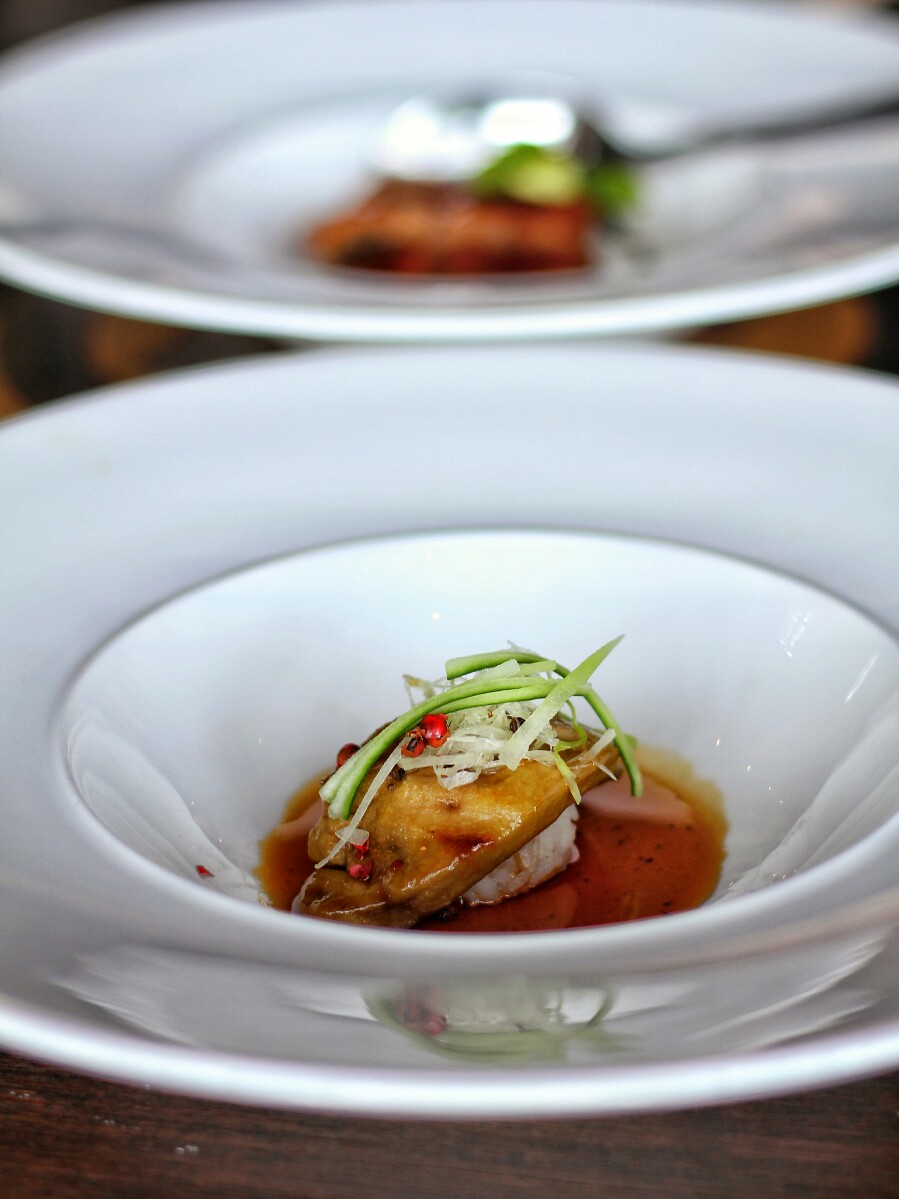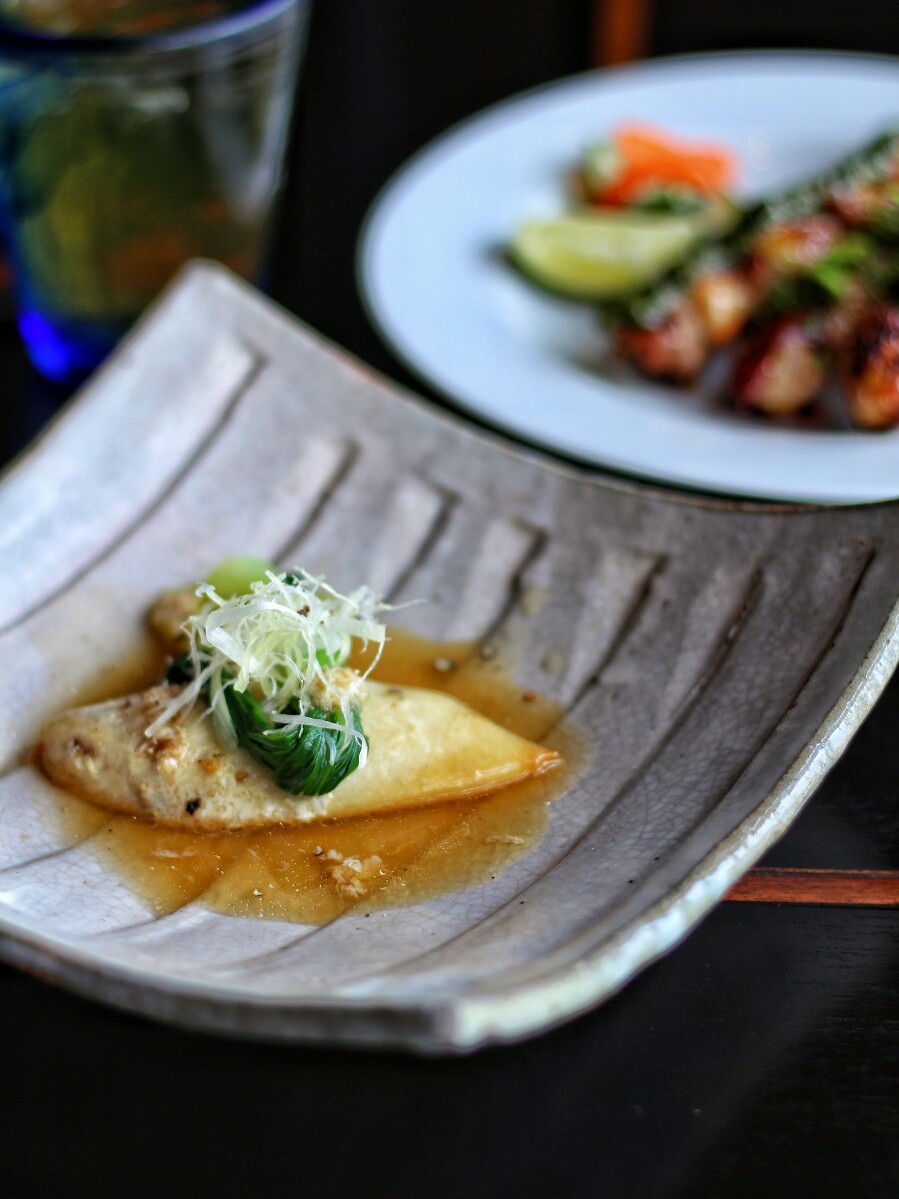 I want to add one a ala carte menu guys! You should know this Seafood ramen because taste very delicious. I really like the broth tasted very spicy and thick. And the shrimp is quite large enough to be shared. Oh ya the price this menu is 150K.
I highly recommend Enmaru Restaurant The Plaza Jakarta to you guys! They have a good delicious menu and also excellent service. And the ambience is perfect for you to celebrate a special day.
Finally I close my review and don't forget to follow our culinary journey in this blog, Instagram, Youtube and Facebook. Please apologize if there is something missing in writing or menu explanation. We open for critics and comment. See you in another culinary journey with Jajanbeken!
RATING
Taste : Excellent
Service : Excellent
Price :  Average
FACILITIES
Wifi : Yes
Plug : Yes
Dine in : Yes
Outdoor : No
Toilet : Yes
Parking: Yes
CONTACT
Address : The Plaza Office Tower Lantai 46, Jalan M.H. Thamrin No.28 – 30, RT.9/RW.5, Gondangdia, Menteng, RT.9/RW.5, Gondangdia, Menteng, Kota Jakarta Pusat, Daerah Khusus Ibukota Jakarta 10350
Telp : (021) 29922448
Instagram: @enmarujakarta
INFORMATION
Open hour:  10.00 – 22.00 WIB
Price : Rp900.000 for two people (approx.)
Dresscode : Smart Casual.
MAP