If talking about Japanese culture, certainly will not be endless. Because the influence of the cherry blossom country is very influential in the world, especially in our country Indonesia. For me, I see there is a very common are from the field of food. Because many of us like the Japanese food like sushi, sashimi, ramen, udon, tepanyaki, soba and many more. Therefore I will introduce to you one of the restaurants namely Tore Tore Gading Serpong.
I am very happy to introduce a new restaurant to you, because when giving information is one of the joys in my life. I am very happy all my information is very helpful for you in looking for food destination. Therefore I will give the best to you, to the maximum I can. And I am very grateful to those of you who are still faithful in following our adventure. Once again thank you guys!
Continue the story at this Japanese restaurant, I think this is good news for you who live in Gading Serpong. Tore Tore Authentic Japanese Cuisine restaurant will give you a valuable experience in your visit to this restaurant. From the ambience that is given to the food being served everything will not make you disappointed. For more see below guys!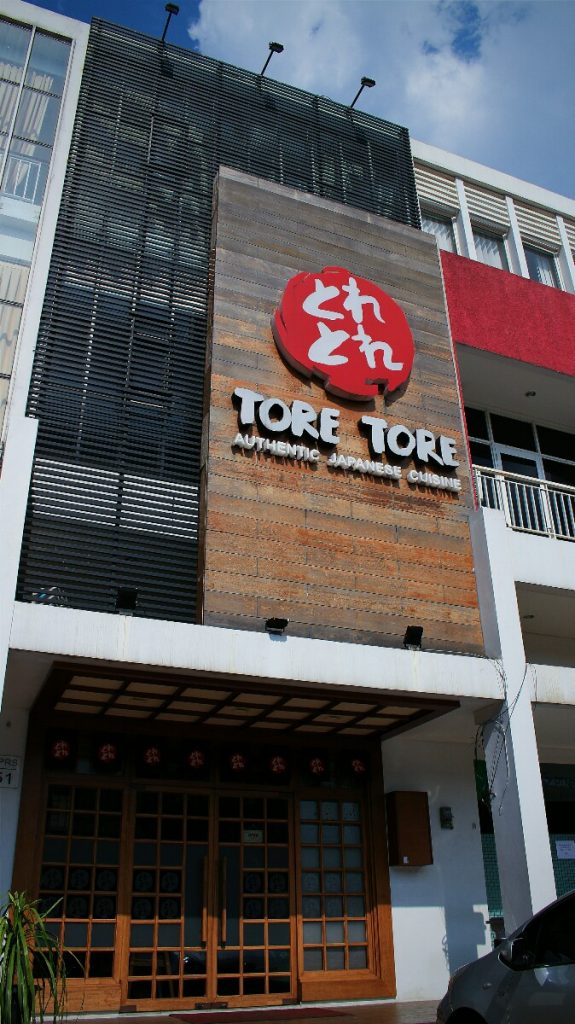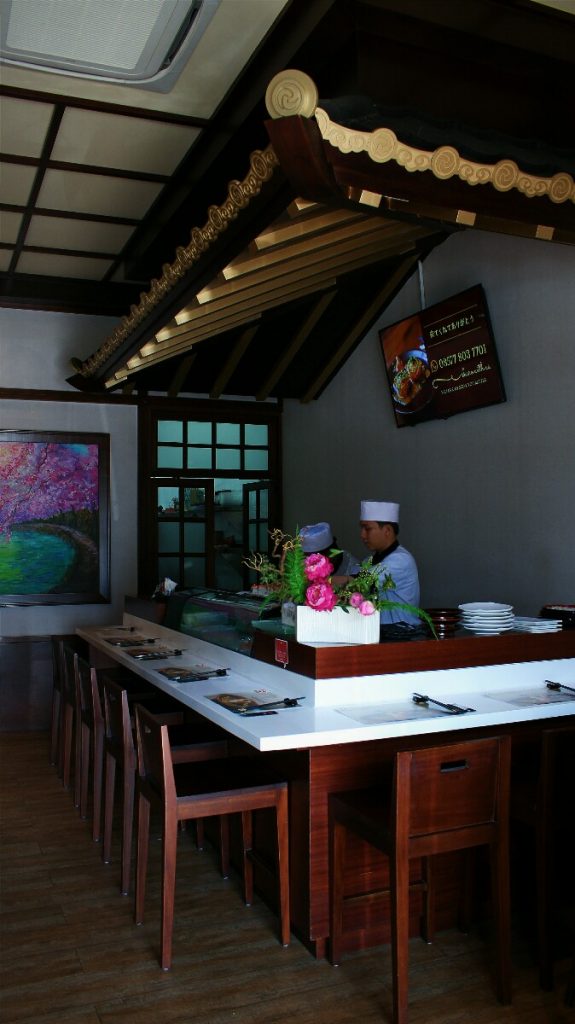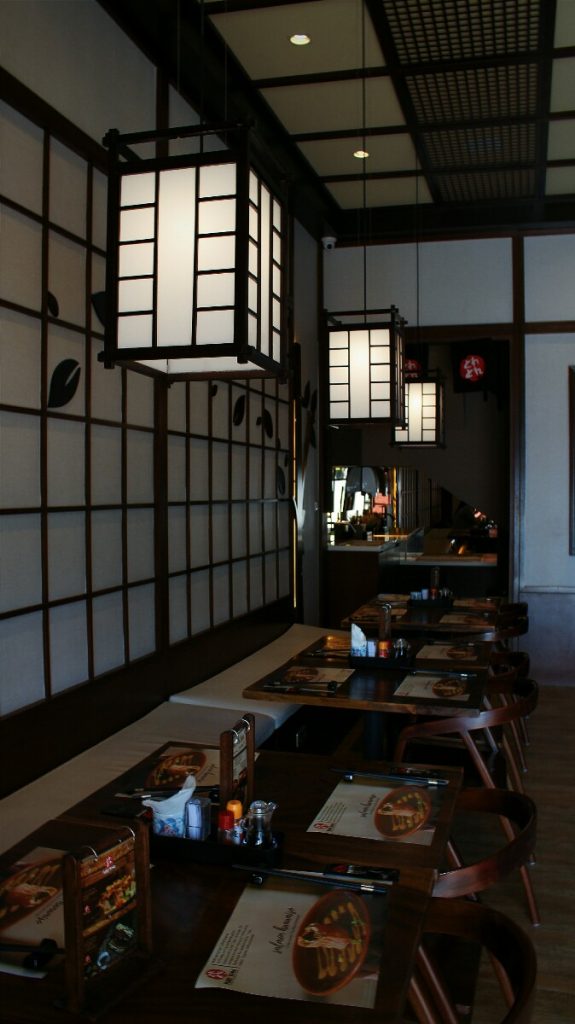 Ambience At Tore Tore Gading Serpong
You can see for yourself from the outside of this restaurant, Japanese culture touch is already visible just by looking at the main door. And when you open the door and enter the room, you will be given a different dimension because the nuances given is to show the authentic of Japanese culture. The main room of this restaurant is like a typical Japanese traditional house. coupled with the clothes worn by the waiters, made me forget to be in my country.
In this restaurant there are many ornaments that decorate this room like a painting that is on the wall and peculiarly Japanese lantern. For the choice of seating here is quite a lot, because this restaurant provide a few tables with  chair and the "Hori Kotatsu" a Japanese dining table style. So it will accommodate around 50 person. And to make you more comfortable here they provide very fast wi-fi access and the rhythm of the Japanese classic song will accompany you for being here.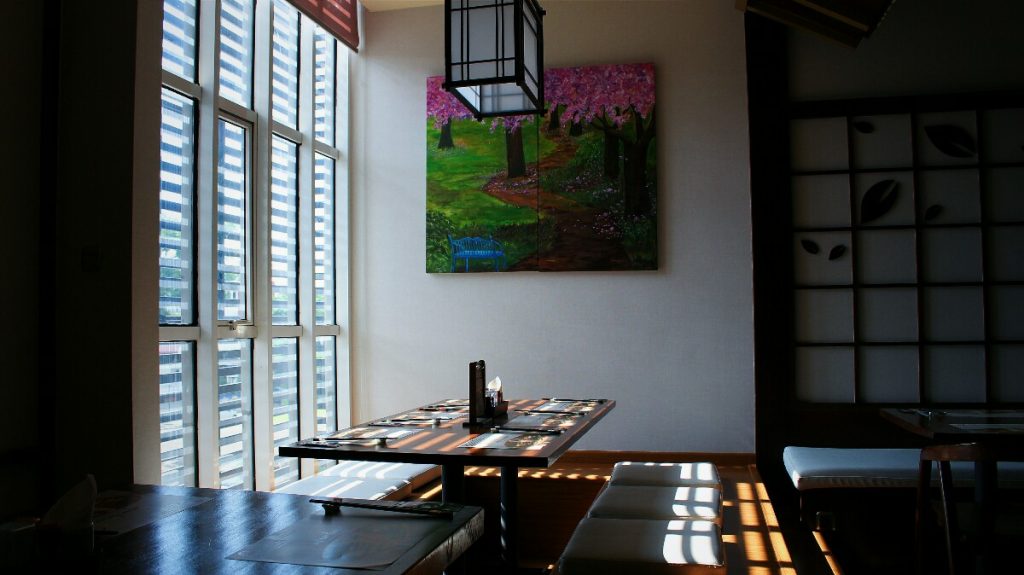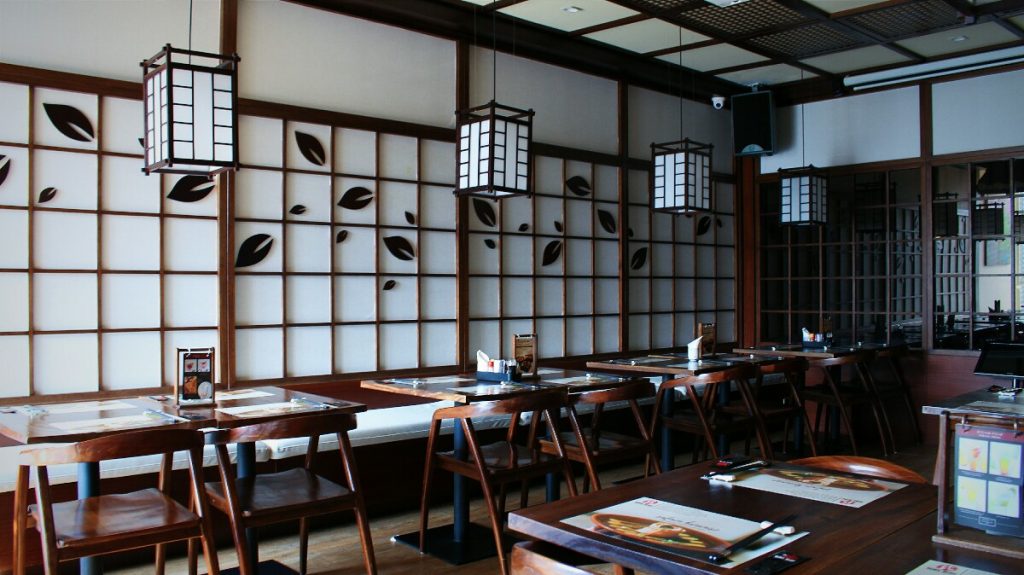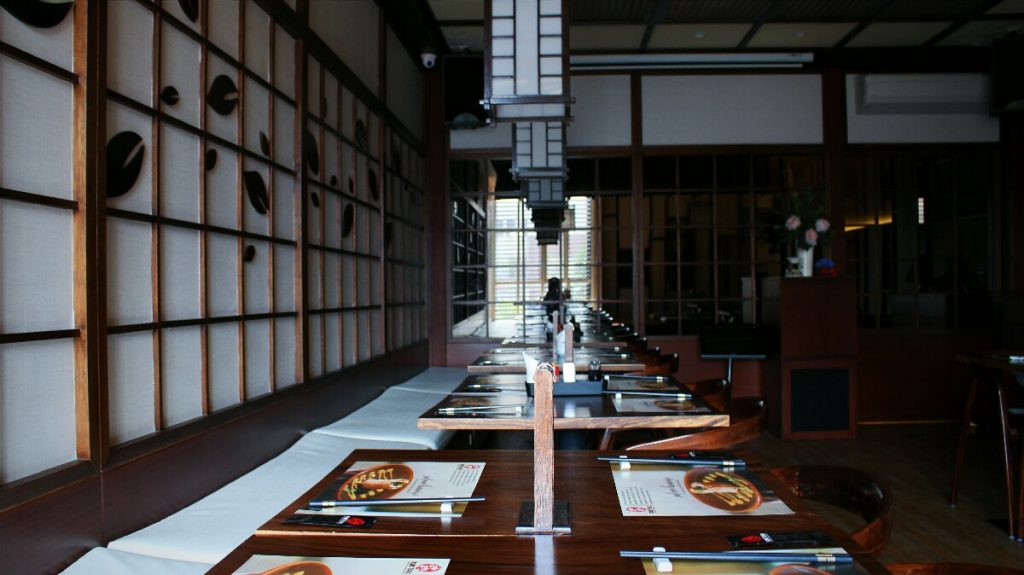 Tore Tore Gading Serpong Menu
Besides the very condensed traditional Japanese ambience that presented at this restaurant, the Tore Tore Authentic Japanese Cuisine restaurant also provide sushi, sashimi, bento and beef tongue. All the food here is served by highly experienced experts so the taste of the food served was awake. Want to know more the food menu which I tried? Check it out guys!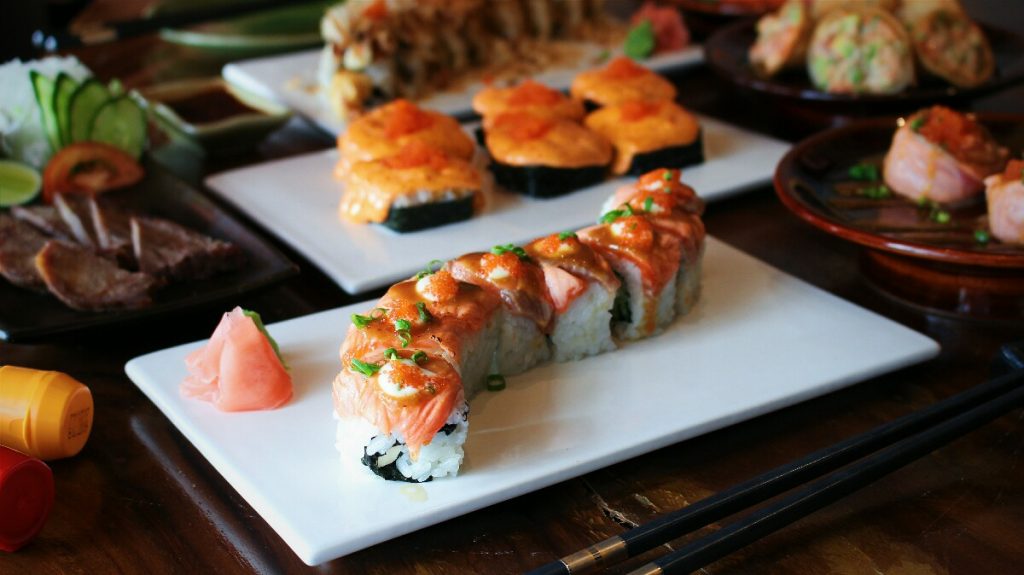 1. Crunchy Cone 5 Pcs (IDR 59K)
A cone shaped fried dumpling with mayonnaise filling  and complete with "tobiko" and avocado. When this food is in your mouth a cracking sound and rich taste will make you adore and get hurry to next bites.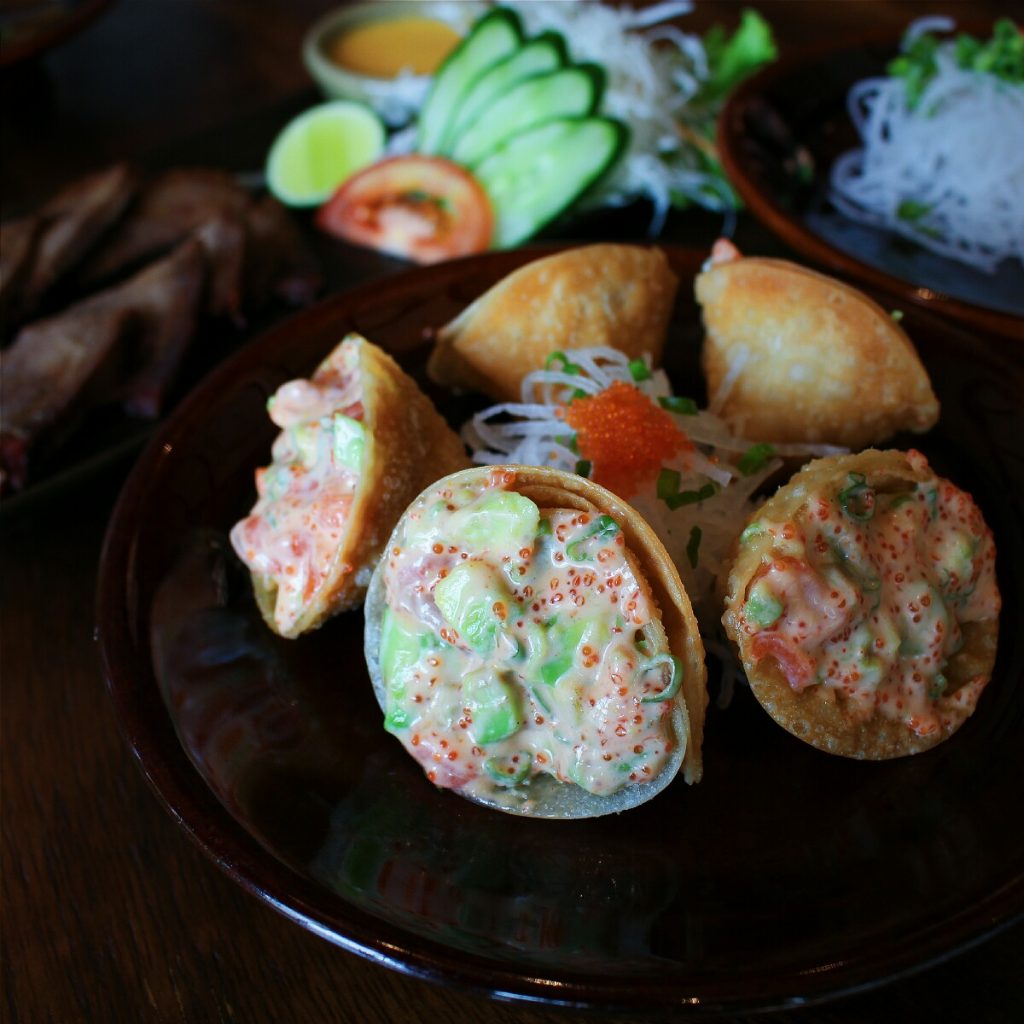 2. Salmon Belly Sashimi (IDR 65K)
The very best part of the salmon is in the belly and this sashimi will be the next choice for your meal here. The texture is very smooth, may I say almost close to pudding texture LOL. The salmon belly is fresh and there is no fishy at all.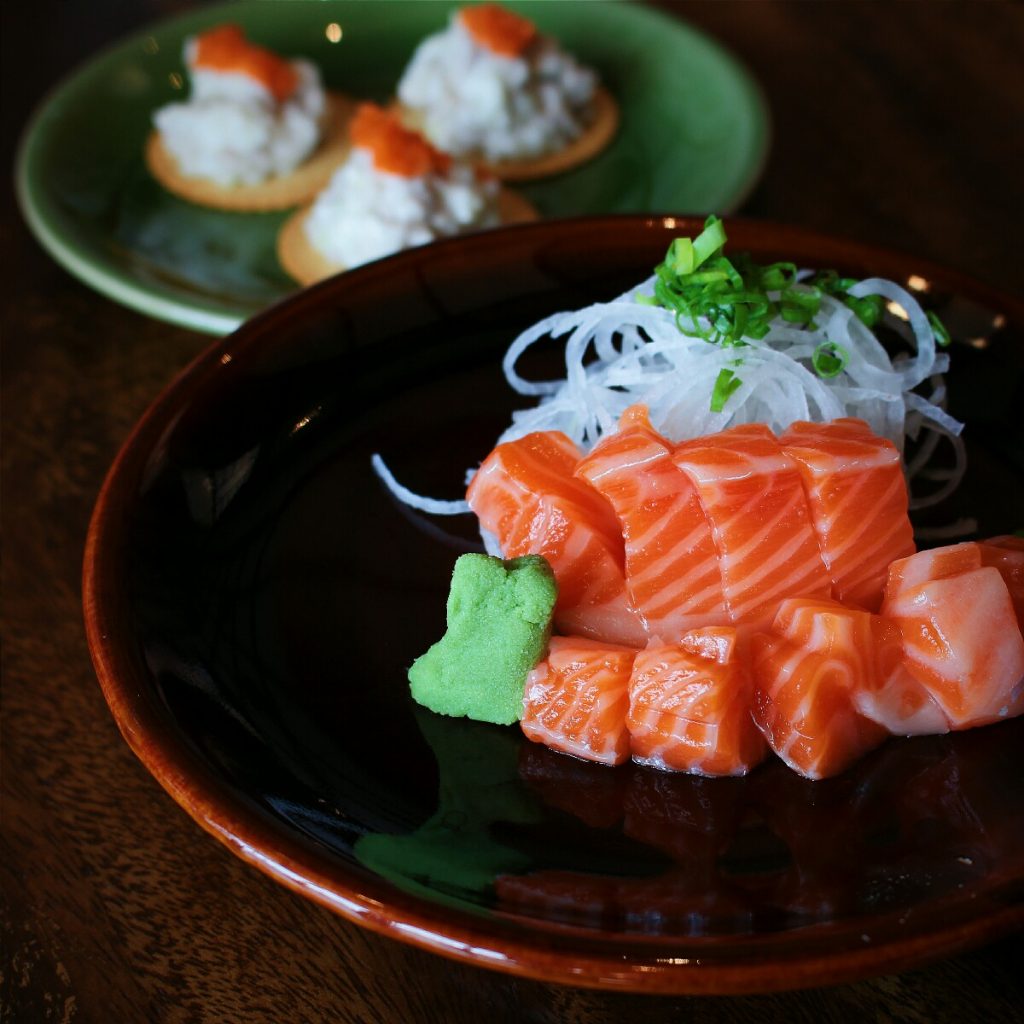 3. Salmon Hanamiso 2 Pcs (IDR 59K)
This is the signature sashimi at Tore Tore Authentic Japanese Cuisine. There are a few slice of salmon that create in a flower shaped and topped with tobiko. The taste was very nice, smooth and fresh. You can eat slice by slice or just eat it as a whole flower.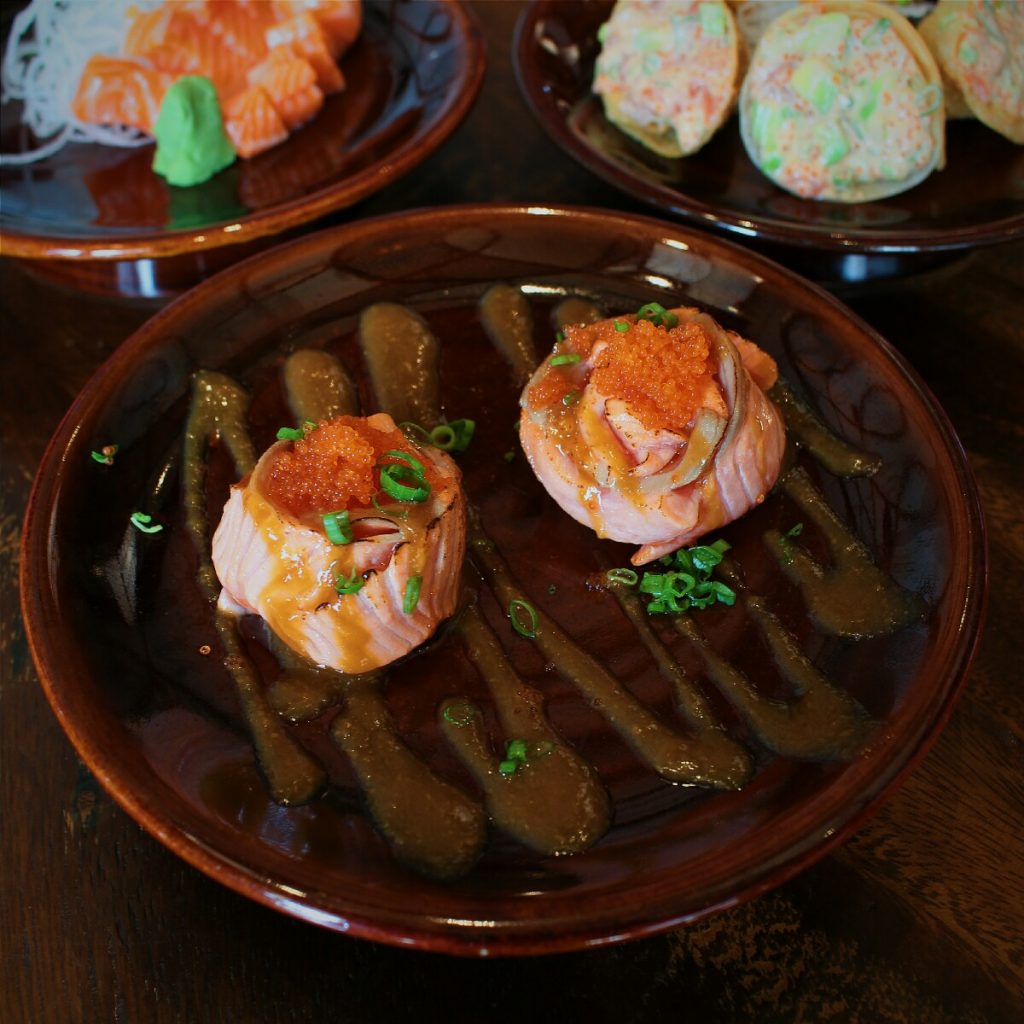 4. Salmon Flame Roll (IDR 79K)
Going to next menu I order sushi, this is Salmon Flame Roll that consist of rice, salmon, tobiko and zucchini. The whole texture was nice and the taste was sweet, savory and fresh.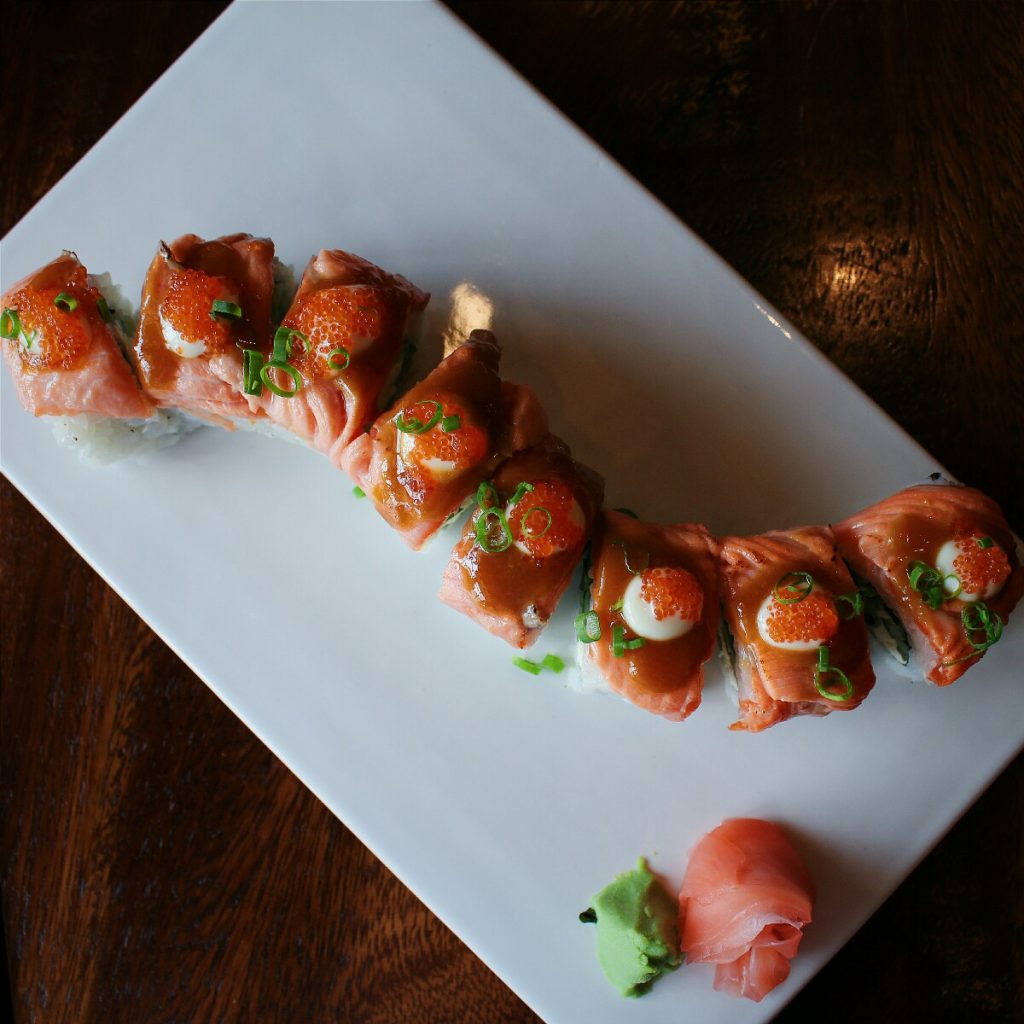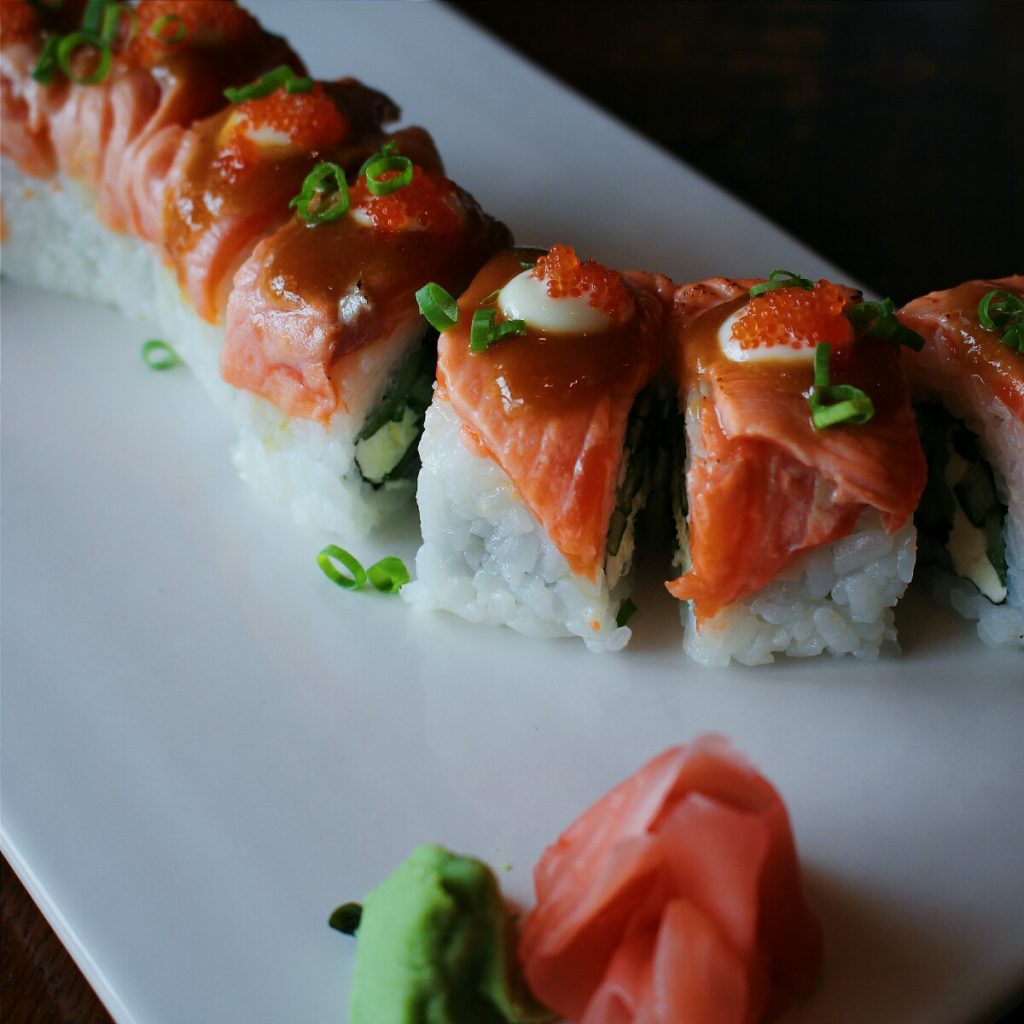 5. Mayo Dream Roll (IDR 59K)
Once satisfied with sweet now the time to try a little spicy sensation with mayo dream roll. The rice wrapped by the seaweed and it topped with spicy mayonnaise. The whole taste was combine a sweet and spicy but not too strong spicy.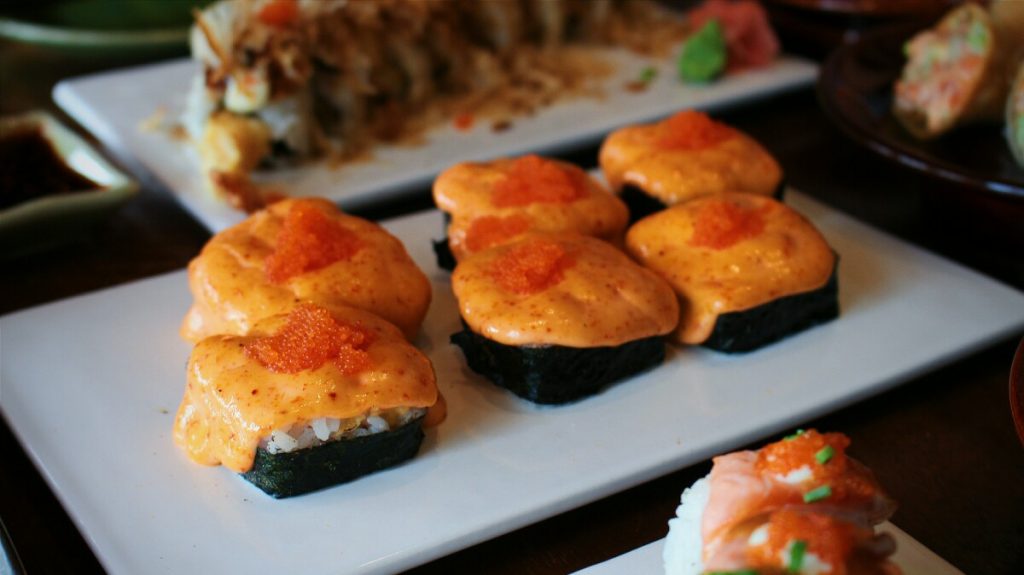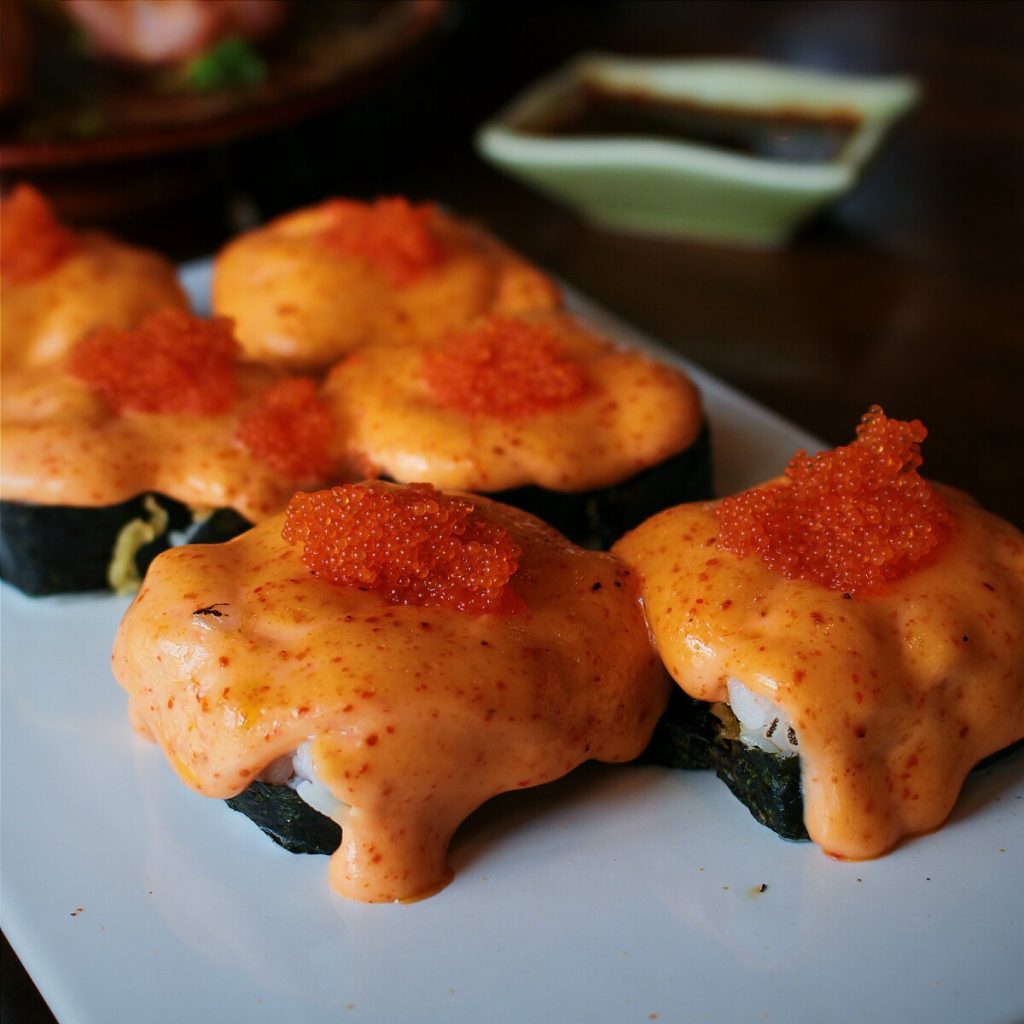 6. Tokyo Dragon Roll (IDR 99K)
This menu is very recommended because it is consist of shrimp and unagi and tipped with katsuboshi. So when it come to your mouth the taste was very rich of flavor and this is the most addictive for me. In one plate you will get 8 pieces of sushi roll.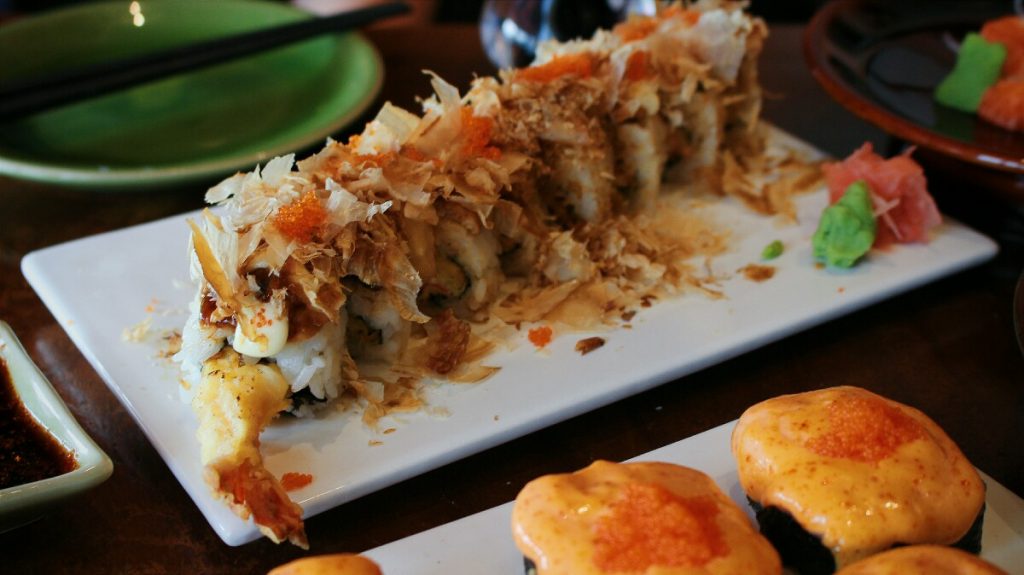 7. Gyutan Shioyaki (IDR 65K)
The last that is very favorite is the Gyutan Shioyaki. These beef tongue is very tender and best eat with lime squeeze.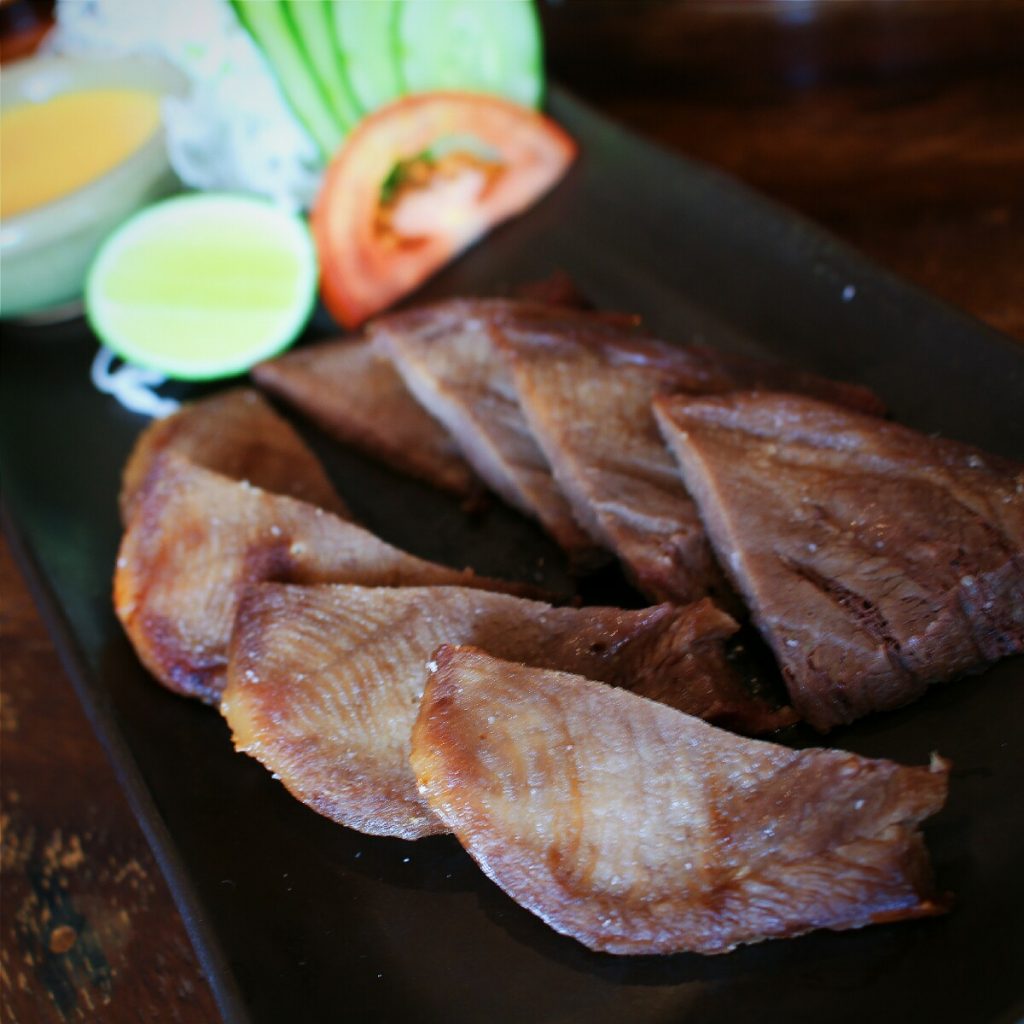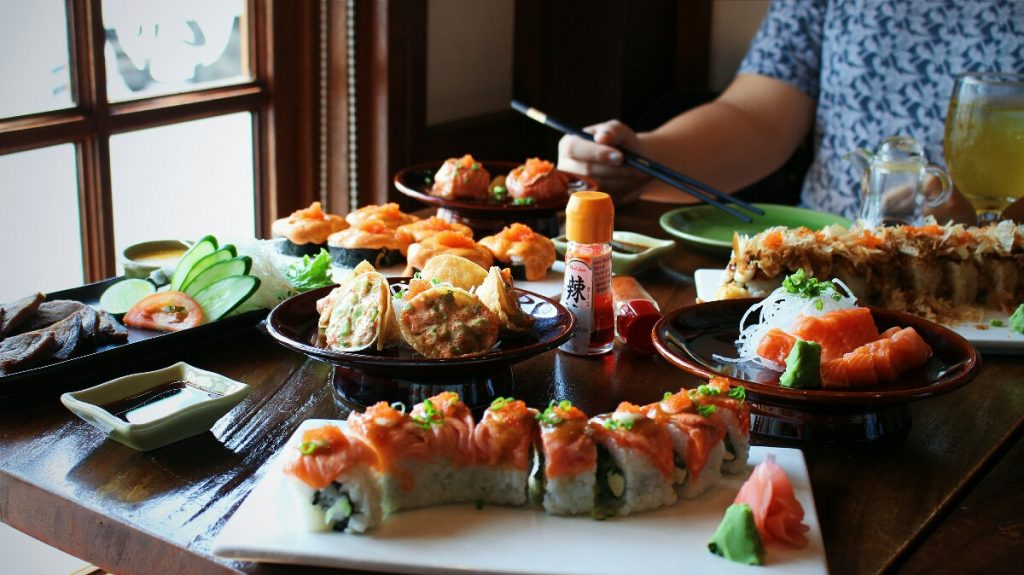 Over all, this restaurant serves very good food you must try. They serve food with great attention to the cleanliness, taste and originality of Japanese taste. Other than that this restaurant also gives a feel of ambience that makes you feel at home. And I highly recommend this restaurant to you to visit.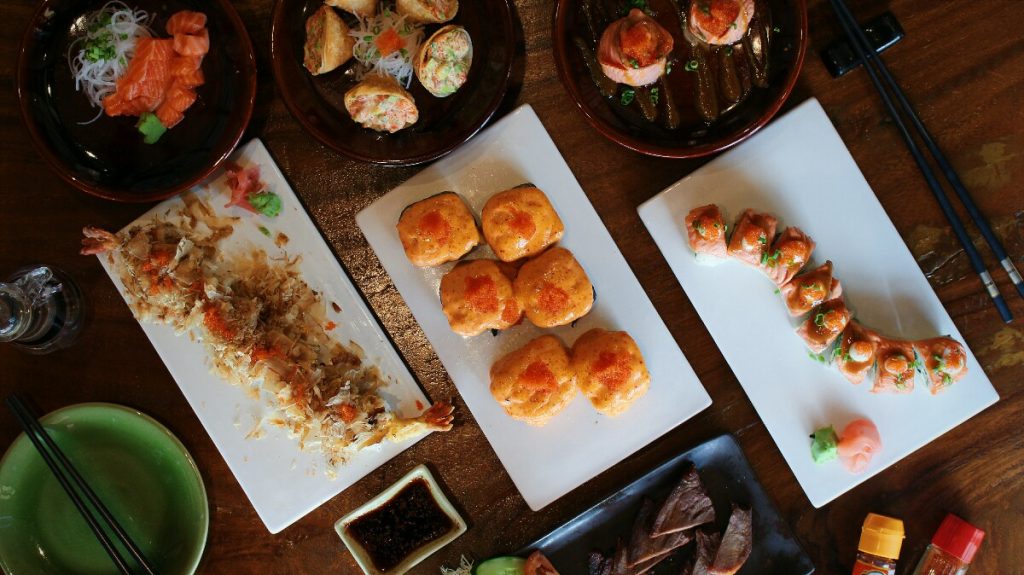 Thank you for coming in this article, don't forget to subscribe our blog and see the others awesome articles. I apologize if there any errors in my writing, and see you to the next adventure with Jajan Beken 
RATING
Ambience : Excellent
Taste : Excellent
Service : Excellent
FACILITIES
Wifi : Yes
Plug : Yes
Dine in : Yes
Outdoor : No
CONTACT
Address :  Jl. Gading Golf Boulevard, Cihuni, Pagedangan, Tangerang, Banten 15332
Phone Number  (021) 55681130
Instagram Tore Tore Restaurant @toretore_resto
Zomato Tore Tore Restaurant 
INFORMATION
Open hour : 10AM – 22PM
Price : Average 150K for two people (approx.)
Cash accepted
MAP