One of the world's best restaurants are now present in Jakarta, come from Europe Continental is the Spanish state. Why the restaurant originating from continental Europe was always famous in the world?! Because they can combine with the creation of aesthetic and flavor to produce an unforgettable sensation that was so tasty… Gastromaquia best restaurant comes from Spain will give a new flavor to Sobat Jajan and you will taste the thick of Spanish so that will make you forget you're in Indonesia or Spain (because i  feel it :D)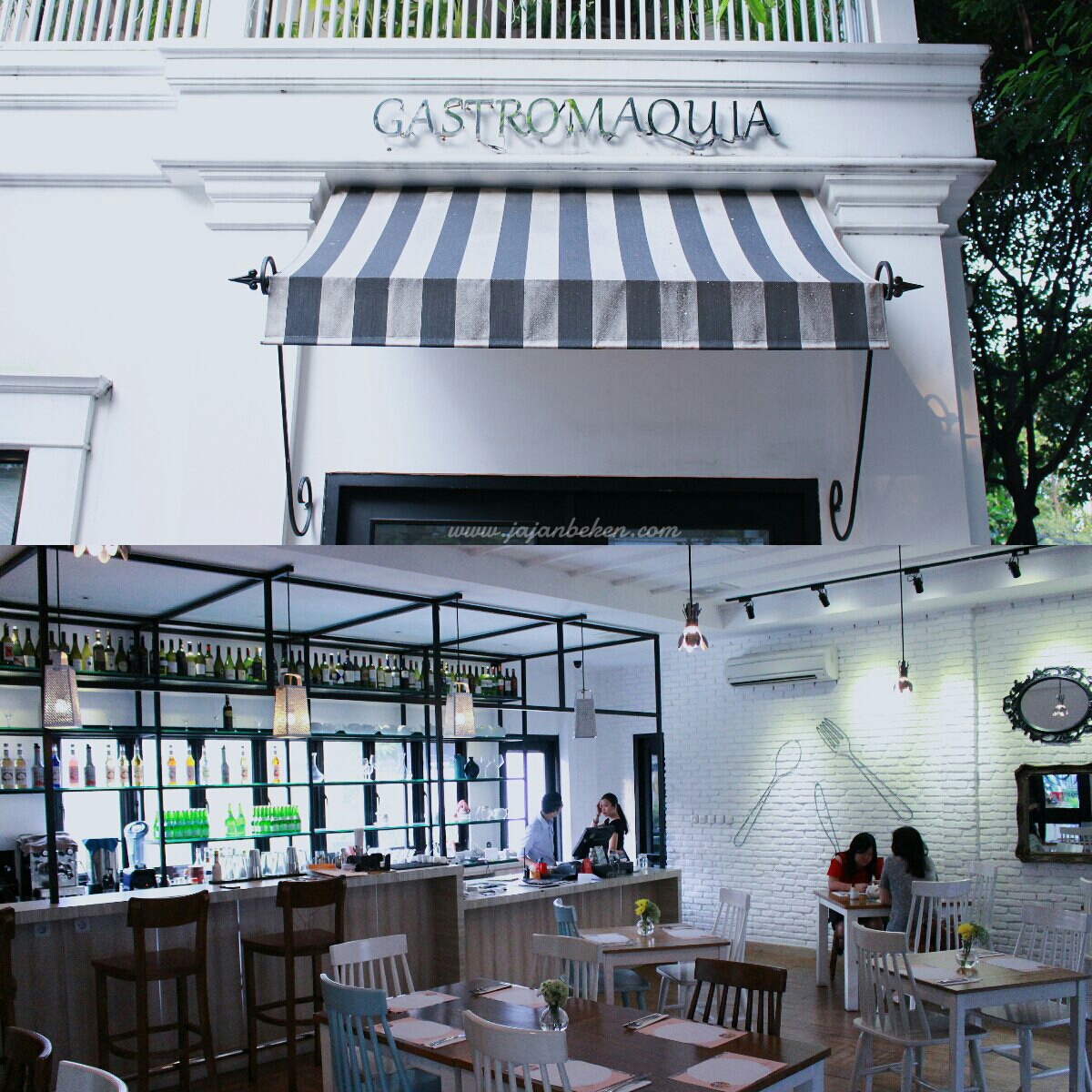 Presenting the all-white color into one of beauty or uniqueness of the restaurant Gastromaquia. When you enter the restaurant you will find a beauty chandelier made by shabby chic cups that hanging on their ceilling, then you will find a bookcase and a table bar. You can see so many kitchen utensils are used to make up their interior and i feel amazed to what they did, very unique and so out of the box!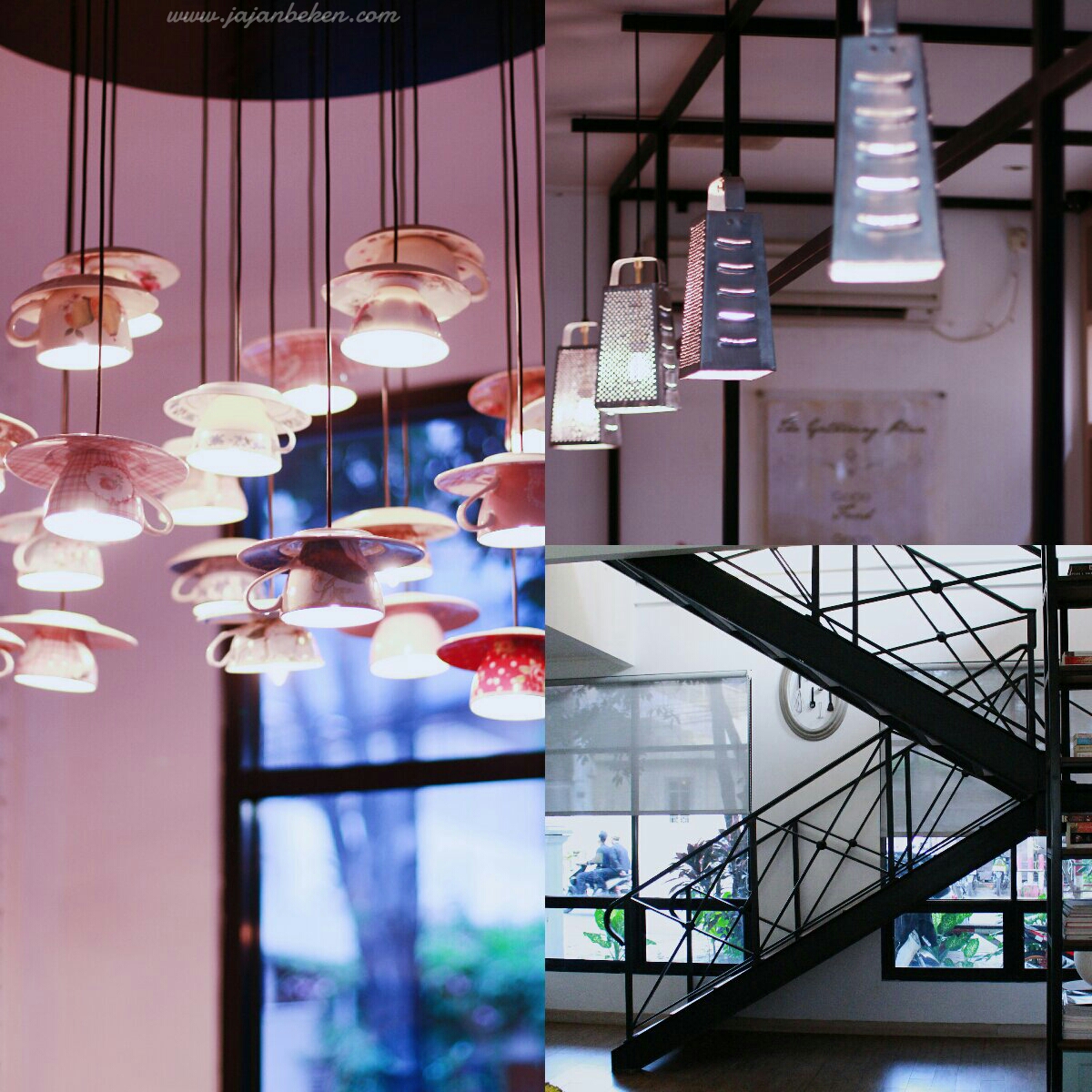 Let's Take A Look At The Gastromaquia
Gastromaquia there are two levels of the building, when you walk to the second floor you will see so beautiful ornament on the wall. On the second floor there is a very unique chandelier, why unique ? because the lamp covered by spoon so that the light can be focused to the table. There are two options on the second floor of this room Indoor and outdoor, and you will love both.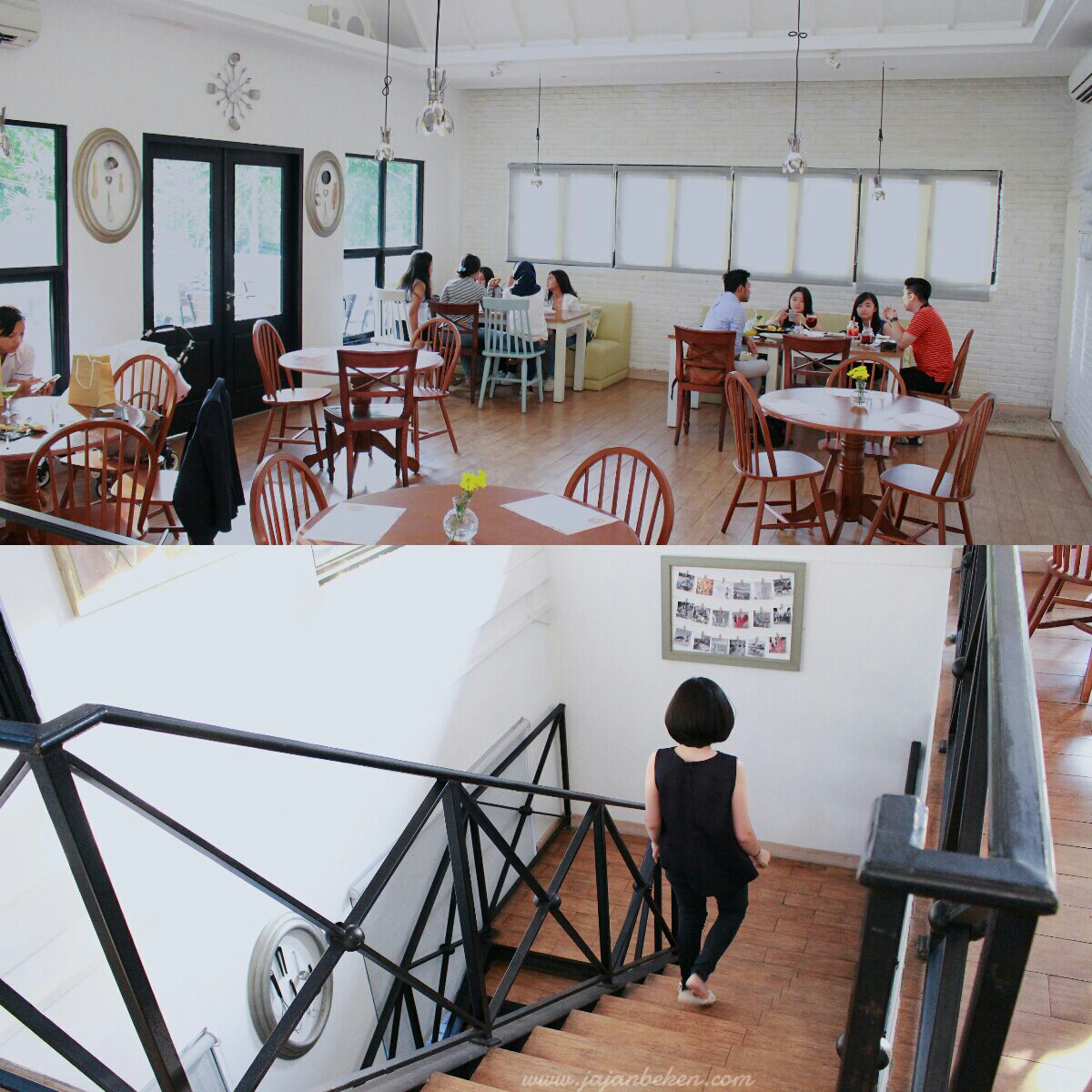 let's see what JajanBeken trying here !!!
Appetizer
Cheese Quesadilla (IDR 65K)
If you are a cheese lover, must try this one menu. Quesadilla at this restaurant so tasty because involves two tortillas filled with cheese and stacked on top of each other. Halves are a single tortilla filled with cheese and folded into a triangle shape.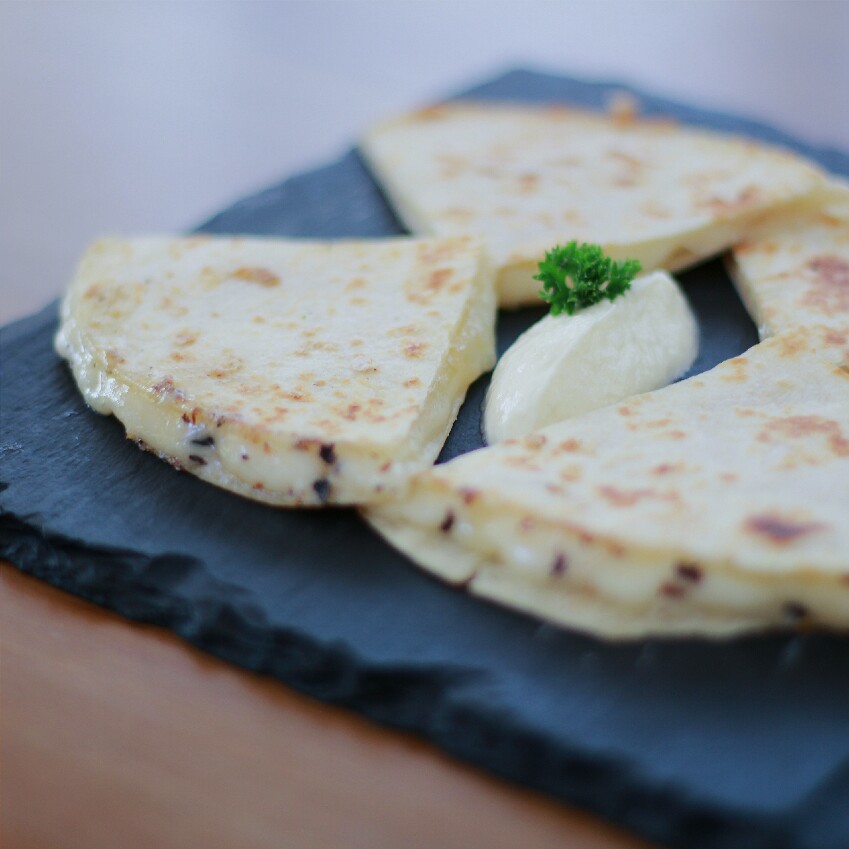 Main Course
Beef Bacon Wrapped Calamari with Squid Ink Mousse (IDR 85K)
With black squid ink presented on a plate and added mayonnaise sauce make the display very interesting. This menu is a bit involves waiters to eat beacuse to cut certain parts of the squid body should be with special expertise, the food taste is very crisp and savory you will have a new taste of unimaginable when trying this, and i love the combination between squid-ink-mayonnaise in my mouth.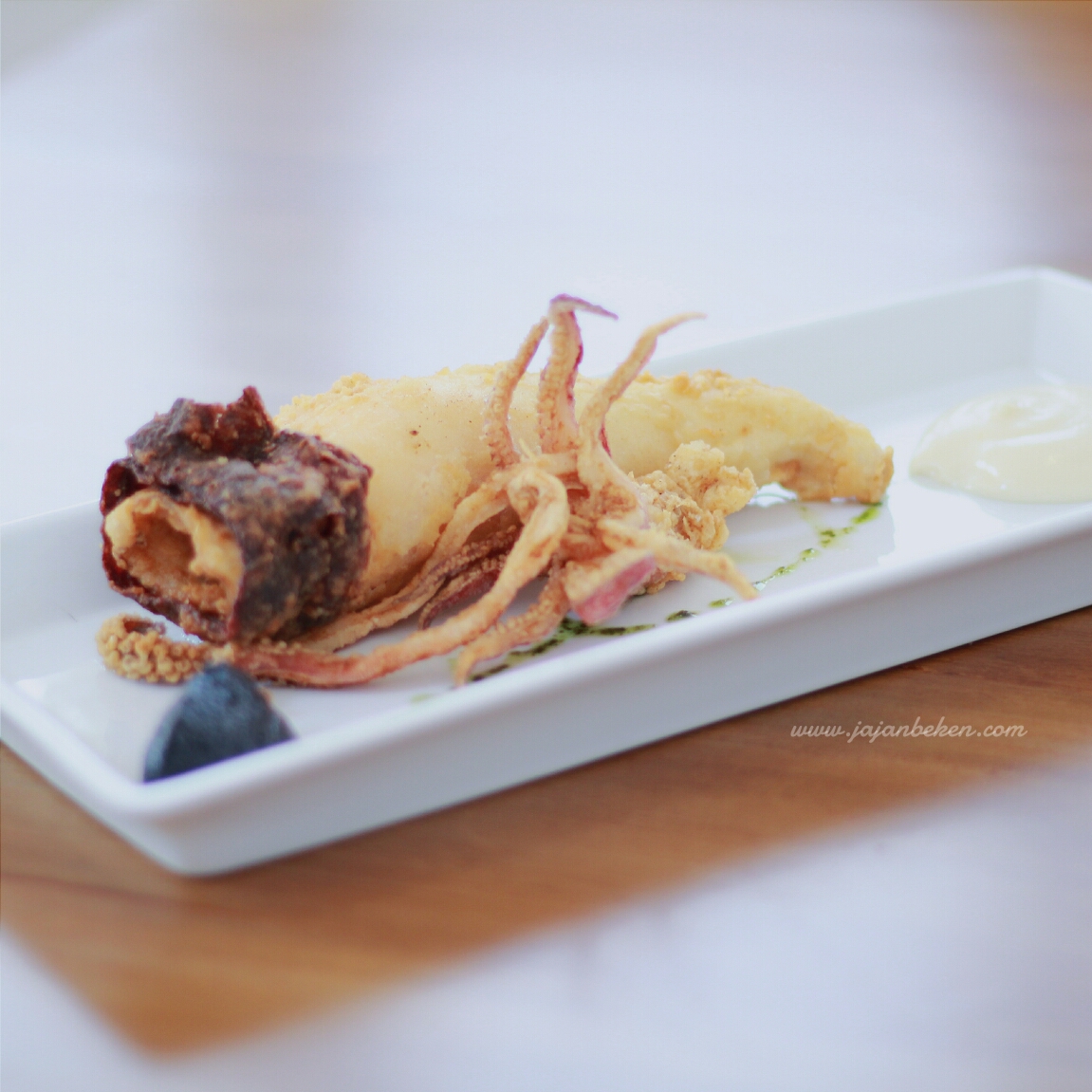 Grilled Octopus with Garlic & Chilli Oil (IDR 59K)
Taraaa!!! This is the latest menu at this restaurant. Earlier I do not like the octopus because it's feel like weird in my perception, the meat is hard to swallow etc. But then i was wrong, Gastromaquia answered all of my fears when eating this octopus, at first bite that I feel is tender, the texture of the meat was good, tasty and delicious. The smoky taste from the dish make it perfect.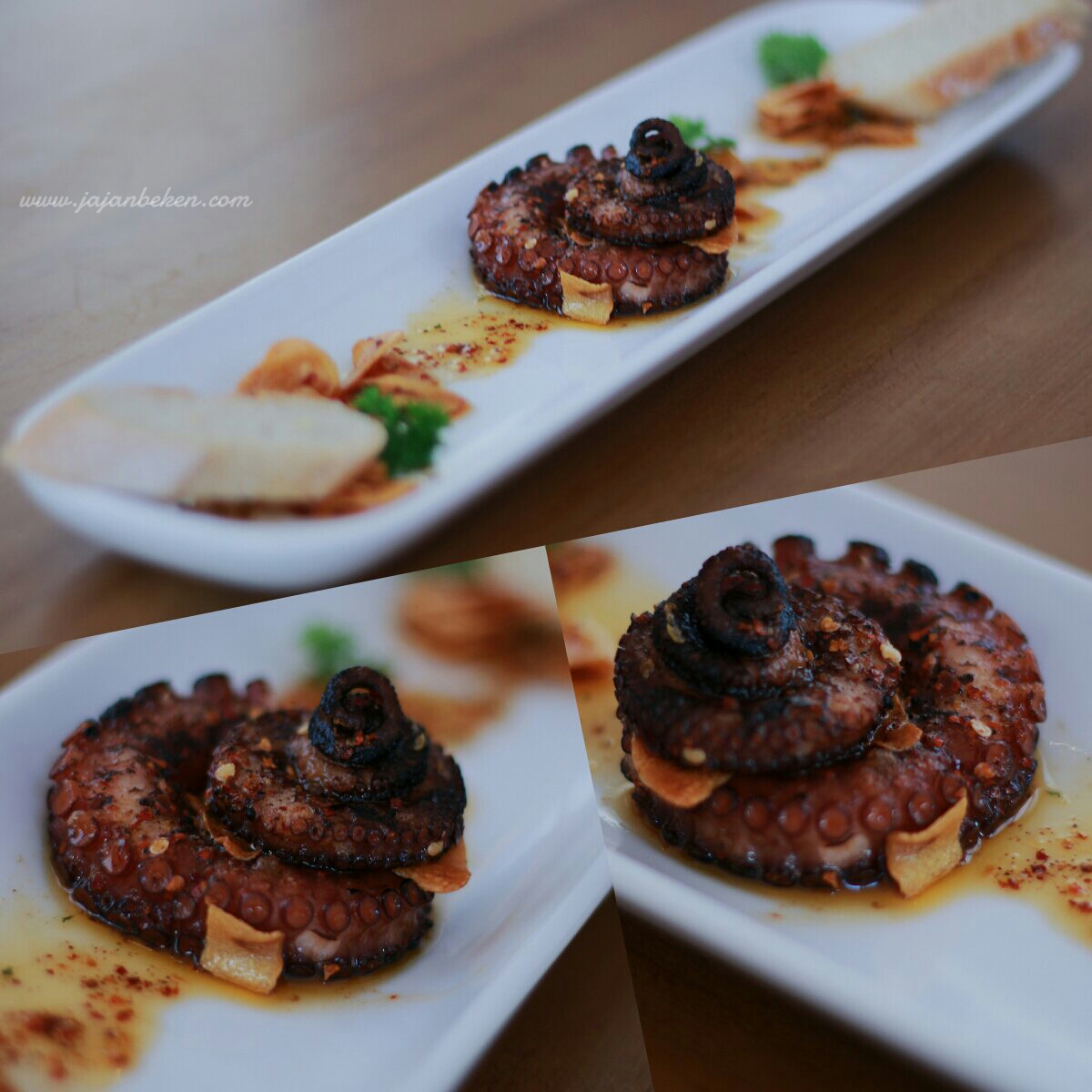 Stuffed Chicken with Bacon and Dates (IDR 95K)
When i cut it into a pieces i found sweet fruits were not origin from Spain, the dates came from a thousand miles away and hide in this delicious dish. I love the combination between sweetness dates and the chicken, such as a new experience for my taste buds.
Seafood Paella (IDR 268K)
Paella de arroz is a unique culinary Spain's most famous. This culinary shape similar to the yellow rice in Indonesia, but the taste and how to make it very different, paella de arroz has a unique flavor, they use saffron so that make the dish different from the yellow rice. The rice is very soft and served with some mixtures such as meat, squid etc to complement the culinary.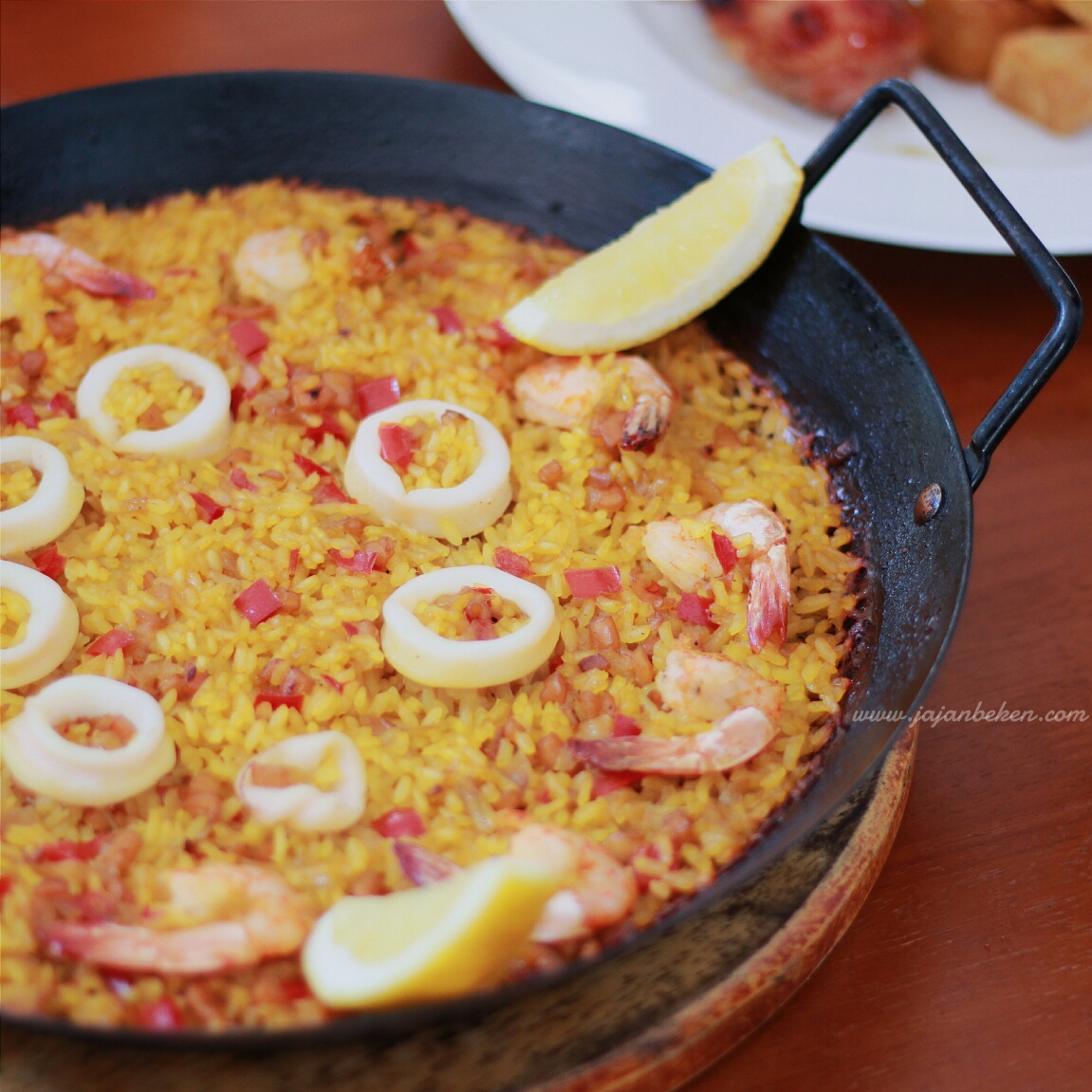 Garlic Noodle with Crab Meat (IDR 70K)
One of the favorite menu here because the noodles are presented very tender, Tastes very good consist with crab meat add flavor of this food menu. I love the texture and buttery taste in this dish. I highly recommend this menu for you to try 🙂
Drinks
Madame Rosella (IDR 42K)
It is a Rosella Tea that consits lychee and peach combined in a sweet syrup, you will love this beverage!
Happy Days (IDR 42K)
Passionfruit pulpy combined with other refreshing fruit like orange, kiwi and lychee so that will make you happy when drink it.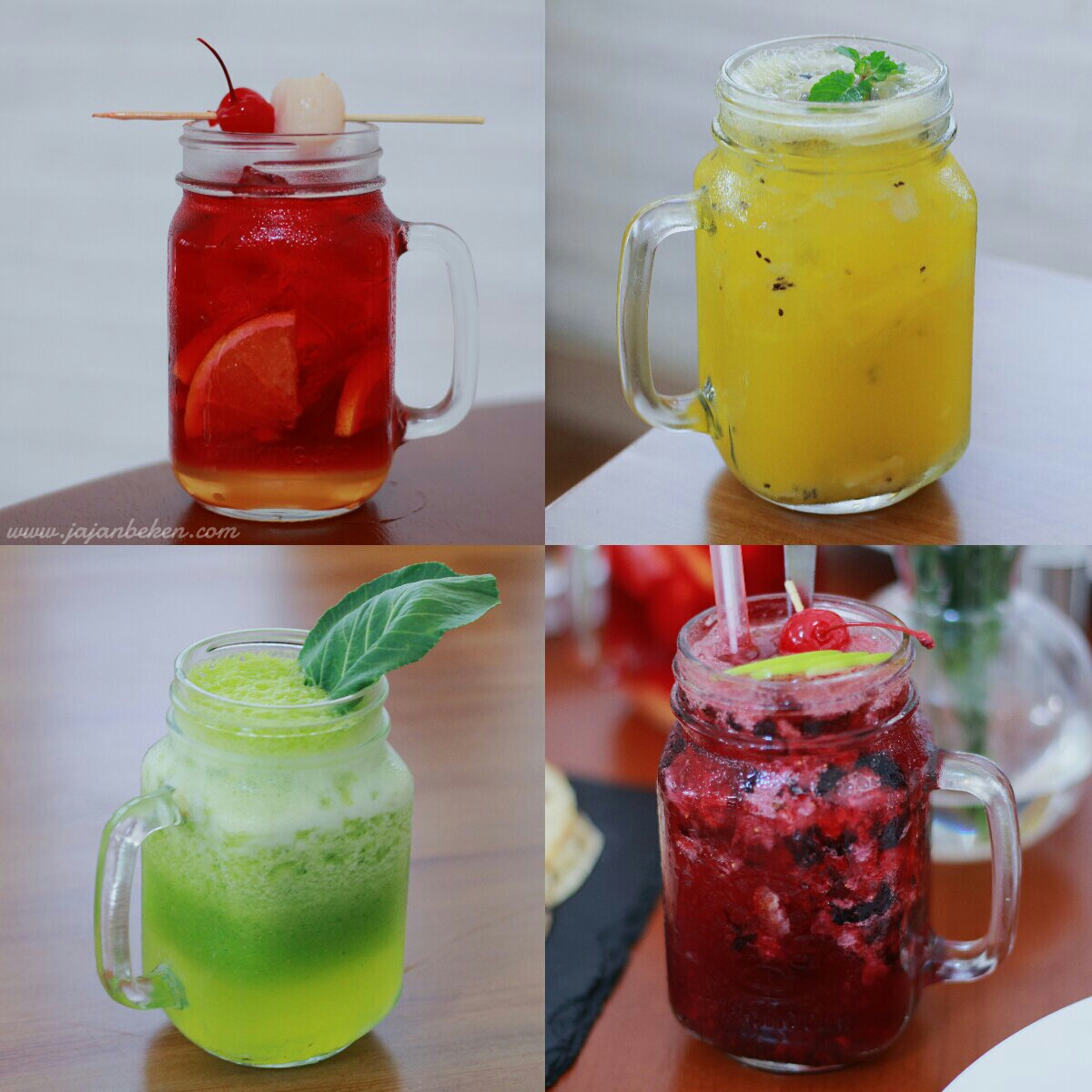 Summer Green (IDR 42K)
A healthy beverages that consists green kale juice mix with sour and sweet from pineapple, what a lovely combination.
Berry Me (IDR 42K)
I love this drinks, they can combine perfectly the strawberry crushed and lychee into a glass of happiness.
That is my story in Gastromaquia, overall i loce food and beverages here and i recommend this restaurant to you. Thank you for coming to my blog, I apologize if there are errors or writing words. Don't forget to suscribe my blog.. See you soon 🙂
RATING
Price : Average (starts from IDR 300/two pax)
FACILITIES
Toilet : Yes
Parking : Yes
Vallet : Yes
Delivery : Gofood
CONTACT
Address : Jl. Ciniru No.1 Kebayoran Baru, Jakarta Selatan
Phone : 021-29305091

INFORMATION
Open hour : 11.30 AM – 23.30 PM
Price : (Food 26.5-385K, Drinks 23-500K)
MAP