Hello guys, how are you? How is your activity today, is it really fun? I hope everything going well hehe, ohyaa this time I will bring you to something very sweet hmmm what is it? And more exciting this sweet news is coming from one of the stars of Union Group. After reading the little clue I gave, maybe some of you already understand what I mean. Yap exactly, the sweet news came from the famous restaurant with an all day breakfast and coffee it's called Benedict Restaurant.
You need to know, this restaurant is in two places guys. For the first branch its located at Grand Indonesia Mall and Pacific Place Mall as a new branch, which is not yet up to a year. And on this occasion I came to this restaurant located at Pacific Place Mall. Here Benedict Restaurant located on the 4th floor.
Oh ya, still continue to the sweet news before. So, this restaurant has just brought out its newest menu guys. Surely you are familiar with the chef is very popular that is Fernando Sindu which is he who has developed this restaurant with the best menu of his creation. And on his latest creations now, he collaborated with one of the chef namely Charins Chang. Want to know more how the cake is made from chef Charins Chang? Common refer this article to the end guys.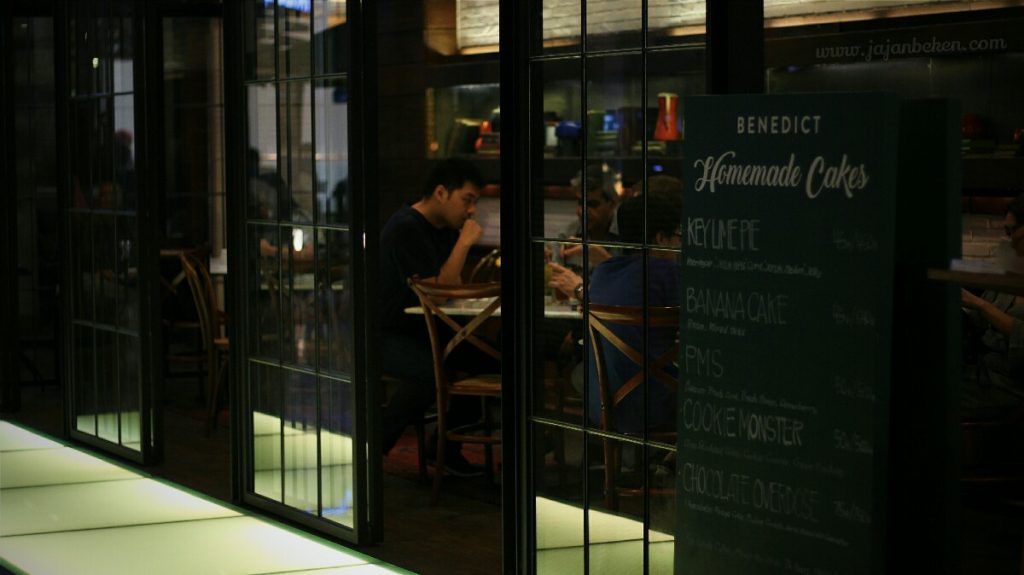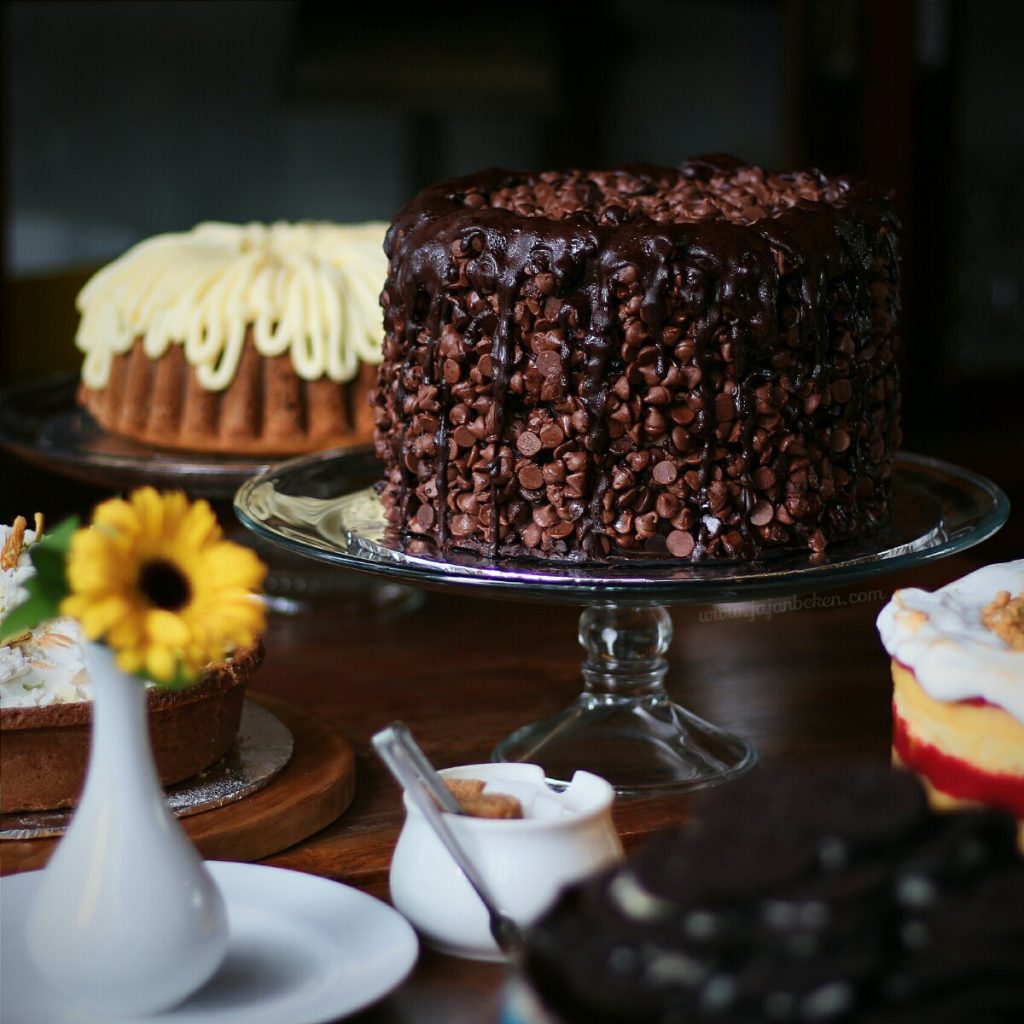 The Ambience At Benedict Restaurant Pacific Place
Before we talk more about the new menu I want to tell you a little about the ambience this restaurant. To find it on the 4th floor of this mall It's so easy, this restaurant is located quite close to the escalator as well as the lift. Benedict  Restaurant at this mall adjacent to the bookstore of Aksara which is you can see the book first before entering into this restaurant.
Here there are two seating options, indoor and outdoor. When you go directly to the indoor you will be greeted with Bar that looks luxurious. And this section of this place is very comfort because the lights are given dimly make this room impressed at home. Coupled with unique ornaments makes me very amazed at this.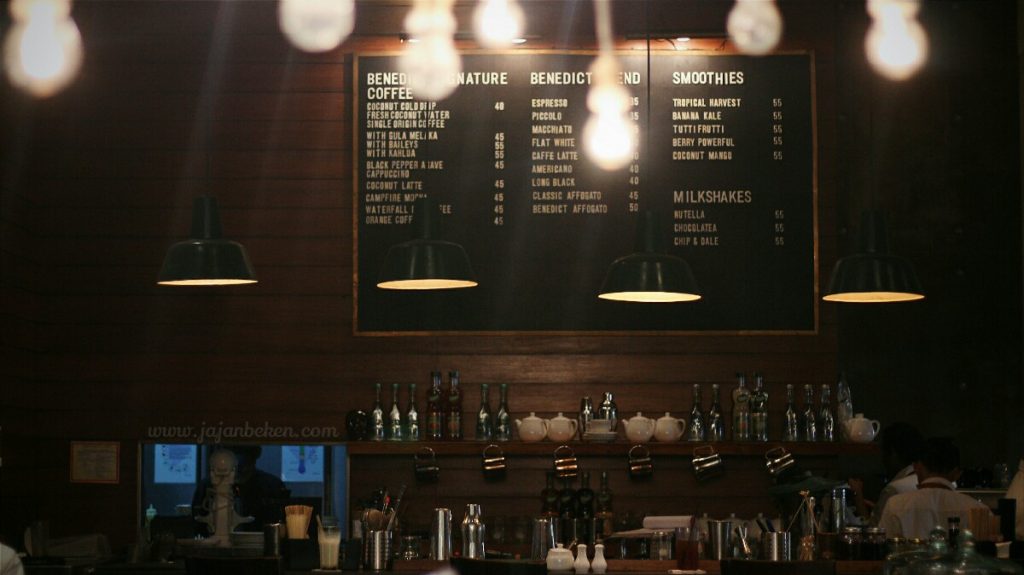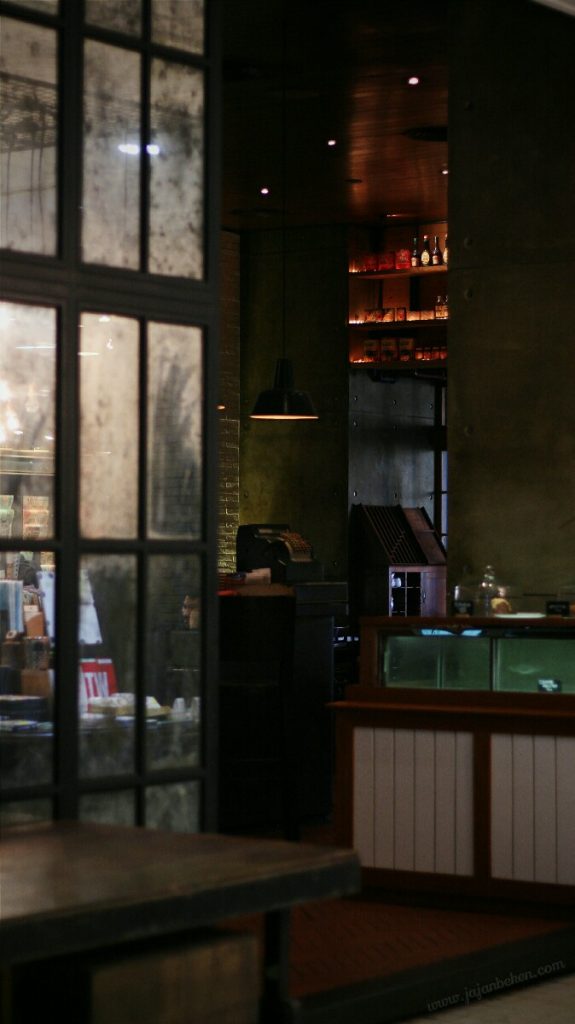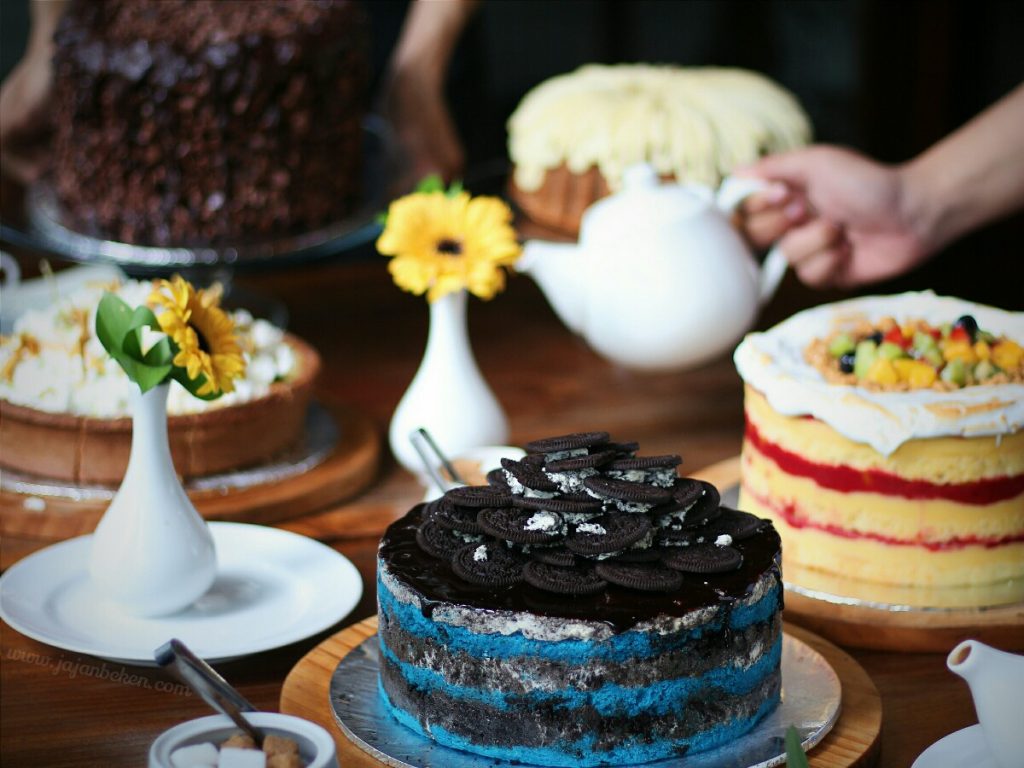 In addition to the main room this restaurant also provides a special room for smokers and you who want to feel the fresh air. Because this restaurant is located on a high floor make the view at this restaurant very beautiful leads to the building. Other than that the ornaments in this room is very classic with old school stuff.
I really like the ambience at this restaurant, as long as i'm here I was accompanied with popular music. The music is turned on not too loud, so it will not interrupt your chatting time with your friends. And I think it will be more perfect when enjoying the dishes here while being here.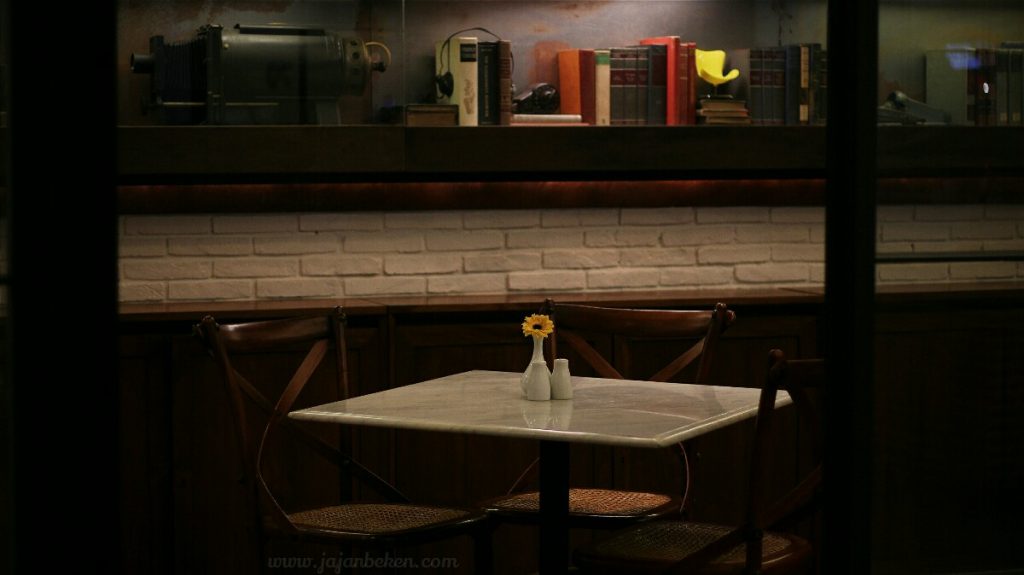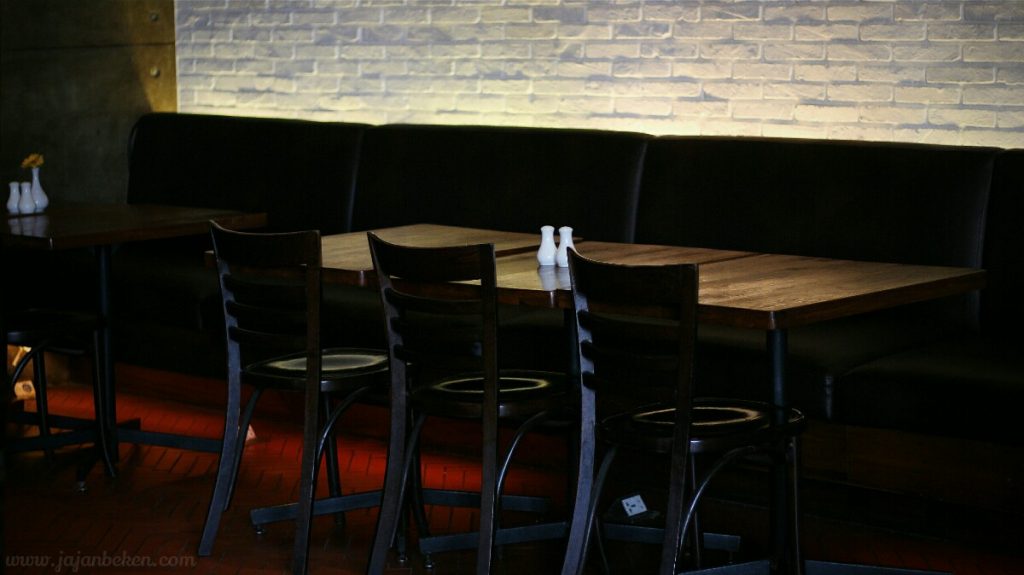 After we talk about the ambience of this restaurant, Let's take a look at the new menu presented by this restaurant created by chef Charins Chang. Check it out guys!
PMS (IDR 50K)
Previously, I will tell you the extension of the name of this menu. PMS is passion fruit, mango, and strawberry. If we see from the basic ingredients of fruit for this cake, will definitely imagine a very fresh taste isn't? Yap you're exact the taste of this cake really fresh with the tender of the texture of this cake.
With fruity layer jam inside the fluffy cake and lot of fruit on the top. This cake is perfect for making your day more fun.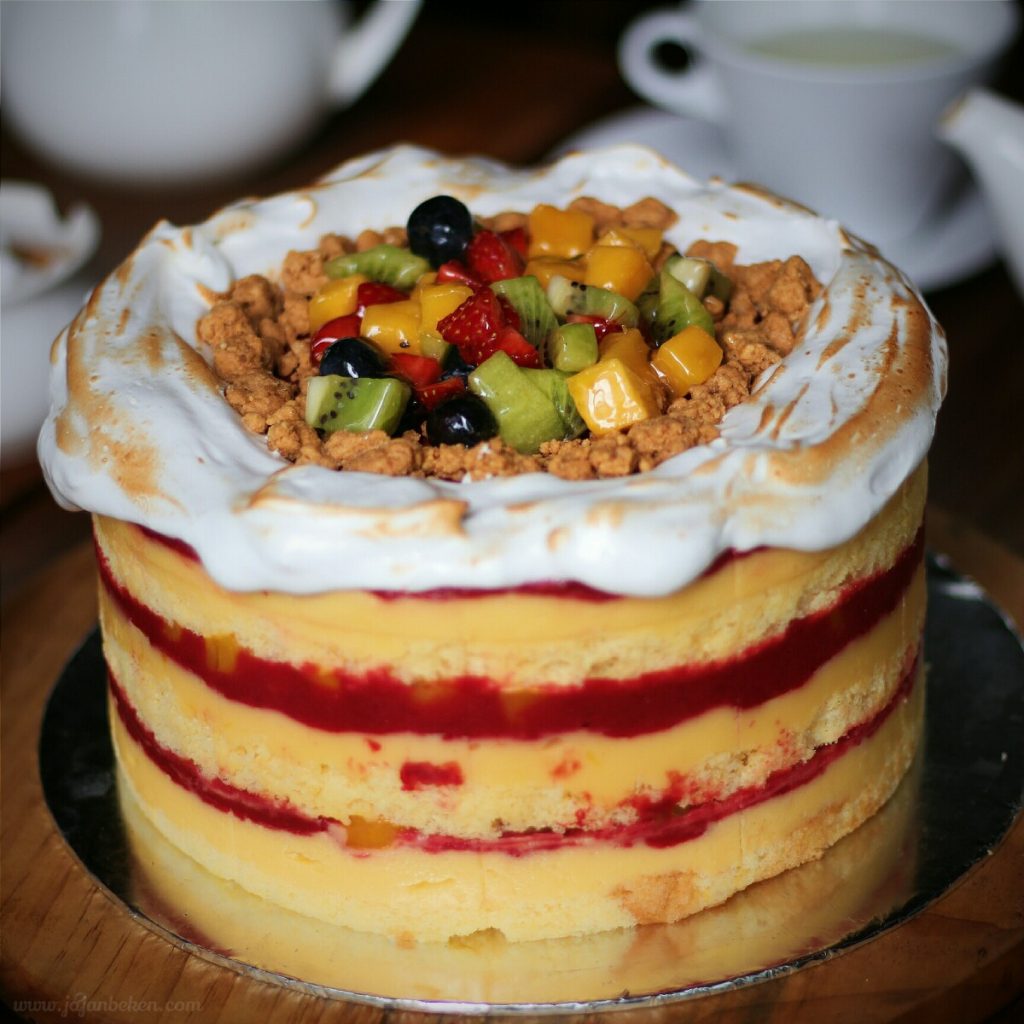 CHOCOLATE OVERDOSE (IDR 75K)
Almost some of us love chocolate isn't? Its sweetness makes everyone crazy about chocolate including me. This restaurant also serves very good chocolate with excellent quality. Chocolate menu created by chef Charins Chang was very delicious because the balance between sweet and bitter is perfect.
And this cake made from dark chocolate ganache, chocolate fudge cake and choco chips. Other than that the presentation of this cake menu is very appetite and huge. This cake looks very good with choco chip covered and when you see it in front of you, surely you will not be patient to eat it.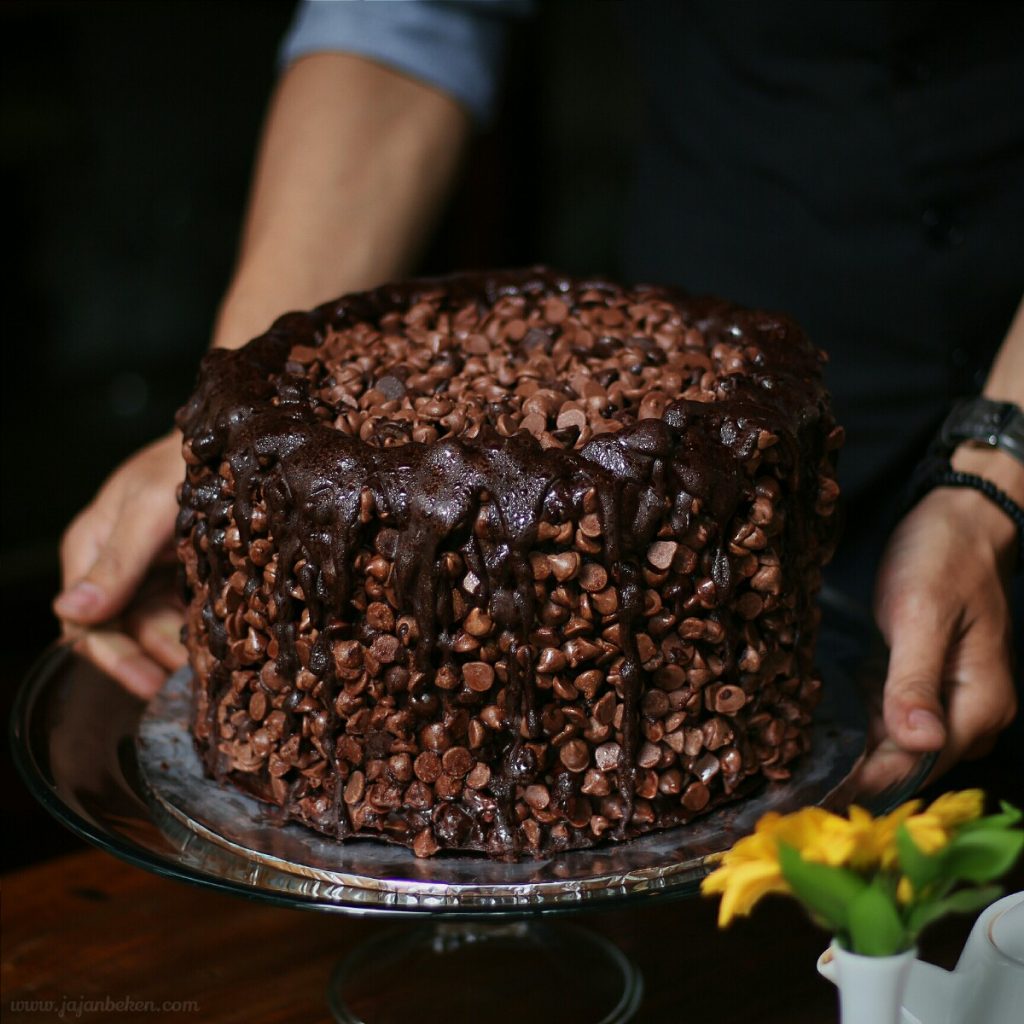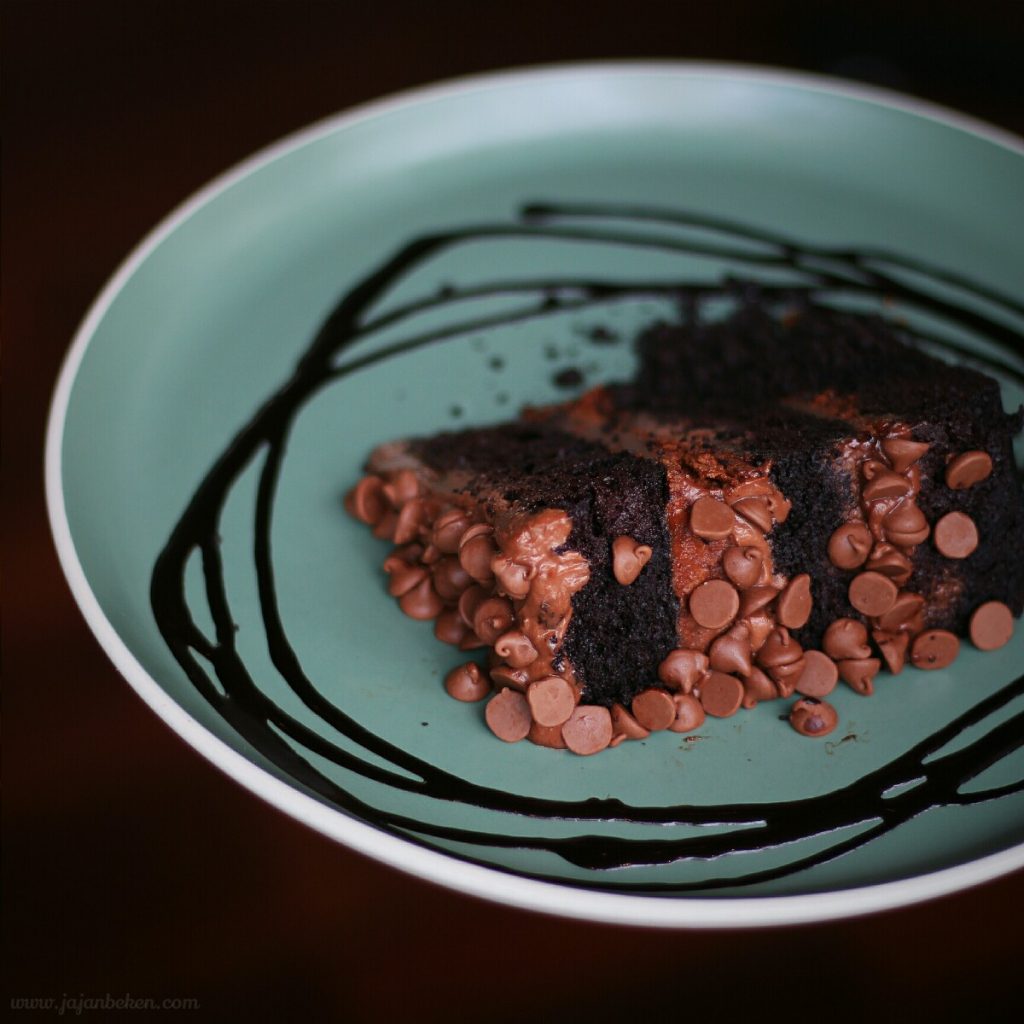 BANANA CAKE (45K)
This cake is one of my favorites here, its made from banana. I am not a fans of banana but this one was truly addictive. The most interesting on this menu by chef Charins Chang make it different than usual. On the cake there are raisins and nuts which is giving a new sensation when it bites. And the cheesecake frosting served on this menu also completes the pleasure when eating it. You must to try this menu when visit to Benedict Restaurant.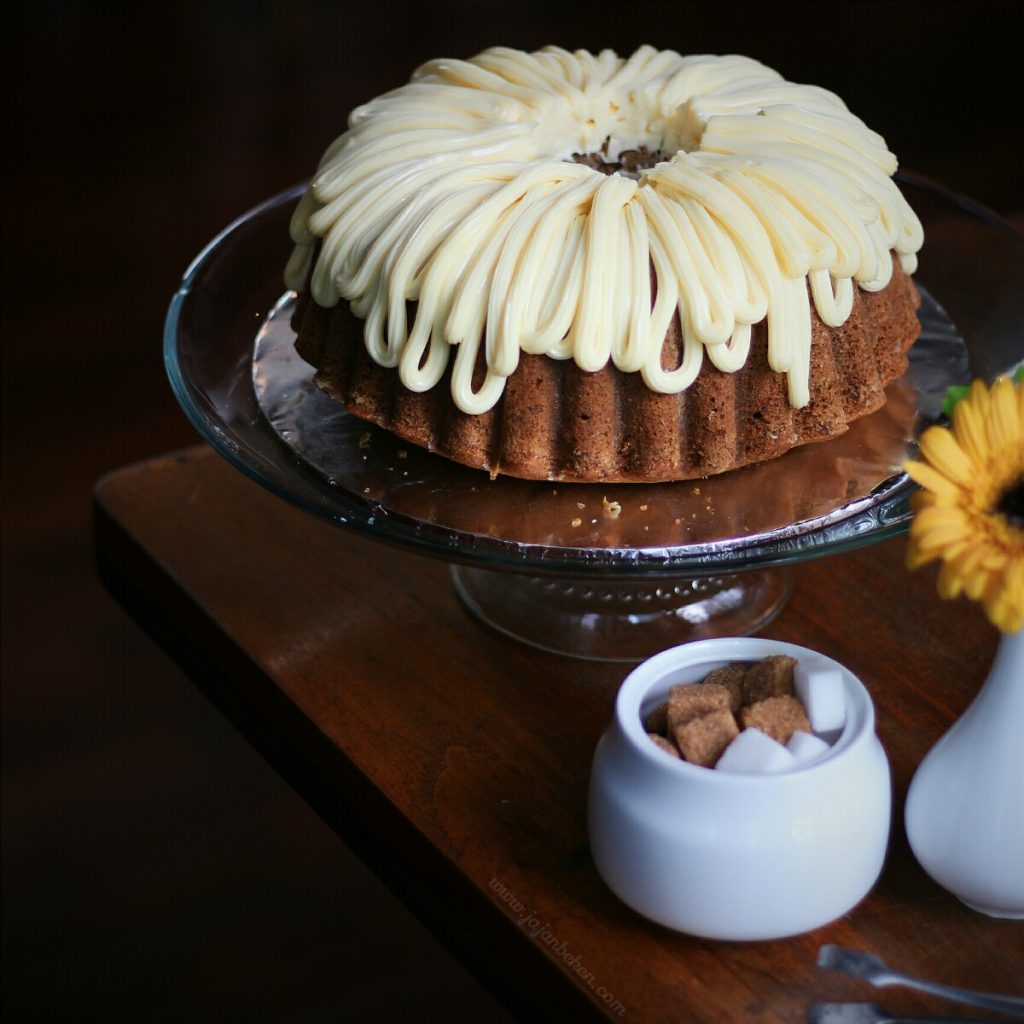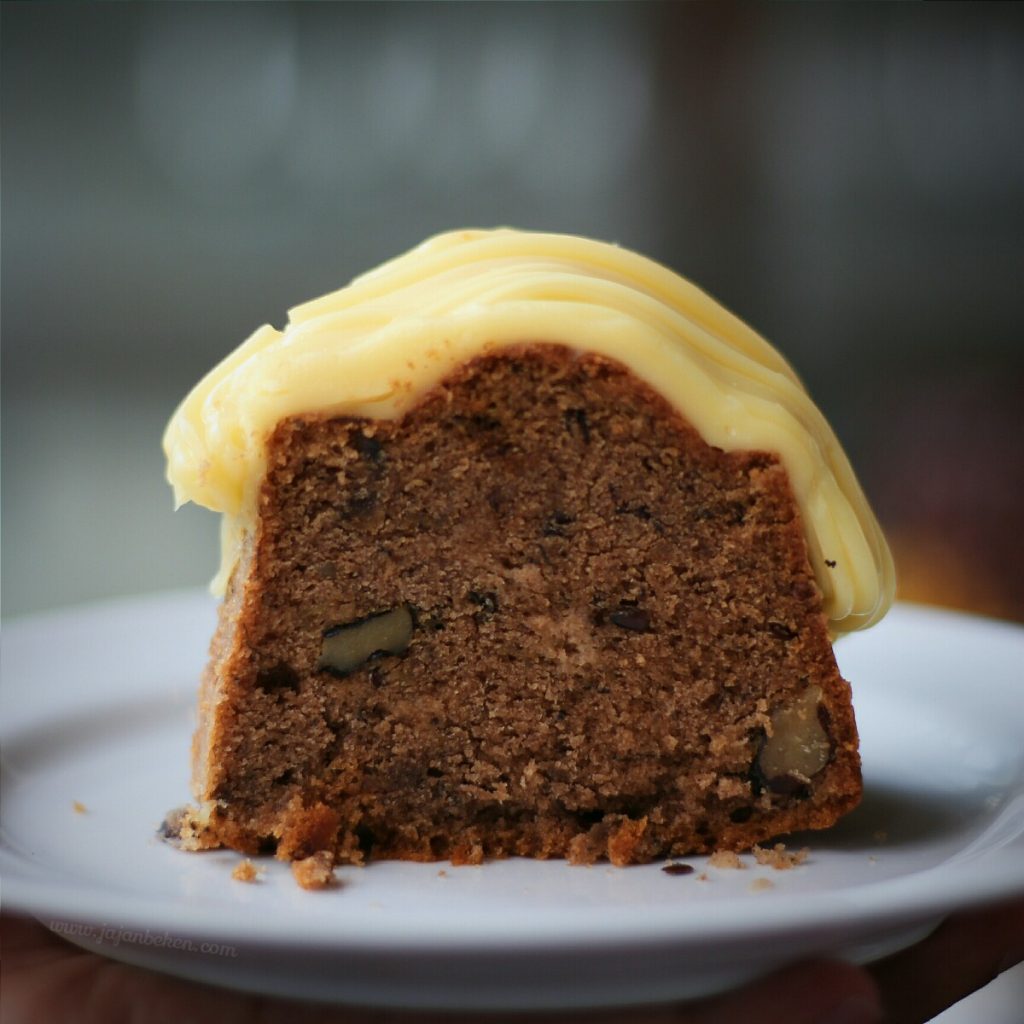 KEY LIME PIE (IDR 45K)
This is one of my favorite cakes here. When trying some cakes here this cake is the most different from other. Because it served with curd lime and jeruk medan jelly. And this is my first experience trying to taste a cake like this.
Chef Charins Chang went to the traditional market just want to find the special ingredient for this, which is jeruk medan LOL. The sweet and sour combination on this cake is perfect and so refreshing. You must try this guys!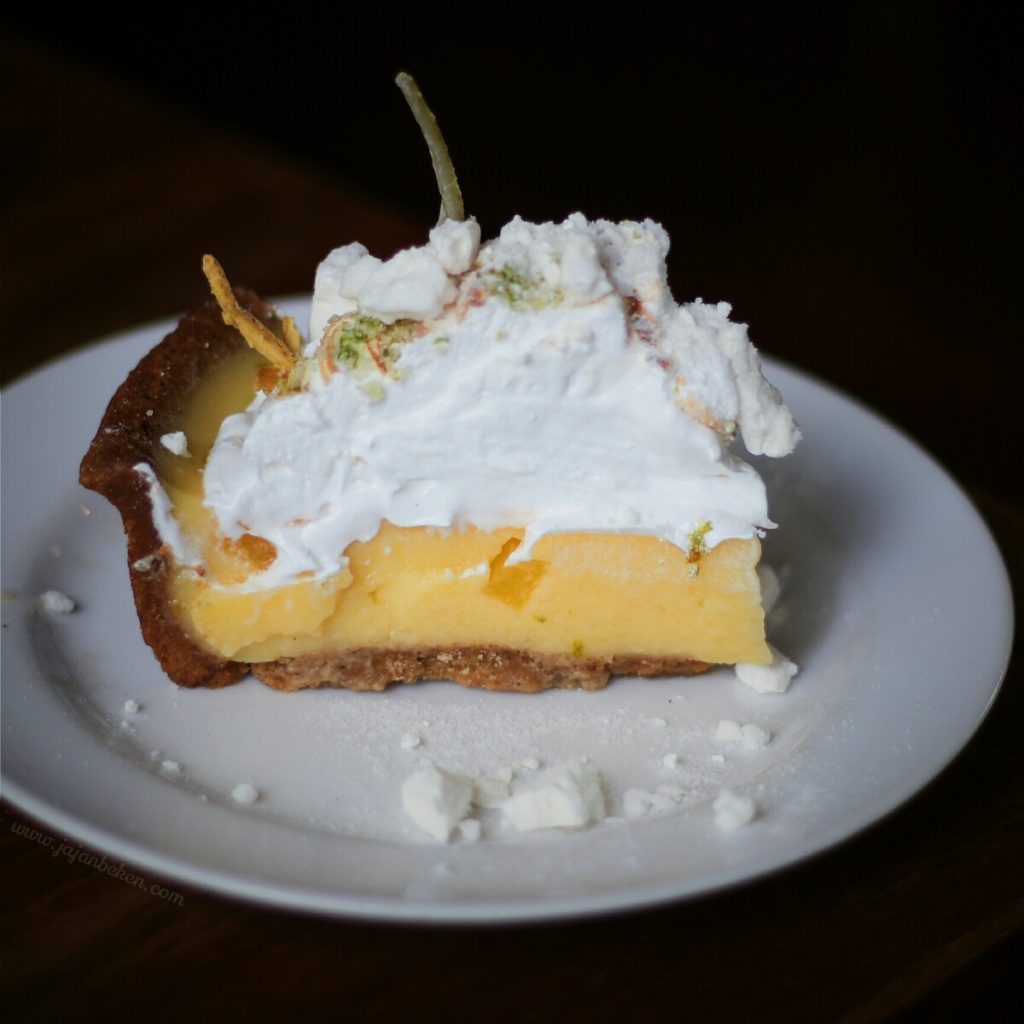 COOKIE MONSTER (IDR 50K)
And this is a cake that I think is a signature menu at this restaurant. Why I say like that? Because I see a lot of this menu in the post by my friends on they instagram account, and reposted by many popular instagram account like @jktfoodbang, @nibbleapp and @qraved because its really looks tempting. And this picture taking by my friend the super talented chef and foodie @supersillychef.
And I agree because in addition to a very interesting presentation of this menu the taste of this cake really delicious guys. This cake is served with cream frosting, oreo cake with cookie crumble,  and oreo studded cake. I bet you want to try this cake isn't?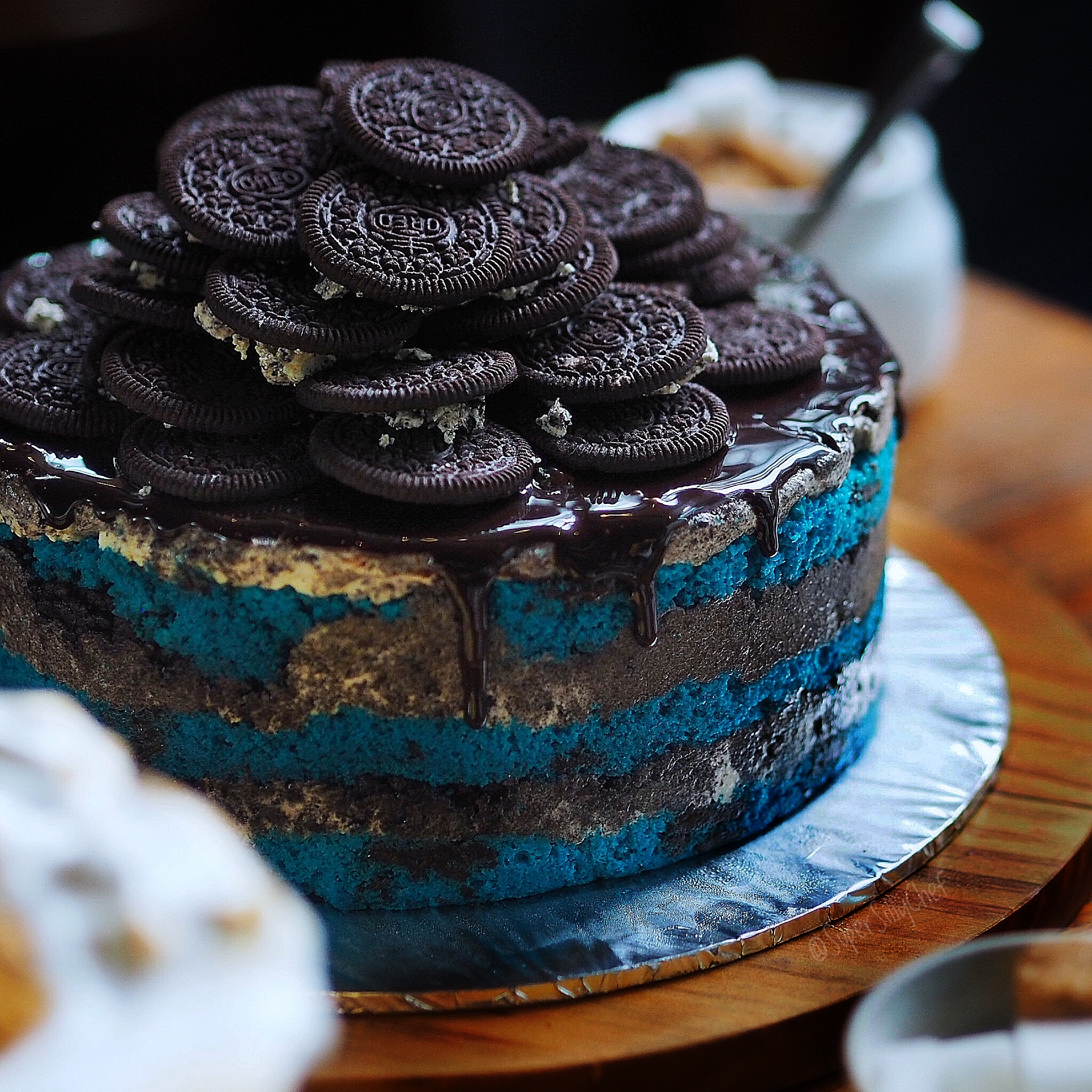 For the price menu on each picture is the price of a slice. Because this cake is served as a dessert menu at this restaurant. Oh ya guys, besides the menu above there is also another interesting menu as below.
Zombie Plant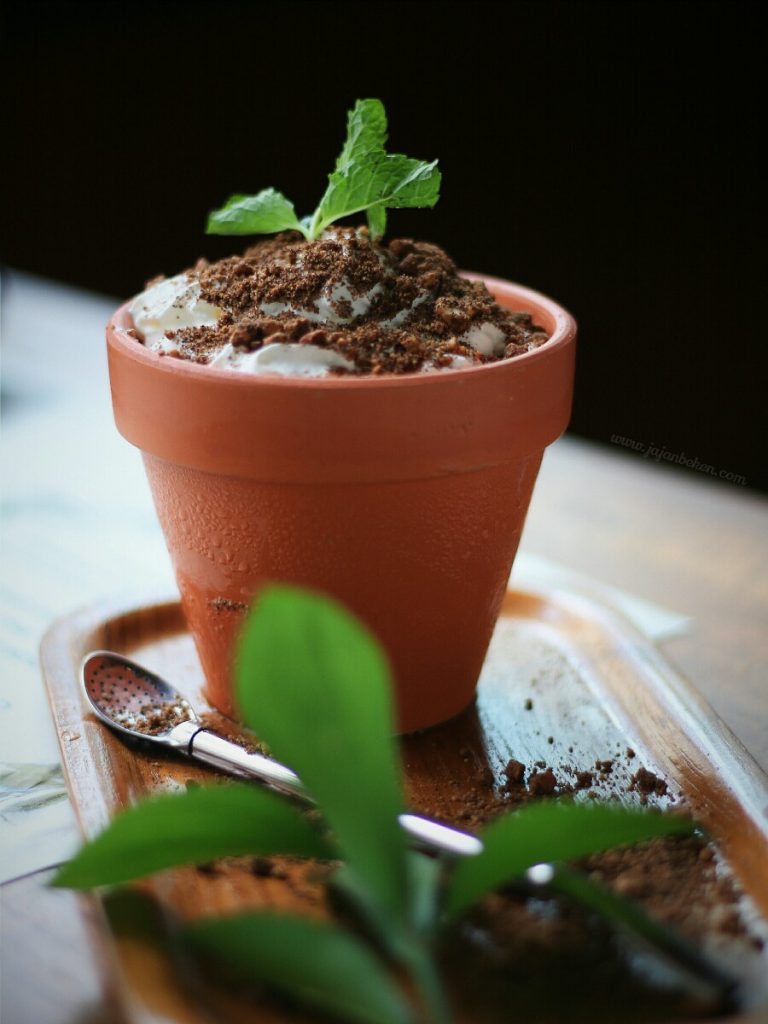 I think all the cake in this restaurant is very delicious, they provide all cake menu with different tastes than usual. Besides good cake Benedict Restaurant providing a great place and service. Other than at Pacific Place this restaurant also located at Grand Indonesia Mall which I have said before. So, let's come and enjoy the dish of this restaurant.
Cover picture credits to @supersillychef
Thank you for coming in this article, don't forget to subscribe our blog and see the others awesome articles. I apologize if there any errors in my writing, and see you to the next adventure with Jajan Beken
RATING
Ambience : Excellent
Taste : Excellent
Service : Excellent
FACILITIES
Wifi : Yes
Plug : Yes
Dine in : Yes
Outdoor : Semi outdoor
CONTACT
Address :  Pacific Place Lantai 4, Jl. Jend. Sudirman Kav. 52 – 53, Senayan, Kebayoran Baru, Jakarta Selatan, Daerah Khusus Ibukota Jakarta 12190
Phone Number  (021) 57973742
Instagram Benedict Restaurant @benedictjakarta
Zomato Benedict Restaurant 
INFORMATION
Open hour : 10AM – 22PMPrice : Average 430K for two people (approx.)
Cash accepted
MAP