This is my second visit to Thai Xtreme Restaurant. At that time I was visit to Thai Xtreme Citos (Cilandak Town Square) a sister restaurant from Thai Xtreme Mall Taman Anggrek. I was excited and feel blessed that I will meet again with my colleagues, her name is Ms. Putri. Yes she is a key person for marketing strategic of Thai Xtreme and Ya Hua Bak Kut Teh. And in this opportunity I will try to introduce to you several menu from this restaurant in "10 Authentic Thai Cuisine From Thai Xtreme Restaurant".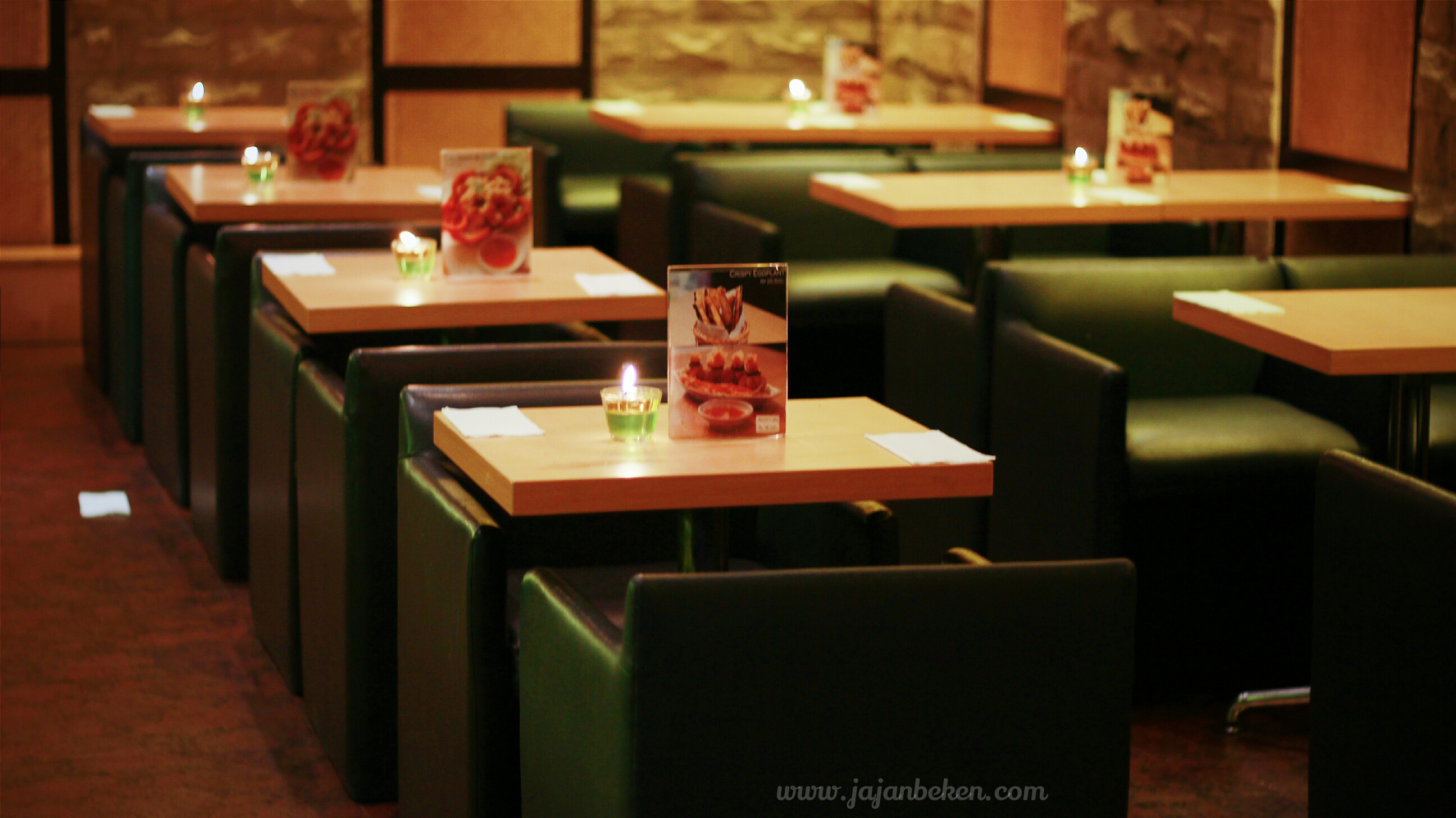 In my first visit at Thai Xtreme Taman Anggrek, I was tried some menu including Clear Tom Yum Soup and I still remember the fantastic taste. And now I will meet this signature menu again, well let's we see in the whole story.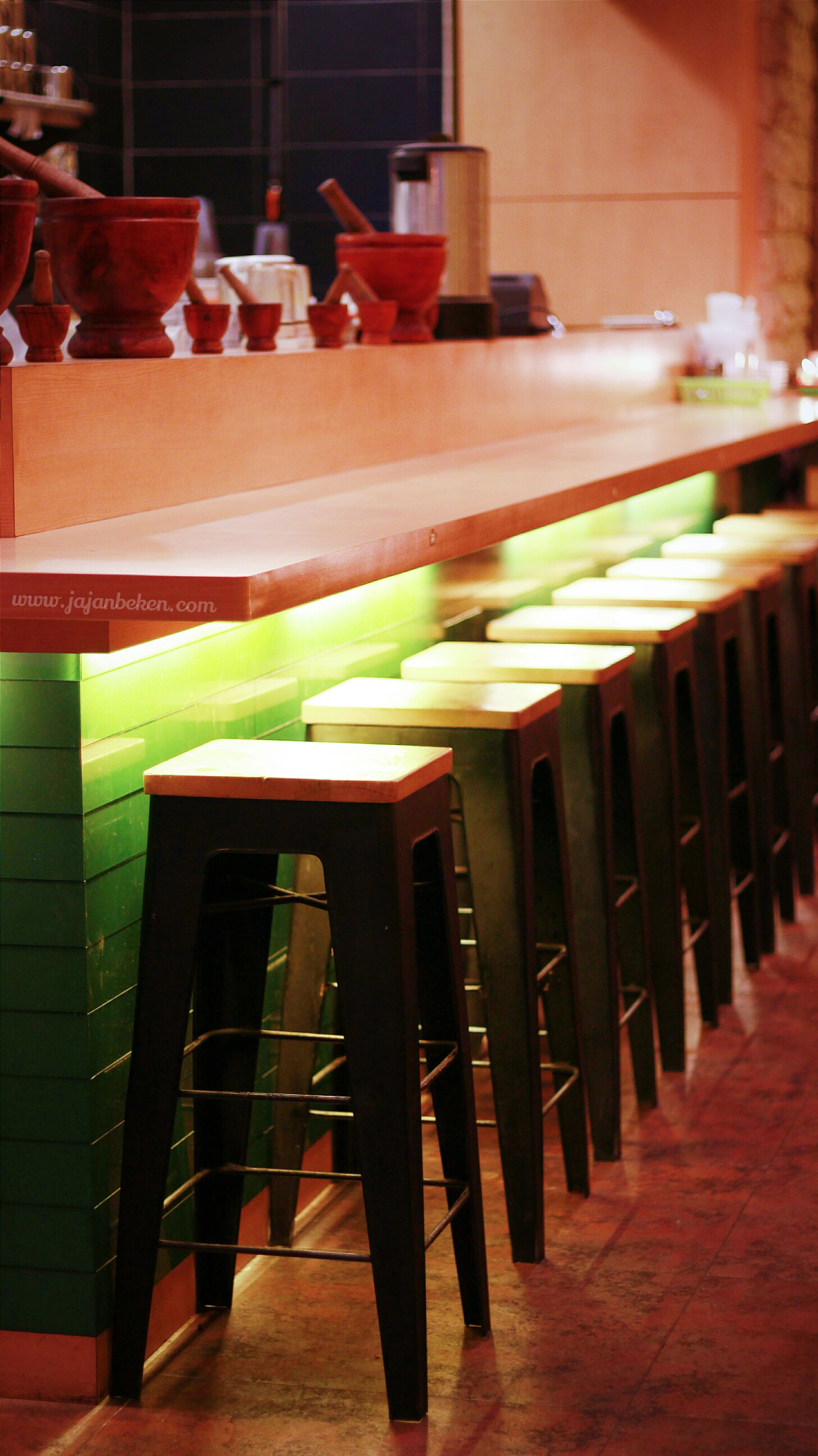 Thai Xtreme Citos (Cilandak Town Square)
It was not too difficult to find this restaurant, you just enter the mall from the main lobby. Walk by right side and reach the escalator to get into the second floor, then you will find Thai Xtreme after bend to the right and Thai Xtreme located not far from the escalator.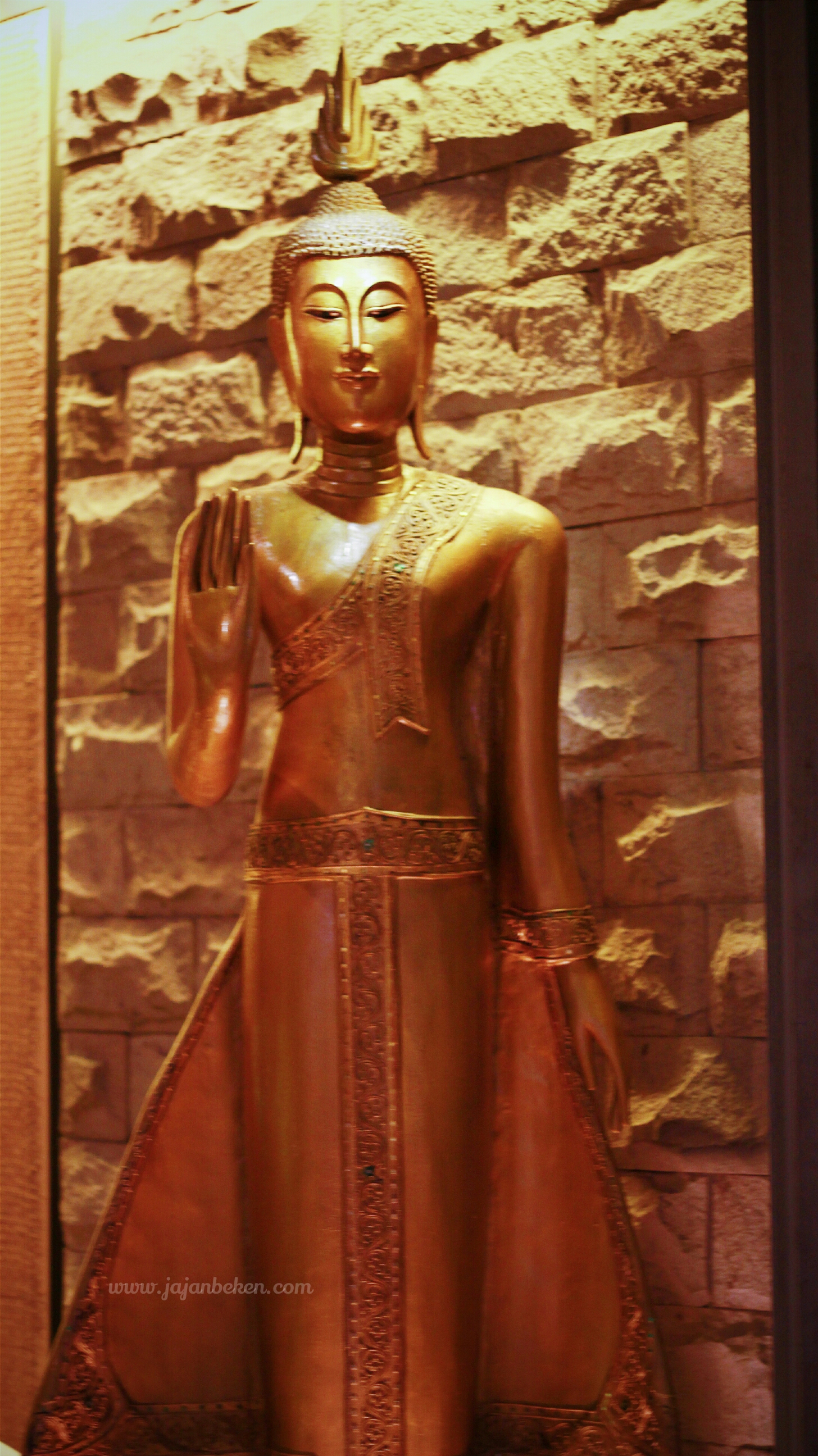 When I enter to Thai Xtreme Citos I saw this place feel so warm due to the warm lighting to the ambiance. I feel warm too because their staff was very friendly and humble and I love their works, so quick and neat.
The Restaurant Design
As in the beginning I told you that Thai Xtreme has a warm ambiance, as like as the design their have a stone wall and a classic sofa. In my opinion this restaurant is suitable for a family to gather or for a couple due to this warm ambiance.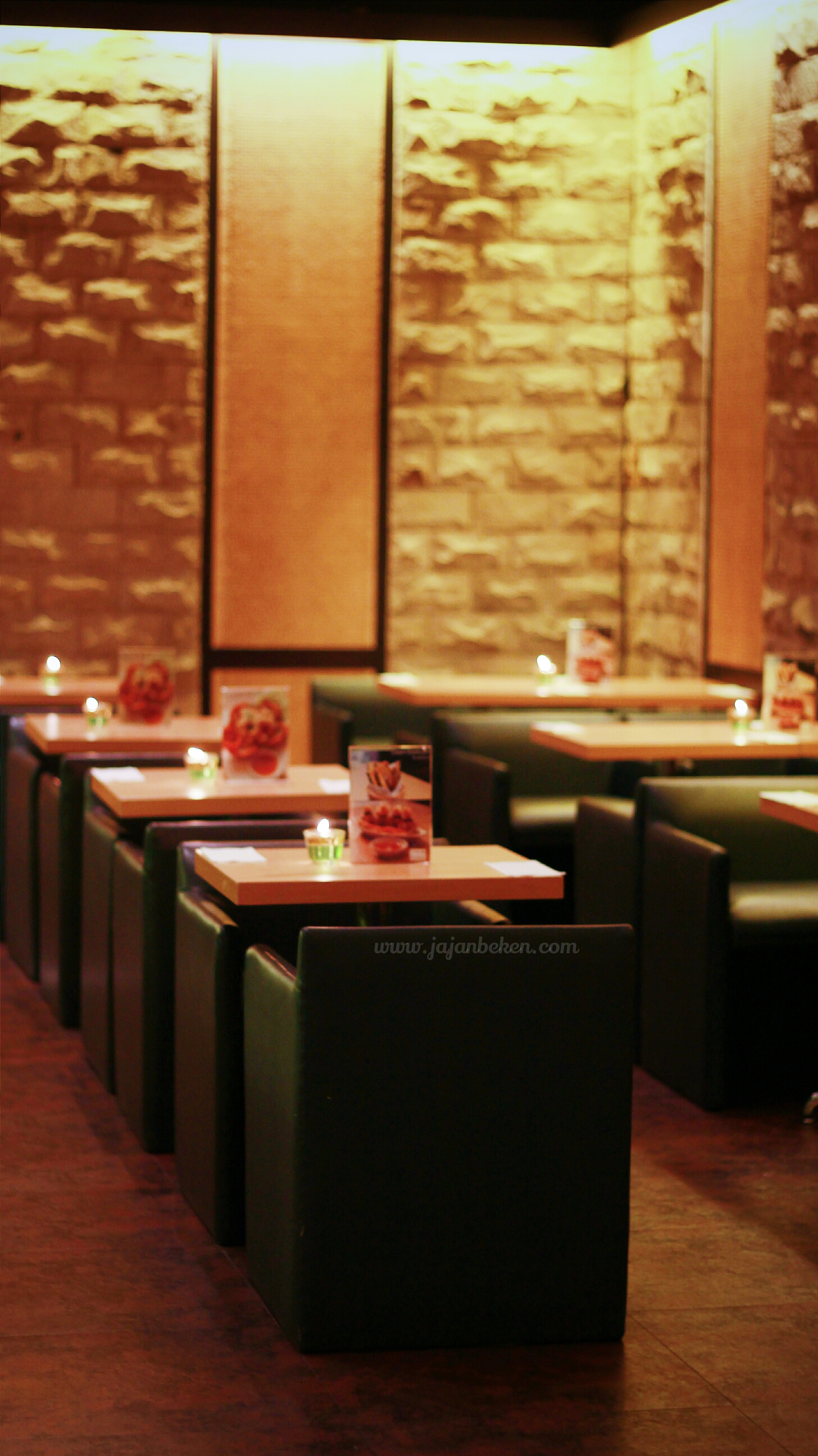 When the days turn into night, they arrange the sofa in the outdoor area near to public space, make it separate with the outlet. This is just an option for you who want to get closer to the public area because you can see the entire of the mall from your seat.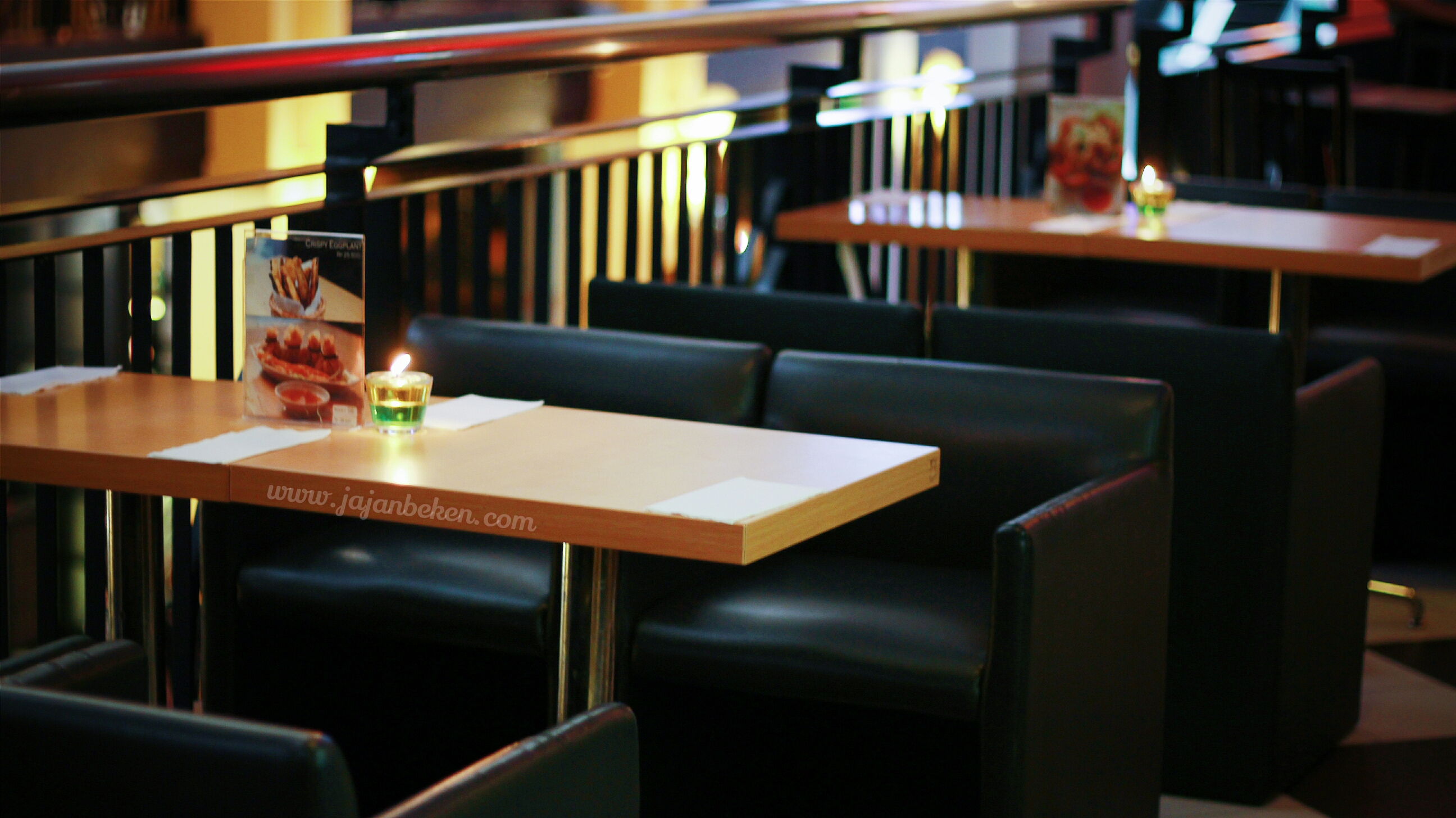 Thai Xtreme Menu
Talking about Thai cuisine, we already know that Thailand and Indonesia has a similar ingredients and taste in both country. This make us more familiar for each other and mostly I like Thai Cuisine because they has a specific character in their dishes such as sweet and sour taste. And in this article I will introduce to you guys "10 Authentic Thai Cuisine from Thai Xtreme Restaurant" hmmm sounds interesting right! Let's see what I tried at Thai Xtreme, just scroll down guys!
1. Mango Salad
This salad is very common in Thai and Vietnam restaurant and I love this menu because I am a fruit salad big fans. This menu consists of semi ripe mango, onion and topped with roasted peanut. The mango was fresh and crunchy with dominant of sour taste. But overall the salad not too spicy instead a bit of chili inside, for those who love sweet-sour taste you must try this one.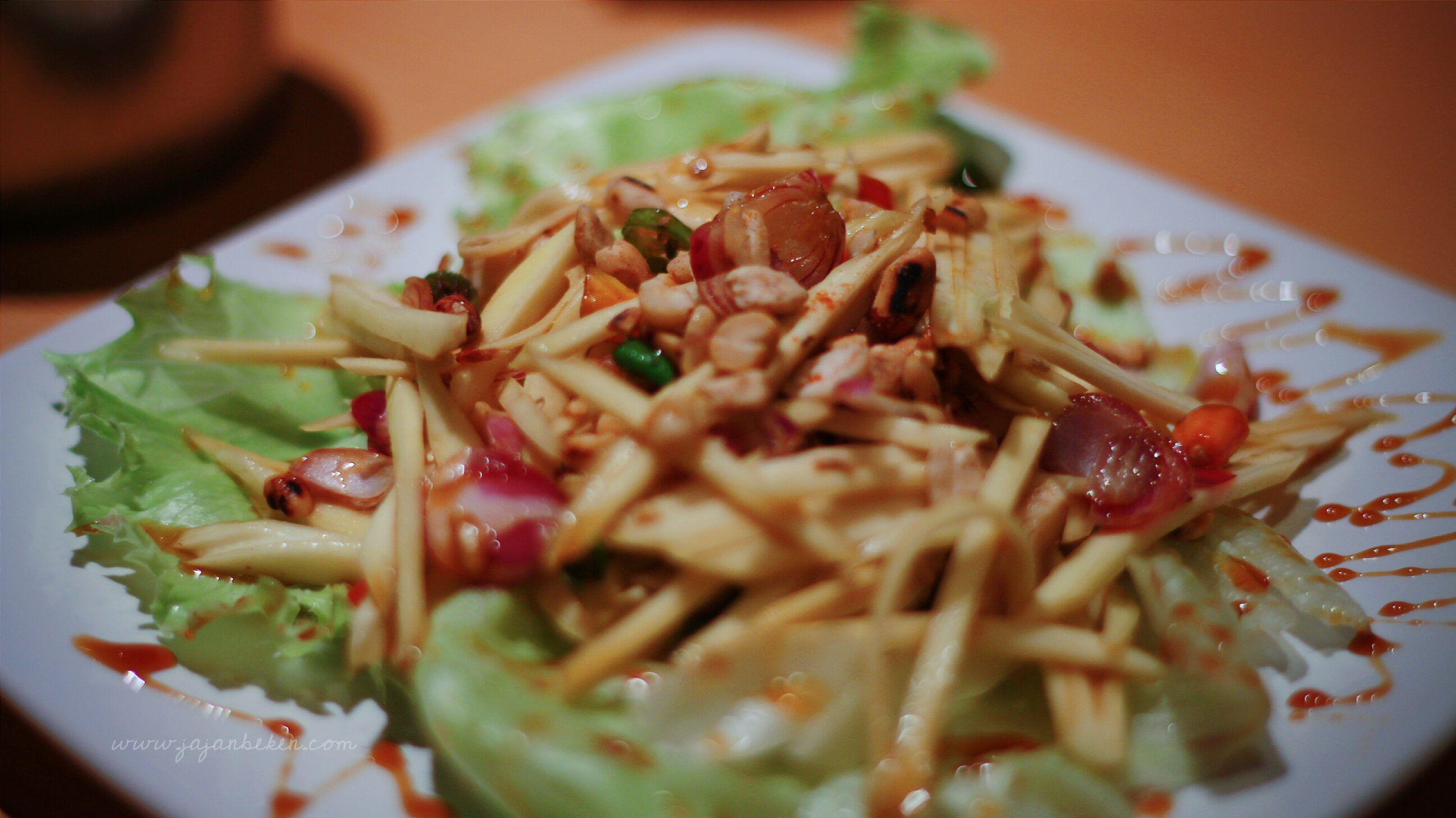 2. Tom Yum Seafood Stick Noodle
You might be already know Tom Yum right, and commonly the color is red with oily on the soup. But not for the Tom Yum in Thai Xtreme! The soup is clear and there is not chili and oily on the dish. But when I tasted it I was surprised that the taste is like Tom Yum that we had known, tangy, sour-spicy and you might be not believe that this is a Tom Yum.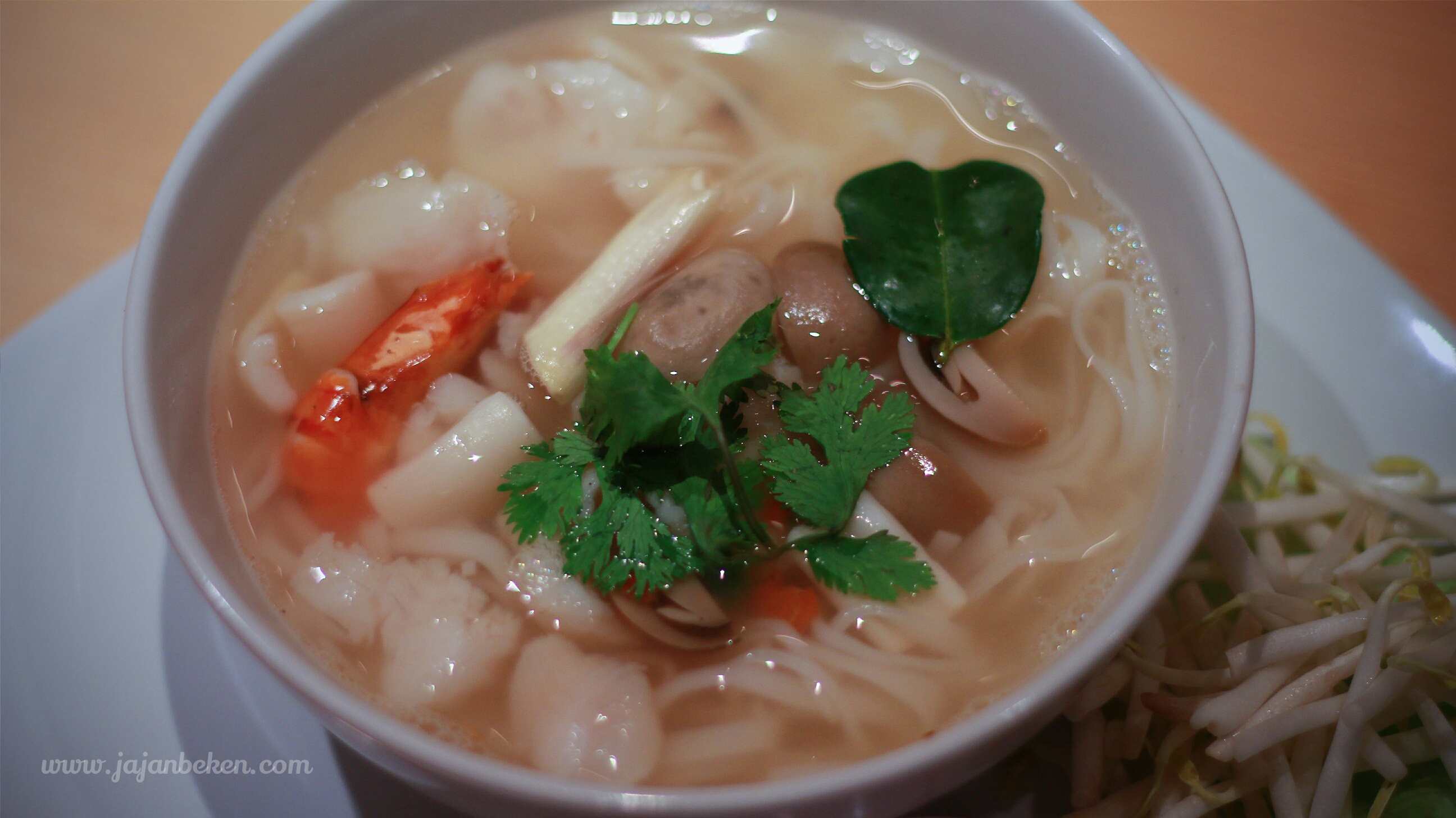 This menu consists of seafood, mushroom and noodles. The portion is quite big so you can share up to 3 person.
3. Pandan Leaf
This is authentic menu from Thailand a chicken covered with pandan leaf. This is my first time eat chicken pandan and I love the taste. But I thought it must be more delish if the chicken meat texture is more tender but anyway I love the Thai sauce it was very nice when paired with this menu.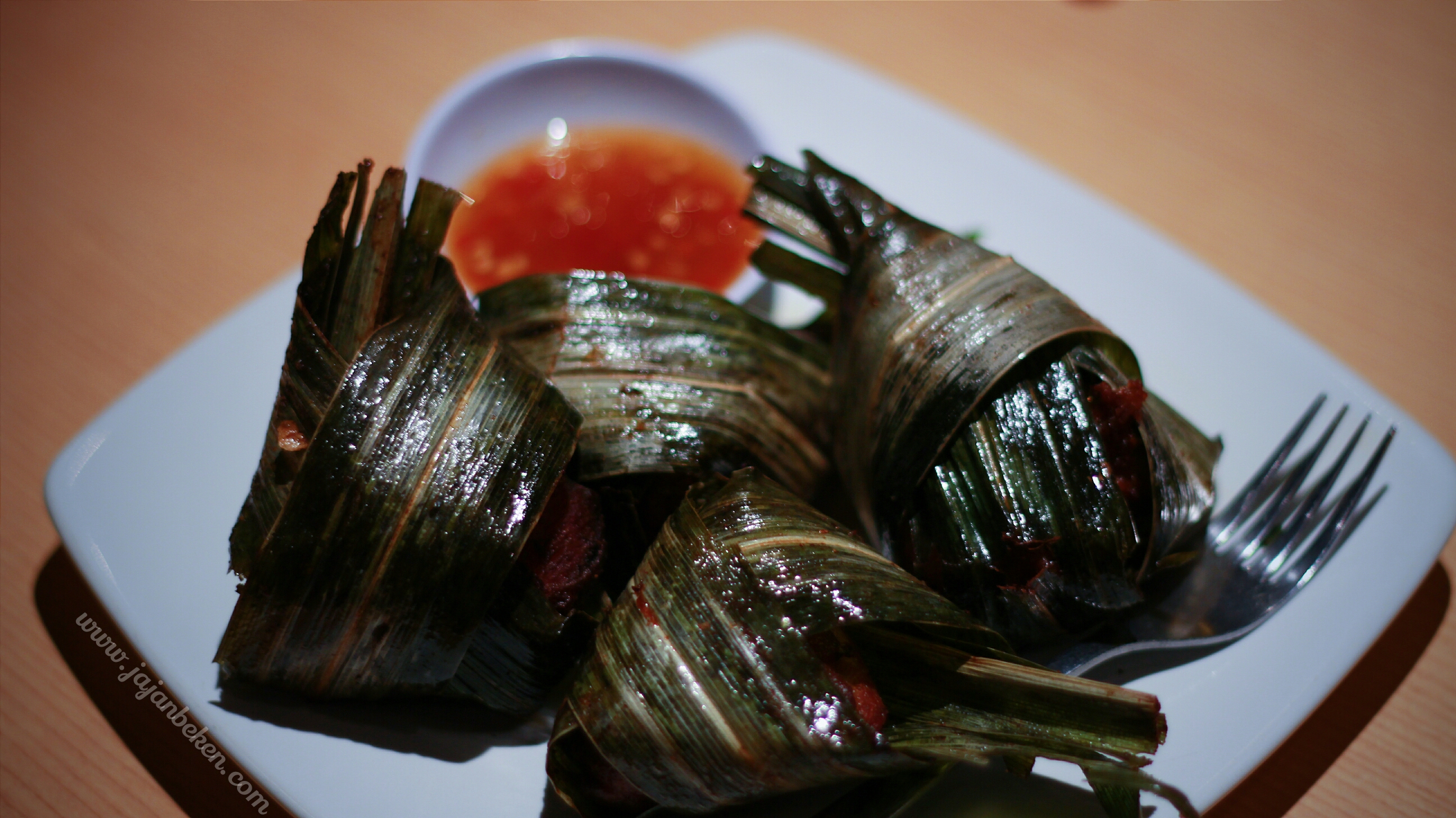 4. Thai Pineapple Fried Rice Seafood
This fried rice is Thai typical menu and very famous in Thailand. A pineapple and chicken become nice when paired with this fried rice. And the Thai sauce is fresh and sour but the spicy level still tolerable. I thought it will be nice if the rice is more tender and sour level of the sauce become reduced.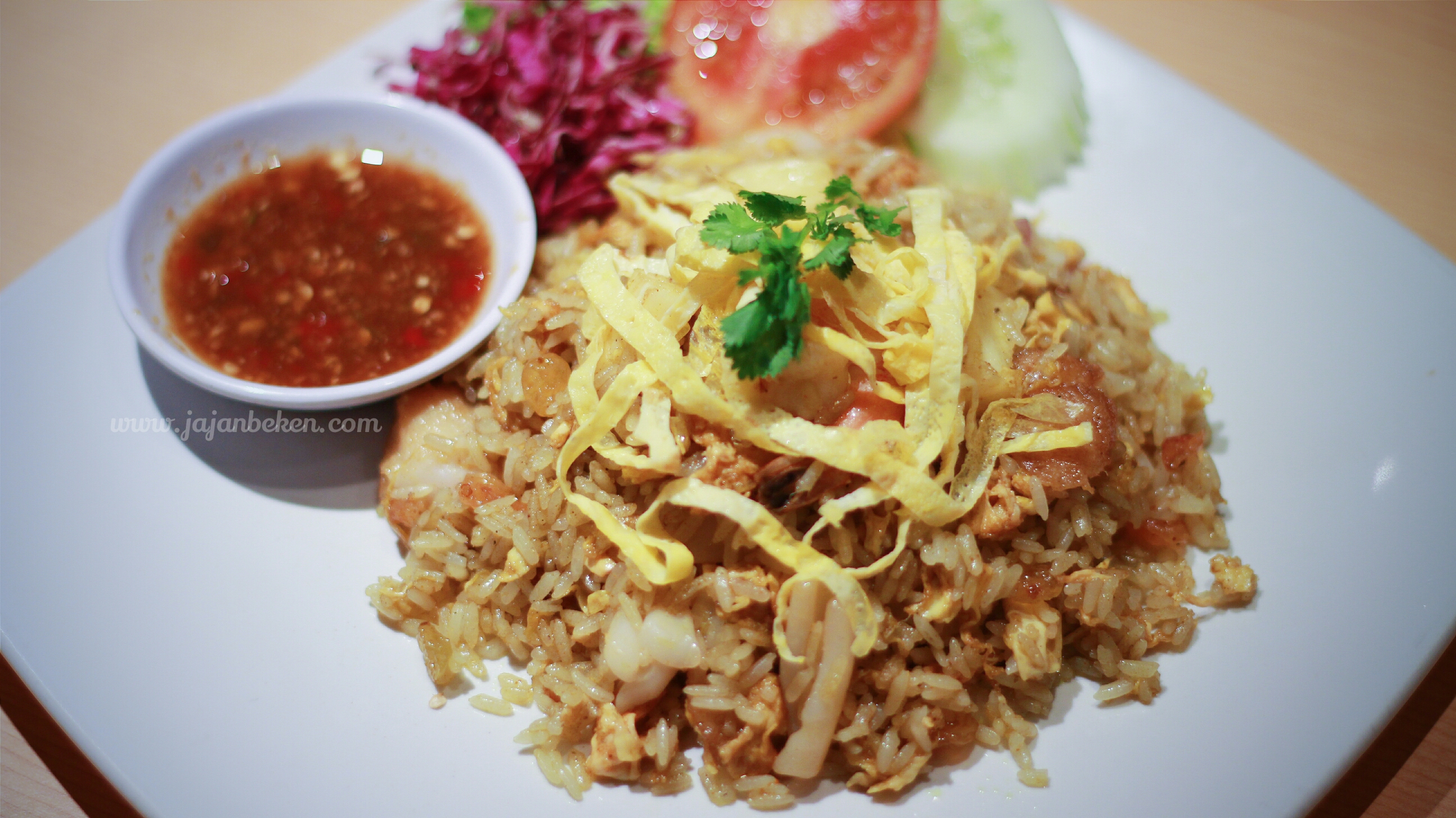 5. Olive Chicken Fried Rice
This menu is not familiar for me but this menu is famous in Thailand. The taste was nice but same with the Pineapple Fried Rice, just a little improvement in the rice it would be very nice and enjoyable 🙂
6. Pad Thai
This is the best Pad Thai I have ever tried! I love the taste, it has an authentic of Thai cuisine. The noodle was tender and chewy, the seasoning mix very well with the noodle. The best way to eat this menu is you must mix all condiment together such as the bean sprout, chili and squeezing lime on top than eat directly before your noodle becoming sticky.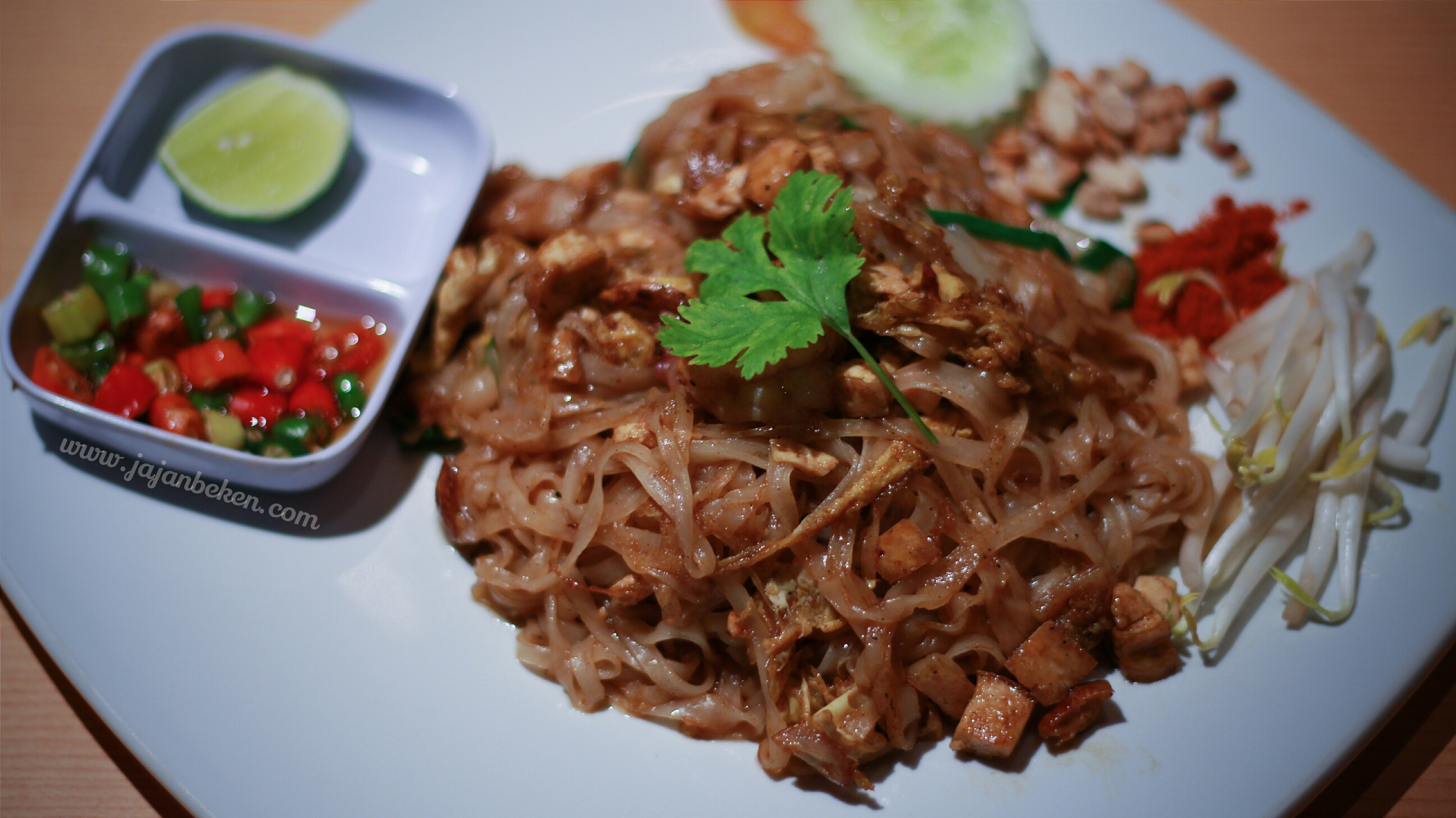 7. Sour Plum
This is a refreshing drinks, made from "Kedondong" juice and combined with sour plum or Kiamboy. I am a fans for Kedondong Juice or you guys maybe already knew it with Amburela Juice, and for this drinks I thought it will be nice if they reduce the saltiness of the drinks but for me it was still tolerable.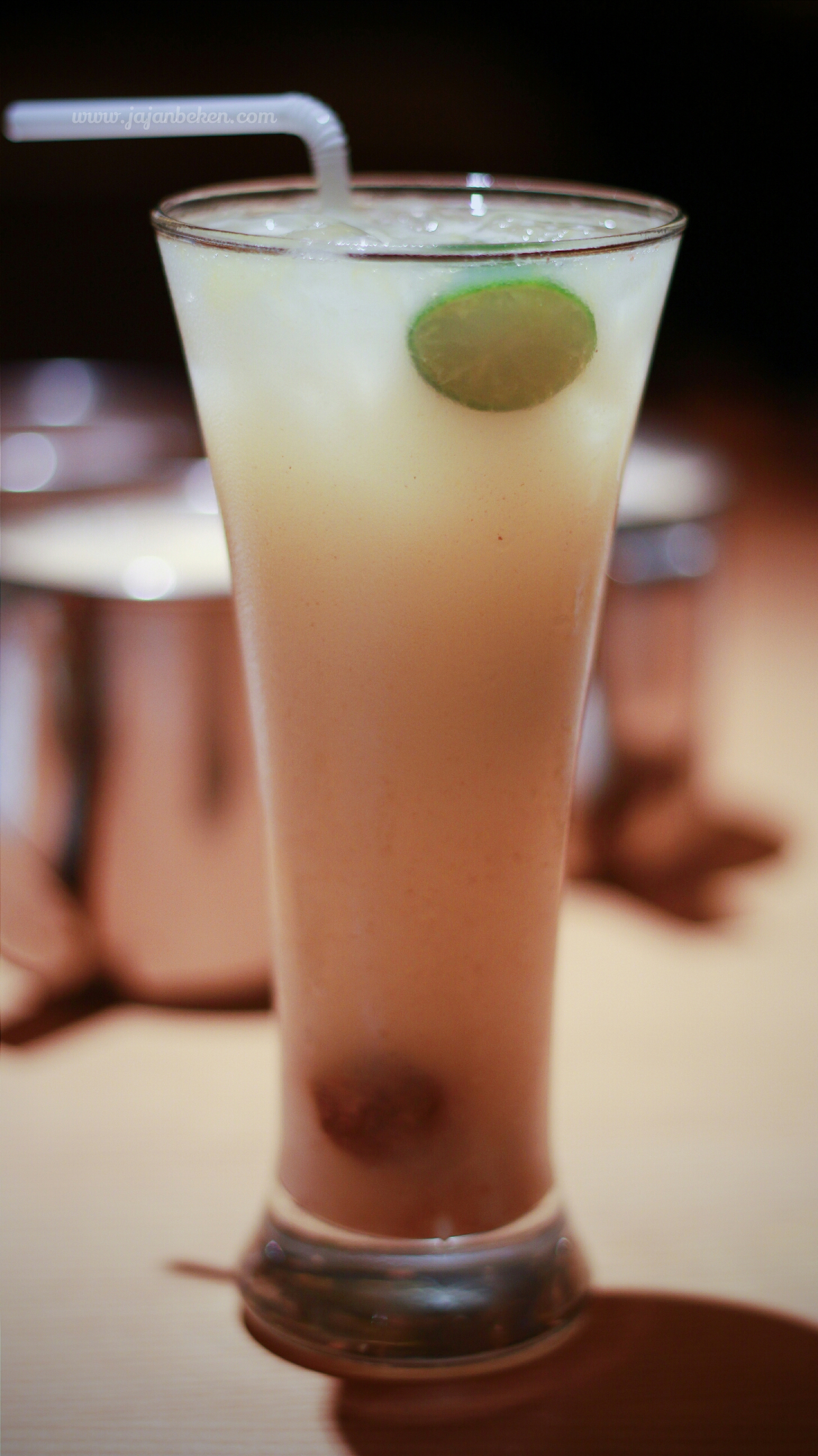 8. Thai Tea & Thai Iced Coffee
Two kind of drinks that very famous in Thailand Thai Tea and Thai Iced Coffee. I love both of this drinks and so addictive, one glass is not enough for me 🙂 But i do more love for Thai Iced Coffee it was so "coffeous" and milky a perfect combination, delicious! But the Thai Tea is nice too, they used a premium ingredients, what is that? Hmmm something sweet that I can not tell you guys 🙂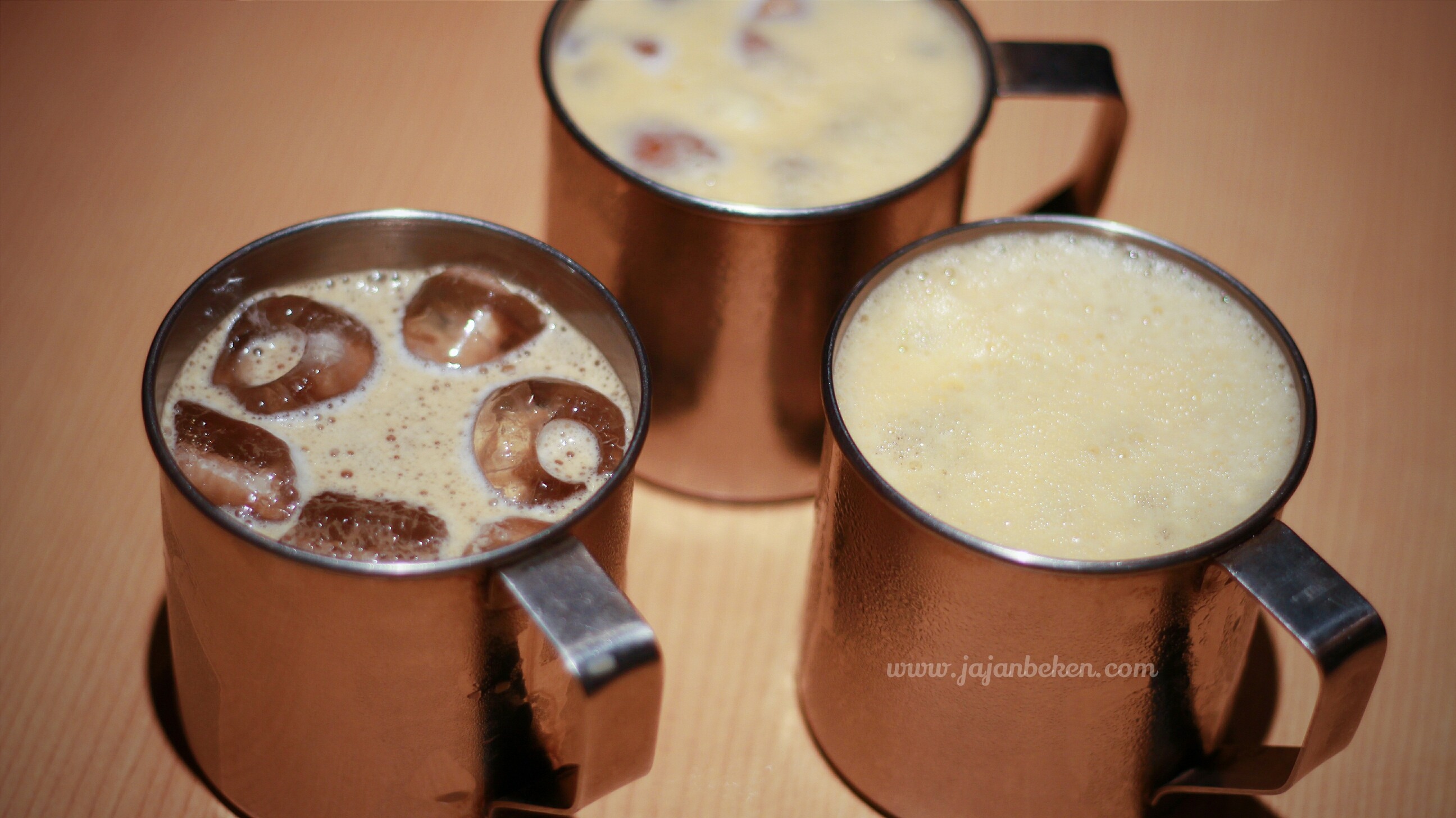 9. Singkong Thailand
I love this menu! The texture from the boiled casava is very smooth and tender so it was like melts in mouth. The coconut cream was so very delicious and suites with casava, you must try when you visit Thai Xtreme!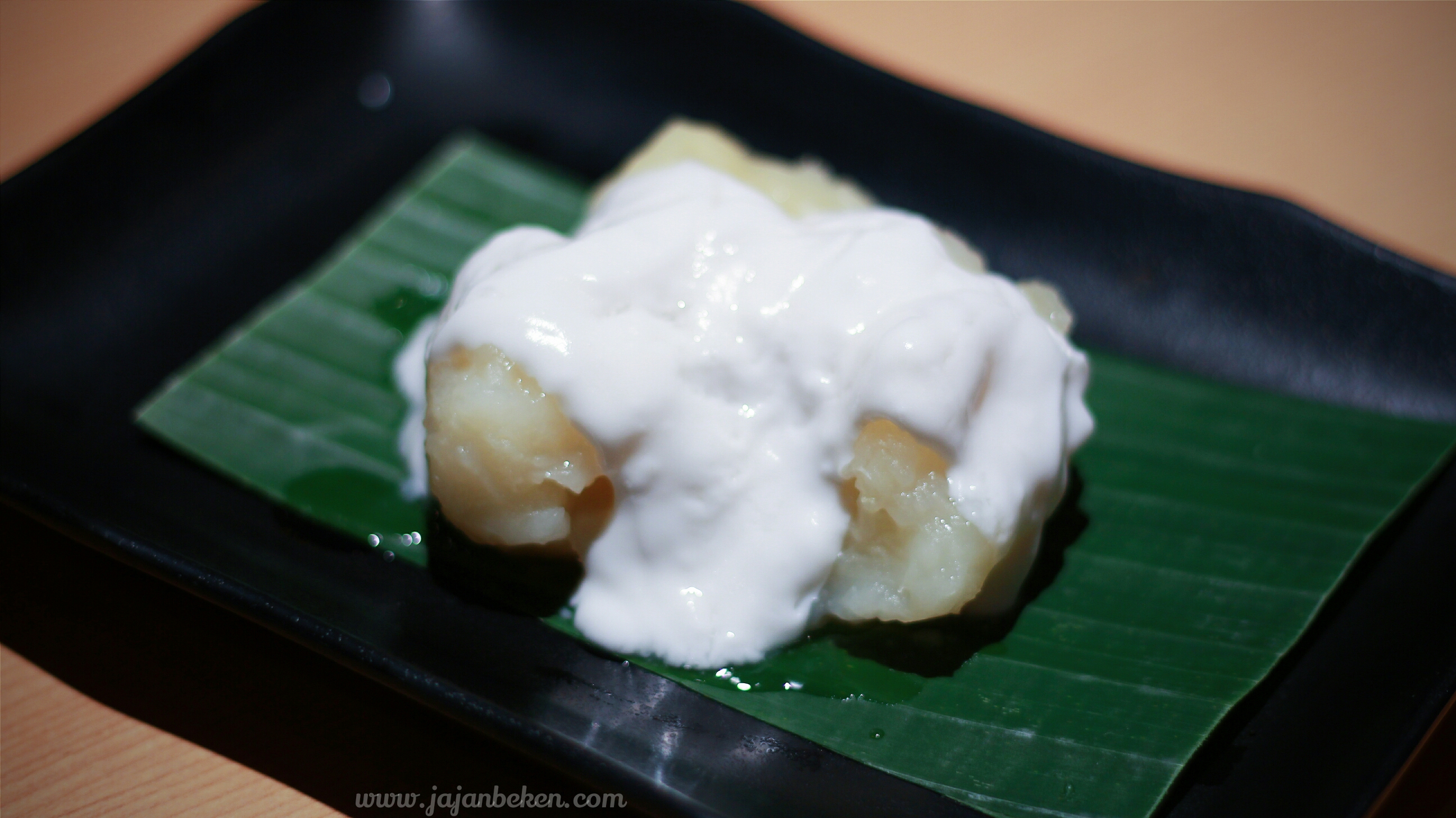 10. Glutinous Rice With Mango
This is my first time eat Mango Sticky Rice, and I feel so lucky to having this experience. As like "A love at the first sight" this menu made me falling in love suddenly. I love the taste, the mango, the glutinous rice and coconut cream all is nice. The mango is ripe perfectly so the taste is very sweet and lovable. The glutinous rice is very chewy and sticky and the appearance of this menu is so pretty ouuugh I really love this menu. Good Job for the Chef!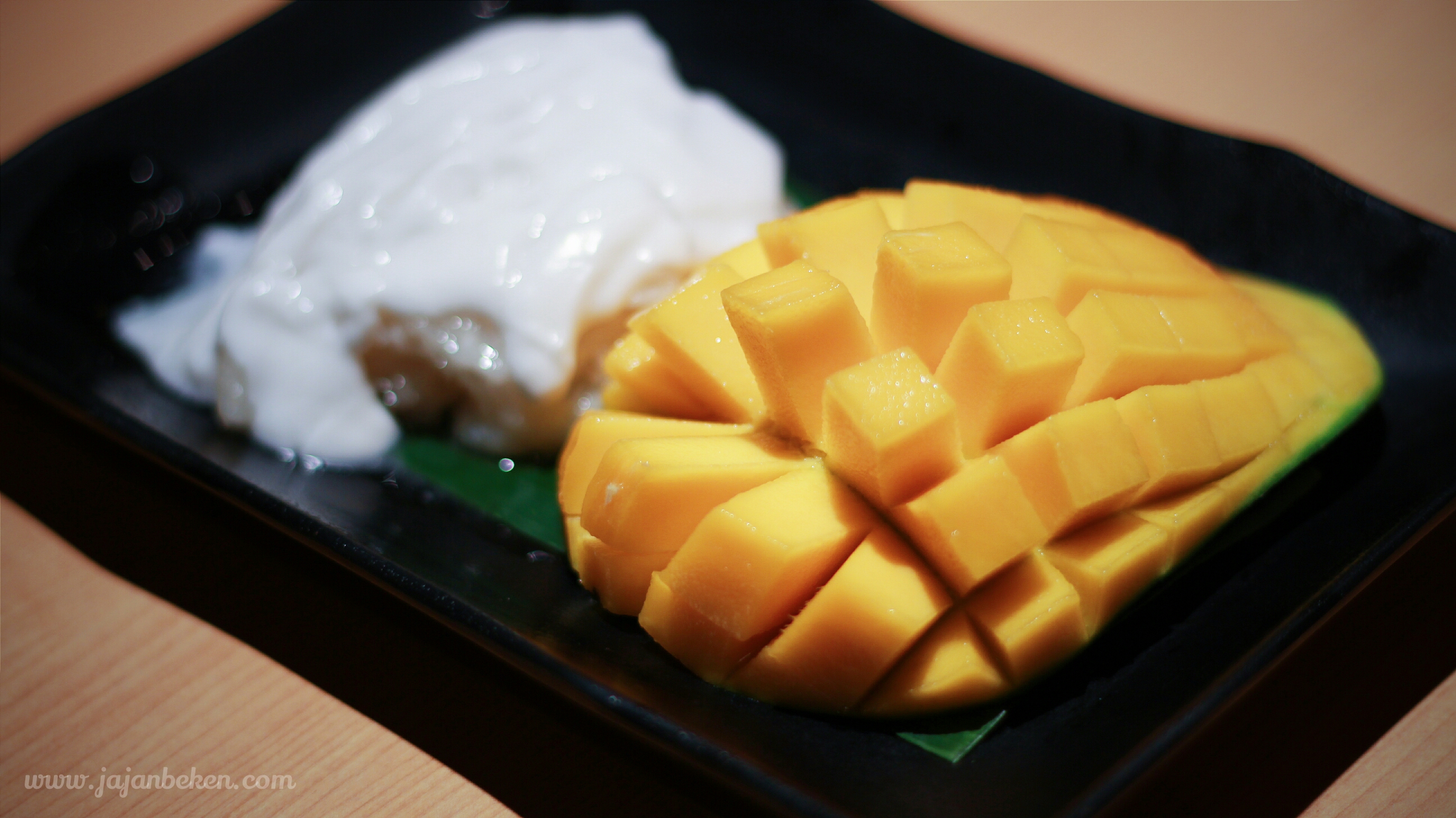 That is "10 Authentic Thai Cuisine from Thai Xtreme Restaurant" that I have tried. Overall the place was nice and feel warm. They have a friendly staff and good menus, some of those menu has unforgettable taste in my memory such as their Mango Sticky Rice, Thai Iced Coffee, Singkong Thailand and the last is the brilliant idea Clear Soup Tum Yum! So you guys already know what menu that you must order here yaaa 🙂
Finally I closed my review at this article, I apologized for all picture in this this article is less bright 🙂 but believe me the true appearance from all menu is really appetizing! And I apologized too if there is an errors in my writing and don't forget to subscribe my blog and just wait another culinary story from Jajan Beken! Sawadeka!
RATING
Ambience : Good
Taste : Good
Service : Excellent
FACILITIES
Wifi : Yes
Plug : Yes
Dine in : Yes
Outdoor : Yes
CONTACT
Address : Cilandak Town Square Lantai Satu, Kav 17, Jl. Tahi Bonar Simatupang, RT.2/RW.1, Cilandak Bar., Cilandak, Kota Jakarta Selatan, DKI Jakarta 12430

INFORMATION
Open hour : 8 AM – 21 PM
Price : Average Rp 200.000 for two people (approx.) Cash and Cards accepted
MAP